And another week is over. I would write if I would write this contribution in time for the 4th Advent. However, I will write it on stock on the 3rd Advent.
The radio has been annoying with Christmas music for weeks. It does not matter whether we listen to our Hessian radio or rock antenna via the Internet, or let a Spanish radio station broadcast via FM. They all play Christmas carols, even on the heavy metal channels. It will be over for us tomorrow.
Today we don't feel like cooking, so we go through Santa Cruz again and look for a restaurant. During our search, the chants of choral singing suddenly come to our ears, we walk around two corners and suddenly stand on a kind of Christmas market, which then turns out to be a wine festival.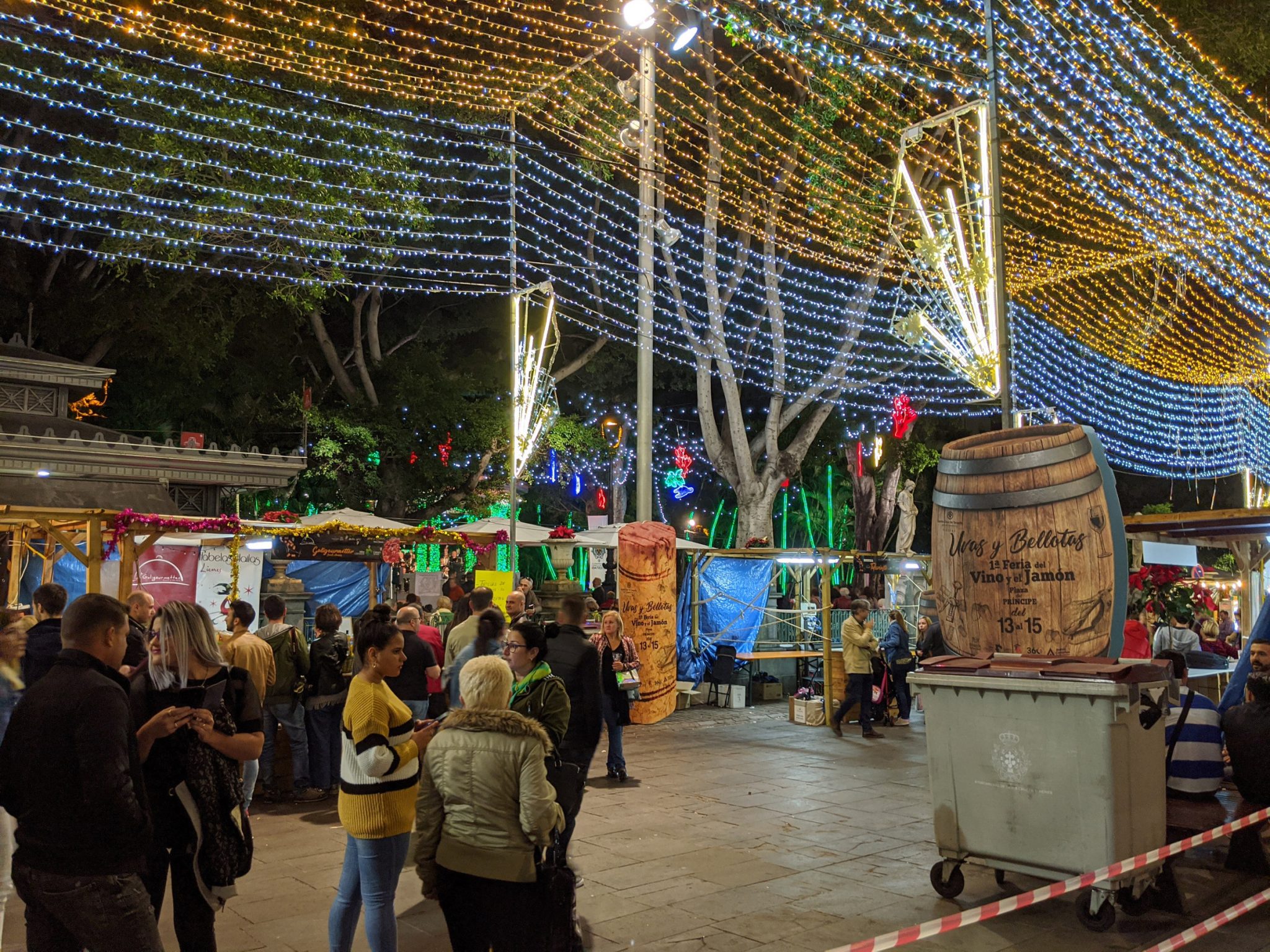 Many stands of different bodegas serve wine, but our stomachs growl too much that we would somehow want to be here. We move on, passing other stalls selling ham. This is not the right thing for our rather audible growling stomachs. Until we ate enough here, we starved.
We do not miss the opportunity to listen to the choral singing for a few minutes and find that it is much more melodic than that Yodelling the night before.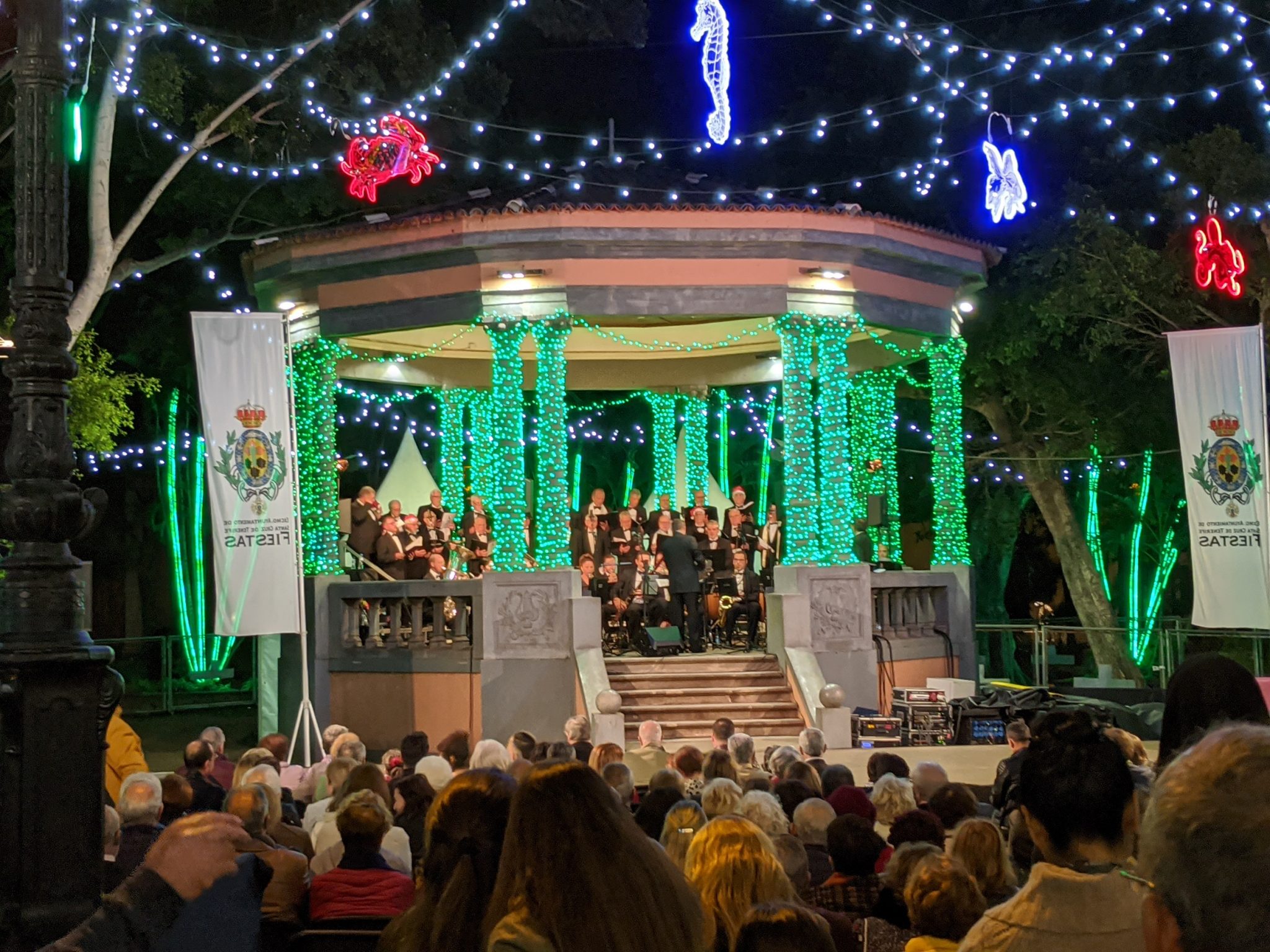 Just within earshot we find a restaurant where we are served a delicious paella, nice with fish, seafood, prawns and of course rice in a tasty sauce. Exactly right to honor the end of our stay in Spain.
Back in the marina we see a motor boat on the neighboring jetty, which has been properly decorated. This motor boat answers the question of why sailing boats are so much more environmentally friendly. Sailing boats do not need their own coal-fired power plant to feed their lighting. Ha ha ha.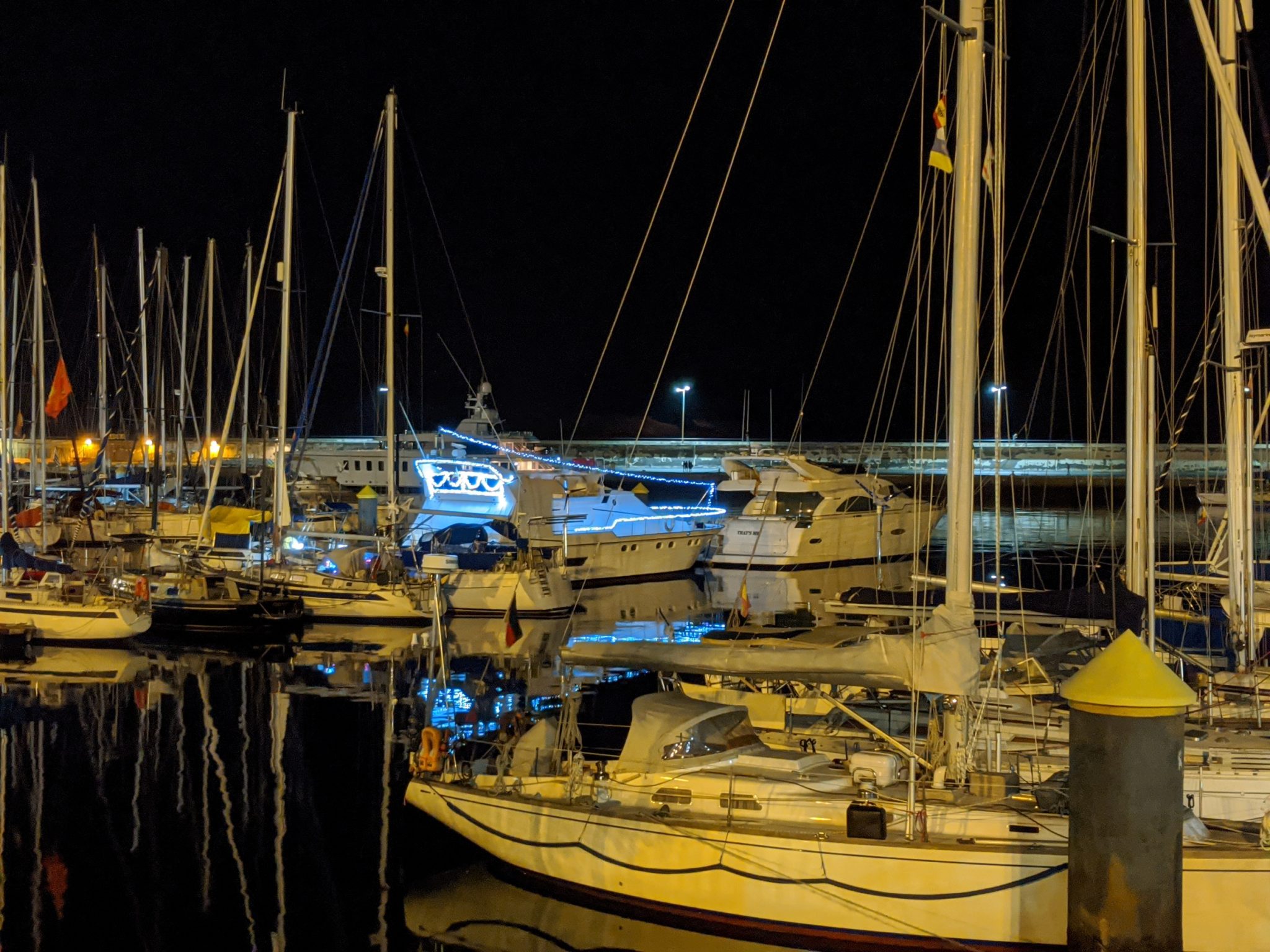 We think of you and the German winter weather. We think of crowded Christmas markets in the rain. At mulled wine stands with overpriced sugar jelly. The stuff and crowds on the last shopping days before Christmas. There are queues for miles in front of the supermarket checkout. The queues in front of the parking garage and the crowded platforms of the subway. The Last Christmas terror from millions of speakers at the corners all over the place. We think that we don't need all of this and we don't miss it either.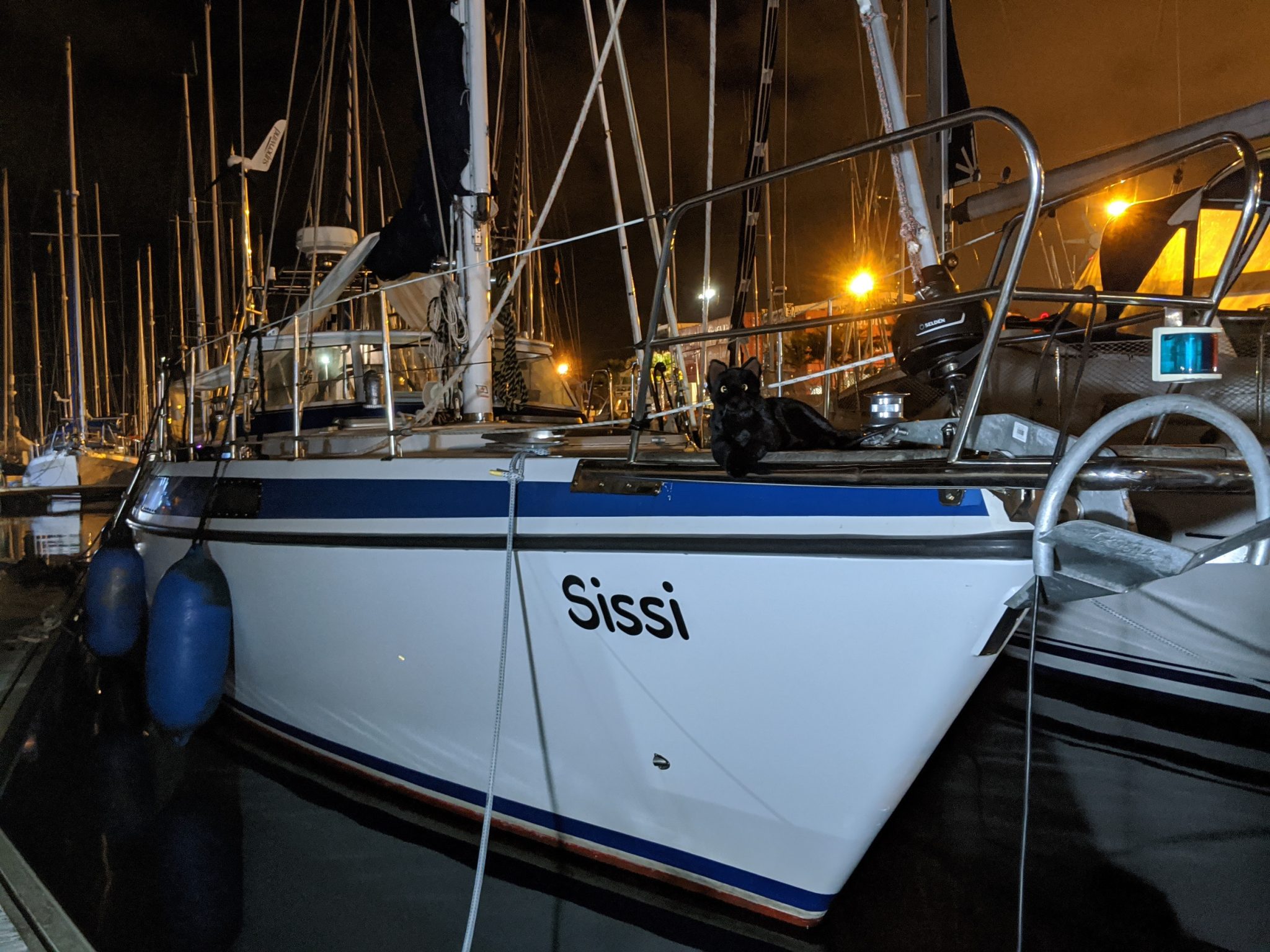 We wish everyone a nice 4th Advent. Just go to the wave pool and let yourself drift, then you have a little bit of the feeling that we have been enjoying for a week. There is no Santa Claus in the wave pool, no reindeer and possibly red bathing caps. Being on the road for a week means that we should normally have completed a third of our way to Barbados.