I had already tried it in Barbados. Walking through the jungle. Unfortunately there isn't that much of it there. In St. Lucia, the waterfall was clogged with a horde of tourists. Jörg Bauer finally wants to see a beautiful waterfall and I want to go into the jungle. So we get into the rental car and drive off. All the way north to the Cascade Couleuvre. It should be very jungle there. New island - new luck. Neither of us should be disappointed.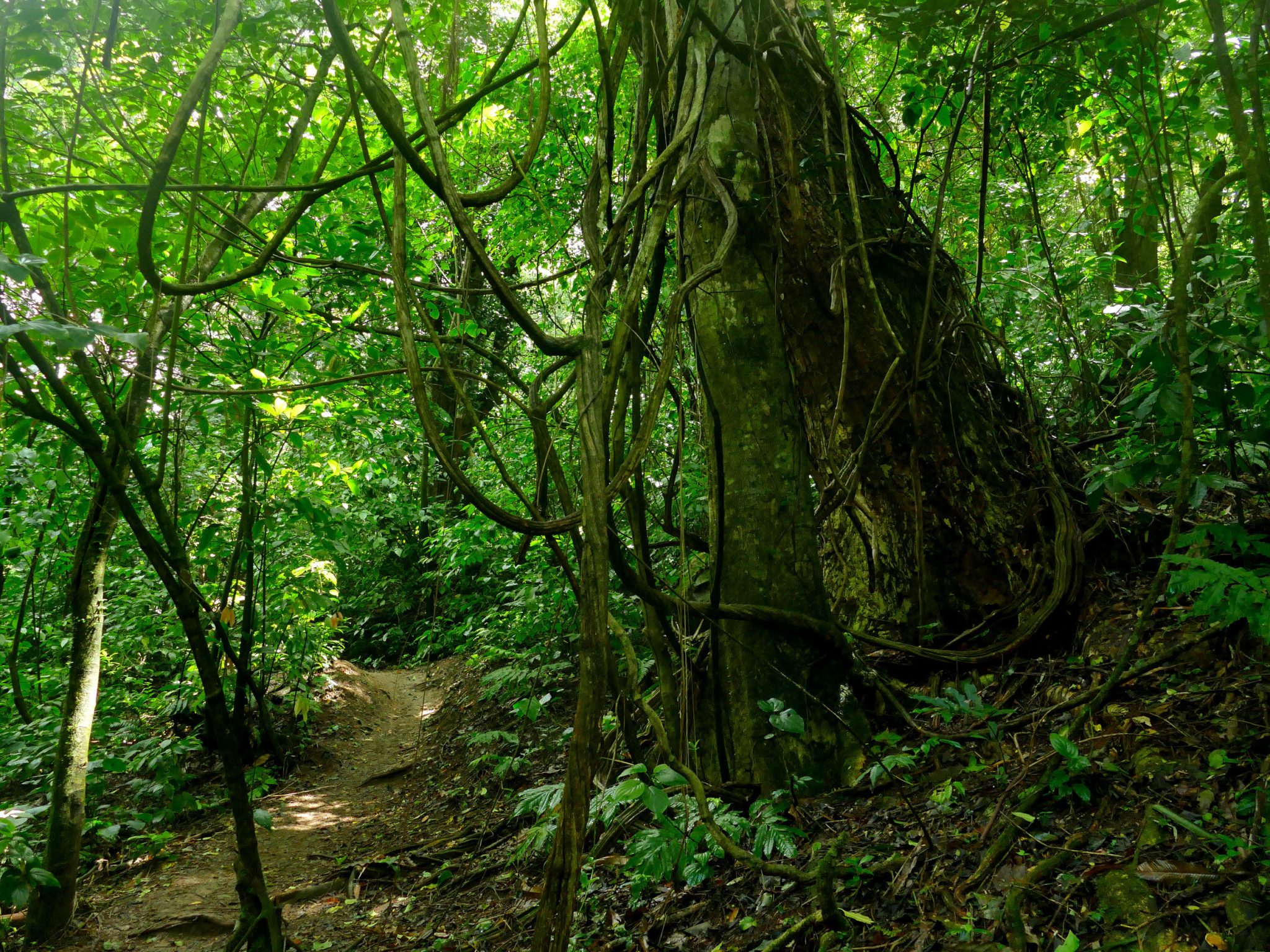 As usual in France, there is a parking lot at the starting point. A signpost tells us that the route to the waterfall is only about 1.5 kilometers long. Almost seems a little too little to me. I wanted to go hiking. After the first few meters, however, we already notice that the route will not be that easy. We have to go through the river right at the beginning. There are no bridges. What the heck, I have waterproof shoes. Jörg trudges ahead in his sandals.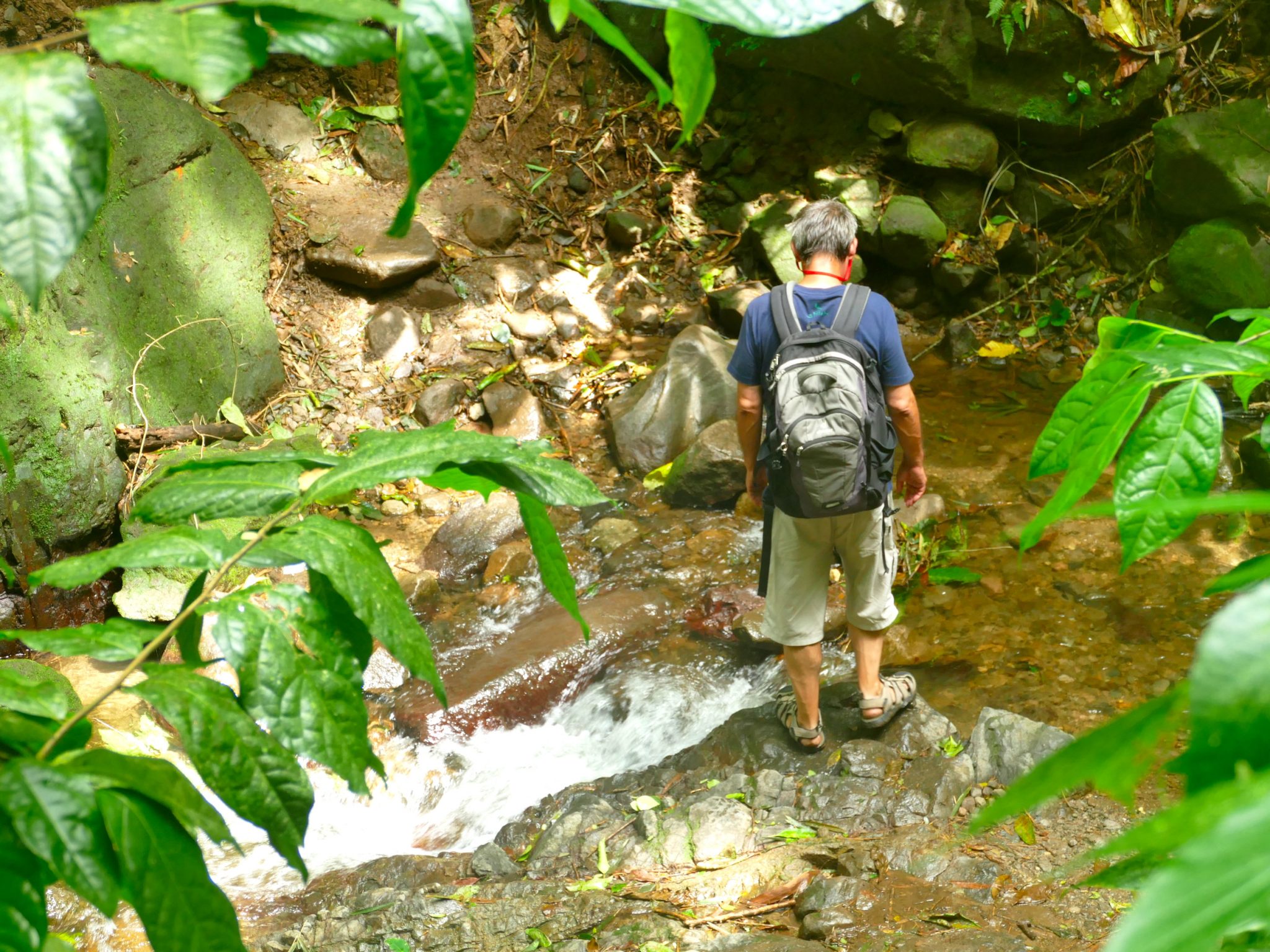 We only make slow progress on the narrow and very slippery path. The path is always uphill, along the small river. We're only on the road for 10 minutes, but my t-shirt is wet. We're in the shade under the huge trees, but it's still hot. I estimate the humidity to be just over 100 percent.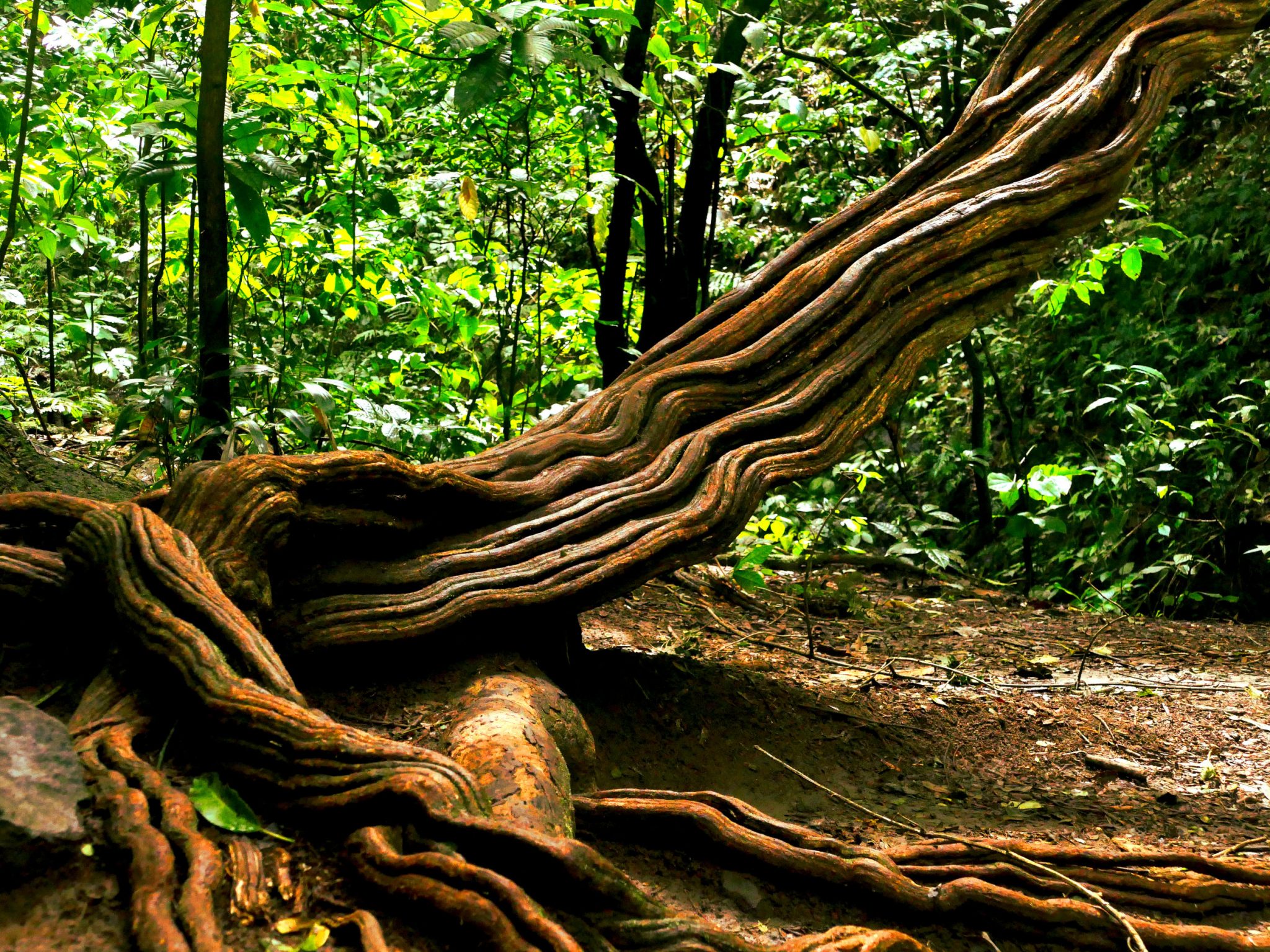 The jungle shows its wonderful side. Ferns, palms, huge trees overgrown with moss, and here and there a colorful flower. I keep stopping to take a photo or listen to the sounds of the jungle. But you shouldn't stand still too long. The sweat begins to drip from the face with every break. So on and on through the river.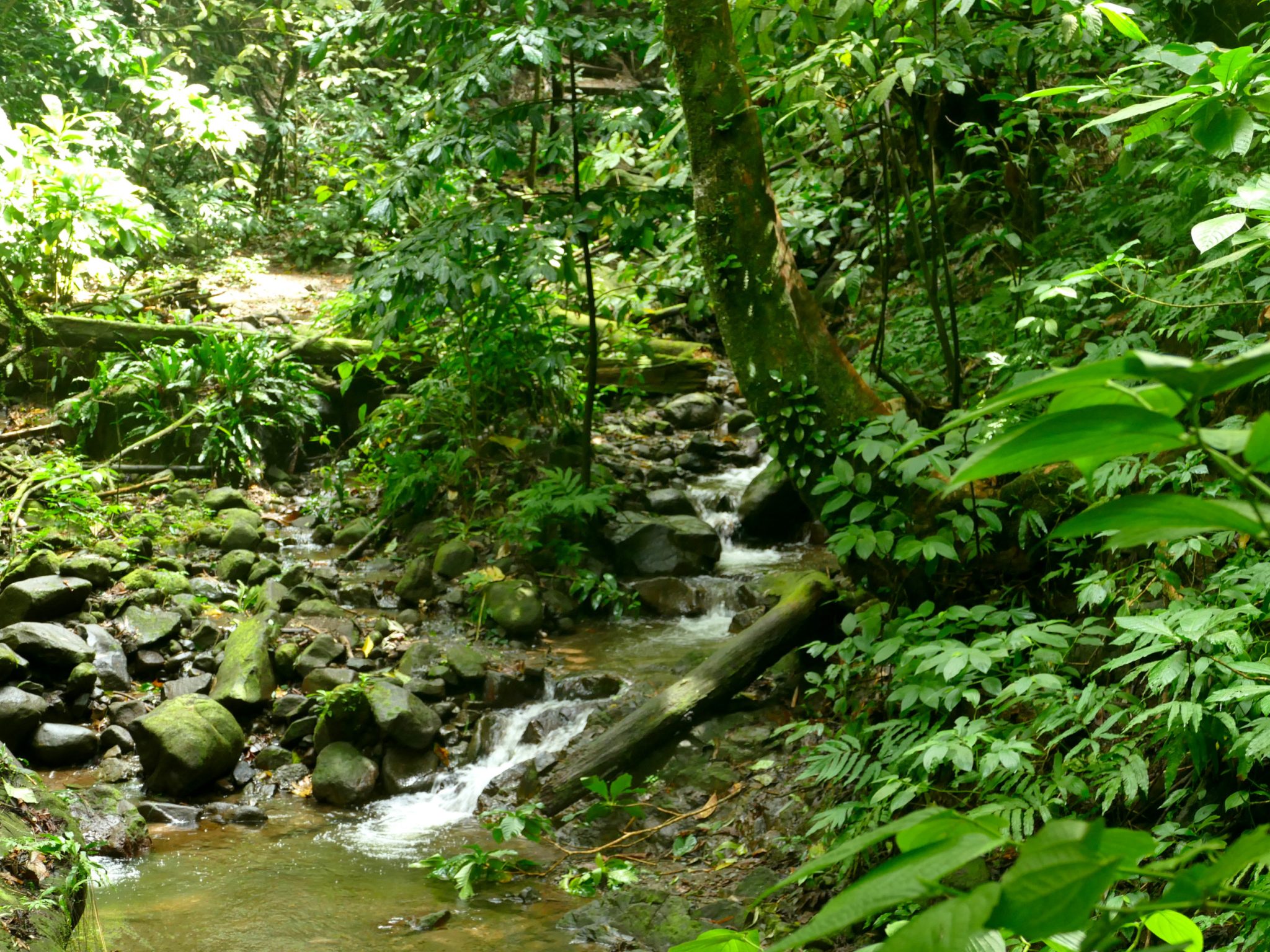 A little further on we stop to take a sip of water. The T-shirts stick to our bodies. Jörg sees another hiker waving. He points to a bush and calls out something in French. There's something cool there, so I go there and dig my camera out of my backpack. When I see what is slowly crawling over a branch, I start to grin widely. A colorful tarantula! - Bath salts Fans can now smile - I would never have seen them there. I am excited and take around 5000 photos. Jörg ran on for a long time.
I have to really accelerate to catch up with Jörg. The spider fascinated me too much and he has a lead of maybe 5 minutes. It's good that my t-shirt can't get any more wet. One river crossing further and I see him again. In the background we can hear the waterfall rustling softly. So it can't be far.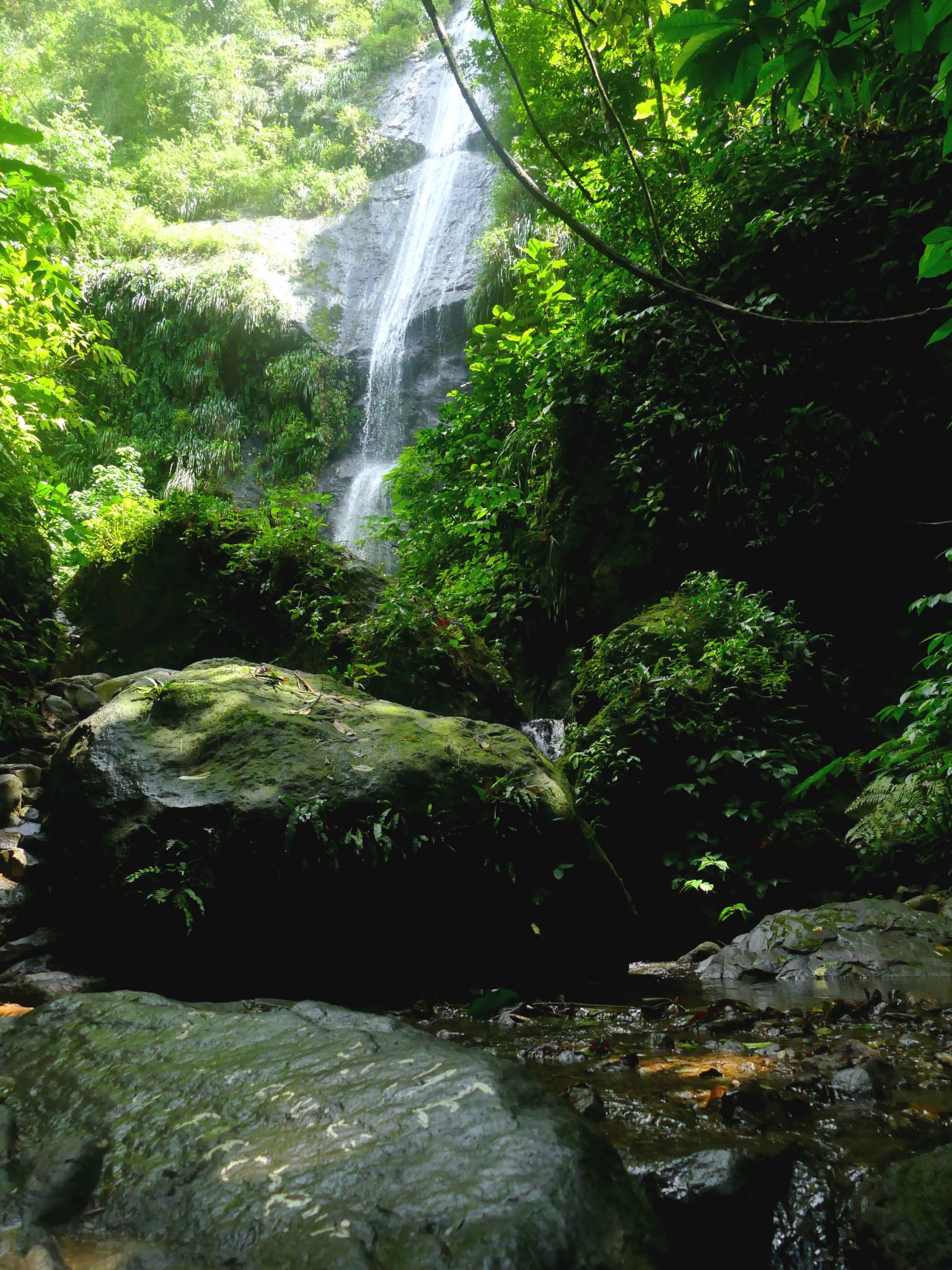 At the waterfall we see a similar sight as on St. Lucia. Small groups of people cavort under the waterfall in swimwear and take photos. Just not twenty busloads, but a maximum of twenty people. So there is no big crowd and everyone comes under the waterfall.