The last night was foggy and damp. The benches in the cockpit are clammy when we sit up in the morning. The sky is cloudy and it is relatively cool. With the little wind we couldn't make too many miles, the new Etmal is 95 miles. The wind control system ensured that the batteries were not drained any further. Cheers to physics! Slowly we are mentally entering a mode in which we can also cross the Atlantic.
We only saw a few ships. A tanker that obviously drove aimlessly here and there with five knots. A sailboat from Madeira that we could just see on the horizon. Nothing else was going on. The Biscay is somewhat lonely in this corner. We are far from the major shipping routes.
During the day the wind hardly changes direction, it varies in strength. Sometimes there are only three wind speeds, then we sneak towards our destination with just under three knots. Sometimes there are four wind speeds, then we accelerate to an incredible five knots. Nevertheless, no one in our group feels like starting the engine, even though we now have enough diesel in the tank for the rest of the route.
We enjoy the contemplative ride over the pleasant waves. The fridge slowly empties. We make a delicious goulash from the remaining fresh ingredients. We only bought fresh things for two days. For that we have canned food to America if need be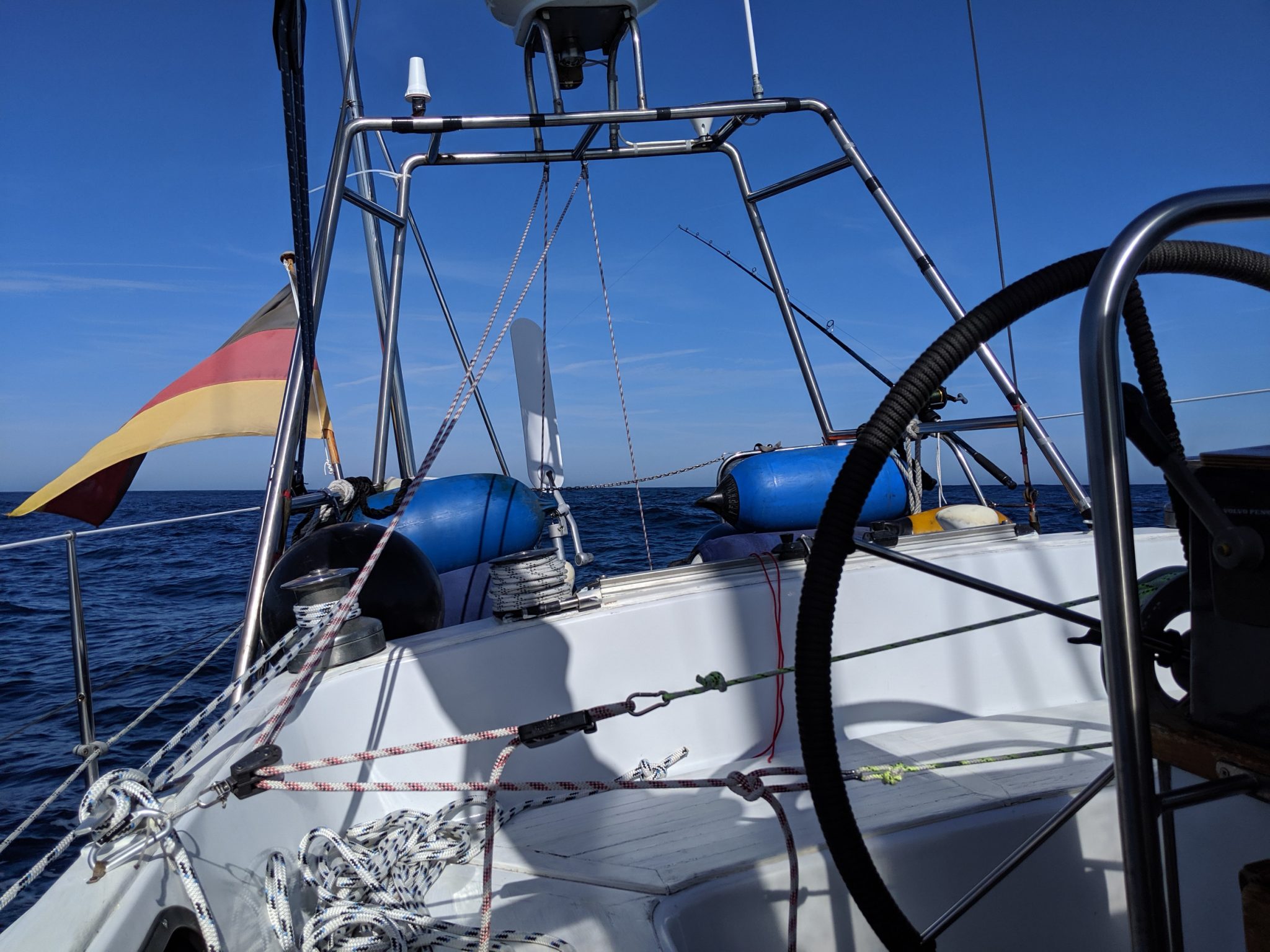 Unfortunately there were no more whales or dolphins to be seen. Sometimes we think we would drive over a whale if the depth gauge jumped again from "infinite" to 50 meters, stayed there for a few seconds and then showed "infinite" again. It's probably just schools of fish. No fish can bite on our troll despite the slow journey. Too bad. We would always take fresh fish.
Around 10 p.m. the wind completely leaves us. Set sail while Sissi rolls in the swell. The content of all cupboards crashes on cupboard doors and walls. We have to take the sails down so they don't break. We download a current weather forecast and see each other in the middle of a bottle hole. The noise is unbearable, the ship movements are unpleasant. We choose the wind from the tank. A few hours of motors.
The wind forecast for tomorrow again promises stronger wind from western directions. With that we could arrive in Camarinas on Sunday evening. 113 miles left.