The start of our trip started with a stretch of about 500 meters on salt water. After our late start in Stavoren, we were no longer able to drive into the Waddenzee due to the tide and stayed in the outer marina in Den Oever.
There is not much going on in this marina. It is just as lonely and quiet there as it looks in this picture. The only life we found in town is the snack bar at the swing bridge of the highway. We didn't want to go there for dinner, so we cooked a delicious meal on board.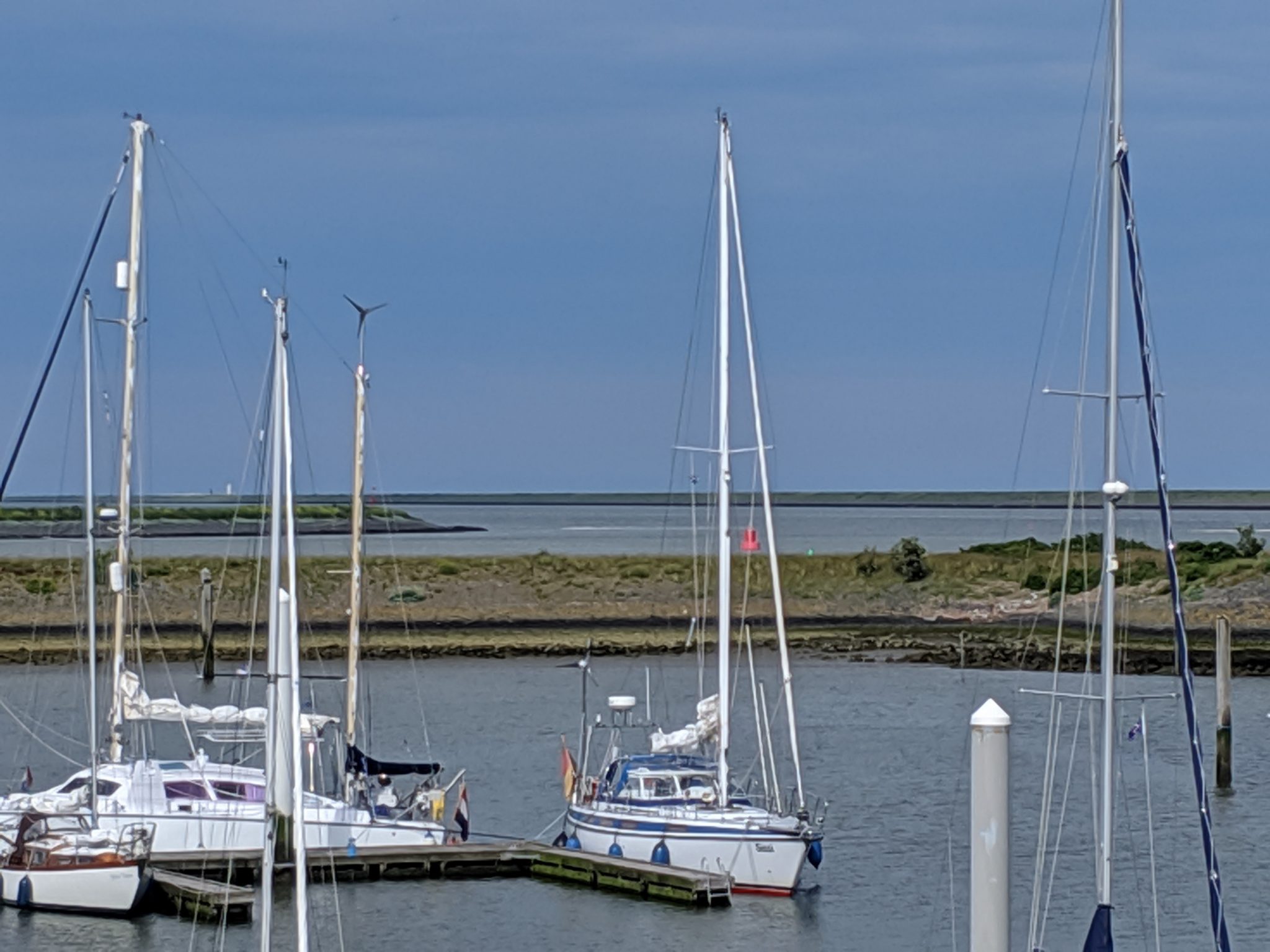 That evening we went to bed early and then the following morning we started punctually with the tide for our North Sea crossing.
This marina is recommended for everyone who has the same problem with the tide as we do. Otherwise, I would (I think) prefer a more lively place. It felt a little like Stavoren in November.