These days it is not easy to keep a clear head. We sit around on our boat most of the time, hang out on the beach or walk through the practically deserted city center. Whatever website we open, they all know only one topic. The topic that I don't want to touch on in this article with exactly one word. Because I'm on a diet-news diet.
I got the idea yesterday afternoon when I received an email from my former colleague Uli. A diet is just right. Of course you need the right food for a diet. I go for a walk to the butcher and buy us a piece of a cow.
Then the meat grinder comes into play, this wonderful piece of mechanical technology. At 32 ° C in the shade, I don't even want to carry minced meat 750 meters from the butcher's shop to the sissi fridge, so I'd rather leave it in the shop. We have a meat grinder, so we grind ourselves. I turn the piece of cow into minced meat. There are no pictures of this process because I don't touch the camera with the cow fingers. Next time I'll have Jens take a picture.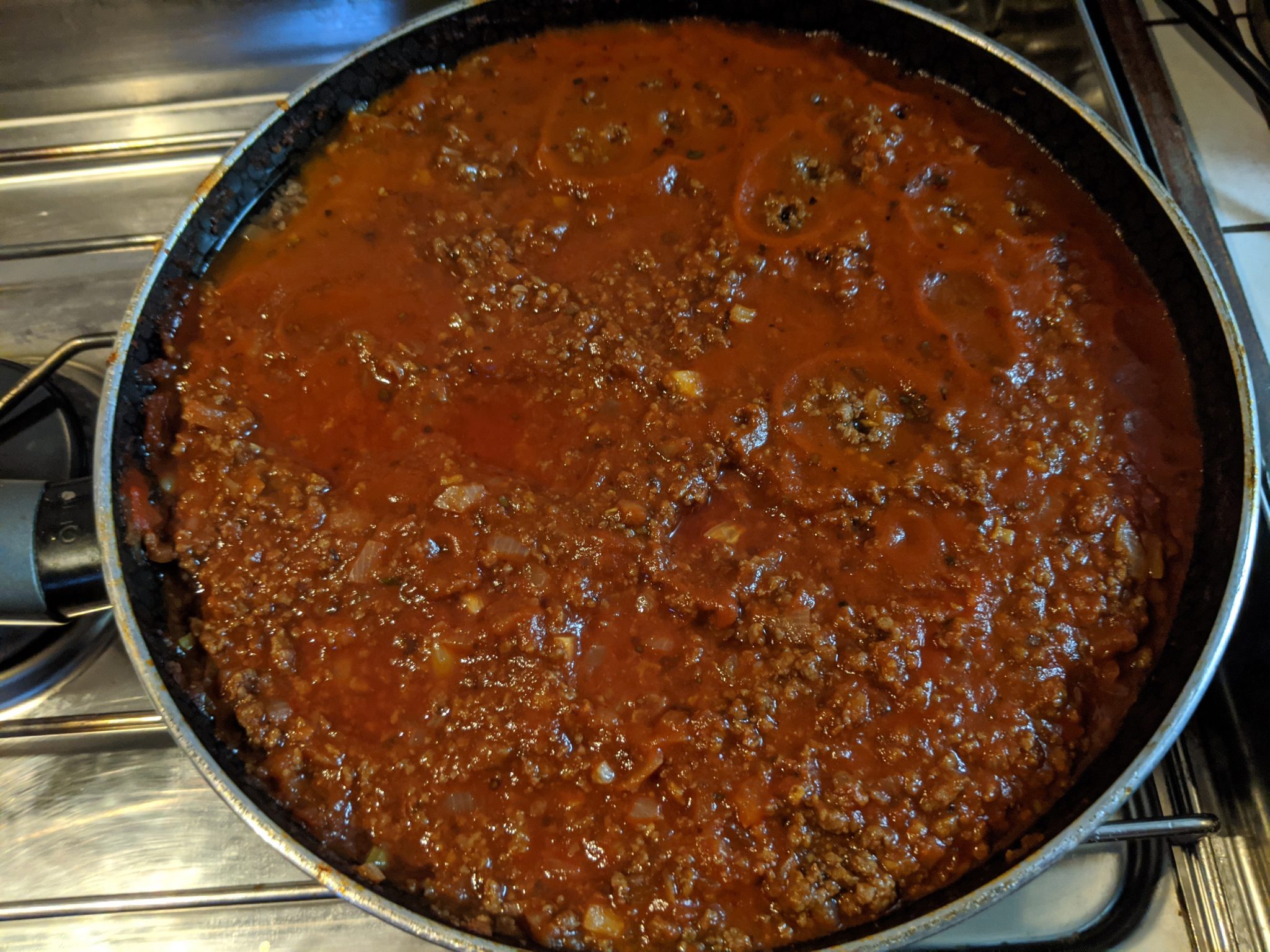 I cut a small hill full of onions and a good portion of garlic. It doesn't really depend on the amount, it just depends on the fact that it is a large amount - based on feeling, experience and your own appetite.
Then I fry the minced meat, add onions and garlic and finally a large pack of tomatoes. A few fingers full of spicy, dried chillies from Cape Verde ensure a healthy heat, salt, pepper, oregano and a little sugar for a delicious taste. All of this is allowed to simmer on a low flame for a while.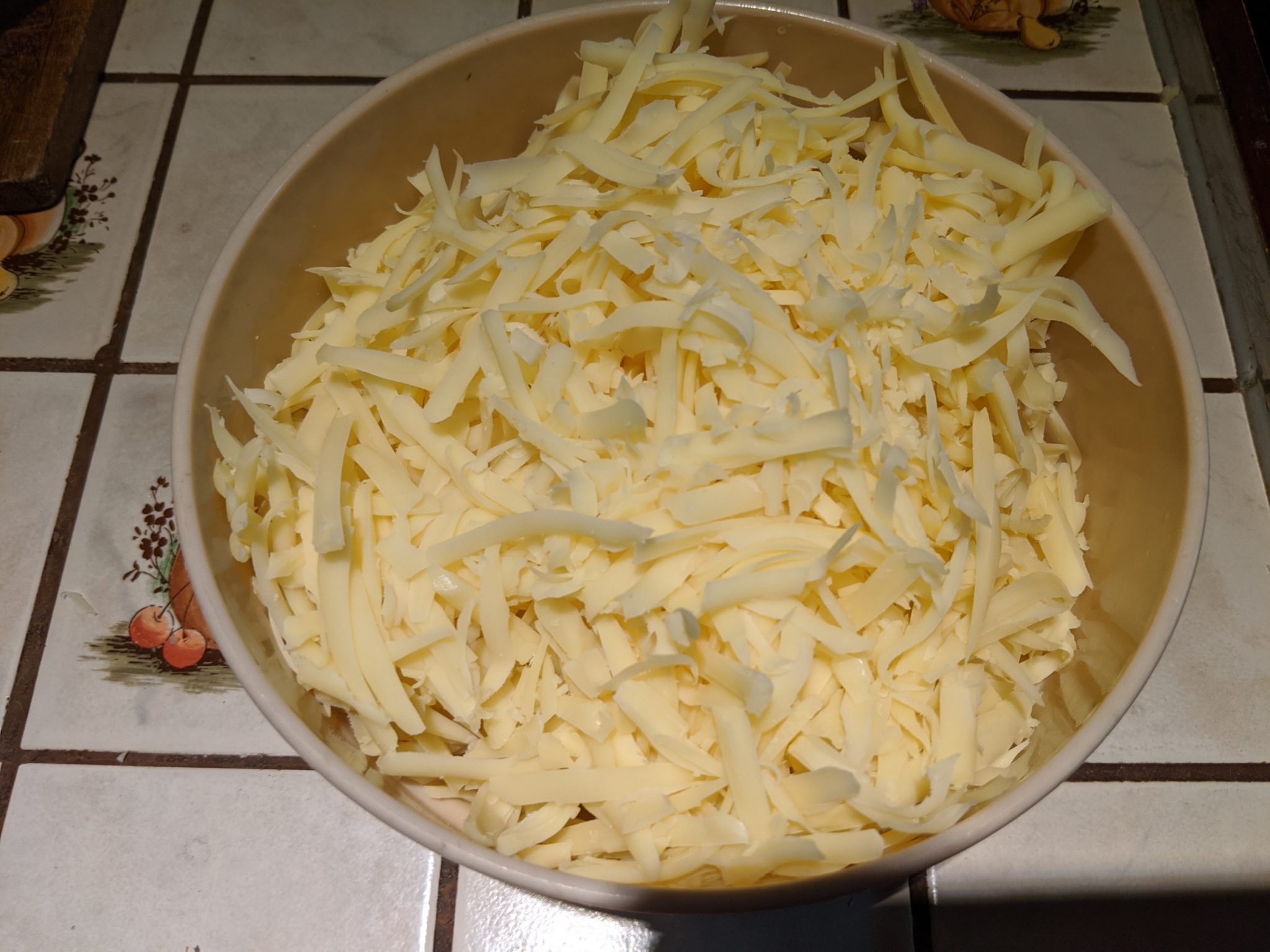 I use the time to grate a large block of cheese from France. It seems a little bit of cheese to me, so I dig a second block of cheese out of the fridge and grate it too. Now the proportions between Bolognese sauce and grated cheese seem to be right. So I go on to the next step. I light the stove.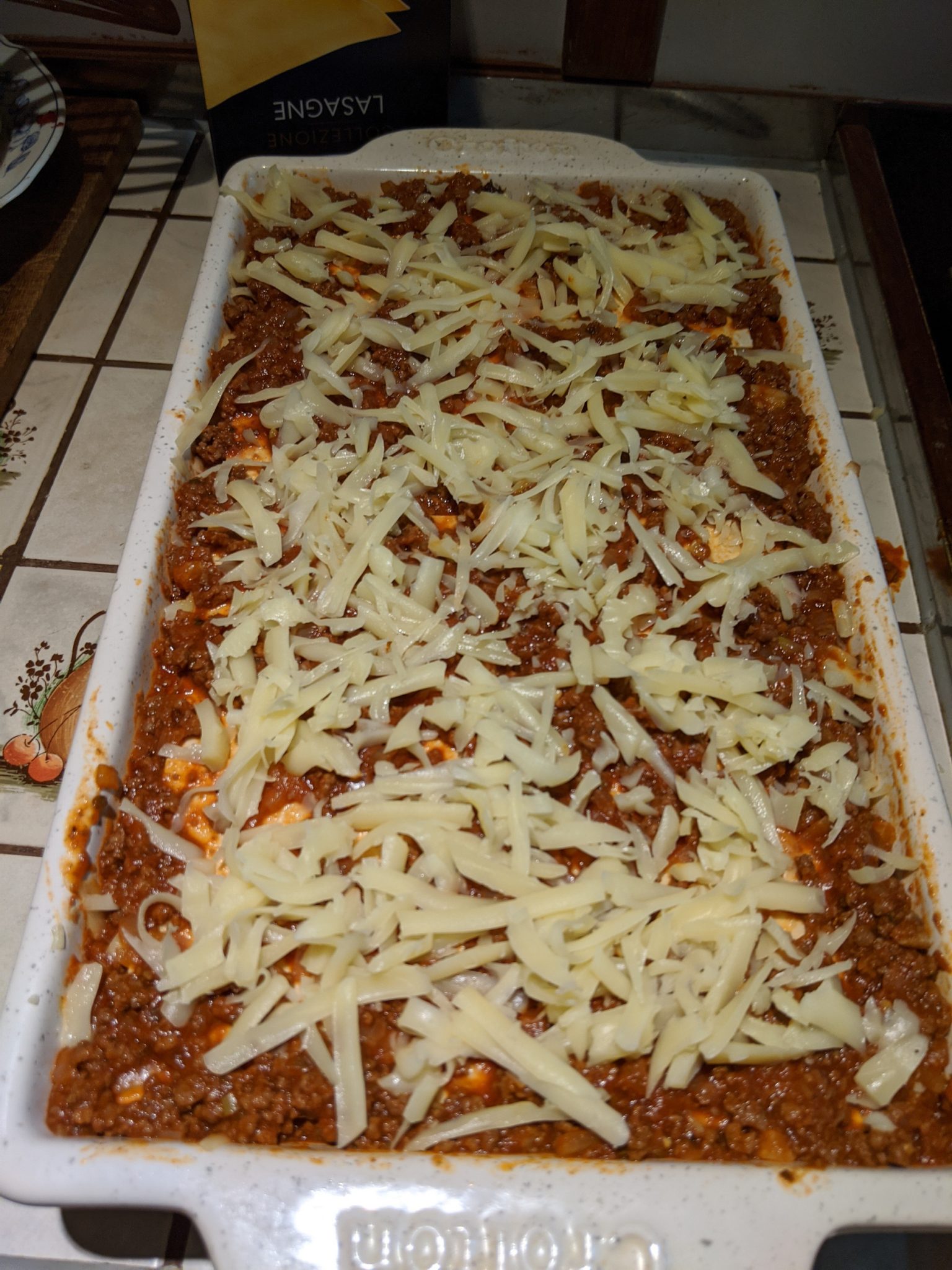 Minced meat, dough sheets and cheese are now carefully layered into the lasagna mold by me. To make sure everything fits into the shape in the end, I have to press it hard every now and then. Finally, I can press all the ingredients into the mold and just have to put them in the preheated oven.
Now I have time. Much time. It takes 20 minutes for the dough sheets to cook through. So I can watch a video. Animal videos are the best, because there is nothing more relaxing than animal videos if you wait for a lasagna that spreads its fragrance more intensively in the salon from minute to minute.
Then the meal is ready. This time I manage to take the mold out of the oven without causing any burns. That is rare. I'm glad. The lasagna scent in the salon becomes indescribably strong.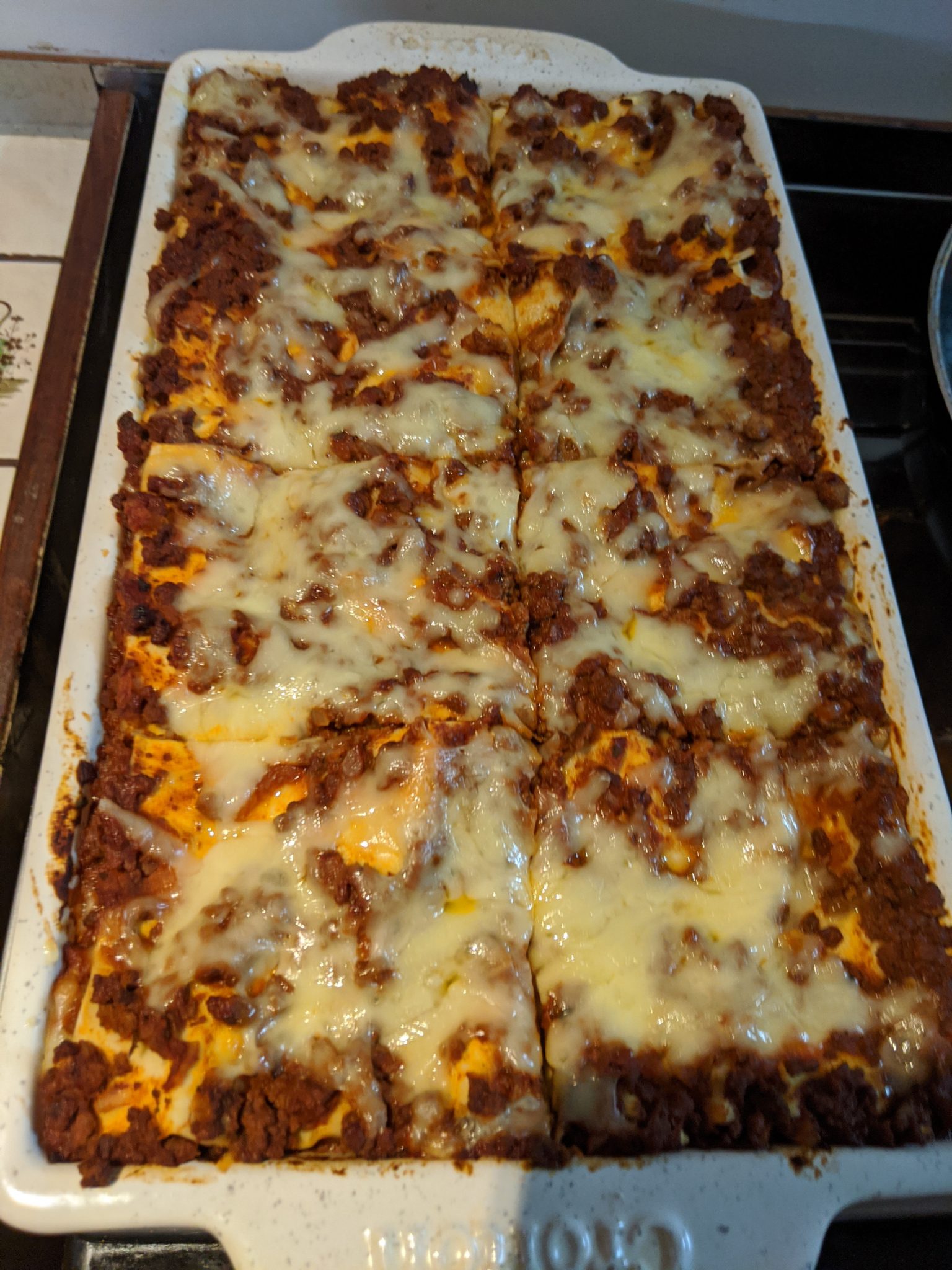 Jens scratches the salon table with a fork and grumbles at me because I handle the camera instead of just throwing the pasta onto the table. He is too slow. He almost jumps to my feet. I cut the freshly baked food into small portions. I think. Jens thinks I want to put him on a diet. The pieces are far too small for him.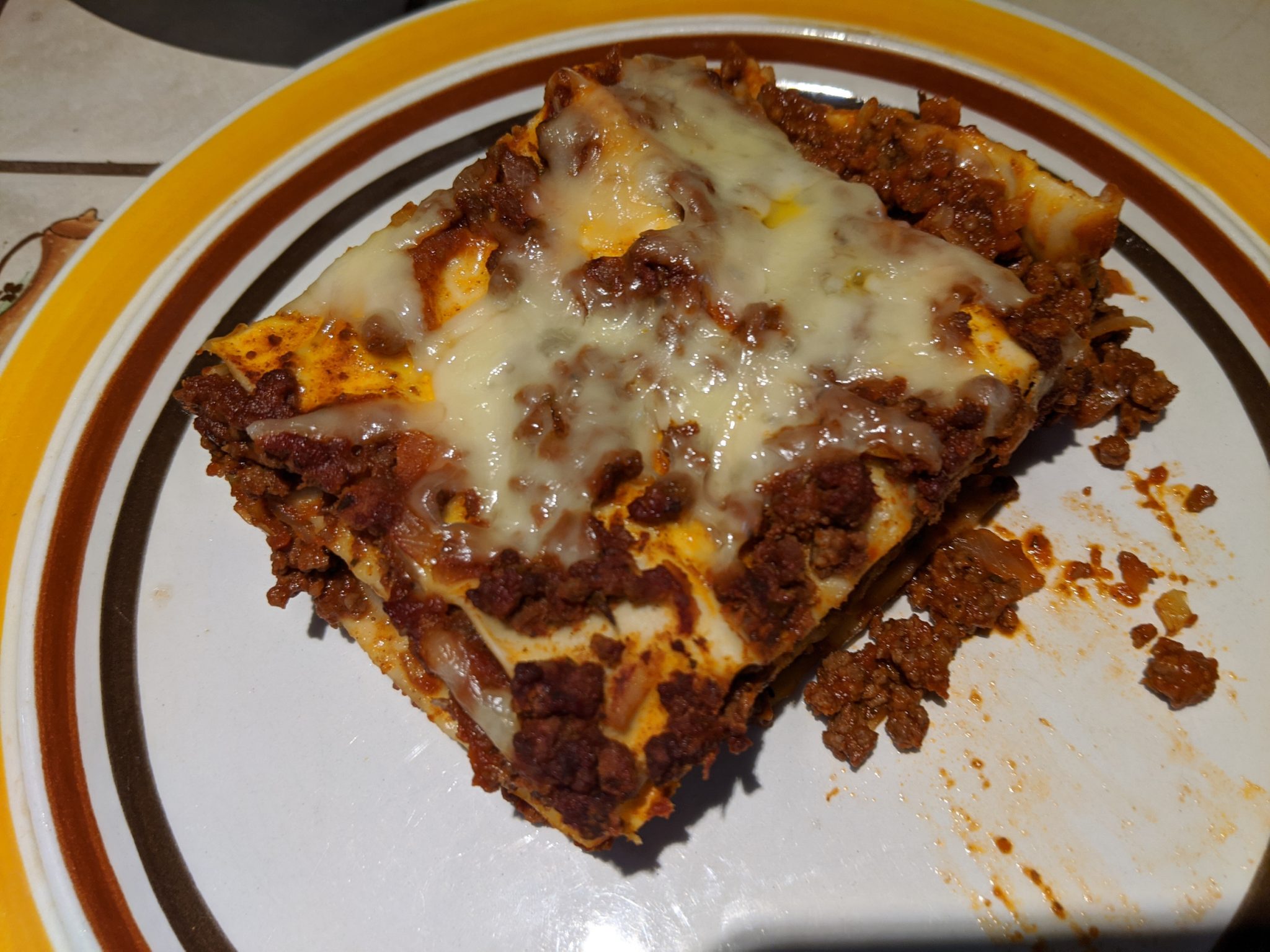 He still complains until the plate is finally in front of him. Then he inhales the scent, scolds the temperature of the meal and starts eating. That suddenly happens very quickly. Jens had already enjoyed his first serving when I hadn't even eaten half of my plate. He takes another serving. And another serving. Jens is a Pastafari!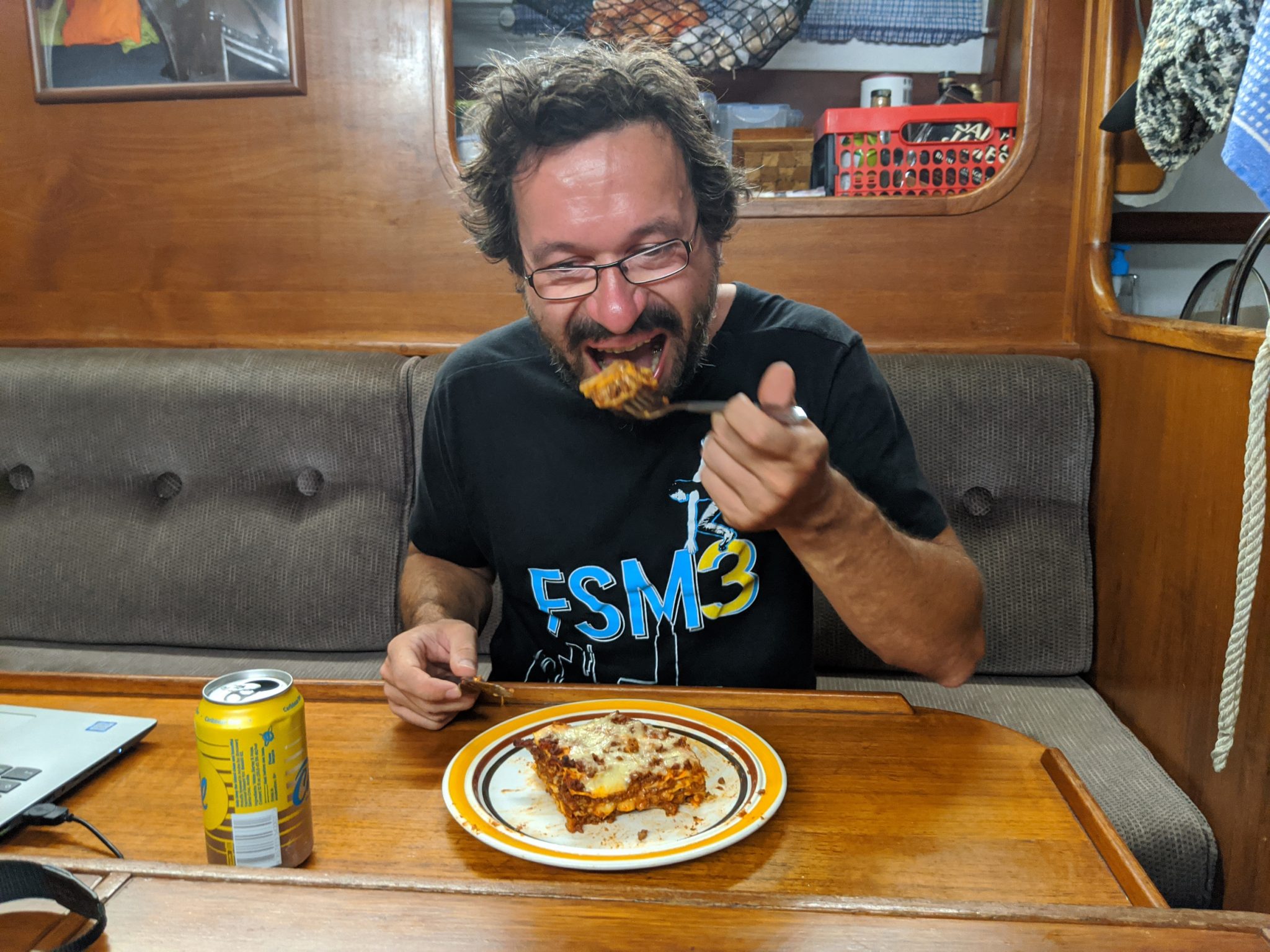 After dinner it is time for a little evening entertainment. The decision for a concert is easy for us, unfortunately culture always leads a niche existence on a sailing boat.
The lump of lasagna in my stomach does not want to and does not want to dissolve, after an hour Jens already speaks of a "little boy". Who should just wash off all the dirty dishes? Regardless, the cultural enjoyment comes first.
We will probably do one or two diet days in the future. I also recommend an occasional diet. This makes life more pleasant and relaxed. And after the concert, it's best to go to bed straight away and no longer paddle around on your smartphone. Otherwise the whole diet was pointless.