A few days ago we drove over to Martinique. Jens and I urgently needed a French supermarket. And for Burti this is the end of the line. She had only four weeks of vacation and has to fly home again. Jörg takes her to Fort de France by taxi to the airport.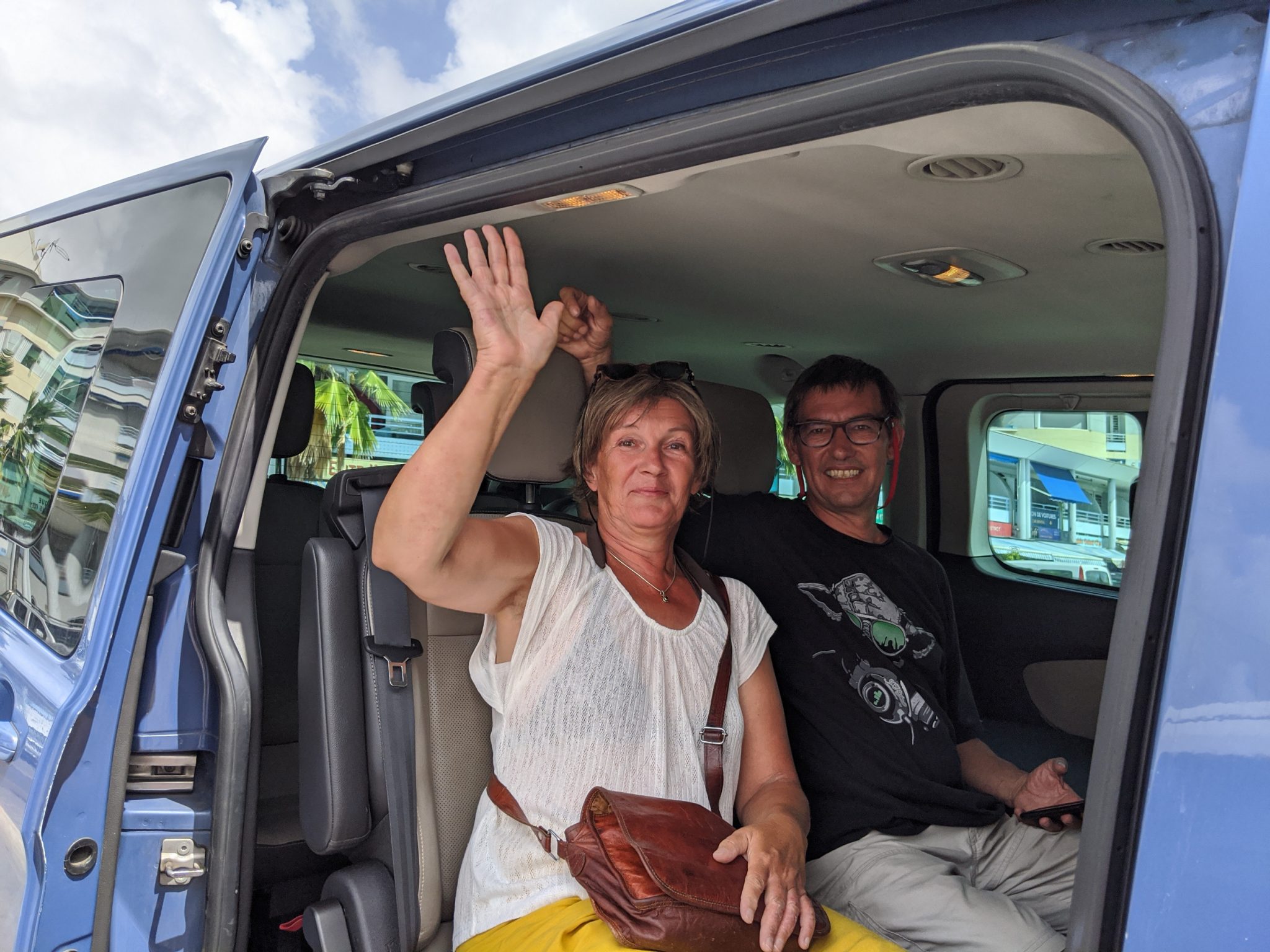 The flight home gets a bit messy. The flight from Barbados to Frankfurt has been booked for a few months. Only the transport from Burti to Barbados had to be organized. Simply board in Martinique, change in Dominica and fly to Barbados. It's just stupid that the plane then flew to Guadeloupe. These lines emerge while Burti hopefully gets on the plane to Barbados.
We are in a rather unattractive marina in Le Marin. People are very nice, the showers are too warm and the walk to the shower is long. However, the ambience is not that great, but the local Carrefour supermarket offers a free shuttle service to the jetty. Class! We have Camembert and Orangina again!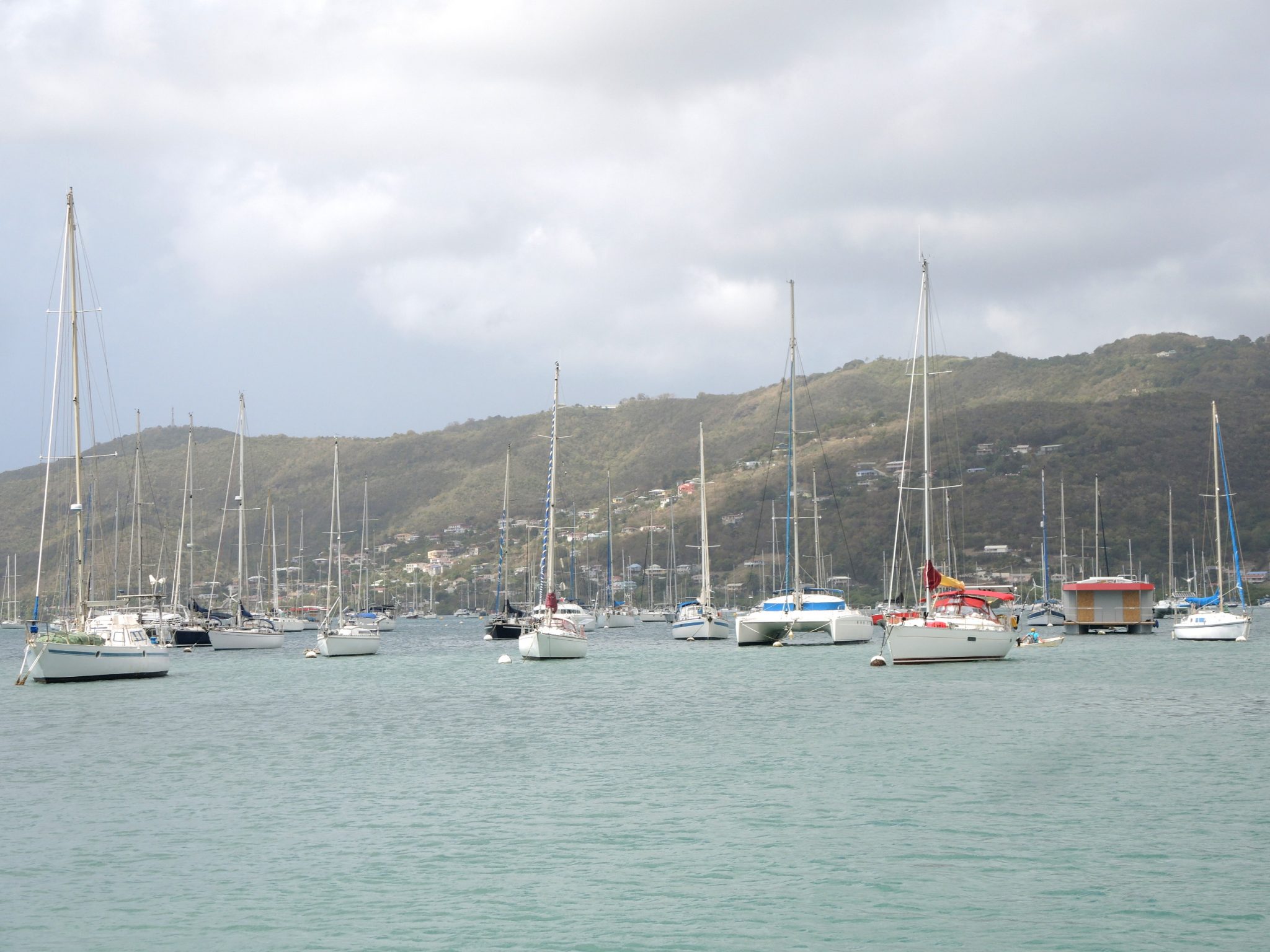 In front of the marina is a gigantic buoy field. And the marina is huge, it has nine jetties. Sometimes the boats have been lying there for a very, very long time. I will write something about that in the future.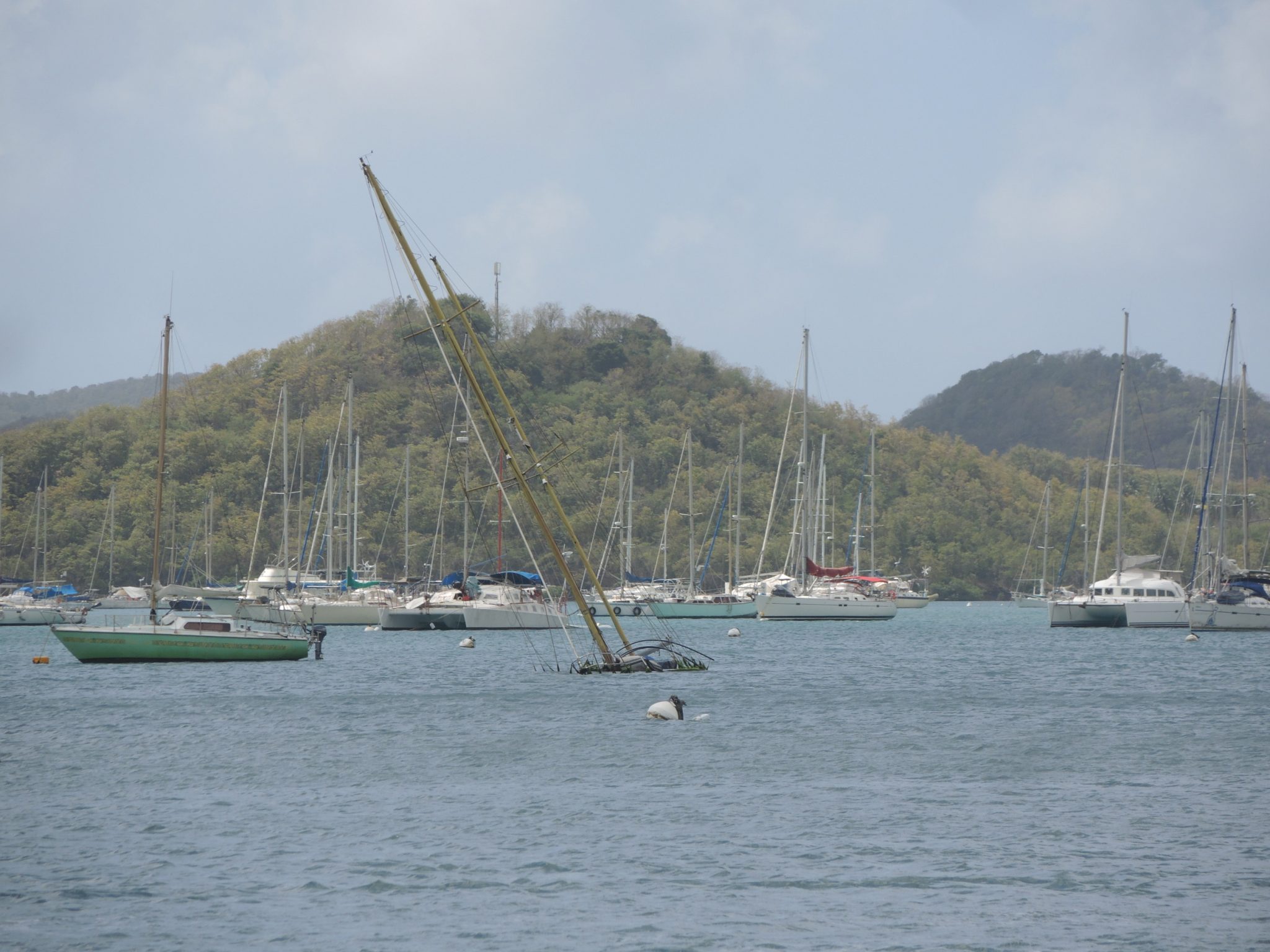 There is also one or the other coral reef in the middle of the buoy fields. They are marked with buoys, but at night you can get problems with the navigation. I am glad that we made the journey here in daylight.