Perhaps you were wondering why there was radio silence on the blog after Christmas. It wasn't because the internet was broken in Cuba or the marina. I lied a little about that. The truth is as follows ...
December 27th starts beautifully. I get on the ferry to Santiago, my camera in my backpack and my cell phone with the Cuban flag in my pocket. Jens stays on board, he couldn't stand the meal in the restaurant the day before and doesn't want to stray too far from our wonderful on-board toilet. I take another nice picture at the ferry terminal.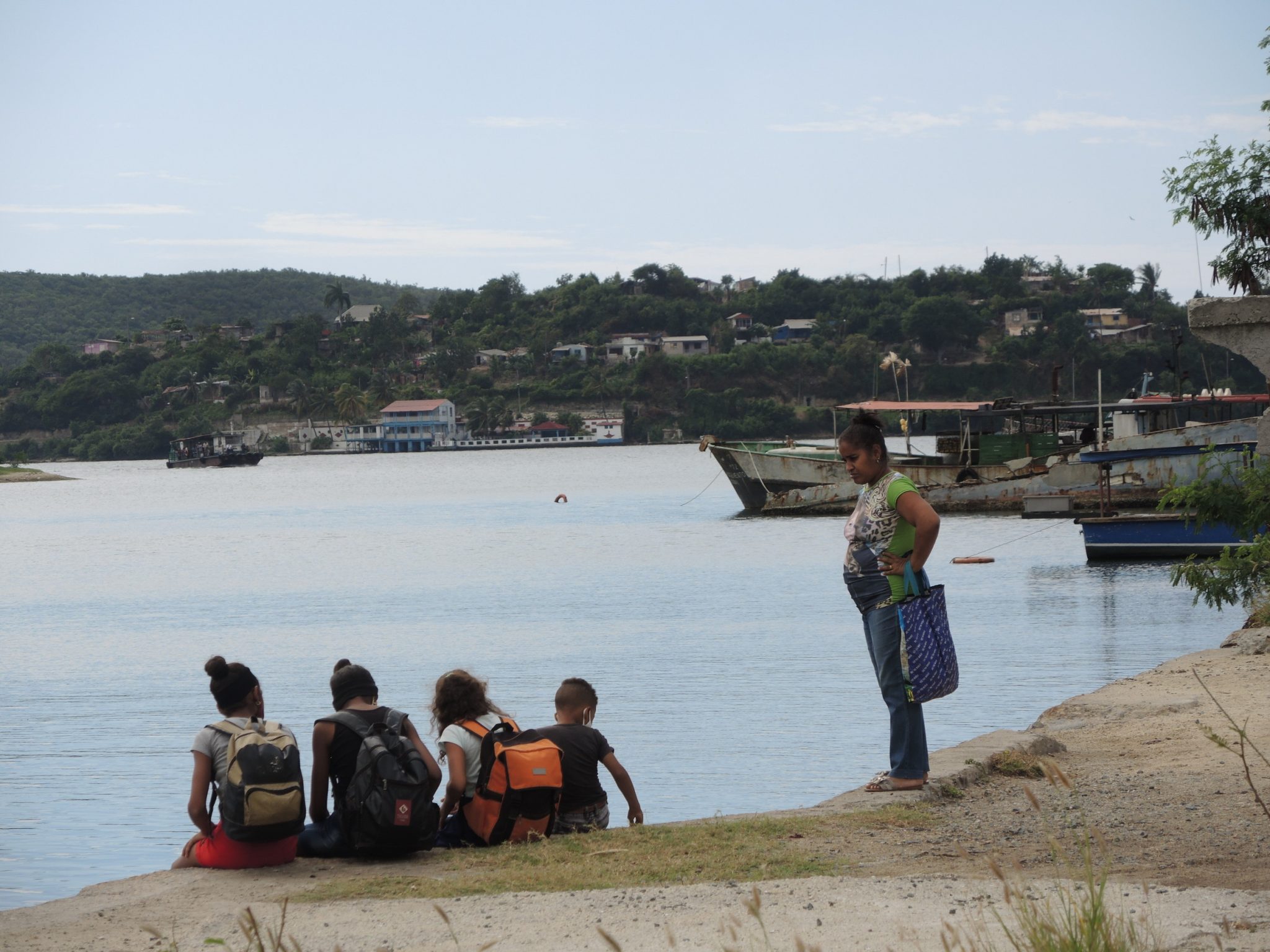 In Santiago, I want to stroll from the pier into the city when I hear a few calls from behind and my name as well. I turn around and three young Cubans aged 25 or under come running towards me. They open their wallets and show me their IDs. Police. What have I done wrong? I can't think of anything at first. My passport is being checked. A uniformed policeman on a motorcycle also appears. He takes my passport, the other policemen accompany me to a scrap-looking minibus whose starter doesn't work and in which they drive me back to the marina.
Jens is already sitting there with the officials, he is guarded by uniformed men. Our problem will soon be resolved. We have a drone on board, which we also declared on arrival. We are asked where the drone is and can definitely answer this question conclusively. A short time later the drone is on the table in front of us. Several uniformed men shout at us or ask us questions at normal volume. Jorge interprets. Among other things, we are asked whether we have sold or wanted to sell electronics. No, we didn't want to. We dont have. I just forgot the USB stick that I gave to one of the Cubans.
After a few hours of questioning (Jens and I are questioned alternately, the other has to stay outside) our boat is searched. They collect our two laptops, our four phones, the satellite phone, the video cameras, my photo camera and we're offline. During this search, they try to assume that I want to hide a cell phone from them. At first it lies on the coffee table next to Jens 'notebook, namely Jens' phone. One of the police officers photographs the scene. Five minutes later I am yelled at and asked where the phone has gone. After a short search, another policeman finds it under the mattress in the forward bunk. From that moment on it is clear to me that it is not kosher here. Fortunately I was never in the forward bunk during the whole time, this accusation was later simply swept under the table.
Endless logs are filled out. Endless lists of paragraphs are read to us. Threatened prison terms. Finally, a list of the confiscated items is printed out and I can sign it. Our ship's papers are also withheld, we are not allowed to leave the country.
What the police officers did not notice was the fully functional navigation computer, which also runs Linux. I have posted blog posts about this in the past few days, there weren't very many and we couldn't take the PC with us to Havana either. They also didn't notice Jens's camera with our groceries, so we were able to take photos in Havana. What I didn't notice were the sticky fingers of one of the police officers searching. He put a hard drive in Jens's pocket that never appeared on the list of confiscated items. Unfortunately, we noticed that too late.
Our friend, who lives here near the marina, was put in jail for a week. It was assumed that he wanted to buy electronics or even the drone from us. In prison he then found out what the real problem was. Somebody let another (!) Drone fly over a prison. That made us the main suspects. However, our drone is not airworthy at all, the battery is broken.
After several days of waiting and the uncertainty about the work of the Cuban police, we drive to Havana. We pay a visit to the German embassy. We want the professionals to assess our situation. We want to know whether it makes sense to take care of a lawyer and what a lawyer in Cuba can do for us in our situation.
The embassy is open to the public from Monday to Friday from 9 a.m. to 12 p.m. Despite our German passports, we have to stay outside on the street. A woman comes to the fence, asks what we want and disappears back into the building with our passports. After a quarter of an hour she reappears and has three questions from the consul on her slip of paper. We answer the questions. After a few minutes she reappears and says that the consul is amazed that we are not in prison. She tells us that there is nothing the embassy can do for us. But if we were to go to jail, they would be informed and then make sure we got food. This visit is a little disappointing. We take it positively, after all, we're not in jail, we're going into town and smoking a fat Cohiba.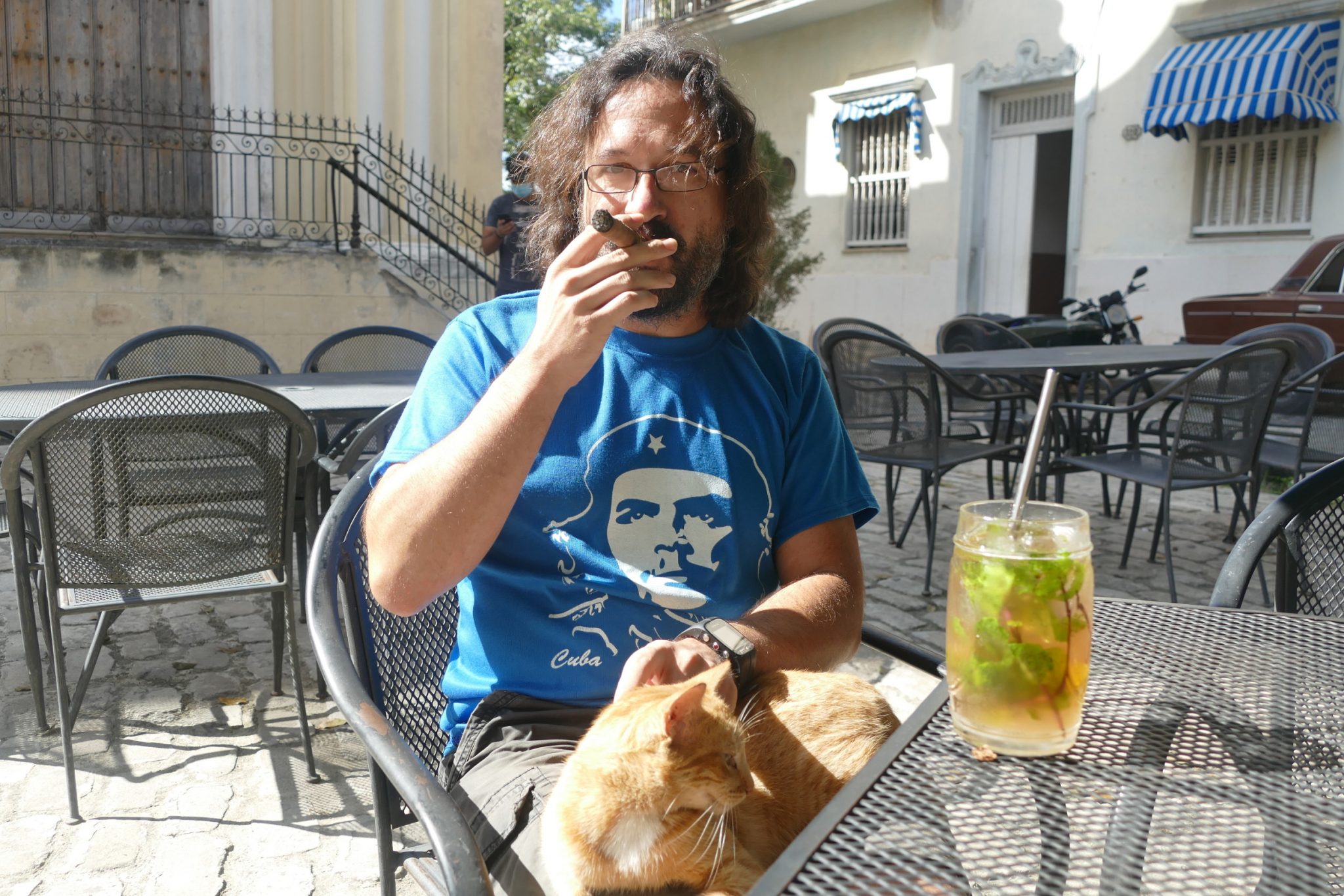 One day after our return we get our devices back. Just not Jens's hard drive. I notice (too late) that an SD card is missing from the video camera. Not so bad, it only has 16 GB: Much worse is that the USB dongle for the external keyboard and mouse was stolen from my laptop. But at sea you have everything twice, I have another external keyboard and a mouse.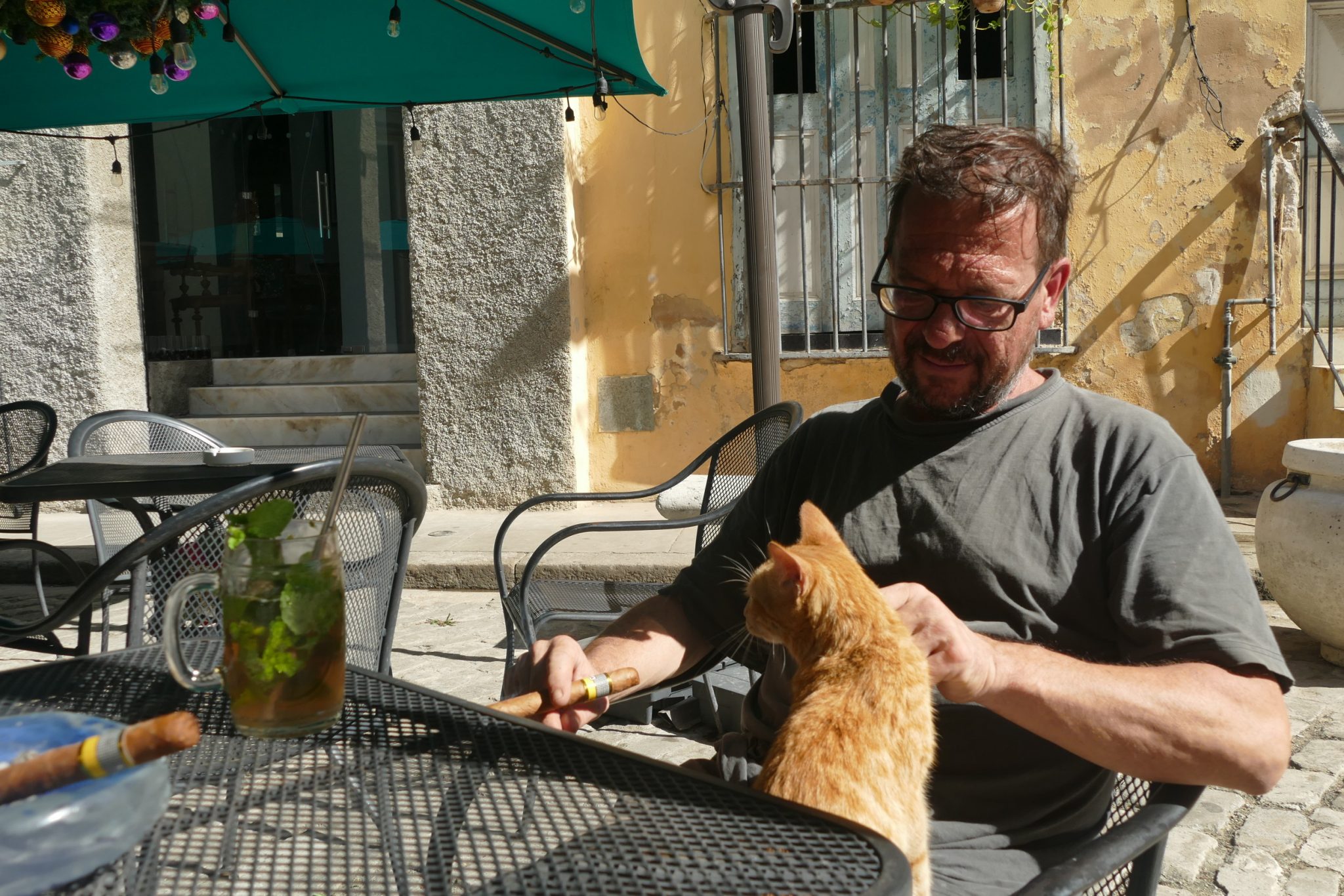 Conclusion: We haven't had our devices for almost two weeks. A hard drive, an SD card and a USB dongle were stolen.
Thanks to the hard disk encryption, they couldn't log into my laptop and never asked for the password. My phone cannot be charged or read via cable, I got it back completely discharged. They couldn't do much with that, the battery was almost empty when they got it from me. Jens has reset his phone to the factory settings, unfortunately I can only do that in Germany because the nautical charts on the phone are absolutely necessary for our trip.
By the time this blog appears, we will long be in international waters. We'll get back to you soon.
Note: If you go to Cuba with your boat, you have to know what you are getting yourself into. Small deals such as changing money or buying cigars in the hand are prohibited but tolerated. You should be very, very careful with electronics. Bring toothpaste and sunflower oil with you, as they are missing here and the locals are very happy about it.