A few weeks ago Klaus asked me in an email whether we were out of breath. I don't know Klaus personally, but we've been writing to each other for a year and a half. He is a much more experienced sailor than I am, but is currently stuck in Germany and his boat is in Holland. And I'm sitting on my boat, which is only moving a few centimeters at the moment, as far as the lines allow.
Yesterday I went to the dentist again. The tooth that she rebuilt last week is still causing me pain and lo and behold, she can use the drill to remove a few corners and edges of the filling where the tooth in the lower jaw and the one in the upper jaw rubbed against each other. She is confident that I will be pain free shortly. However, I can't chew on the side yet. Speaking of chewing. Last Saturday we went out to dinner for a good cause.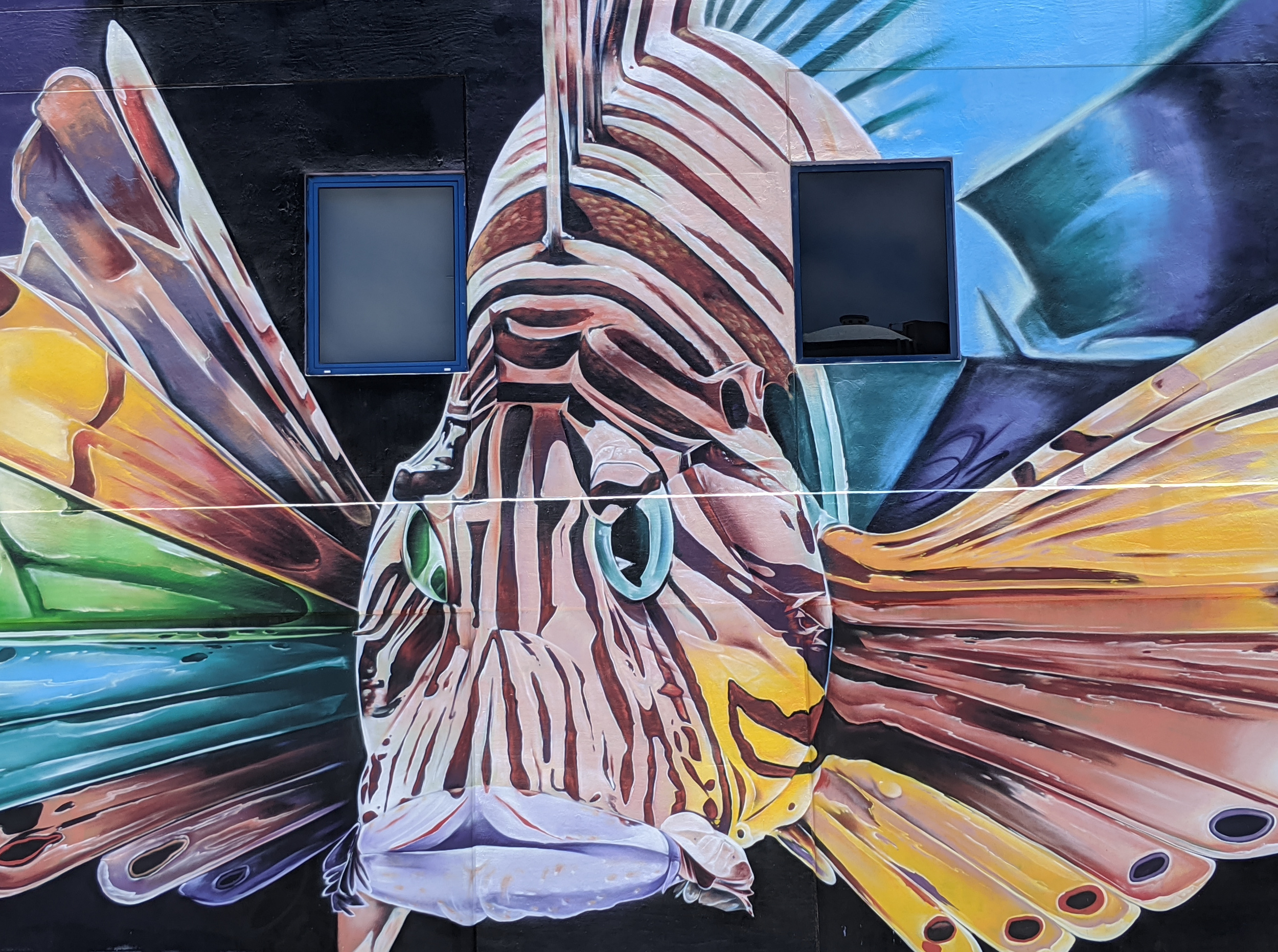 Spear fishing is prohibited in Aruba, but there are exceptions. An exception is the hunt for lionfish, which came to the Caribbean from Asia as an invasive species and has no natural predators here. Much is being done to get these robbers down. This is because they eat other fish and have no natural predators in the Caribbean. That's why they tried to do that in Honduras Getting sharks used to the taste of lionfish. It wasn't really successful. Lionfish have another natural enemy in the Caribbean, humans. Volunteers swim with their spears to at least thin out the population in Aruba's waters. The prey is then sent to the Lionfish snack delivered, which opens every Saturday afternoon (we call it the lionfish, in English it's the lionfish).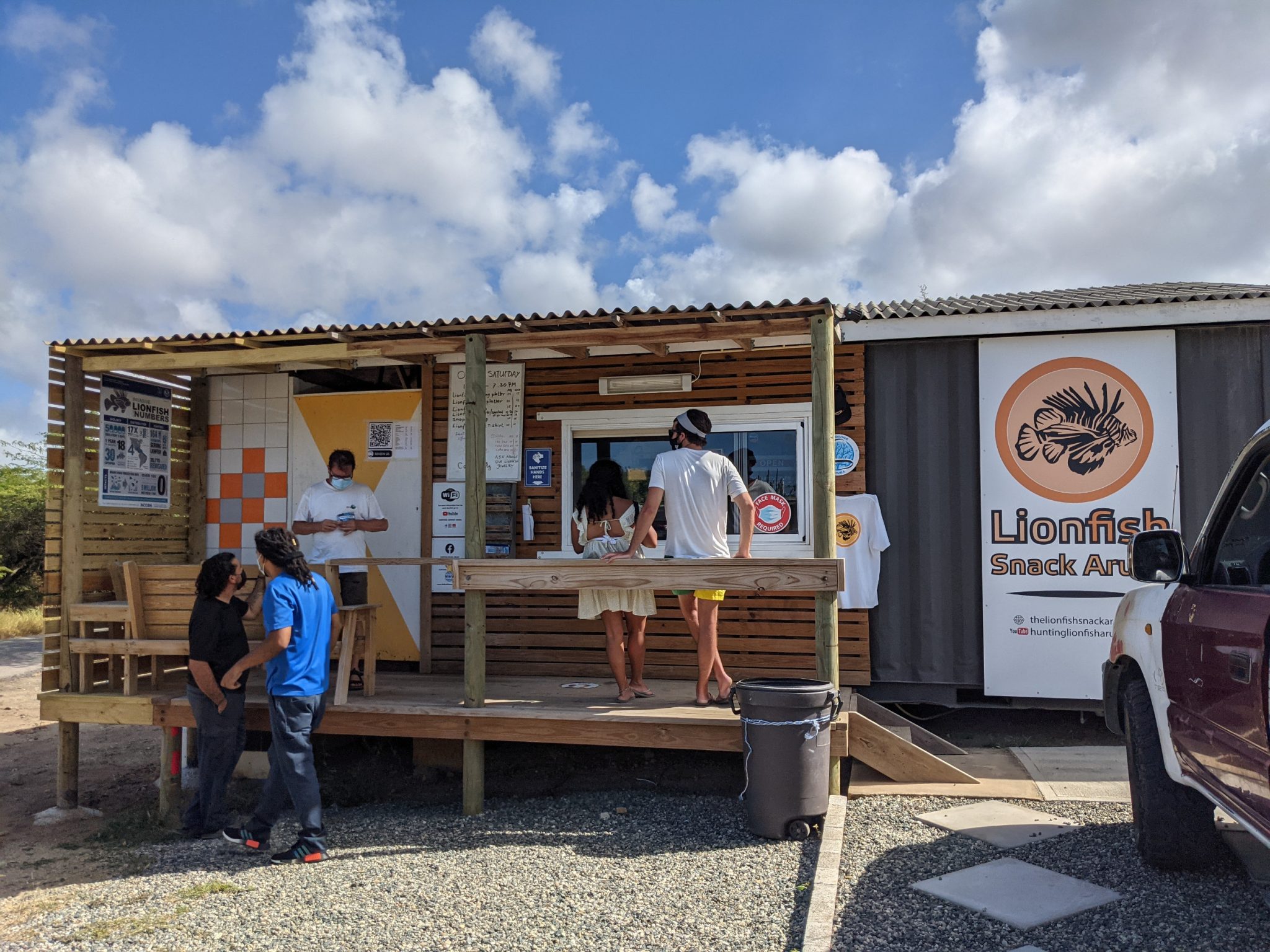 Dickie and Edward pick us up in the early afternoon. Neither of them know the takeaway, but it is in the immediate vicinity of Edward's apartment or his wife's place of work. As Edward rightly put it - you have to look around your own area and see if there are new shops or restaurants. Right!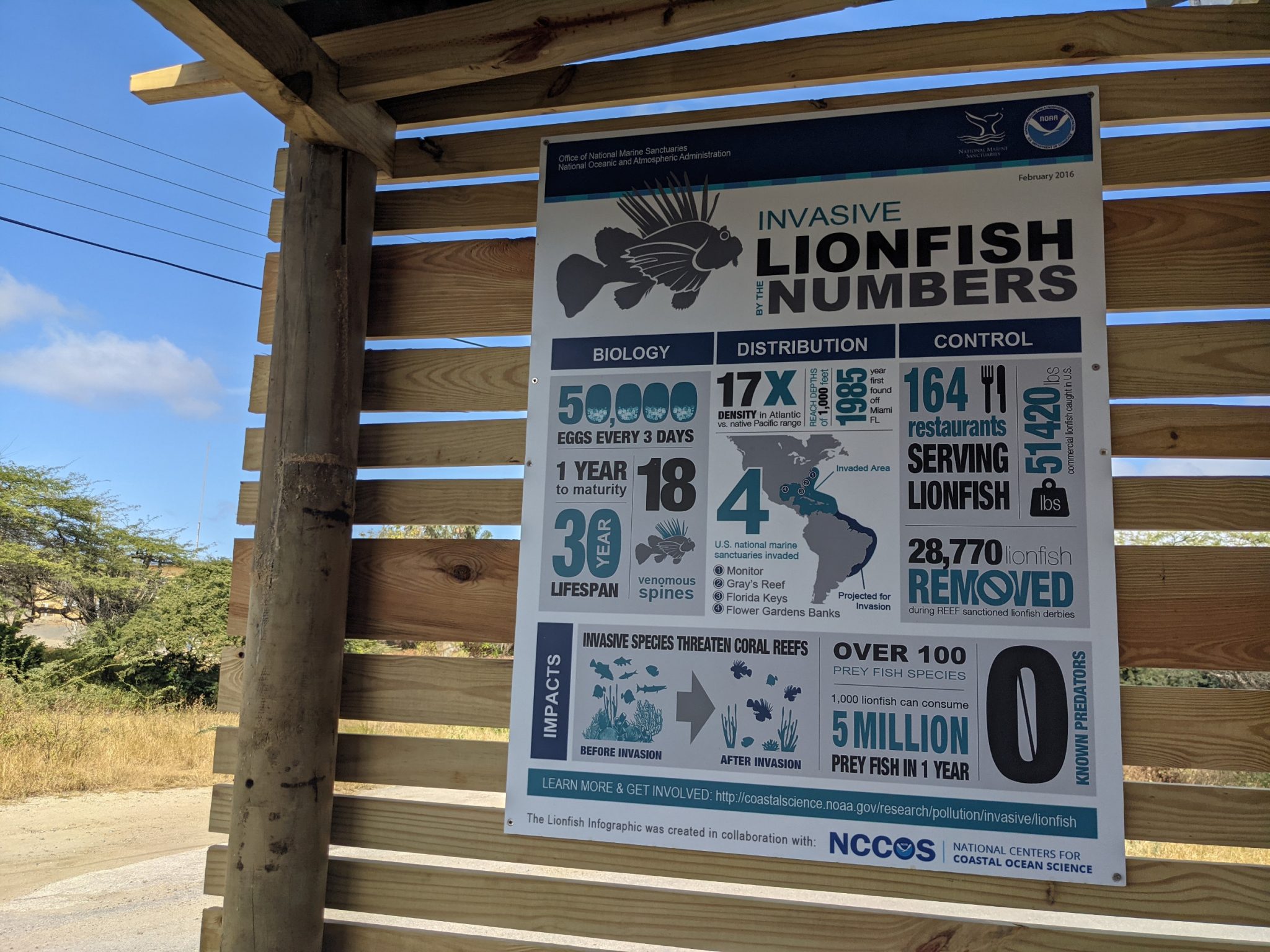 A large poster explains to the customer why it is good for nature to eat lionfish. I order a portion of kibbeling, which is fried fillet pieces wrapped in batter. Jens orders a mix of kibbeling and wings. They are made from the side fins and also look very good on the plate. However, they have bones, the Kibbeling pieces do not.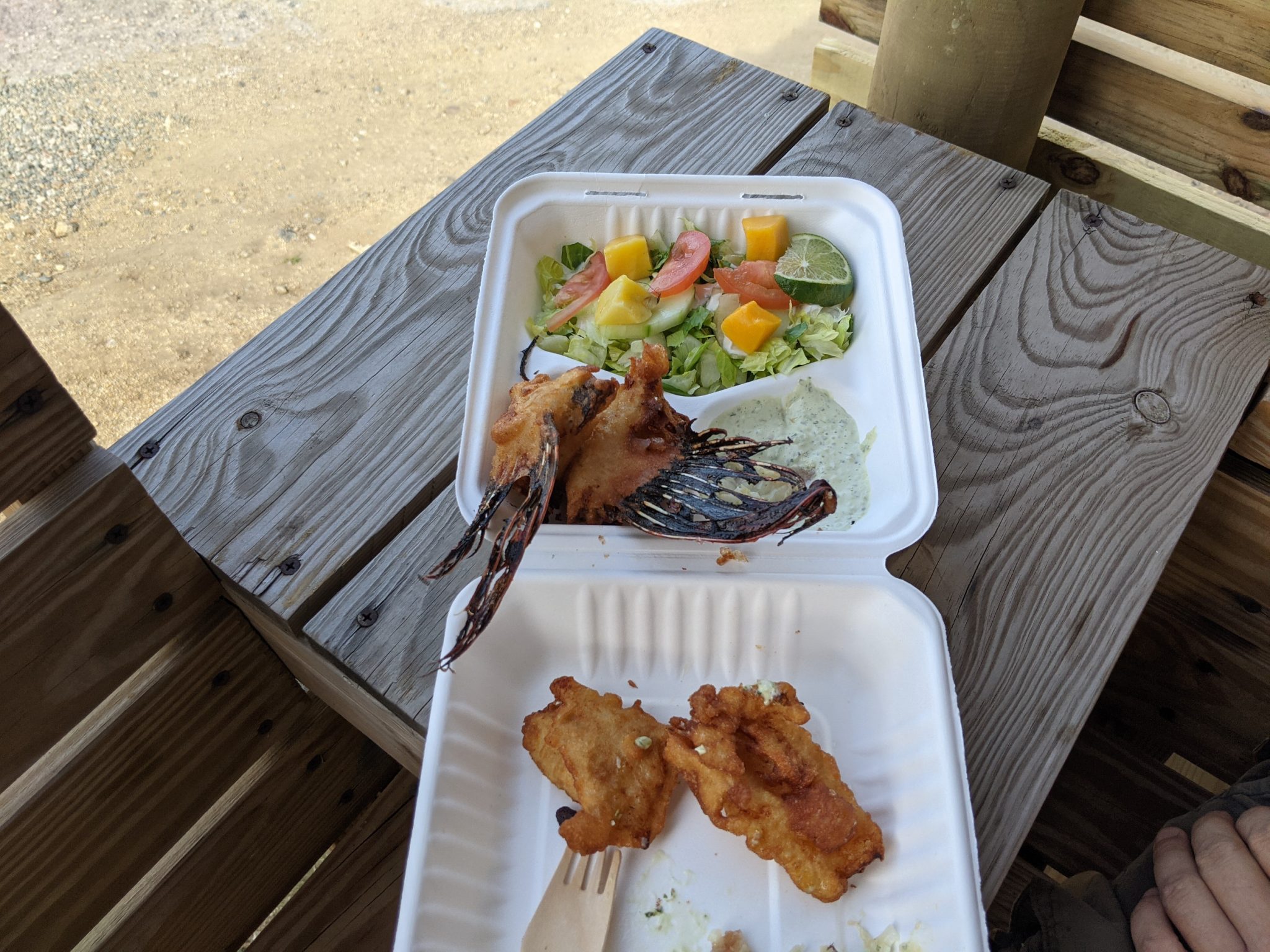 Since I left Holland almost two years ago, I haven't been able to find a proper kibbeling. The fish shop in the superfood here also sells kibbeling, but Jens found it very, very bad after a test. A frozen industrial product is being sold, and there is such good fish in Aruba. The food from the Lionfish Snack is homemade from top to bottom.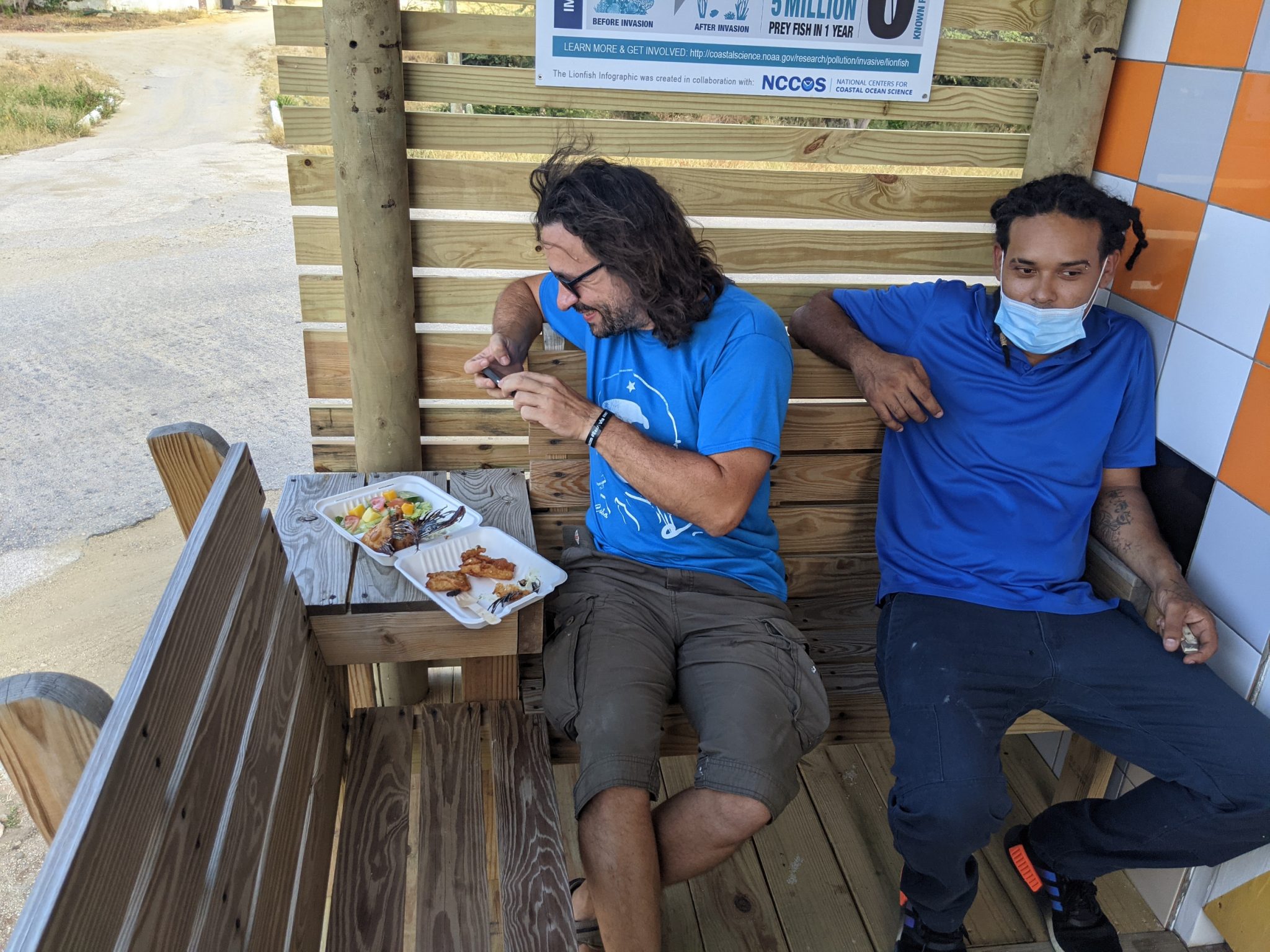 Two American tourists are waiting next to us for their food, so everything takes a while. The snack bar is not prepared for a large number of customers at the same time. And by the way, phone orders keep coming in, the snack seems to be popular. When my food finally finds its way to me, I understand why. The meat of the lionfish has a fine taste and a nice consistency, which makes the kibbeling just delicious.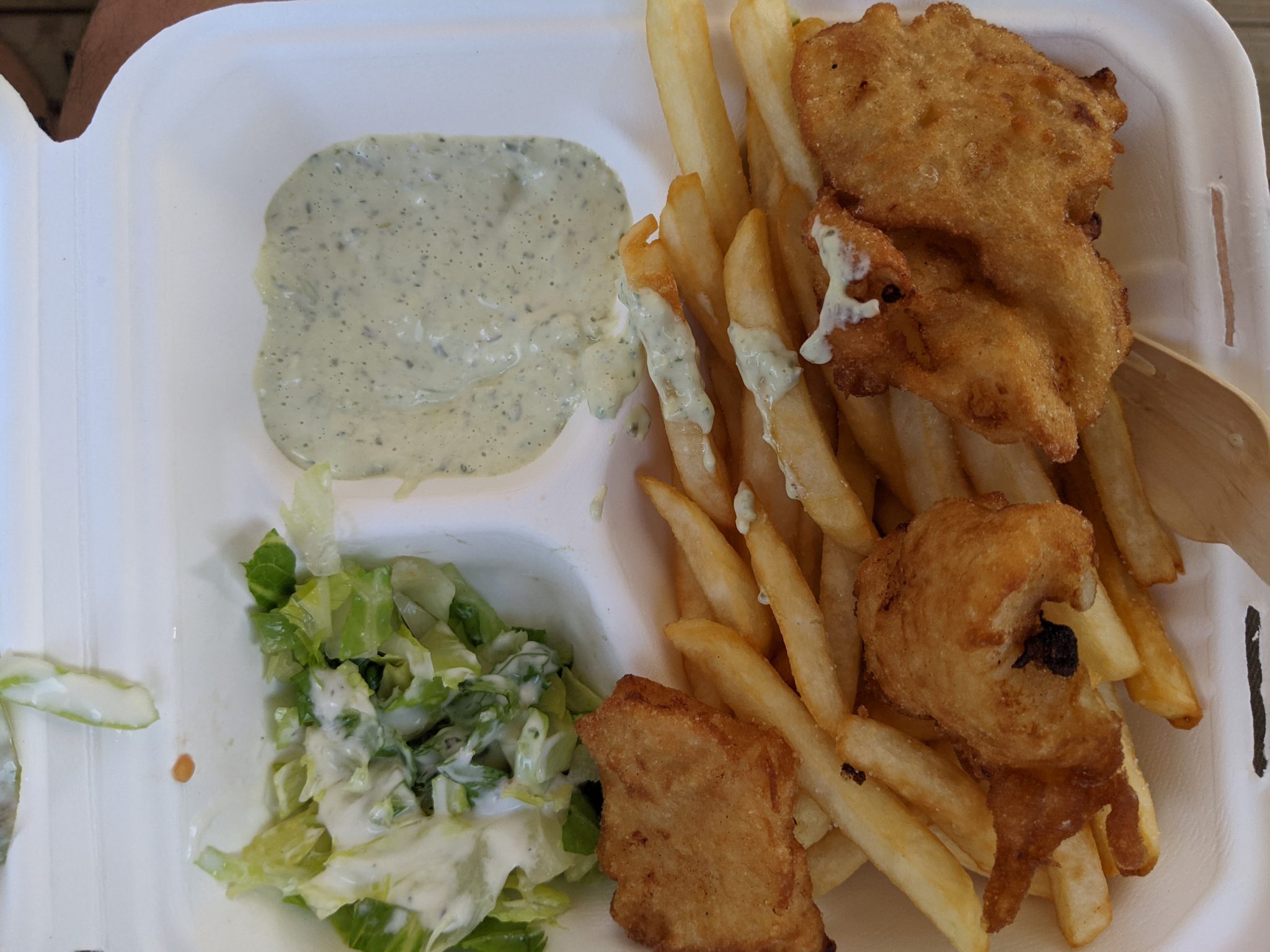 After the meal we do what Arubans love to do in their free time. We just drive another lap around the island, visit Baby beach and relax to the reggae sounds from the car radio. After a fantastically kitsch sunset, we let the evening fade away on the jetty.
All of this doesn't get us any further, it doesn't bring us a meter closer to the next island. But it's good to break out of the daily routine, meet other people and just have fun. Right now, I find it very difficult to motivate myself. We just had a nice weather window to sail on to the Eastern Caribbean. This is now closed. In the coming week there will even be a two-day lull, my weather oracle tells me. Then we would burn diesel or stumble around in the Caribbean Sea.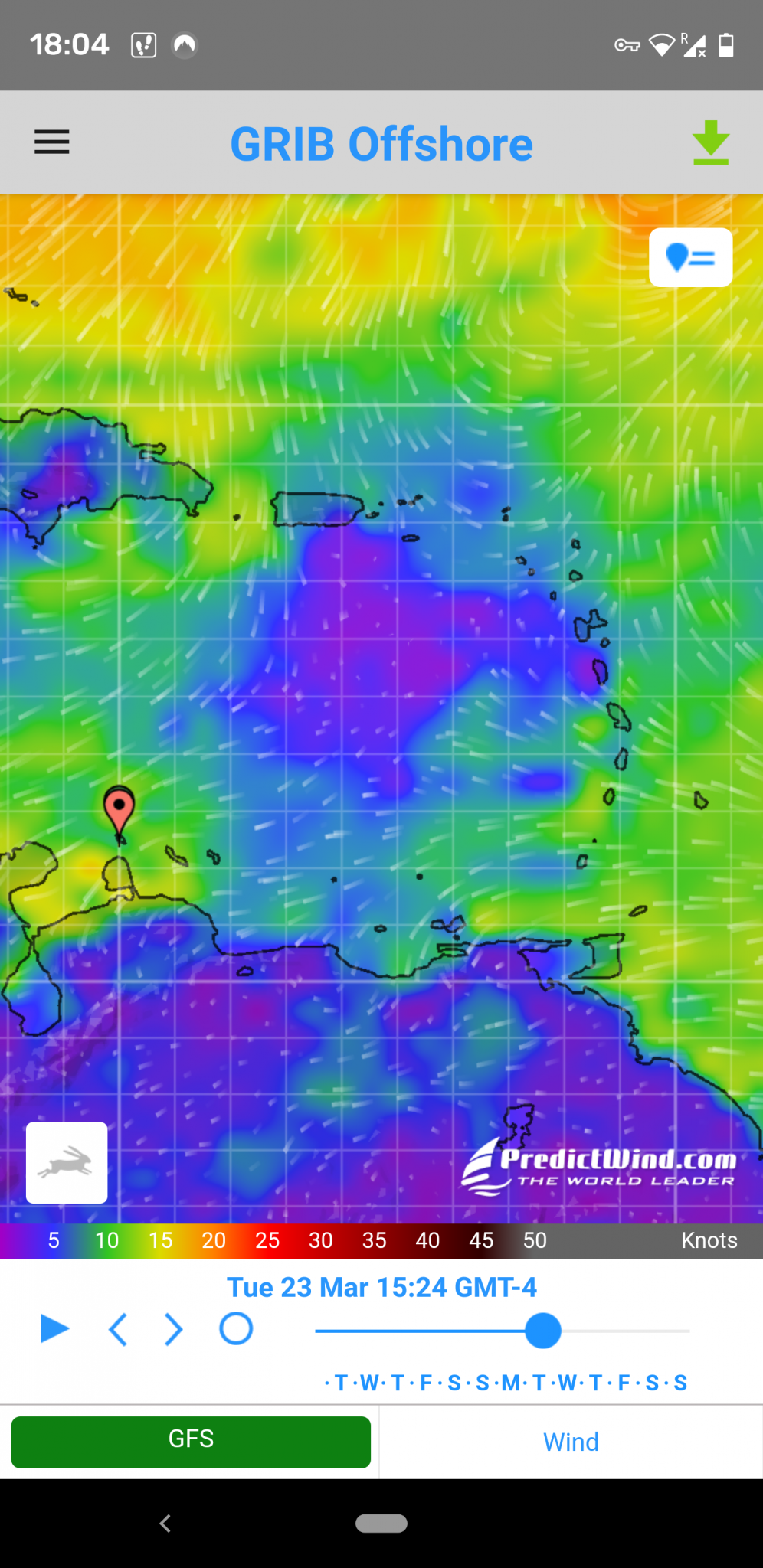 That means that I don't dare to predict a possible departure date anymore. When I talk about continuing my journey, I am now laughed at. The locals even make me offers for real estate, which I don't find funny anymore. The good thing for the bad is that my ankle has now returned to almost normal dimensions and I would no longer feel unsafe on the forecastle.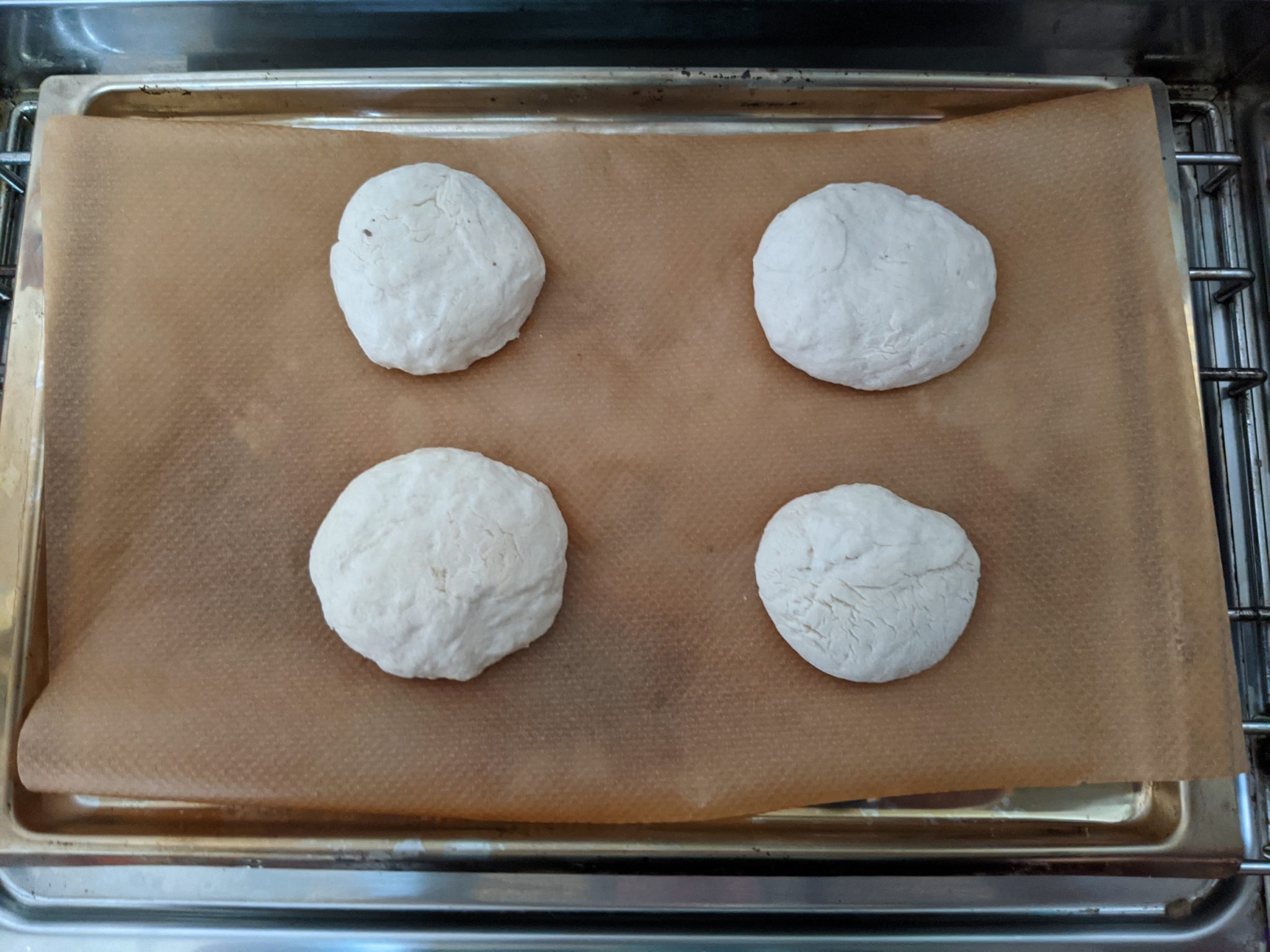 Aruba is sticky, but Aruba is not the end. We'll leave this island, that's for sure. When this will be the case has not yet been finally clarified. Everyone has ups and downs in their life, I am currently in a low. That's why I'm happy that Jens is trying to bake fresh bread today. I'm excited to see the result and see if I can chew it on the left side too.