Today is our parents' 50th wedding anniversary. That's why we hypocrites flew from Lanzarote to Frankfurt. So that we don't get there like two tousled sailors, we were at the hairdresser a few days ago.
Why hypocrites? Because on the one hand we want to sail around the world with as little emissions as possible, we don't want to produce dirt like the crusaders and flight tourists and on the other hand we fly from Lanzarote to Frankfurt and back for a week.
Nowadays the term "flying shame" is known, Greta is sailing back across the Atlantic under weather conditions in which we prefer to tie up Sissi in the harbor.
For years I protested against the expansion of Frankfurt Airport and refused to board one of these aircraft, and if I did I wanted to use another airport. One where the residents do not suffer as much from the noise or even want the noise because they prefer the workplaces to the quiet.
Frankfurt Hahn would have been an alternative, the airport can also be reached directly from Lanzarote. However, we fly directly to Frankfurt am Main because it is the most convenient for us. If dirty, then really dirty.
I don't feel bad about it. I am writing these lines down and I know that I will have been in Frankfurt for a few days to publish this article. I am looking forward.
Today I am very excited to see how our parents look out of the laundry when we stand in front of the door and ring the bell on Tuesday evening. Very few people know that we are on the way, none of our relatives is one of them. The surprise has to be perfect. I also have to shave, then it looks good.
We heard the weather forecast from Frankfurt, the internet here in the marina is very good. The radio stream from the Hessischer Rundfunk is stable and reveals that we can expect temperatures just above freezing. Definitely one digit. We have only known this from the inside of our refrigerator for months. So we are desperately looking for our warm clothes. But where are they actually? We left most of them in Frankfurt. Why should we take them on a sailing trip on the barefoot route.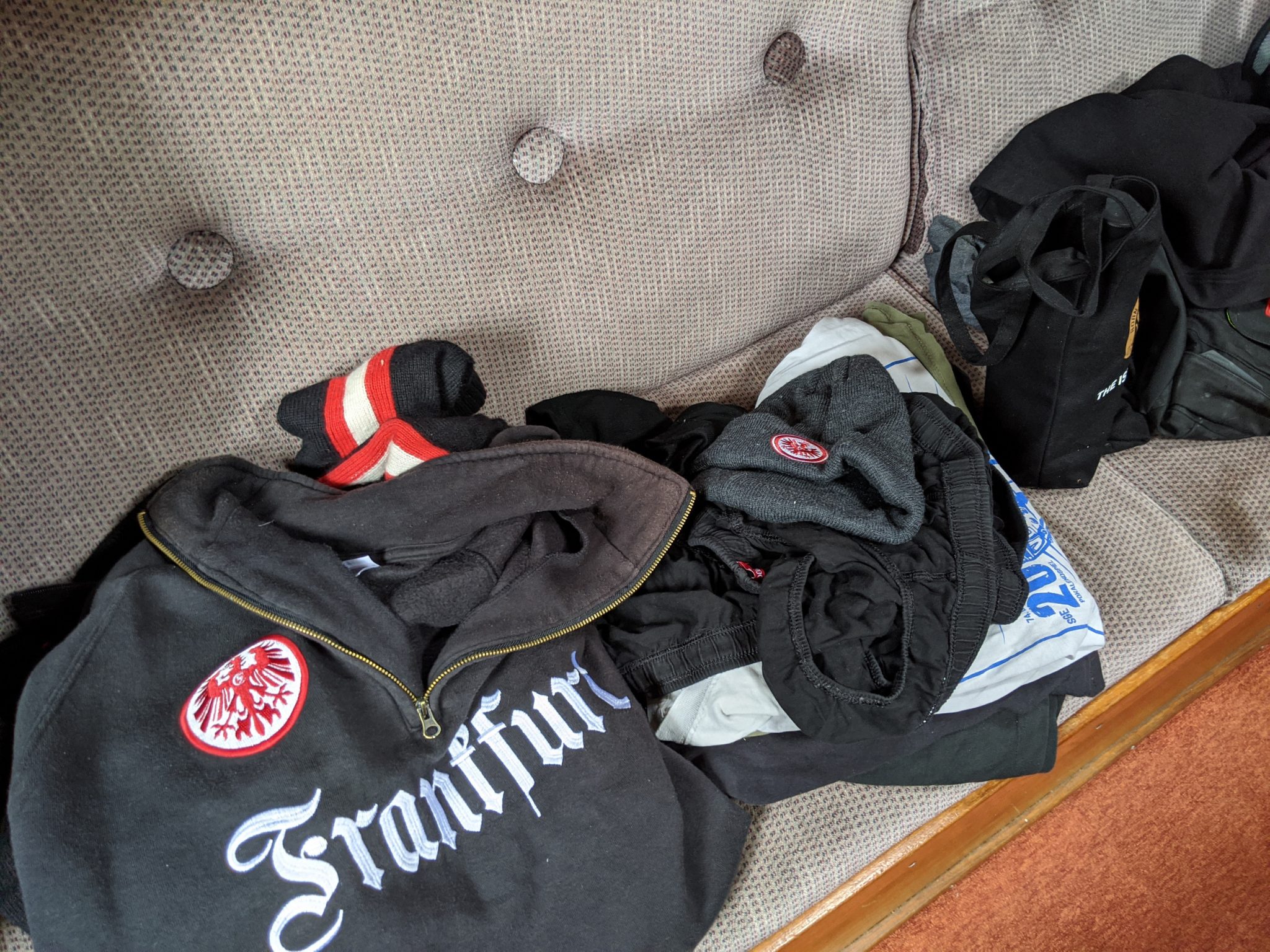 In addition, we want to go to the Waldstadion on Saturday, so the clothes have to fit into the ambience. And they have to be warm.
Should I pack the thick wool socks? I was always amazed at the Scots who suddenly run around in a T-shirt and shorts at more than 16 ° C. And I was amazed at the Portuguese who suddenly unpack their winter jacket and scarf at 20 ° C. How will we do? We are not as tough as the Scots (more). Will we shiver and freeze? I am afraid so.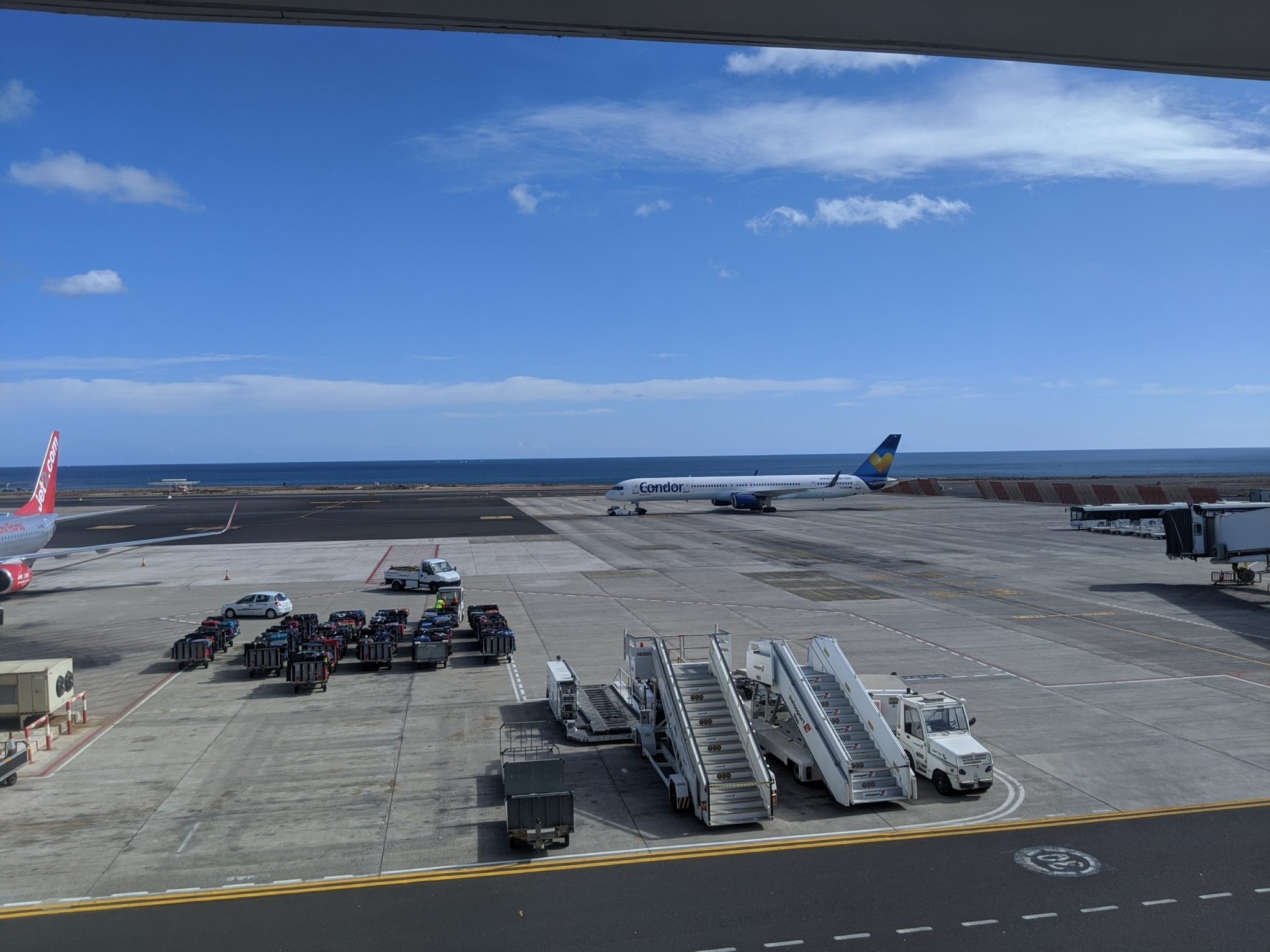 And so we are now waiting for the departure. In just under five hours we will be back where we left five months ago.
The flight is as comfortable as flights can be. No turmoil, on time and the staff was totally friendly.
Still, it's not fun. It is warm, stuffy and the air is extremely dry. It is loud and cramped. Better five days at sea than five hours in the air.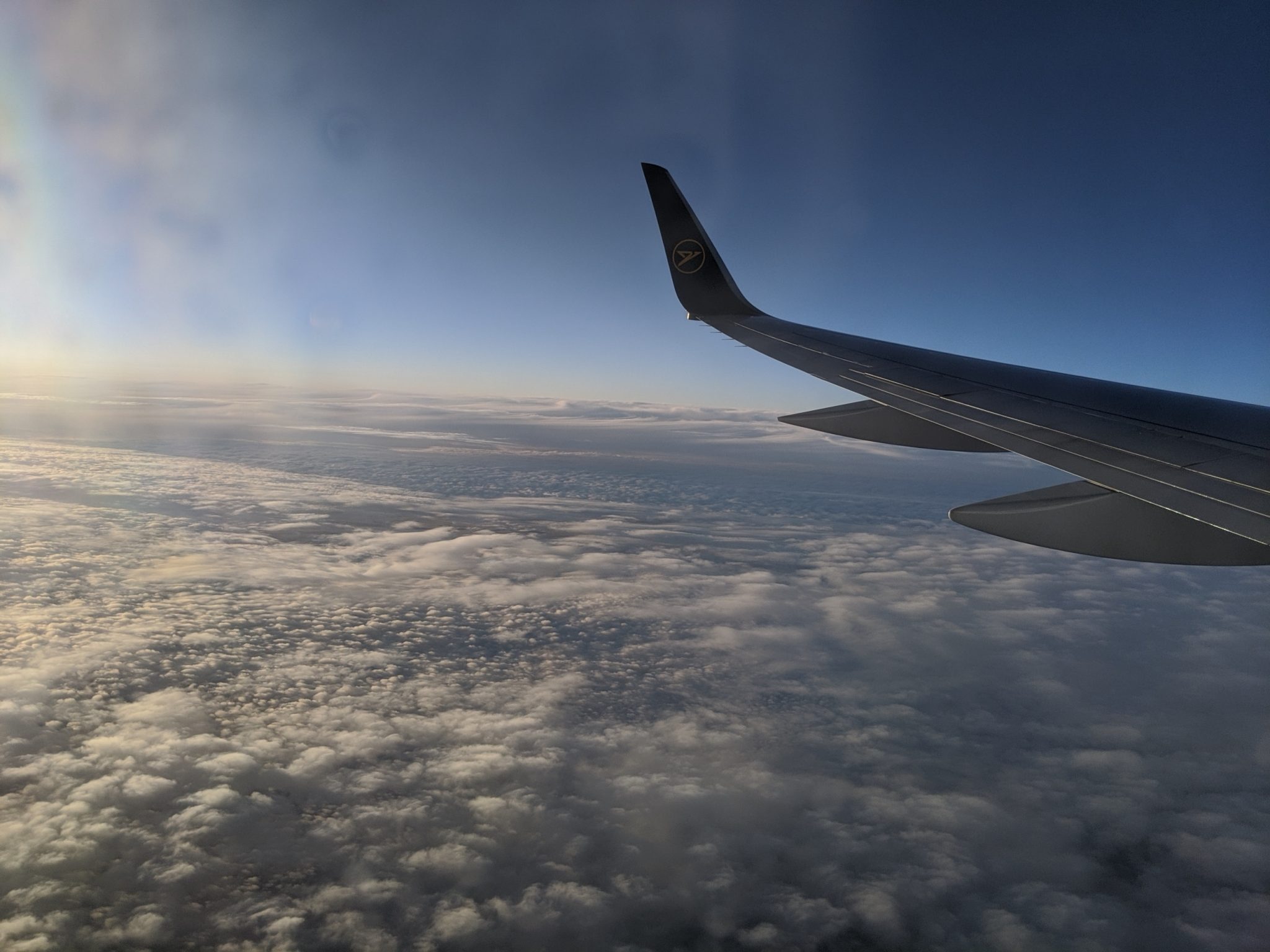 The Frankfurt S-Bahn welcomes and with the usual delay. It's nice to be home again.