"Gros Islet" is just a kilometer from the marina. This is where the shared taxi buses go that connect the marina to the capital. We go there to eat something in a restaurant outside the marina. We also want to see where and how the locals live. In the marina you are pretty much on your own.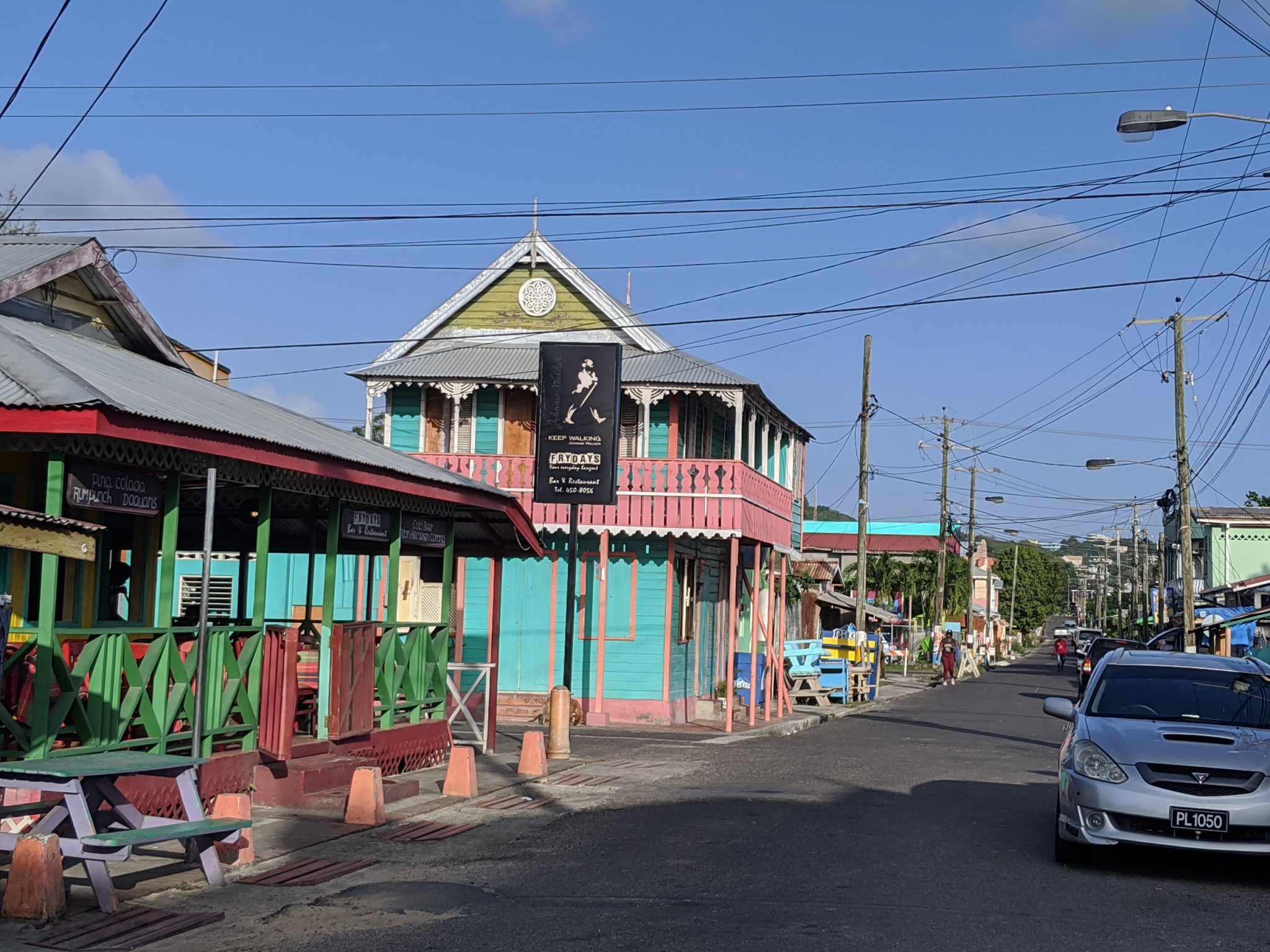 We don't have cash on our first visit. We landed in St. Lucia the evening before and have not yet been able to find an ATM that would have worked with our cards.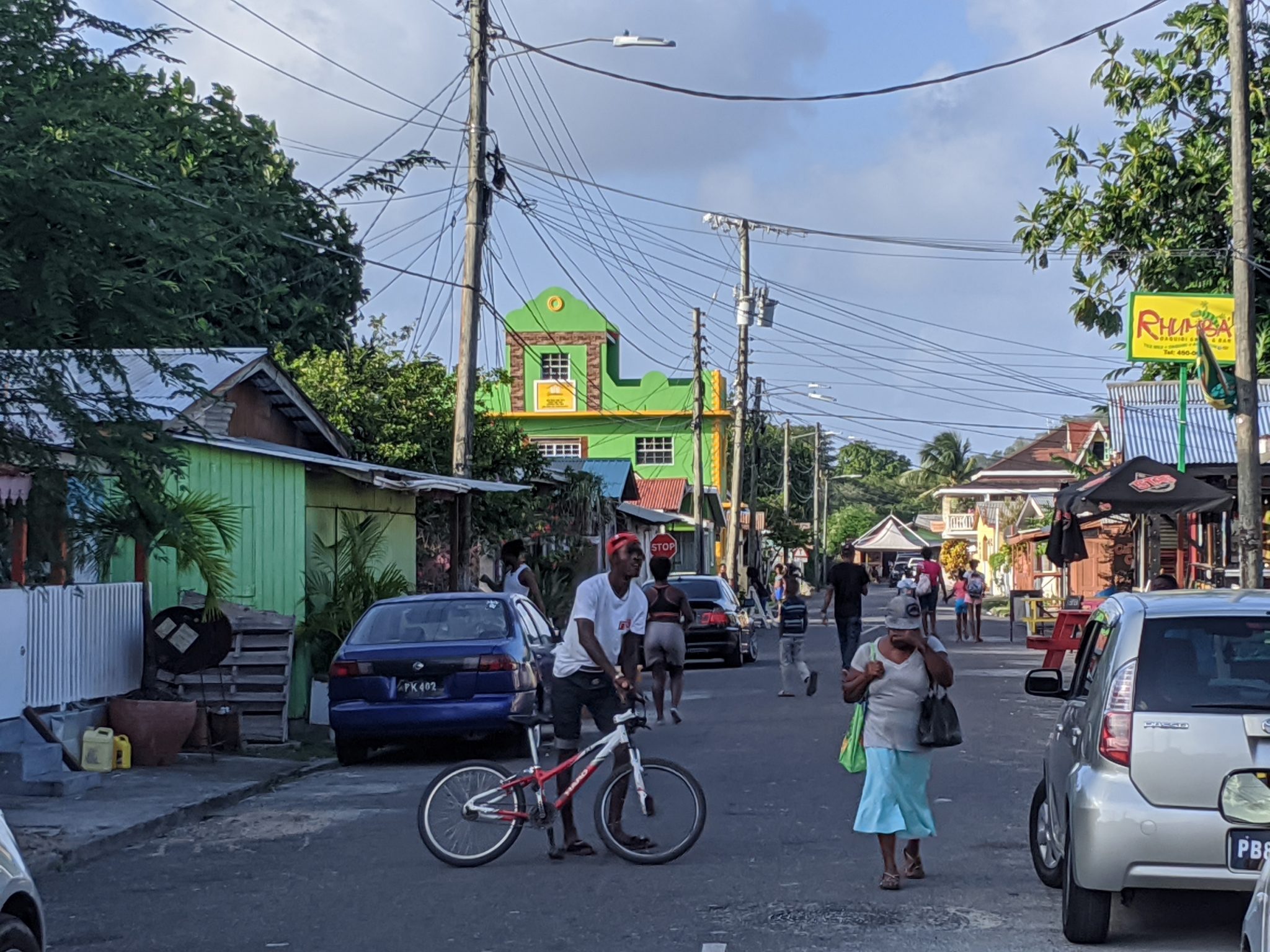 There is a lot going on on the street just before sunset. We enjoy the walk, even the homeless who wants to show us the place get a dollar. Since we only have a few dollars left in cash, he gets one dollar. So three East Caribbean. He gets a drink from it.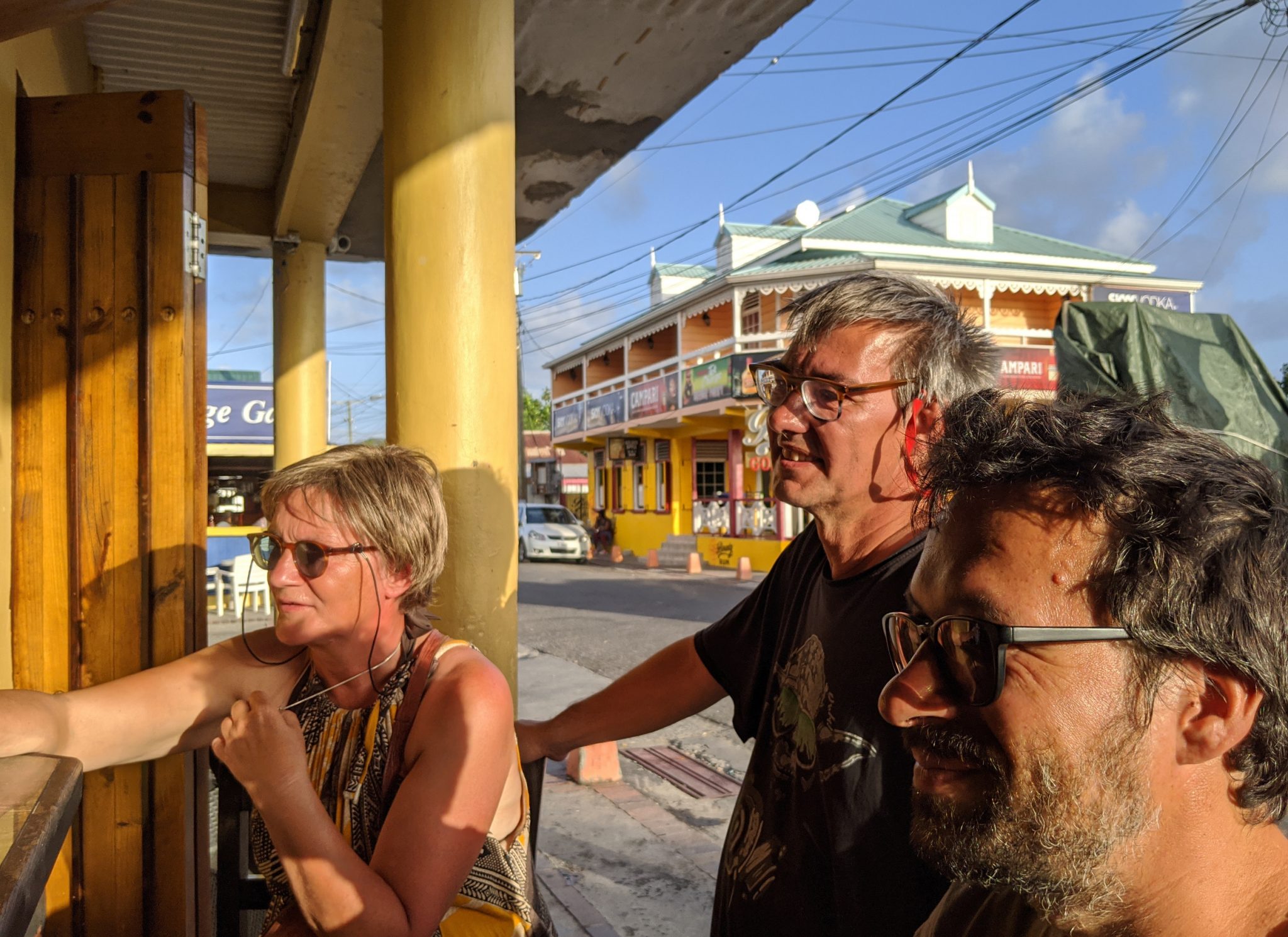 We went to the only bar with a MasterCard symbol with our credit cards. The landlord said that it is not a problem to pay for a few soft drinks on the card. Even the homeless now get a drink. It is becoming increasingly expensive for us and senses its chance of selling knick-knacks. In vain.
The paper roll in the card reader is empty. The device reveals this on request. The host is a little overwhelmed. He makes a video call and gets the machine explained. Then he first puts the paper roll the wrong way round. We drank long ago. Then he puts the roll in the right way. He prints several meters of receipts and at the end we can pay. Then the landlord spends another round.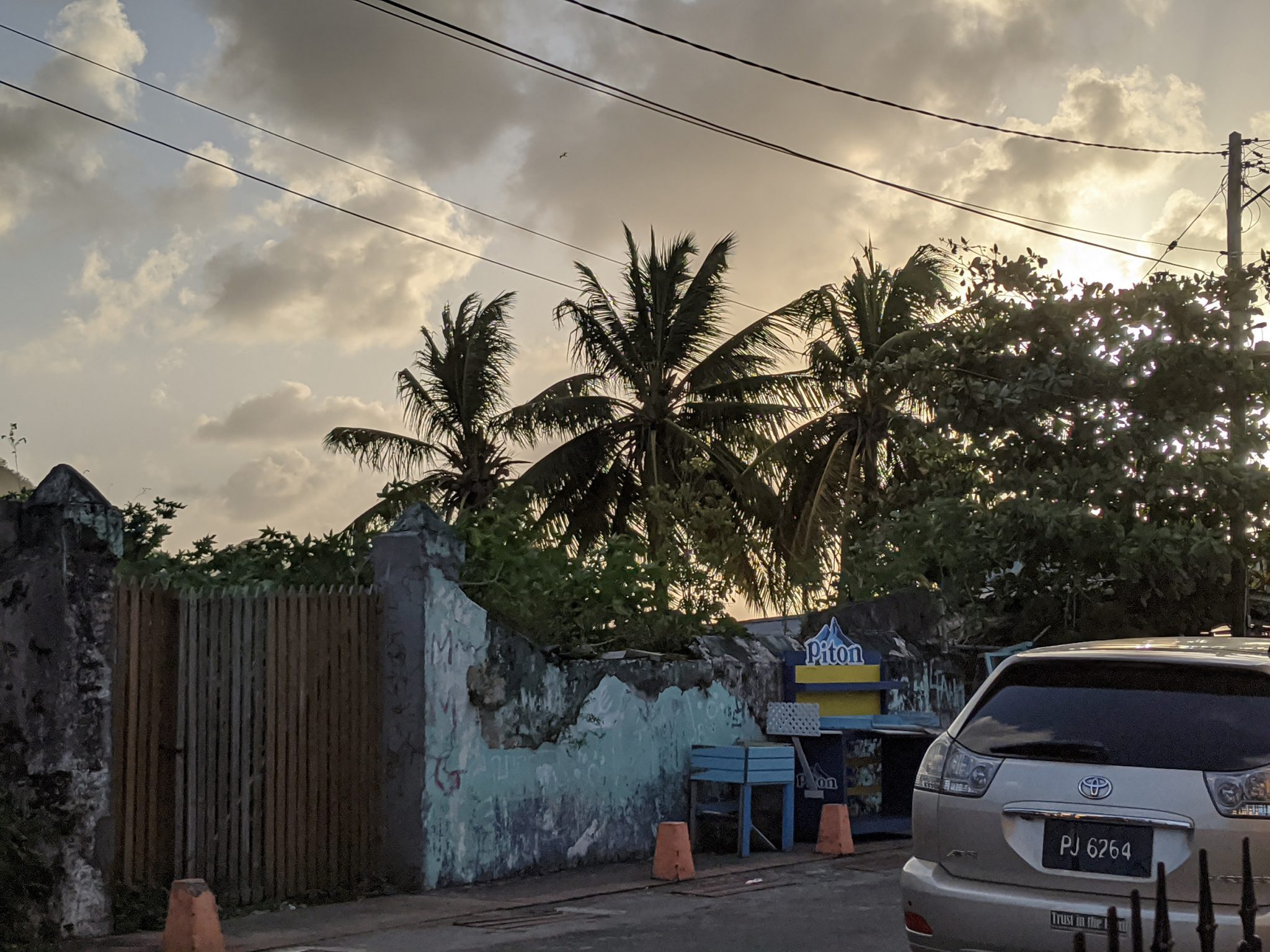 ---
The next time we visit Gros Islet we want to go out to eat. We find a restaurant that smells delicious and sit down. Everything is correct, the food is delicious and the price is not half as high as in the marina. We'd love to go back here. We then invest part of the money saved in the cash with the credit card reader.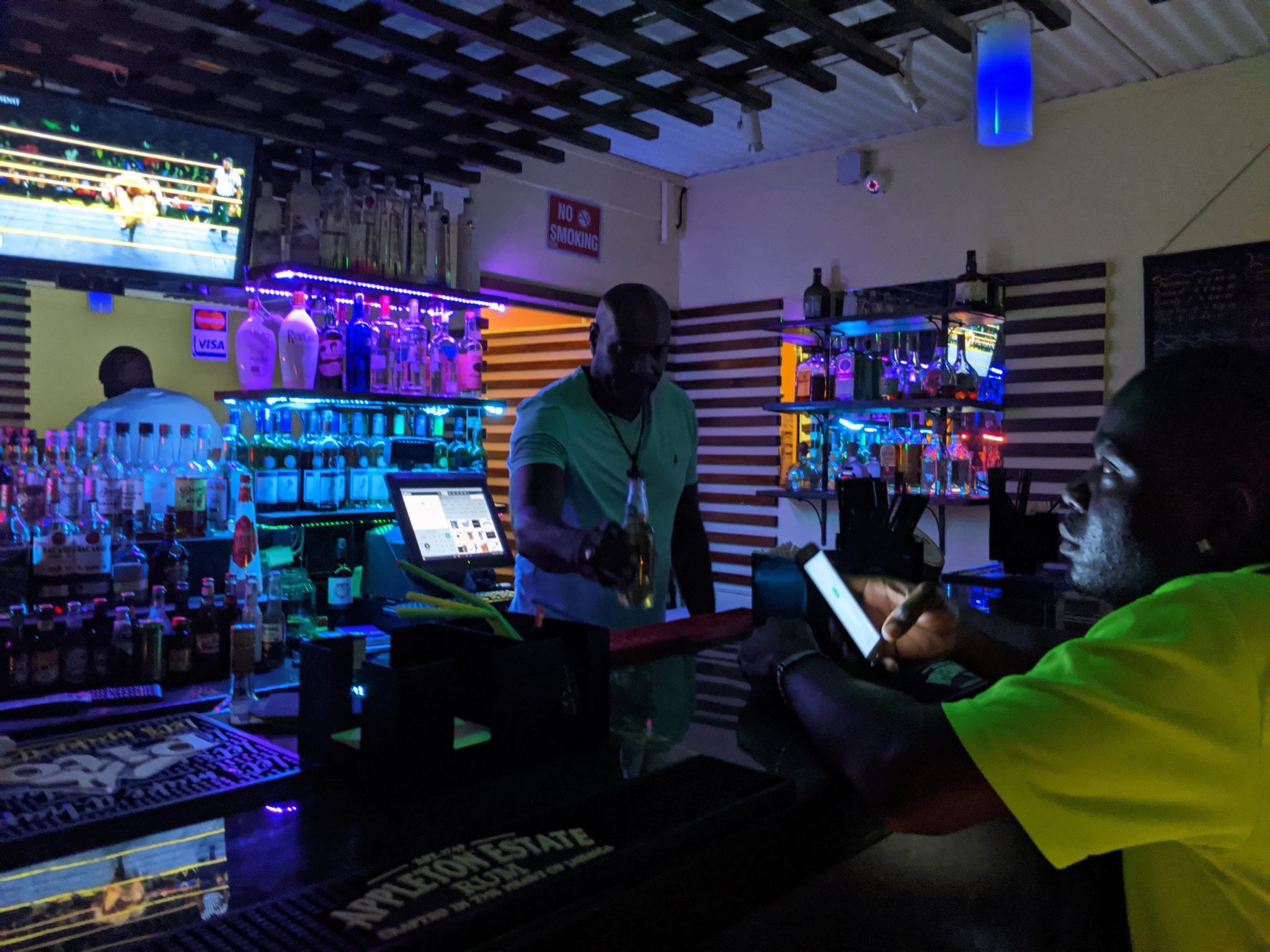 In a mood we let the host recommend a rum that must be from St. Lucia and should taste good. The host immediately understands what we want. We get four plastic cups with a little warm rum and a slice of lemon in it. At the first sip, everything contracts. I'm afraid to leave the shop blind. With a little cola and ice, everything is somehow bearable. I never drink rum again in such a pub.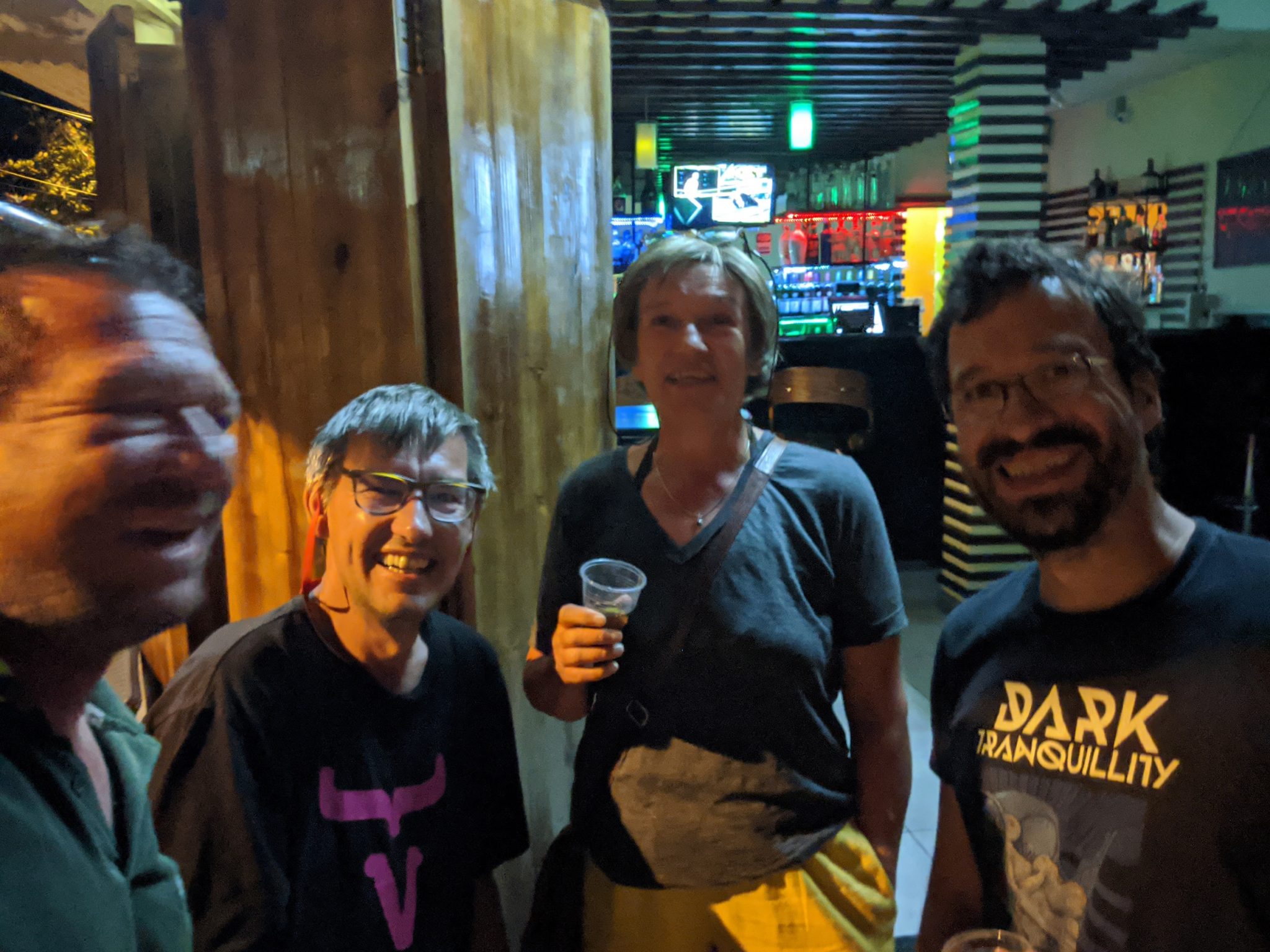 Nobody in our group is blind. The next day we take a look at the fine spirits in the marina's own duty-free shop. The rum tastes better there.