The Bavarian would say. F * ck the Scotsman. Verd… ScheiXXe. What's going on here?
Yes, we are on the road again. No, the start was with obstacles. But it's going great now. At first everything works like clockwork. Charly comes to the jetty and helps us to get rid of the many lines with which Sissi has been moored in the marina for weeks. We start the engine, it purrs like a kitten. That's how it should be.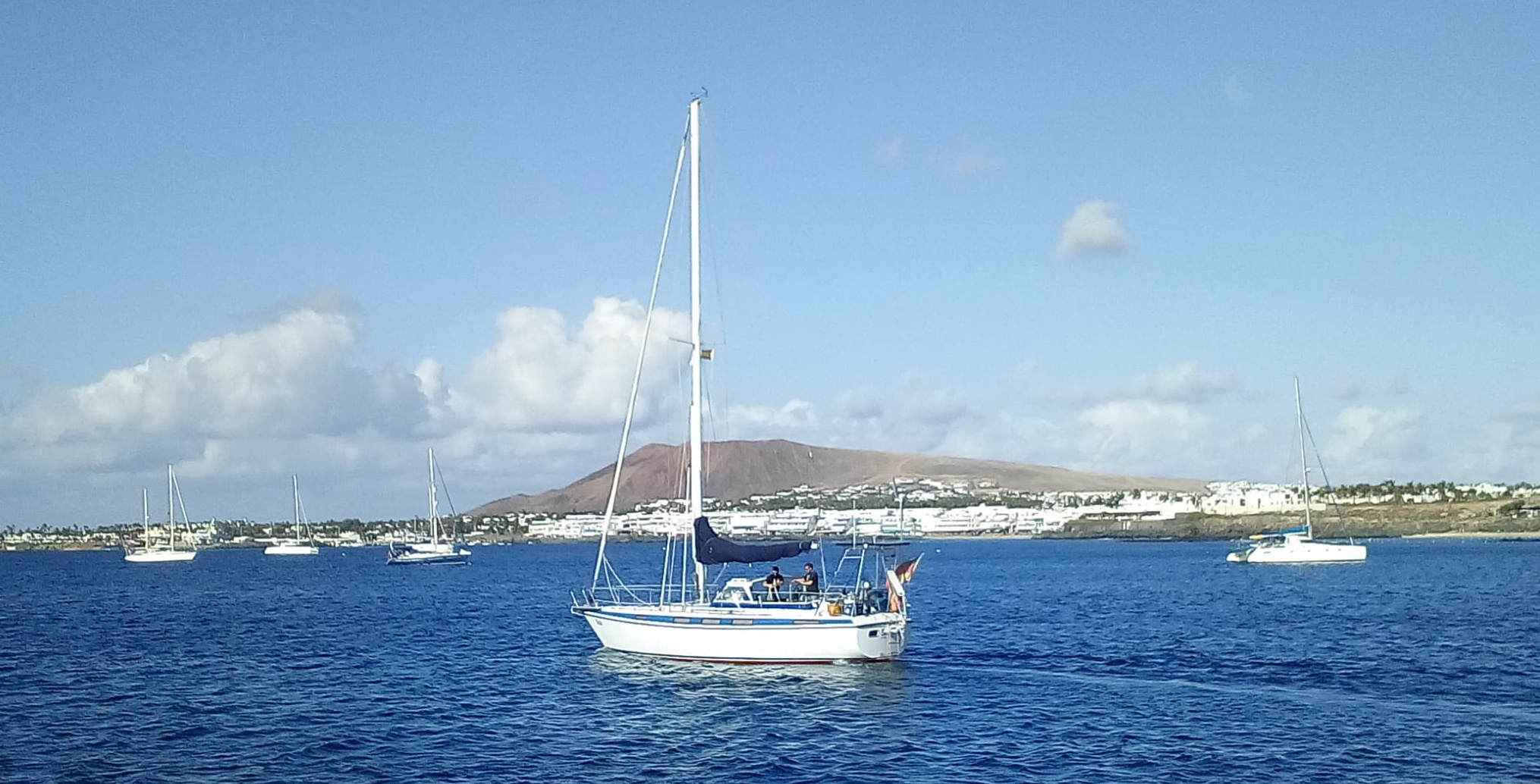 We leave Marina Rubicon, Charly takes a photo of our departure. After less than half an hour we are out of the Lanzarote land cover. We open the old Genoa, we have not yet pulled up the new one. The old Genoa does just as well for the 130 miles.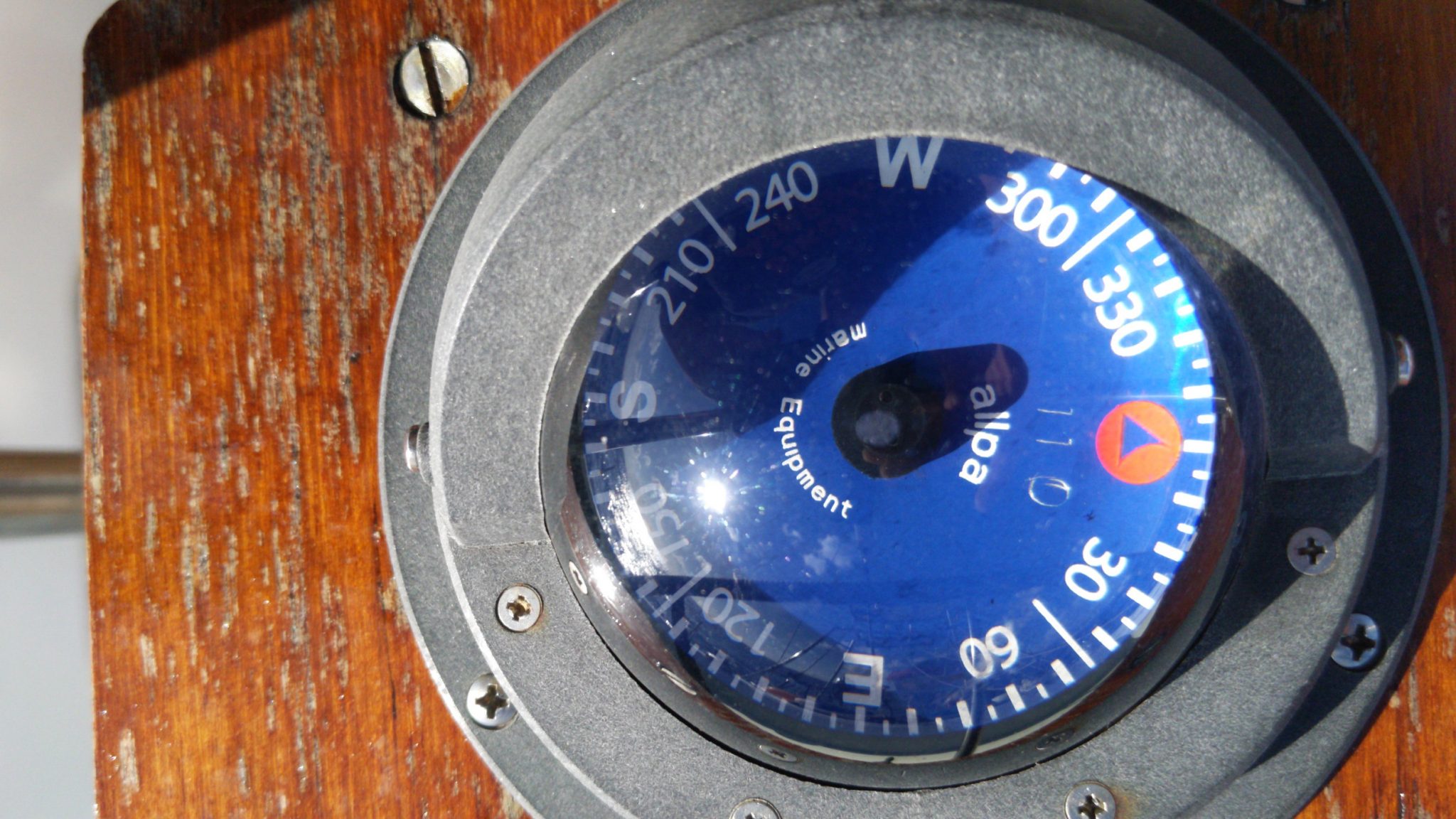 The genoa pulls well, we stop the engine and slowly calm comes into the ship. Only the Watermaker hums a few dozen liters into the tank. That is supposed to be like that. Now we put the wind vane into operation and switch off the electric autopilot.
Crucifix! The wind vane controls an egg course like we have never seen before. But why? We have modified the wind vane a little bit according to Peter Förthmann's instructions and the course should now be much more stable. But it is not. Jens thinks we swapped the two steering lines when converting. So control electrically again and replace the control lines again.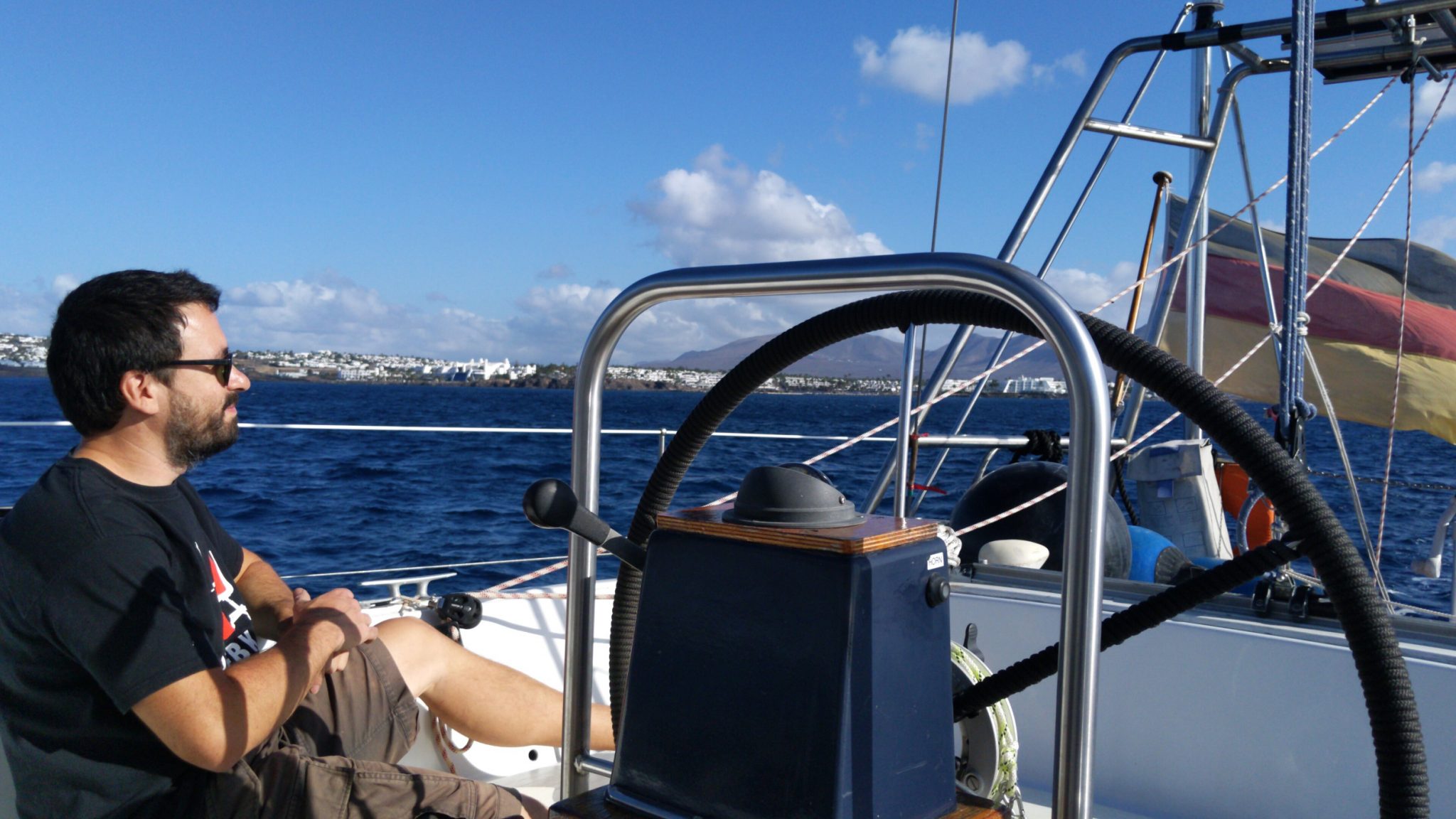 Now the wind pilot steers us even more erratically. Instead of turning counter rudder, he turns the rudder in the wrong direction when we change course. This is crap. We try to pull the lines, they were correct before. So drive again electrically and back the whole thing.
The wind pilot does not steer better. I go back and see what's going on. Yes, there is something going on. Really going. I tightened almost all screws in Rubicon, but I forgot a screw on the underside of the wind pilot. We run the risk of losing our pendulum rudder. Crap, damn it. So drive again electrically, somehow get the pendulum rudder out of the water and screw it down.
Now the wind pilot steers again, but he still doesn't steer better. Jens notices that we cannot turn the wind vane into the wind at any angle. I notice that another screw is loose at the top of the wind vane. How many screws does the damn thing have ...? So go electric again, tighten this screw and it's good. Or?
Now the wind pilot is back in the water. Now Sissi is driving straight ahead. What can shake off will shake off. What can go will go. Sometimes I hate sailing. Now I write this blog post quickly, then I lie down on the couch for an hour or two. Crucifix!