As of today, the last Covid-19 patient is considered recovered. There is not much more to write about it. Aruba is now corona free. From one or two return flights, however, 158 people are still in quarantine.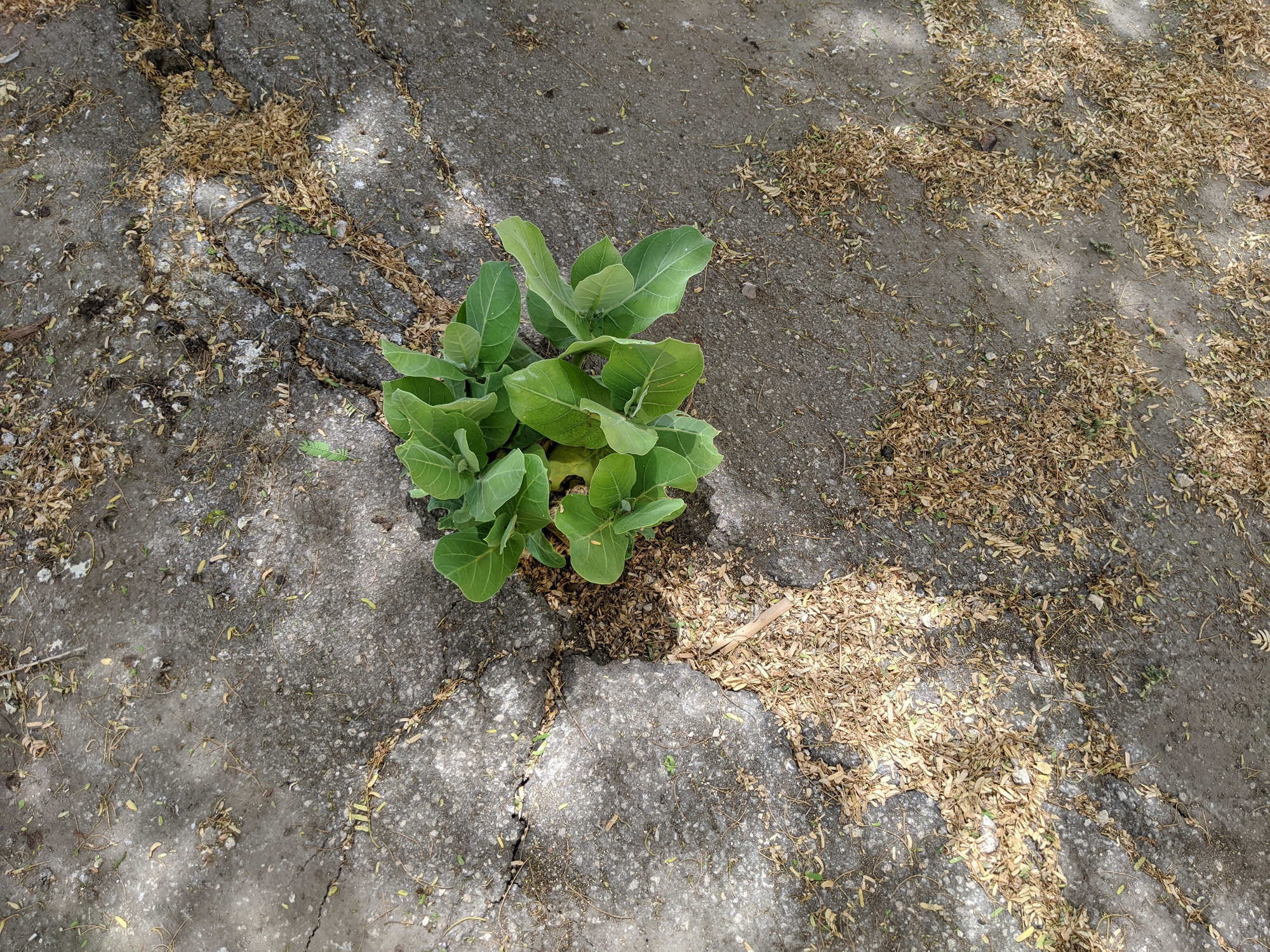 Everywhere life returns to the streets. Now restaurants and hairdressers have opened again. Only the bars and casinos are still closed. The night curfew has been lifted.
I still had a strange day yesterday. Even before midday at noon, the temperature had hit me more than it usually does. When I heard the tram screeching around a tight bend, I noticed that the Passat, which was otherwise always blowing with four to five winds, shone through its absence. I then went over to the tram and took a lap. The airstream gave me some relief.
When I was looking for a new saucepan, I wandered around in a few shops. One of my saucepans is no longer clean since I burned some popcorn in it. The new pot is now much more popcorn-compatible. At least I hope so, the quality is questionable.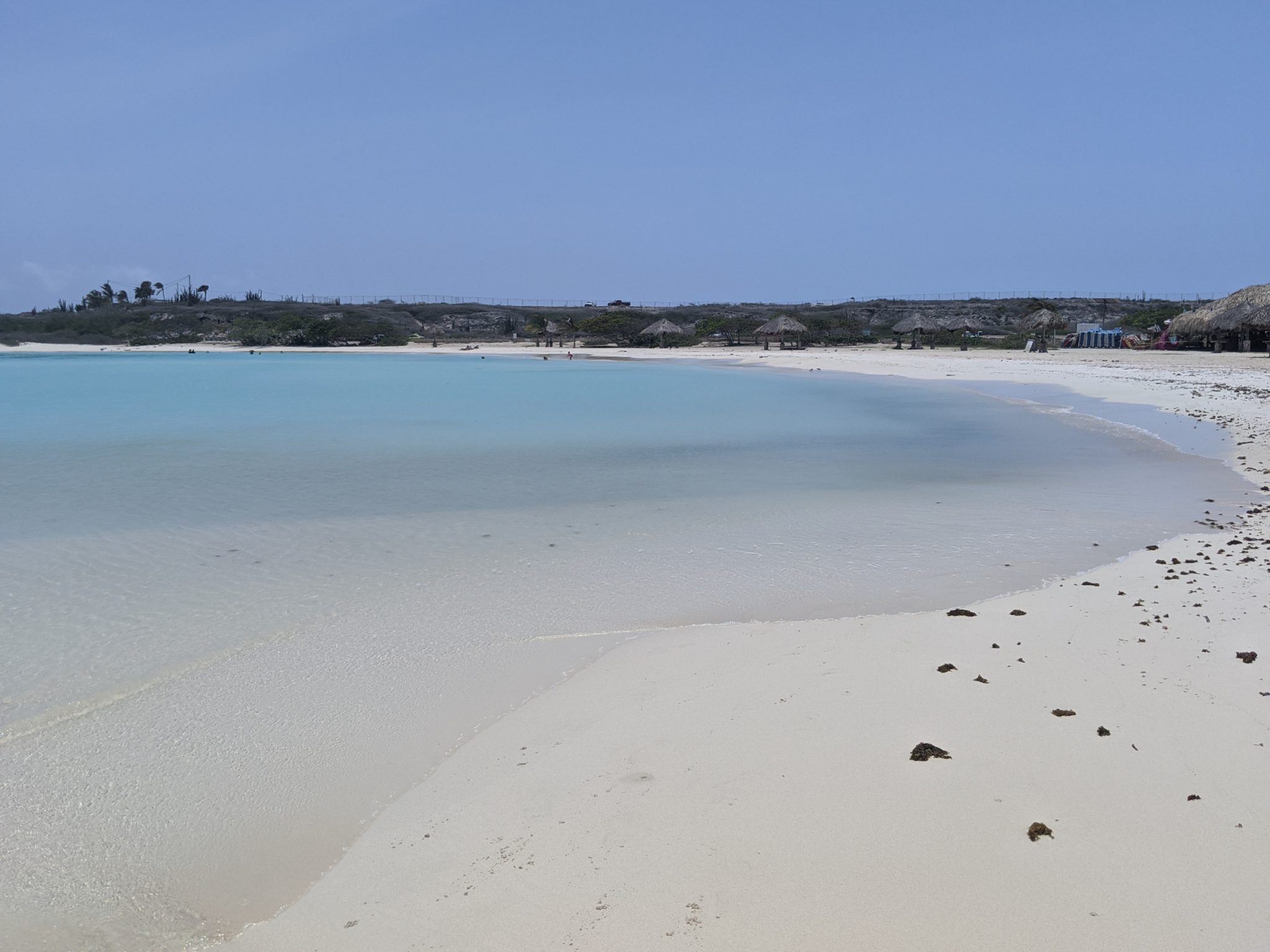 I also had to return the car to its owner yesterday. That's okay, because we've been almost everywhere now by car. Only the previously closed Arikok National Park has yet to be tackled. Edward, with whom I have an appointment tomorrow, will help me with this.
I have already written about California Beach, which is located on the northern tip of Aruba. I already knew Baby Beach from a previous visit with Lel, this time I was even in the water. Afterwards I was a little annoyed about it. It was only after two days that all the sand that I dragged myself on board during the action was removed. I will probably go back into the water anyway, the temperature is very pleasant. The locals like to sit in the water and hold their coffee gossip there.
Of course, we did not miss the opportunity when the restaurants were allowed to open again. The happiest waitress I've ever seen served us a delicious dinner. It's great if you don't have to wash dishes after a good meal.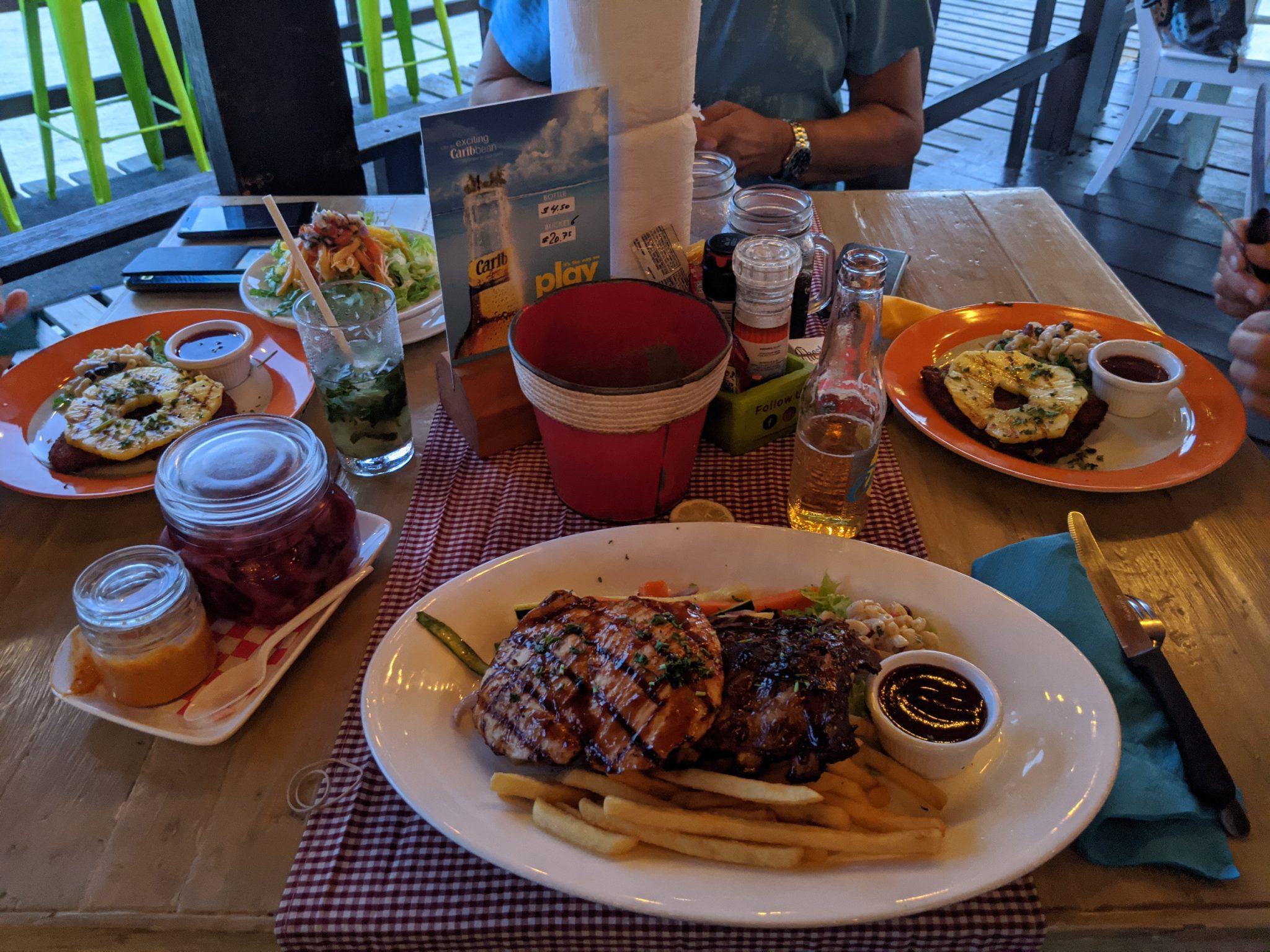 During the course of yesterday I also realized that I was missing the letter. In the past few weeks, I have not really taken care of the blog and have not properly followed the email correspondence with various friends and acquaintances in Germany. It was kind of like vacation. This "vacation" is over, I'm back in the daily grind and it's really fun again.
So I will write more in the next time. After all, there are many more ways to experience something.
Good news came to me from Germany this morning. At least two of the postcards that I threw in the mailbox shortly after our reply in March arrived at their recipients.