On St. Lucia we drove straight to the Rodney Bay Marina. After three weeks on the Atlantic and a week at the anchorage we wanted to have direct access to the land and the shower, to be able to take a walk away from the boat and to loot supermarkets. The marina is also known for its great cat population. Okay, I'm going to announce the cat population: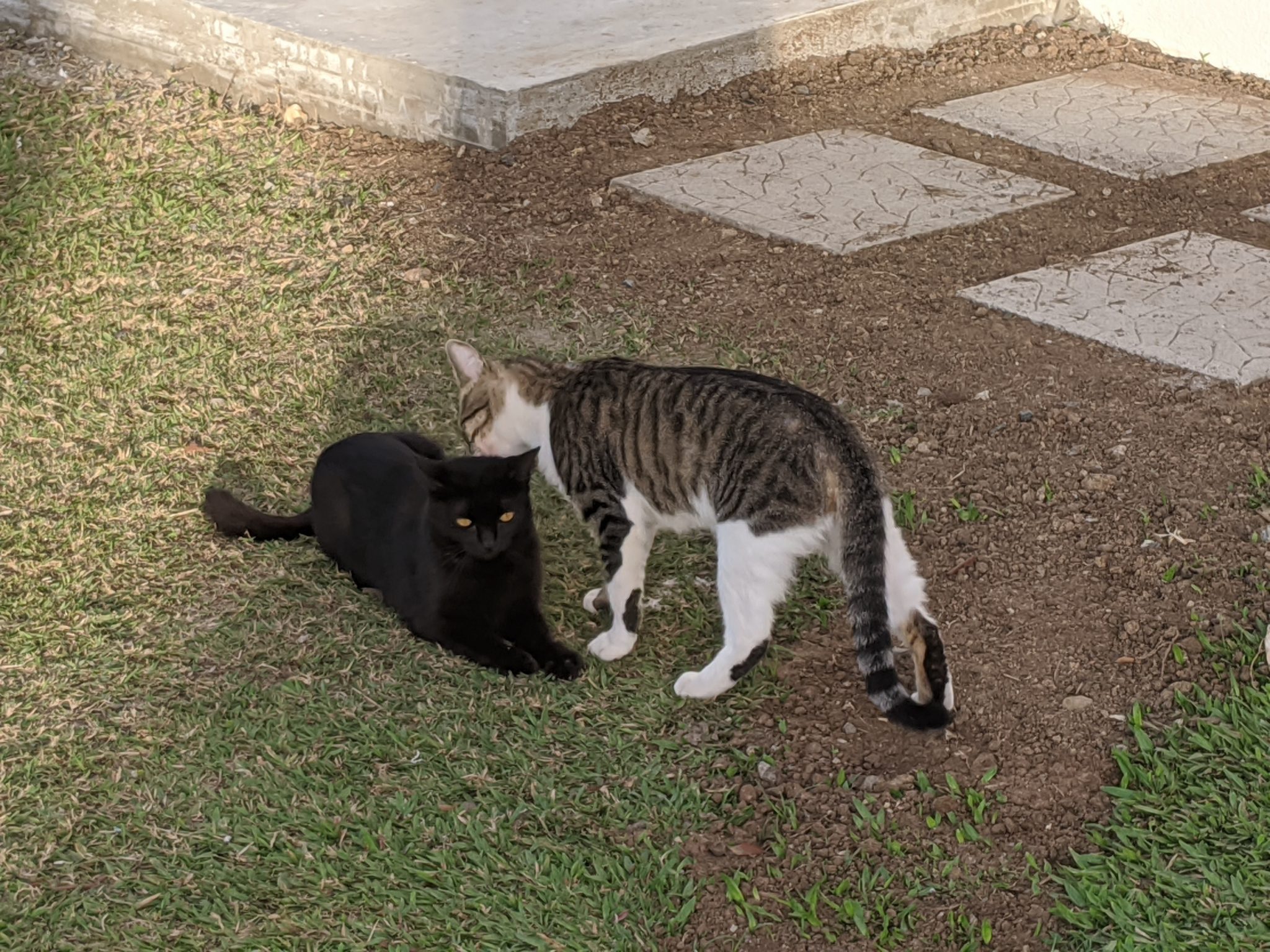 The cats made themselves comfortable here and took over the marina. They lie everywhere in the shade and in the evening they stroll through the marine restaurants. They are all well fed and many are pregnant.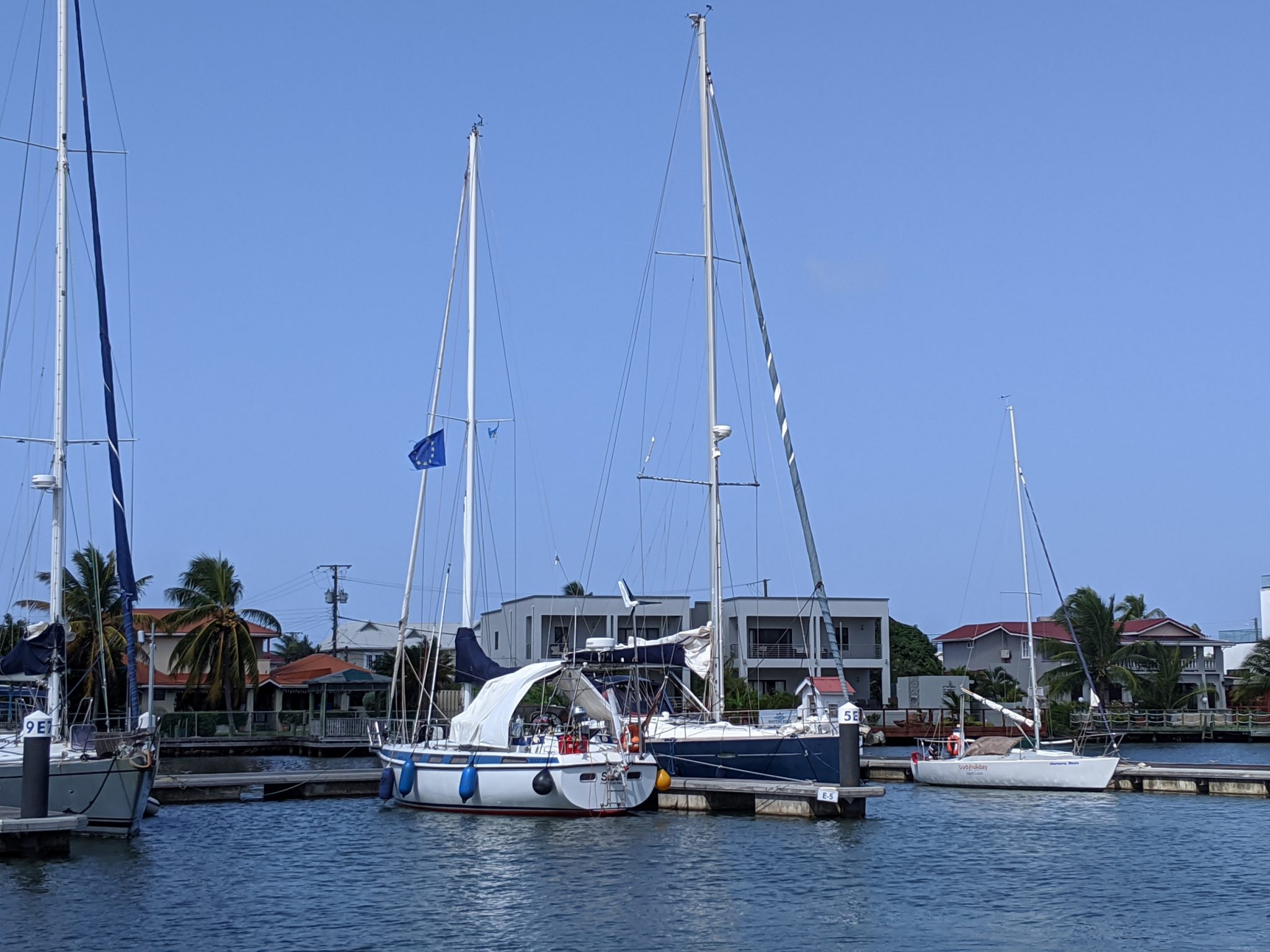 Finally, finger bars that are long enough. In front of the jetty there is also two meters of space, in the back there are more 10 meters. These finger bars are long enough. And the box is wide enough. Sissi is almost lost in the box with her 3.75 m tallien width.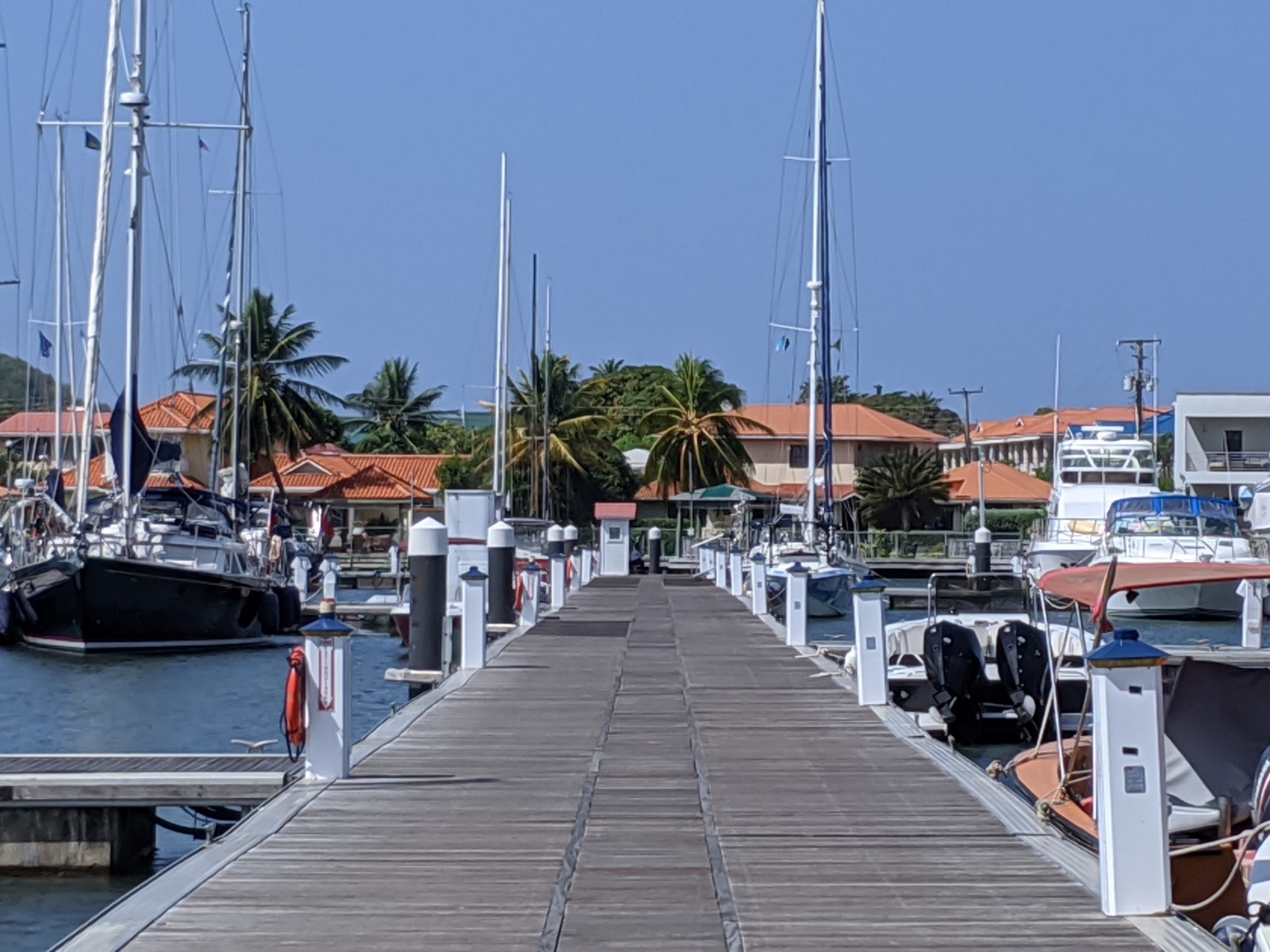 The dock in the marina is also wide enough. Equipment and luggage are transported here with electric golf carts. Even the staggering sailor runs no risk of falling into the water after weeks on the Atlantic.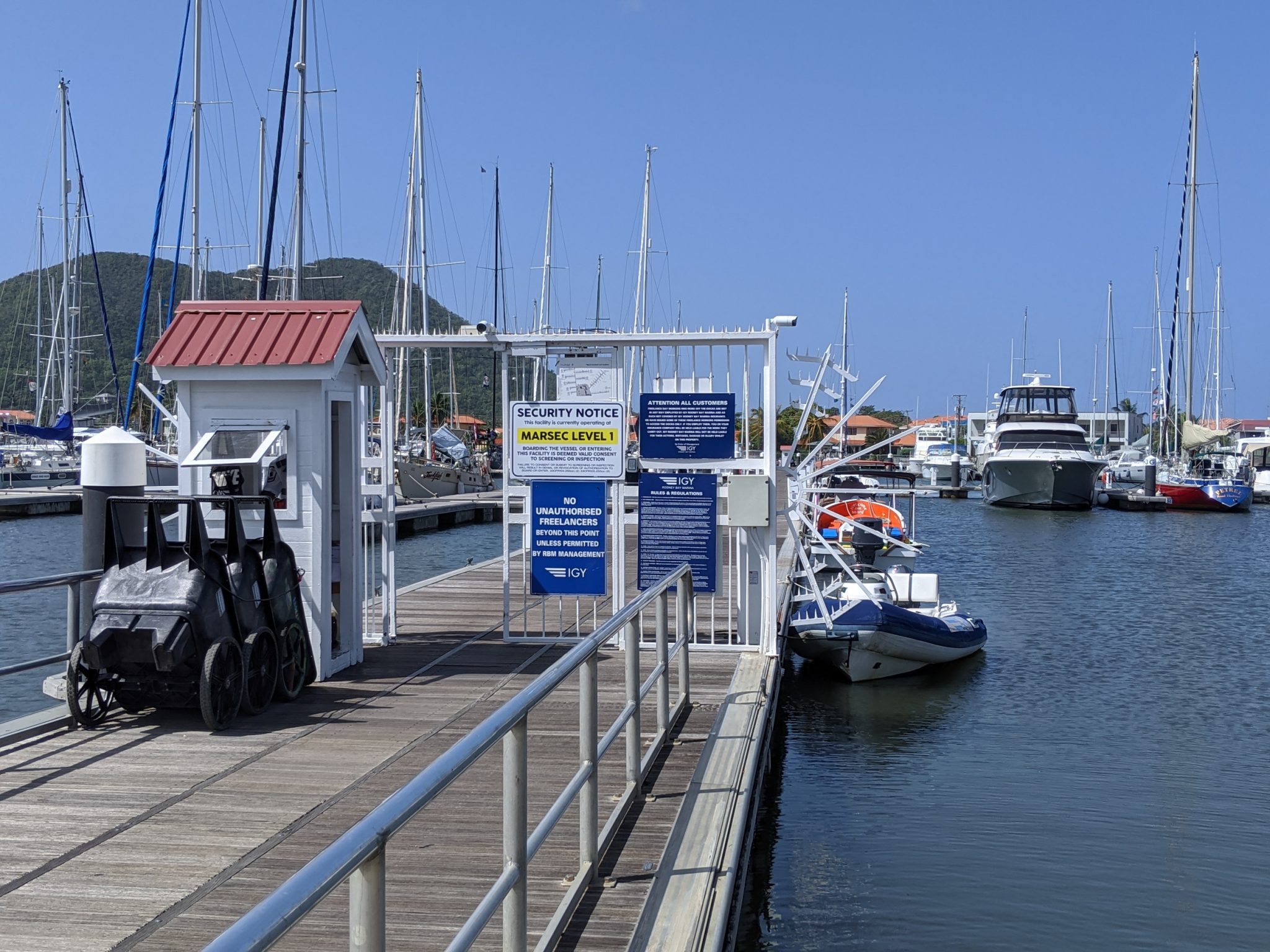 The entrance gate is manned around the clock by security personnel. The traders and craftsmen who pass through this gate are known to the maritime management and are allowed to do so. Everyone else must stay outside.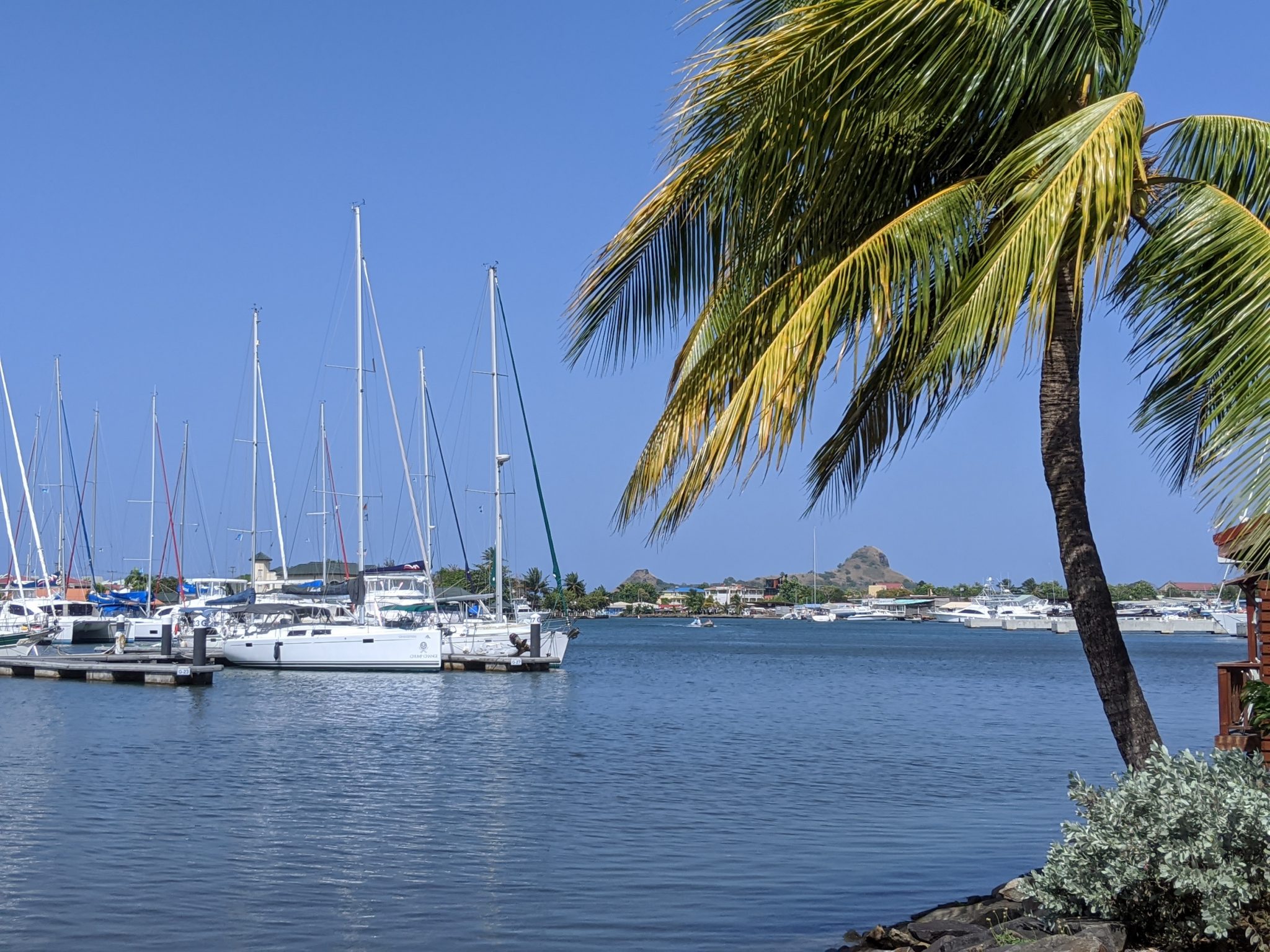 Of course, a marina looks like any other. This one is huge. The showers are great, the hot water tap has the same temperature as the cold water. The temperature that you need to refresh yourself comes here. There is a Chandley, laundry service, supermarket and various restaurants. We pay € 43 per day. We are still waiting for the sail maker to fix our sail.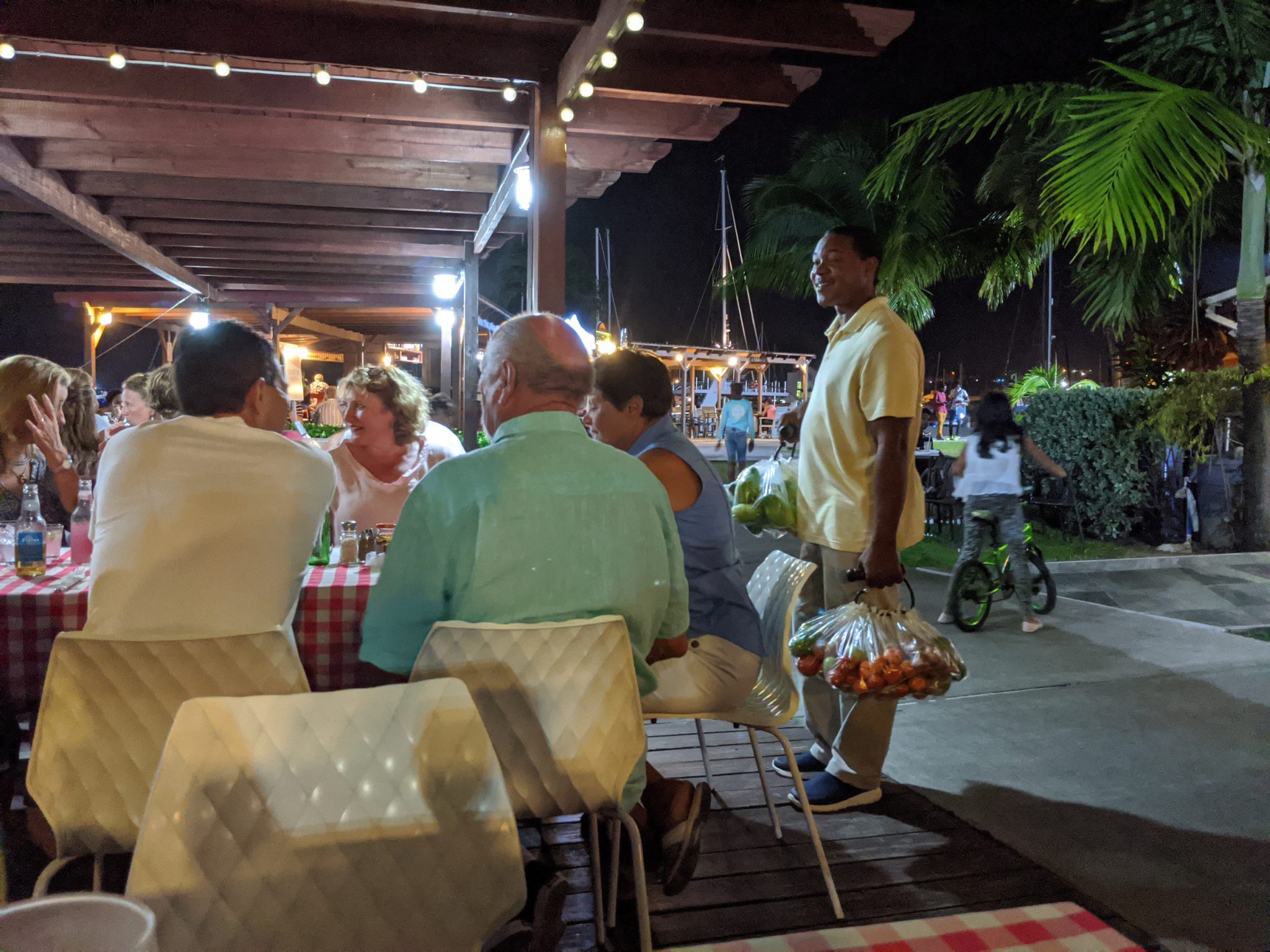 The fruit seller sometimes doesn't know when to stop selling. When I eat in the marine restaurant, I don't want to buy fruit. But this fruit seller is very nice and friendly, even if you don't buy anything.
The other fruit seller always brings the fruit with his boat. It is fun and encourages people to take pictures of it. He should rather fire his PR manager because he insulted us when we photographed him.