Hello, I would like to introduce myself. I am Sissi (formerly Hertha). Here I lie in the Lemmer canal. At that time my new name was already certain, it just wasn't attached to my side wall. I am a Maxi 120 and I first touched the water in 1978. My first owner ordered me with sloop rigging, so I miss the second mast.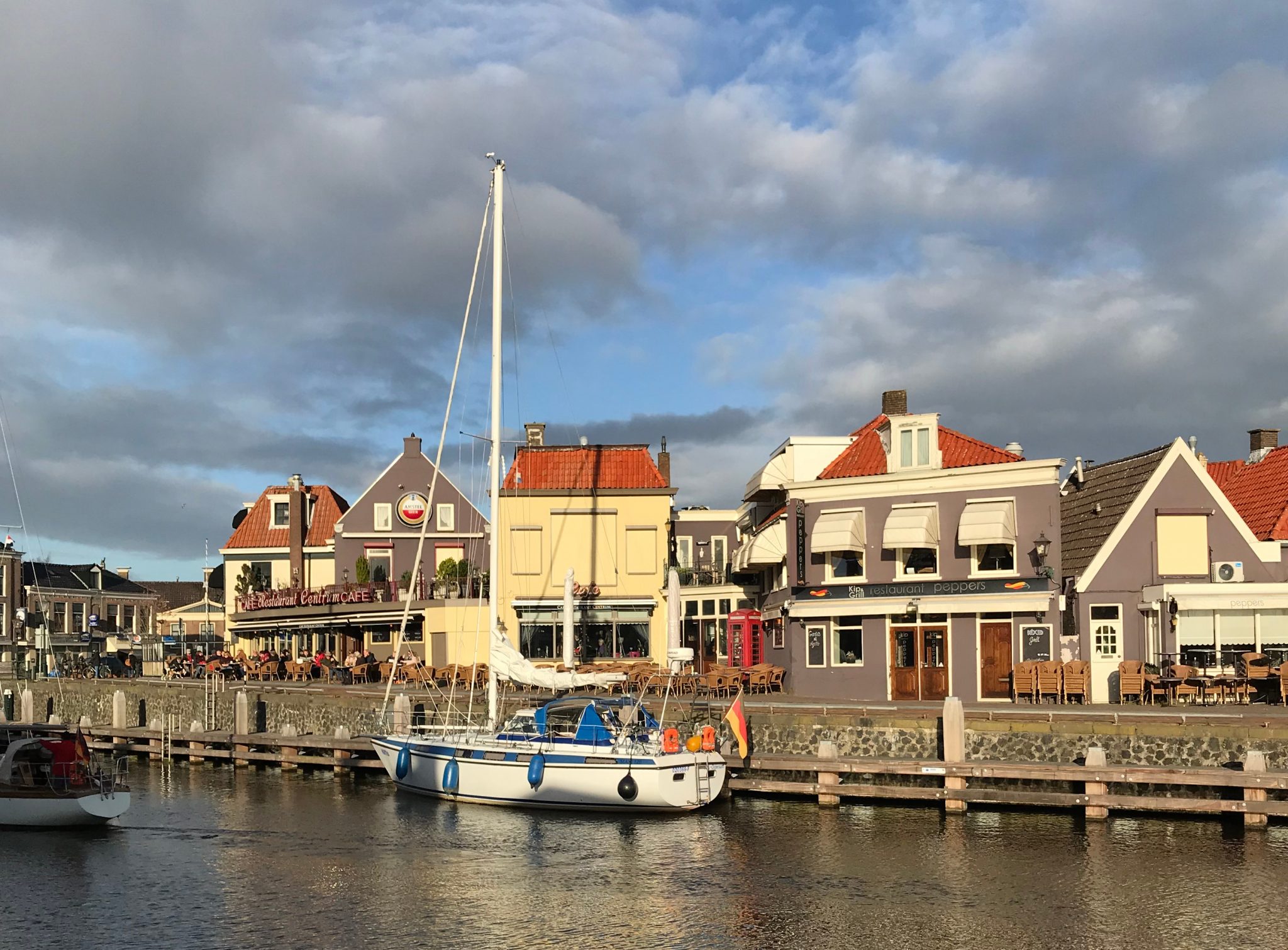 I am 12 meters long and 12 tons heavy, have a fairly long keel and the cockpit is in the middle. When I'm not sailing, a Mercedes Benz five-cylinder diesel engine drives me (OM 602).
Inside, it looks like me in many sailing boats my age. It is no longer brand new, but is still in good shape. My previous owners invested a lot of time in my care. That's why I still look very good.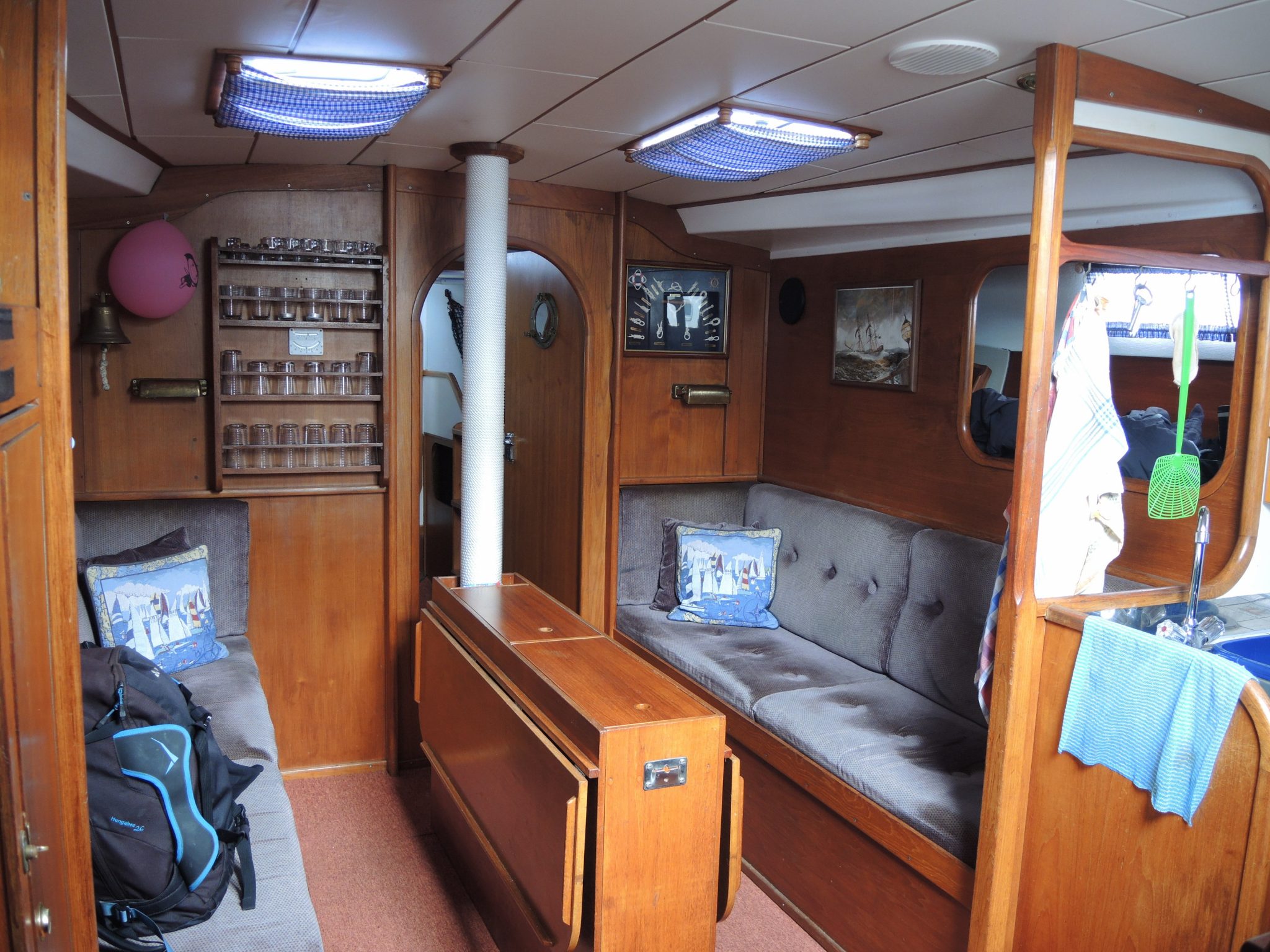 Inside the salon table there is plenty of space for cookies, drinks and what you always stuff in your mouth. Two guests can sleep in the front and my owners Jörg and Jens sleep in the back. If a lot of people want to sleep on me, up to four people can still lie in the salon - thanks to two dog beds.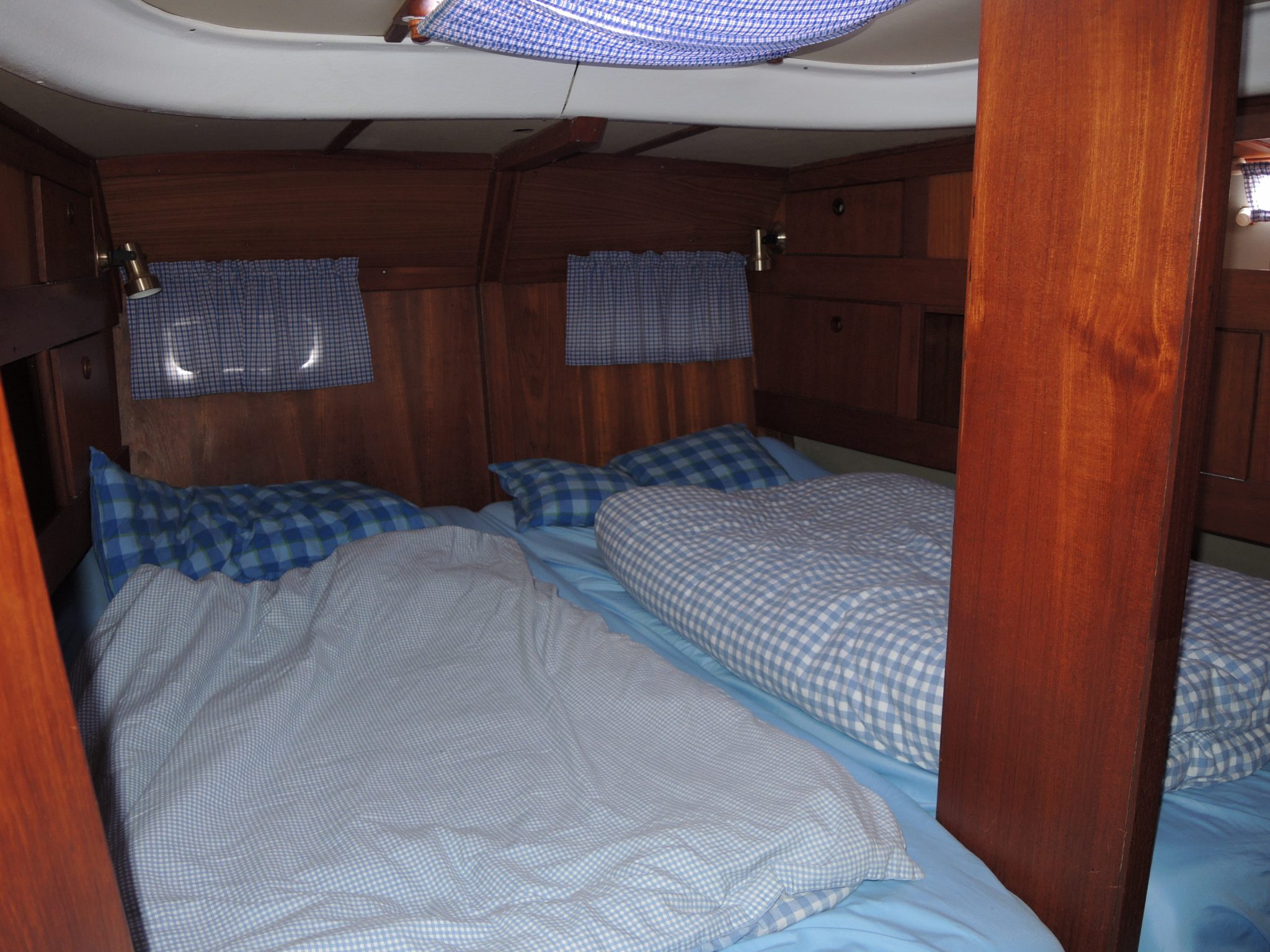 The owner's berth is behind the cockpit. My owners have now separated the two bunks from each other with a soundproof wall, a retro design, so to speak, because originally there were two small bunks here.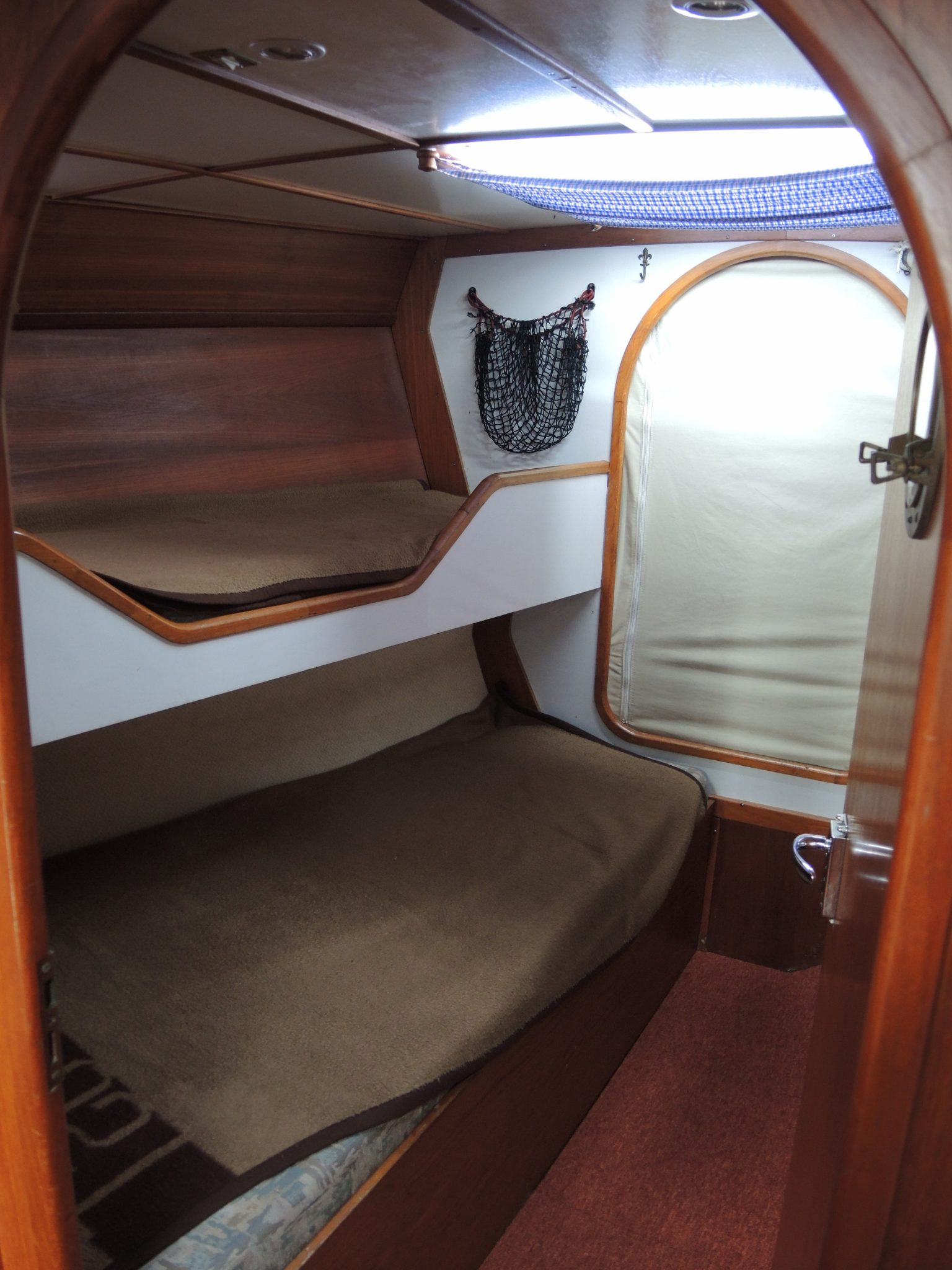 The bow berth is also reasonably spacious and, like almost the entire ship, offers headroom for people who are less than two meters tall. Until Jörg bought the ship, no guests have ever slept here. That is why the mattresses are still brand new and rock hard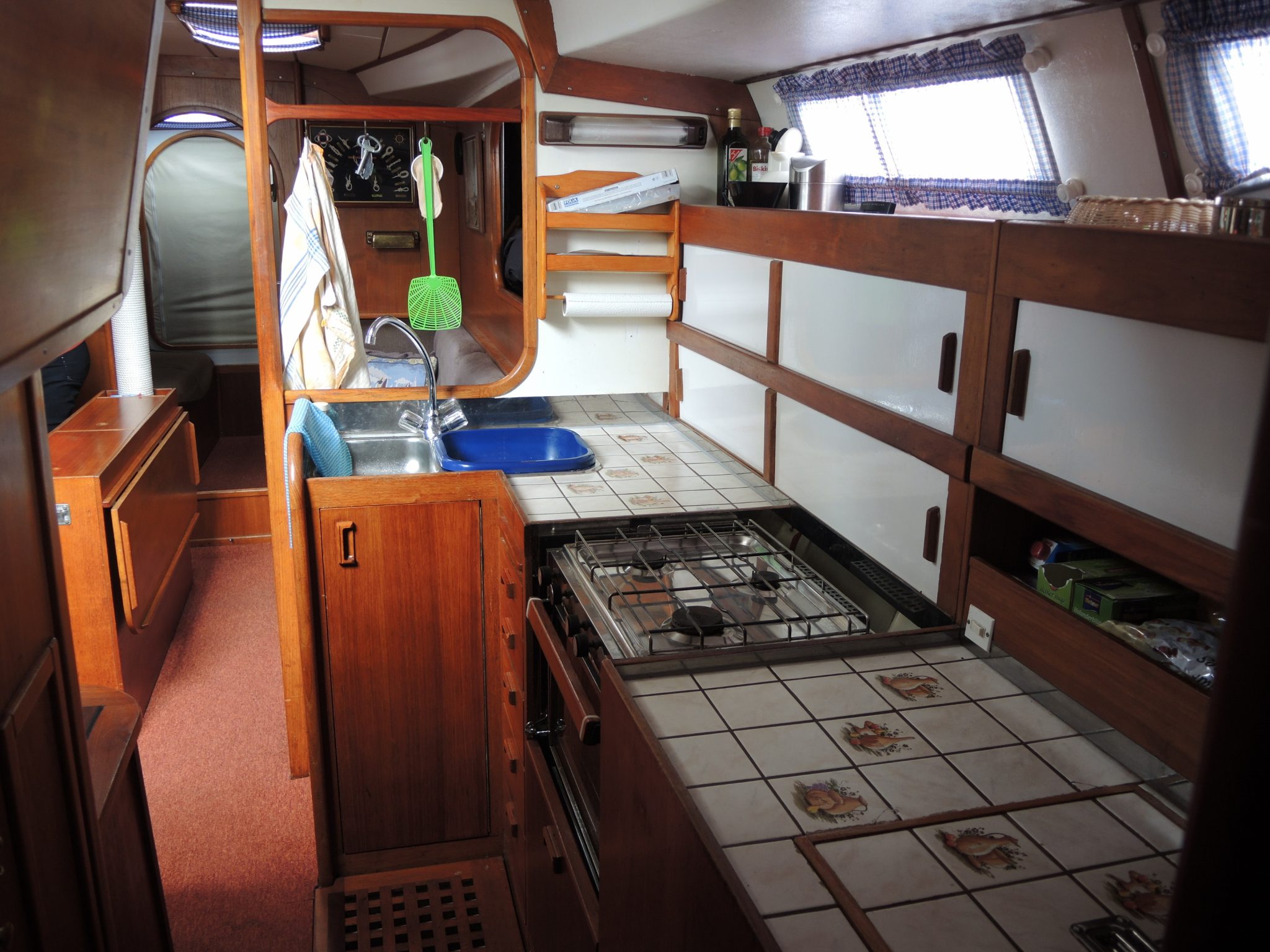 Delicious dishes are prepared in the galley, the galley. The old gas cooker has now been replaced by a new cooker. There will be contributions on this as on the other internals in the future. My owner has decided to write about how the individual devices work.
Finally, we take a look at the bathroom. The toilet particularly stands out. Not only because of the design of the toilet seat, but above all because of its size! It is as big as we are used to at home. No miniature yacht toilet. A real plus!