In the night from Tuesday to Wednesday, we moor at the customs pier in Barcadera at exactly 11:30 p.m. In the afternoon I exchanged emails with Barbara's family doctor, who gave me a preparation that we can use to rebuild it. Soraida was so nice and got it in the afternoon at the pharmacy and given it to the security service in Barcadera. We drive to the jetty and the first line is not really tight when the security guard arrives with the medicine package and hands it over to me. Thank you Soraida!
The following morning I go to the immigration office, where I am chased out again and on board, because we still have to wait for the Covid test before we can clear in. We're coming from Aruba and we're going to Aruba and that's why we need the test now. OK. An hour later, a car from a local clinic arrives and the lady has two tests in her luggage. That makes 125 US$ per test and 120 US$ for the journey to the port. Jens and I can be tested, Barbara is not planned. Another hour later the lady comes back, Barbara is being tested and I can finally clear in, as I am no longer contagious after the test. We only have to pay the travel costs once. Then we drive to the Renaissance Marina and relax for the rest of the day.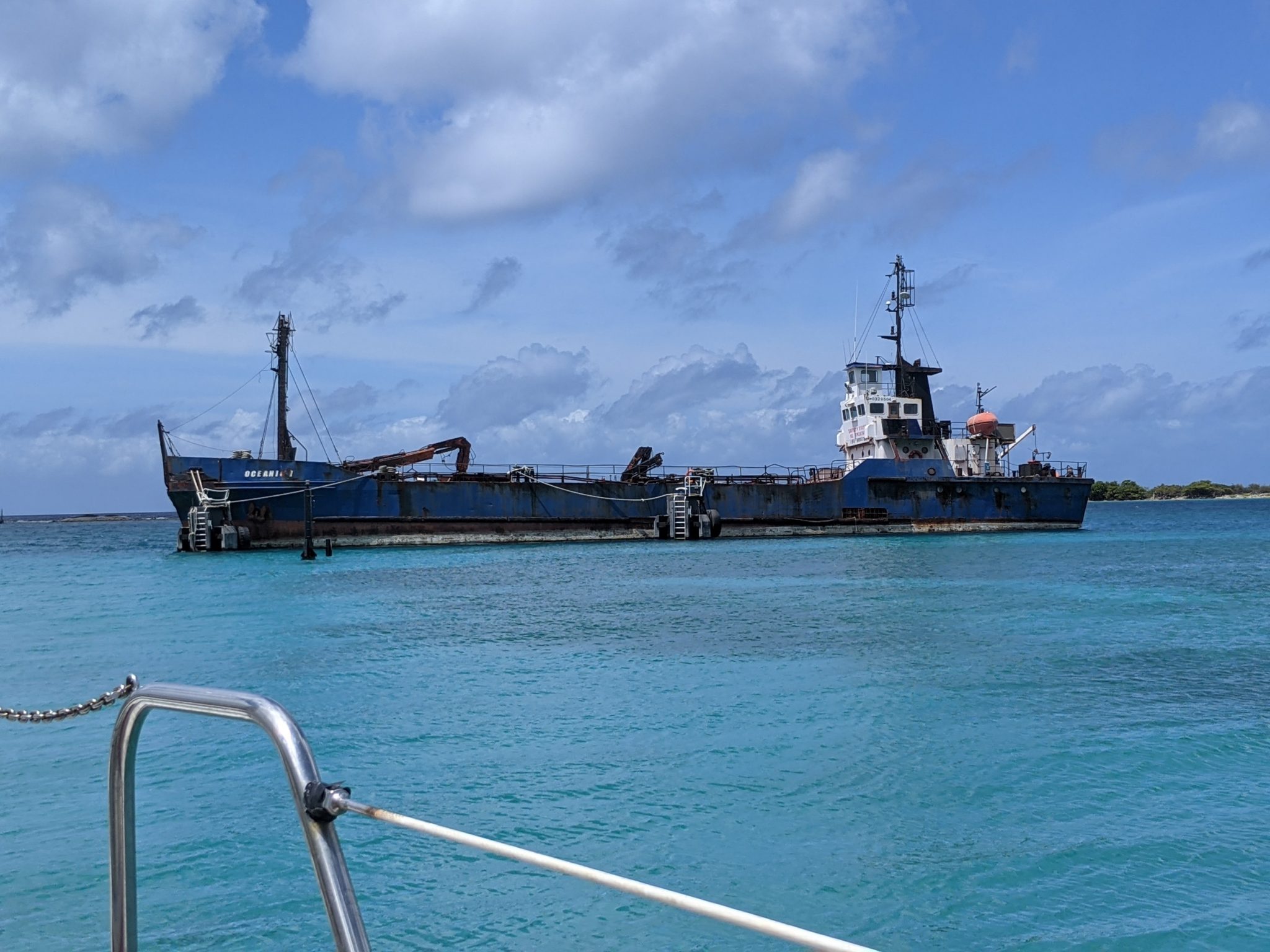 Barbara keeps getting her electrolytes. In the evening we can even take a short walk to our local pub and play a round of music bingo. I ask Soraida if she's up for music bingo, but she's too tired. She has been worried about us for the last few days and has not slept well. We didn't win a main prize, but Barbara now has a hard grooves t-shirt.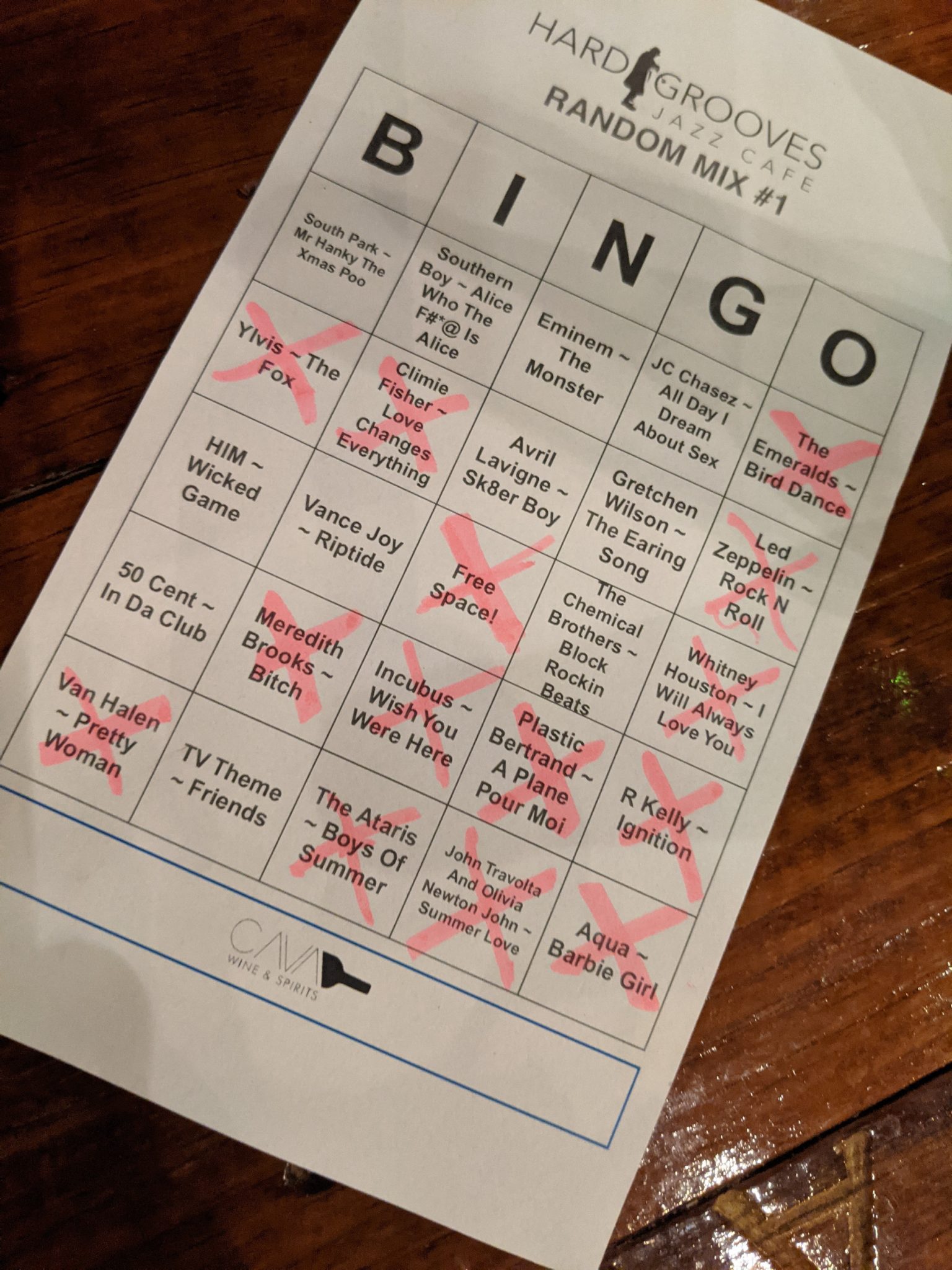 So far so good. After a few days at sea, we need a few days to regenerate. It has always been like this. Later I wonder what actually went so wrong on our trip that we had to turn around.
Our descent was actually under a good star. The weather forecast promised only 3-4 Beaufort and moderate waves. That's how it happened. Not even Jens got seasick on the first evening. Even after dinner we were still in good spirits. At midnight I woke Barbara, she was supposed to keep her first midnight watch (under the guidance of Jens and me). For the first time in my life, I saw someone come into the cockpit from below and be overwhelmed by seasickness within five minutes. Usually people get seasick walking down from the cockpit.
I note the time in the logbook. At some point she will go back to bed. I hope for the following morning that she has slept away from the seasickness. This is how Jens always does it and this is how it worked in the other cases of seasickness that I have encountered in my life. Just not with Barbara. She is still among the half-dead the next morning.
We have travel tablets on board that are supposed to help against nausea. We have Elotrans on board, powder for making an electrolyte solution. That is all we have available for the clinical picture. However, the Elotrans acts more like an emetic, it comes back immediately after ingestion. We give Barbara water and try to motivate her to eat and drink. It's difficult, she's in an "I don't care" state. I hope for the following night and for an improvement that does not take place. I am sending Stefan von der Roede Orm an email asking whether he can think of a home remedy and which ports we can call in the Dominican Republic, if any. The answer is the question from the sailing doctors on the Lucky Star why we don't go back to Aruba.
On the third day I make the decision. Barbara's condition has not improved and, in fact, Aruba is the closest port that can be reached, less than 200 miles away, with a comfortable and comfortable tail or half wind. Sissi picks up unexpected speeds. The boat movements change, a hint of improvement in Barbara's condition is visible. We cool the water with which we mix the Elotrans in the refrigerator in order to reduce the disgusting factor of the much too sweet taste. Barbara takes a travel tablet, an hour later we try the first glass of the electrolyte powder. This time it stays inside. Also a second glass. Barbara's condition is improving, but we're running out of Elotrans.
For the first time I pick up the satellite phone and give Dirk, your doctor, a message on the mailbox. After a short time we will be in email contact. I'll get advice on what medication to get in Aruba. When we arrived in Barcadera around midnight the next day, Barbara was sitting cheerfully with us in the cockpit. The worst is over after 65 hours of seasickness.
---
I perceive seasickness primarily as the illness of others. That's why I underestimated the story. In addition, there was a great desire to take advantage of the favorable weather conditions. Otherwise I would have shortened the suffering faster and turned it around much earlier. The fact that a potentially life-threatening situation could arise was not even on my radar screen at first. Before the next start, the on-board pharmacy will be upgraded a little, I will take seasickness much more seriously in the future. It is not a good idea to want to finish a 3,000 mile trip in this situation. Fortunately, we got out of it well.
As a free bonus, Jens and I are no longer expecting 3 to 4 winds in the coming week, but 5 to 6 winds. Yippie!