A few hundred meters from our anchorage in Carlisle Bay are three shipwrecks lying on the bottom at a depth of 3-5 meters. Tourists are carted there on tour boats for snorkeling. The price of such a tour is between $ 60 and $ 90. Jörg Bauer and I grab snorkels and fins, jump into the dinghy and set off on our own. In a closed area we find a buoy to moor and jump into the water. I had never really snorkeled before. We float weightlessly, head down on our belly in the water. The water is pleasantly warm. It's a great feeling.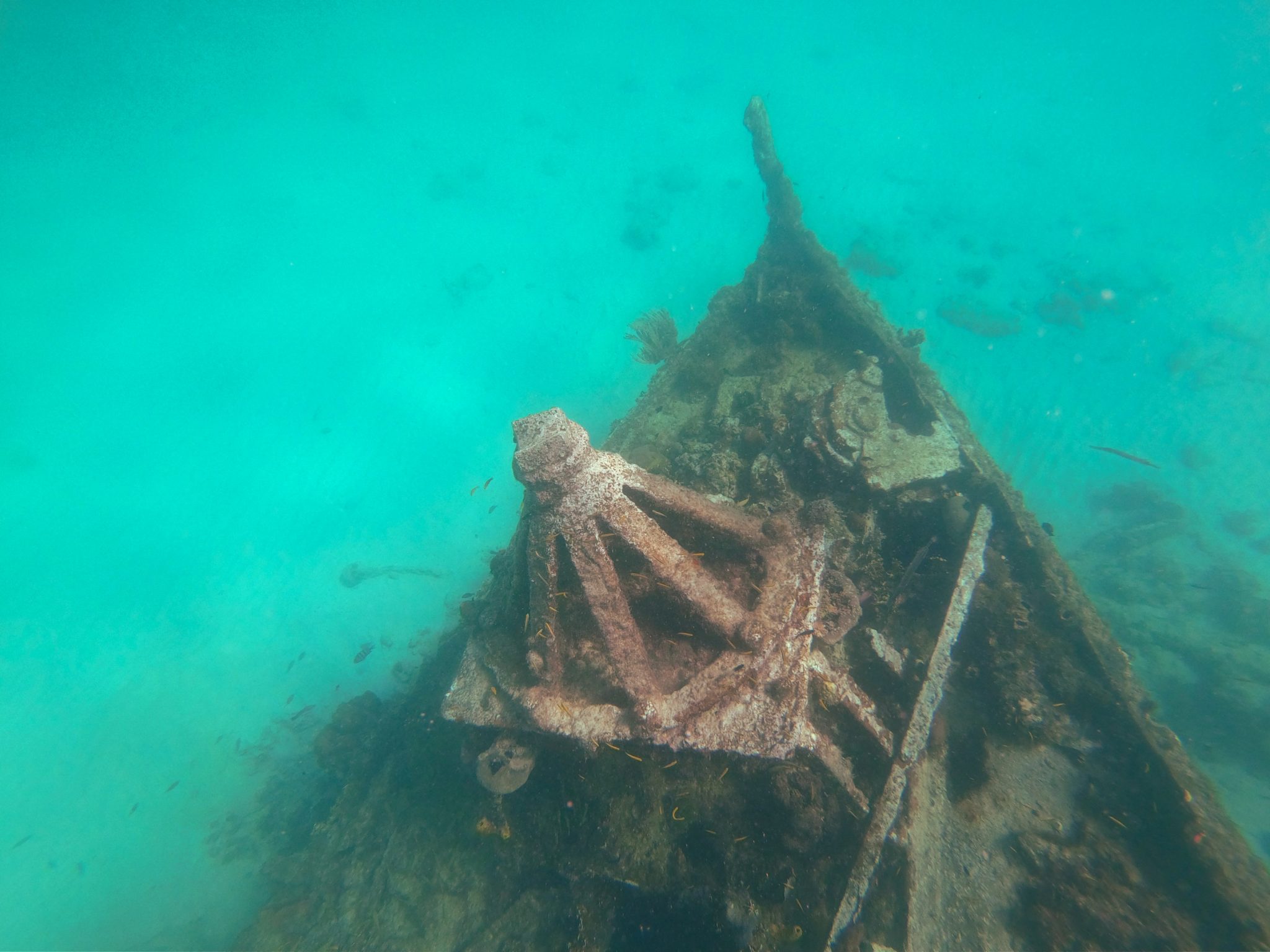 It doesn't take long for us to find the first wreck. As an artificial reef, it is home to hundreds of small, colorful fish that I only know from the aquarium.
The fish come closer curiously and when I turn around, a whole shoal romps around my feet. I'm slowly getting used to breathing through the snorkel. I could hang around here for hours.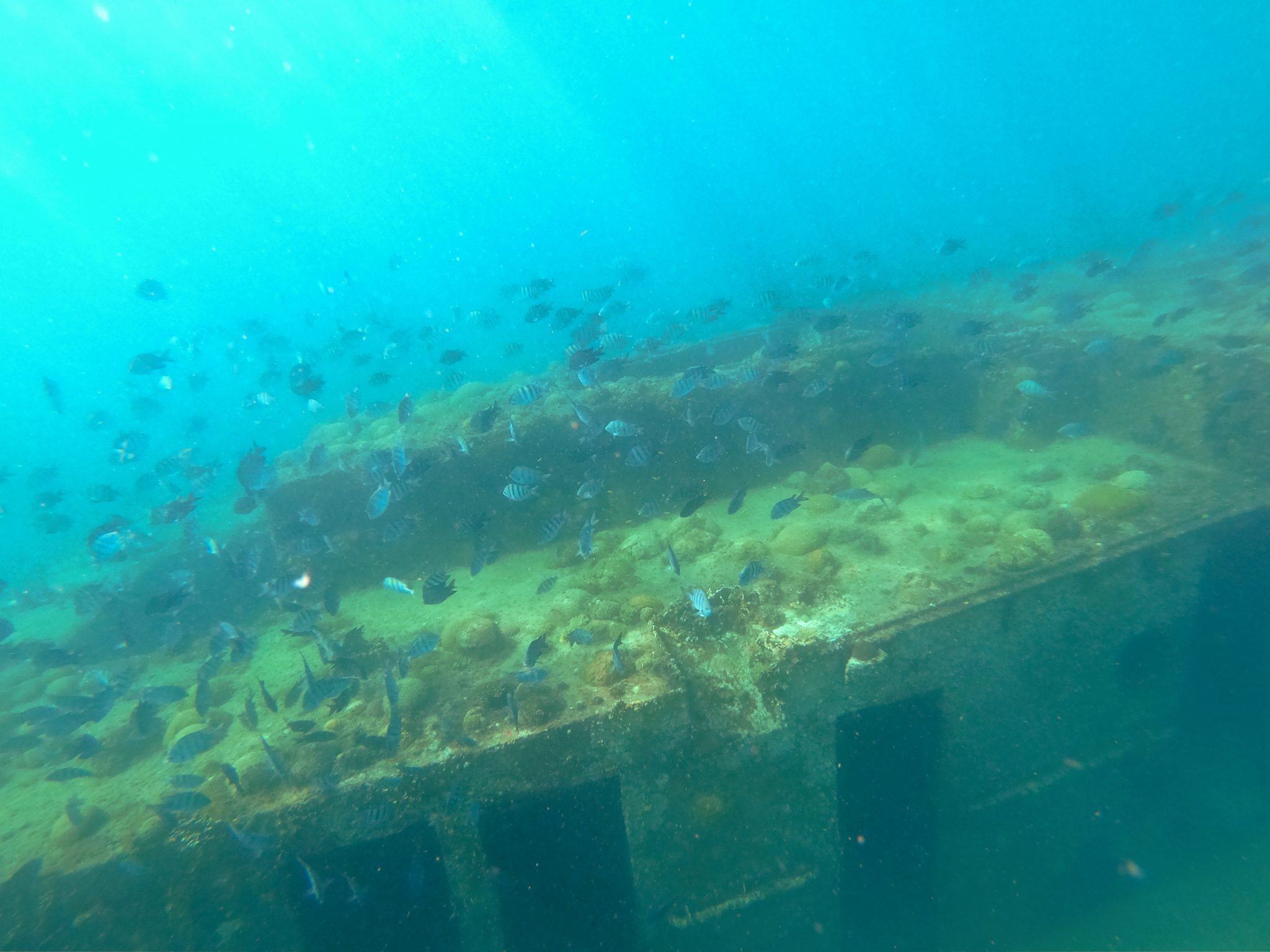 As soon as a large fish approaches, the little ones disappear under the protection of the wreck in a split second.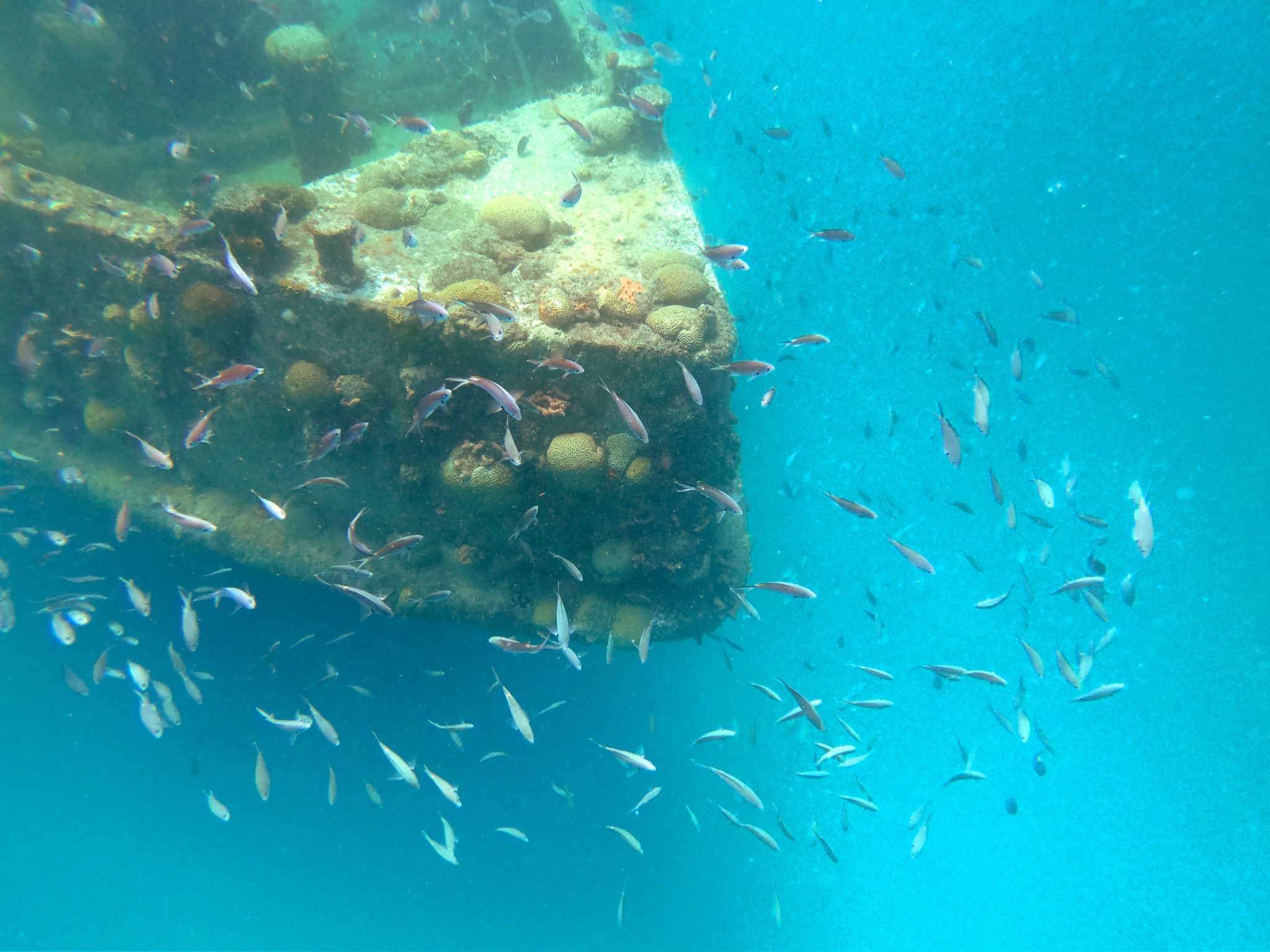 There are supposed to be turtles here, but unfortunately we don't get to see them. Instead, a large marine mammal slowly glides over me.