Today is Friday, the day of German beer. That's why I want to buy a few cans of German beer in the superfood, but apparently they also celebrate this day in Aruba. Wherever there is German beer on the shelf, everything has been swept clean today. This is a pity.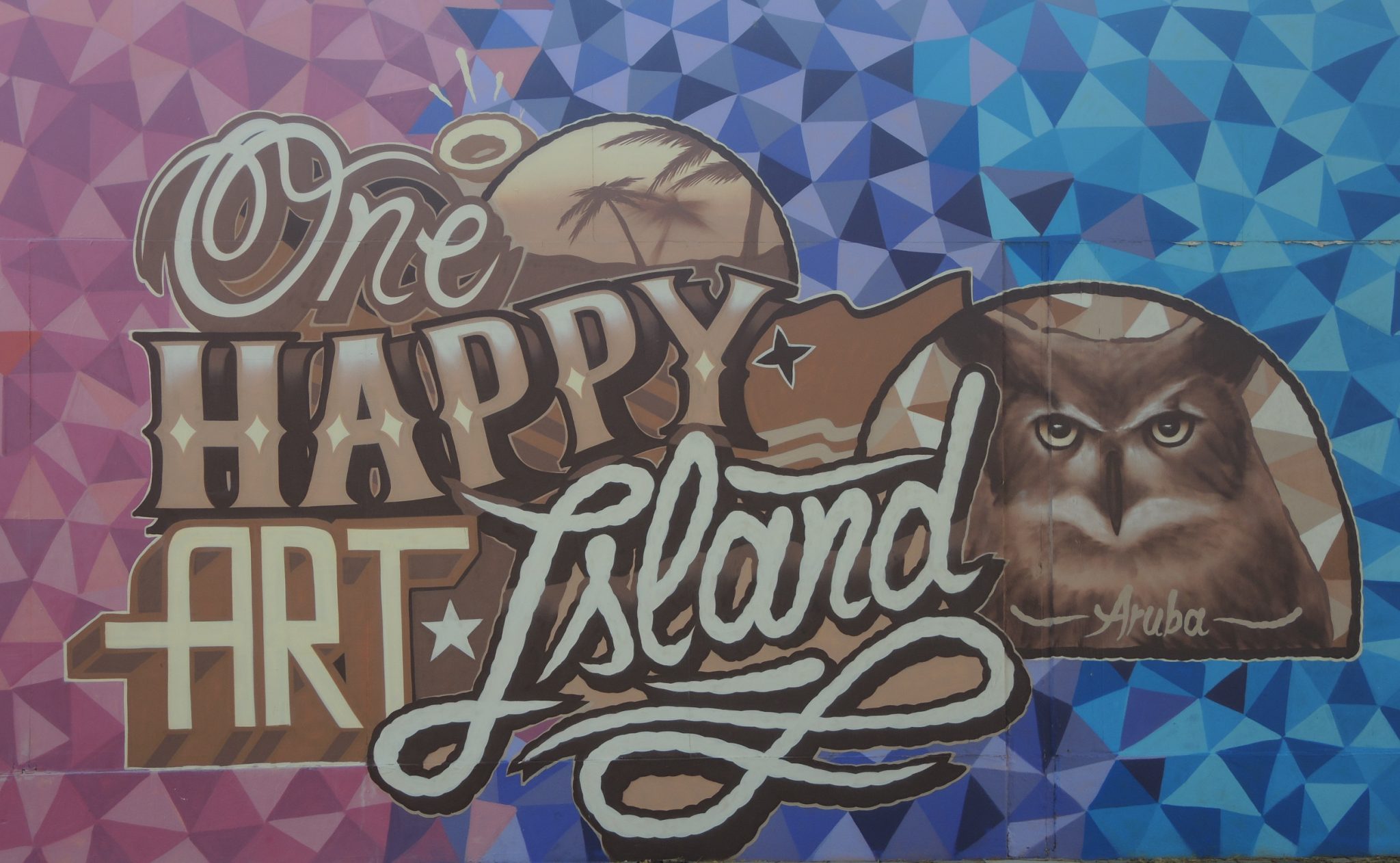 Since Monday we have a new crew member on board, Barbara. Barbara and I have known each other for decades. As a new SKS owner, she doesn't miss the chance to take on the night shift for us and make sure that we get enough sleep on our Atlantic crossing. When she arrived on board on Monday, she fell into a deep sleep after ten minutes. The journey from Frankfurt via Amsterdam to Aruba was exhausting.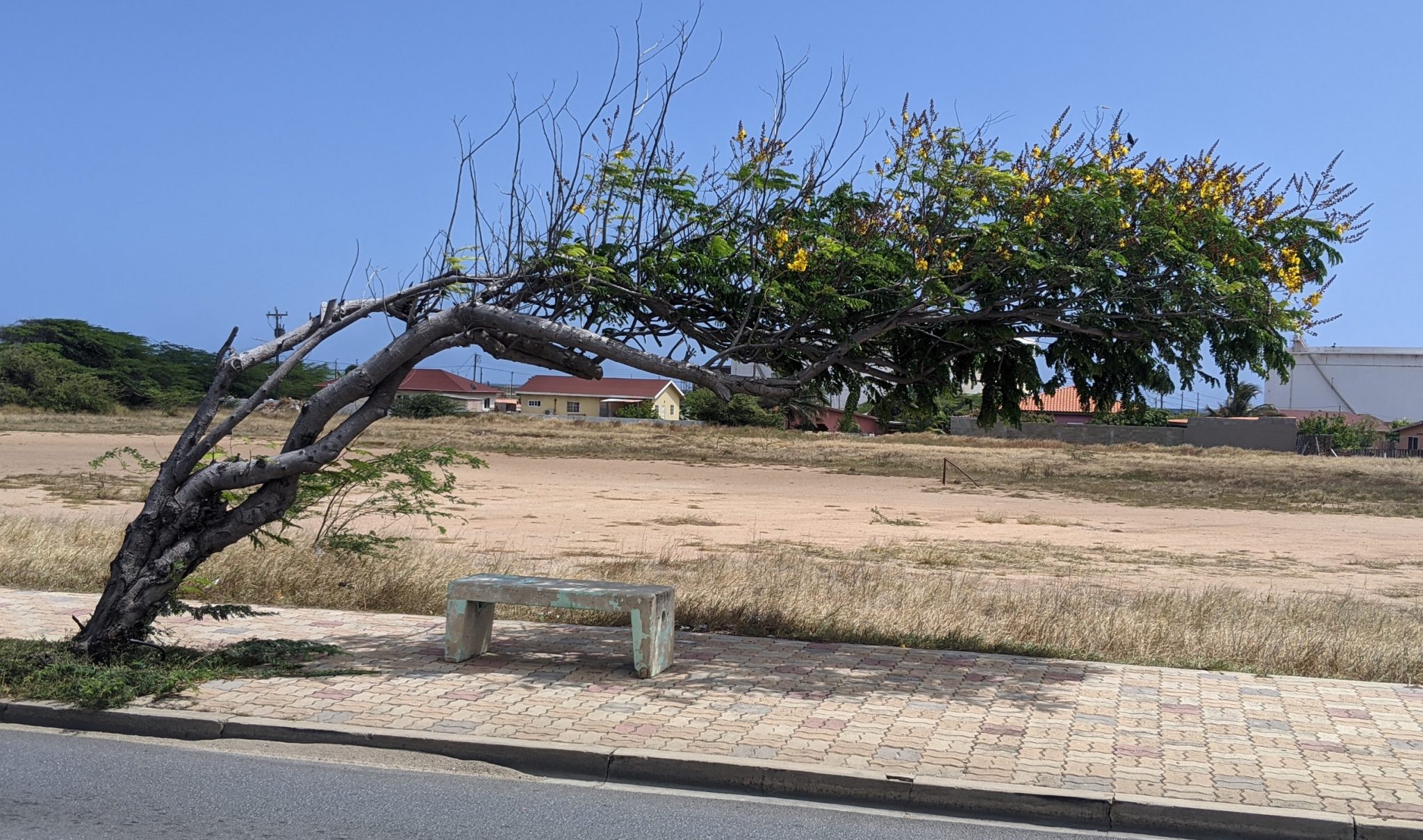 We start the tourist program on Tuesday. We drive all over the island with the rental car that we have for a week. We pass a flowering Divi Divi tree on the road to San Nicolas. You don't see them that often, the flowers look very nice.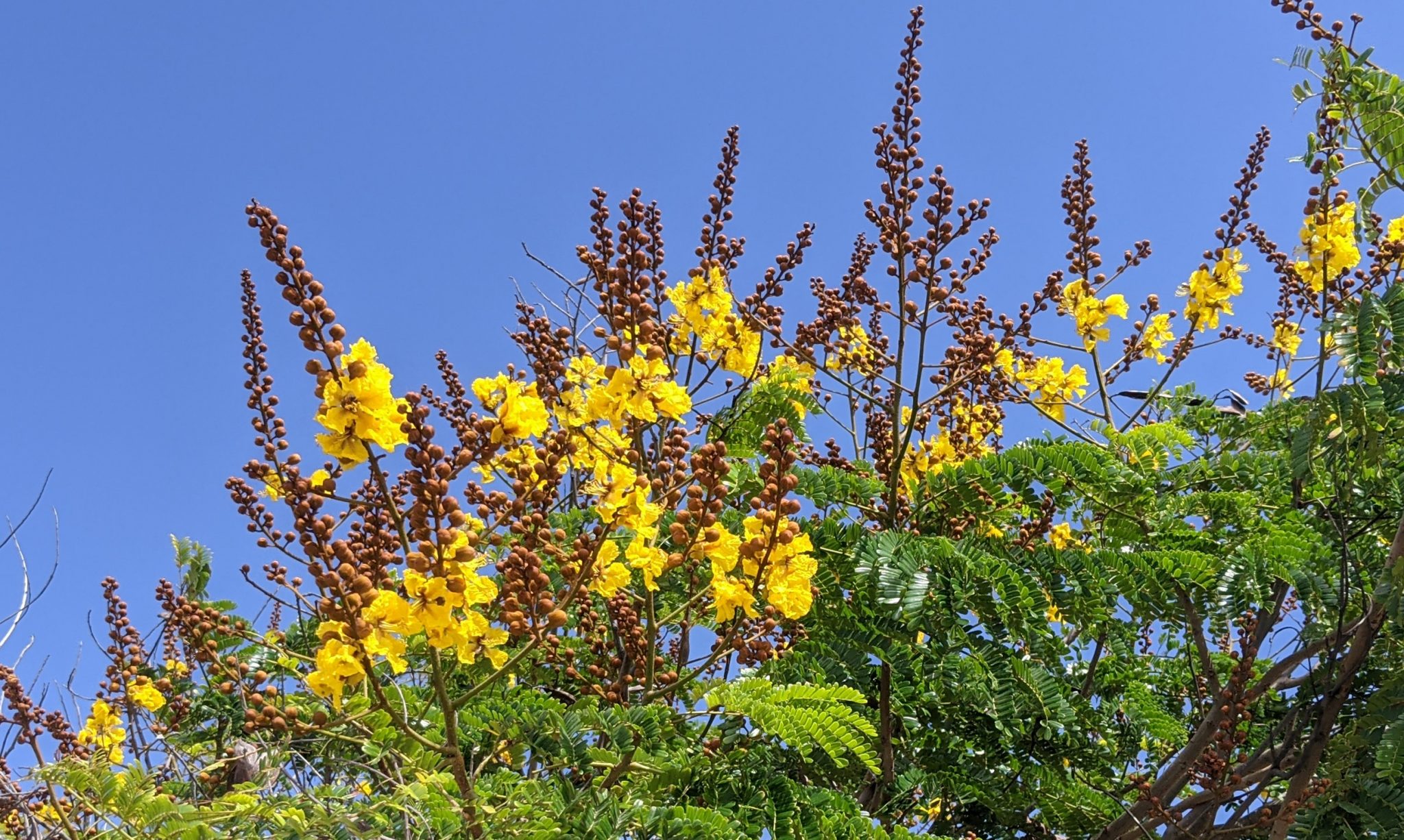 The sightseeing program will continue until Sunday. We tackle two or three items on the program every day. This also gives us the opportunity to repeat one or the other program point if something has gone wrong - for example with the photos. That's a very funny story ...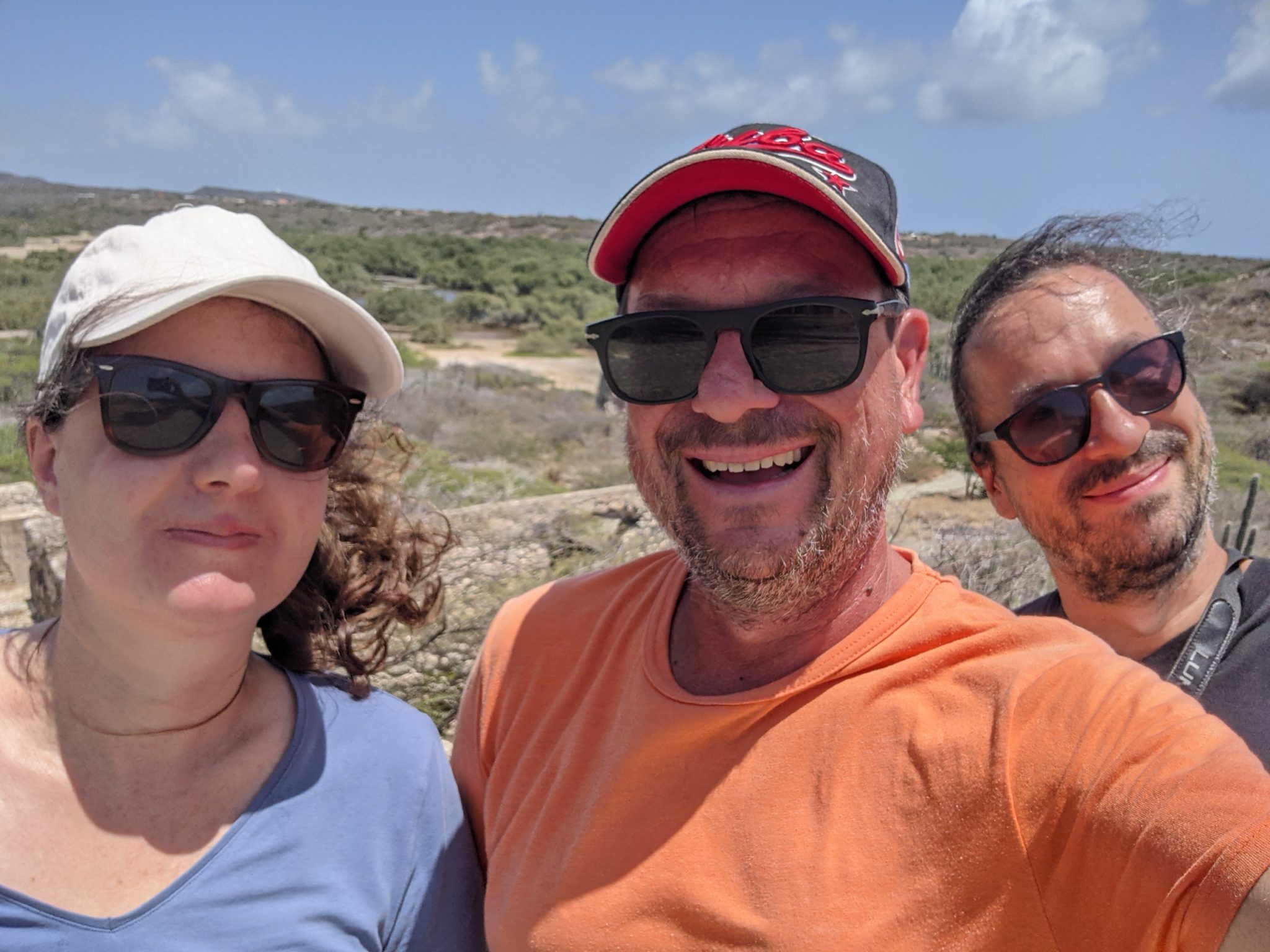 In Germany, many shops are currently closed, including the specialty shops where you can buy a camera. That's why Barbara flew to Aruba only equipped with her phone. We suggested she buy the camera here, after all, there is now a lot of space in her luggage. She had to carry a fair amount of spare parts to Aruba. After a short walk in Oranjestad, Barbara was able to purchase her new camera.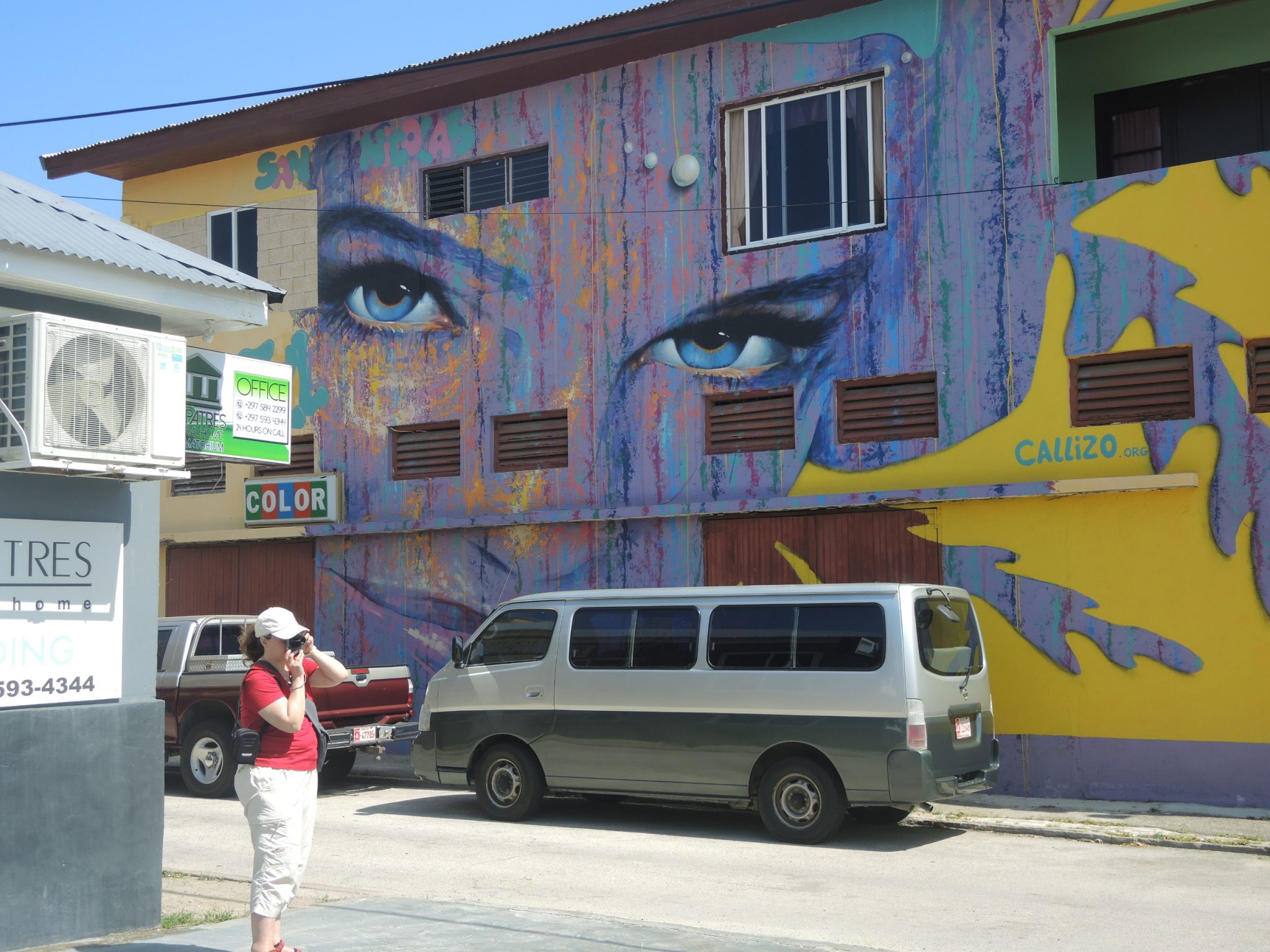 What better way to take your new camera for a test drive than photographing the beautiful pictures that have been painted on the walls of so many houses in San Nicolas. There are different lighting situations, sometimes the viewing angles are not so easy and finally the very mundane operation of the new device.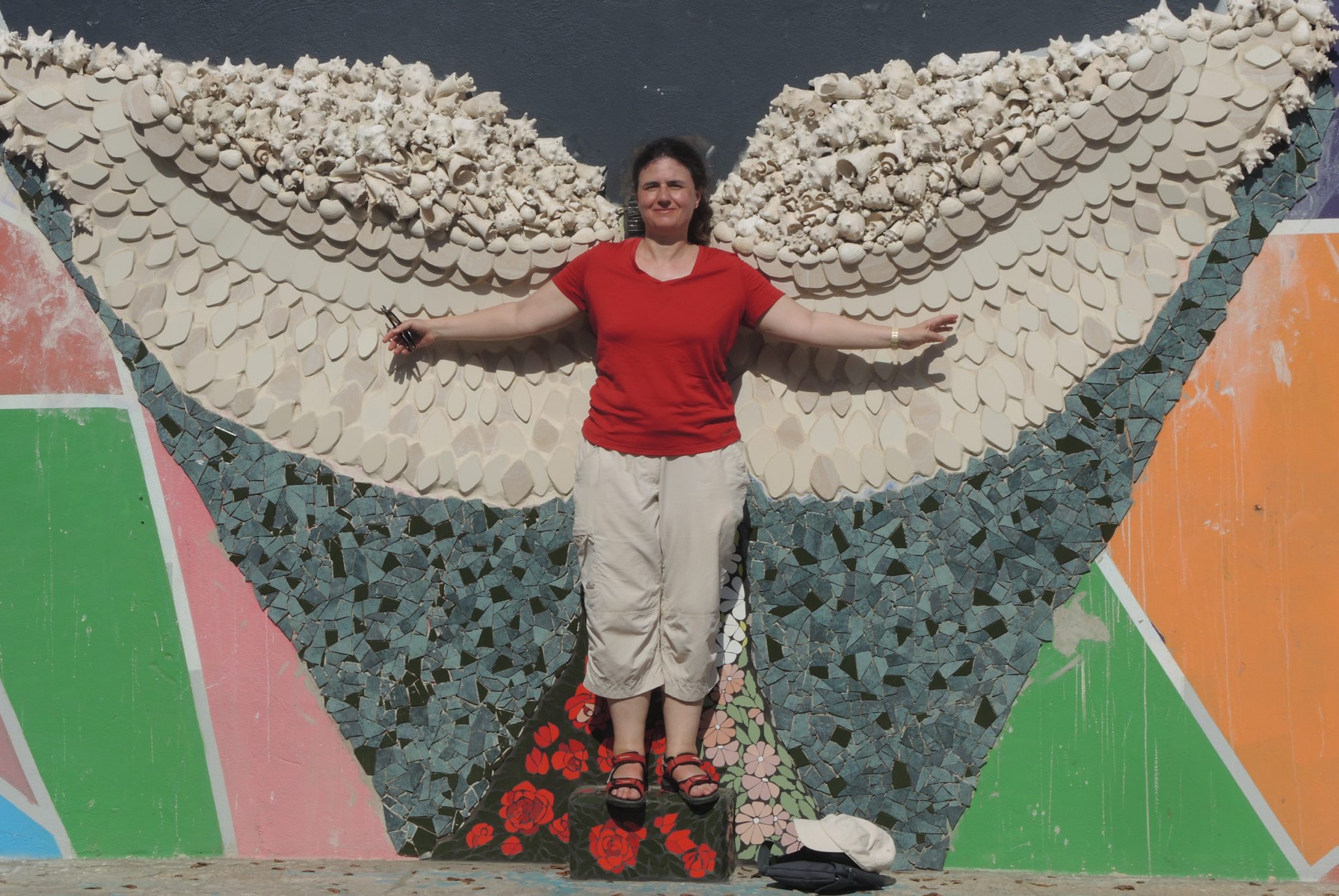 Now I know your new camera very well. Somehow it is possible to activate any camera functions while using the nose and to change important settings for exposure. At some point, Barbara realizes that many of the photos are overexposed. A few minutes later, the camera suddenly shoots a series of images that turn out to be series of exposures. A few minutes later I finally find out how to turn it off again. Funny. My ten-year-old Nikon looks pretty old at times. However, the lens can still keep up.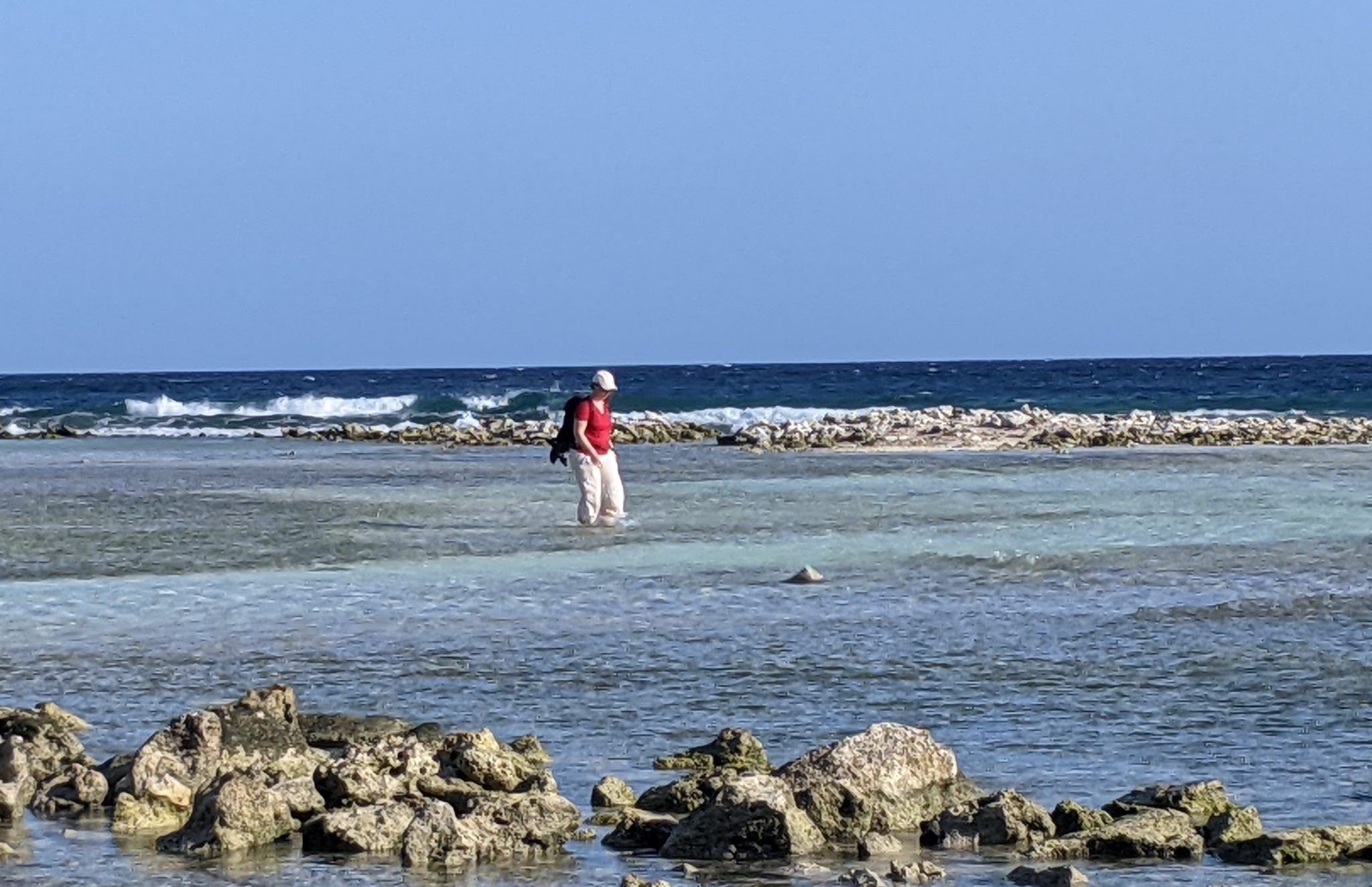 We end the excursion to San Nicolas on the beach of Mangel Halto. This is a very beautiful beach, on which only a few tourists, but all the more locals. Fortunately, the camera stays in the car, because the current in Mangel Halto is so strong that it pulls Barbara's feet away. That ends with very wet clothes. Of course, this moment is not documented.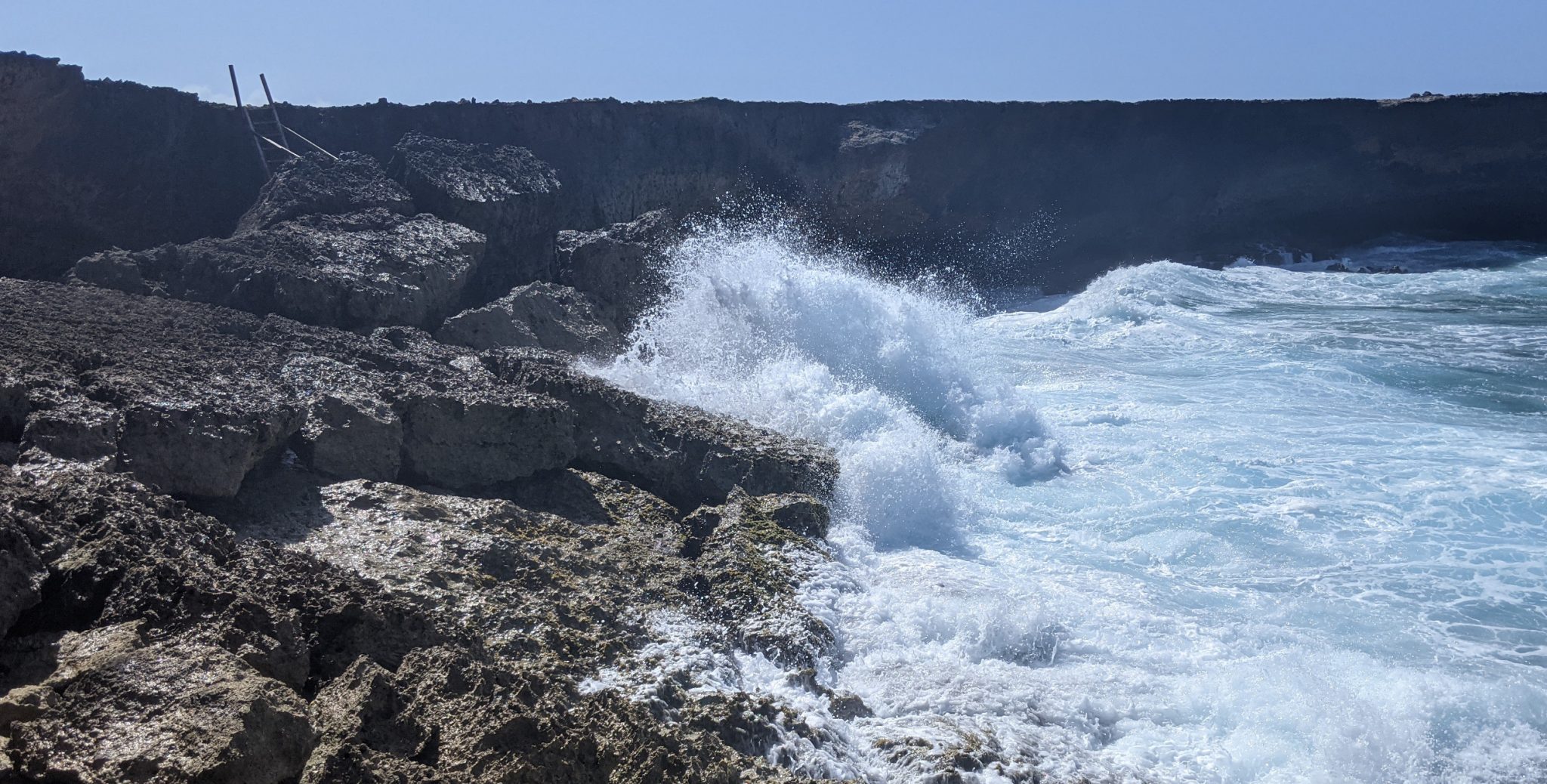 Of course, we also go into the water on purpose. One of my favorites is the natural pool at the gold mine ruins. As always, the sea outside the pool is rough. And as always, the pool is good to endure.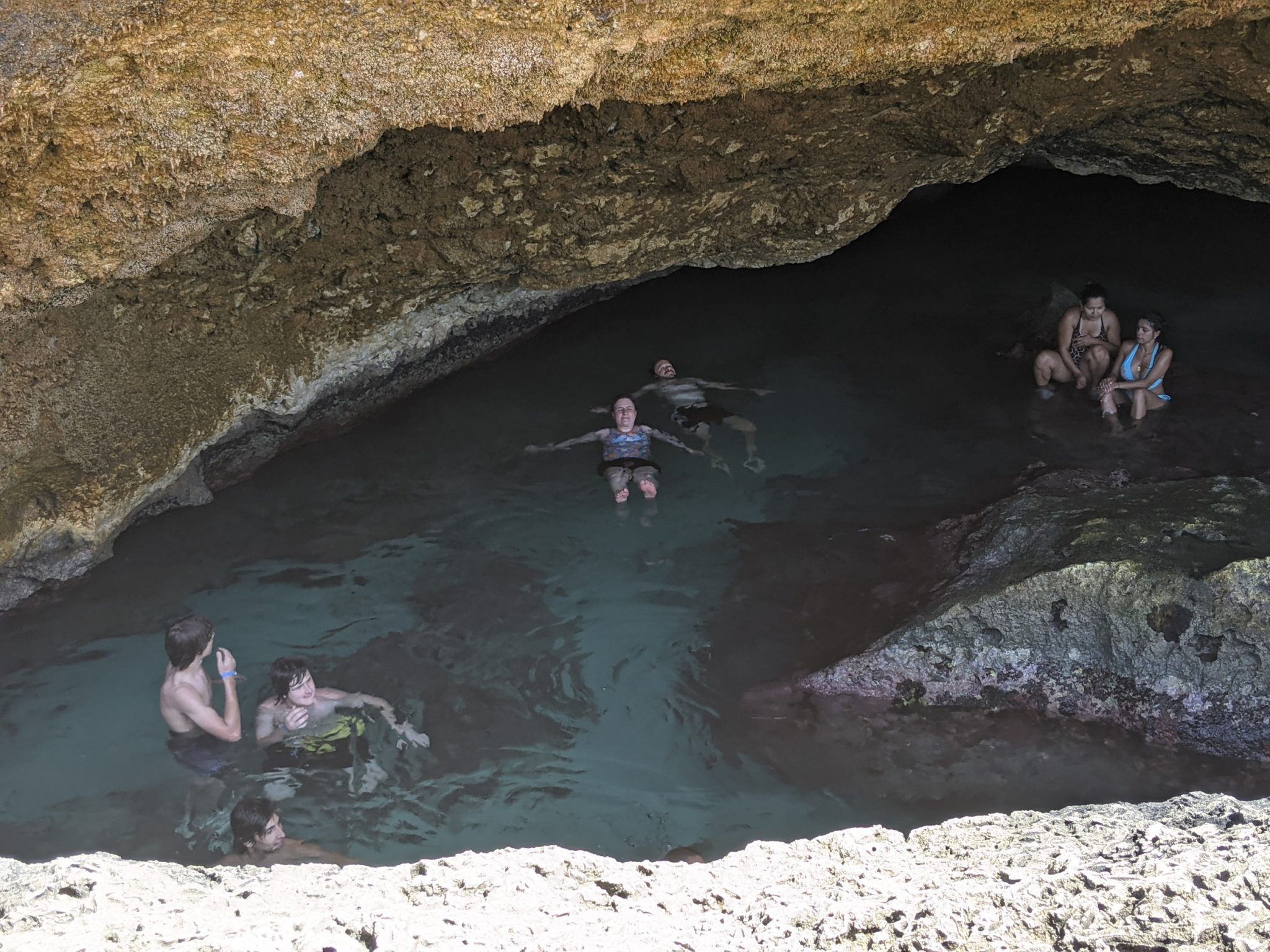 The other visitors disappear after a few minutes. Most of them simply don't have enough time because they are part of a guided tour or have to return the rental car straight away. This allows us to relax completely and spend a nice hour and a half. Because if sailors have one thing, it's time.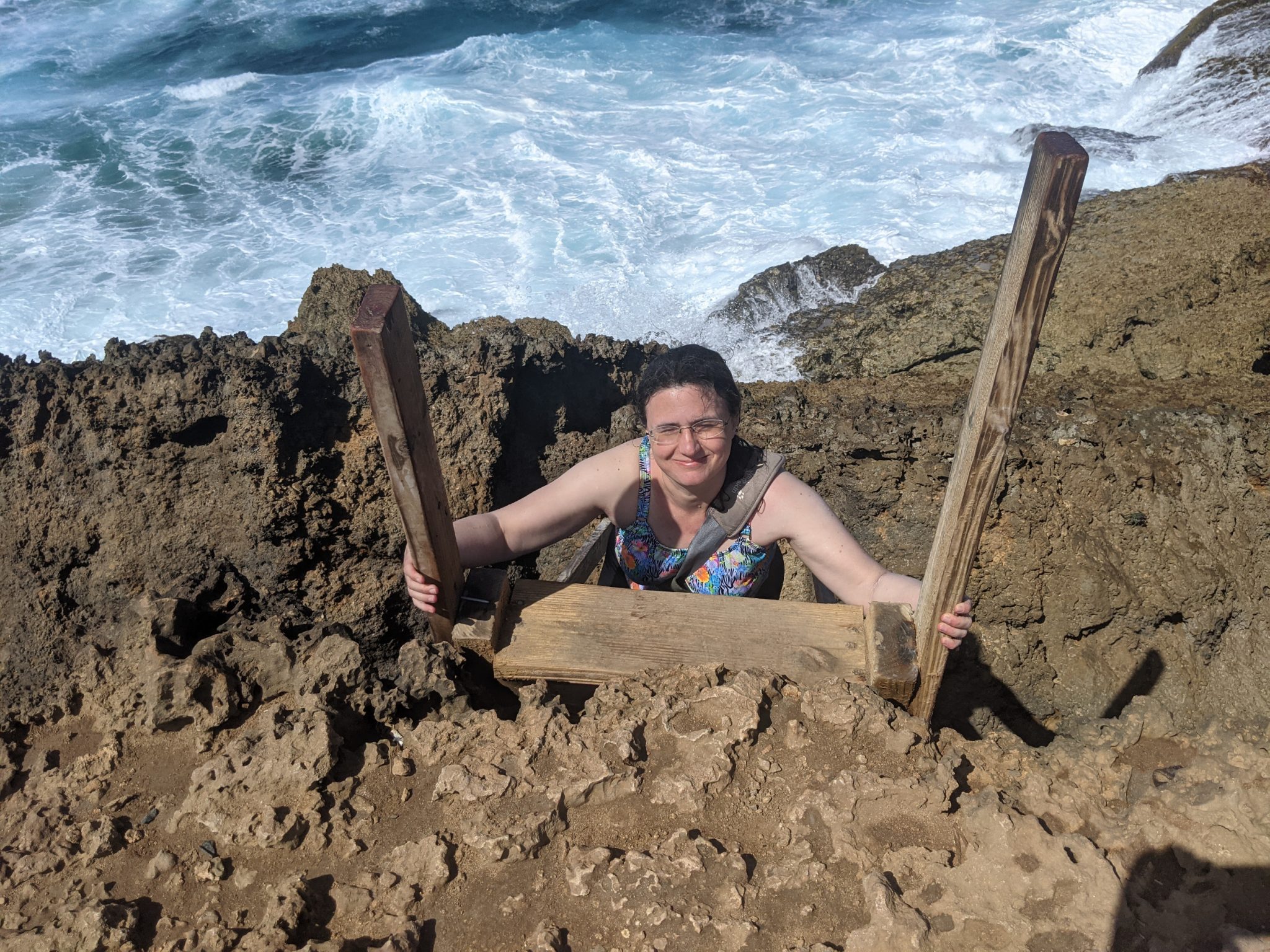 The sailor has time and the sailor doesn't. My time together with Soraida is coming to an end for the time being. That makes Soraida sad and it doesn't make me happier either. On the one hand, the spirit of optimism grows, the joy of the sailing days and the fact that we will get a little closer to home every day. On the other hand, we both get sentimental when we think about the long separation ahead. It will be half a year before we can meet again.
Jens cut this little video from our visit to the pool.