I don't want to complain about the lack of cell phone masts, the internet connection in the flat country or the expensive tariffs in international comparison. I would like to write about the infrastructure that the federal government is making available to us Germans abroad - Elephant.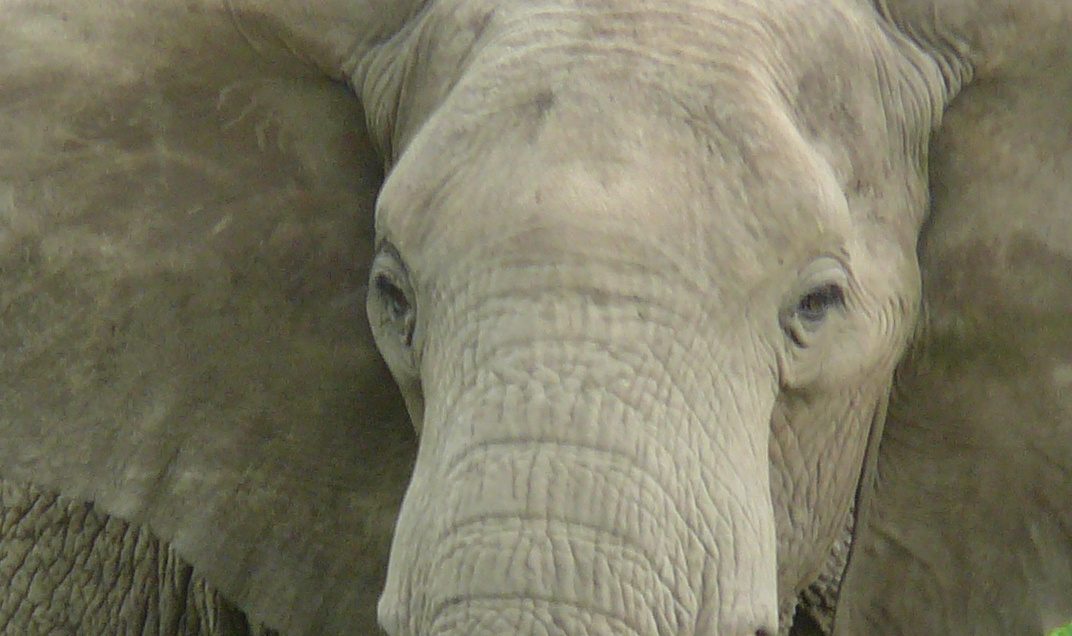 The federal government doesn't know where Germans hang around abroad. How should she know? We finally steer Sissi where the wind drives us. There are also said to be over 100,000 Germans abroad, some are only for a weekend trip Wuhan driven, others spend months and years in distant countries.
In order to get support from the German embassy or to be brought home to Germany, you can sign up on the so-called elephant list. Elephand does not stand for the animal, but is an acronym for "Electronic registration of Germans abroad". I read about it in the press and I thought yesterday that it wouldn't hurt if we registered there. Let's go.
I open the notebook and start working, call up the URL. The website replied to me several times with error 503. This means that the server is squeaking and overloaded. I try it a couple of times then I can see the start page and first have to register.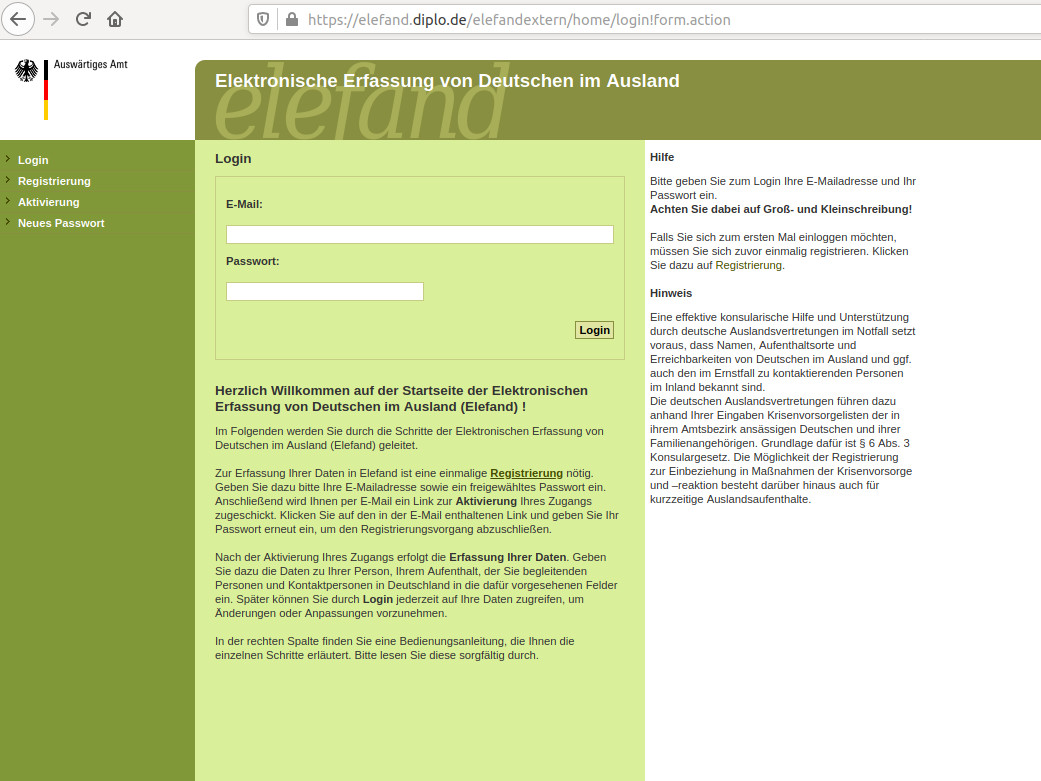 After four or five attempts I have registered, after which I receive an email with an activation link. So far so good. The activation link works immediately. I want to keep working.
I only have to enter the login data three or four times and a form appears before my eyes that does not have to hide behind a normal immigration form from a Caribbean country. Germany is definitely one of the leading countries in terms of form development. I can even see that it is the first of five pages. Great, I like to fill out forms.
I have passport numbers, issue and expiration dates of our passports in my head. That's not a problem, I've had to fill them in on forms so often in the past few months that they'll get stuck at some point. Briefly, the question puts me to the test which diplomatic mission is responsible for us in Aruba. Of course - Amsterdam. It's logical. I can quickly google our address abroad (own sailing boat, Renaissance Marina, Oranjestad). The empty fields in the form gradually fill up and it only takes half an hour to finish. Then I hit the "Send" button. Then I get an error 503 again.

I hit the back button in my browser and try two or three more times to submit my data. After all, I don't want to have to start all over with the entries. However, the stupid server notices that I've tried the back button several times. He now refuses to accept the data. Instead, the empty form appears again. That makes me puke. I'll get a beer from the fridge.
If the infrastructure of the federal government doesn't allow 100,000 Germans to register there, then they should stay stolen from me. How many people can order their hamsters on Amazon at the same time? Or watch Netflix? We don't want to be flown home, we want to drive ourselves. It's probably the same with Elefand as it is with most port WiFi. It works better at night. I'll try again when it's night in the world.
When the going gets tough here, I run to the friendly honorary consul with my paperwork and do it on site.