You shall rest on the seventh day. Something like that is written somewhere. We can rest perfectly, so we stop work and go to the bus stop. There we bribe a bus driver from the San Nicolas bus line on Sunday to drive us to the Donkey Sanctuary - this is usually served by the Santa Cruz bus line, which does not run on Sunday.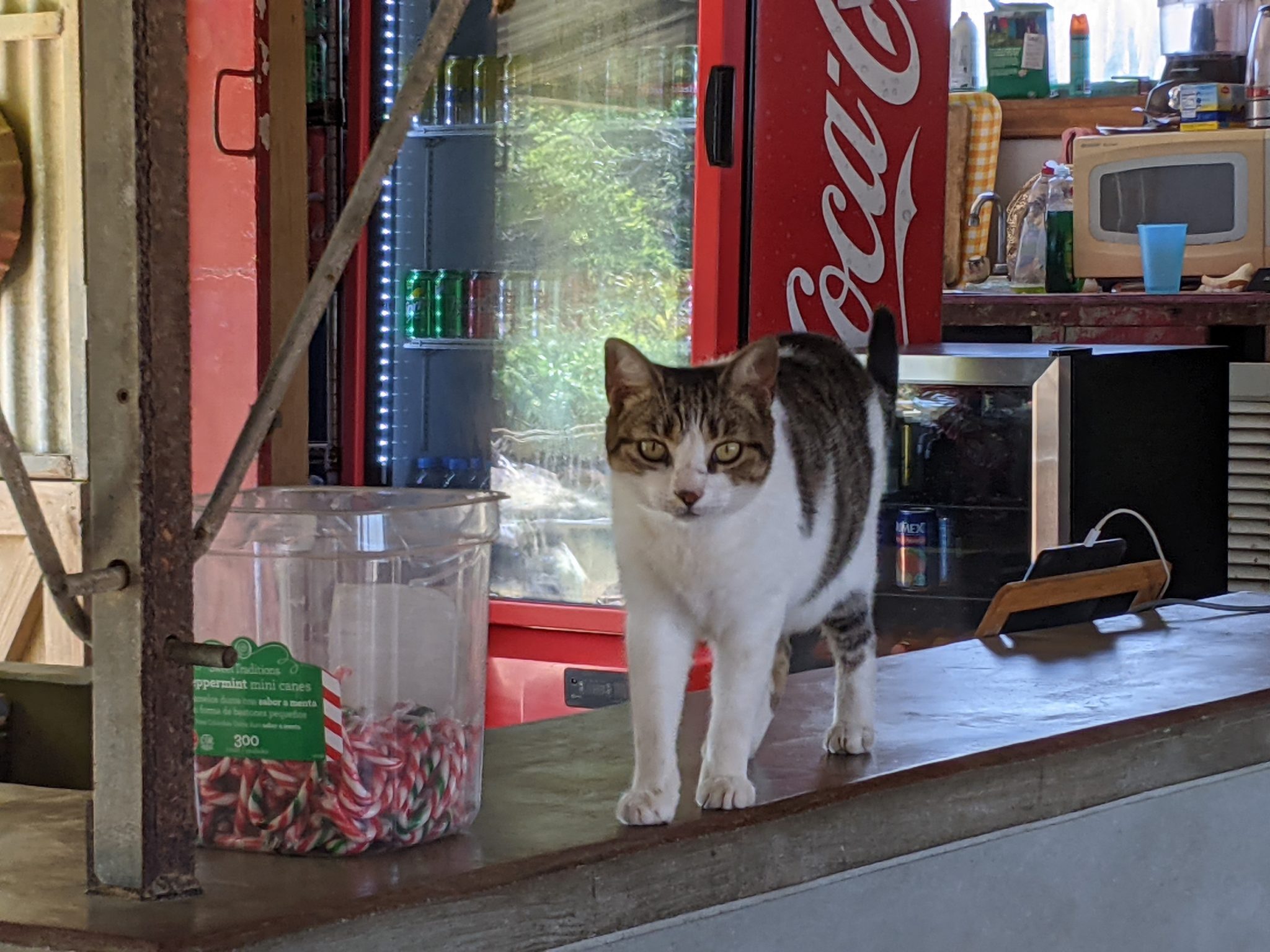 I am happy to see Nella and Anneke again. With a little cat food in the luggage, the cats are happy that we are back. Jens rattles with the Tupperware jar and suddenly we are the center of attention. No, not us, the Tupperware jar. In return, Shrimp even gives up her beauty sleep.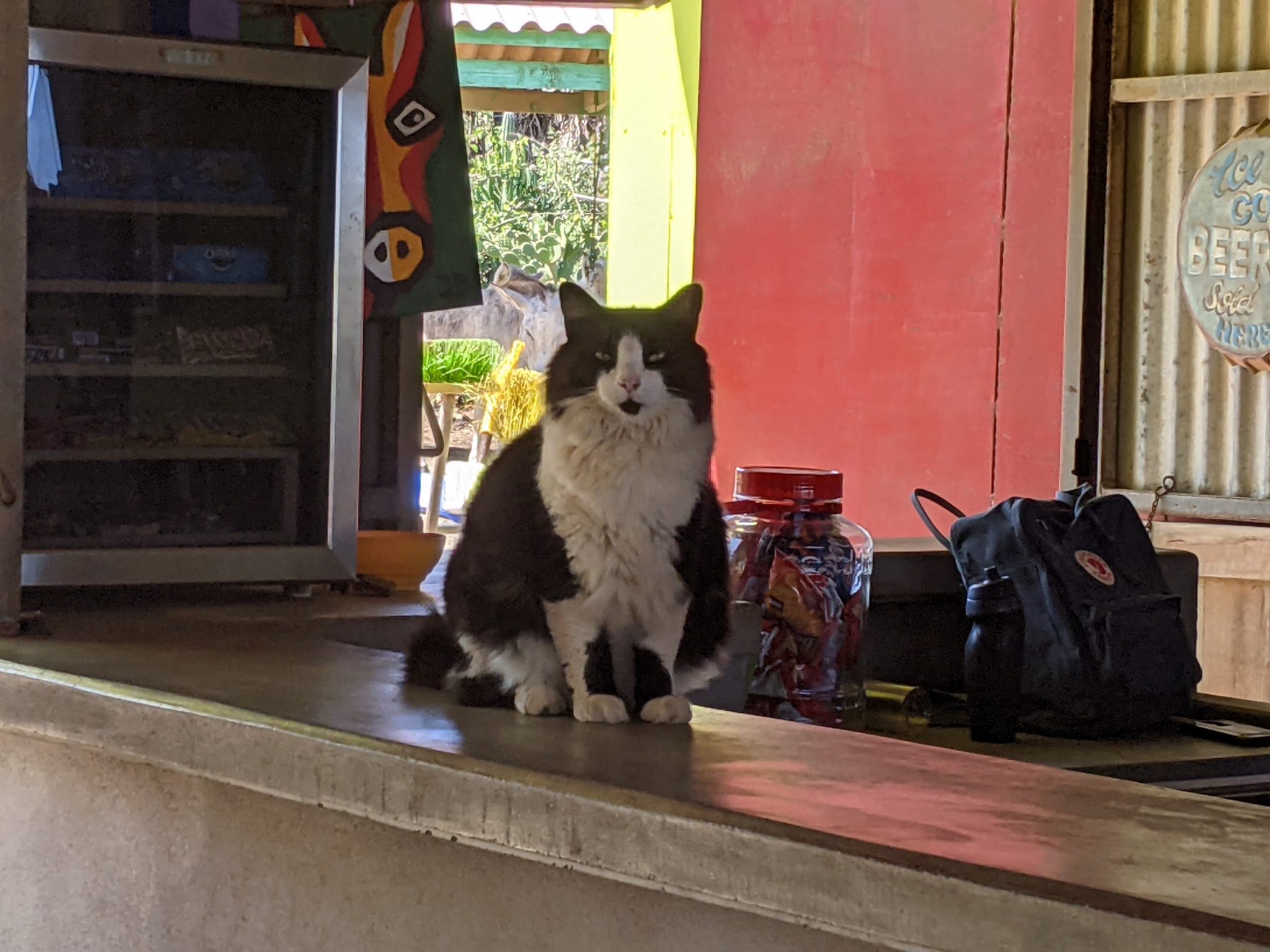 Sweety is still being kidnapped by me. It won't be his favorite discipline, but he can enjoy it when I pound his stomach. After two or three minutes it will be enough for him, I have to drop him off.
Swa and Socks do not come down from their raised viewing position. As always, this is due to Sweety and not to the quality of our treats.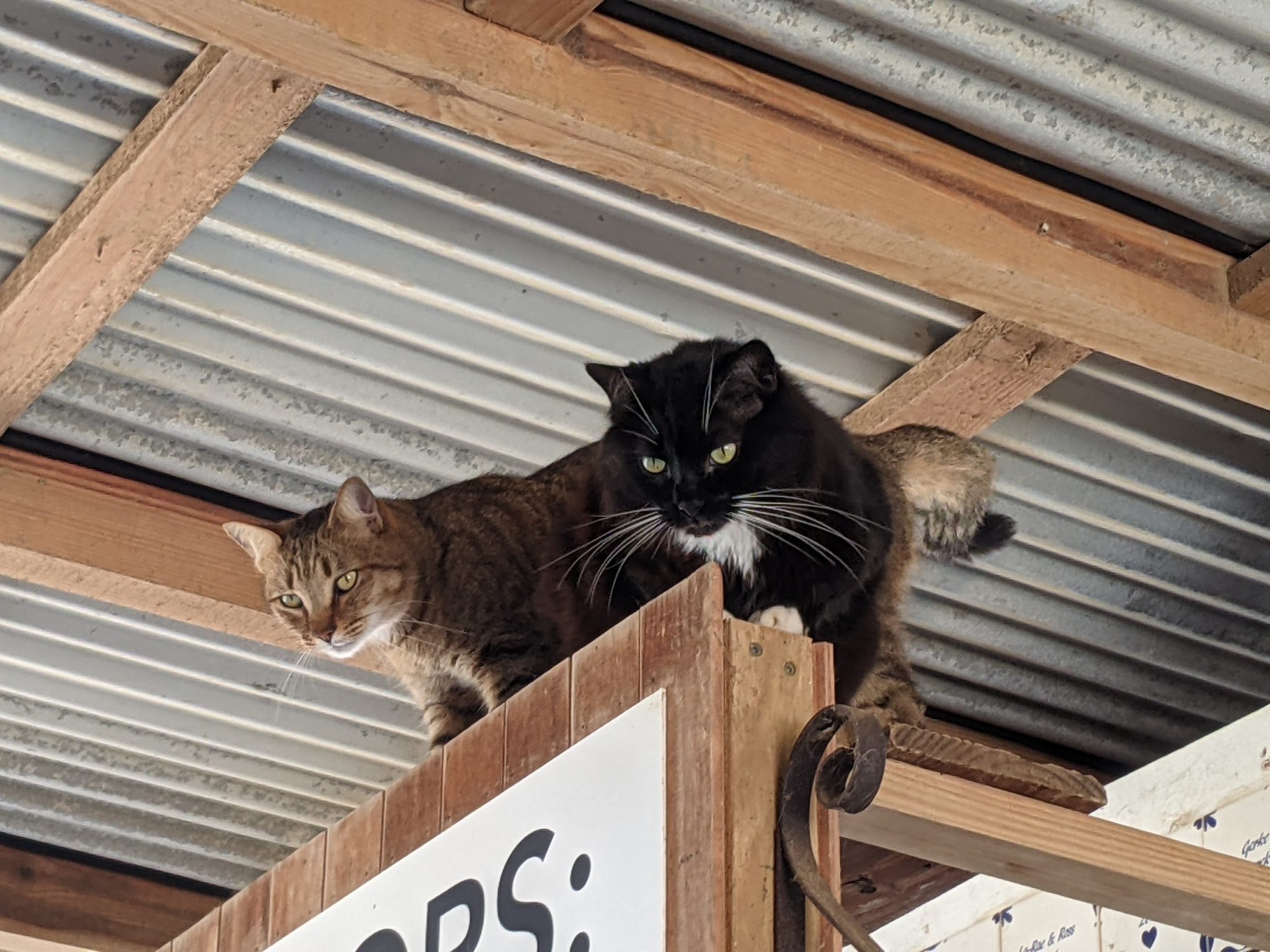 Oh yes, and there are donkeys too. We have a bag of carrots with us, which of course has the same effect on donkeys as cat food does on cats. And the donkeys recognize me. I want to give Kamino a carrot. At first he backs away because he suspects that the orange treat is medicinal. I guess I've put him on the back once too often. After a moment's hesitation, he took it, the other donkeys followed quickly.
Diva and Gipsy recognize me and ask for their carrots. Of course they will be served by me. Little by little, all old friends get their carrots. They would probably recognize me in a year too. The donkeys are very, very clever.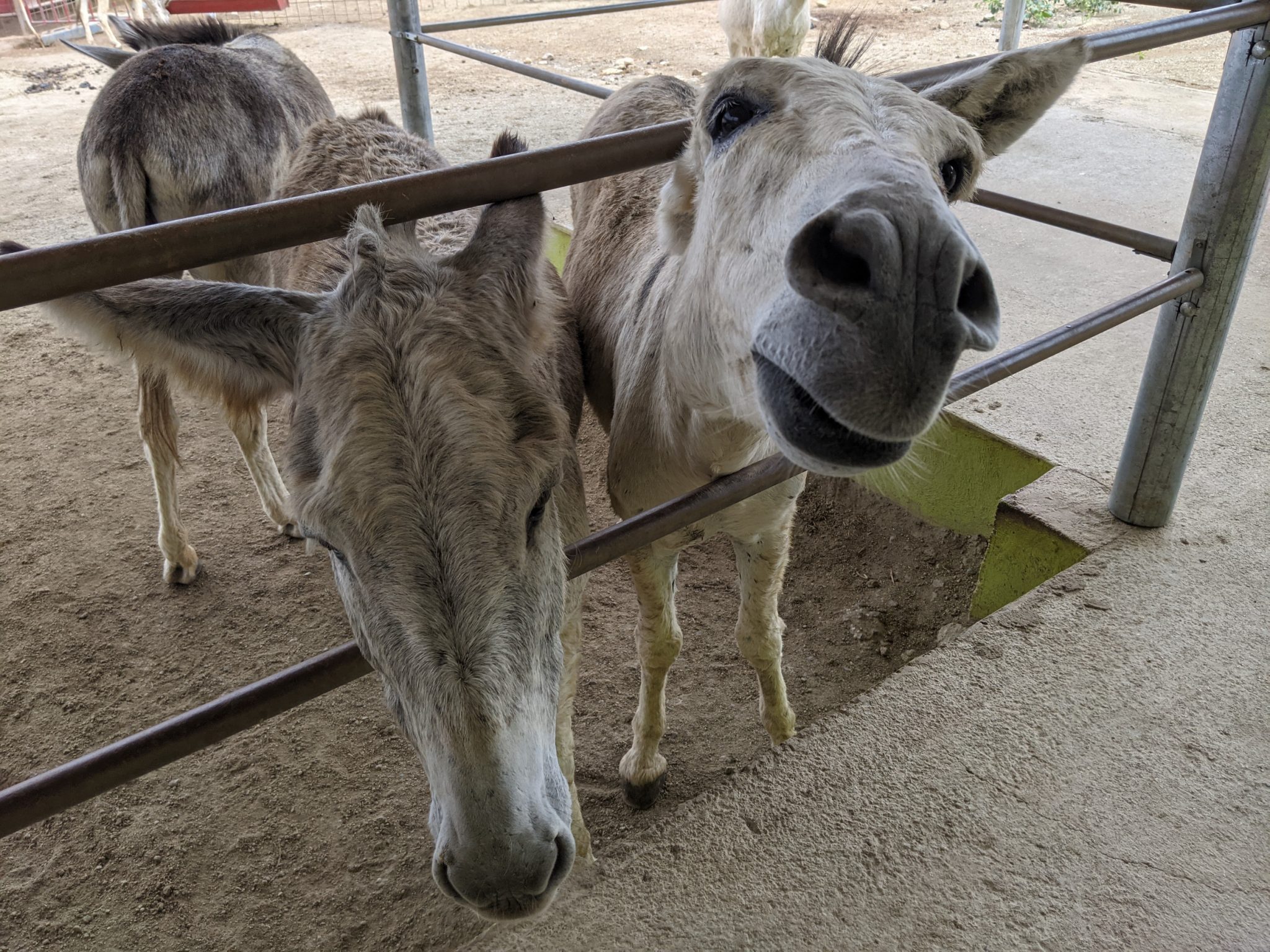 With that I come to the end of what will probably be the last contribution on the subject of donkeys - unless a donkey runs on our boat. There were enough donkey blogs in the past year.