I have to write about beer now. In all of the Caribbean islands, I've always tried to try the local local beer. In Barbados and St. Lucia, it was more of a watery, yellow liquid with a beer taste. The beer in Martinique came from Alsace or was brewed in the Alsatian style and therefore actually quite delicious. There was a local brewery in Bonaire, but they didn't brew or serve any beer during our stay. The Amstel Bright was touted for this, a beer from Holland that is brewed for the Caribbean and has the same watery taste. The Amstel was also available in Aruba, but there you had decent alternatives with balashi and chill. After all, the recipes are from a German master brewer.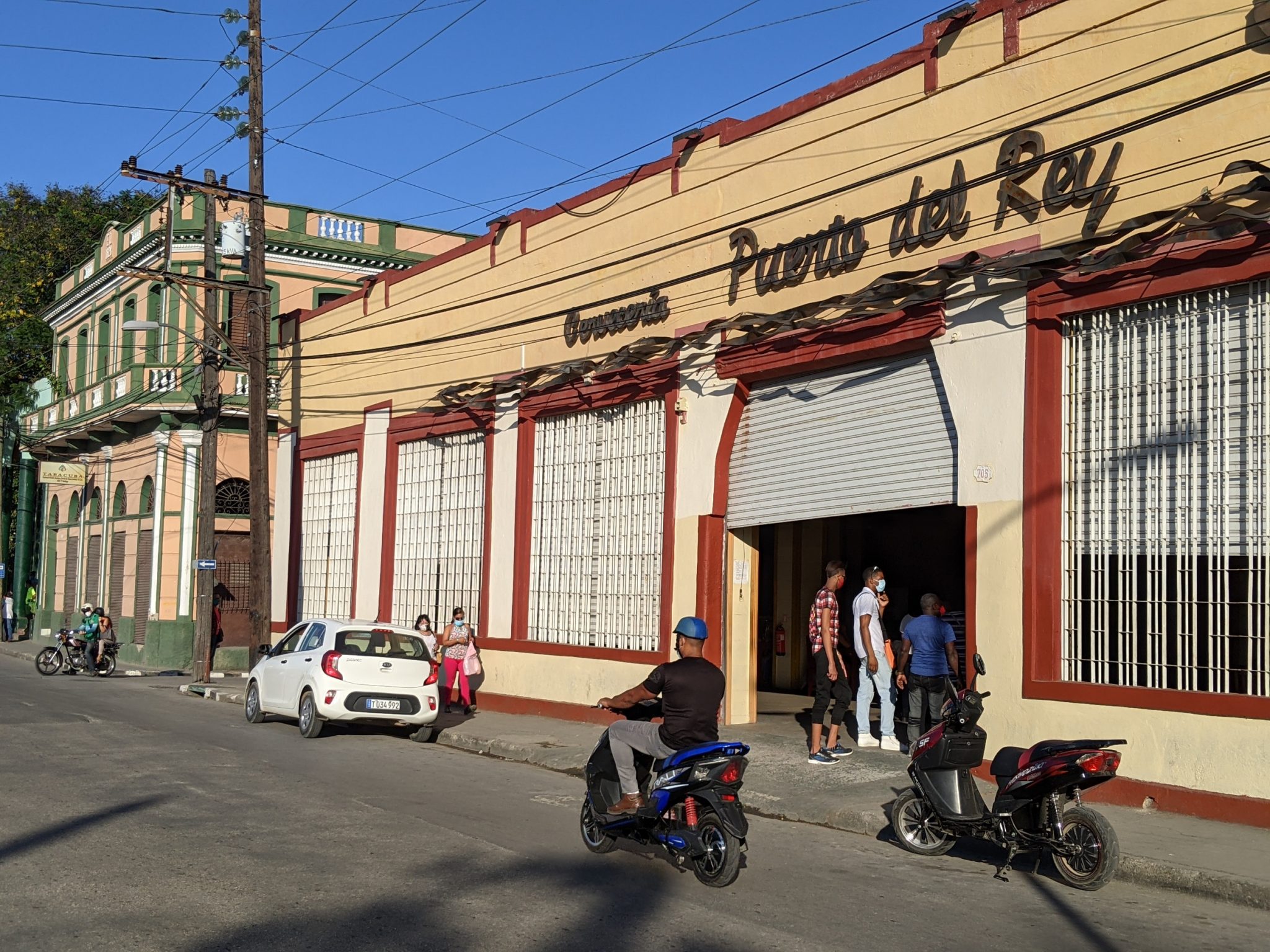 In this respect, my expectations were not particularly high when I found the Cervezeria Puerto del Rey directly opposite the ferry terminal on the harbor promenade. To shorten the waiting time for the ferry, I stopped by and tried out the offer. First, shoes and hands are disinfected at the entrance, then you have to show your ID and the information is noted. The good woman despaired of my German ID and finally waved me through without seeing me. Hehe.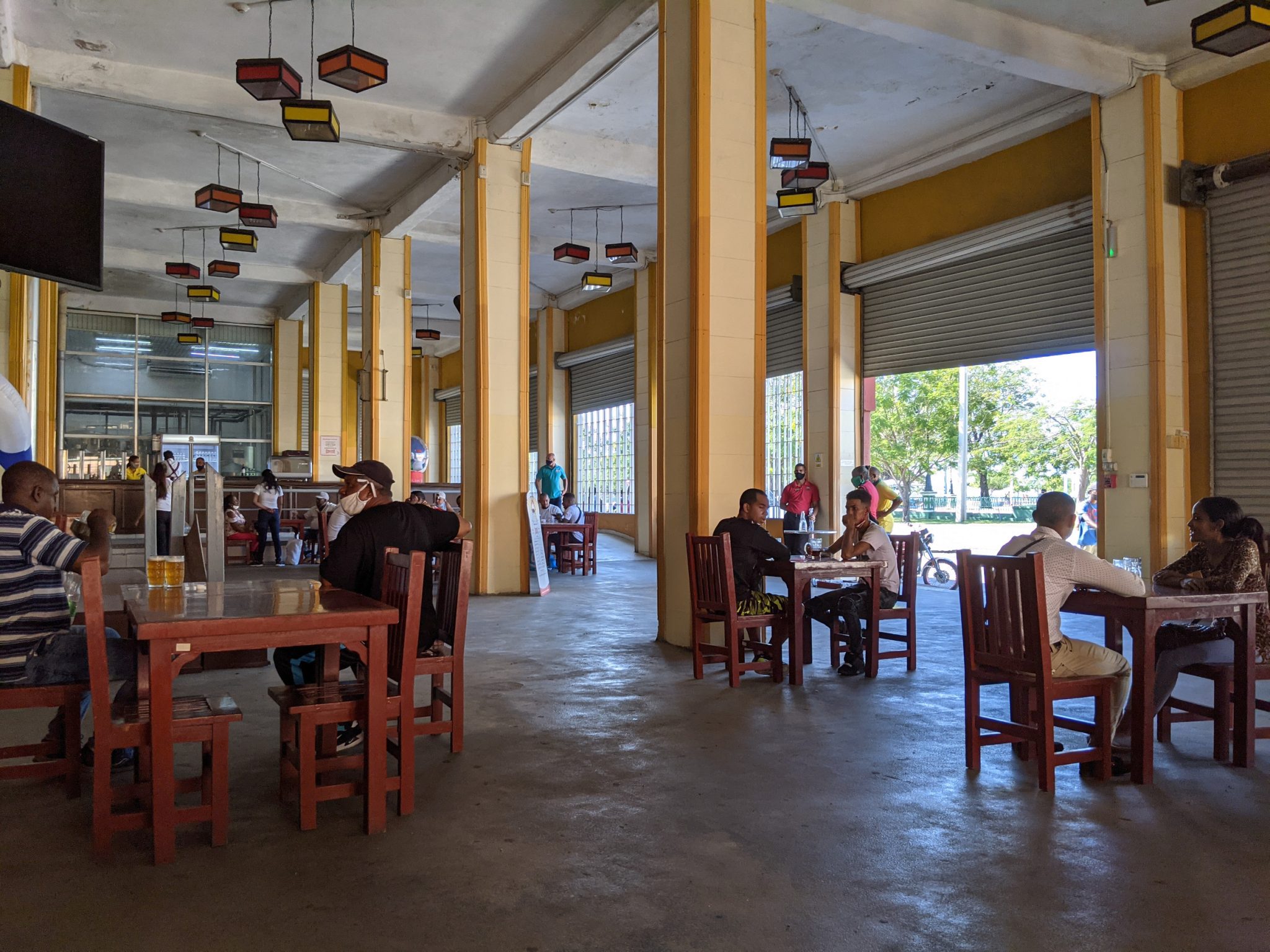 Due to the Covid-19 measures, there are very few tables in the huge dining room. The waiters, who usually carry the beers to the customers, now have to deal with the disinfection and registration of guests.
There is light and dark, I feel that Dorfbräuhaus remind. With that the plan is clear. The ferry leaves in three quarters of an hour, so I can taste both types.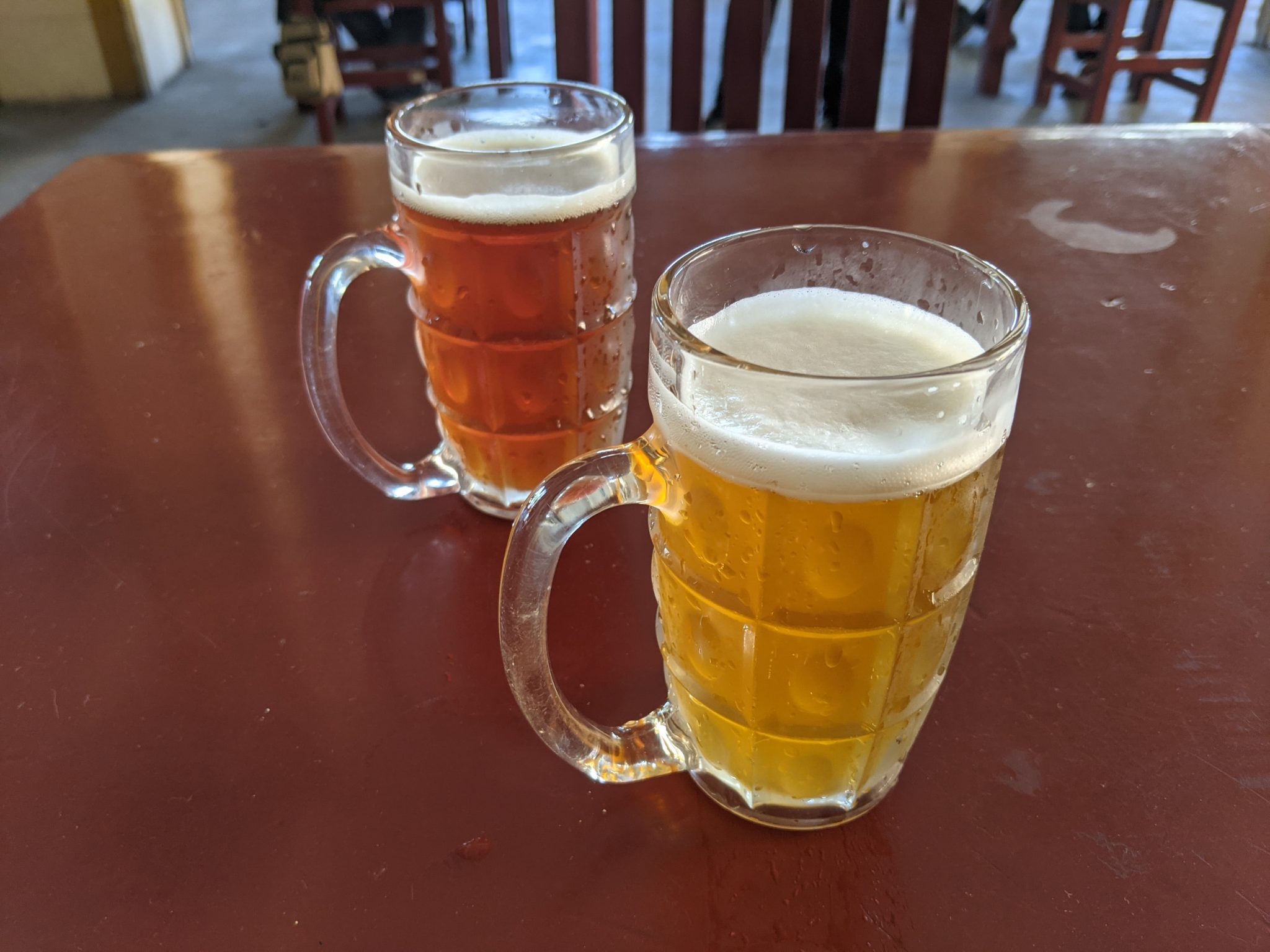 The beers already look good. They are naturally cloudy and don't look like pisses. The waiter carries them to the table, well chilled. A 0.3l beer costs 1.20 CUC (or US$), a little more than one euro.
The light tastes fresh, has a fine hop note and hisses immensely at the local temperatures. The dark produces a wonderful malt note, more intense than the long-missed beer from the Rhön.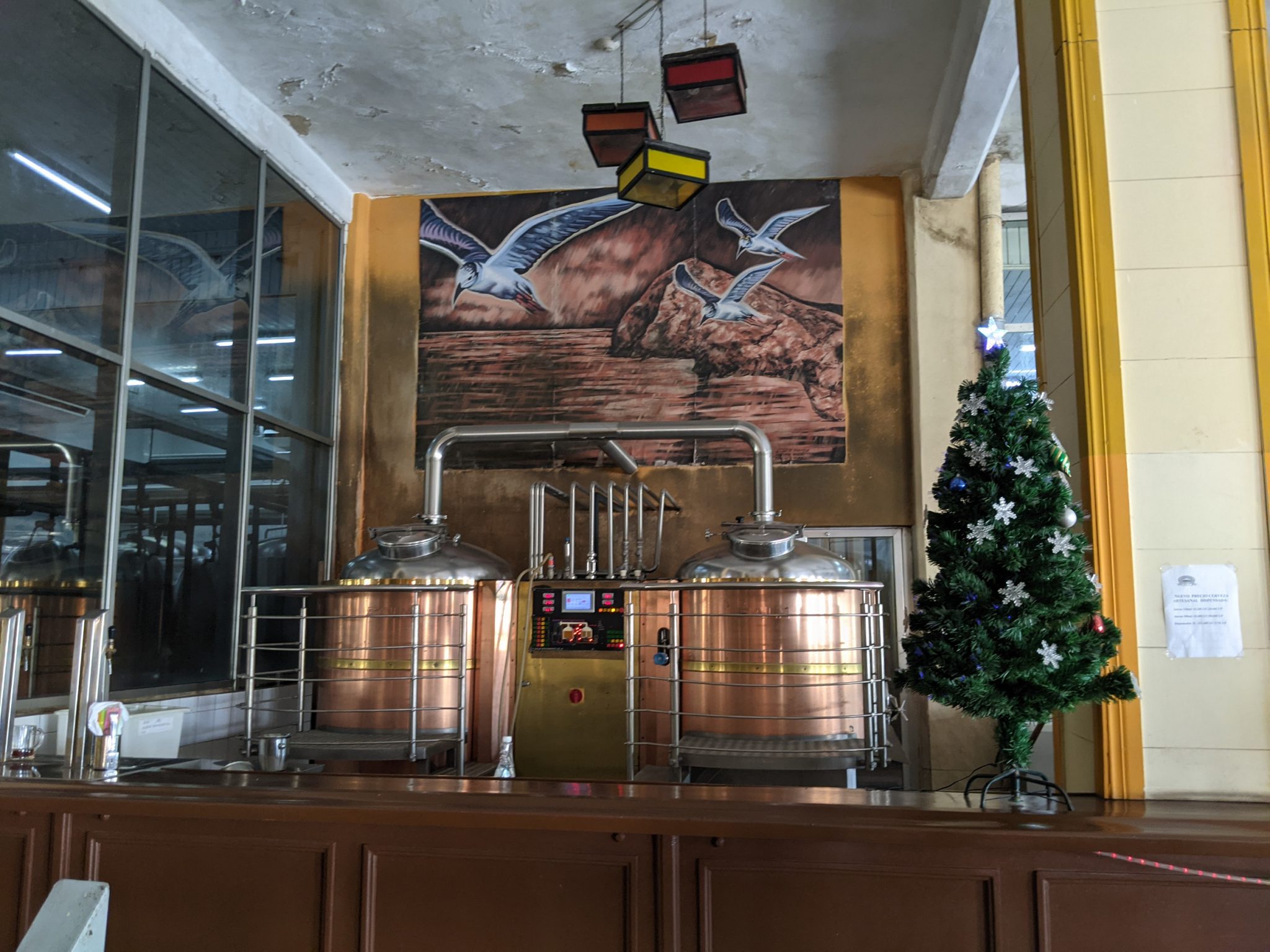 Yes, the beer is brewed here on site. I'm excited. It's the best beer I've had Sines got. Better than anything that could be bought between Portugal and Cuba.
So it is clear that I have to drag Jens to this bridal temple the next time I visit Santiago. He is also enthusiastic. We want to take beer with us. There is no bottling. Due to the Covid-19 measures, the staff is not allowed to fill the customers' take-away bottles directly from the tap. But Cubans are creative when it comes to solving problems. We get a funnel.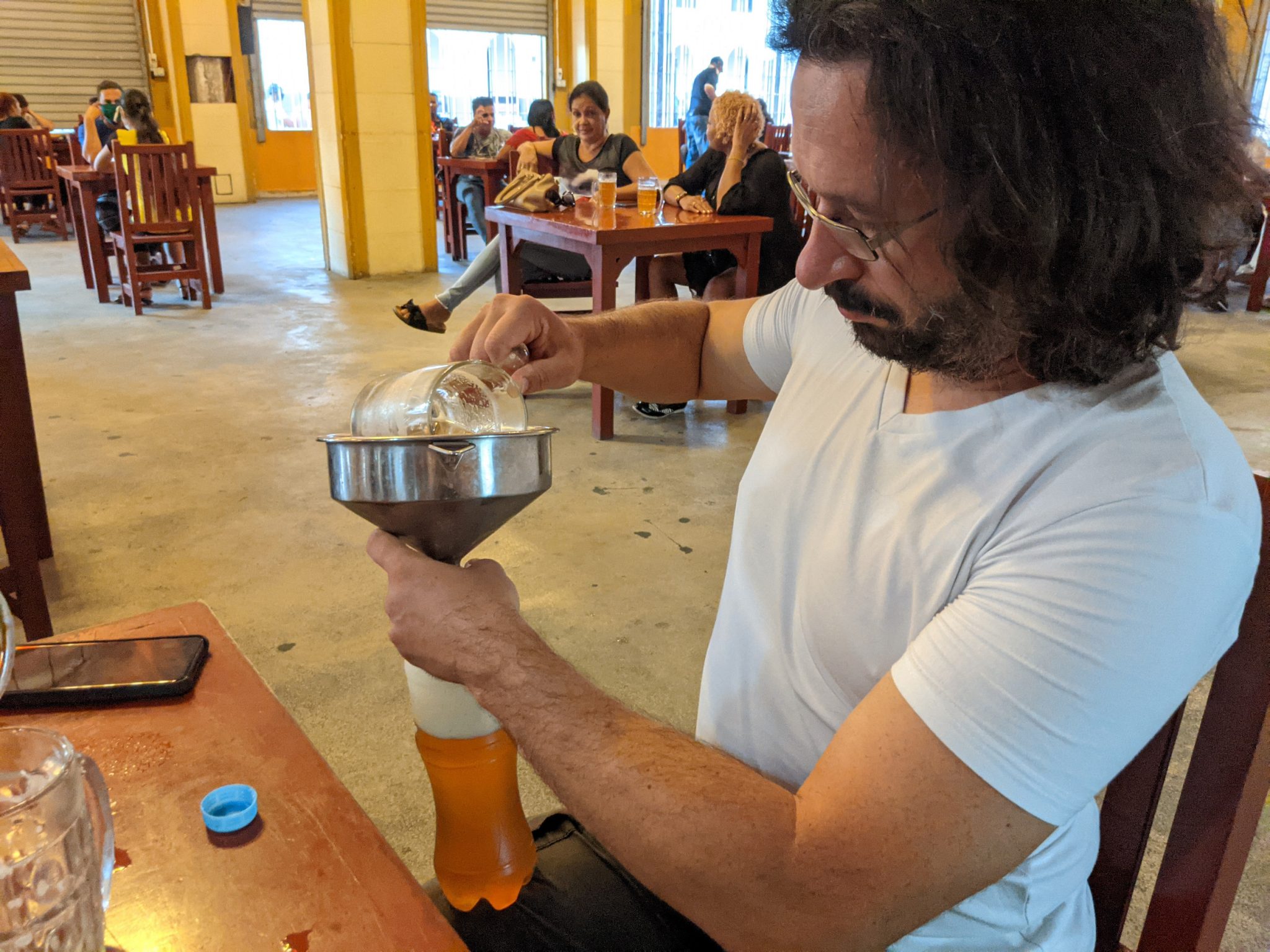 In the evening we enjoy the beer in our cockpit. Even if there is only a little carbon dioxide left, there is still enough taste in the delicious drink. Cheers to Germany!