On a trip with the rental car, we stop at a lookout point. We want to stretch our legs a bit and take pictures of the beautiful view. After a few moments, Jens discovers that the viewpoint is not uninhabited. A little cat with a collar looks curious.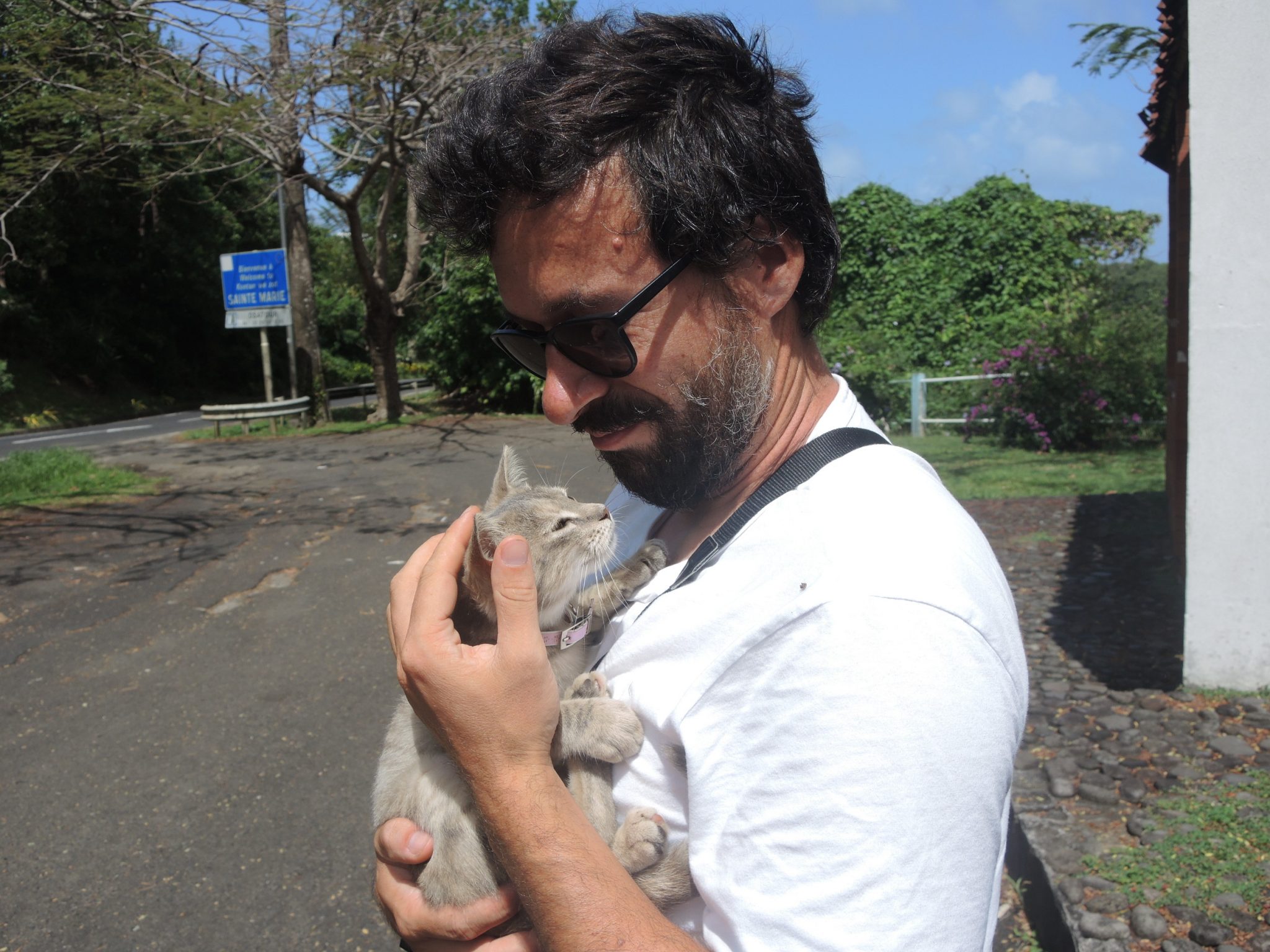 The little guy is easy to hug. He starts his engine and grumbles unabashedly. He enjoys the fingers scratching his ears.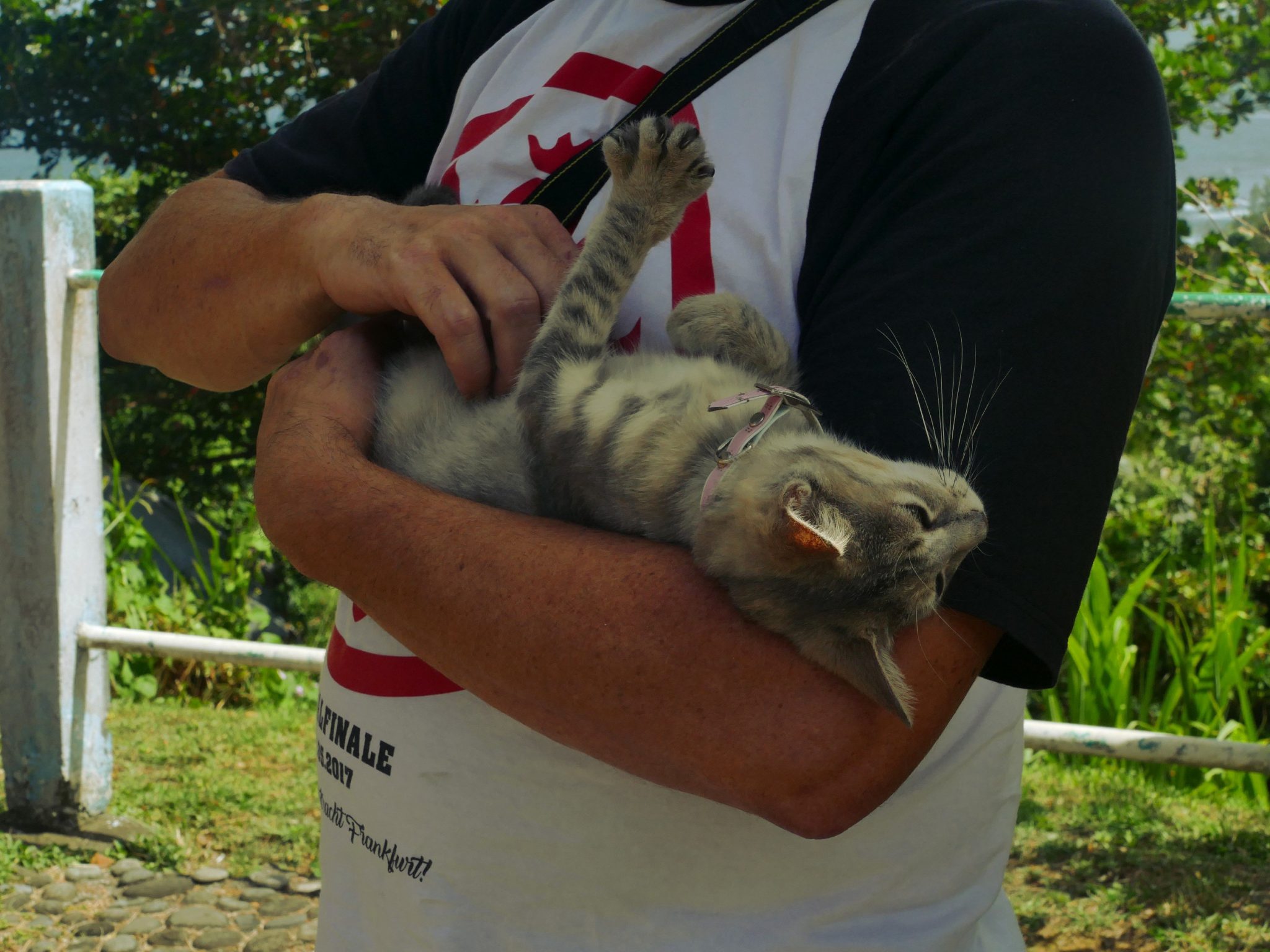 Our fingers are slowly becoming lame. And we have not yet taken any photos of the beautiful landscape. For this, the cat wants his attention again and again. But he also hums so sweetly.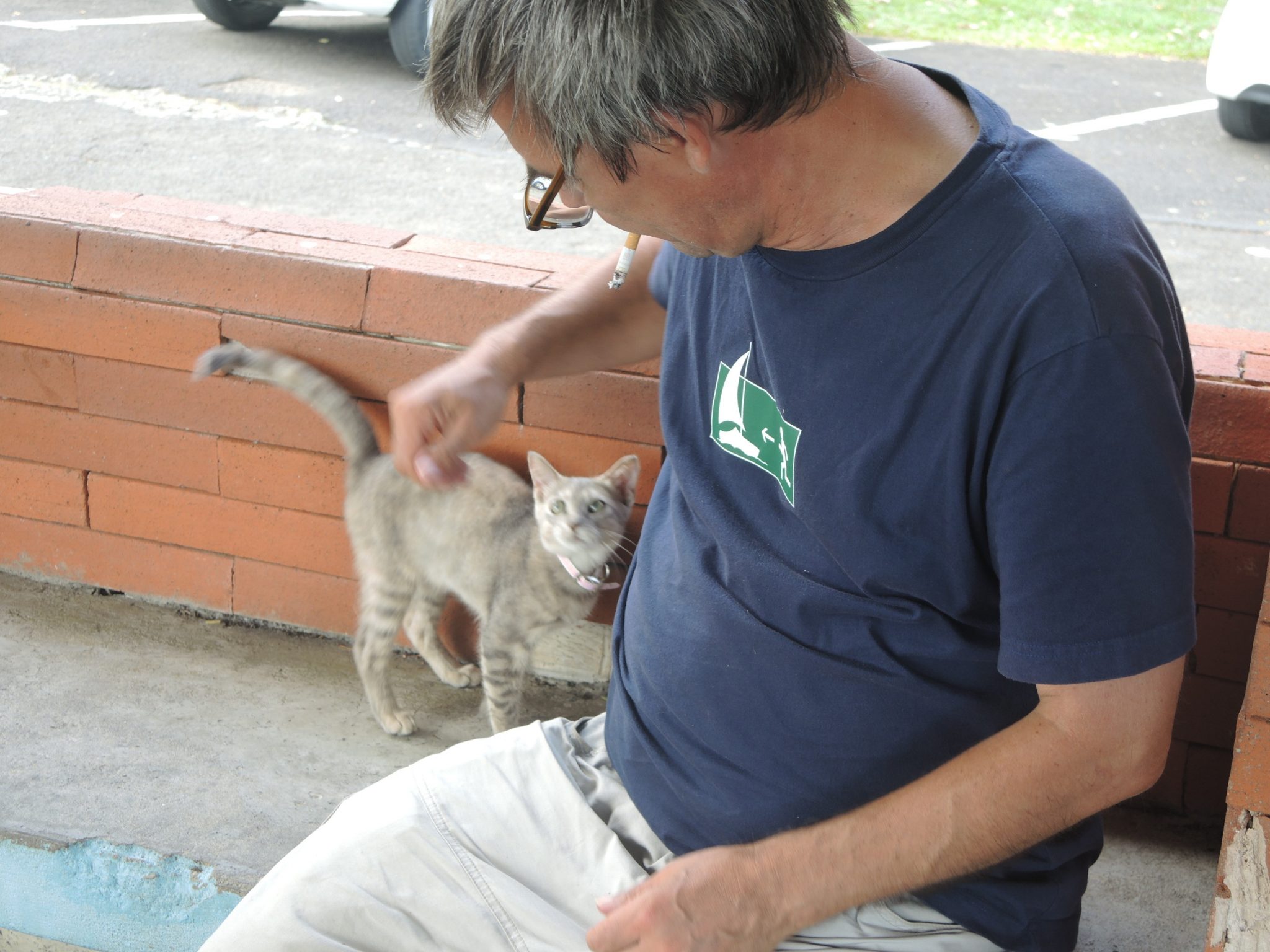 The little guy probably lives nearby and always comes to the viewpoint when he wants to be petted. His can openers never caress him. He must have a can opener because he wears a collar and is not half starved.
And then I manage to detach myself from the cat for a few hundredths of a second and take a photo of the view.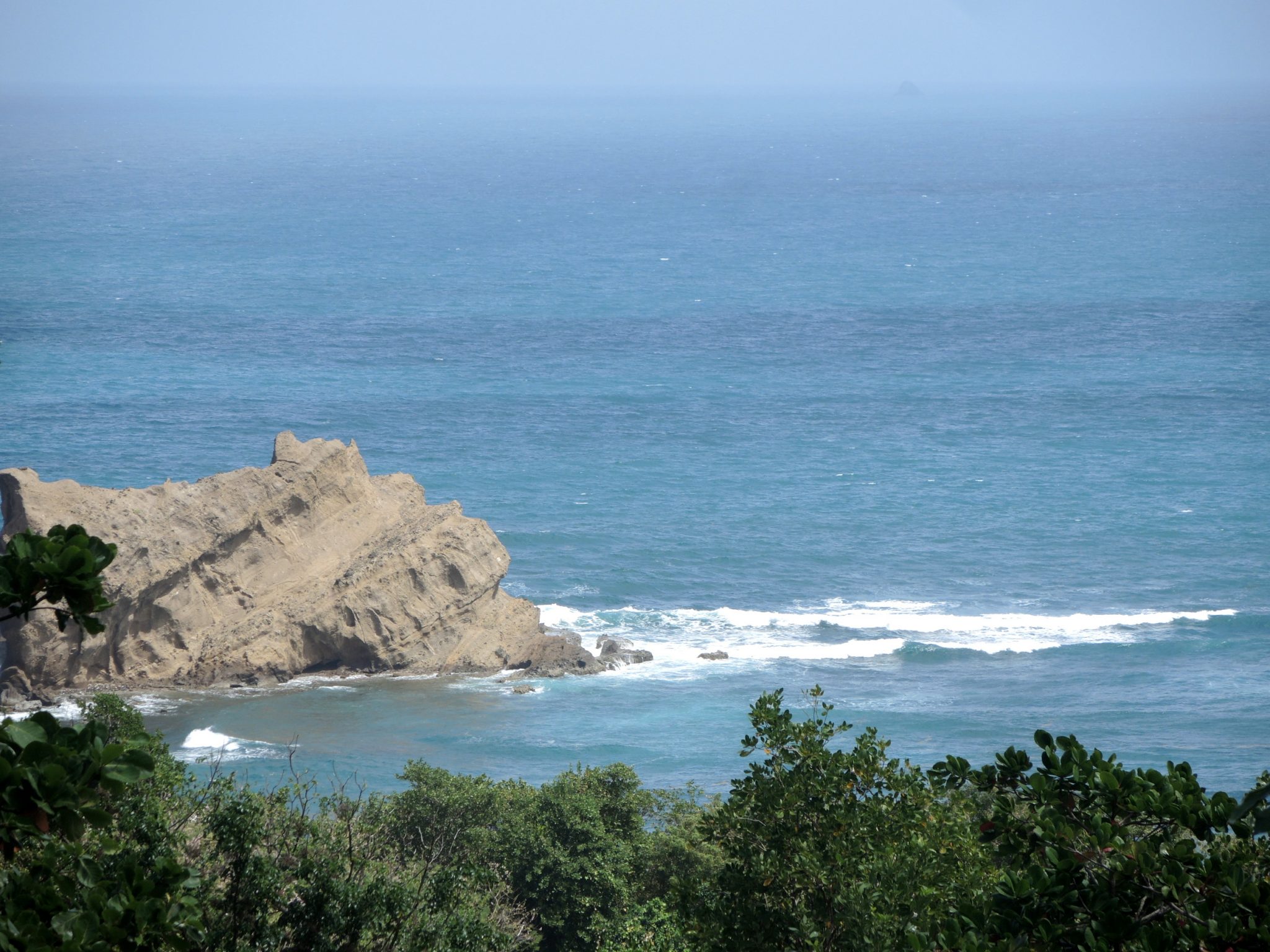 The palm trees are also worth a photo. We didn't stop because of the hangover, but the little hangover definitely stole the view from the beautiful view. A nice stop, I could have stayed two more hours. No, we didn't accidentally pack the cuddly creature.