Happy 25th birthday, Felix. I prepared this post before we left Aruba, it was supposed to appear today, which it is doing. I just have to rewrite it a little, because after all we are no longer on the ocean, but back in Aruba.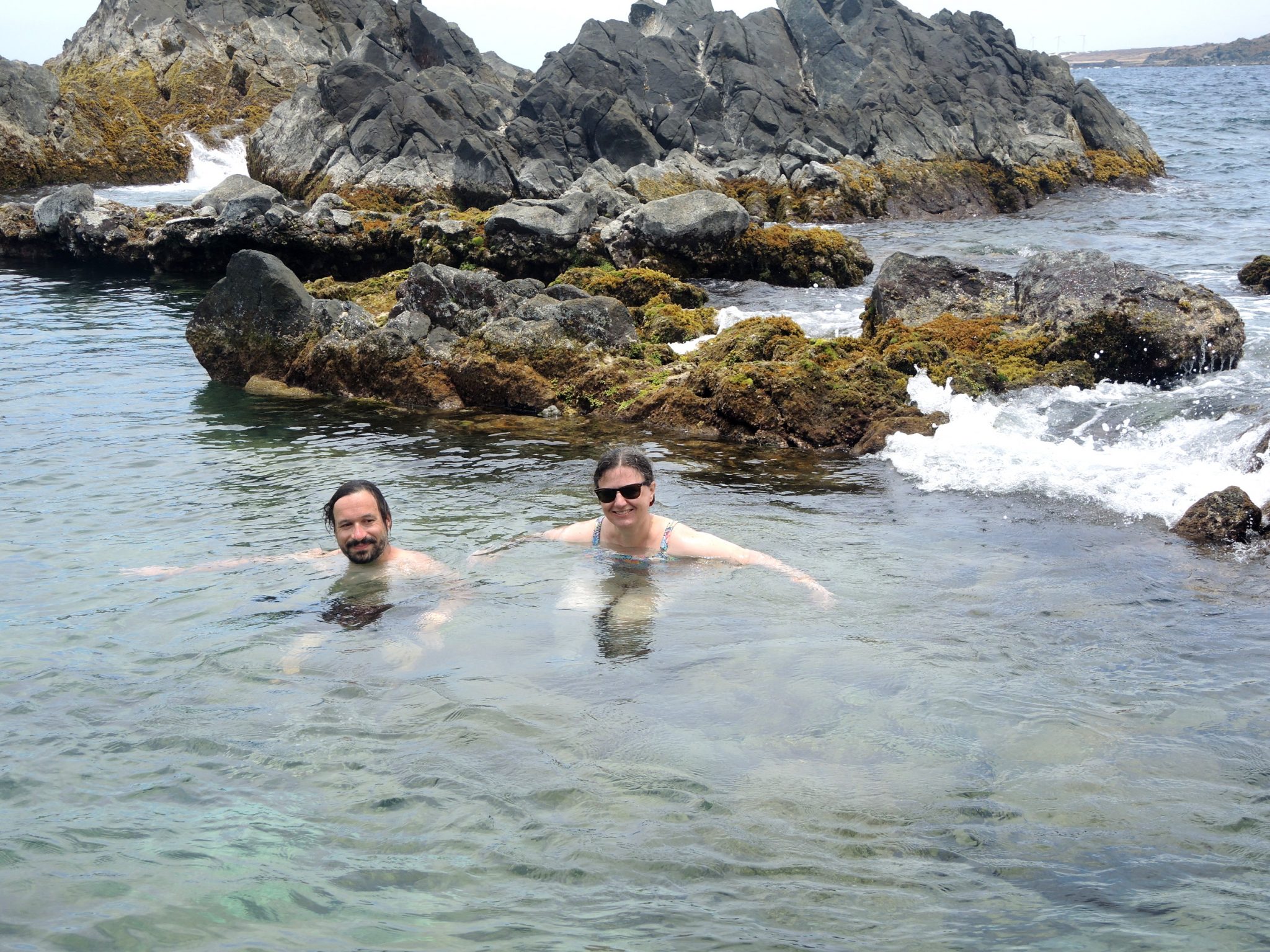 As the last attraction in Aruba, we saved the national park before leaving. We rent a four-wheel drive jeep for the day. With it we drive into the Arikok National Park and straight away over the off-road route to the Conchi natural pool. There we can relax for over an hour before a large group of other tourists shows up.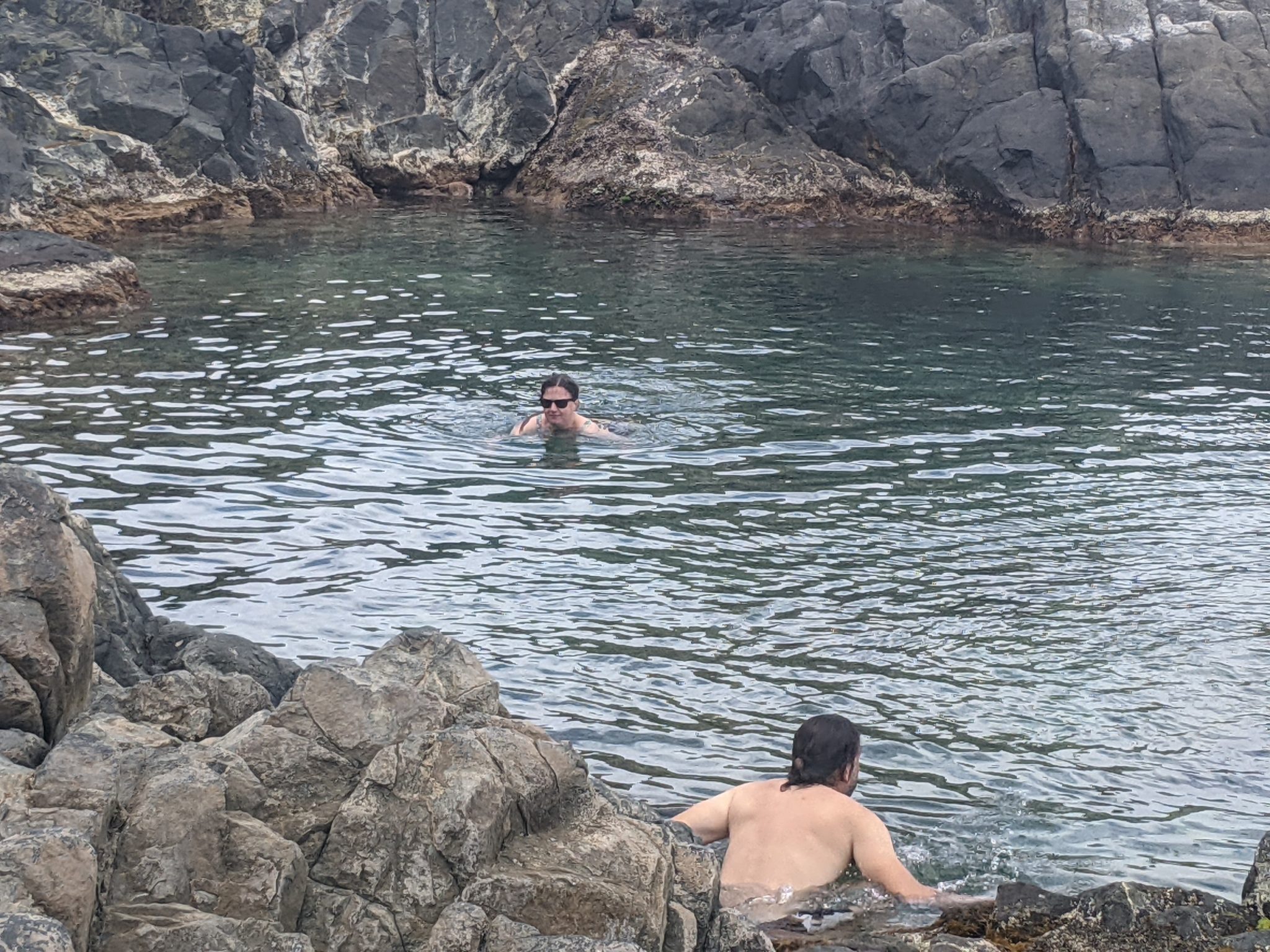 After swimming, come the caves. We visit the two caves. As with our last visit, the second cave is the nicer one. From one room to the next it goes underground. The individual rooms are nicely lit because the ceiling has collapsed in several places.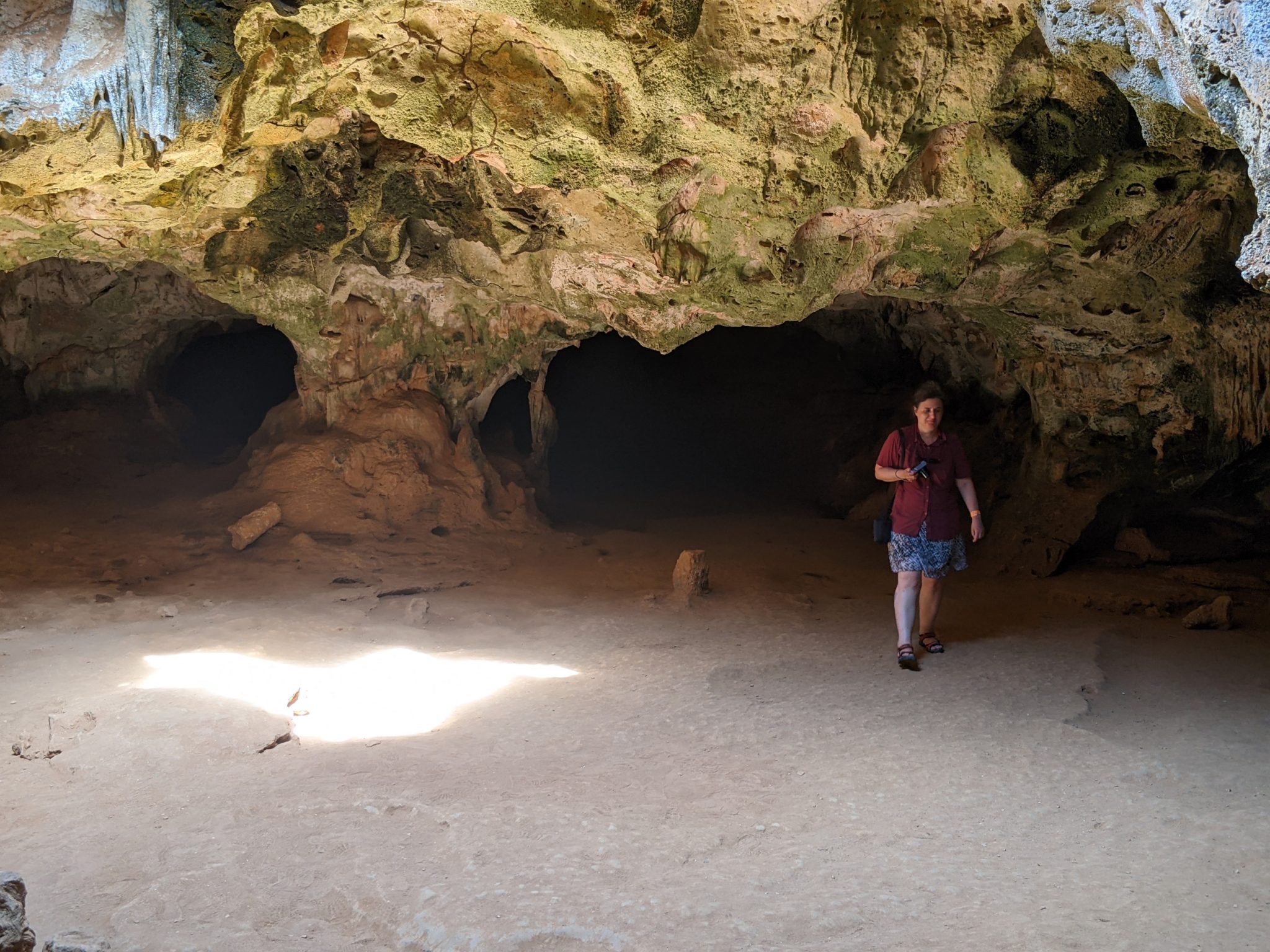 Barbara, who bought a new camera a few days ago, is still putting it through its paces. She takes photos enthusiastically and will bring home many beautiful pictures from Aruba.
Even if she comes to Europe with KLM and not with Sissi, she will definitely remember this trip.