Things change, other things stay the same. When we returned to Aruba, we found the Chapo in the port where it had been for the past ten months. Everything seems to be the same, but the Chapos are in a spirit of optimism. You want to go to the Dominican Republic, the only country in the area that is open, easily accessible and does not require a PCR test from those entering the country. Fortunately, there is still enough time for Charly to help us with the propeller.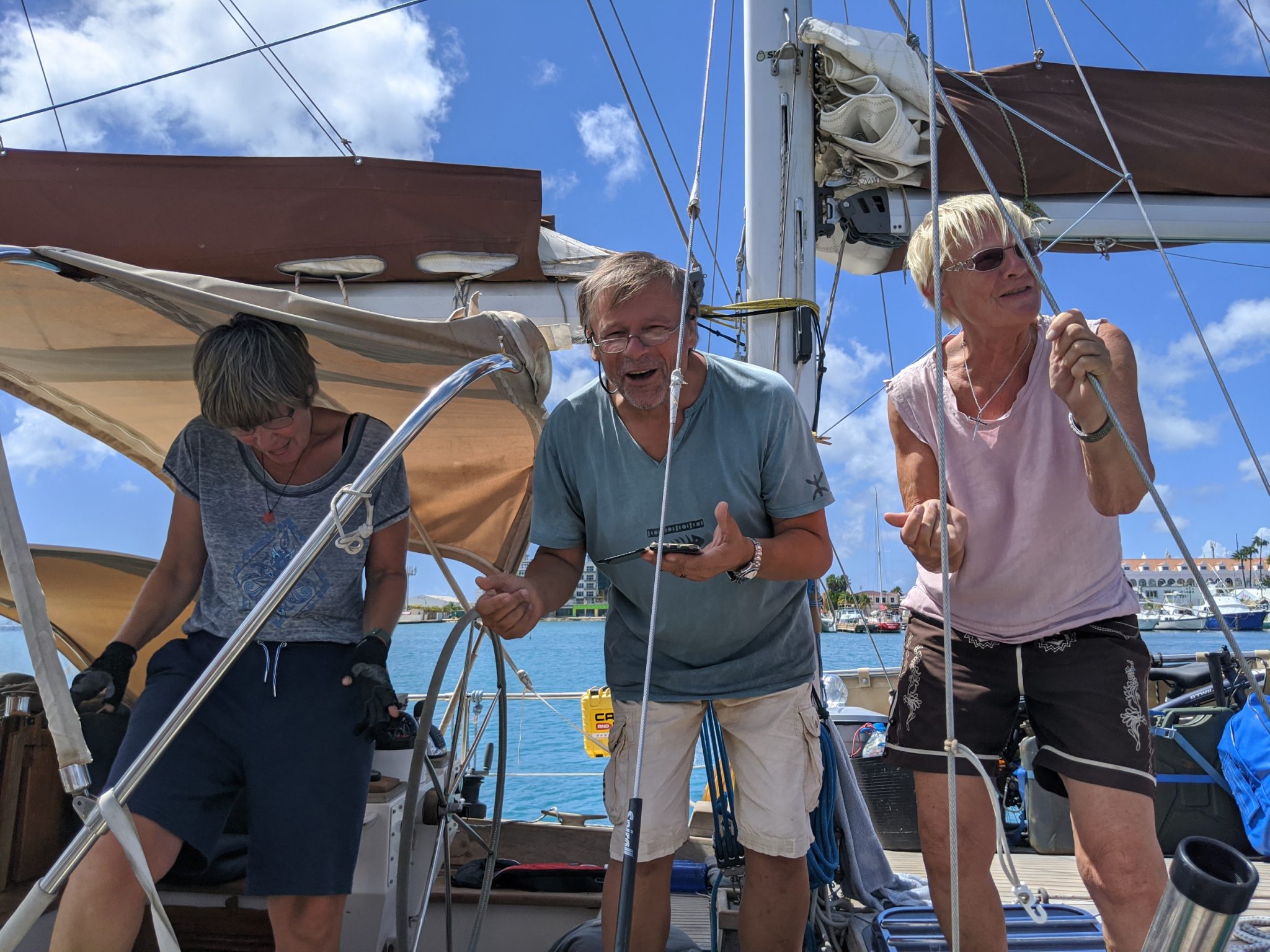 It's been a long time since the Chapo arrived. That was in the troubled days of March 2020, when most countries had closed their borders and sailors on the open water had the problem that their long ago planned destinations could no longer be approached. At that time, the joy of the successful Atlantic crossing and the safe harbor was great. Last March, Jutta and Charly could not have imagined that they would still be in Oranjestad next January.
Now, after four days of crossing, you have arrived in the Dominican Republic. On their crossing they had to deal with winds of up to 56 kn. We didn't get that much on our hats on the way back from Cuba.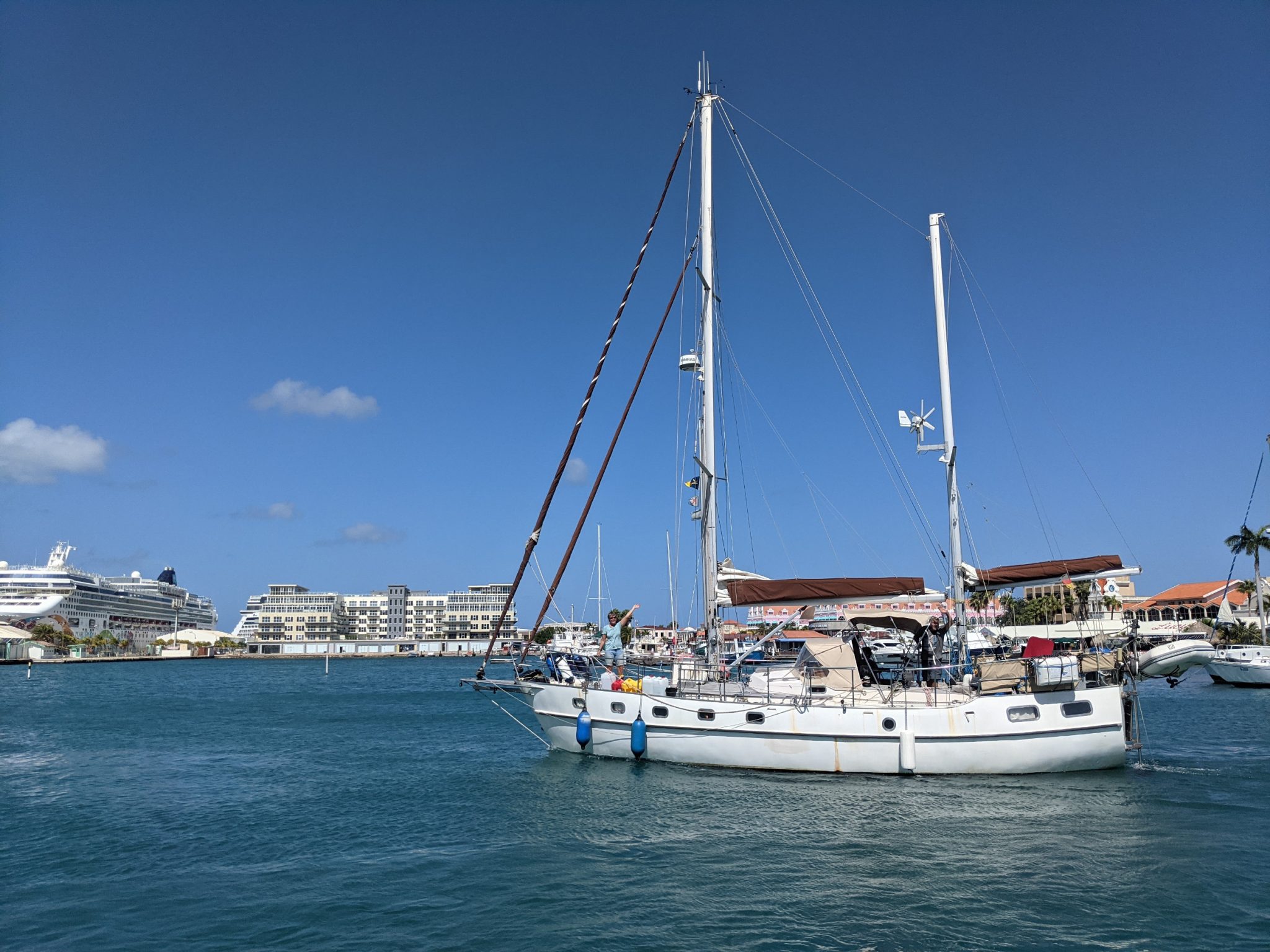 Now we pass the empty berth several times a day and ask ourselves when a boat will be there again. The Chapo will be back here by June at the latest, because Jutta and Charly want to spend the hurricane season in Aruba.