It has become cold in Lanzarote, in the morning it is only 18 ° C. We wear sweaters. At least the rain is through, it's dry. And it is time to move the Sissi location again. We got up early and want to leave at 10 a.m. Our next destination is Tenerife. That is 130 miles to drive from here, the wind forecast is good. We expect 15 to 20 knots of wind, so we can achieve optimal speed. The waves should not be higher than two meters, which means a smooth ride.
News from DHL, the slowest parcel service in the world
A package from home has never been able to reach us. It's been traveling to us since November 27th. DHL has reported since December 2 that the package is in the destination area and "on the road". There aren't that many roads in Lanzarote, but our package seems to want to drive them all. It's a shame, but hopefully the Chapos will be able to pick it up for us and sail to the Caribbean.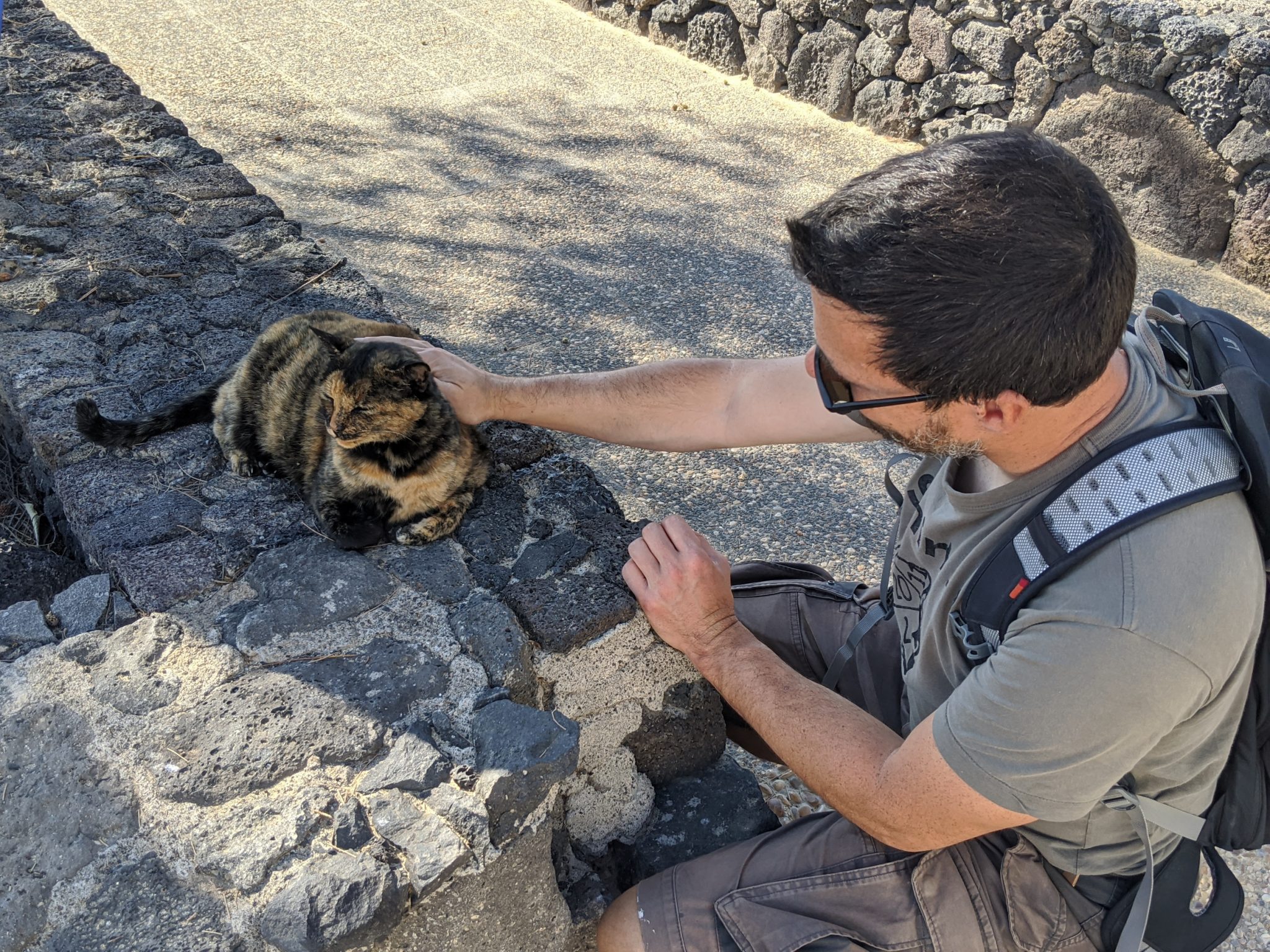 You have been in one place too long if you can make the guide for guests from Germany. You've been in one place too long when the woman in a giant marina's marine office knows your ship's name. You've been in one place for too long when you know the location of the cats, when the inevitable hitchhikers to the Caribbean are no longer trying to get carried away by your ship.
Hitchhiking across the Atlantic
I have heard a lot about it, I saw it for the first time in Lagos. Then here in Rubicon. It will certainly not be any different in Tenerife. Young people with more or less large backpacks run off the footbridges. They ask for all boats that give the impression that they want to go to the Caribbean whether hands are still needed. They want to do "hand against bunk", that is, to work their way across the Atlantic. Certainly a tempting thought not to be just two in the three-week crossing. On the other hand, it was a disturbing idea to sit together with two strangers in a narrow sailboat for three weeks. We don't take anyone with us, we are complete.
Almost sea-ready
Since yesterday afternoon we have been somewhat sea-ready again. Today we got up at 7:30 a.m. to make the rest of the preparations. As always, we have to turn Sissi inside out. The Mooring time in the port always leaves its mark. The only thing left to be clarified is whether we will dig out the Parasailor or sail with the new Genoa.
We bought a delicious meal for today, although I'm afraid that Jens will share it with Neptune again. After all, we have been in Lanzarote for almost a month. We don't want to stay that long in Tenerife. The start date for the Atlantic crossing has almost been reached.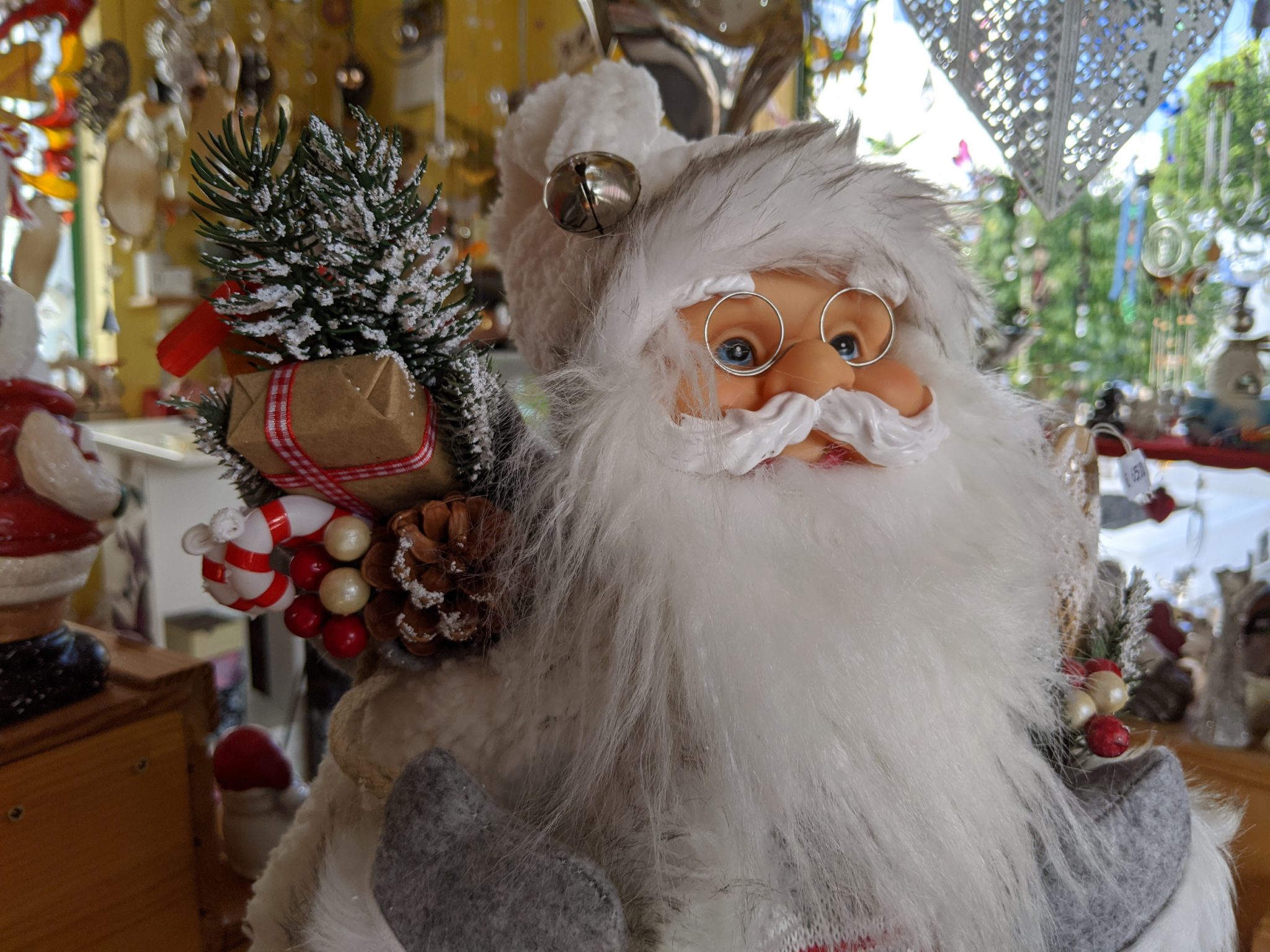 Word games with the term "Rubicon"Push forward in my brain. In the end, it is true in a way. We are at a point where it is difficult to reverse. It gets harder with every mile that we sail further west. The Rubicon is crossed, Caribbean, we are coming!
We wish everyone a nice 2nd Advent in their home country. Do something you enjoy! We do it. We sail from Lanzarote to Tenerife in the best conditions. Adios for today. Adios Lanzarote.