Midnight is long gone, Jens has been in bed for a while. That's where I belong, our program for tomorrow is pretty packed.
I'm actually very tired and yet I can't tear myself away. I can't tear myself away from the silence, from the night, from the light that the moon casts over the marina. We have arrived in the Canary Islands. It is too late to add the miles we have traveled this time. It was a hell of a lot of miles. I have sailed more miles this year than I have ever done in my sailing career. Jens is no different in this regard.
Once again it's in the middle of the night. I have no watch today, but can concentrate fully on this post without regularly looking out for other ships.
Of the DSV requires proof of over 300 nautical miles on a sailboat for the sports coastal ship's license (SKS). This driving license is not even mandatory, but voluntary. It is the "highest" license I have and is only valid up to 12 nautical miles from the coast. But then I was a lot further away.
There are other, even higher driving licenses that require a few miles more. I don't have it. I have the miles. Jens too. The miles are our bonus on the upcoming crossing of the Atlantic, not the printed paper. Nevertheless, I keep asking myself whether we are qualified enough to make the leap across the Atlantic. It will certainly not fail on paper.
I take a beer from the fridge and take a short walk through the marina. There has long been silence on the boats, only noise comes from the marina building. One or two bars are still in operation. The wind has dropped noticeably for two days and as a result some boats have come in today. The crews are still partying.
Other boats left the marina today. Two had one ARC flag hanging outside, they are quite late for their regatta. It was quite reasonable that they were waiting for the strong wind to ease. Most sailors do not take unnecessary risks, they have respect for the water.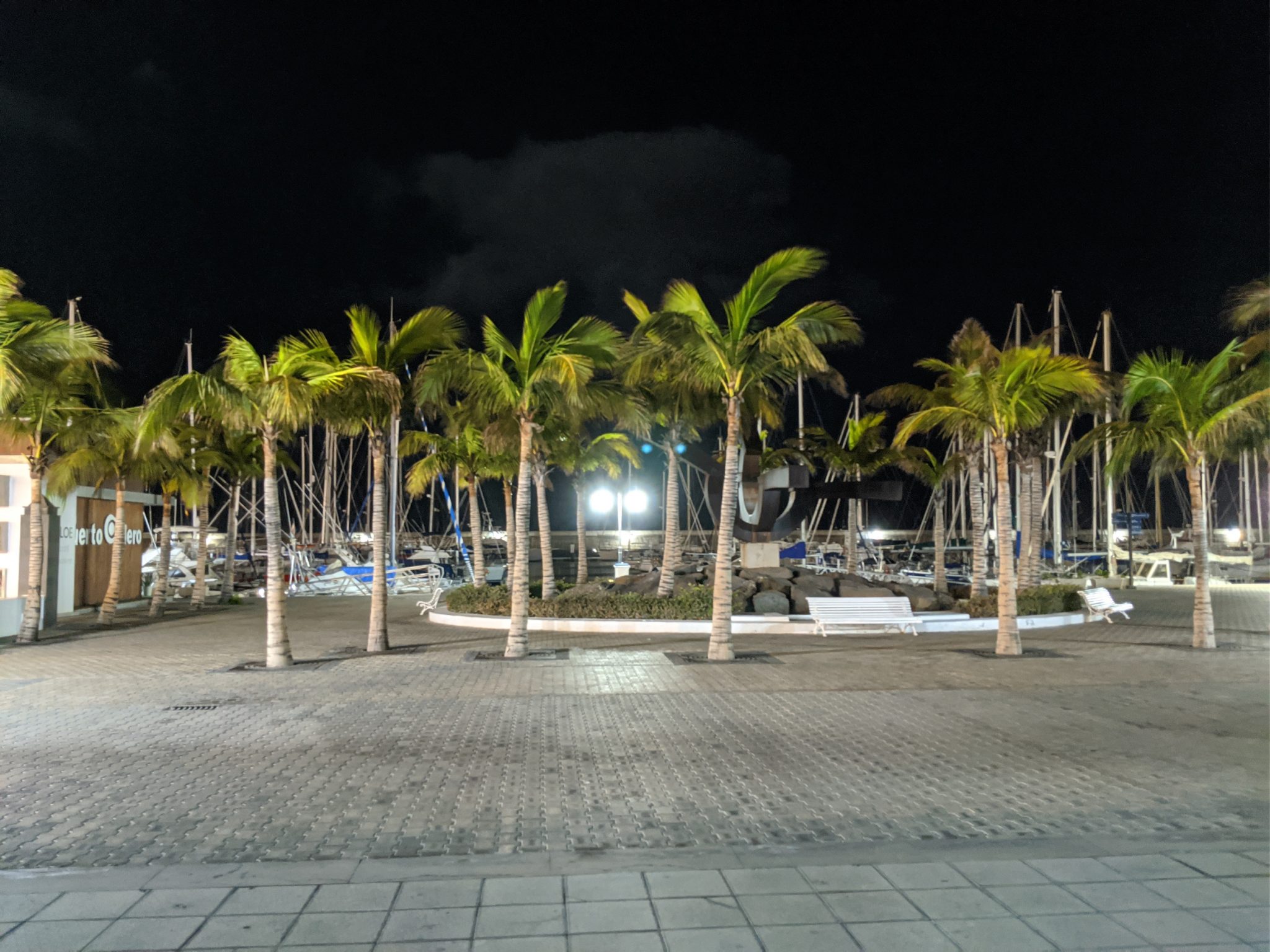 I'm looking for the marina cat. She lives in the local shoe store, but is not at home right now. She probably has a second and a third home. Cats are very flexible. Are we humans too? Are we flexible enough to live for three to four weeks in the tight, constantly moving space without bothering in the meantime? The chances are good, since we have now five longer, multi-day passages behind us. But all five passages together do not add up to the length that is now in front of us. Are we dream dancers, hypocrites, idiots?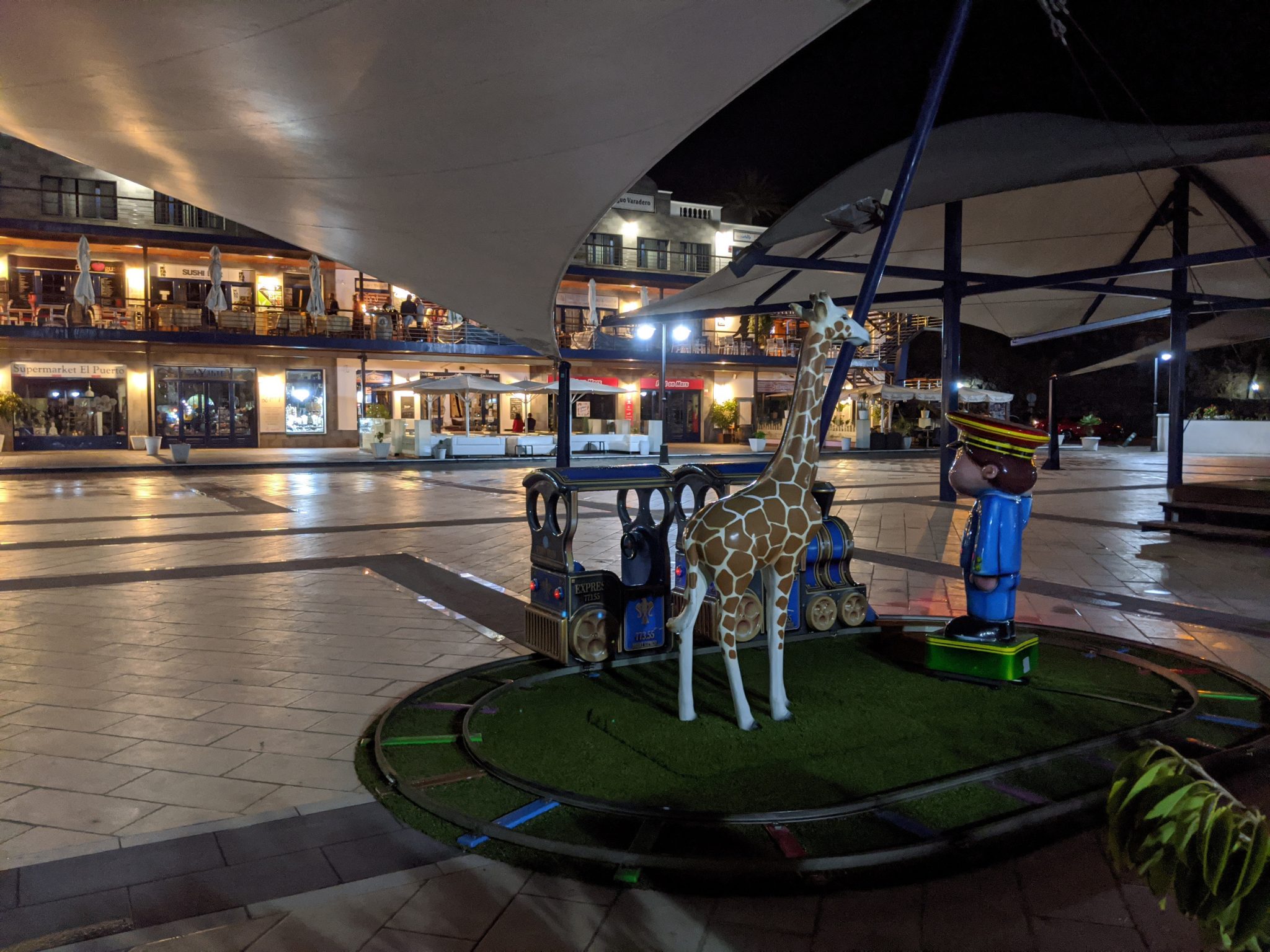 My walk leads me along the quay wall. Many sailing boats are here in the harbor, most of them are equipped similarly to us. They all have similar goals, everyone wants to cross the Atlantic. Only a few permanent residents have their boats here in the marina. You can recognize them by the Calima patina and by the fact that they are not permanently inhabited. Those who want to cross the ocean often have decades more experience than Jens and I combined. Can it go well?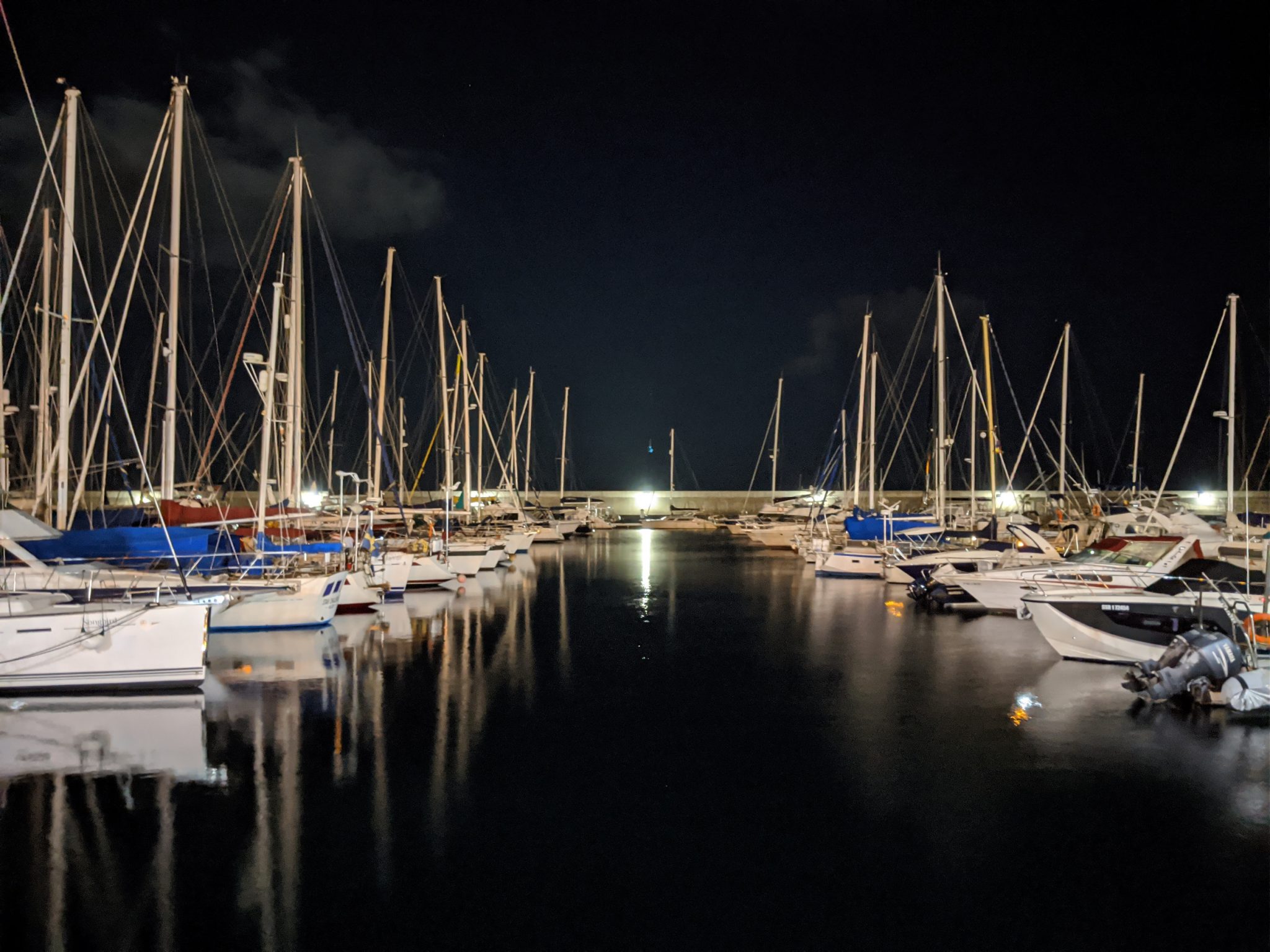 Our equipment is great, our supplies are gigantic. We have navigational stuff to vomit, nautical charts from all over the world. We have wind and solar energy, a watermaker and a good fridge. Our anchor is one of the best that you can buy on the market. We tanked up today and got an additional 100 liters of diesel in reserve canisters on board. Our genoa has been professionally repaired, our mainsail is also in top shape. We have hardly needed it since Roscoff. The storage loads bend due to the tin cans. All of our gas bottles are freshly refilled, so we can cook and bake them for at least half a year.
Our equipment is suboptimal. When I read in sailing blogs what the protagonists have installed on board, I occasionally get inferiority complexes. We don't have all that. On the other hand, Columbus didn't even have a nautical chart, Moitissier, Erdmann, Cornell and Schenk would have licked our fingers after our stuff. How far do you have to go with the equipment? When is it good How do you know you have enough?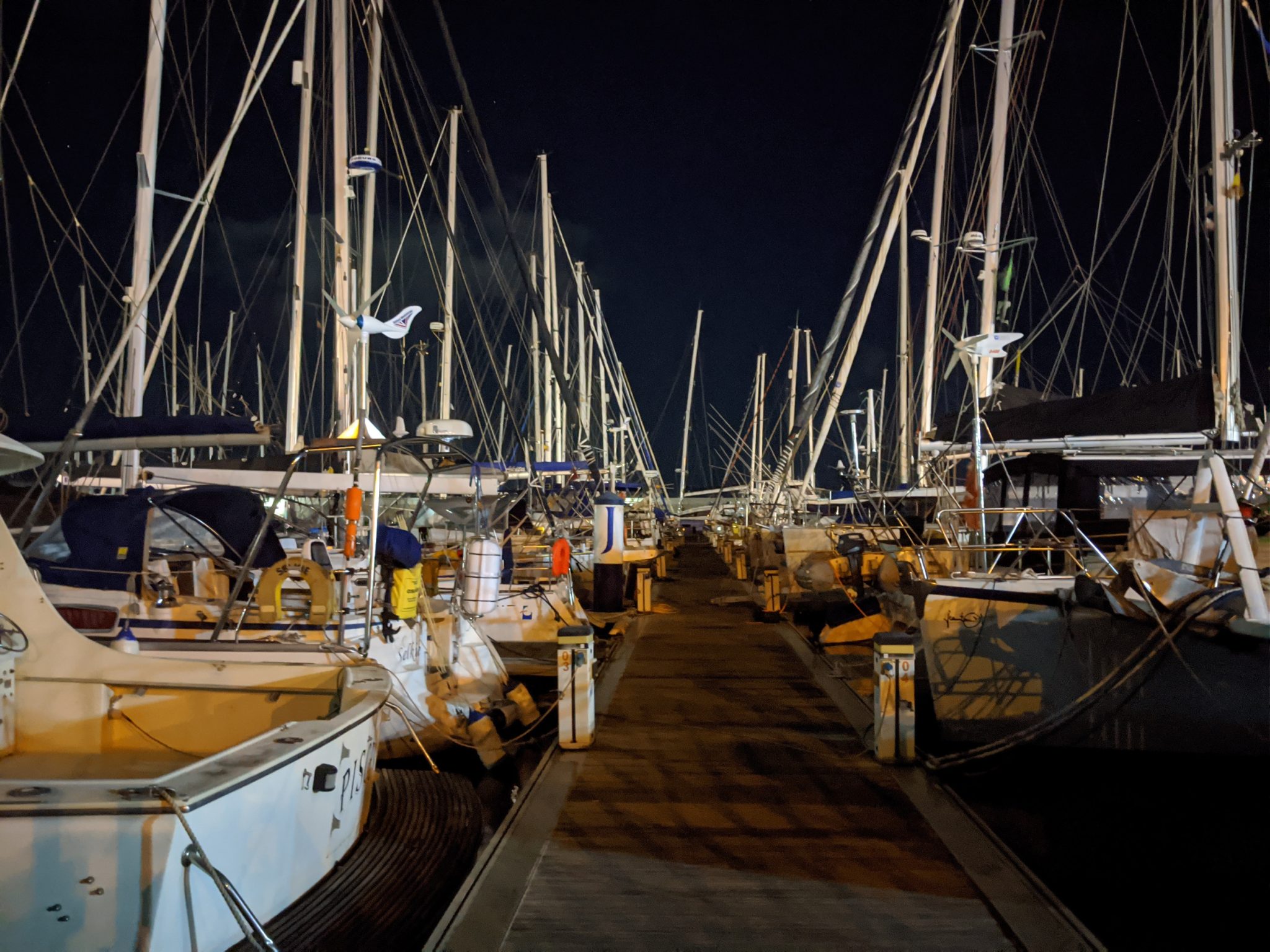 My steps turn back to our footbridge. The beer is empty, the can in the trash. We have a good ship. Sissi is over 40 years old, but she is stable and has been swimming for so many years. Other sailors envy us for the comfort it offers us.
We can handle our equipment. We know Sissi. Our navigation has so far been flawless. We made few mistakes when interpreting the weather forecast. We complement each other very well. What else should go wrong?
Our literature is up to date. The medicine chest is full and the medicine has not yet expired. The food is delicious. We can deal with fresh water as if it were not a limited resource.
After the trip to the Canary Islands, I was glad to be back in the harbor and no longer to hear the noise of the ship's creaking bandages, no longer stumbling through the area on the swaying platform and finally being able to sleep in again. Now I'm fed up with the harbor again.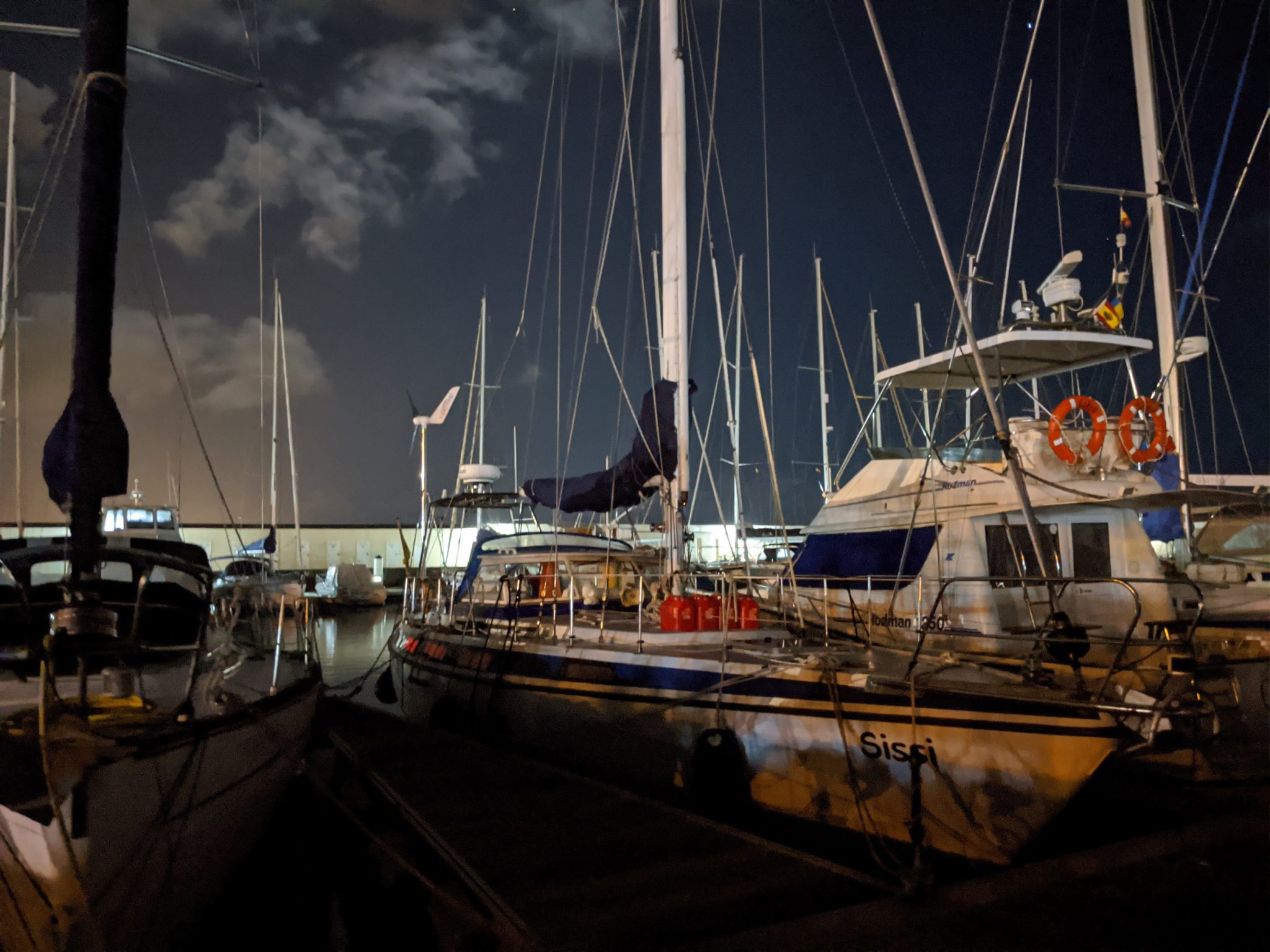 It is only 2,800 miles from here to St. Lucia or Barbados. That's about 23 days for a 120 mile etmal. And in between is Tenerife, where we want to stop again. I'm looking forward to the vastness, to the seemingly endless ocean. I can not wait any longer. Doubts are normal, I have never met a sailor who did not doubt his abilities.
Our spaceship is actually ready to go. Only a few more weeks and then we can go.