Everyone told us about the big party. The security guard at the marinator. The laundry man with his laundry boat. The fruit man. The taxi drivers. The bus drivers. The bartender. Everyone is talking about the big one Friday night party in Gros Islet. It is in all guidebooks. We have to go there.
We wait for the bus in front of the marina when a taxi driver comes by and recommends a taxi. It was difficult to get to the party by bus because everyone would go there. The bus comes after two minutes and has space for all of us.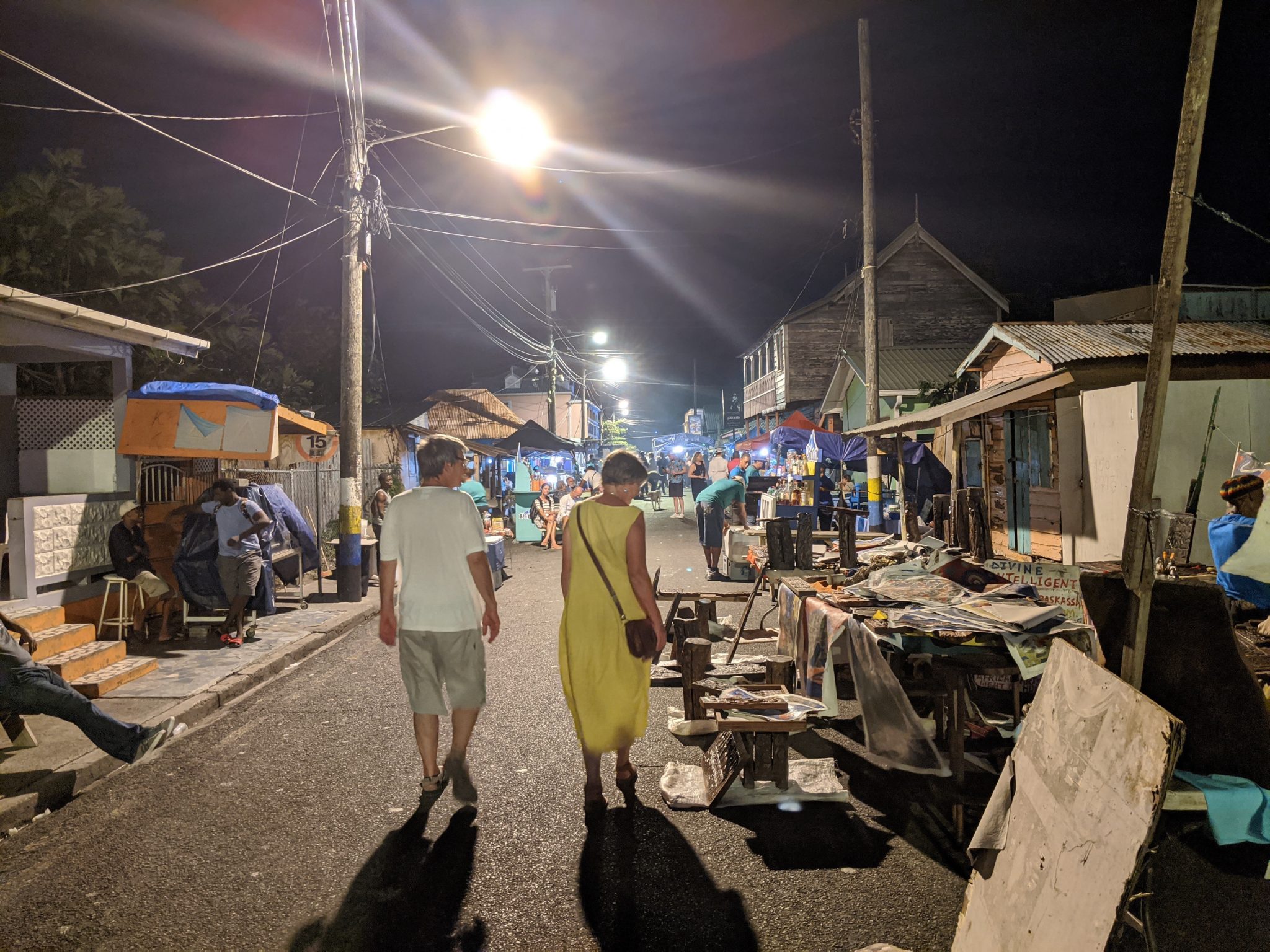 We walk along the party mile from the bus stop. Music can be heard from afar, we saw the large loudspeakers a few days ago. It smells delicious of grill. It is about 8 p.m.
I immediately notice that I no longer have to feel alone with my light skin tone in Gros Islet. There are no white tourists here during the week, everything is full on Friday evening. That must be due to the travel guides.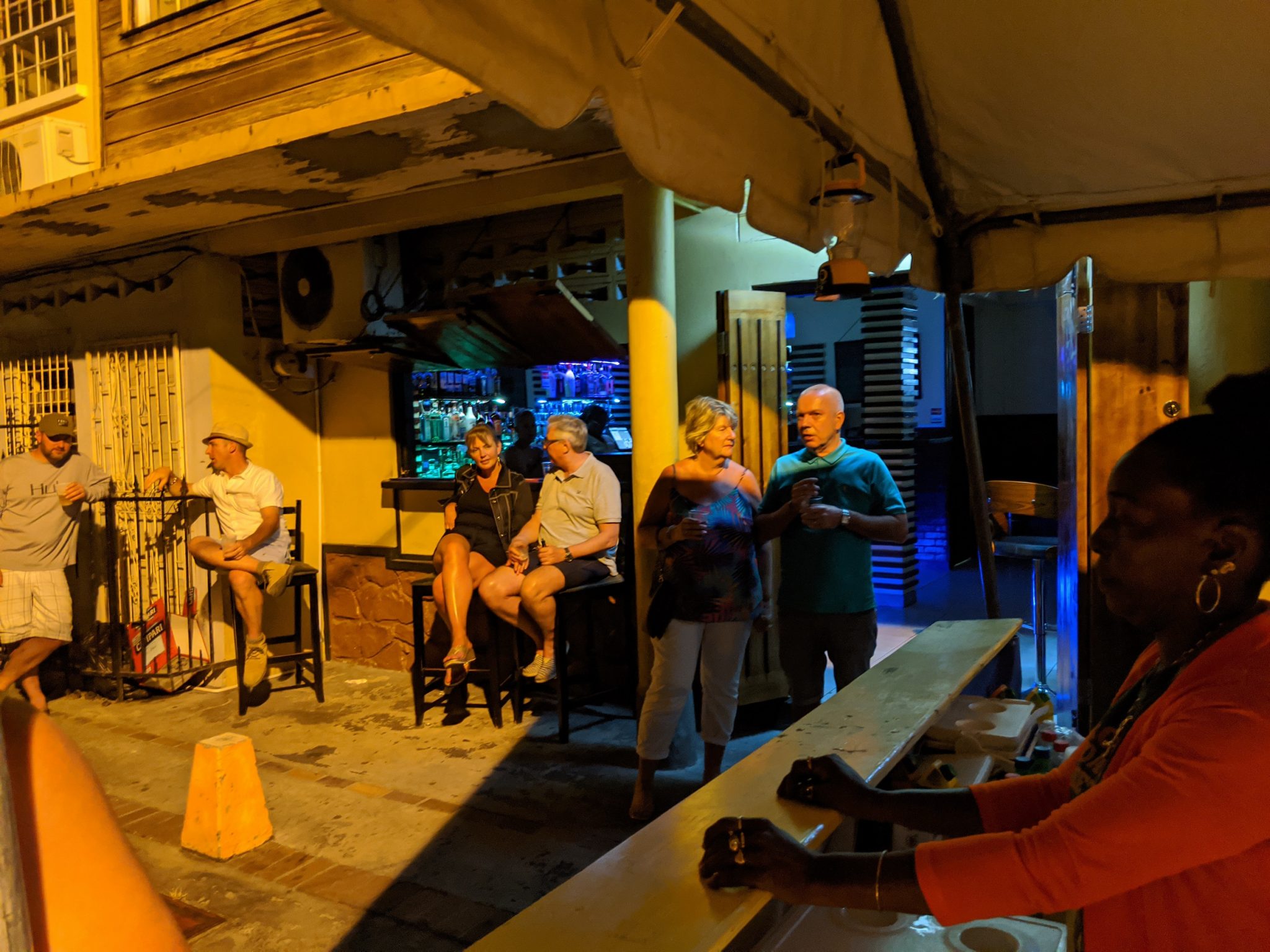 It is nicely done. Everywhere on the side of the road are stands with a grill (chicken, ladder, lobster, skewers) or rum punch or knick-knacks. The stalls are heavily frequented.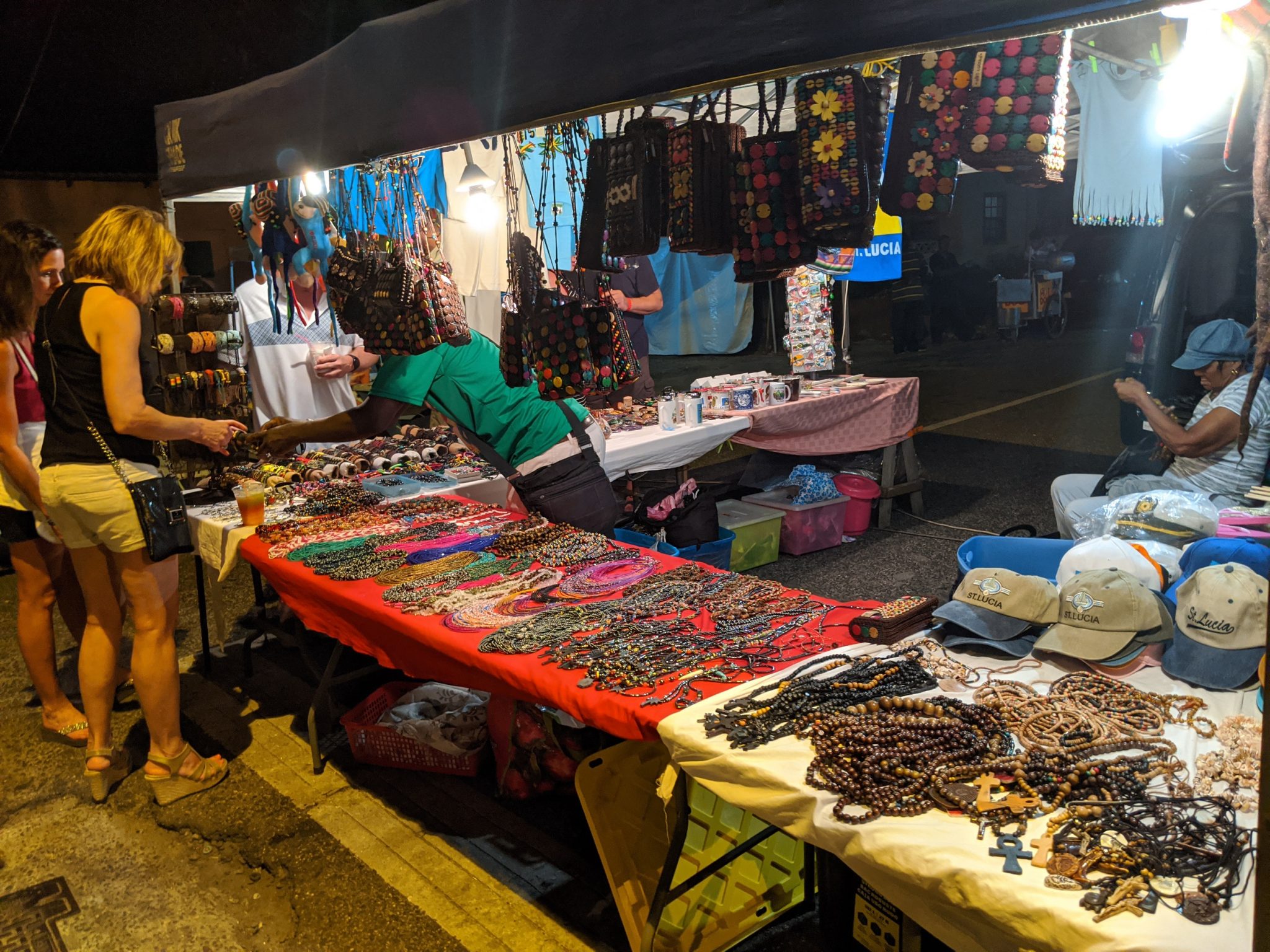 An artisan has also set up his sales booth. Here the rush is quite clear. Will that change in the night?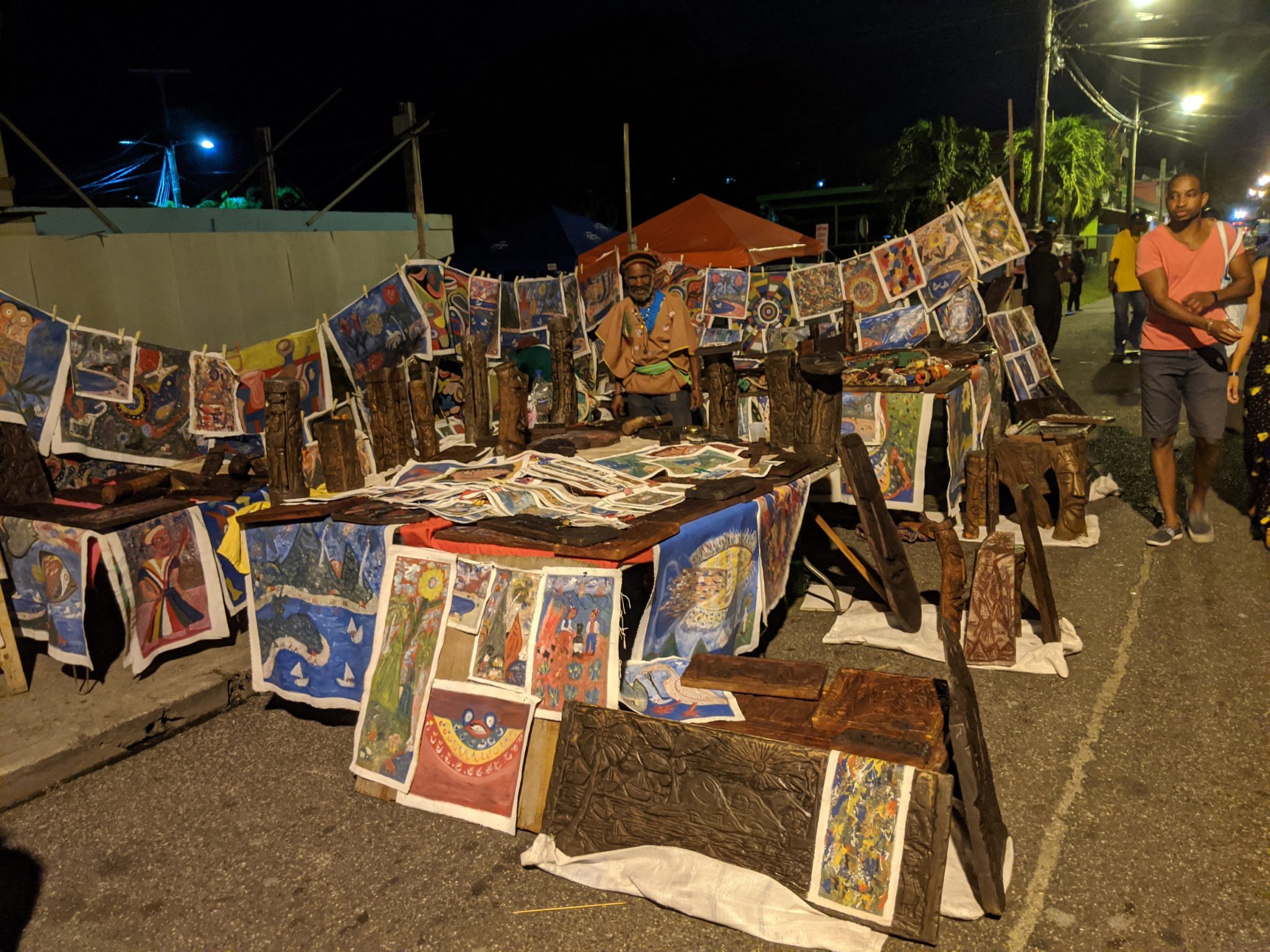 First of all, everything is very clear. The rush is quite limited until 10 p.m. We eat dinner from the freshly grilled food and let ourselves drift a bit through the streets.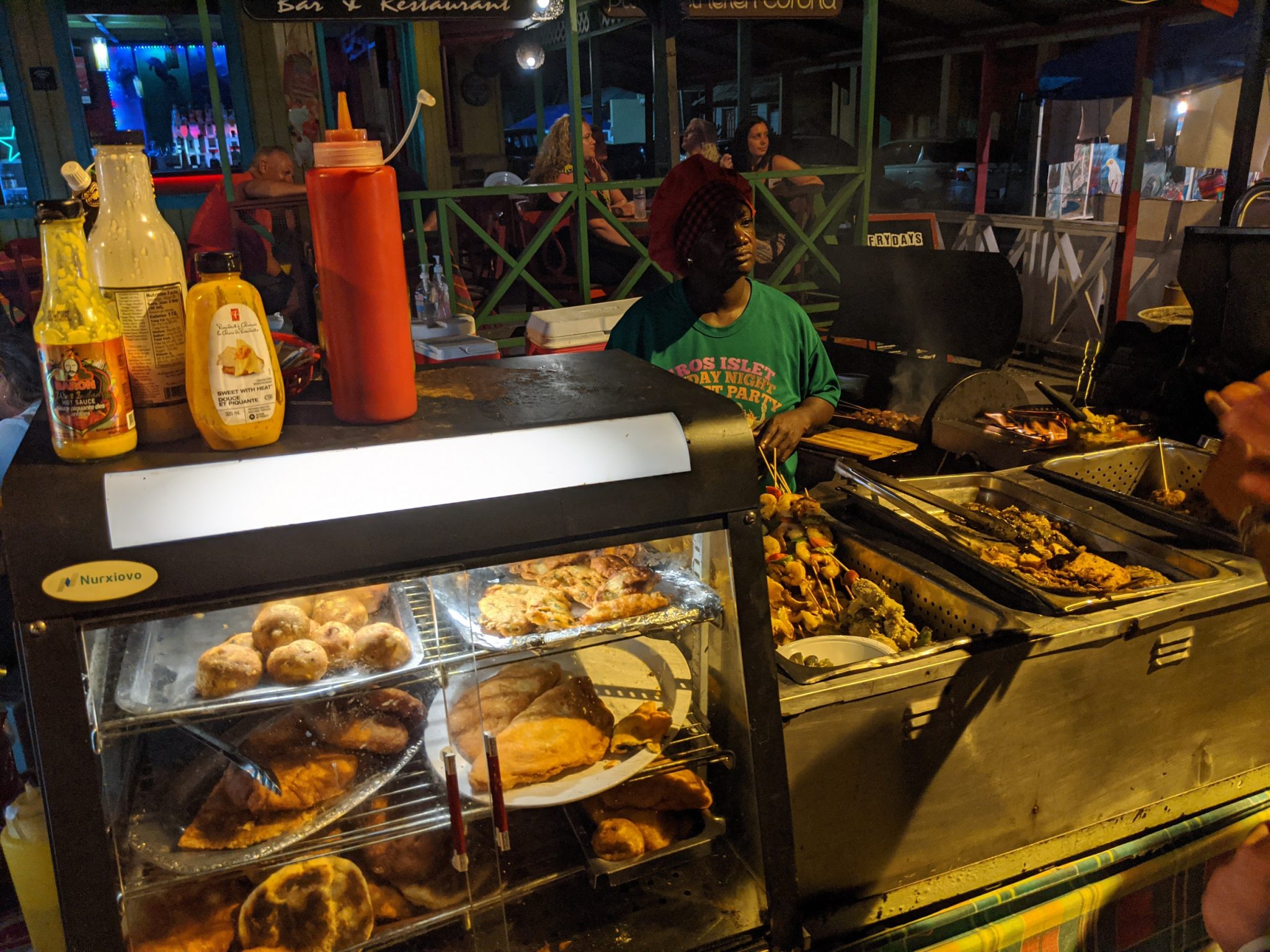 Not only the two-legged residents of Gros Islet are looking forward to the party and the money that is washed into the cash register every Friday. The four-legged residents also seem to enjoy the barbecue orgy.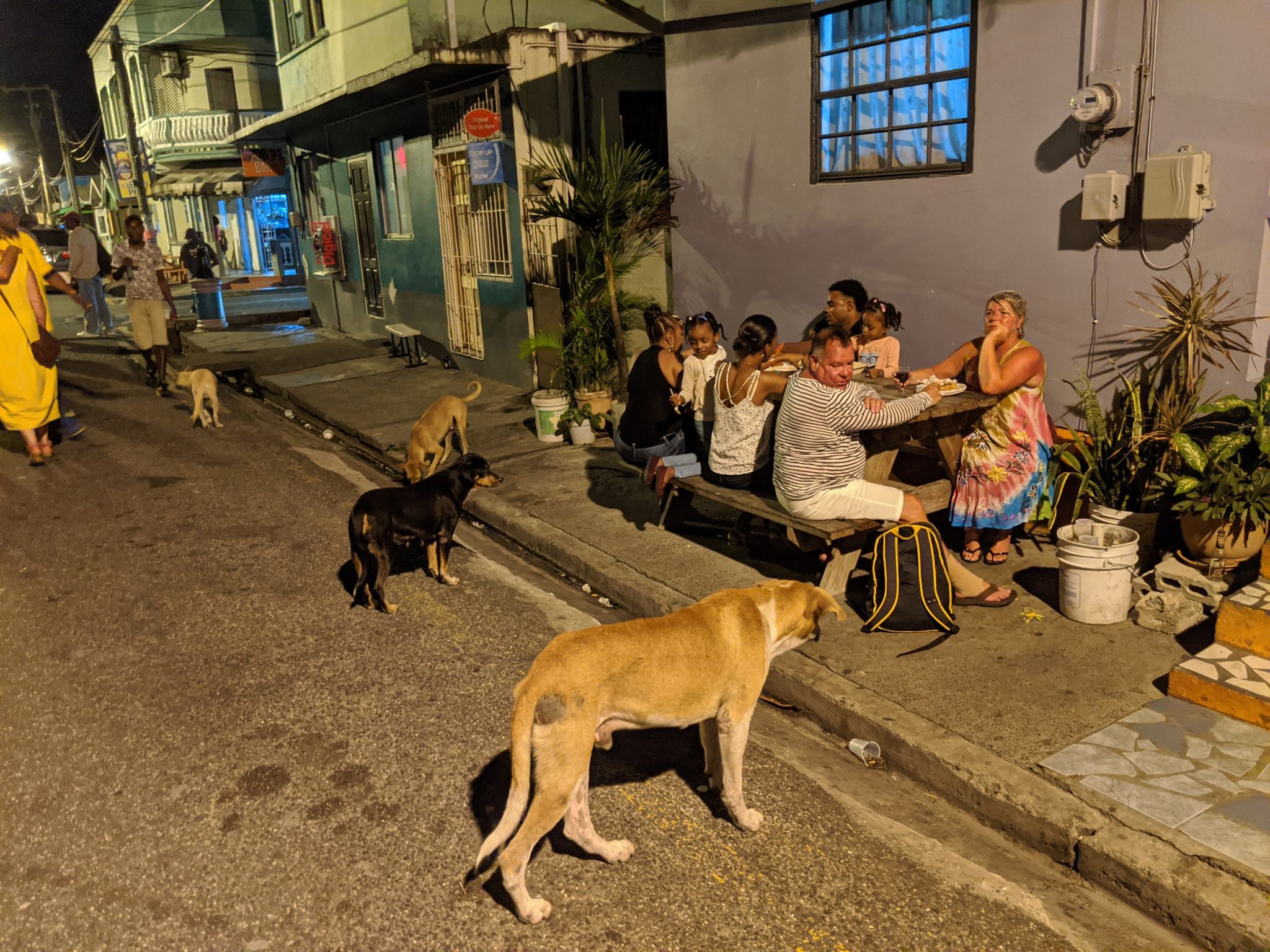 We decide around 11 p.m. that we want to go back to Sissi. In the meantime it has become really full. People dance on the street. There is a Ballermann mood. Drug sellers make their way through the crowd. There is even open cocaine, which I have never seen in this form.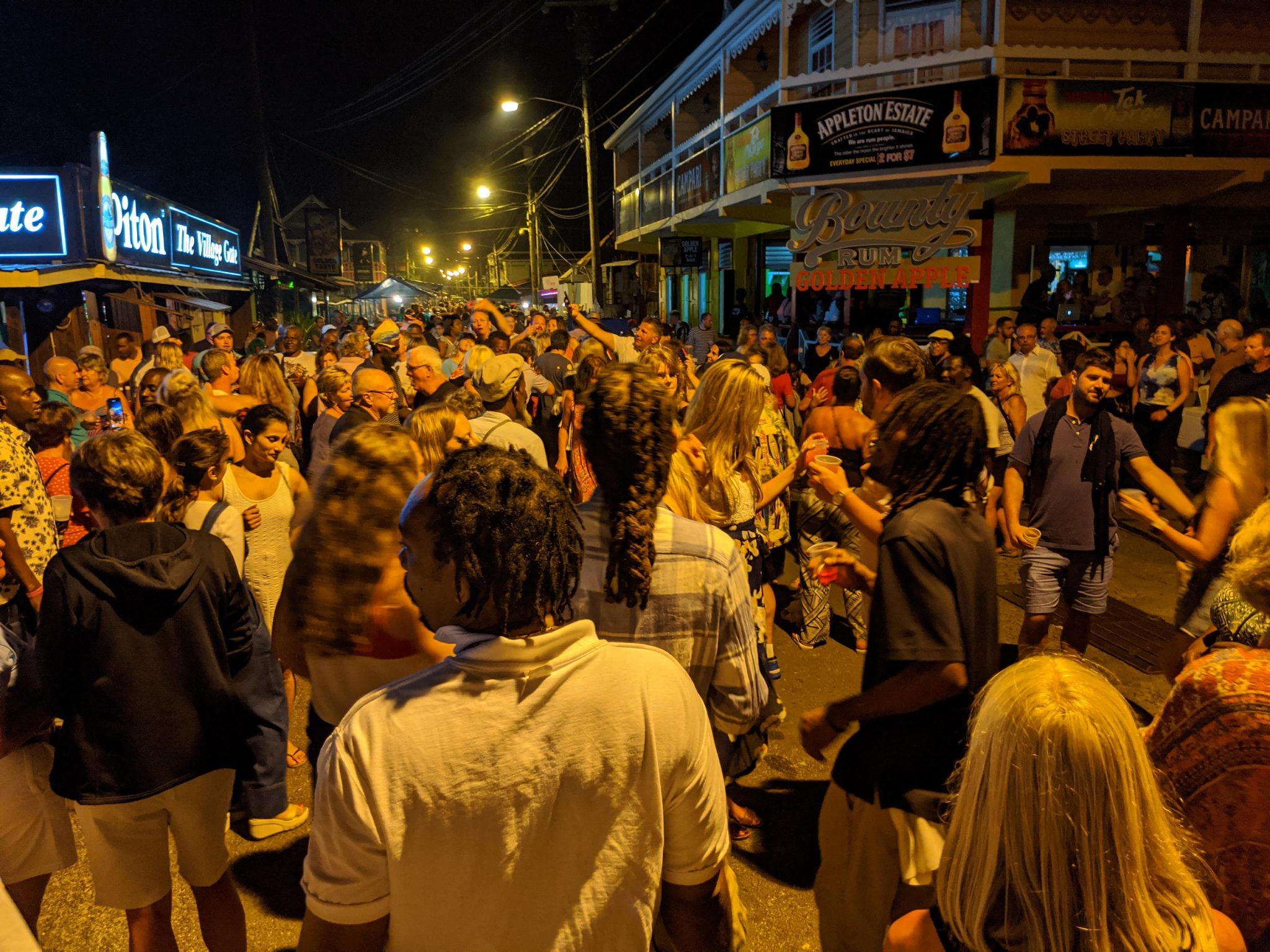 I made a few small videos to better convey the mood.
The people in this film have voluntarily shown that they have problems to dance their name grammatically correct. All. Really everyone in this video.
Conclusion: I don't need that again. It was a strange experience. But I have never had a package holiday in a holiday resort. So that's what it looks like when the people from the resort are released.