No, we still haven't equipped Sissi with torpedoes. We have not yet found the supply ship. However, today we have improved the comfort on board by several orders of magnitude.
As every morning, my back reminded me this morning that we still want to equip Sissi with new mattresses. The old ones were still from the previous owners, although much more comfortable than the guest berths, but still shabby and worn out. So we said to ourselves that we're going to look for a mattress shop.
On the internet we could find a store just 20 minutes walk from the marina, Marco Evaton.
The siesta ends at 4:30 p.m., we were in the shop at 4:35 p.m. With the help of our profound knowledge of Spanish, we asked for two mattresses measuring 90 cm by 190 cm ("el colchón"). We also have perfectly working index fingers, can exchange a few words of English with the shop owner's daughter (approx. 12 years old), paint the sailing boat as a home address on a sheet of paper and tick the berth in the marina on the city map. The plastic card for payment works internationally.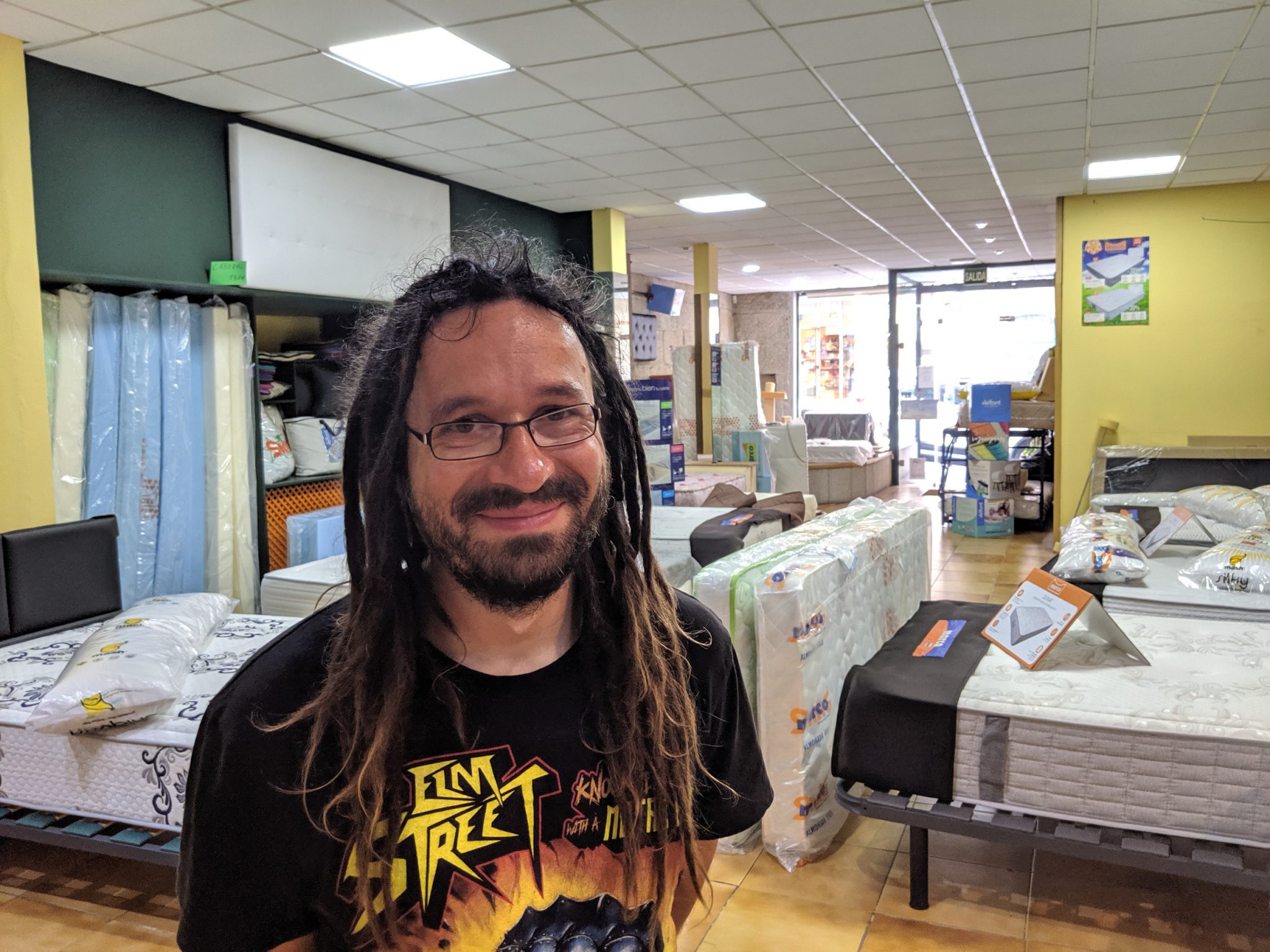 We have of course thoroughly tested the mattresses. Every mattress was better than the old things on the boat. So we bought those that certainly fit in the bunk. The shopkeeper promised us the same day delivery.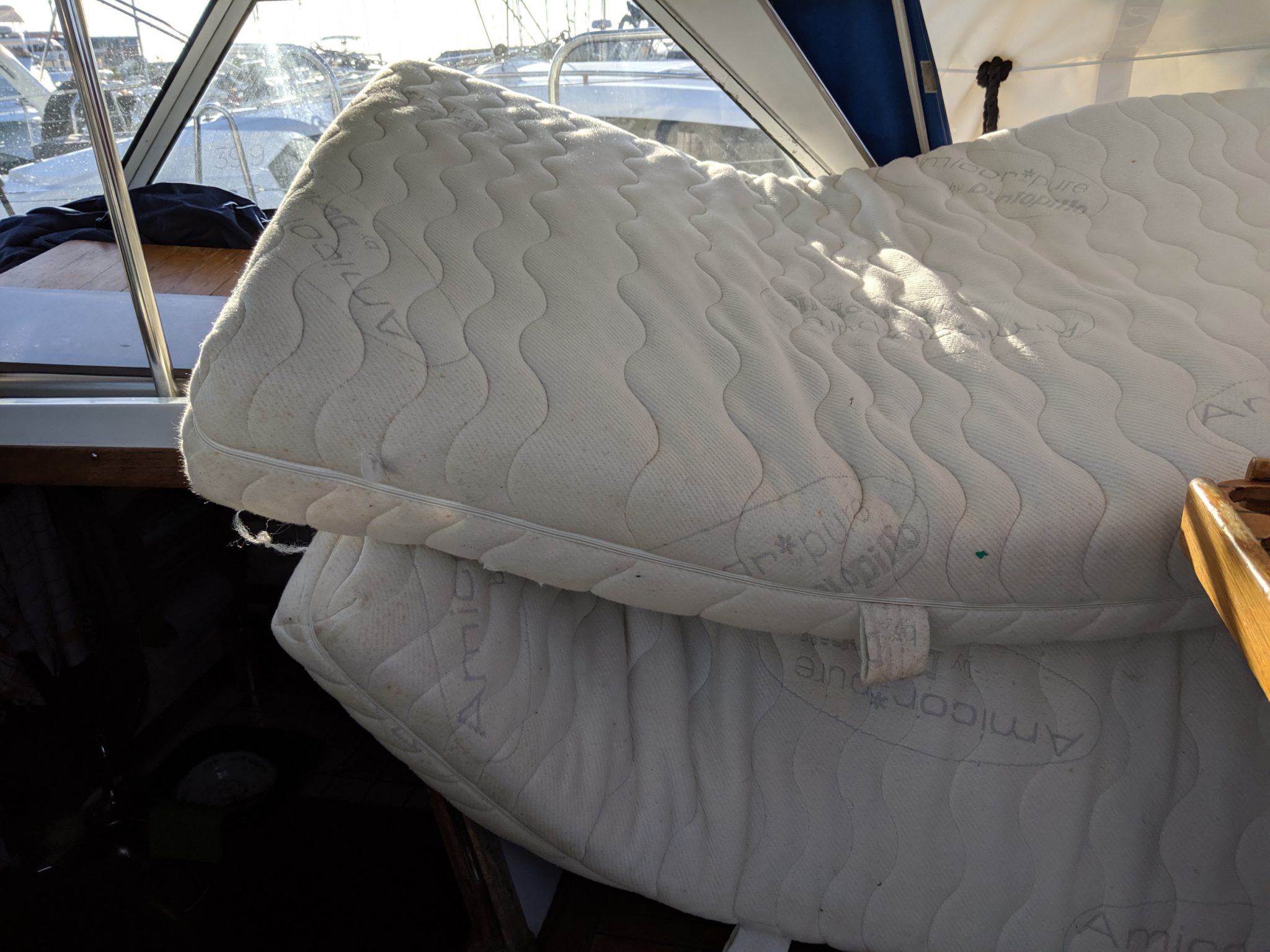 In order not to waste any time, we have already taken the old mattresses out of the boat. Things were stubborn and twisted and resisted. Of course, in addition to delivery to the boat, we were also offered the disposal of the old documents.
Nevertheless, there were a few complications with the delivery address, which could be cleared up with the help of a friendly Spanish woman on the roadside. The shopkeeper called me, I only understood so much that he didn't know exactly where to go by car. The nice Spaniard spoke just enough English that I could explain to her that she should explain to the man on the phone where he had to go. Perfect. Worked.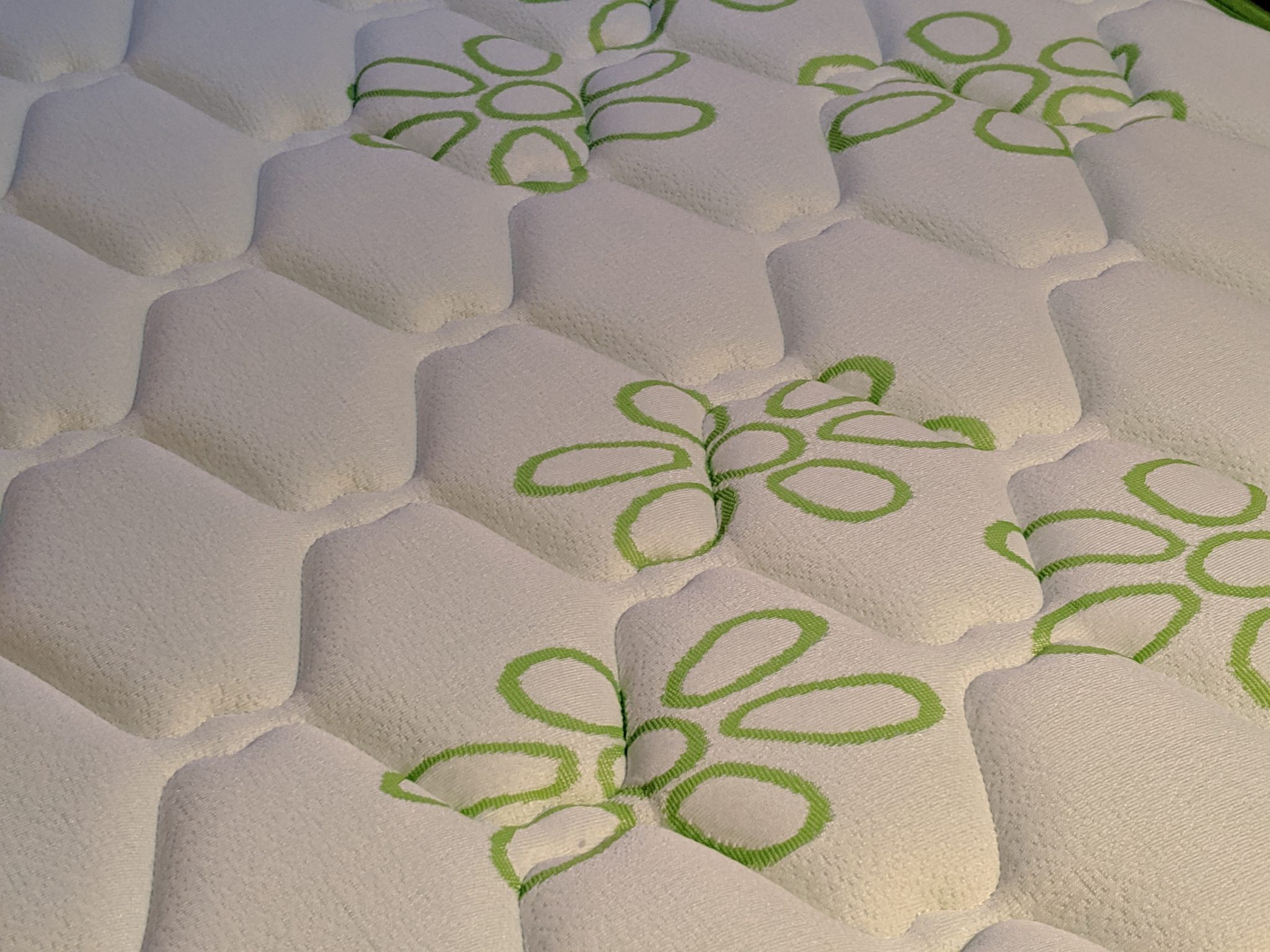 In record time, Jens and I got the new sleeping pads on board and into the berths, freshly covered them and then found that we hadn't even photographed the new, originally packed mattresses. Bad luck. I plucked the sheets down again for the last photo. Today I go to bed early.