general information
There are two bus networks, but they are largely congruent. Firstly, there are the Arubus buses. Arubus is a state-owned company.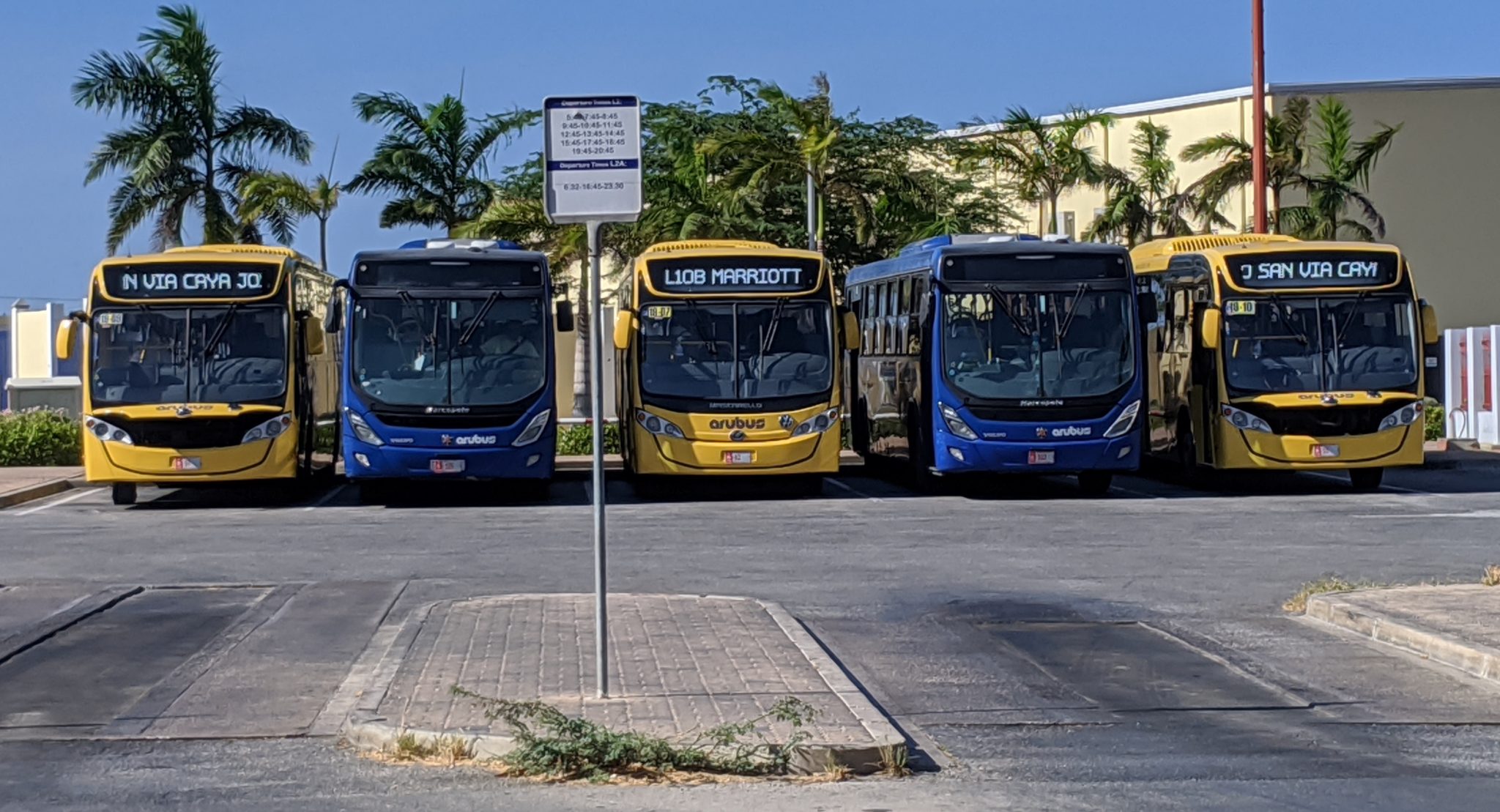 A single trip on the Arubus costs 4.50 AWG. In return, you get the transport in a mostly air-conditioned bus equipped with WIFI. When getting in, you have to disinfect your hands and the driver is happy to take the fare disinfected.
All Arubusse start at the central bus station in Oranjestad. The published departure times are not to be taken seriously. Some of the bus routes that are supposed to run do not exist. Other bus routes do not run at the departure times that are published on the Internet or at the bus station.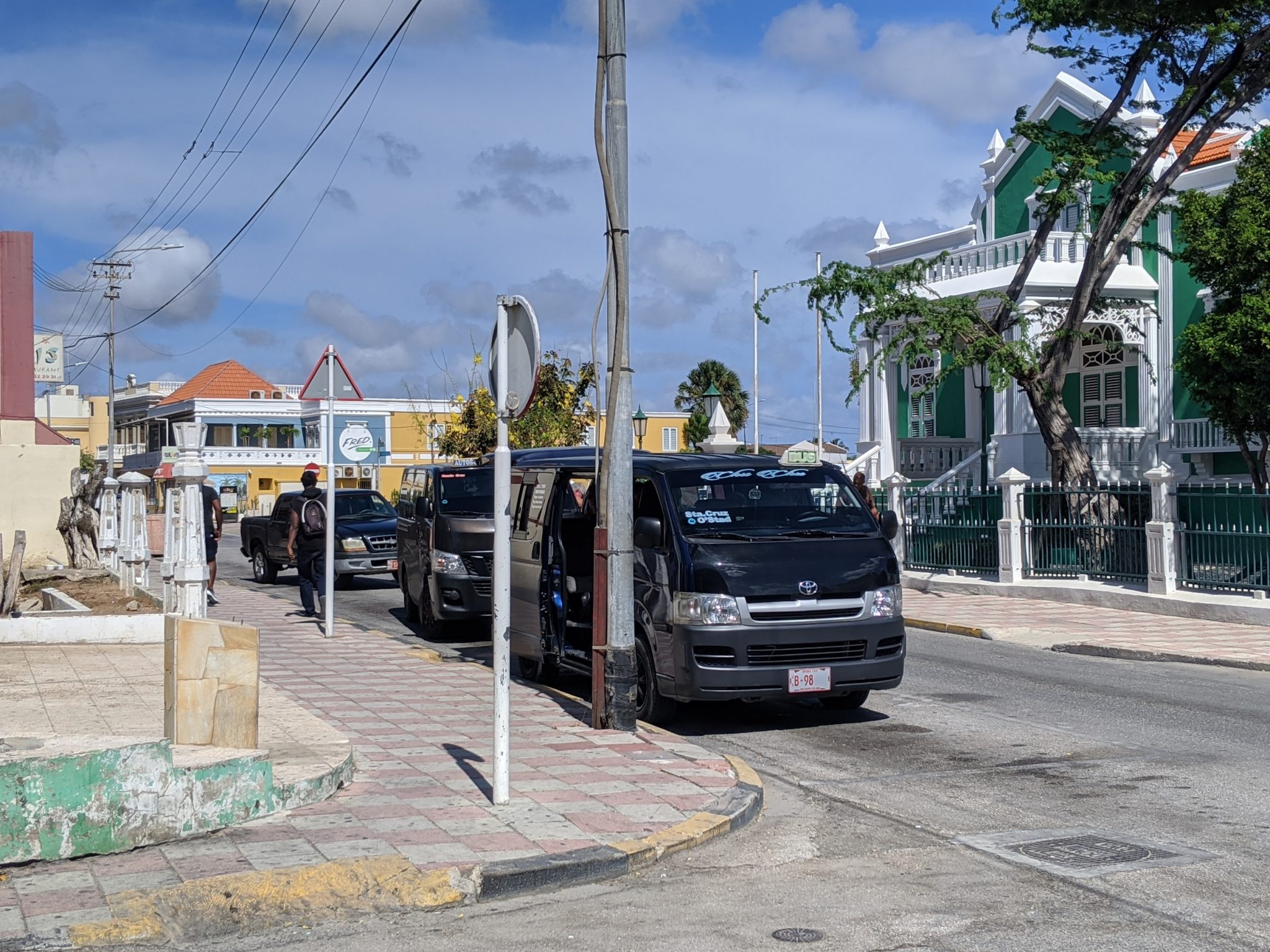 The single trip in the minibus costs 3 AWG. For this you get the transport to the destination stop. As a special service, there is the option of having yourself driven to an address off the route. The surcharge ranges from 1 AWG (to the marina within Oranjestad) to 3 AWG (to the Donkey Sanctuary). The quality of the means of transport is very different. There are no timetables.
Main lines:
Oranjestad - San Nicolas
Price Smart, Doit Center, Airport, Zee Rover
Oranjestad - Santa Cruz (- San Nicolas)
Donkey Sanctuary
Oranjestad - Marriott
Superfood
Oranjestad - Noord
Superfood, Doit Center (with food)