There is a reservoir on Guernsey that provides drinking water. It is missing on the tourist map with the best sights, but you can see on the Google satellite map that there are no streets and there are only a few houses around.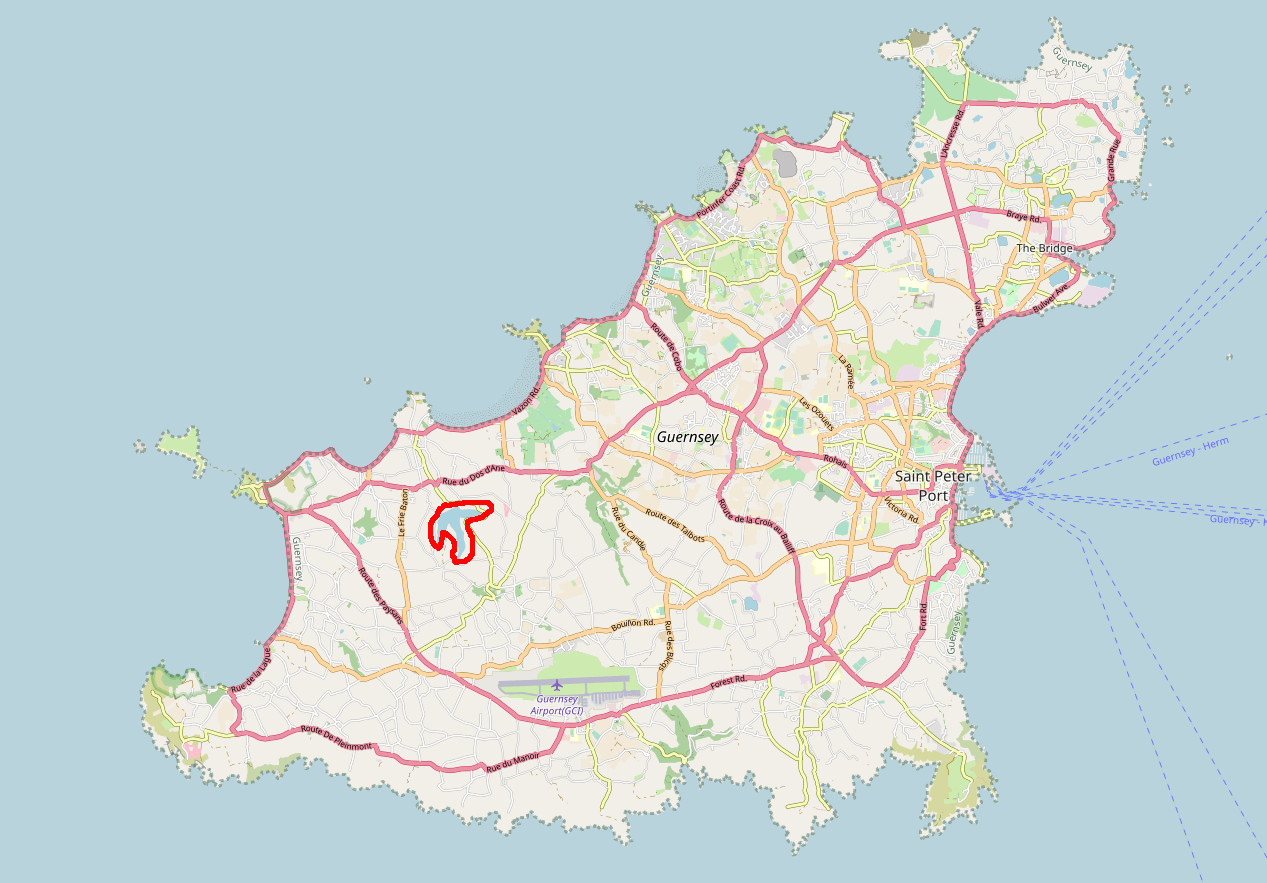 Since we did not want to leave the port due to the weather forecast, we decided to hike around this reservoir. There is a nature trail on which you can hike. After a bus ride and a short walk to the dam, we were able to start on the hiking trail. There are also parking spaces for the normal Guernsey residents on both sides of the dam. We have now learned that on Guernsey you can cover the shortest distance by car.
The sun was shining wonderfully from the sky and a strong wind was blowing from the sea over the dam.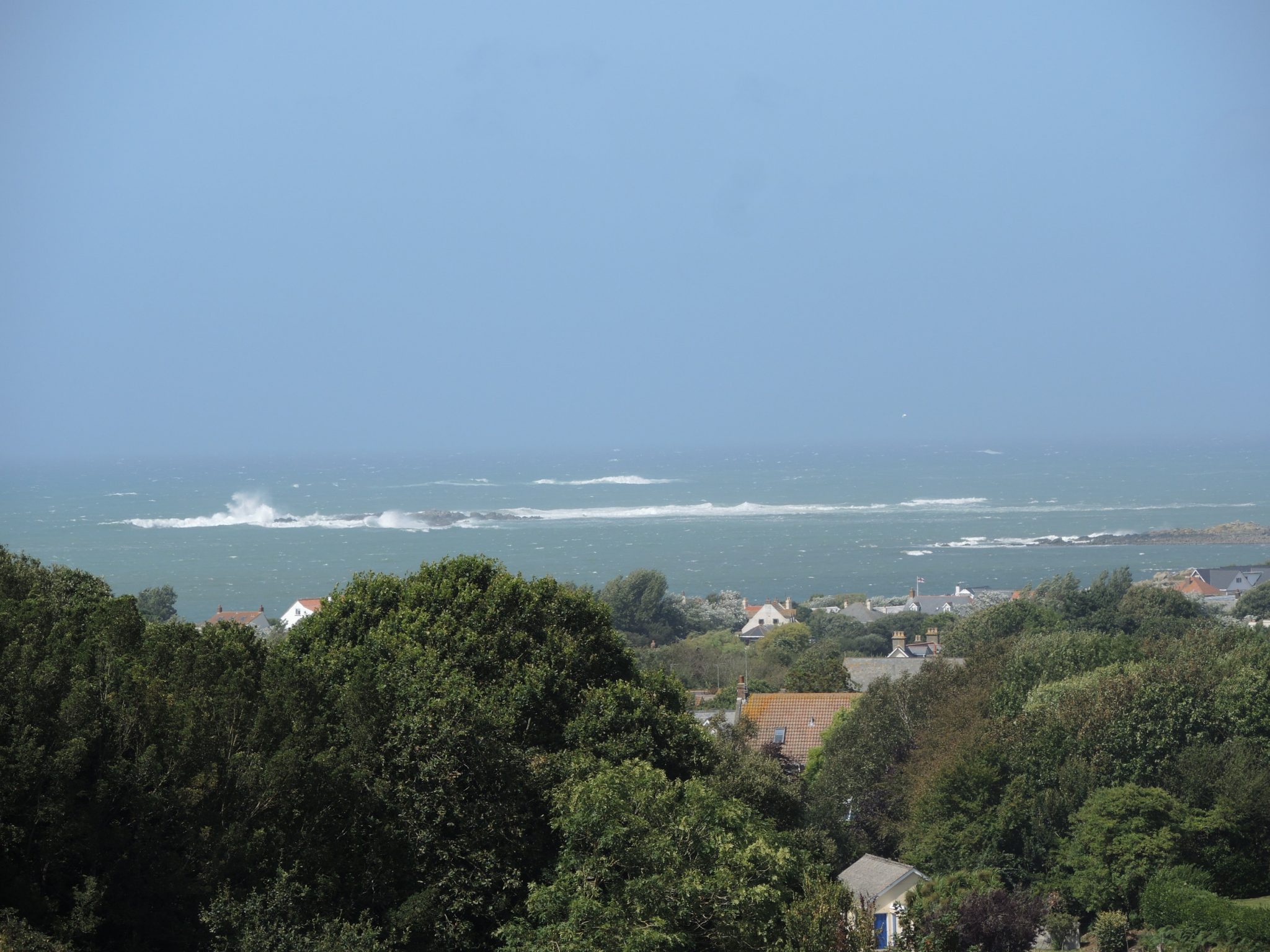 Looking at the spray that sprayed over the rocks, we were glad we didn't leave the harbor. It was quite lonely by Guernsey standards, we only met a few people.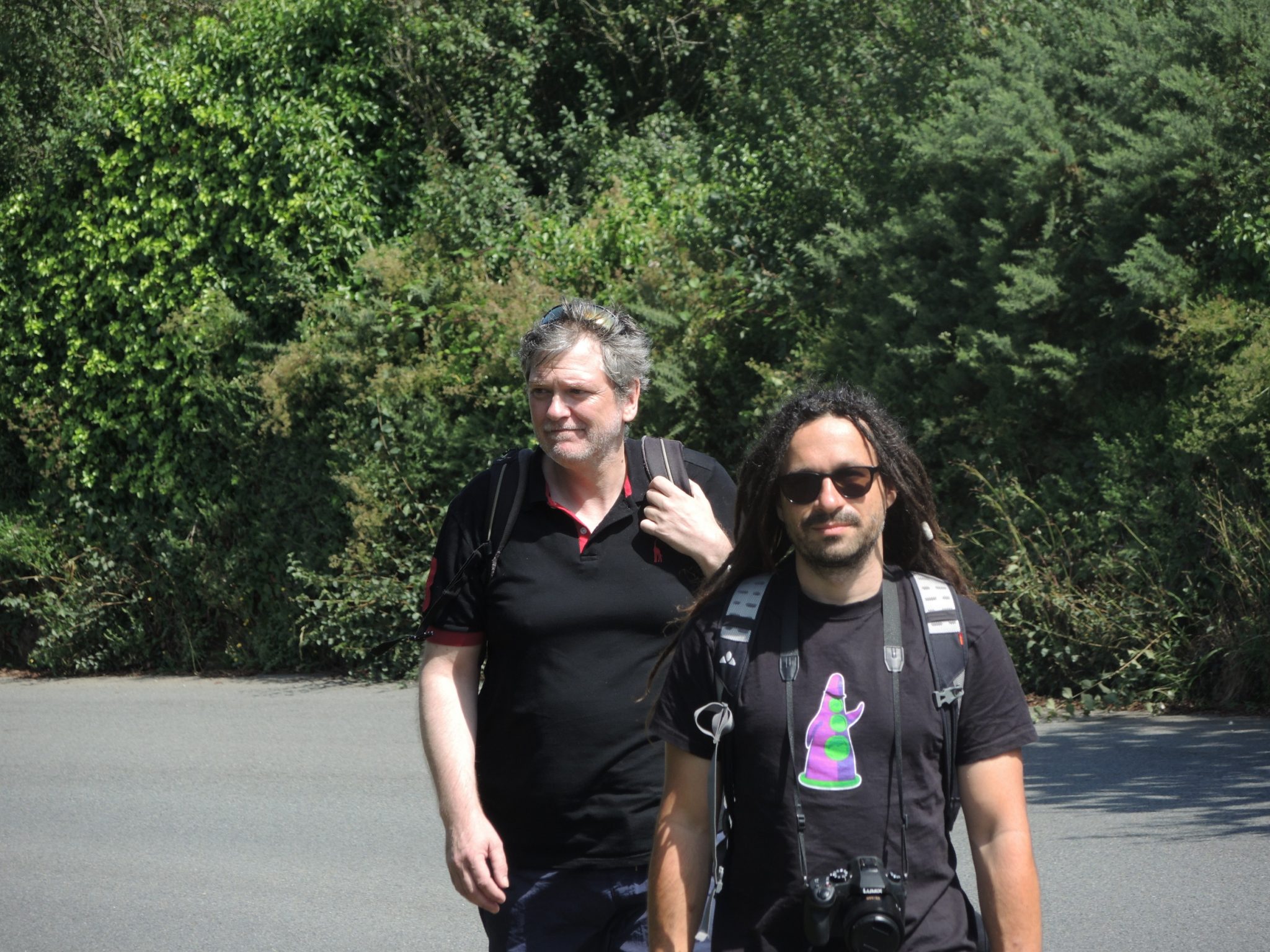 First we went on a small, hardly used road to blackberry hedges with unfortunately still unripe blackberries, to corn fields with not yet ripe corn cobs and to walls that delimit typical British plots. After a while we were able to catch a glimpse of the lake.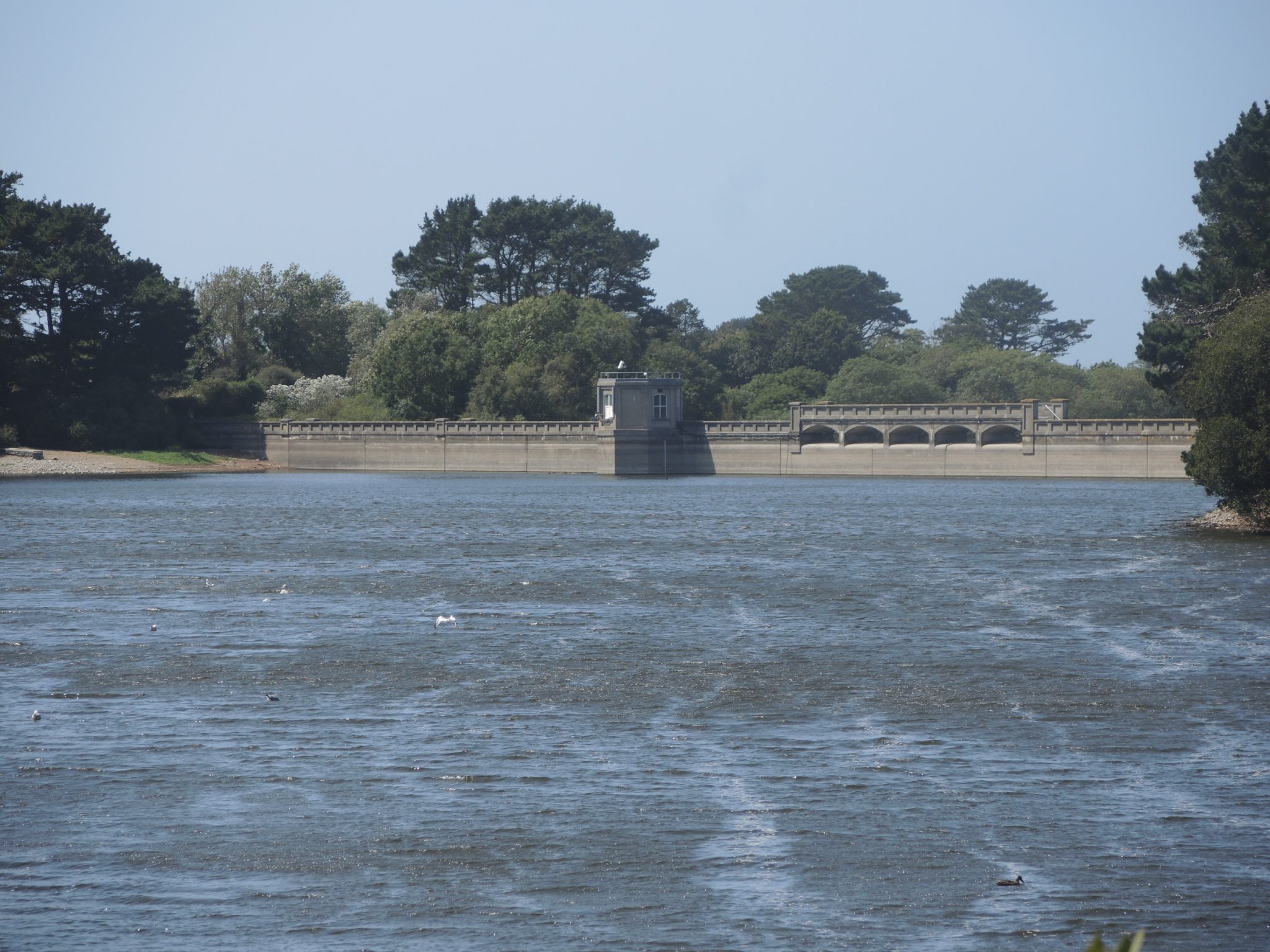 Even up here you could still see the force with which the wind was blowing off the island. Again we were satisfied with our decision for another port day. Of course Sissi would have carried us safely through the strong wind. Of course we could have sailed that out. But it would have been somewhat uncomfortable and we weren't in a hurry. For this we could observe seagulls and herons. There are many trout in the reservoir and even fish farming.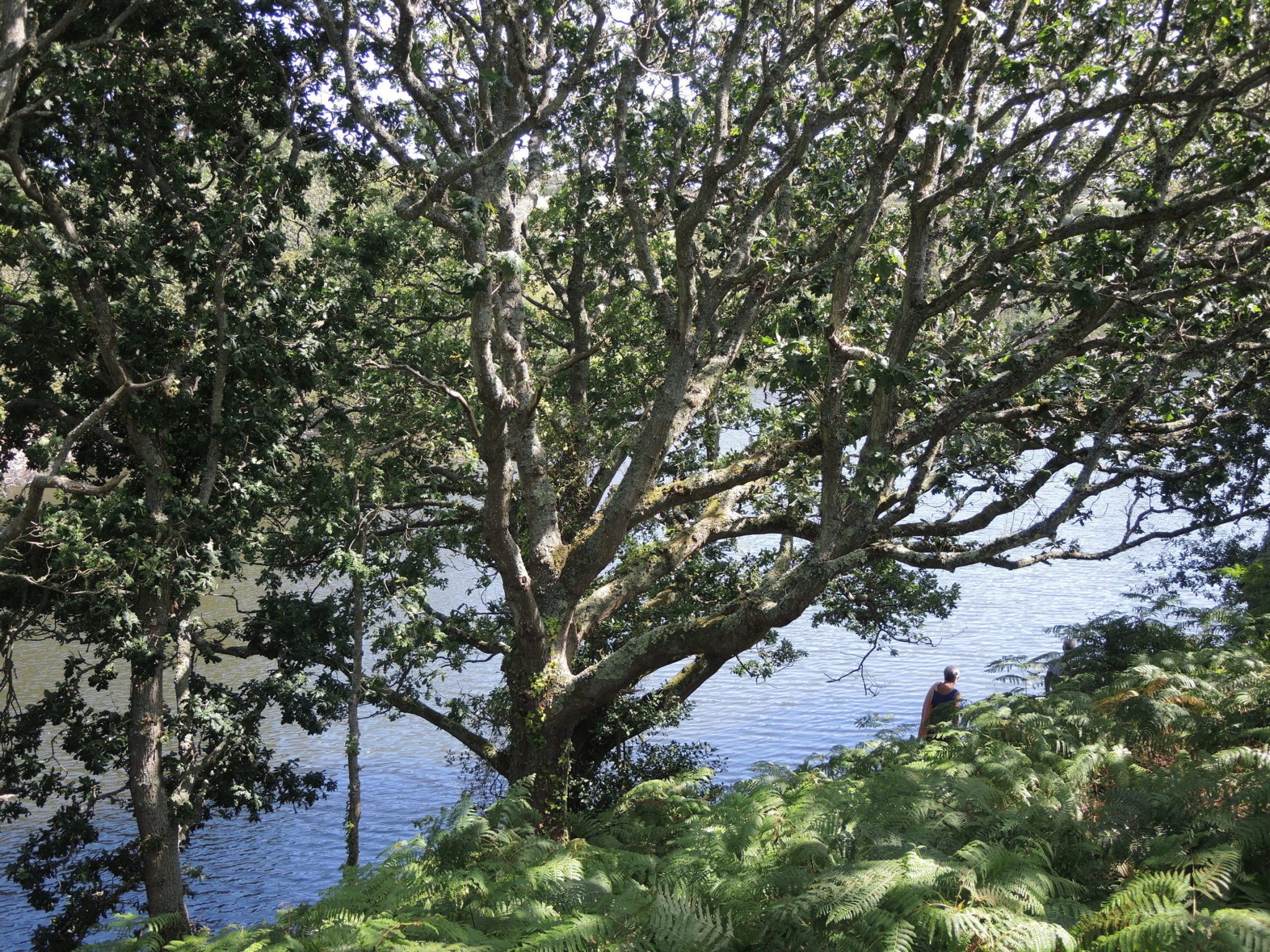 Halfway around the circuit we switched to a hiking trail in a kind of jungle. We had finally reached the nature trail.
There are not many natural corners on Guernsey. Wherever they are, however, they are very, very beautiful. Dead wood is not cleared away in the natural forest, but left for the insects. We liked that. The almost Mediterranean-looking vegetation was beautiful.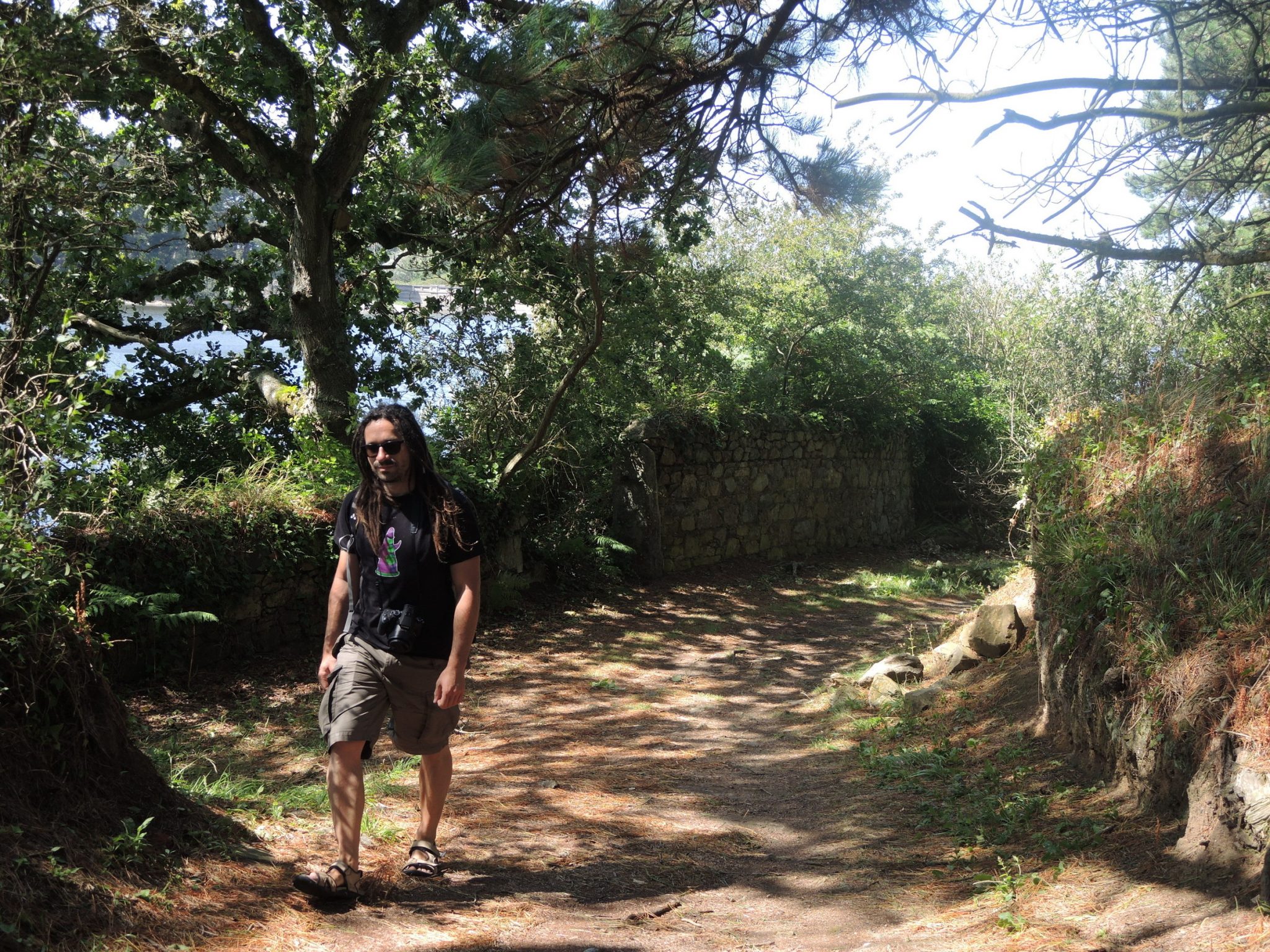 In the meantime the usual lunchtime was over and more and more people came to meet us. We weren't the only ones looking for nature.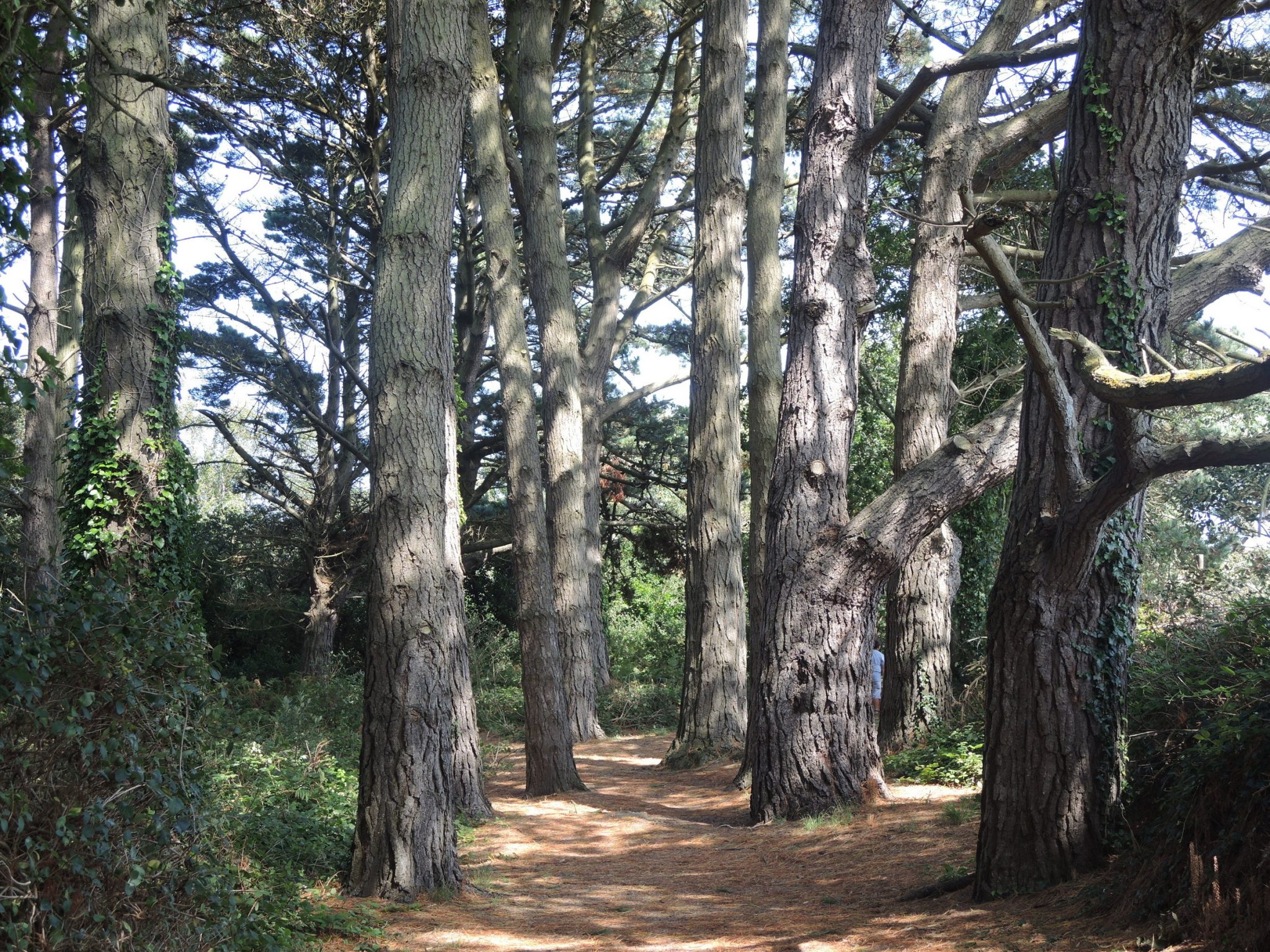 After about three kilometers the loop was over, we came to the place from which we started the hike. Like everything on Guernsey, the round wasn't particularly big. However, the corner is one of the most beautiful places we got to know on Guernsey. Our recommendation for other sailors or Guernsey vacationers who are looking for a place that is beautiful and not listed on the normal tourist map.