One of the good reasons to extend an Islay stay almost indefinitely is the nature on the island. In addition to stills and pubs, there is a lot of nature that you can hike. So Jens and I went for a walk around the bay to the Port Ellen lighthouse. That is almost 10 kilometers there and back, which is very varied.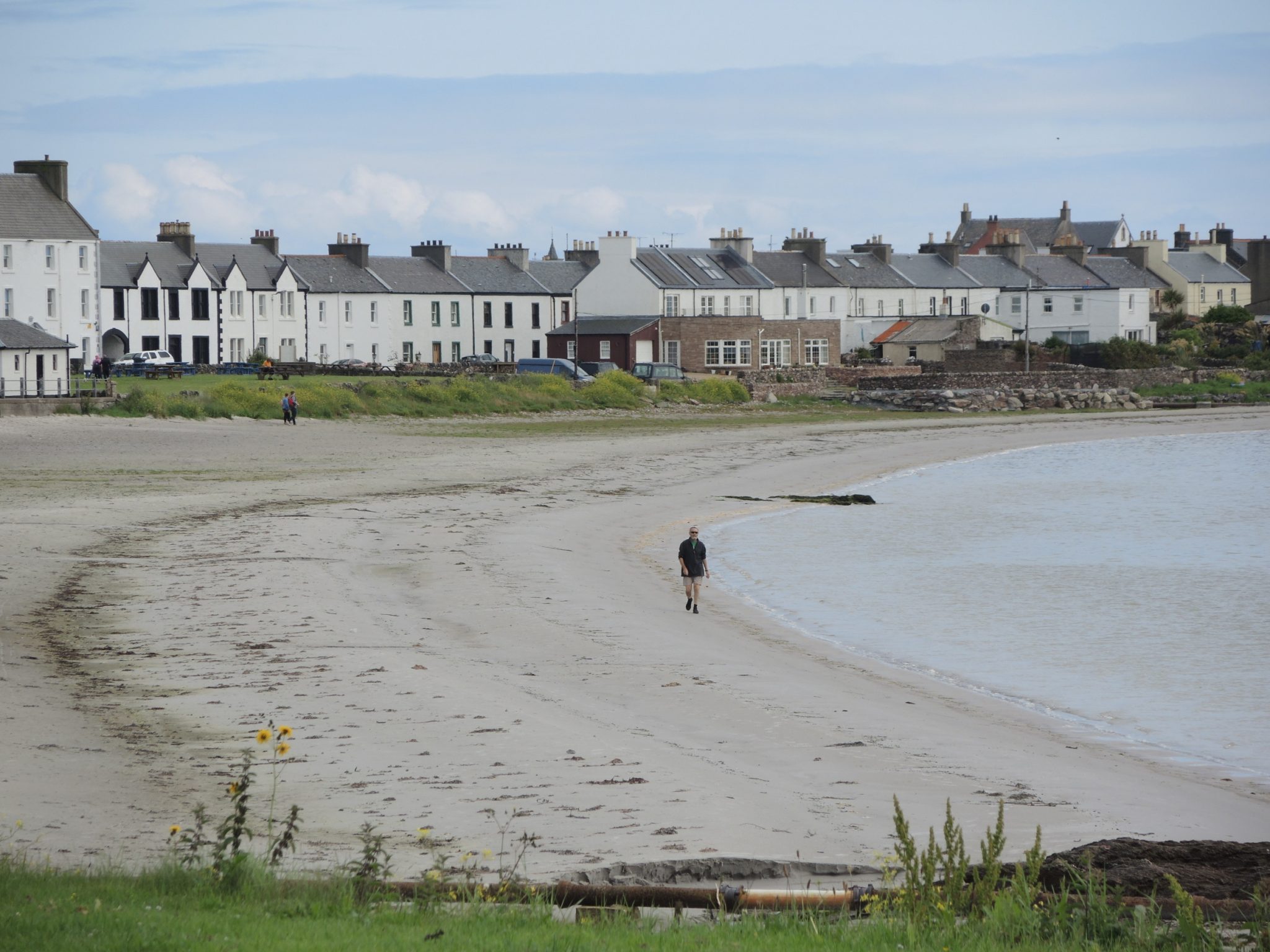 First you walk along the beach of Port Ellen, past the former distillery and today's malt house. Depending on the wind direction, it smells great of the malted grain. You turn left and walk through a small development area, then the place is over and nature begins.
The path leads through a small forest that doesn't really look like it is on Islay. Everything is calm and peaceful, only the seagulls always scream.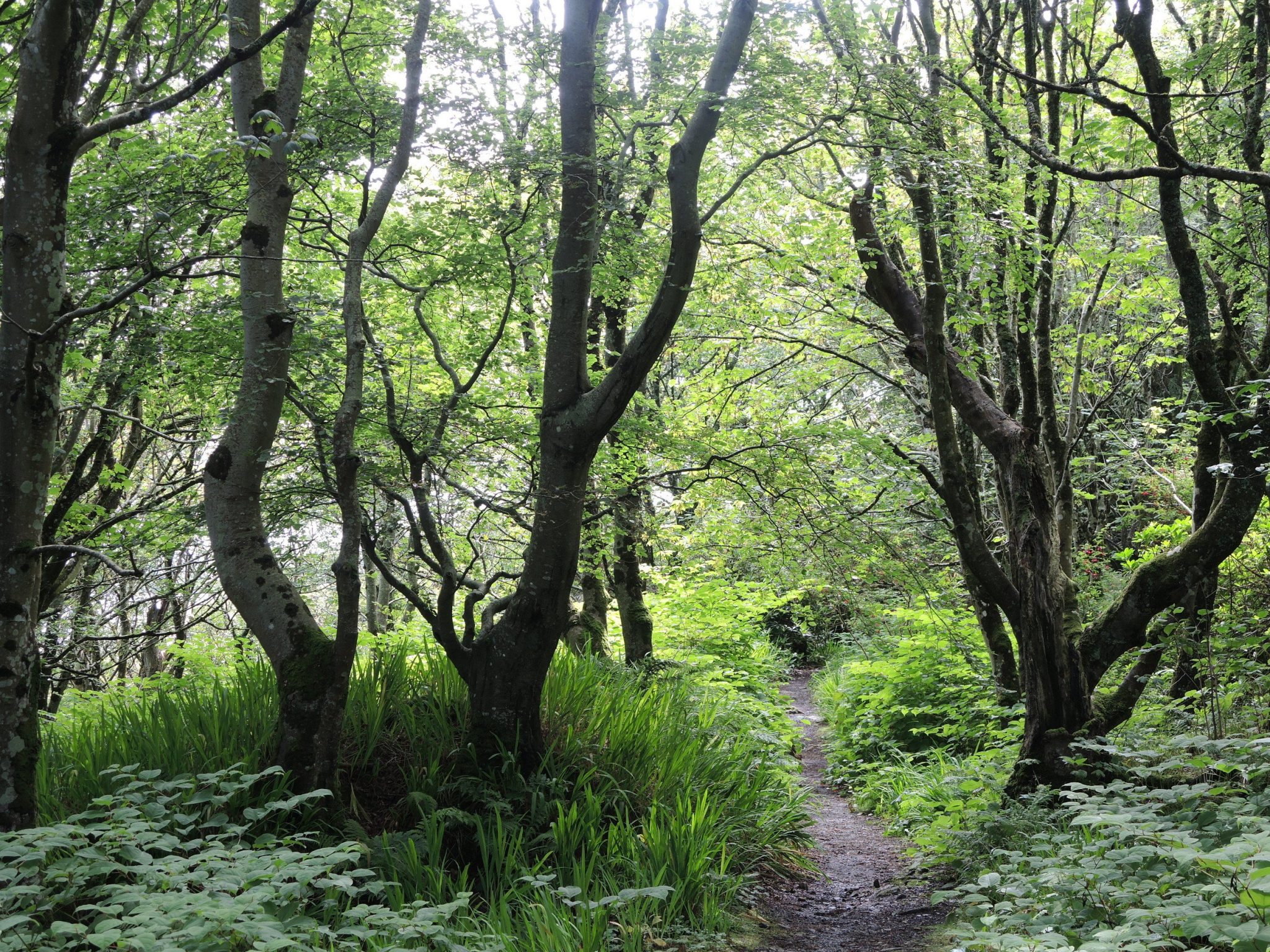 Then we met these sheep. Some of the younger ones jumped up, the leader was stopped and watched us ruminating. It was a pleasure!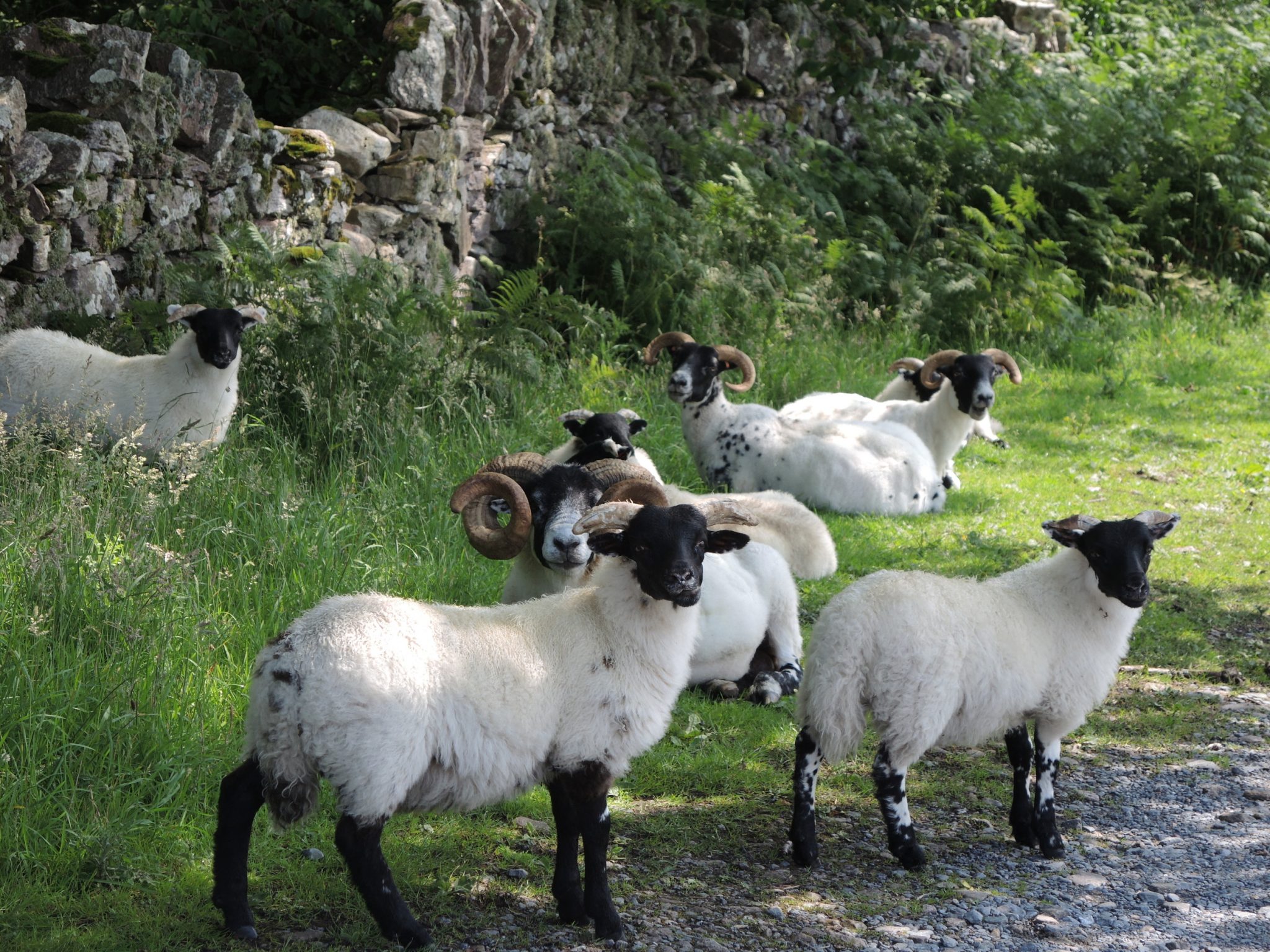 The boss was so cool. I was afraid that my approach would drive the whole herd away. You would have run away if I hadn't cared about the boss.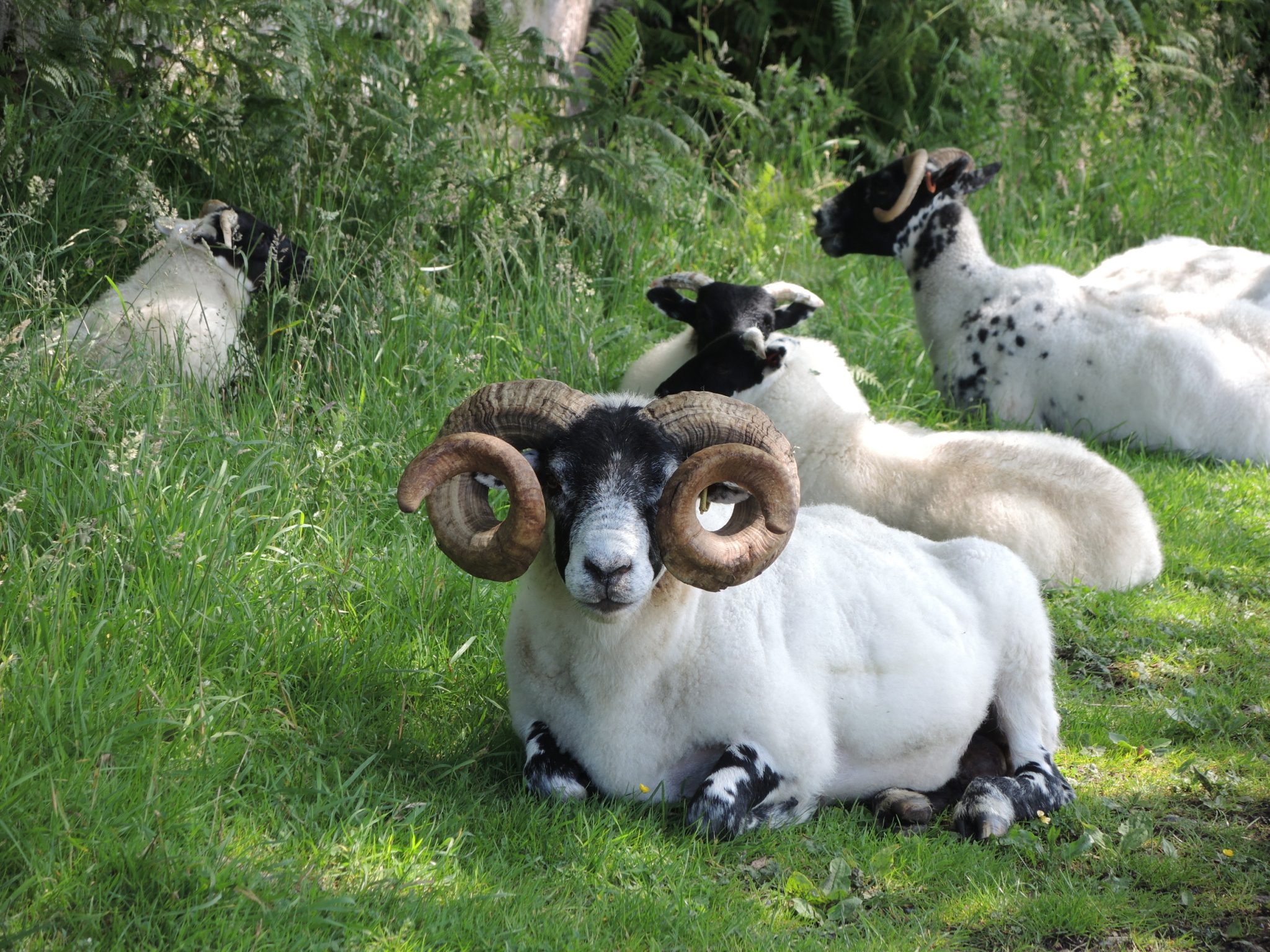 Of course there are not only trees, sheep and beaches on the island, but also sea birds. They are available in large quantities. Beyond the normal, screaming seagulls, there are other journeyman. I don't know this bird, but it looks good.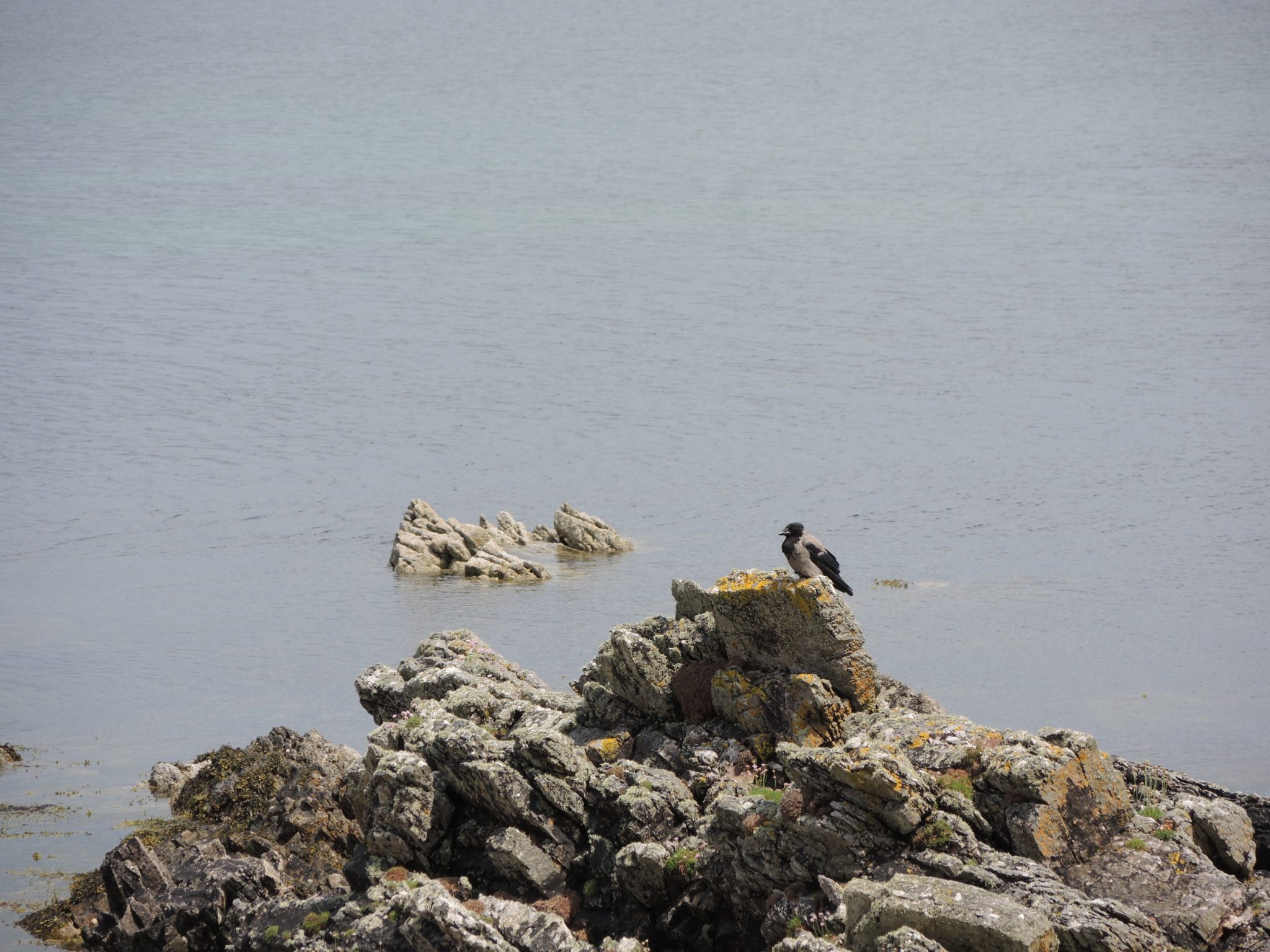 It went on and on. Sometimes slightly uphill, sometimes downhill. The path is a narrow street, which of course can also be traveled by car or bicycle. Completely compatible with sandals or slippers.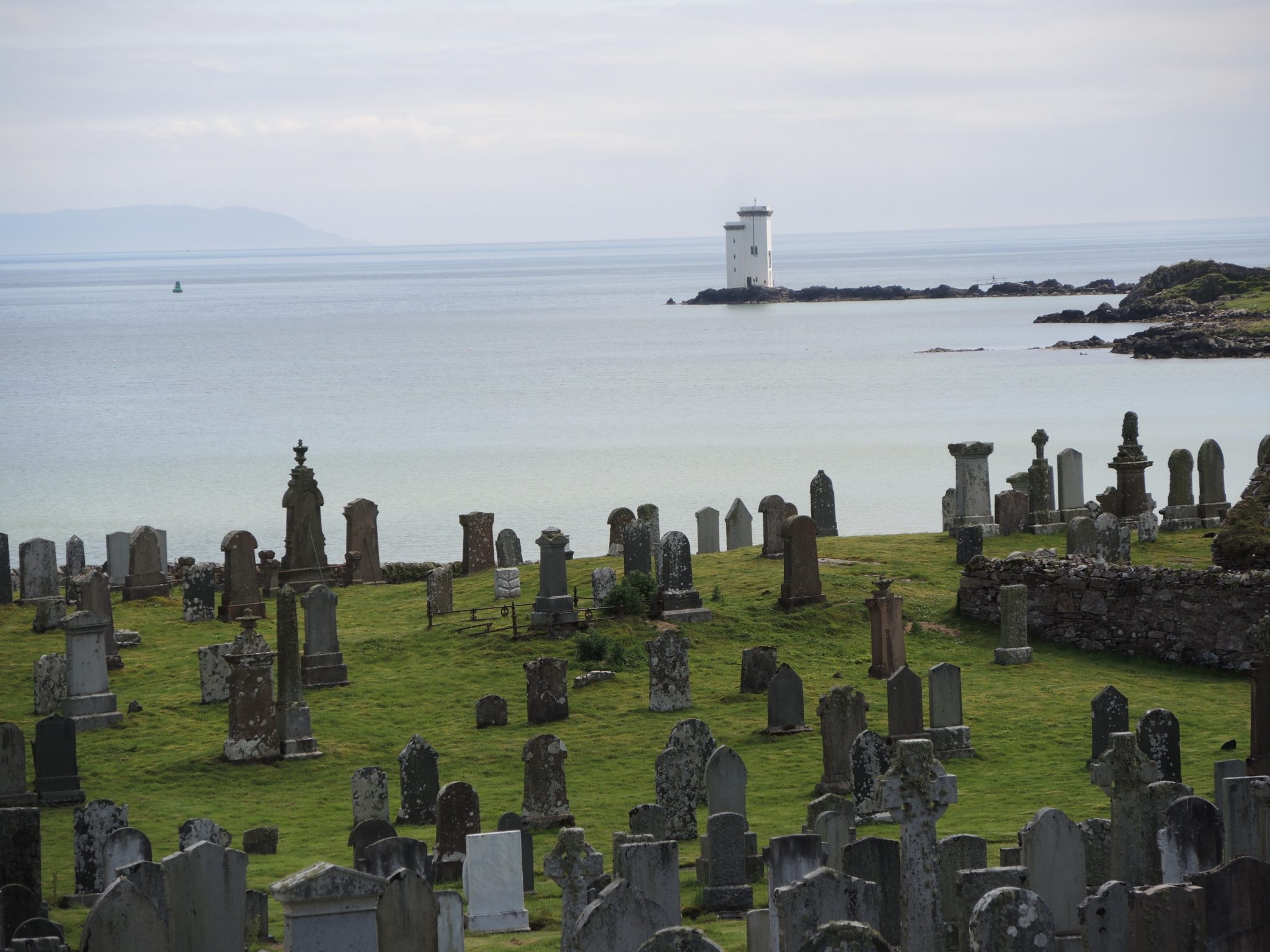 On the way to the lighthouse, you will pass some cemeteries, including a war cemetery from the First and Second World Wars. Like so many islands, Islay suffered from the wars. In the background you can see a shadowy view of Northern Ireland.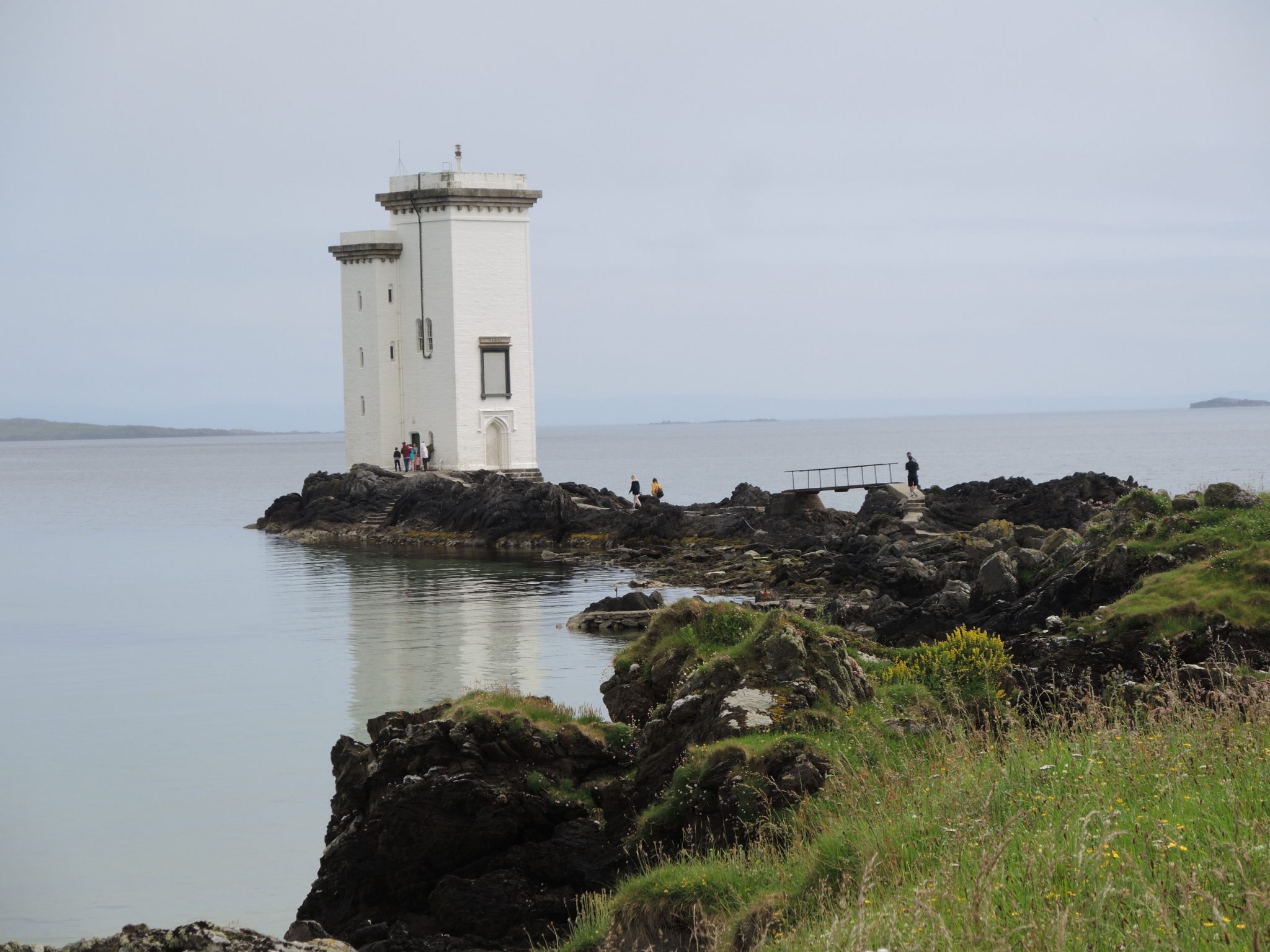 It wasn't just us who had the idea of visiting the lighthouse. Most visitors came by car. Why then? Such a short walk is so beautiful, you can see, smell and feel nature.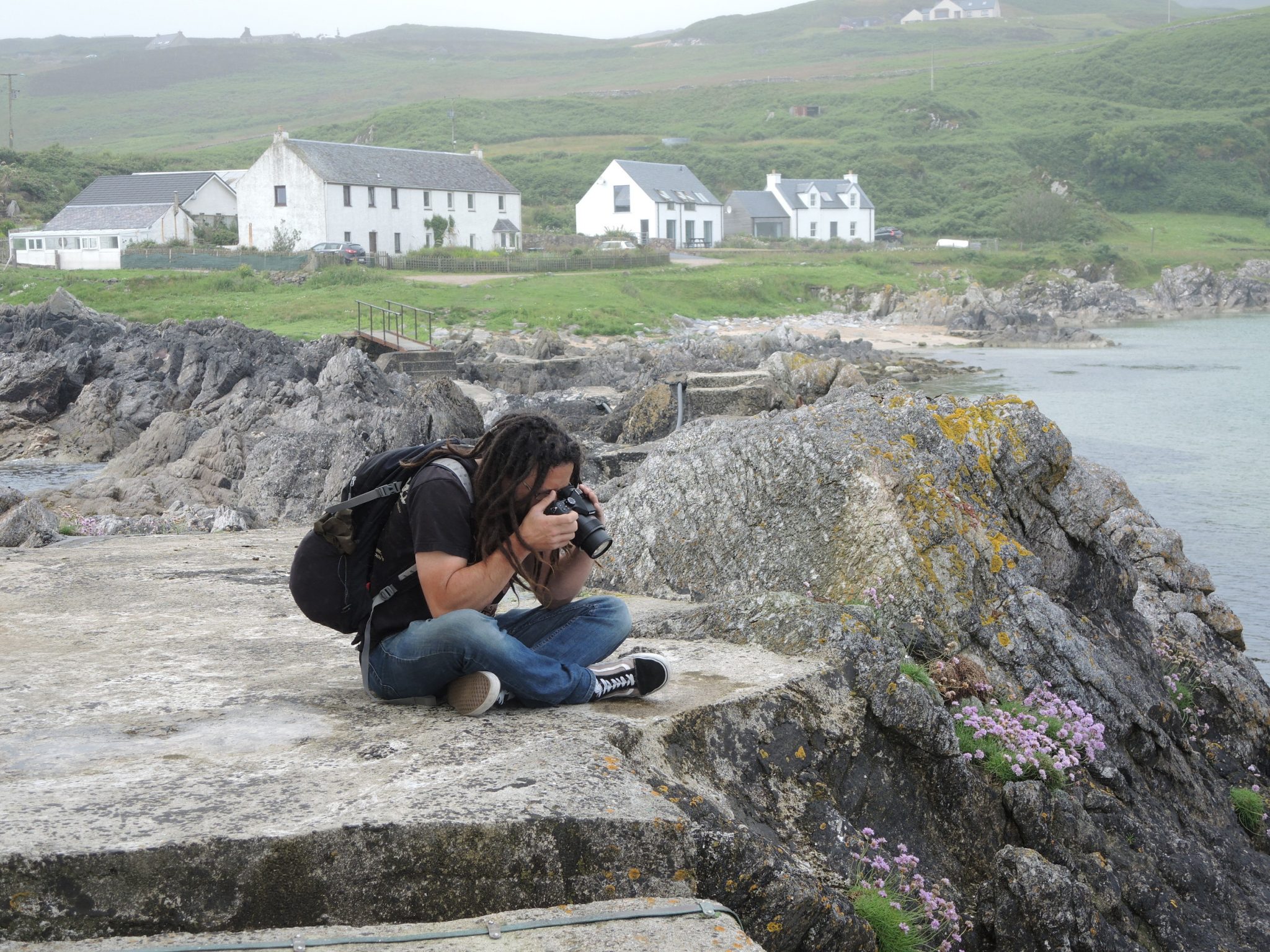 Jens now has a lot of fun with his new camera. Here he practices close-ups of - uh - what actually? I don't think he photographs the floor.
Back on the ship we had the delicious lobster, but I've already written a post about it.