On a tour of the Laphroaig Distillery we found out that there is a brewery on Islay. Of course, we let us explain where it is - in Bridgend. This is easy to reach by bus, because both bus routes go through the village.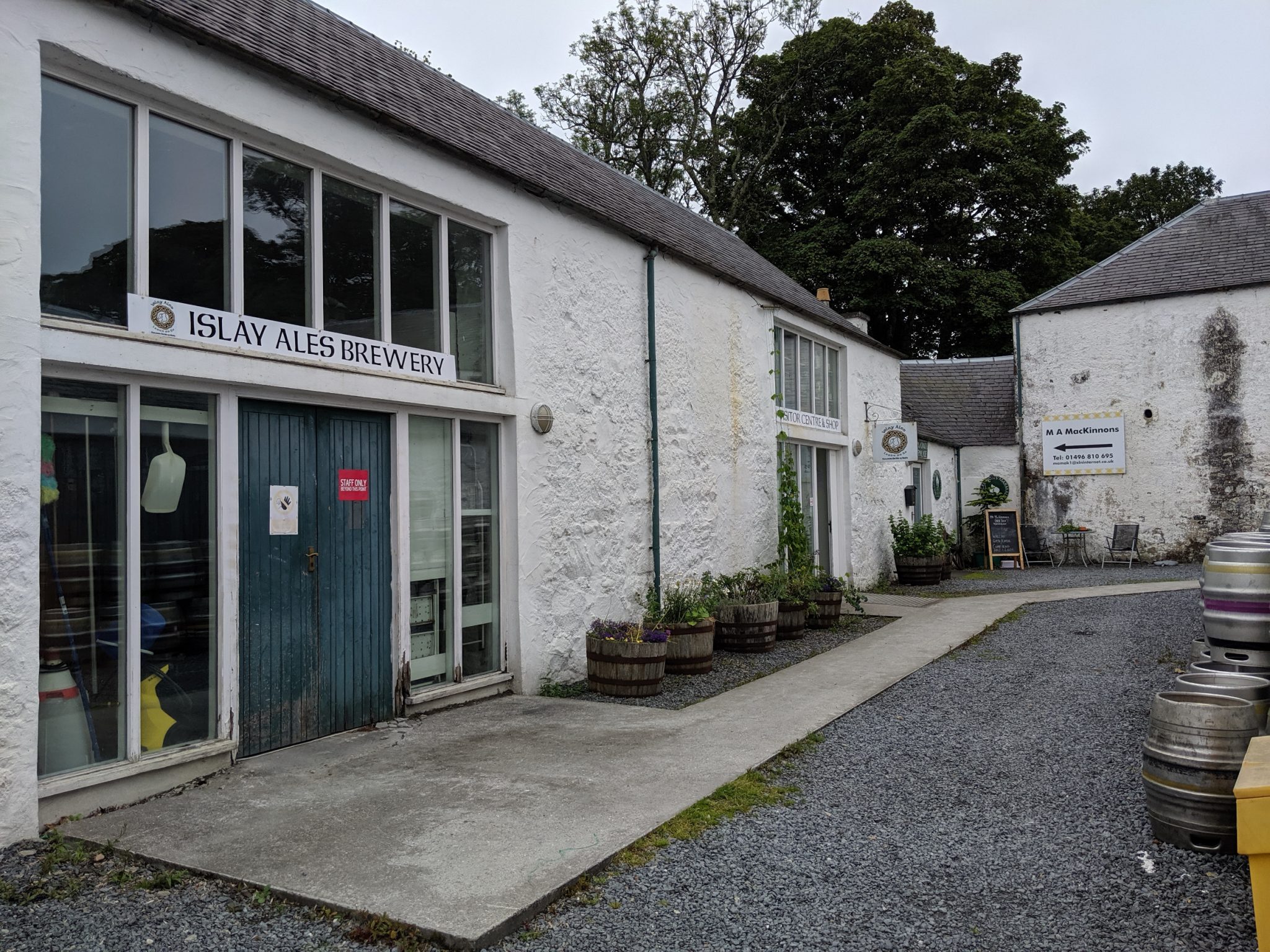 We found the beer barrel parade in front of the brewery to be very inviting. Here is brewed properly.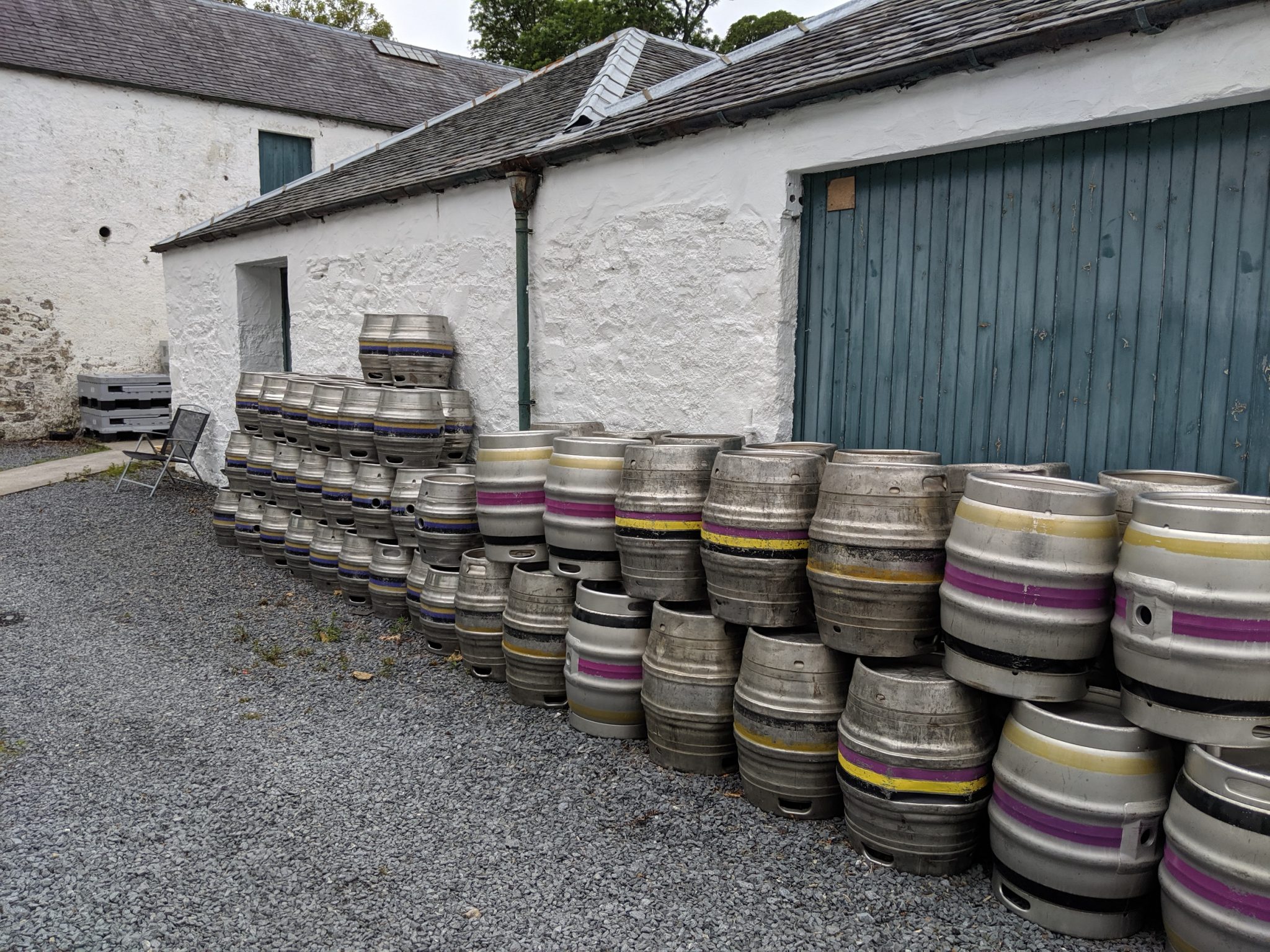 So we cheerfully entered the tasting room. There we received a friendly welcome and were given sample glasses of every kind. I immediately drew up a drinking plan for me, starting with a caramel-like, dark stout over a fresh stock with neat, delicately tasting lemon hops to an IPA, the hop-heaviness of which was reduced with each sip, the other flavors emerged all the more. It was a good idea to go to the brewery.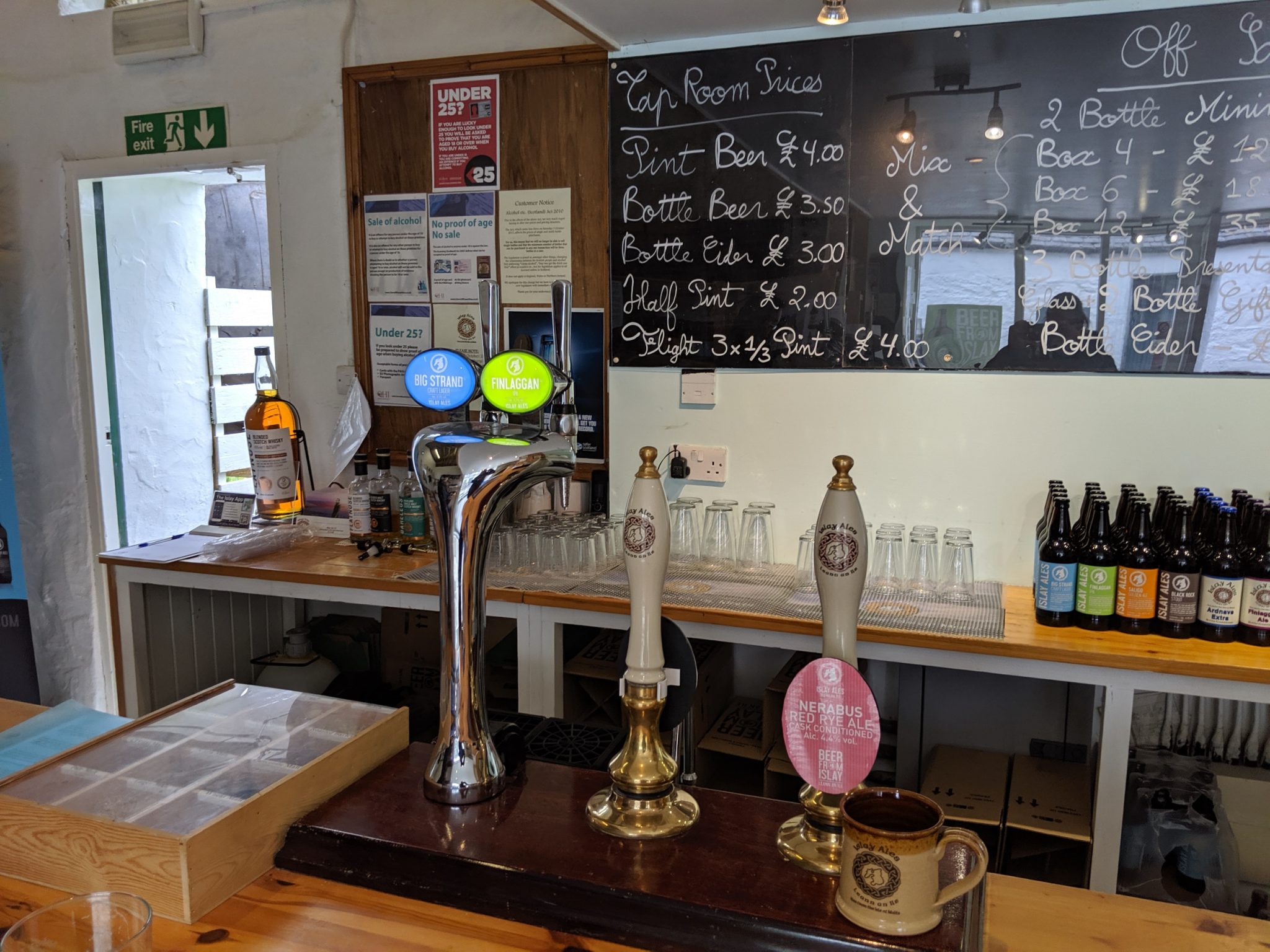 Two brothers run this brewery and every single bottle is bottled and corked by hand, the barrels anyway.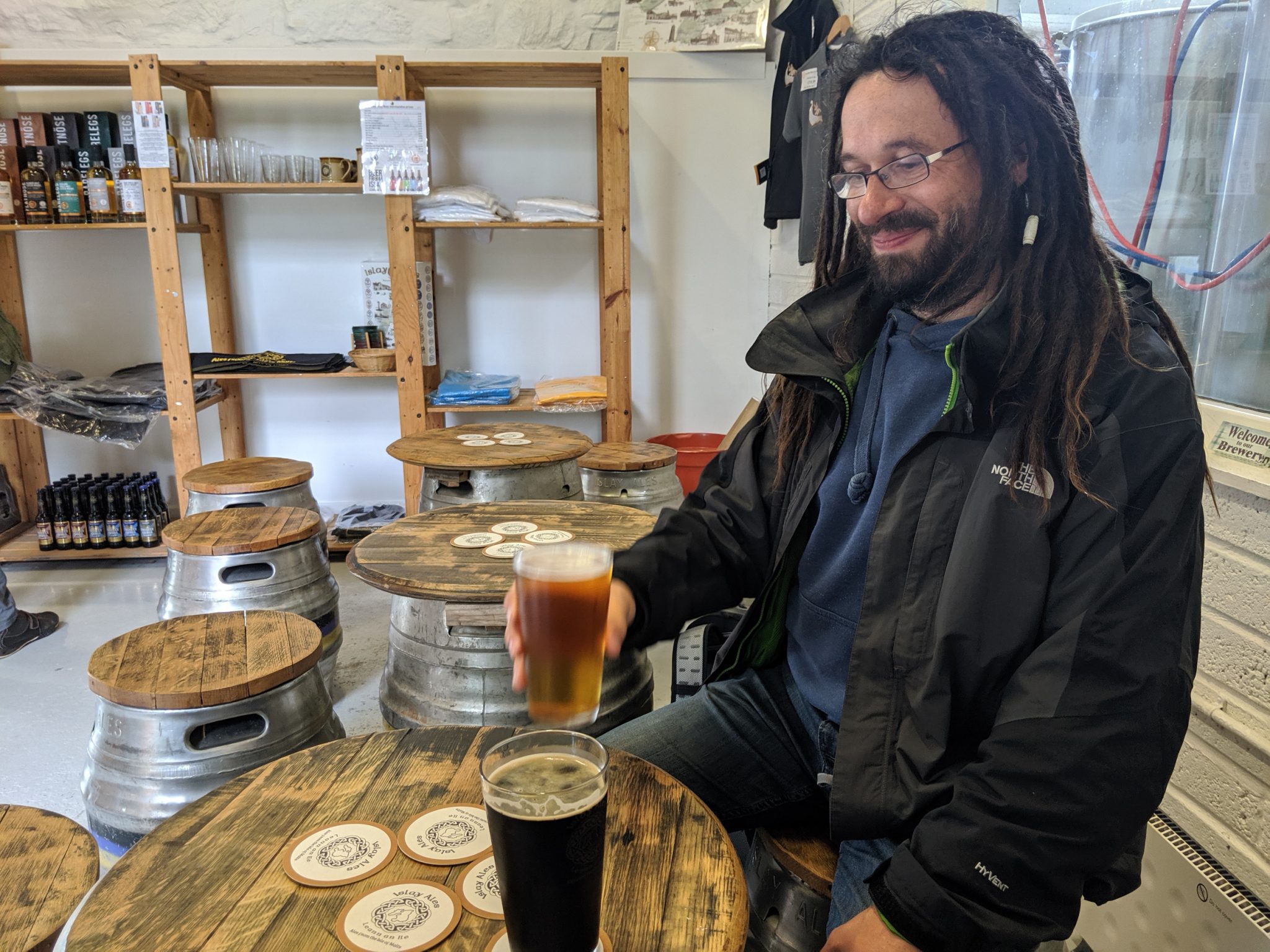 Whiskey is also sold in the brewery. In the corner was a barrel with the inscription that the proceeds from the bottle sales flow into the grandmother's pension fund. The barrel was from the Bruichladdich Distillery, a sherry barrel. But we went to the brewery for the beer and not for the whiskey.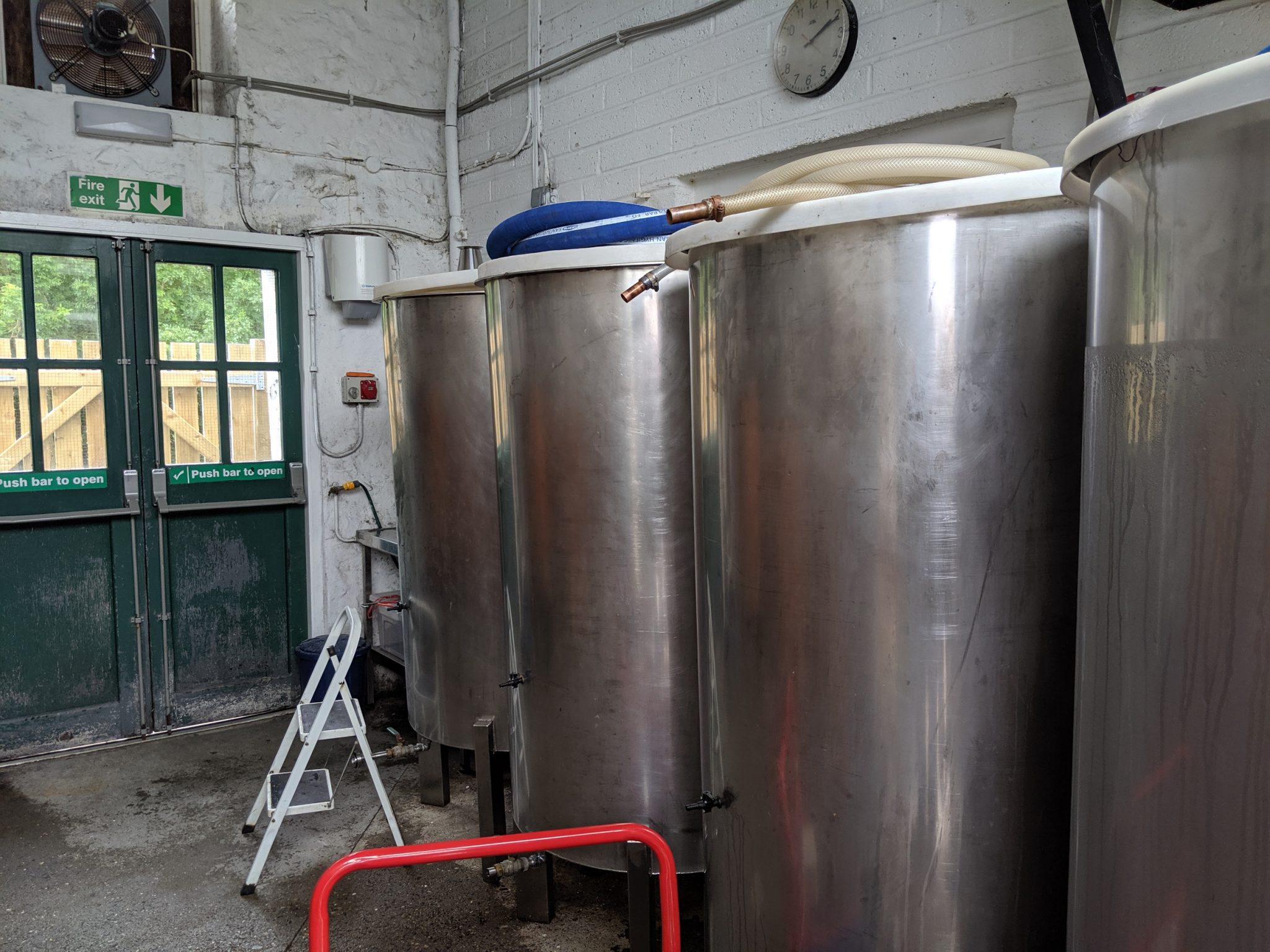 The two brothers spoke French to each other. I found that totally astonishing, but it is also a kind of "secret language" that the tourists on Islay do not understand. Most tourists. I spoke to them in French and lo and behold, the explanation was very simple. One of them worked in France for many years, the other married a French woman.
At my friendly request, I was allowed to take a few photos in the actual brewery. Thanks again! Otherwise the visit to the brewery would not have been complete.
There is only one room and everything takes place here. A delicious smell of beer production hovers over everything.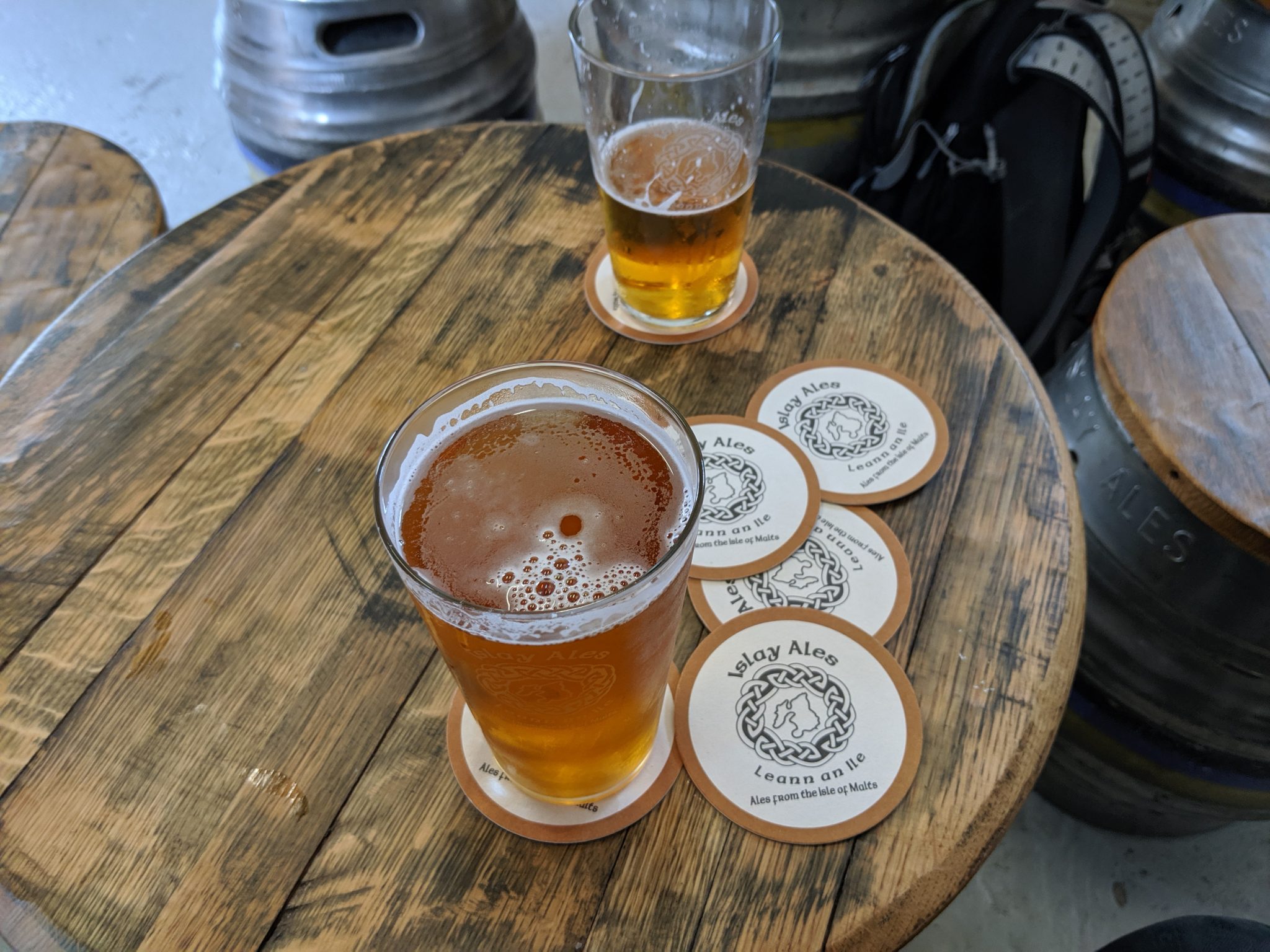 Here in the brewery we saw the first beermats in Scotland. Otherwise, the dripping glass is always placed on the counter after tapping and leaves edges. It had style.
We drank the last bus that took us to Port Ellen. It was turning quite well in the brain.
Then I have to say the following about the fat bowls that life puts up: I tried a sip of grandmother's whiskey. It was so delicious that I had to increase the stock of whiskey a bit. I told the master brewer to tell his grandmother that she had bought a great barrel with a fantastic whiskey in it. However, the grandmother passed away the week before.