From December 24, 2019 to December 31, 2019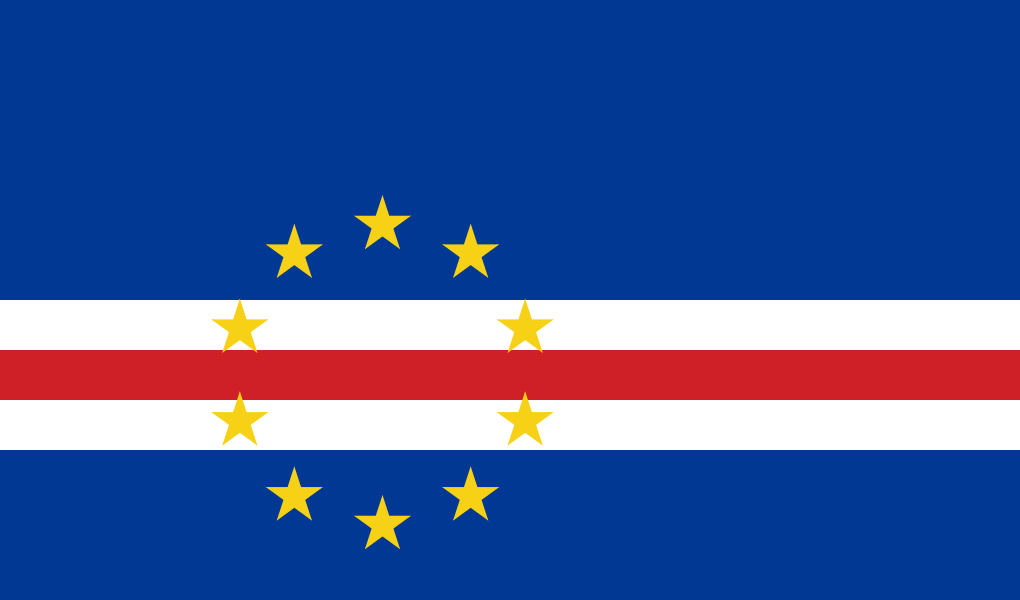 At noon on December 16, 2019 we started in Tenerife to cross the Atlantic in one go. Our goal was Barbados. However, after a few days we had to admit that the wind was not enough. So we changed the goal. The Cape Verde Islands were planned as an alternative destination anyway.
After seven days and eight nights at sea, we reached the island of Sao Vicente, which belongs to the Cape Verde Islands, on the morning of December 24, 2019. Around 8:30 a.m., we moored Sissi in the Mindelo marina.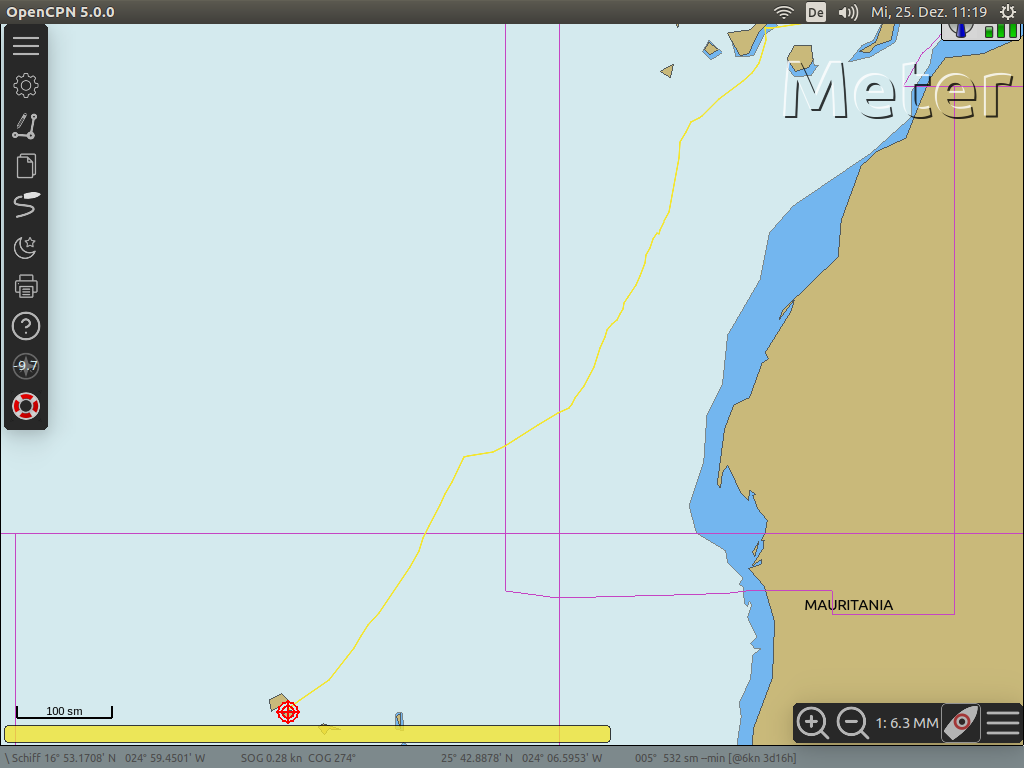 We were 916 nautical miles away. We were plagued by all sorts of defects that we had never seen before. Our case was broken, our Furlex had a defector and had to be clarified on the way. Otherwise we could not have reefed the genoa. Then an important screw on the wind control is broken, probably due to an earlier overload. We had to replace a screw of the wind generator, even though it was glued with glue. Now it is glued in place with more glue. In addition, the handle of the lid of our large frying pan has come off the lid, and here too a screw has vibrated.
On the eve of the fourth Advent I set up our Christmas tree on board during my watch. Although neither Jens nor I put a lot of effort into the Christmas atmosphere, it was a good thing. And Jakob was very happy, especially about the bowl with the chocolates underneath.
On this crossing we had the first flying fish on deck, we had to throw one dead into the Atlantic, the other one probably survived. We had 30 knots of wind but also a complete calm. The individual reports from the crossing are linked here.
day 1 – day 2 – Day 3 – Day 4 – Day 5 – Day 6 – Day 7 – Day 8
The overreaches that we saw with the AIS were always exciting. Under good conditions, our AIS usually extends about 30 miles because the antenna is only mounted on the equipment rack and not on the mast tip. However, under certain weather conditions, the ships can be seen to travel over 100 miles.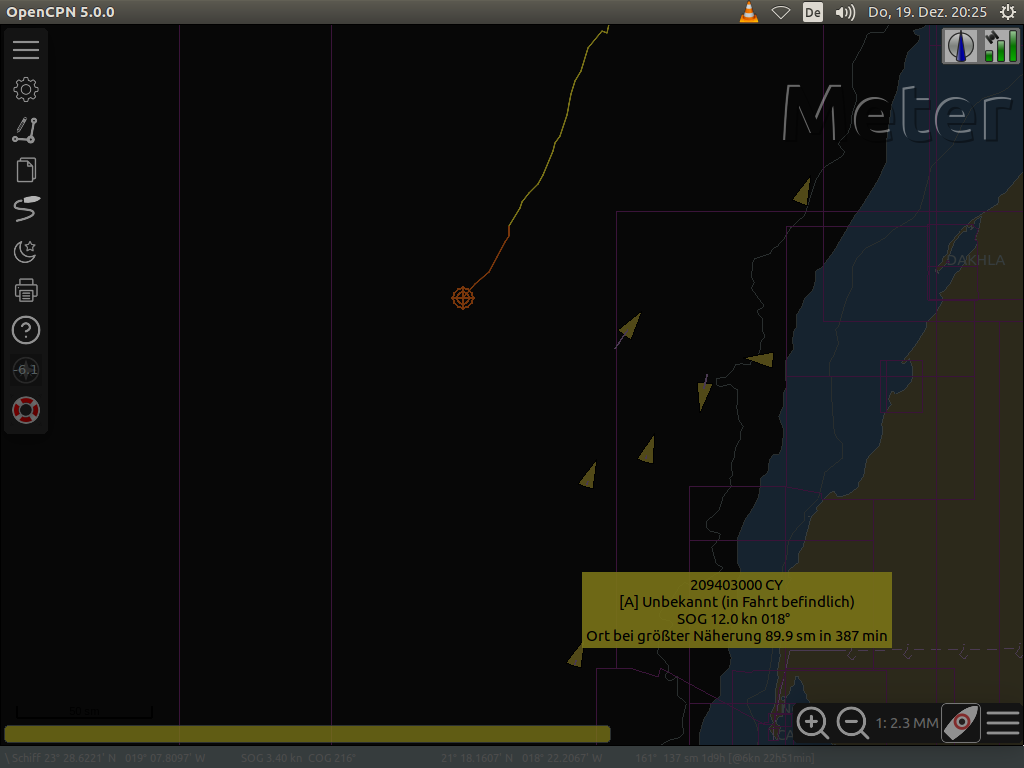 The sight of land after a crossing of several days is the most beautiful sight that a seafarer can offer.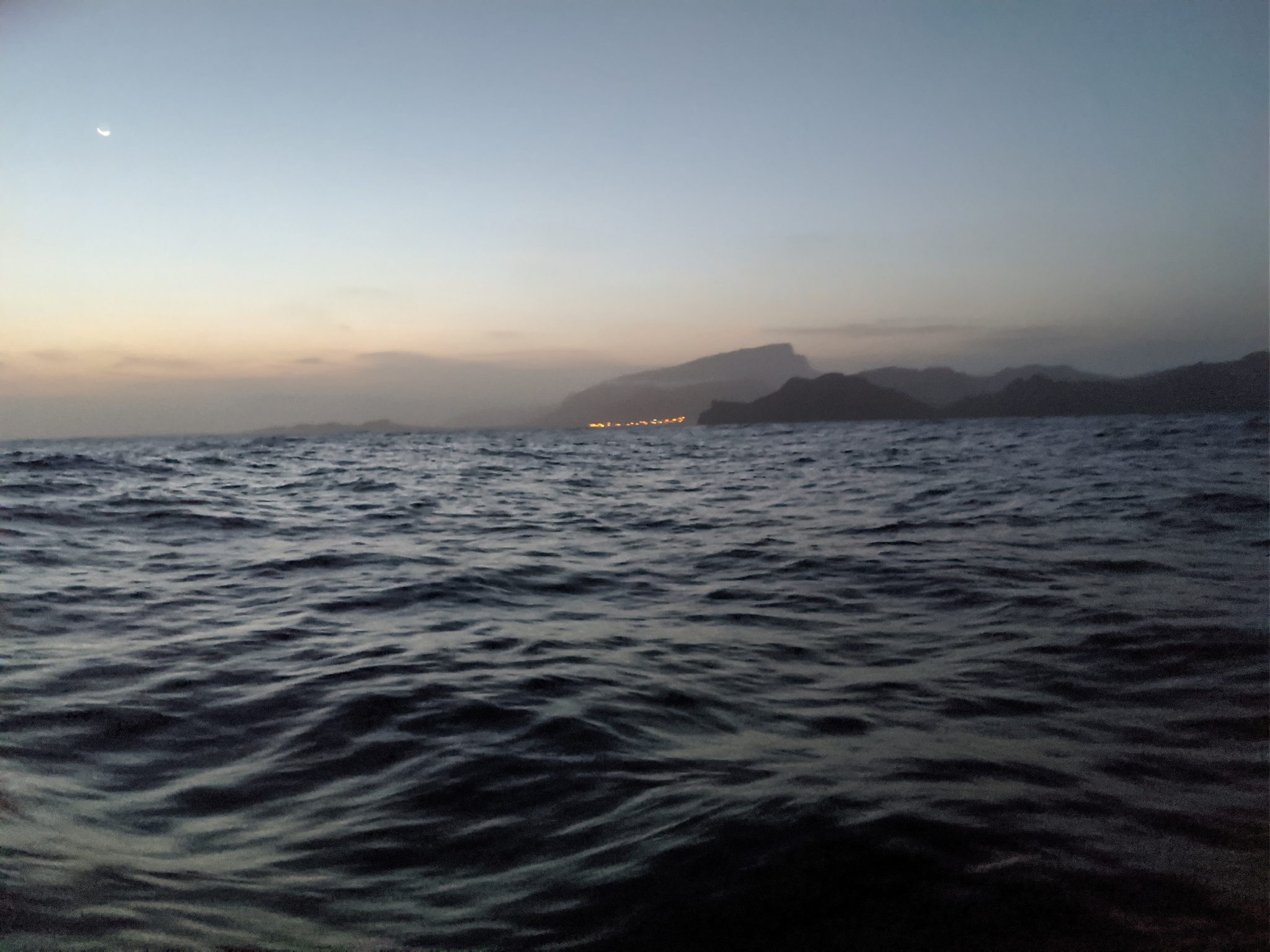 We spent Christmas Eve relaxing above all. Then we rested. Then showered. Then relaxed again. After a crossing of several days, the need for relaxation is very great.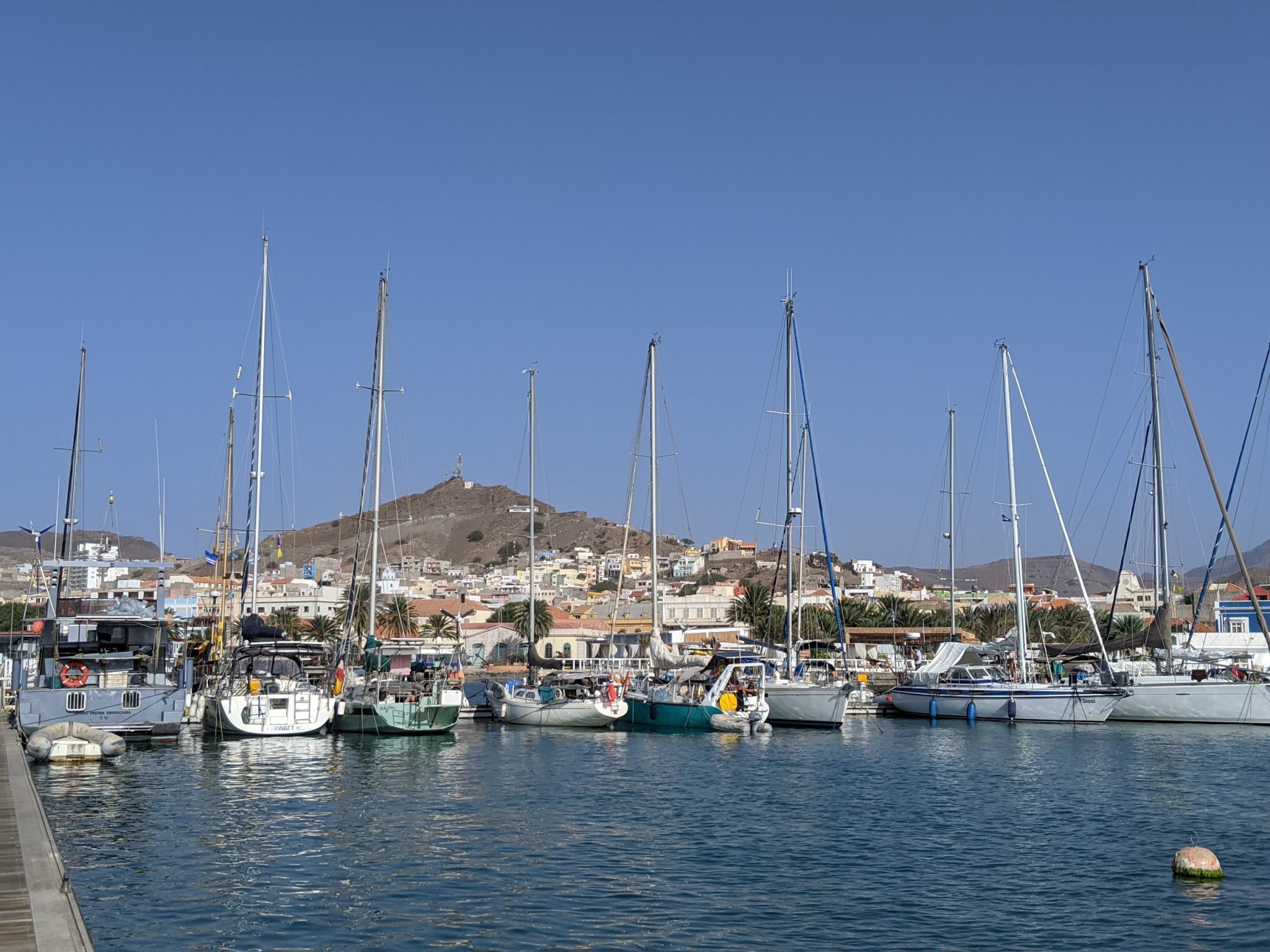 We made a video on the crossing from Tenerife to Mindelo. Here we could finish cutting it.