Le Marin is one of the largest boat parking lots I have ever seen in my life. In the marina alone there are a few thousand ships on nine pontoons, then there are about 5000 mooring buoys in front of the marina, which are almost all occupied. Incredible.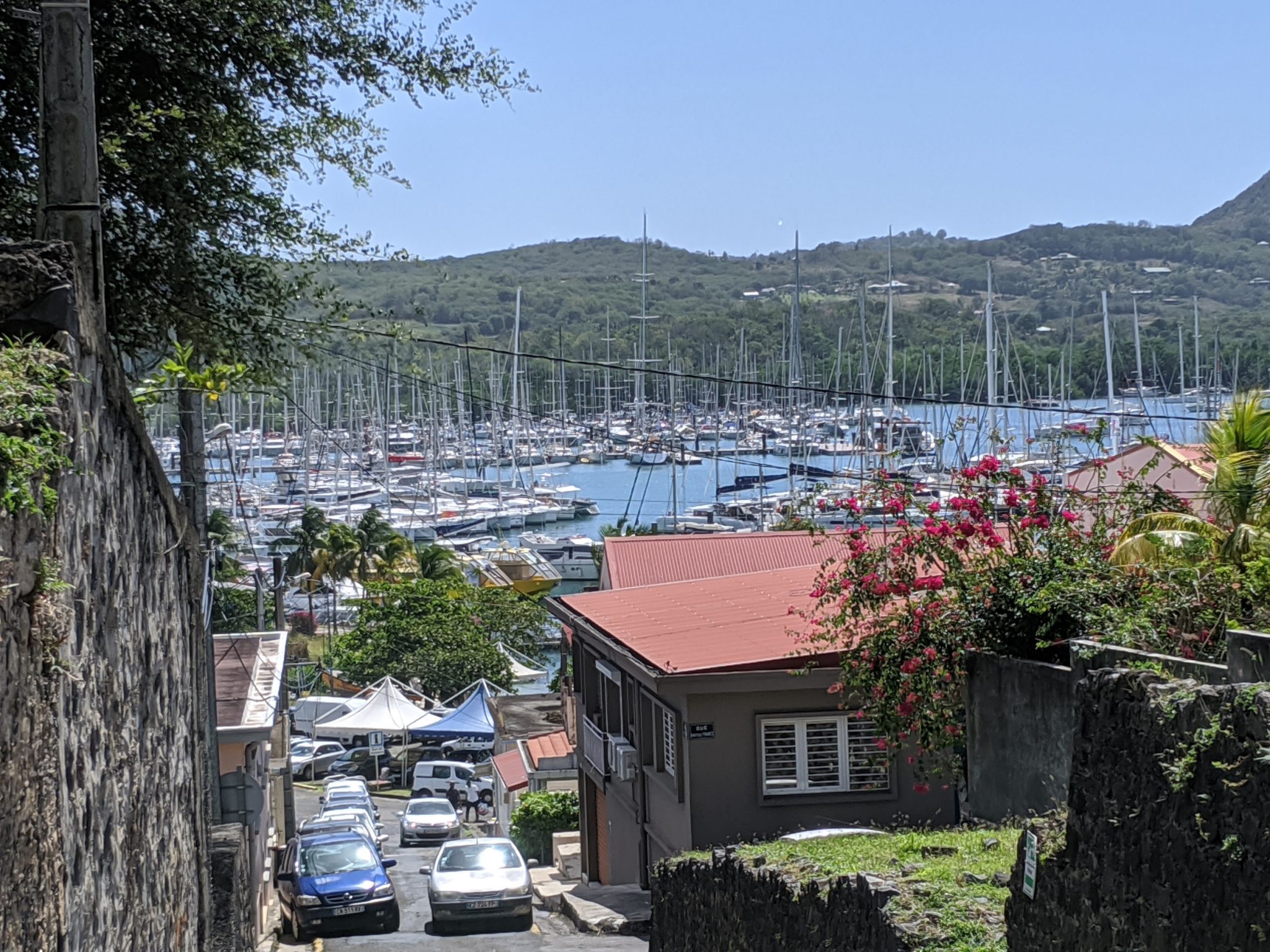 But the supply situation is excellent. The local Carrefour offers a free shuttle bus for all customers. The local leader Price has its own dinghy bridge. The French think practically and make it easy for us sailors.
The marina is also relatively cheap, we paid around € 20 a night with Sissi. The first two nights cost an extra surcharge. The tourist tax is always calculated for three people on a boat, they do not count. This in turn disadvantages most long-distance drivers who are only two of them on their boats. The tax doesn't cost that much, that's just a few euros a week.