The main town of Sao Vicente is Mindelo. I think this place is great. There is a lively bustle on the streets, it feels like Africa in the middle of the Atlantic. There is music on every corner, often several live concerts in the evenings.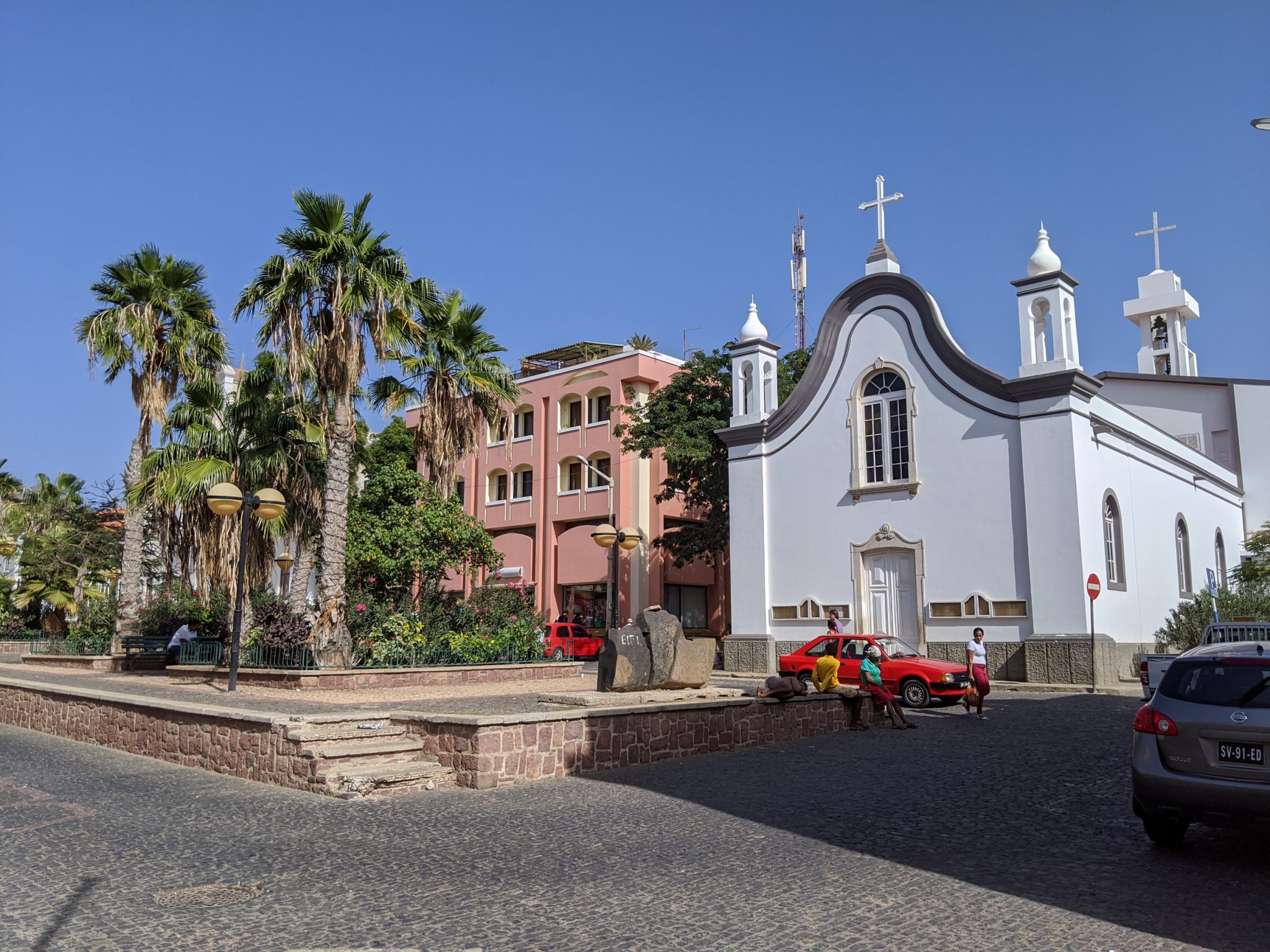 You can tell from the buildings that the Cape Verde have long been a Portuguese colony. You can tell from the absence of gullis on the street or rain pipes on the buildings that it hardly ever rains here.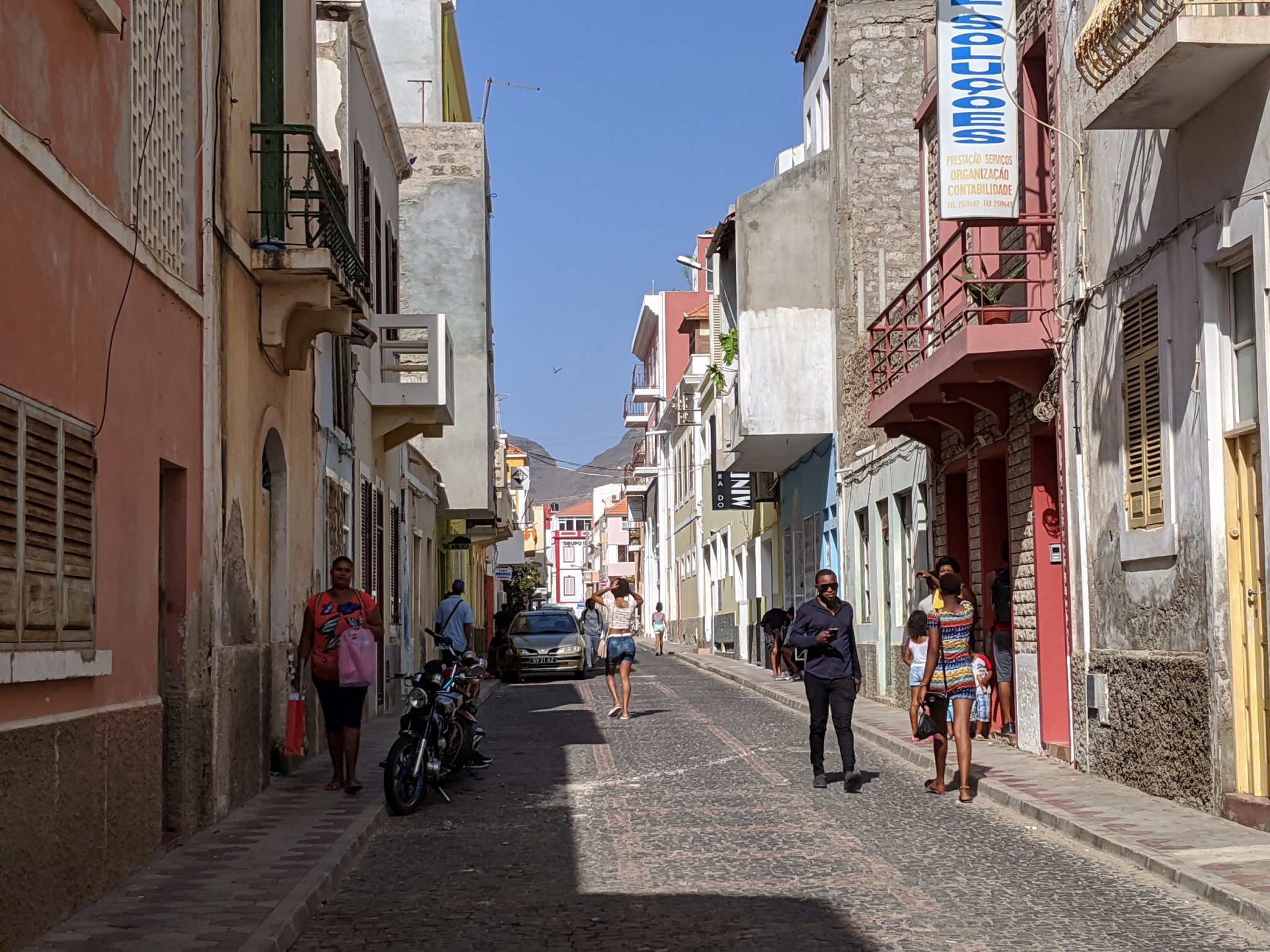 There are several markets, all of which can be reached in five minutes from the marina. A large fruit and vegetable market, a fish market and the Mercado Municipal. We will stock up there again when we provide food for the remaining 2000 miles.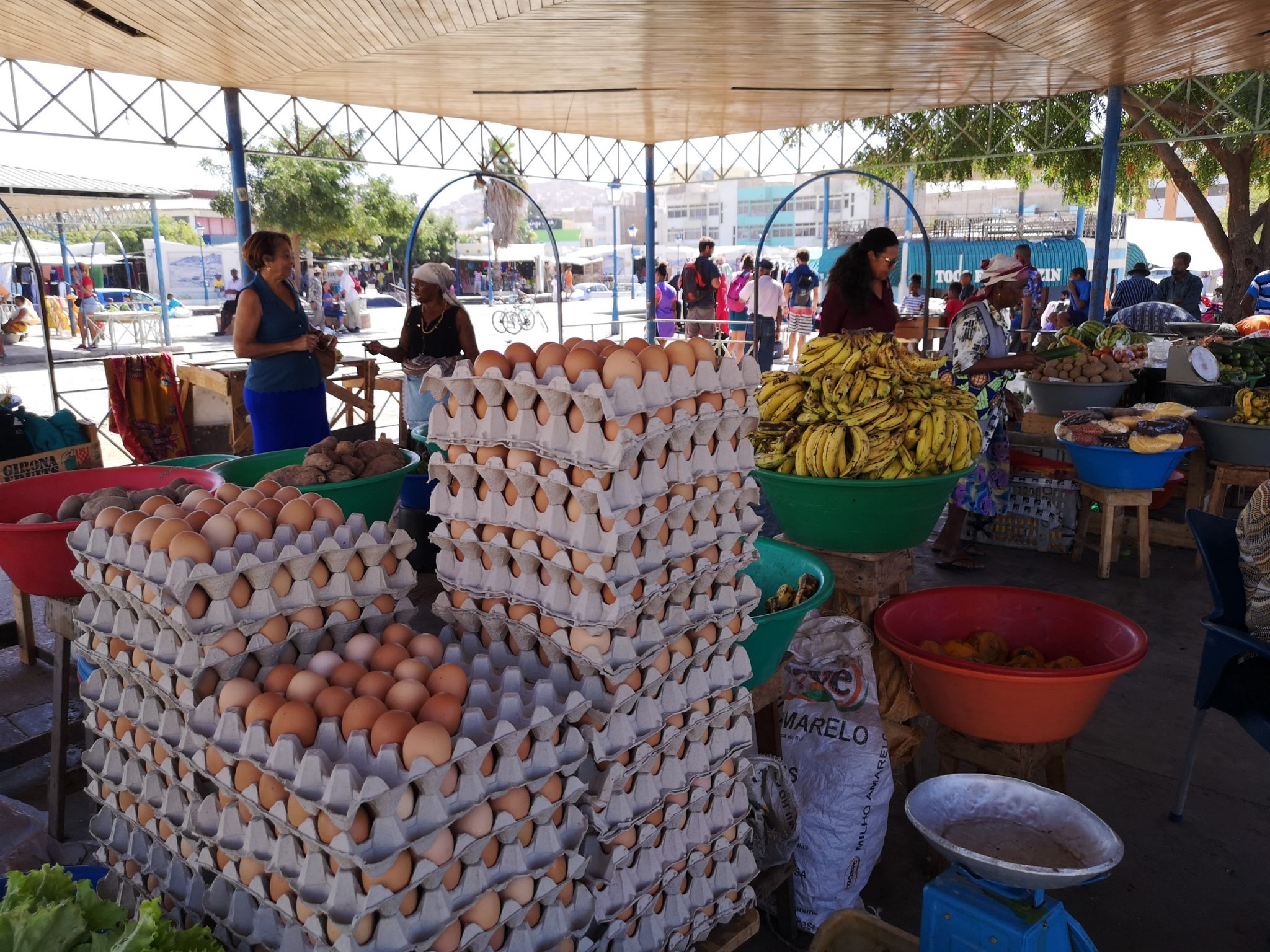 It smells good everywhere on the streets. There is at least every 200 meters a small restaurant that offers delicious food for little money. For about 3 € you get some meat (beef, pork or chicken), plus a lot of rice and vegetables or fries. If you add 80 cents on top, there is also a drink with the meal. It is almost no longer worth cooking yourself. We went out to eat often.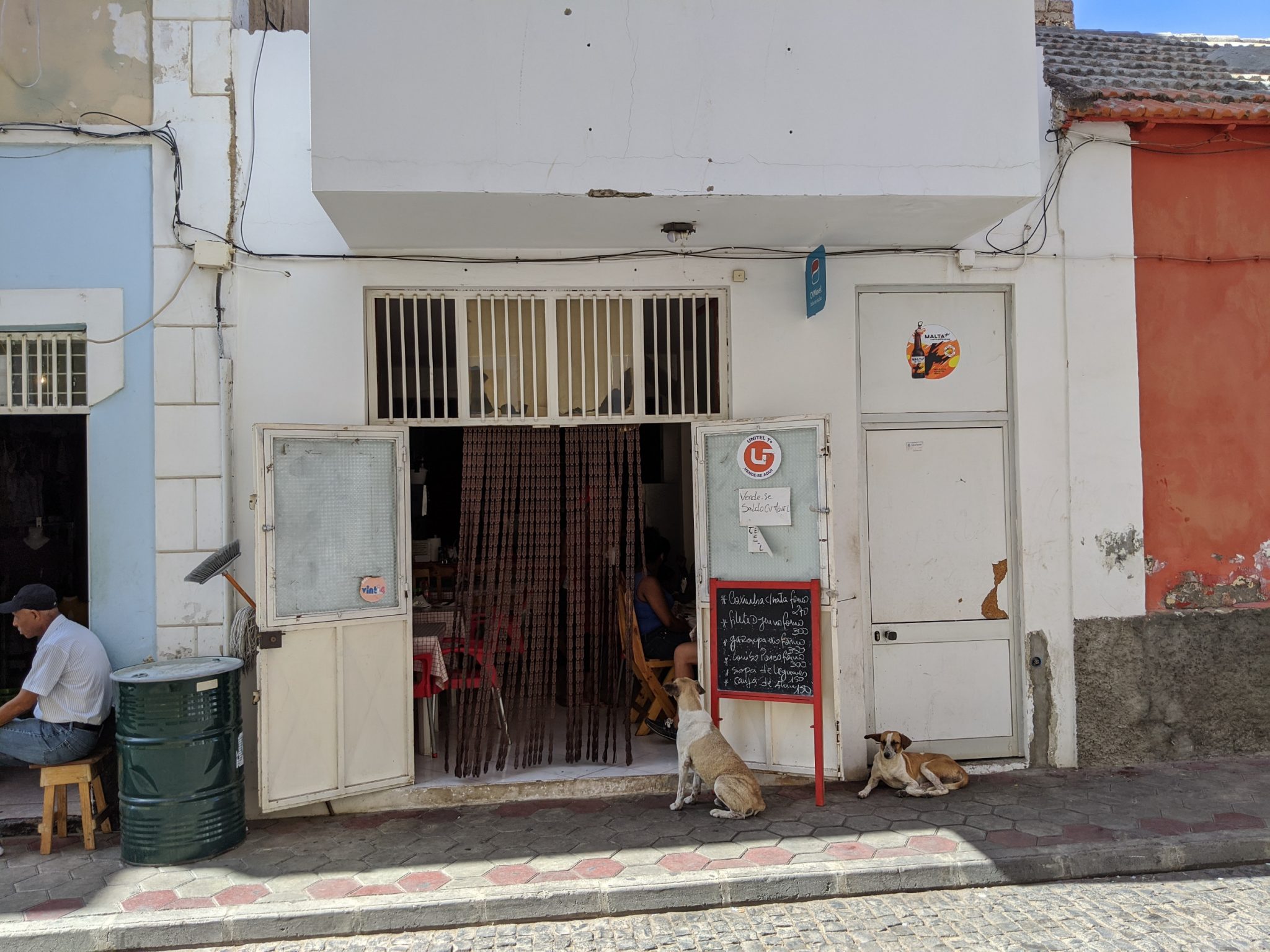 The marina is exciting. There are mooring lines on one side of the bridges and buoys on the other side. We are on a mooring, we are so used to it from Croatia. You should be careful when mooring, some moorings look really damn… out. We are attached to a chain that is stable.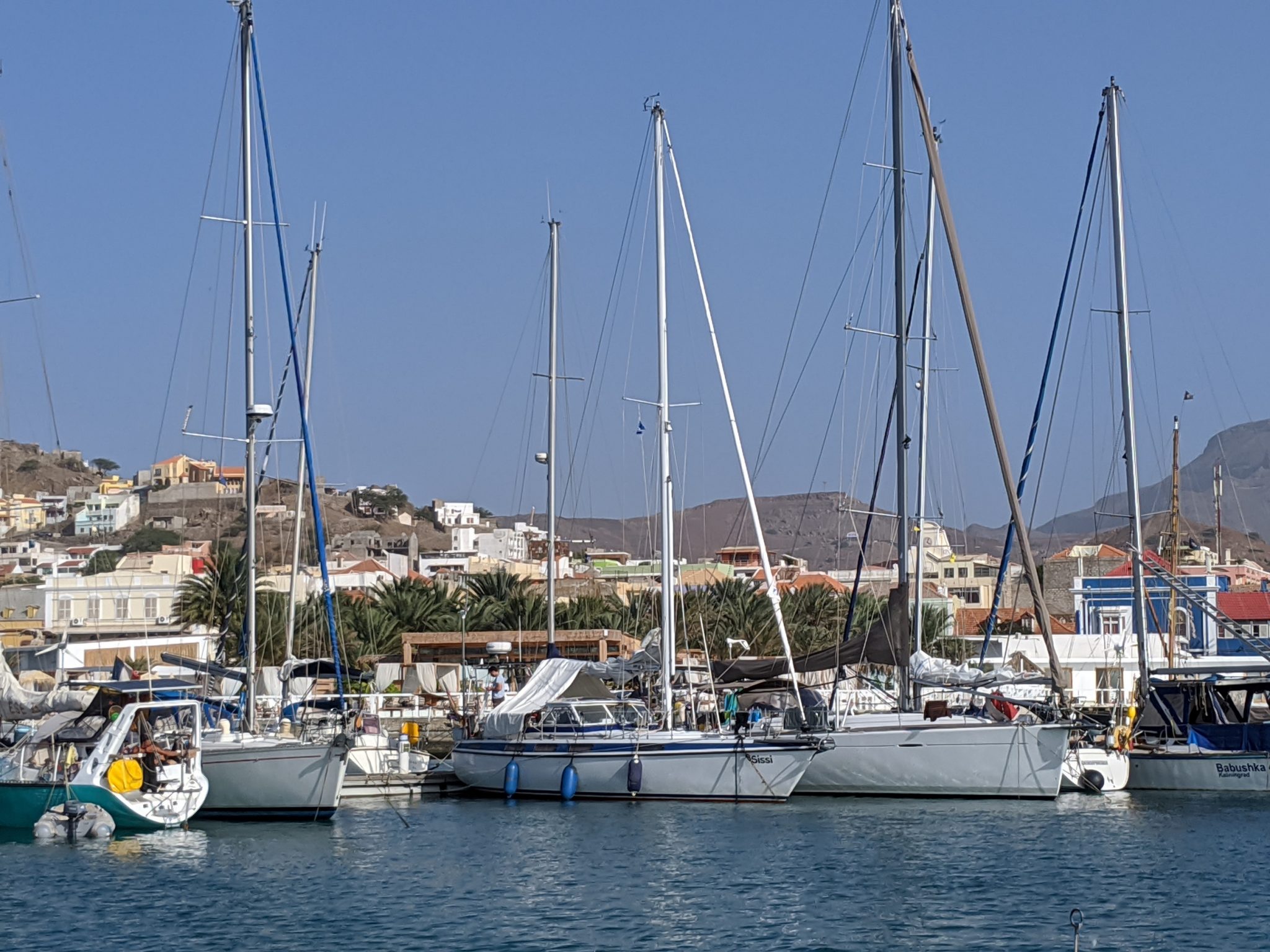 An attraction in the marina is the floating bar. It swims just like the jetties on which the boats are moored. That's good, because then you can sit there without constantly feeling like you're being rocked.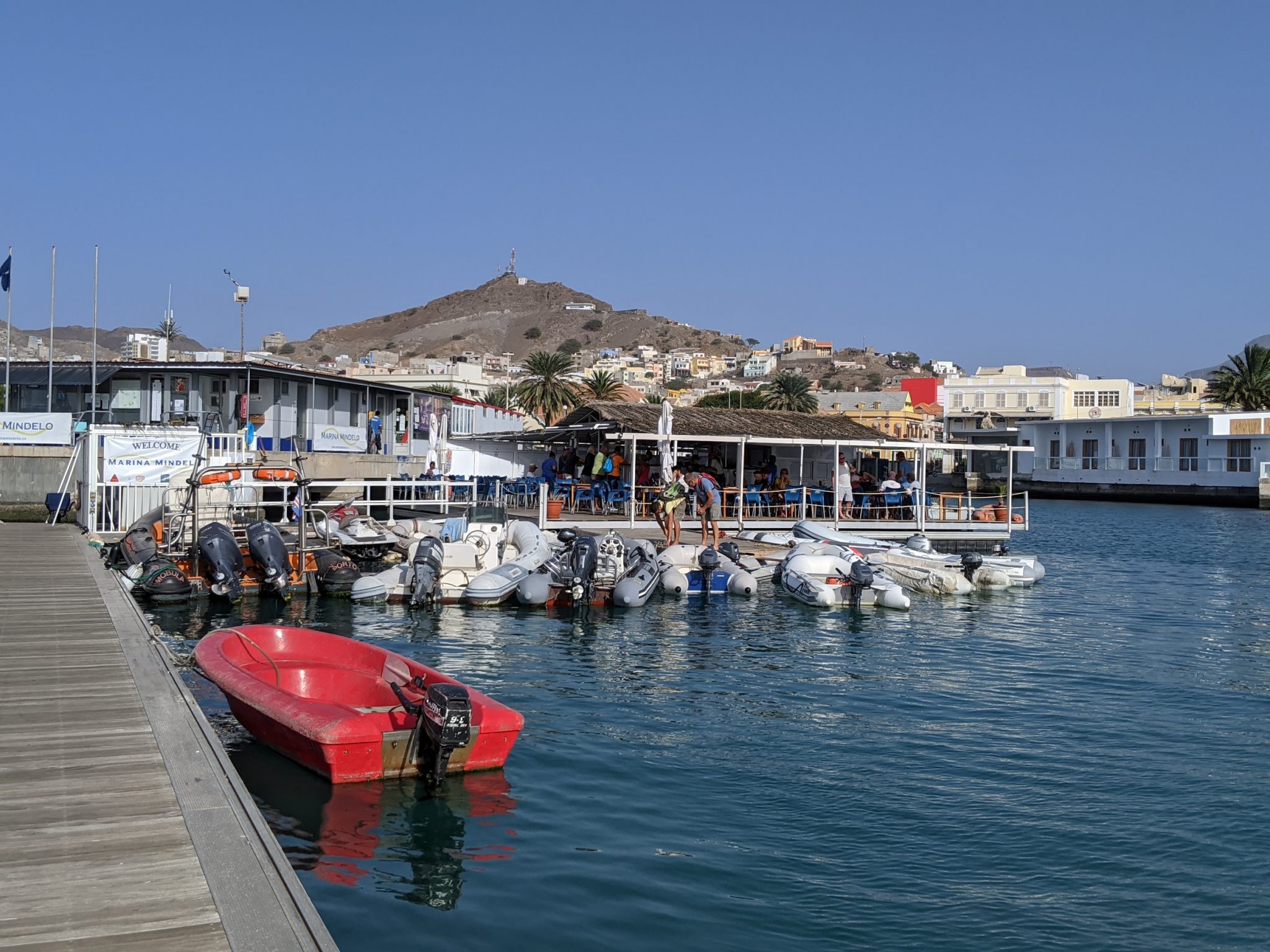 Many boats are moored in front of the marina. They come with their dinghies to the floating bar or to go into the city. That was not an option for us because we had to repair the boat again.
By the way, there is no marina wifi. Internet is available in the Floating Bar. However, the WiFi password changes every few days. Then you have to go for a coffee there again or wait for the new password to get around on the dock.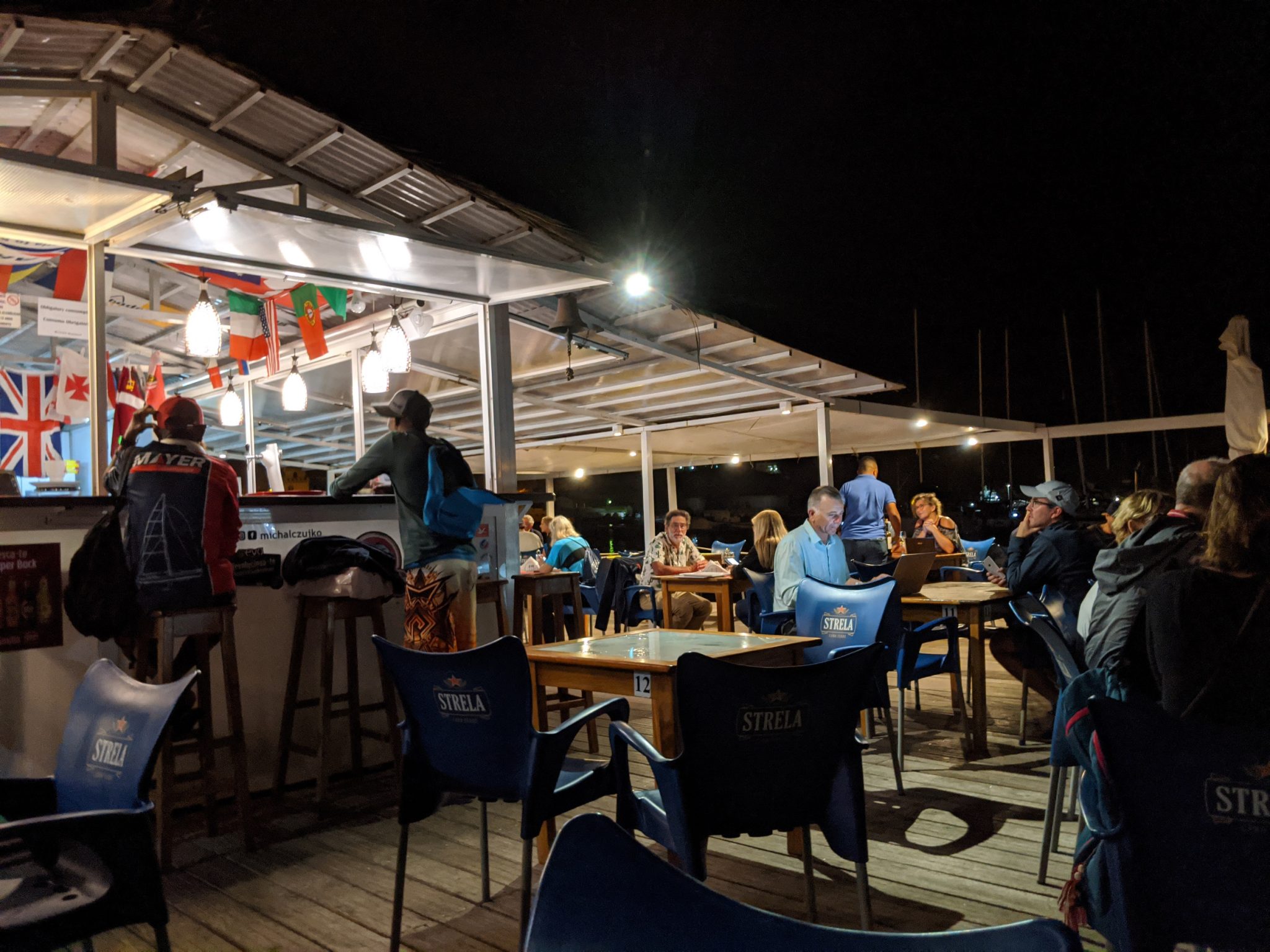 We would love to stay longer, all locals recommend visiting Santo Antao. However, we have a date in the Caribbean, so we leave Mindelo after a week.