After one slow sailing day With more or less excitement on the way we landed in the middle of the night in Oeiras at the gates of Lisbon.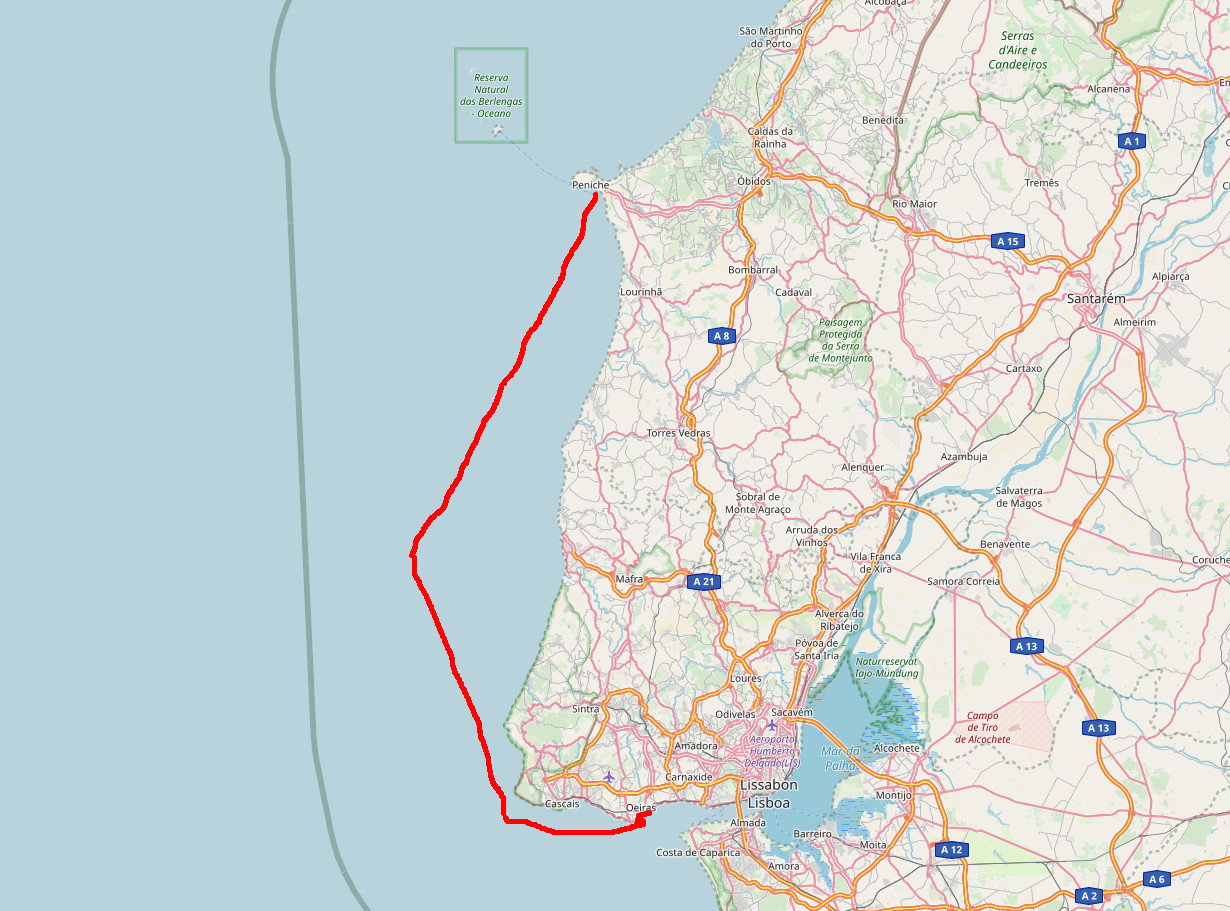 The marina is about 20 minutes from the train station, the train leaves for Lisbon every 20 minutes and takes about 20 minutes to get there. All in all, this is a very good starting point.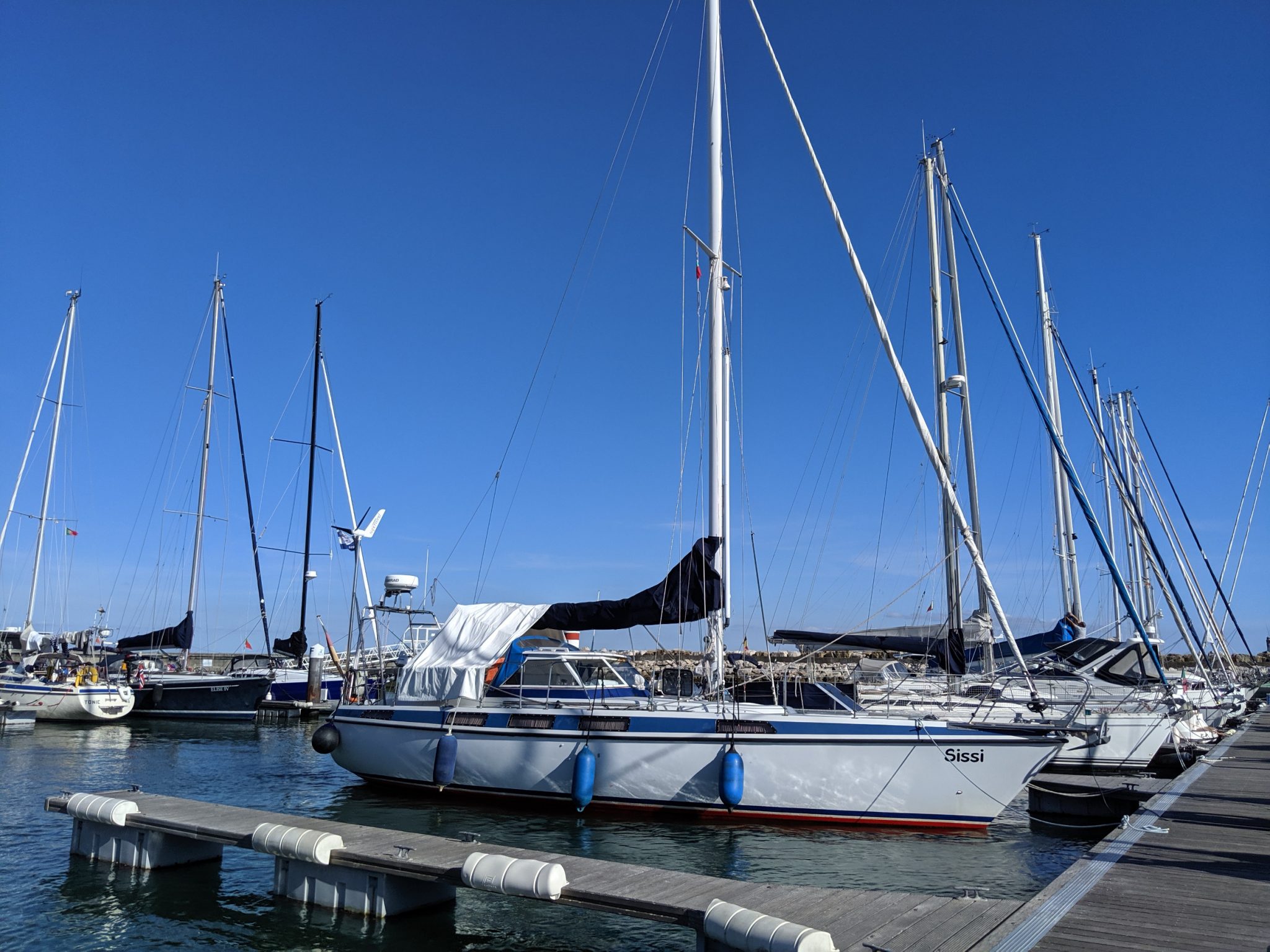 On the way from the marina to the train station you walk along the beach. Depending on the time of day, tide and weather, you can watch sunbathers, surfers and also spectacular waves.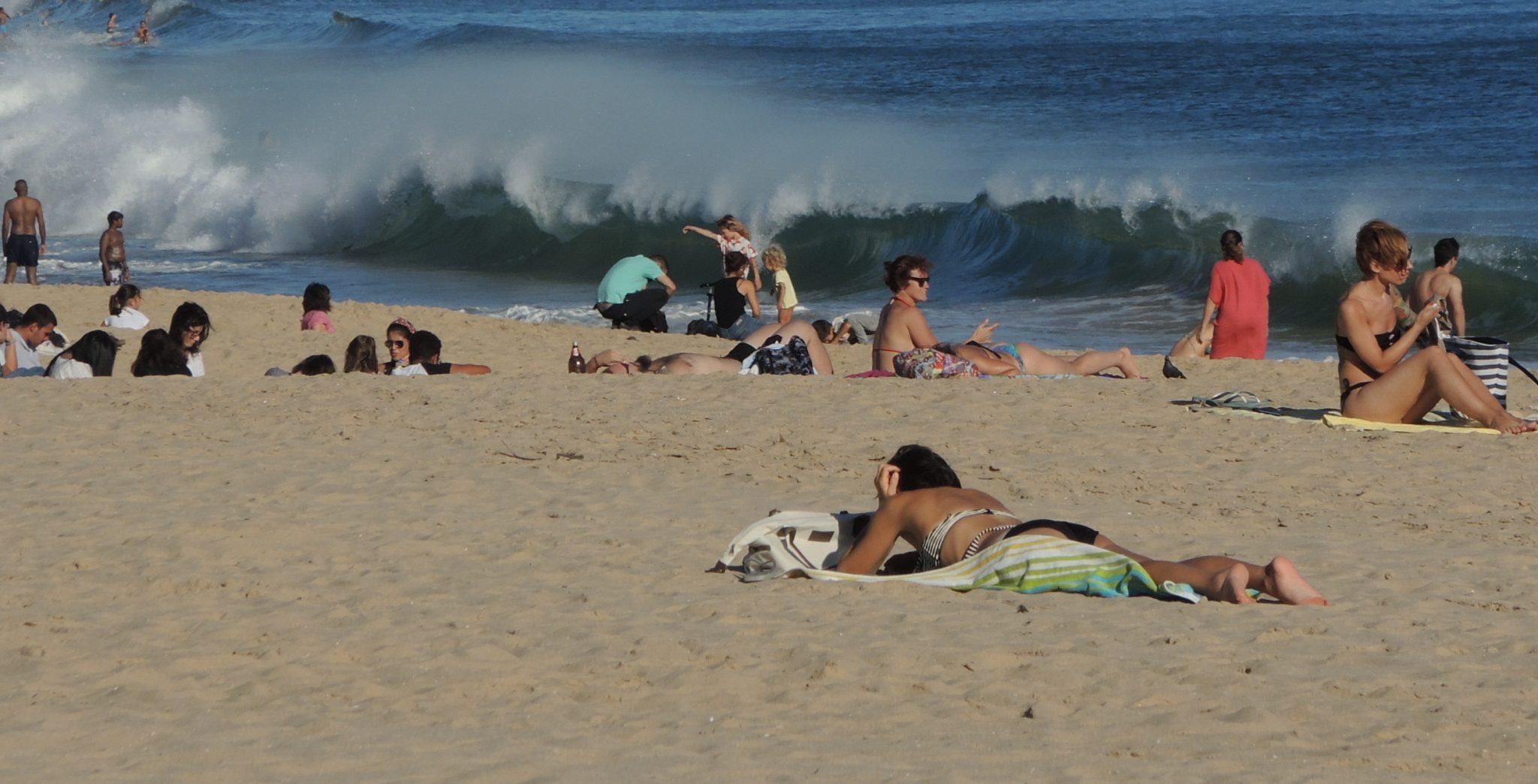 There are not so many bathers at the water temperatures (around 14 ° C), the surfers all wear protective neoprene suits.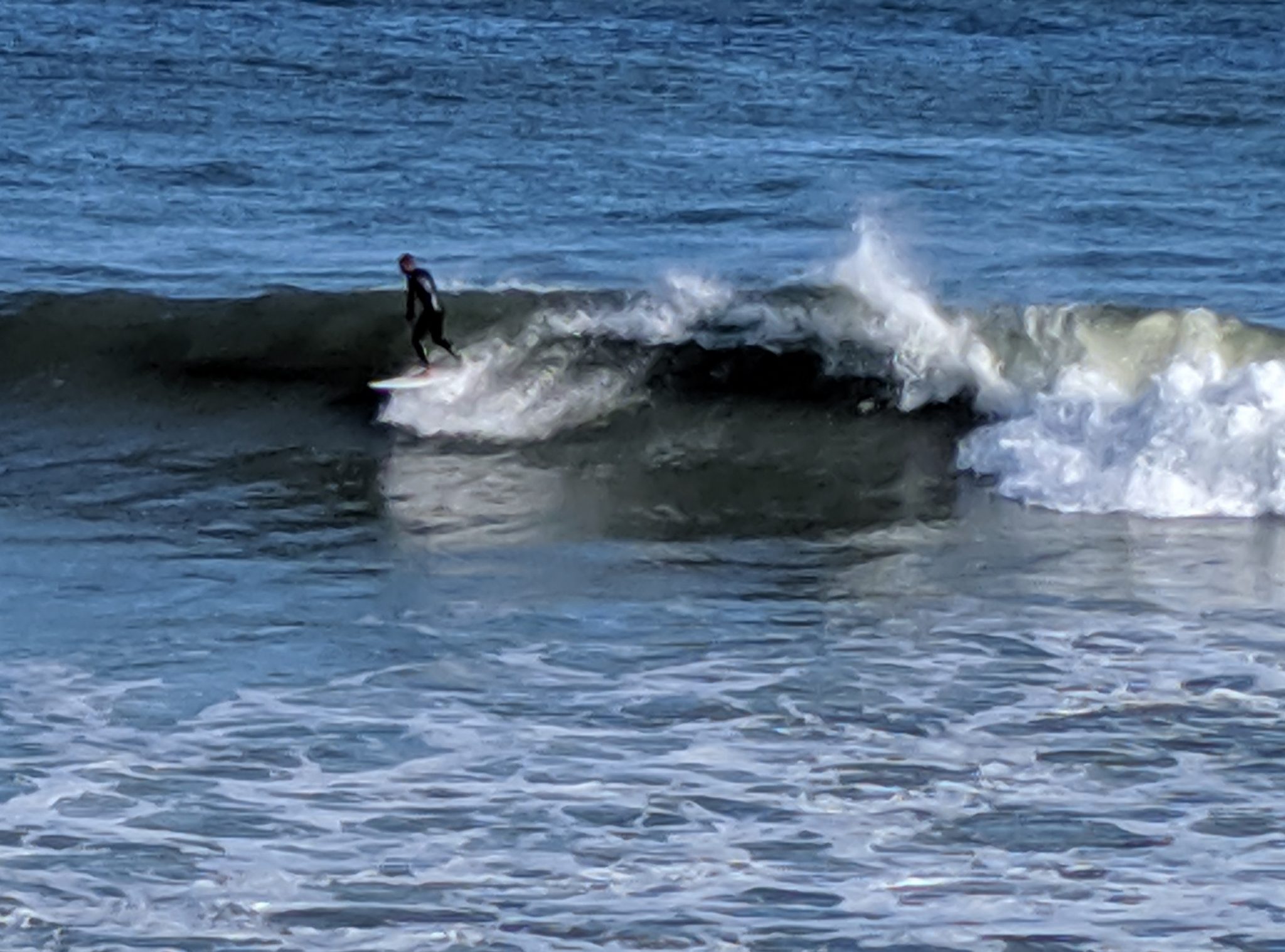 Otherwise there is not much to write about Oeiras. In addition to the train station, there is a petrol station (e.g. for dinghies) and a supermarket as important infrastructure for sailors.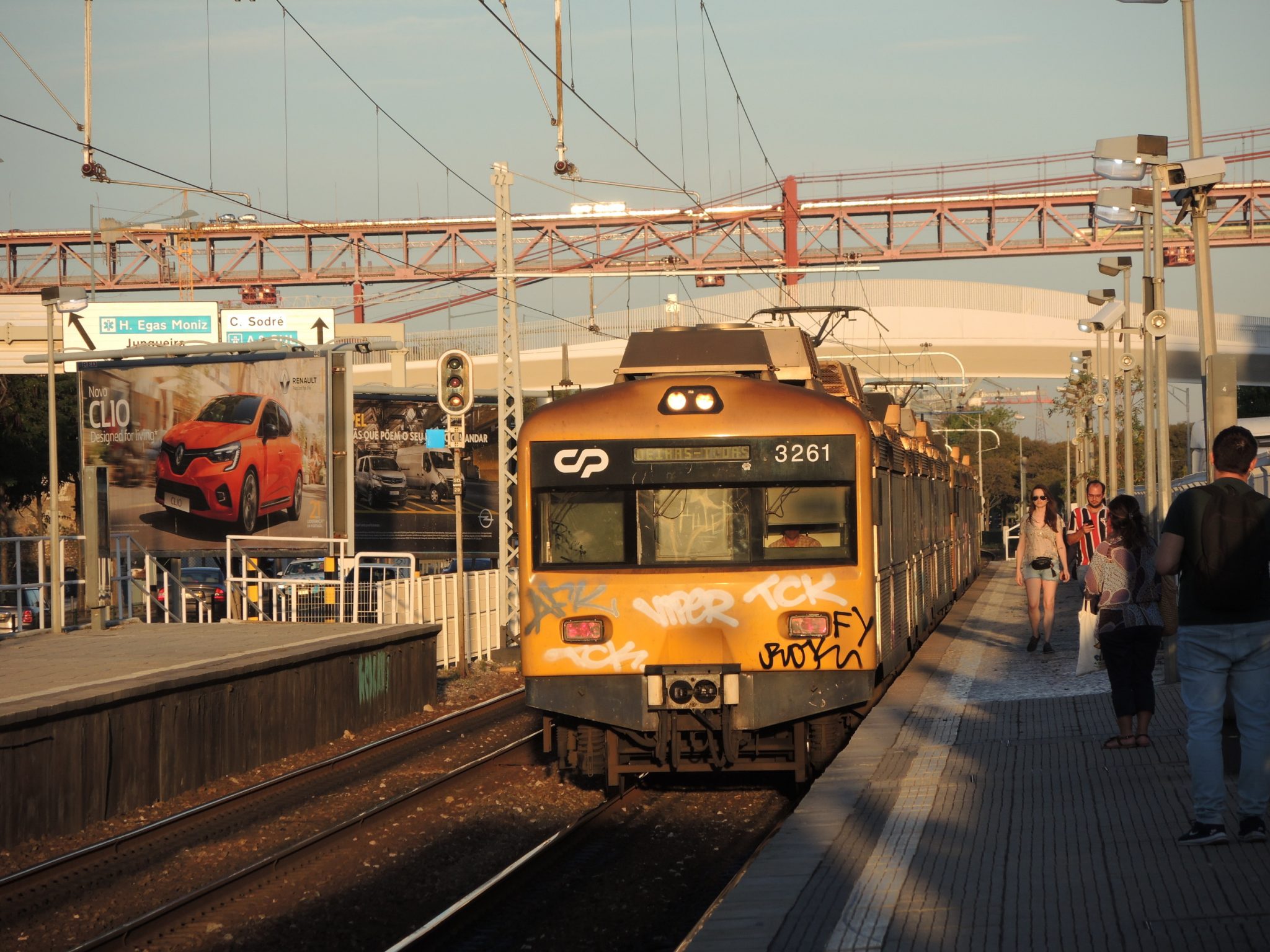 We feel comfortable here in the marina. People are friendly and helpful. If we continue we will remember the place well.