Operated daily by Arubus and the minibuses. The buses run late into the night and run relatively frequently. The waiting time for minibuses is usually only a few minutes during the day.
Important goals on this line:
Price Smart, Doit Center, Airport, Zee Rover, Budget Marine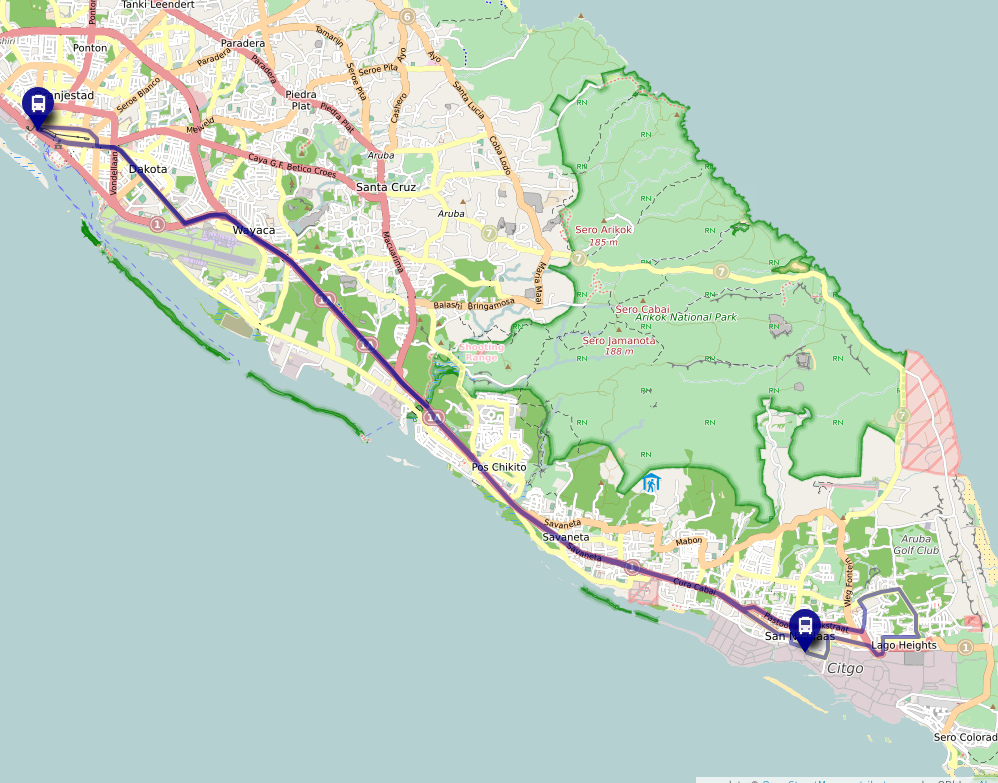 The departure of the minibuses in Oranjestad is not at the central bus stop, but directly in the city center.