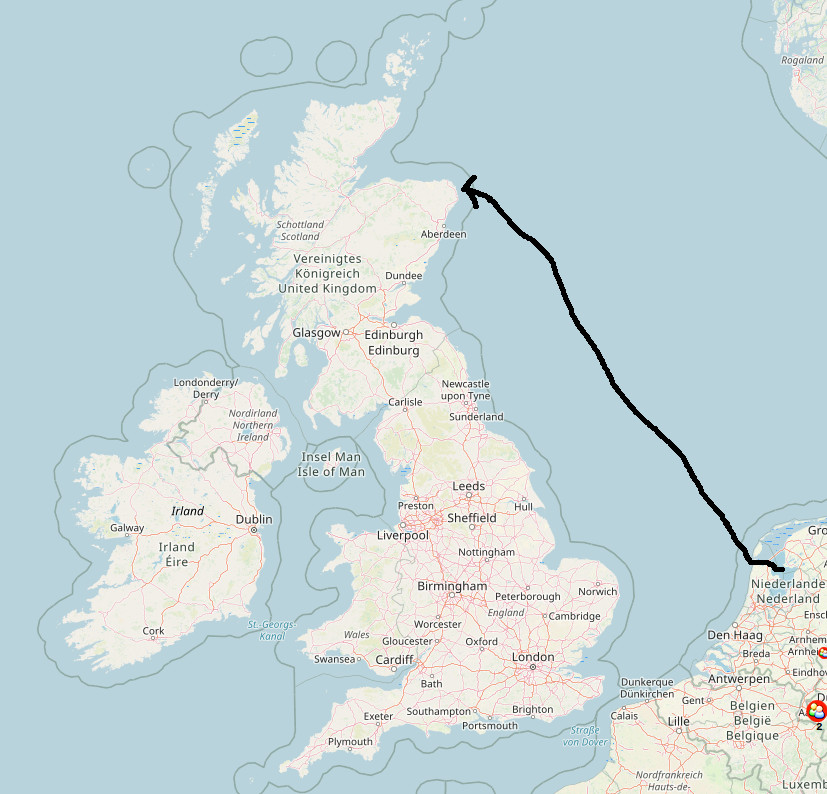 After leaving the IJsselmeer and the unplanned overnight stay in Den Oever, the wind blew more or less directly towards Scotland. We would have loved to go straight to Inverness, but the wind thwarted us shortly before the Scottish coast - he just fell asleep. So we chose Peterhead as the first port of entry in Scotland.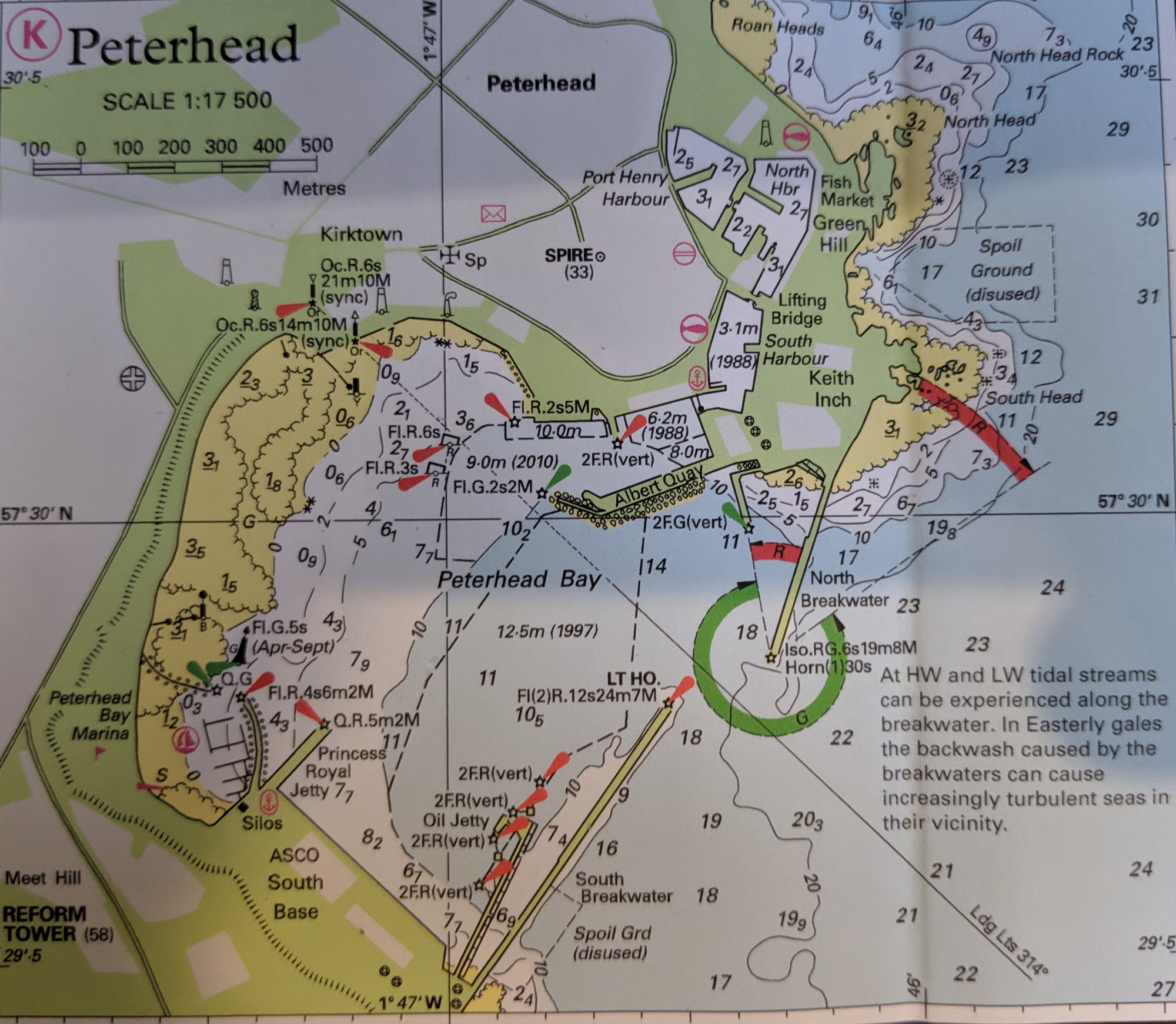 All textbooks state that one should avoid going to an unknown port in the dark. Neither Jens nor I have ever been to Peterhead. So we ran into the harbor at just before 2 a.m. local time, in complete darkness. Before entering Peterhead Bay you have to report to the port authority on channel 14. They even spark at this early hour and greeted us in easy-to-understand, strongly Scottish-colored English.
Then it was only a few meters to the marina and we could finally sleep in again. That's pretty much the only thing that annoys you with a passage of several days - you just don't get enough sleep. A round-the-clock operation with only two staff is quite exhausting despite all the automation.
In addition to the marina, Peterhead also has an oil and a gas terminal, there is a lot of industry here. Therefore it is not particularly cozy.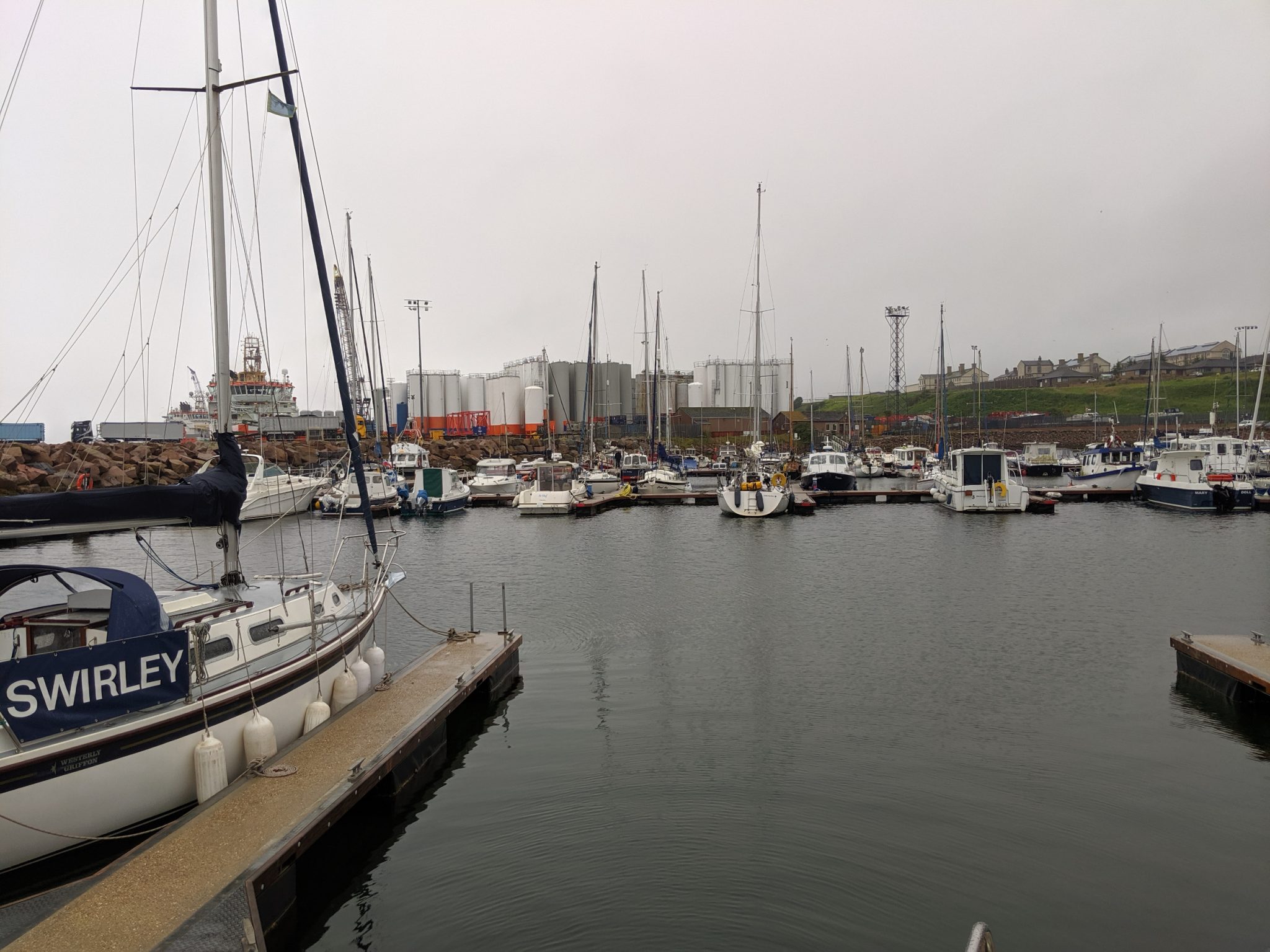 Nevertheless, the port is very popular. Sailors who have crossed the North Sea or are about to do so like to use Peterhead as a stopover. I can't complain, the night was £ 19, there are decent showers and a washing machine.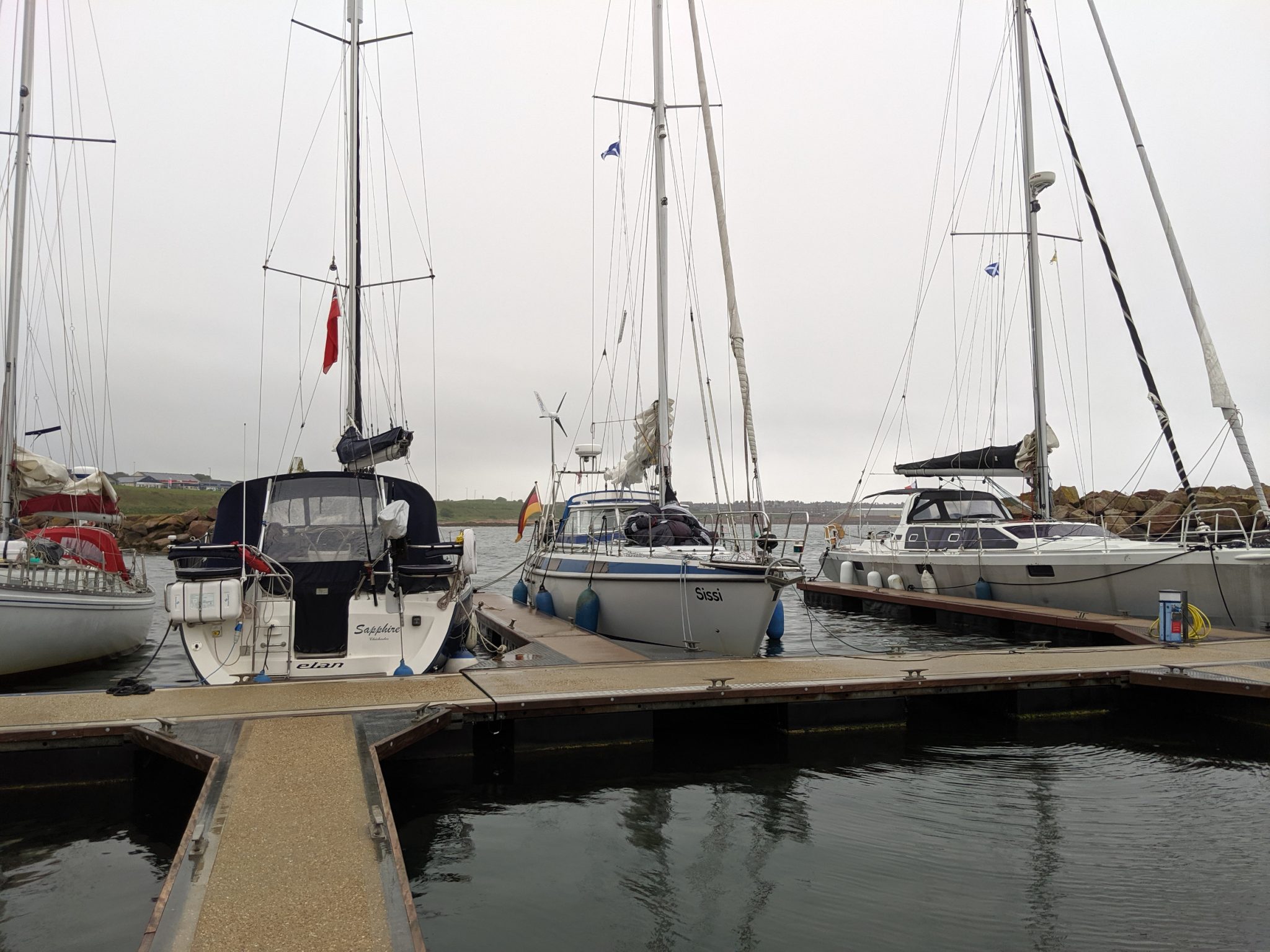 As you can see, I didn't waste much time looking for a berth during the night. We also ran in with absolute low water and the depth gauge occasionally showed 1.60 m water depth. At 1.70 m draft from Sissi (fully loaded) there is only the famous handful of water under the keel.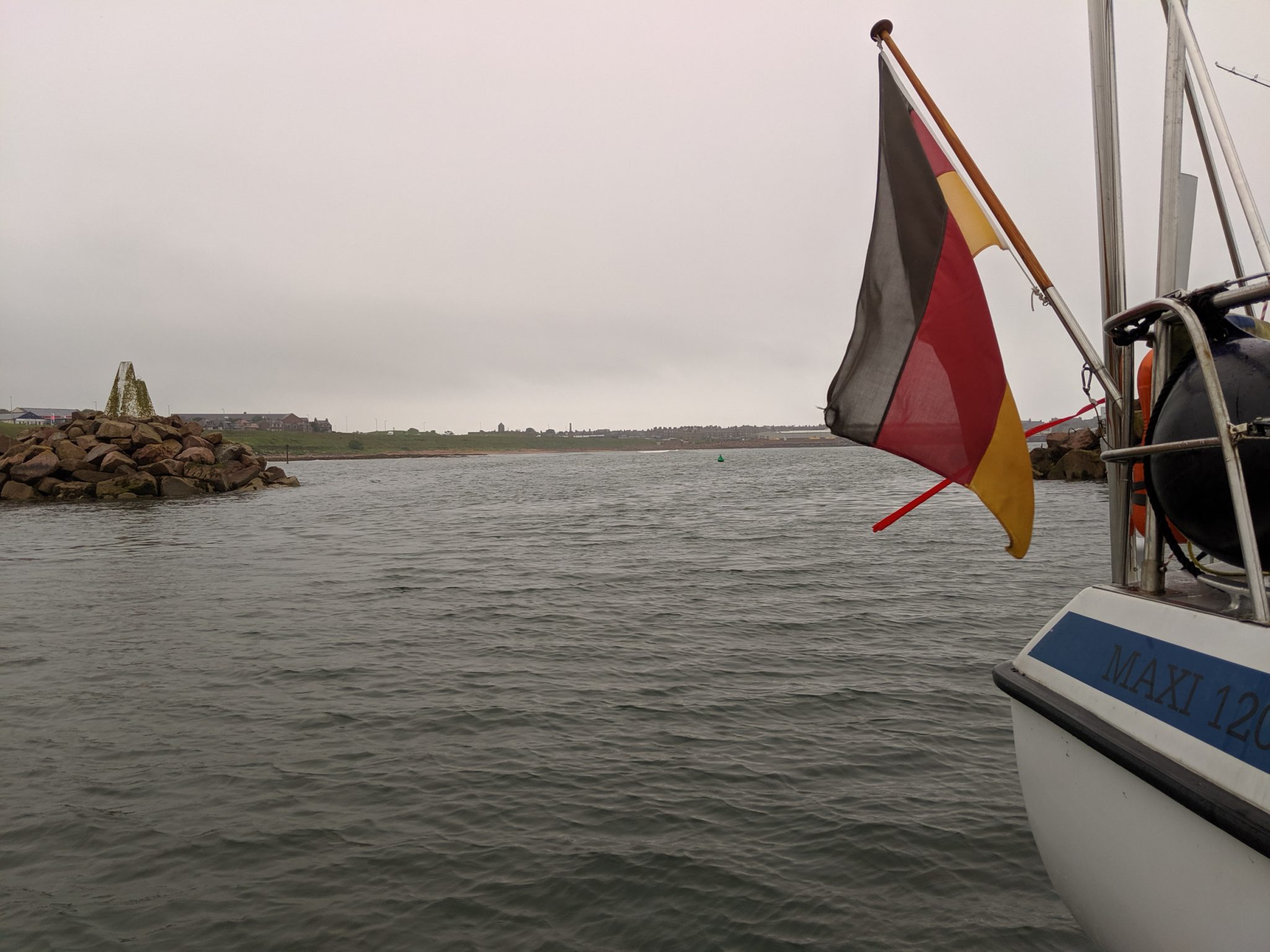 Peterhead greeted us in the morning with the Scottish sun that was pouring down. The weather forecast for Frankfurt am Main says something around 40 ° C today. I think the Scottish sunshine is great!
We spent the day shopping, washing clothes and cleaning both our bodies and Sissi. After that we were ready for the pub. Jens found a craft beer brewery, which of course we had to go to immediately. The brewdog. No, dogs are not brewed there nor dogs brewed there, but the beer is delicious. You have about 18 varieties on the tap.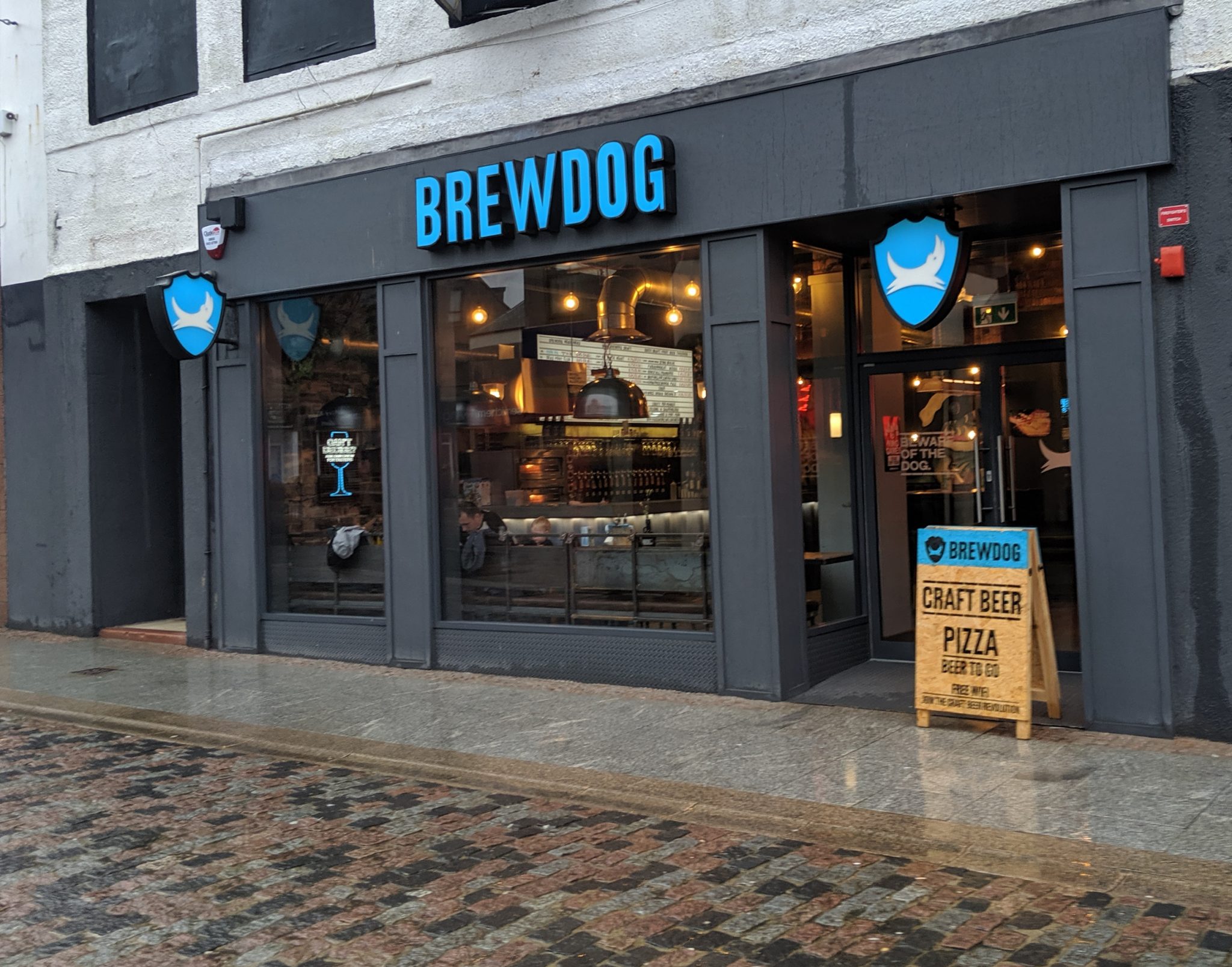 Of course there is no hell going on in a pub in Scotland on Monday evenings. The very friendly tapper gave us a few sips to try because we couldn't make a decision due to the abundant offer. However, a delicious lager was ordered soon.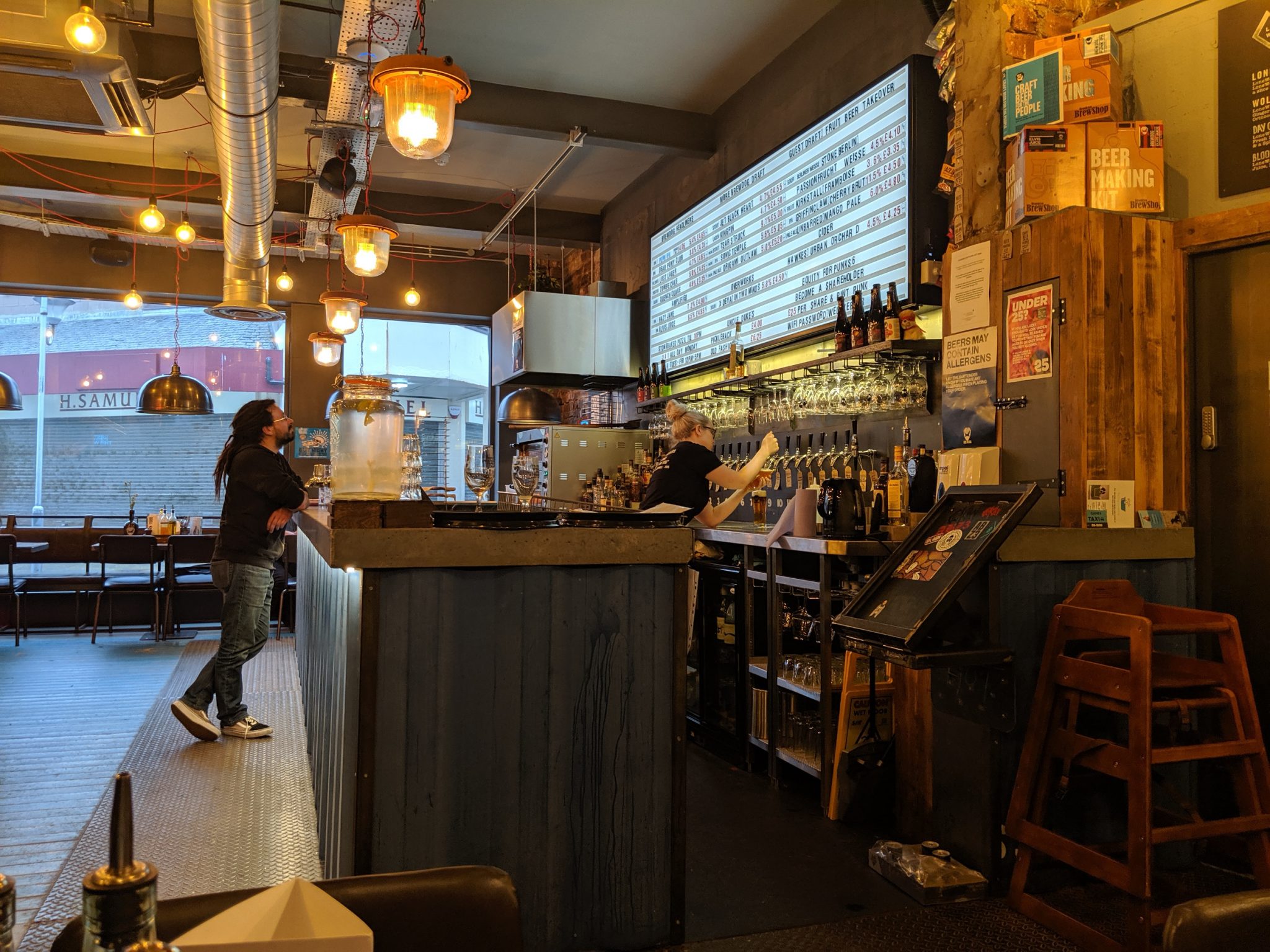 I personally find the system extremely anti-tip in the UK. You pay for every beer directly when you pick it up, the tapper may be so nice - most customers don't tip her. I saw that in her eyes when I rounded up the 9.40 pounds to 10 pounds.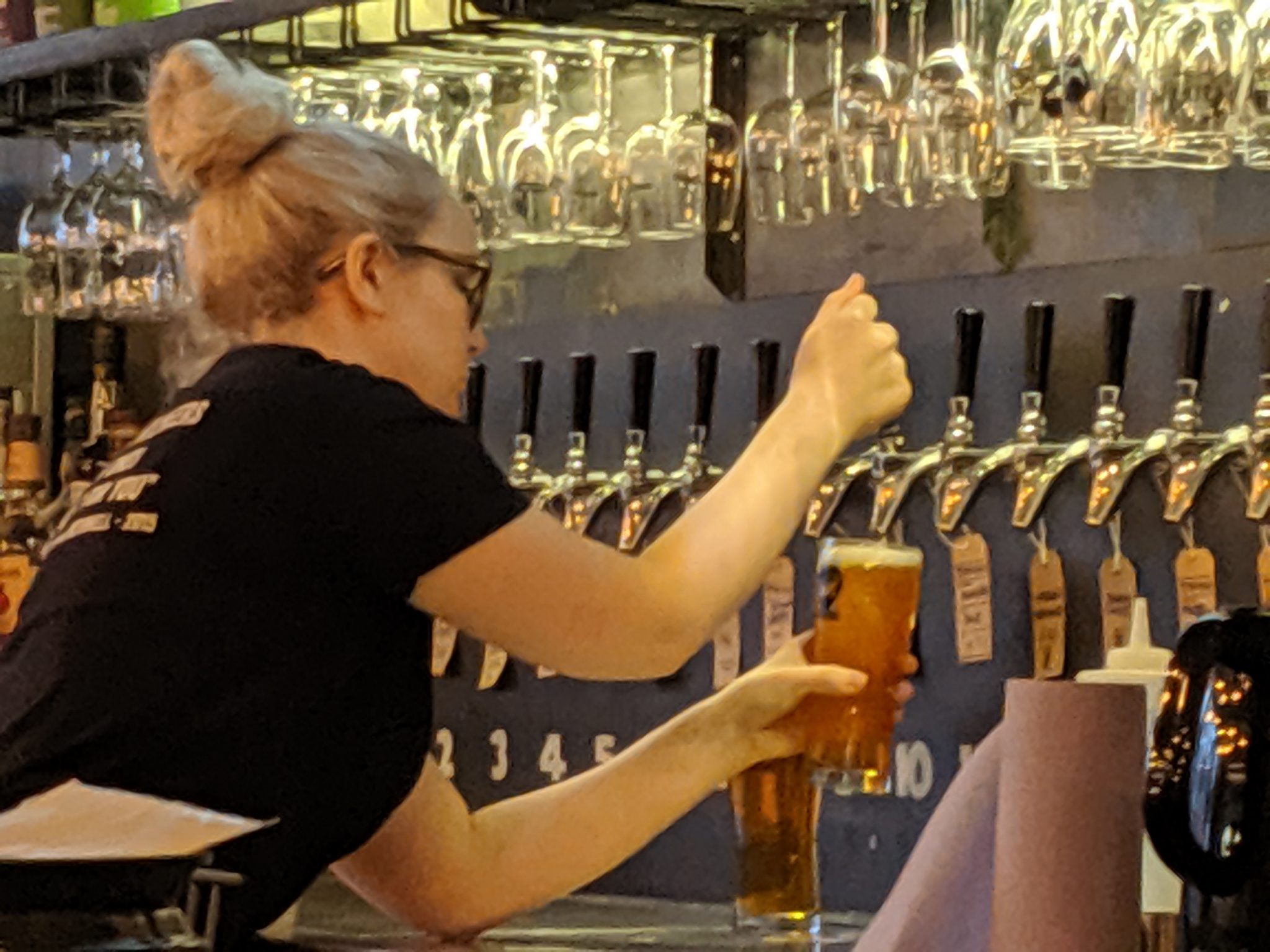 The prices for all varieties are just under 5 pounds per pint, only the strong beers are served in smaller glasses so that the price can be kept. Somehow the price depends directly on the alcohol content.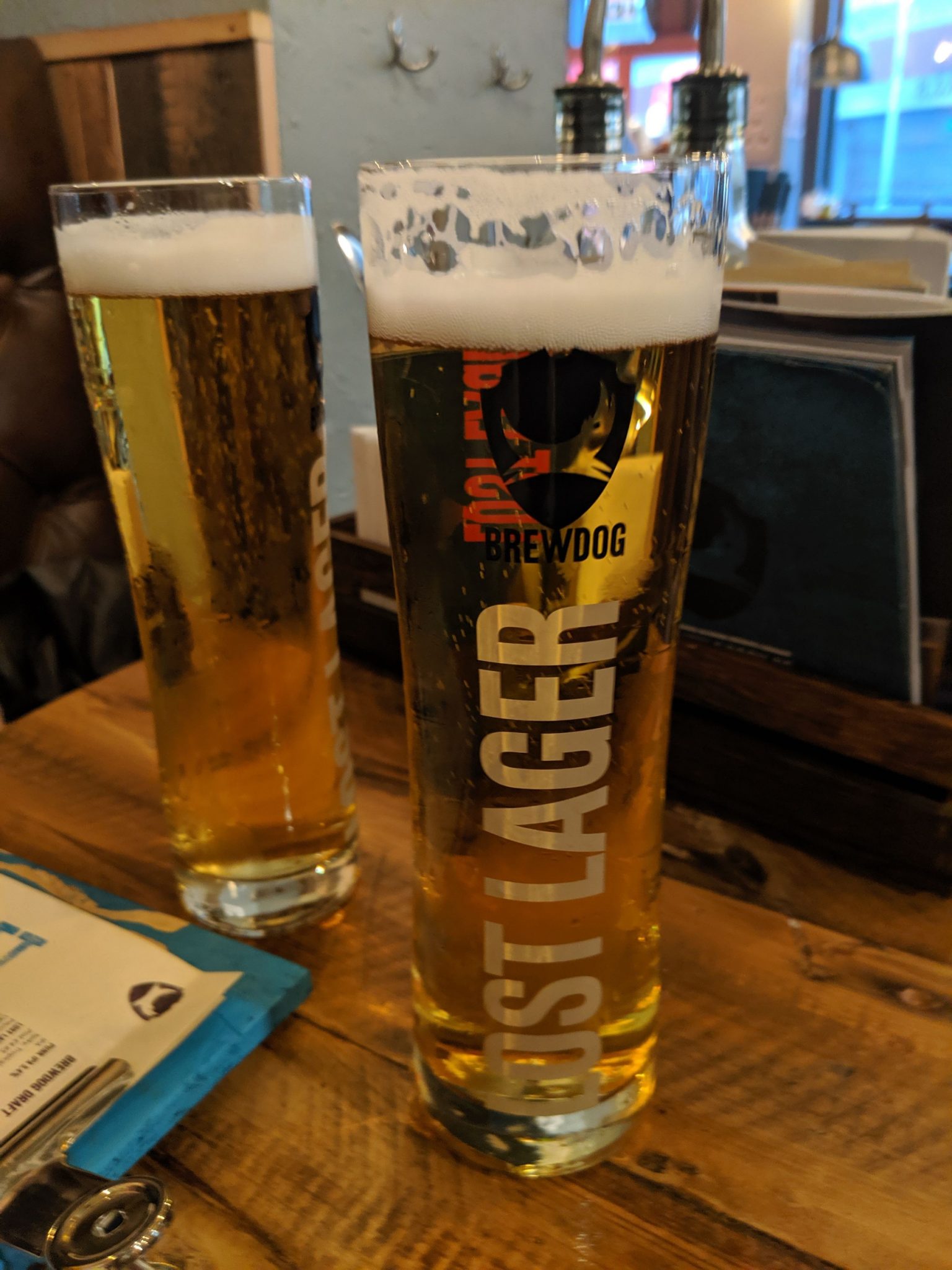 The first beer tasted particularly good. Somewhere someone said that if you didn't go to a pub, you weren't there. That's really true. We were there because we sat and enjoyed in the pub for three hours. Wonderful. It can be so nice.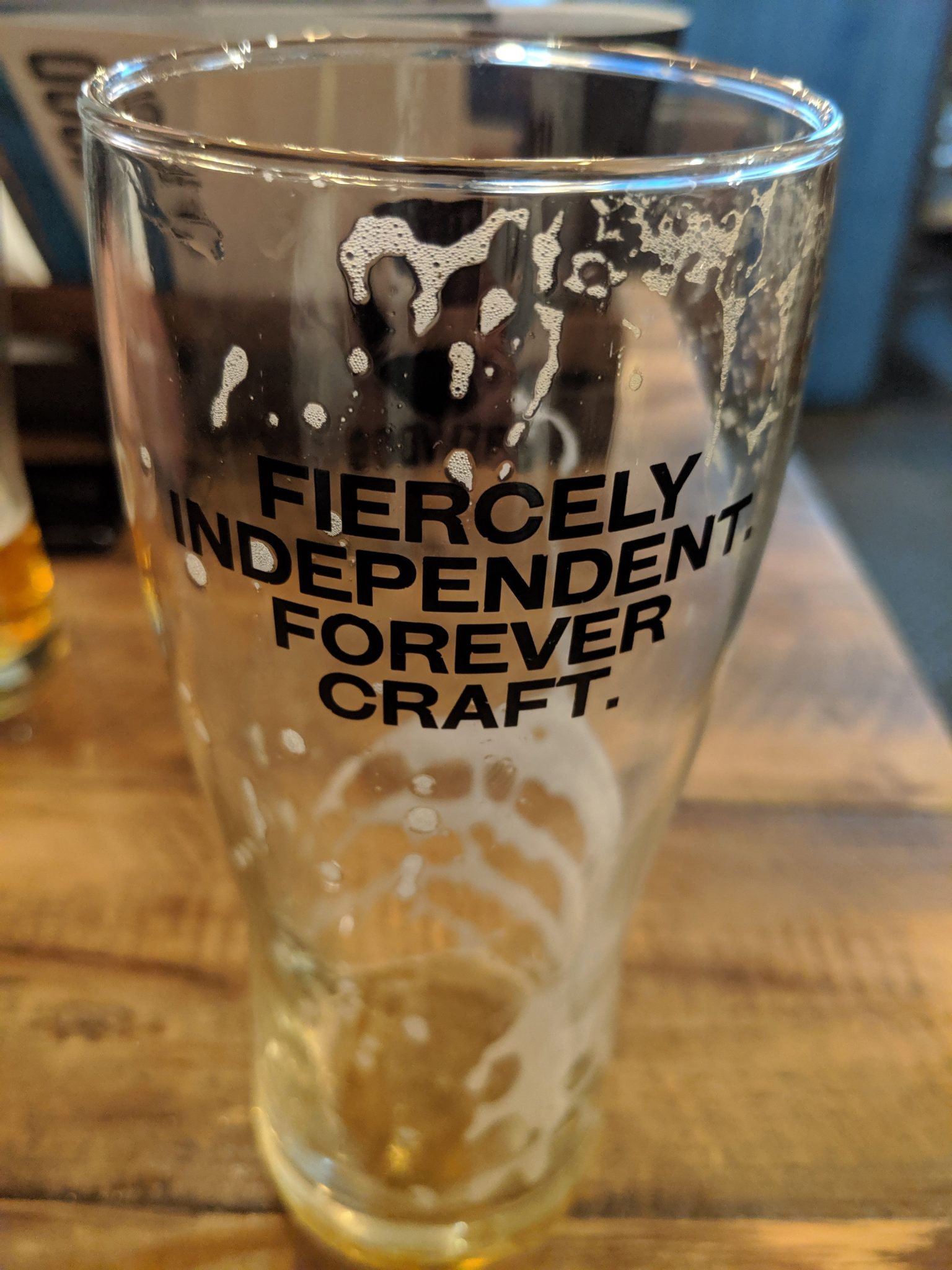 The next day we wanted to continue to Inverness, so we finished work at 11 p.m. and walked comfortably back to the marina. We were able to observe several dozen young people in cars in the parking lot in front of the marina, who stood side by side in groups of two or three, chatted and probably also caused the cars to rock at some point. Country life in Scotland.
It's not really getting dark here, so the marina looks like this at dusk just before midnight: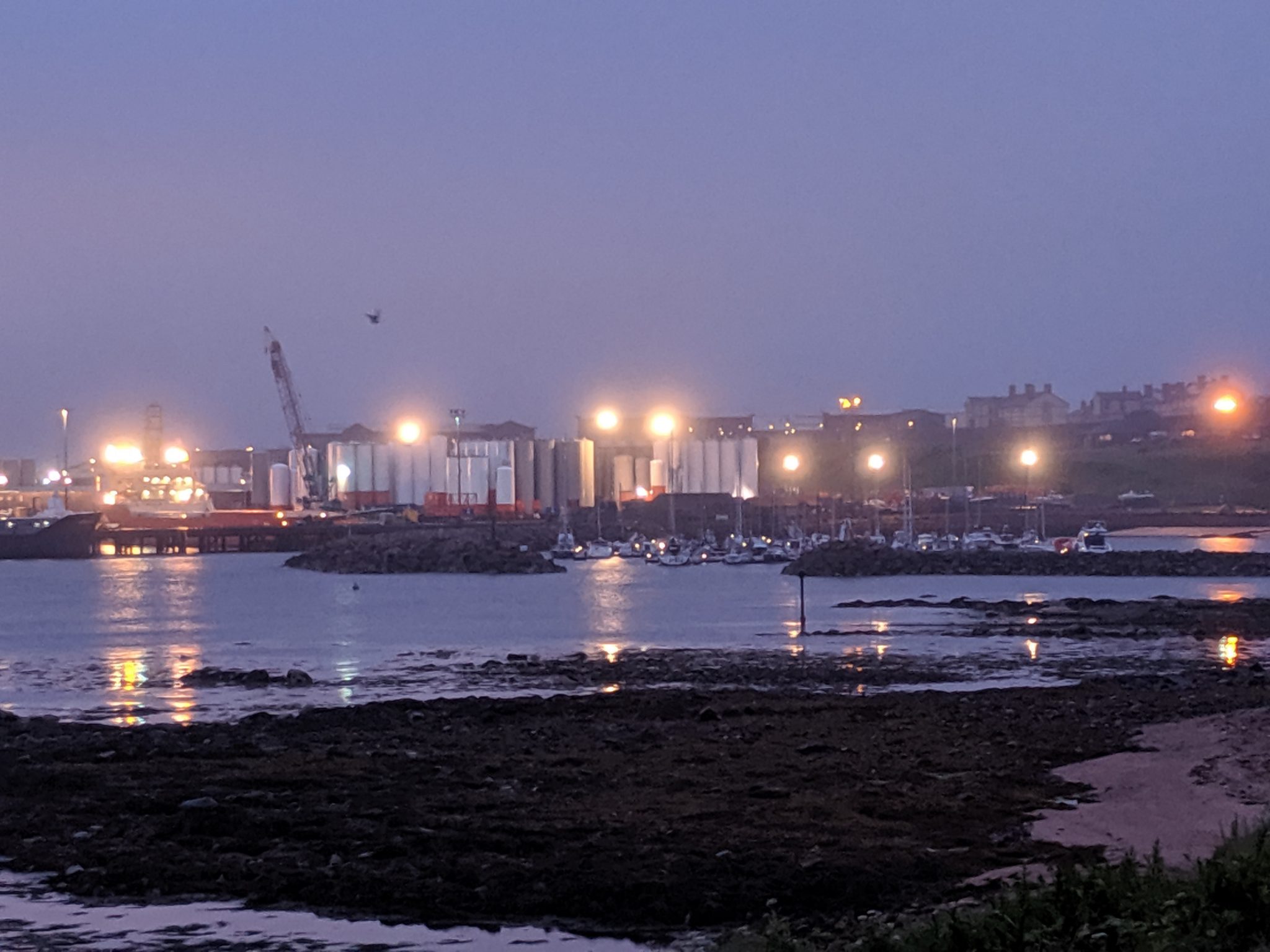 I'll write about the trip to Inverness another time. We covered 409 nm from Den Oever to Peterhead.