Finally - it is done. Our anchor dug into the ground for the first time after five thousand nautical miles.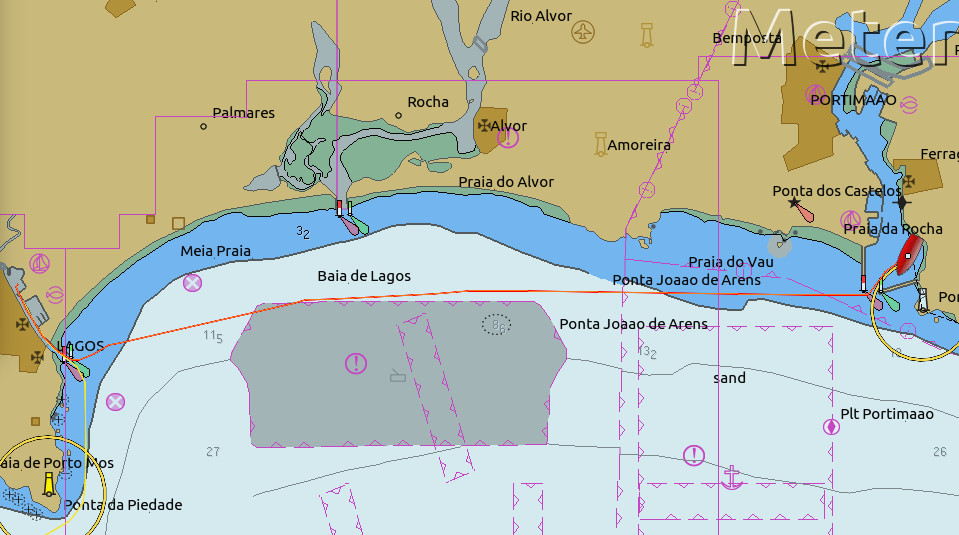 Our first impression of Portimao was good. We have a nice anchorage and look at a great beach, which is always wonderfully illuminated in the evening sun.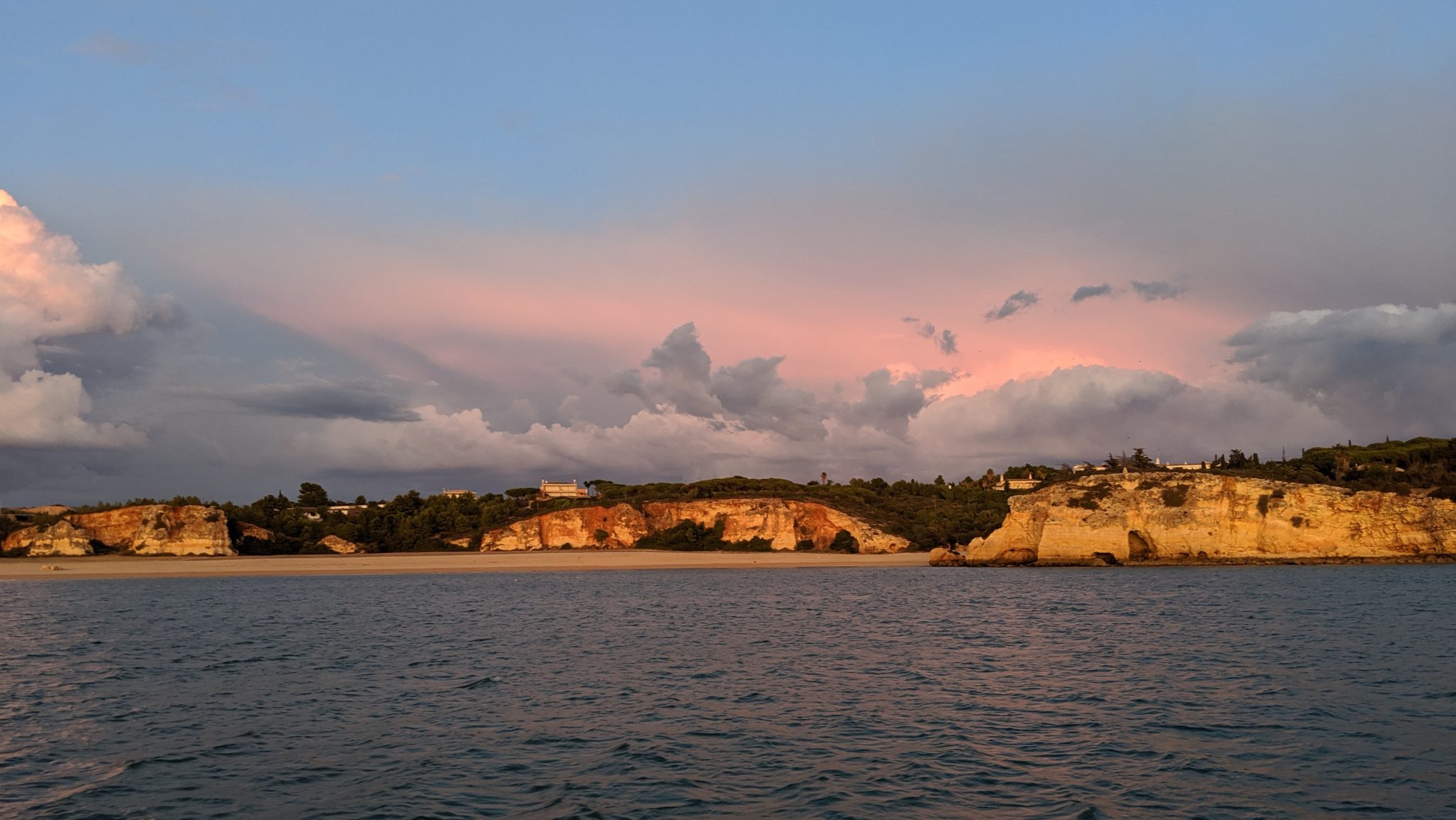 We drove over twice to the marina with the dinghy. Once we were invited to the Gina, once we invited ourselves to the Roede Orm. In both cases we were concerned with borrowing the access card and using the really excellent showers. On the second visit, we were also able to take a walk into the city.
The way to the city initially leads past hundreds of castles, which are almost empty at this time of year (end of October) and are deserted by the coming year. I will not publish any photos of this because the ensemble just looks ugly. Or should I? All right.

The first exciting point on the way to the city is the first roundabout that has been equipped with art in construction. We have already seen and photographed such figures in Peniche, they also seem to be very popular elsewhere.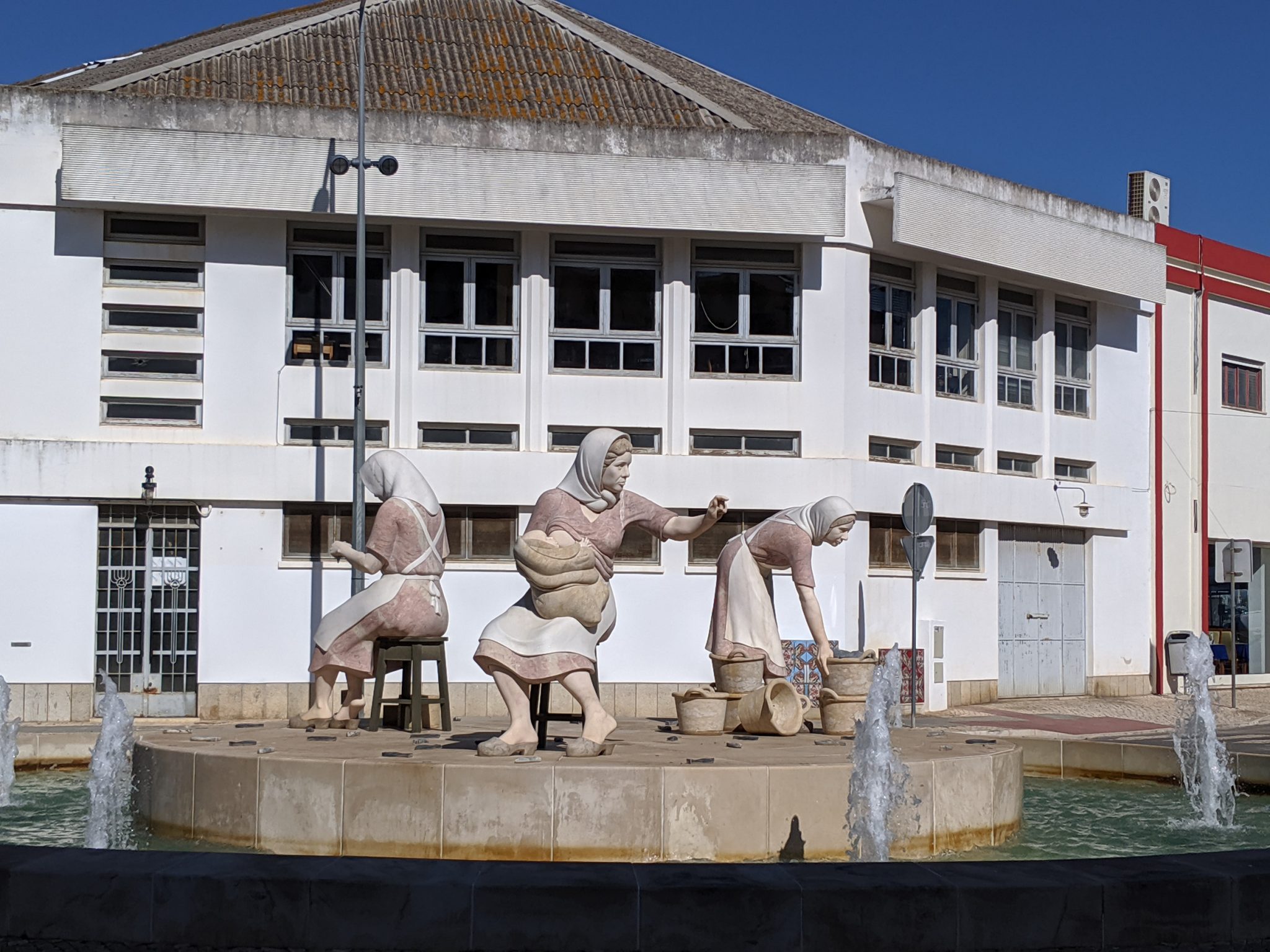 Further on the way into the city we quickly found the pedestrian zone. Everything is oversized for the few people who are in Portimao at this time of year. In addition, a pedestrian zone looks as sterile as I know it from (almost) any other place. Not a place you like to be.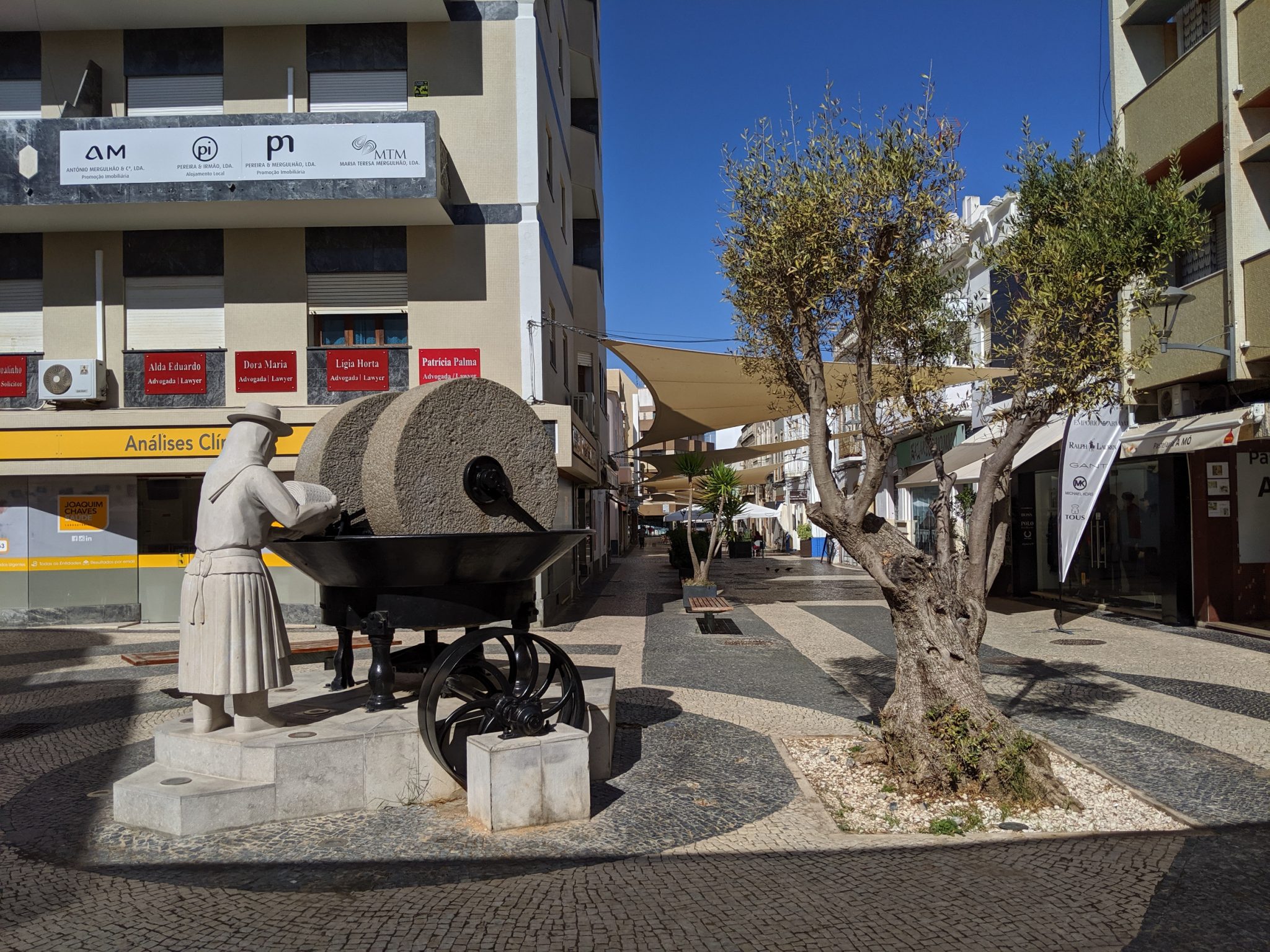 Again a statue of a woman. But here I can say exactly what the woman does: she throws grapes into a wine press. Apples would be better.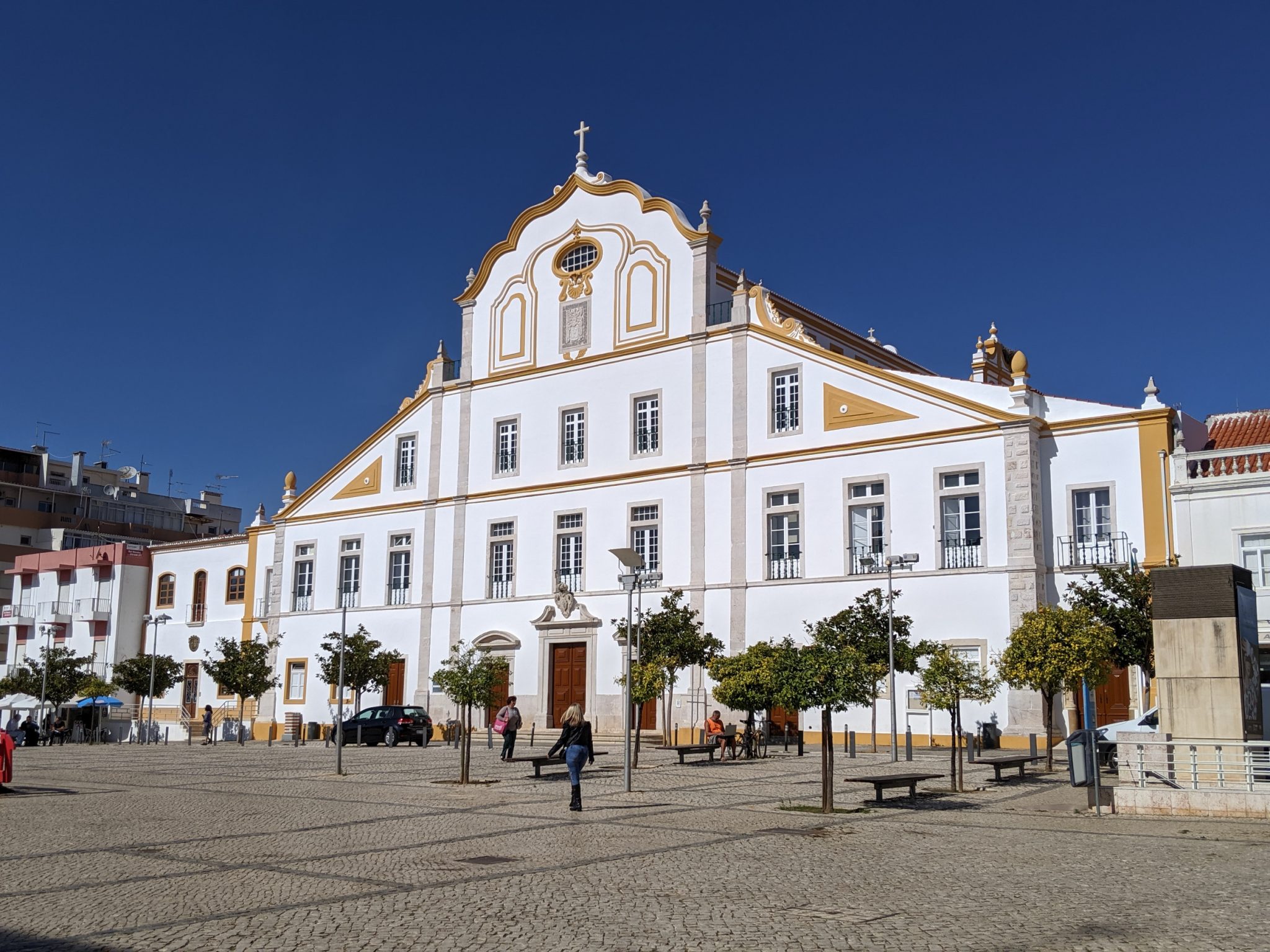 At least what we identified as the town hall is very nicely done. There is also a church around the corner, unfortunately it had closed doors. In Portugal it seems that the churches are closed most of the time and only open for worship.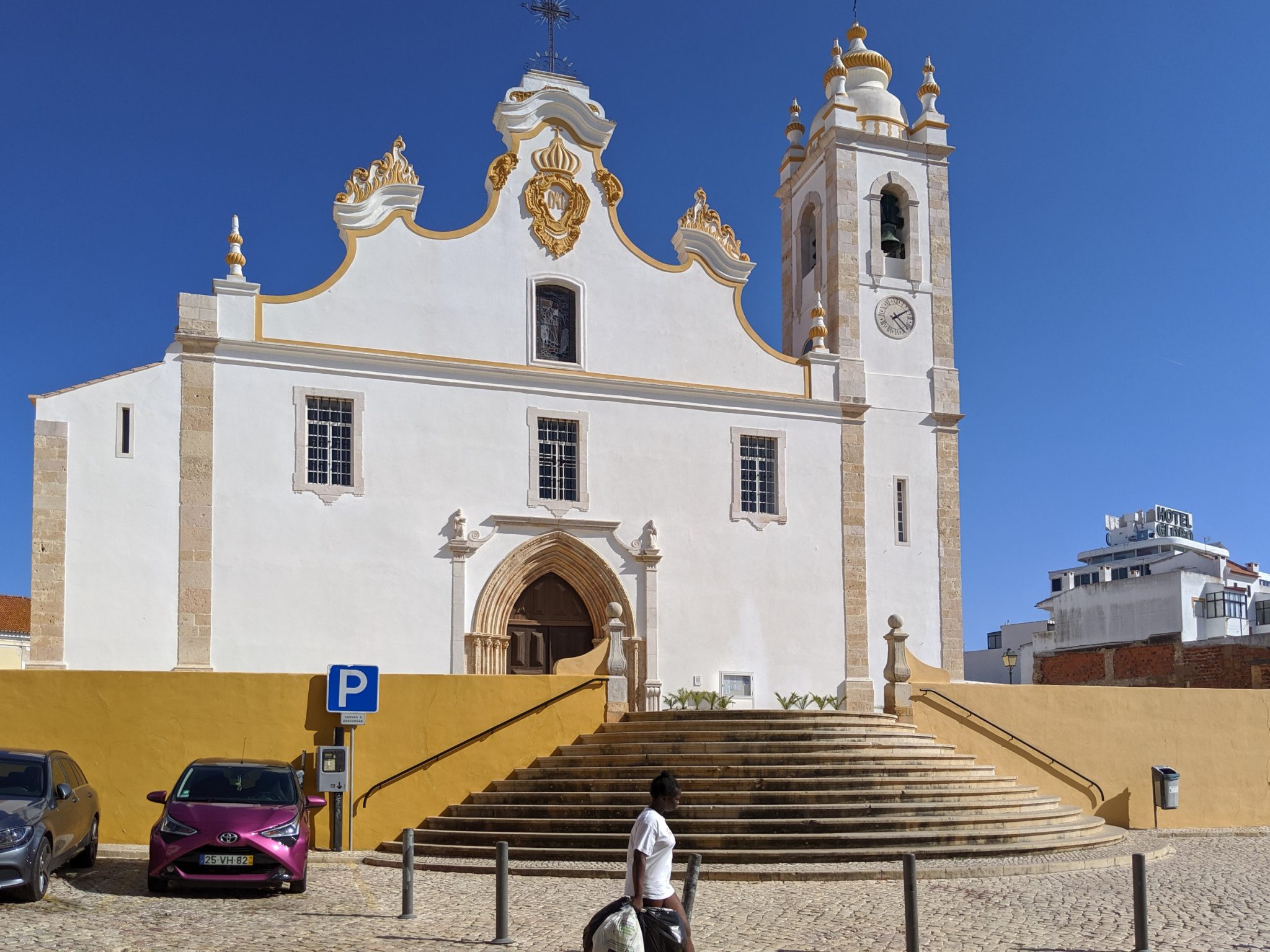 Most of the old town alleys, in turn, look old. We walked to the train station and then back to the central square. Unfortunately, this place didn't want to spread its magic over us. Everything is either polished up like a tourist or it is slowly deteriorating.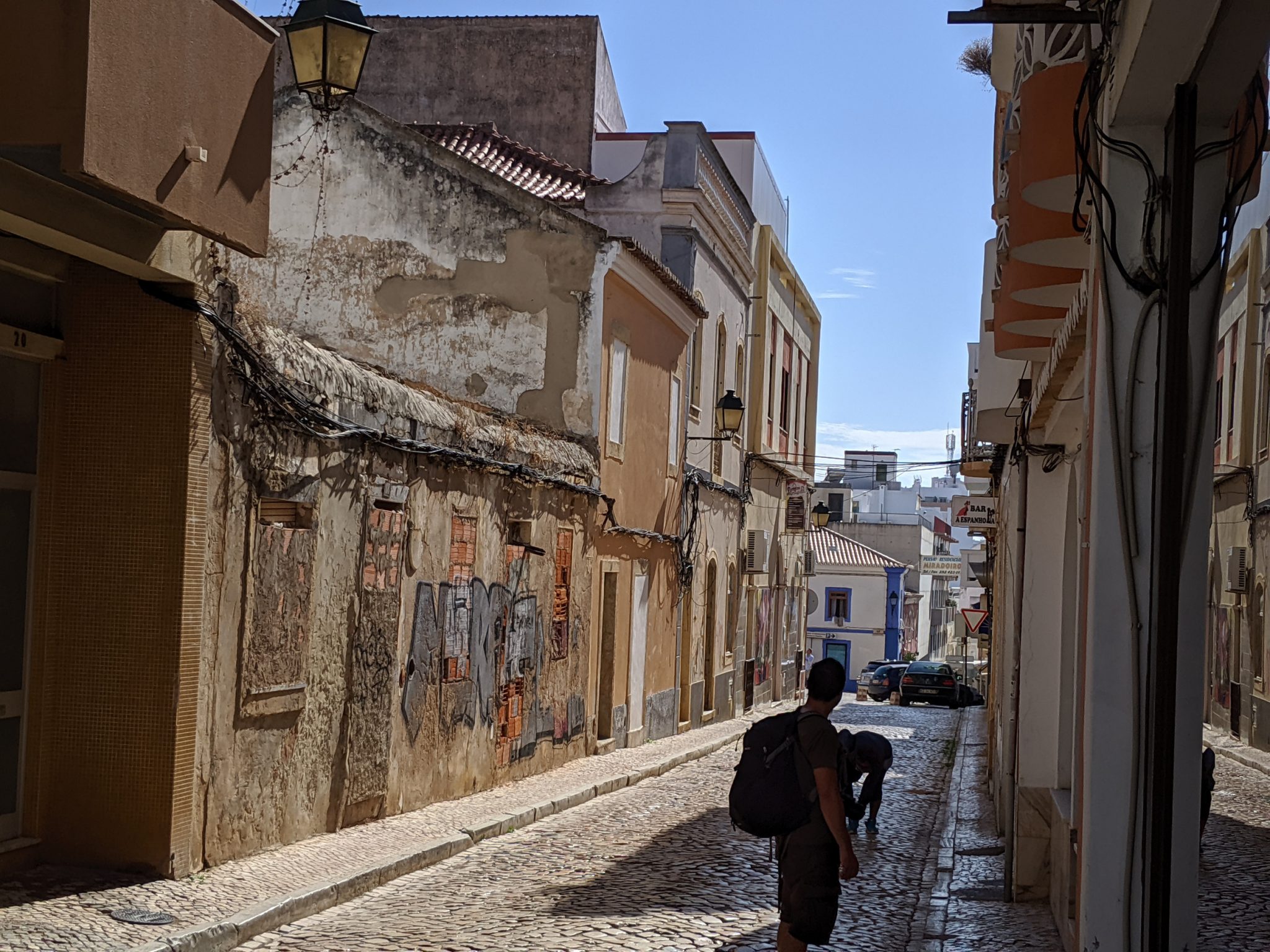 We then took the bus back to the marina, showered and then quickly returned to Sissi with the dinghy. From here the view is still the most beautiful and Portimao offers the kitschiest sunsets to date.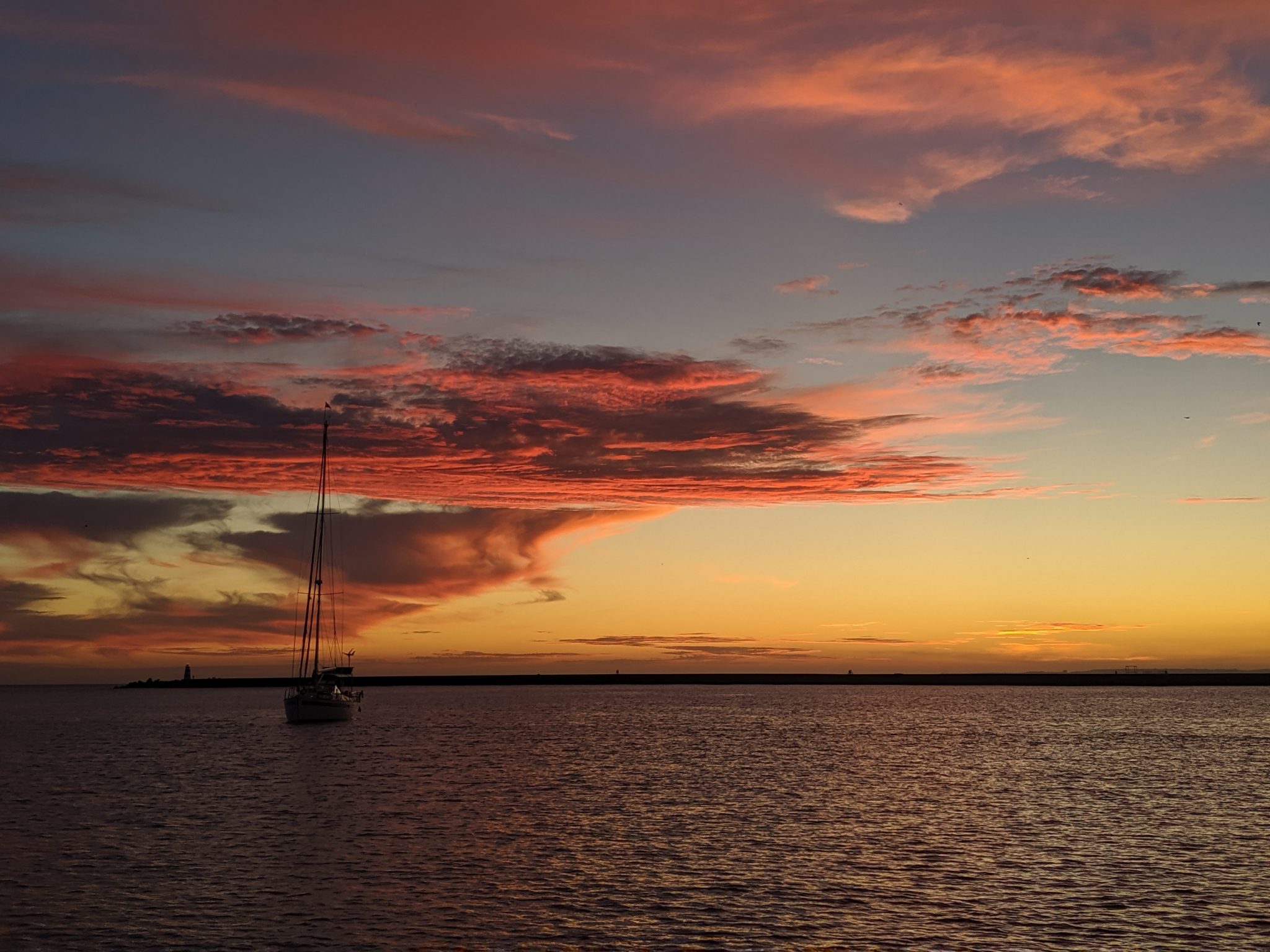 In a few days we will go back to Lagos and install the new solar panels. Then we wait for a weather window for the Canary Islands.