I created this page so that without a guilty conscience I can upload a lot of pictures of the largest and longest monument in Lisbon. But let me start with a photo of a modern tram in Lisbon, taken at Santos station.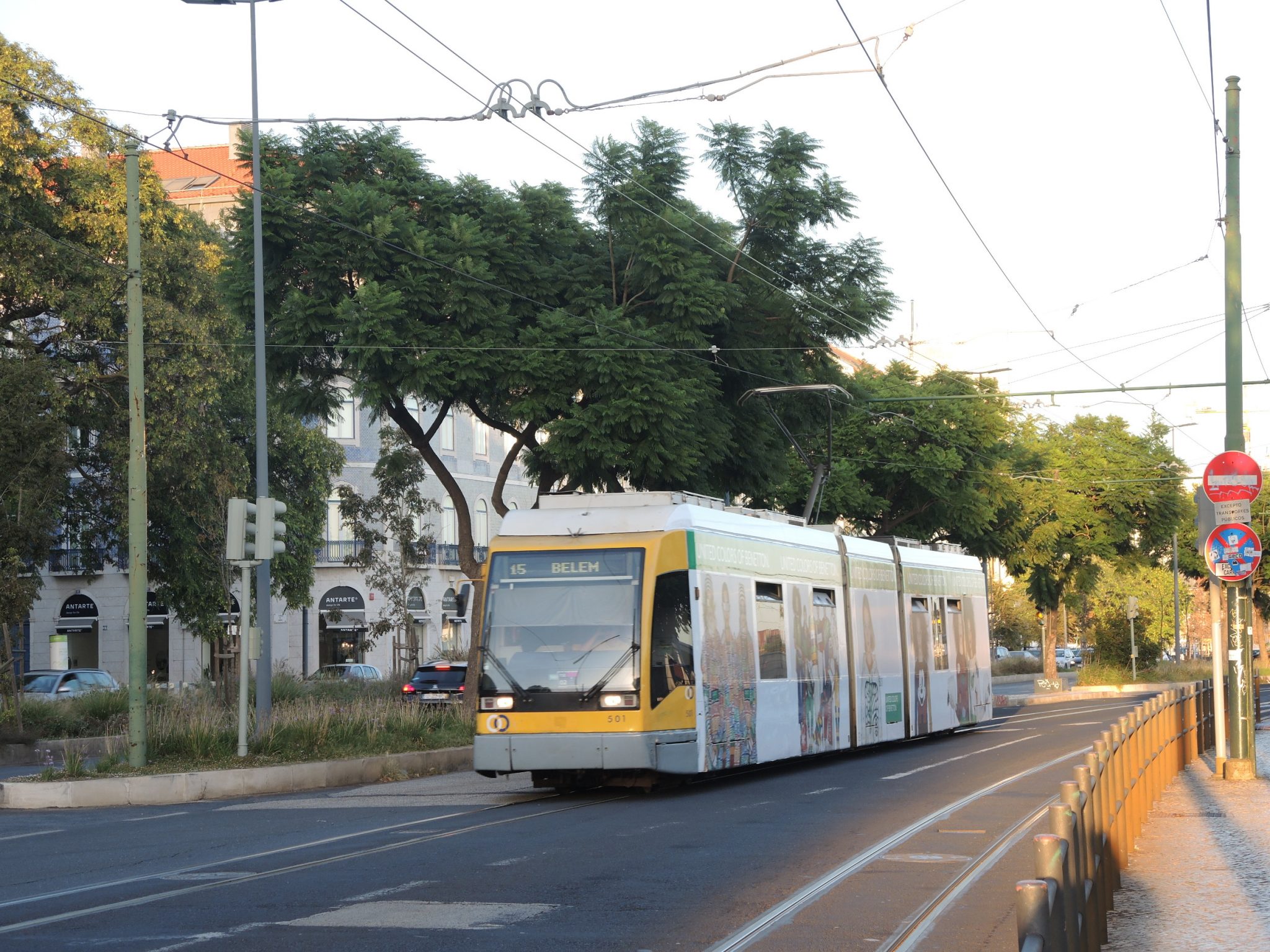 The tram is not only there for tourists, but also serves to transport the locals. However, I saved photos of the metro.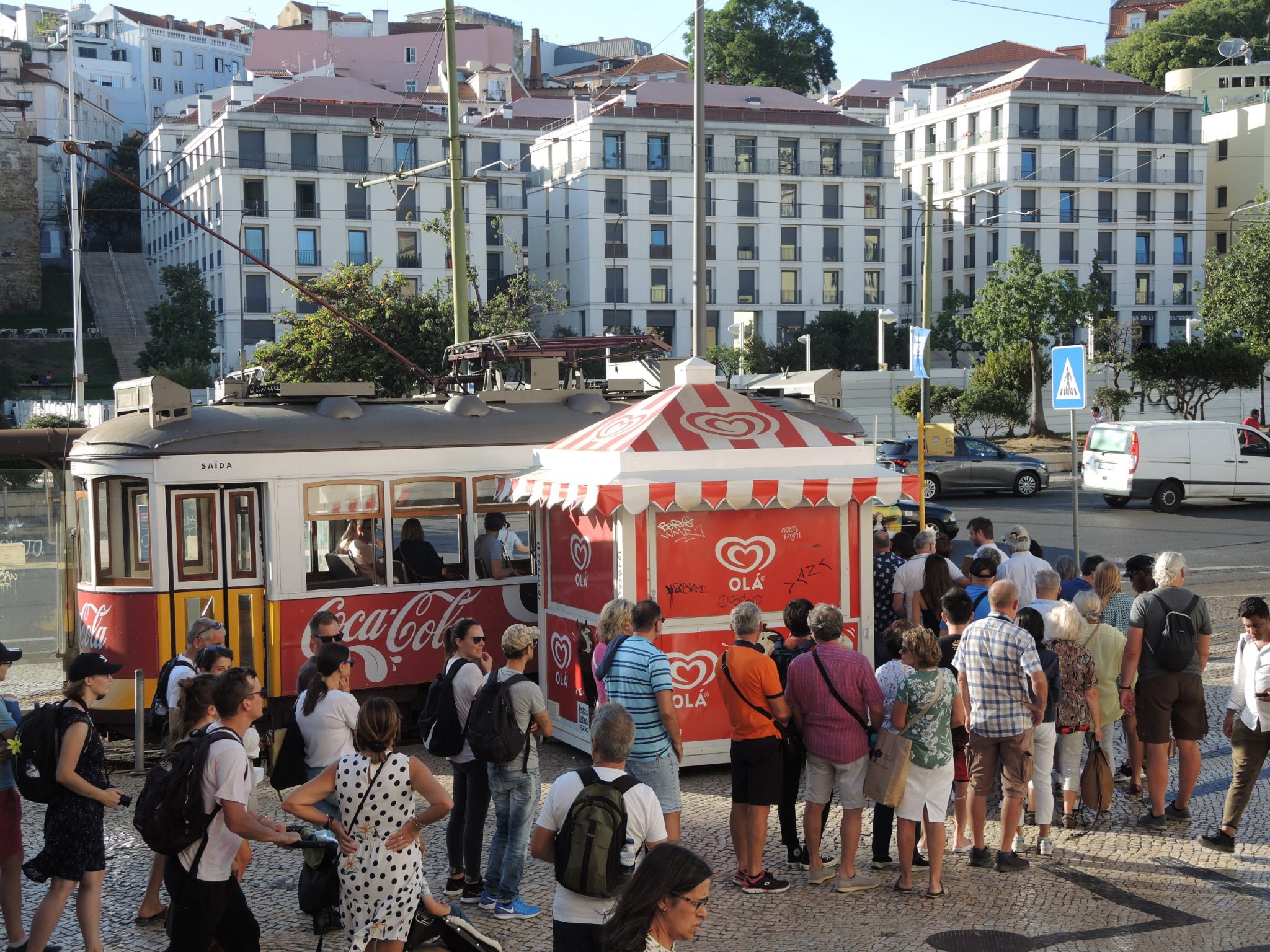 If you don't wait for the tram in one of the big squares, you don't have to queue. Somehow you always come along at the small stops.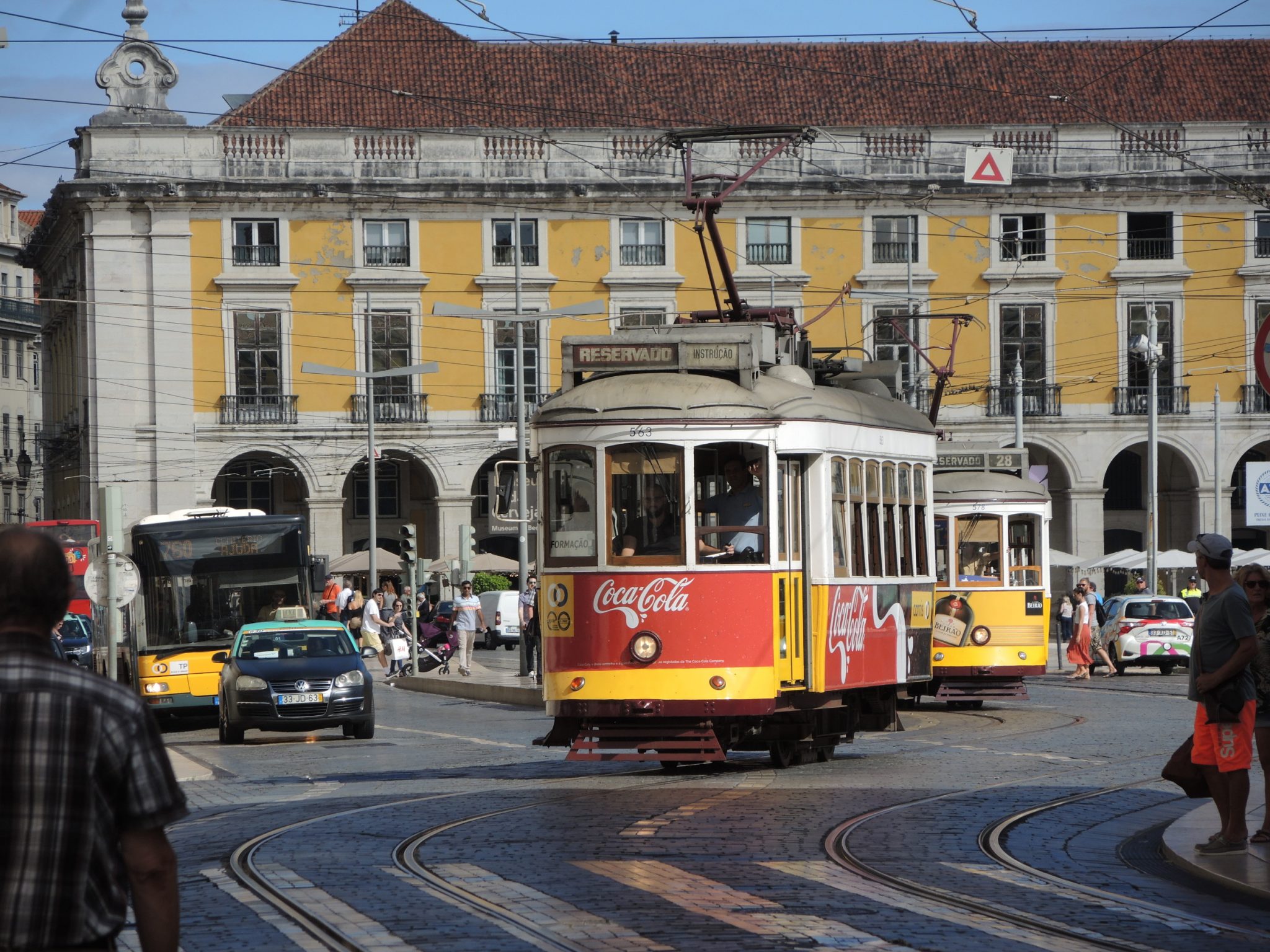 Traffic is heavy in the old town, which was rebuilt after the 1755 earthquake. Both car traffic and pedestrian traffic.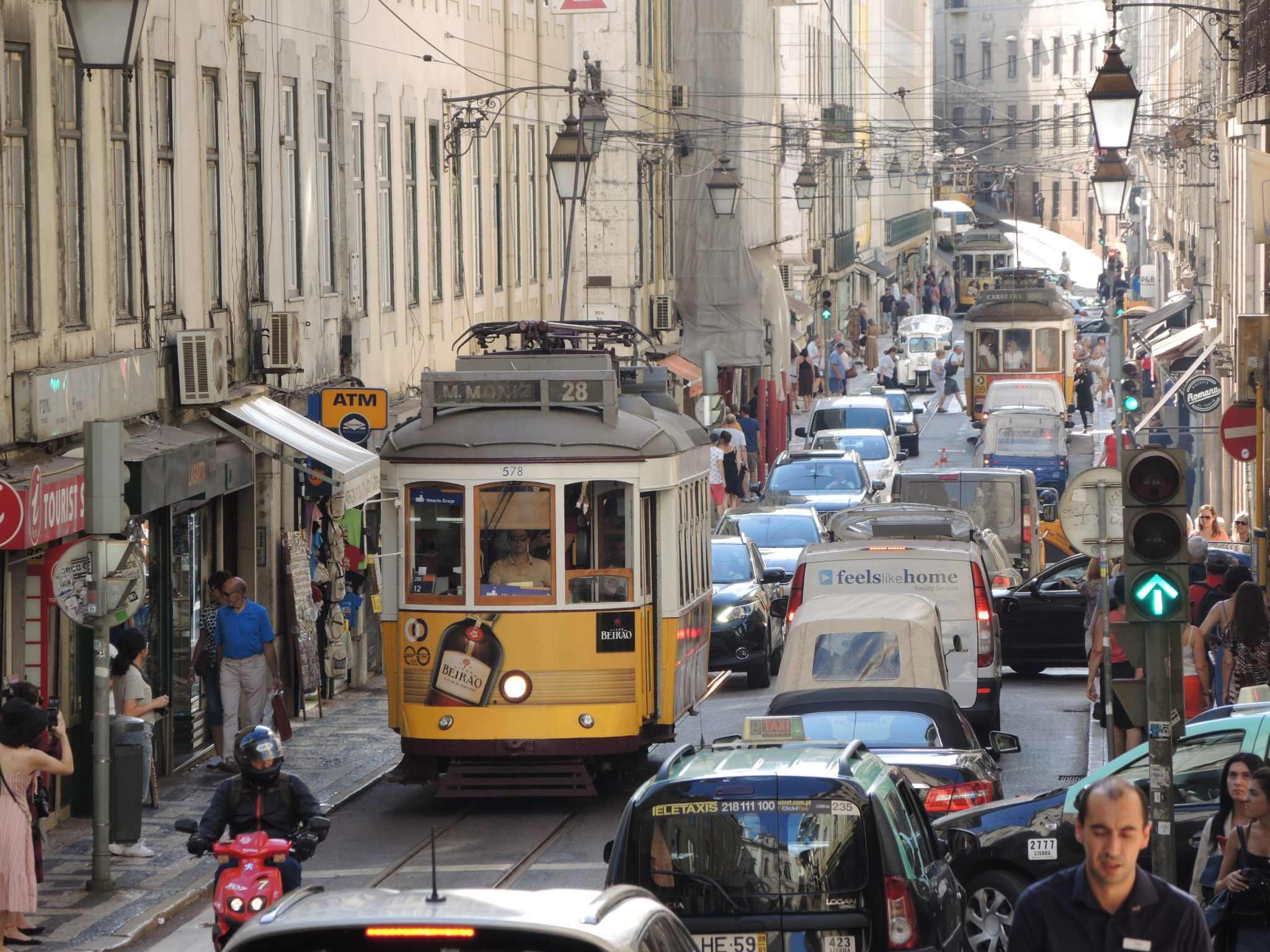 Everything and everyone is bustling in the narrow streets and alleys.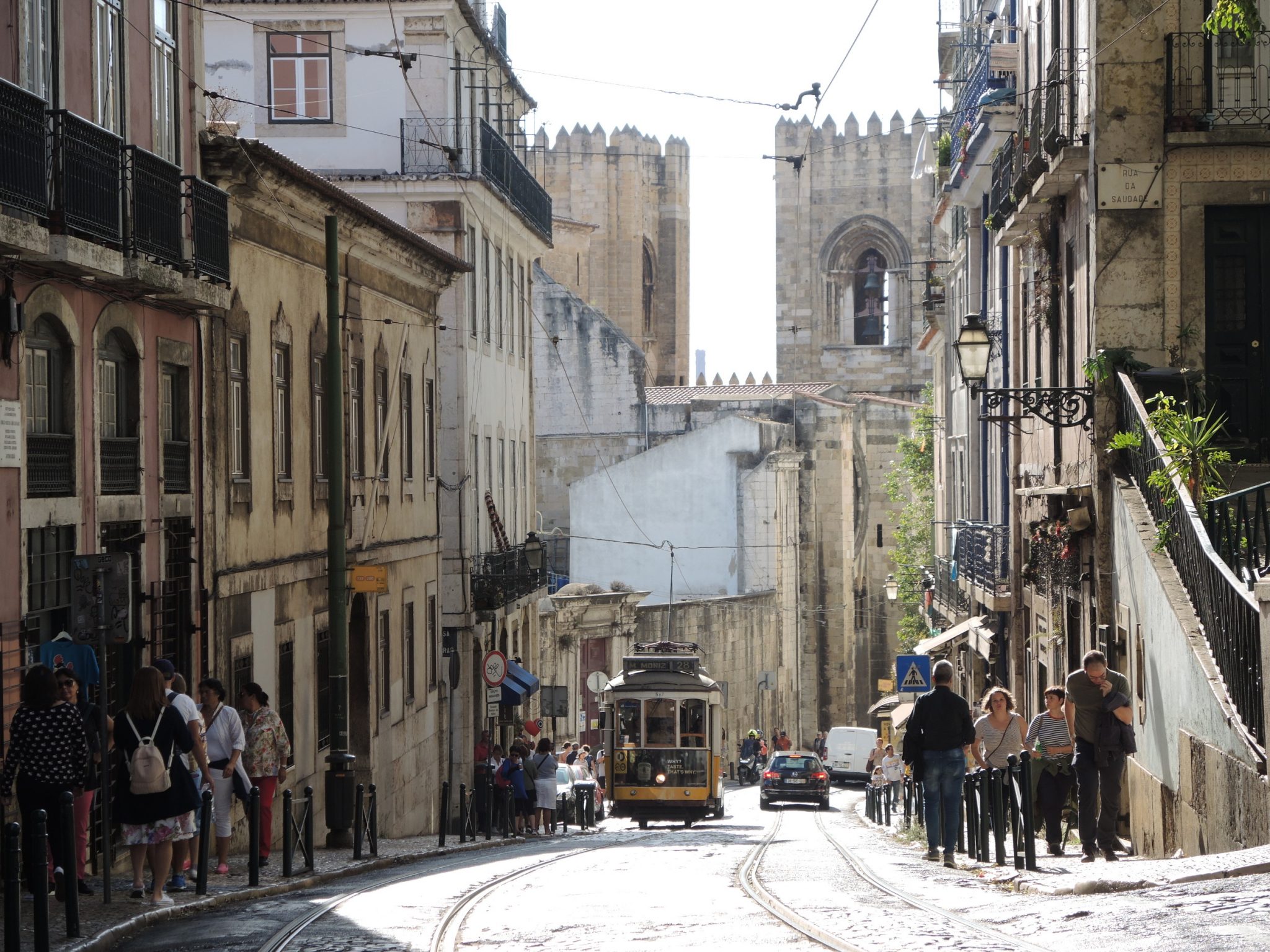 In general, you can photograph steep distances in excess. Whether the tram rolls uphill or downhill in front of the lens is less important for the beauty of the motifs. It is difficult to correctly adjust the sun.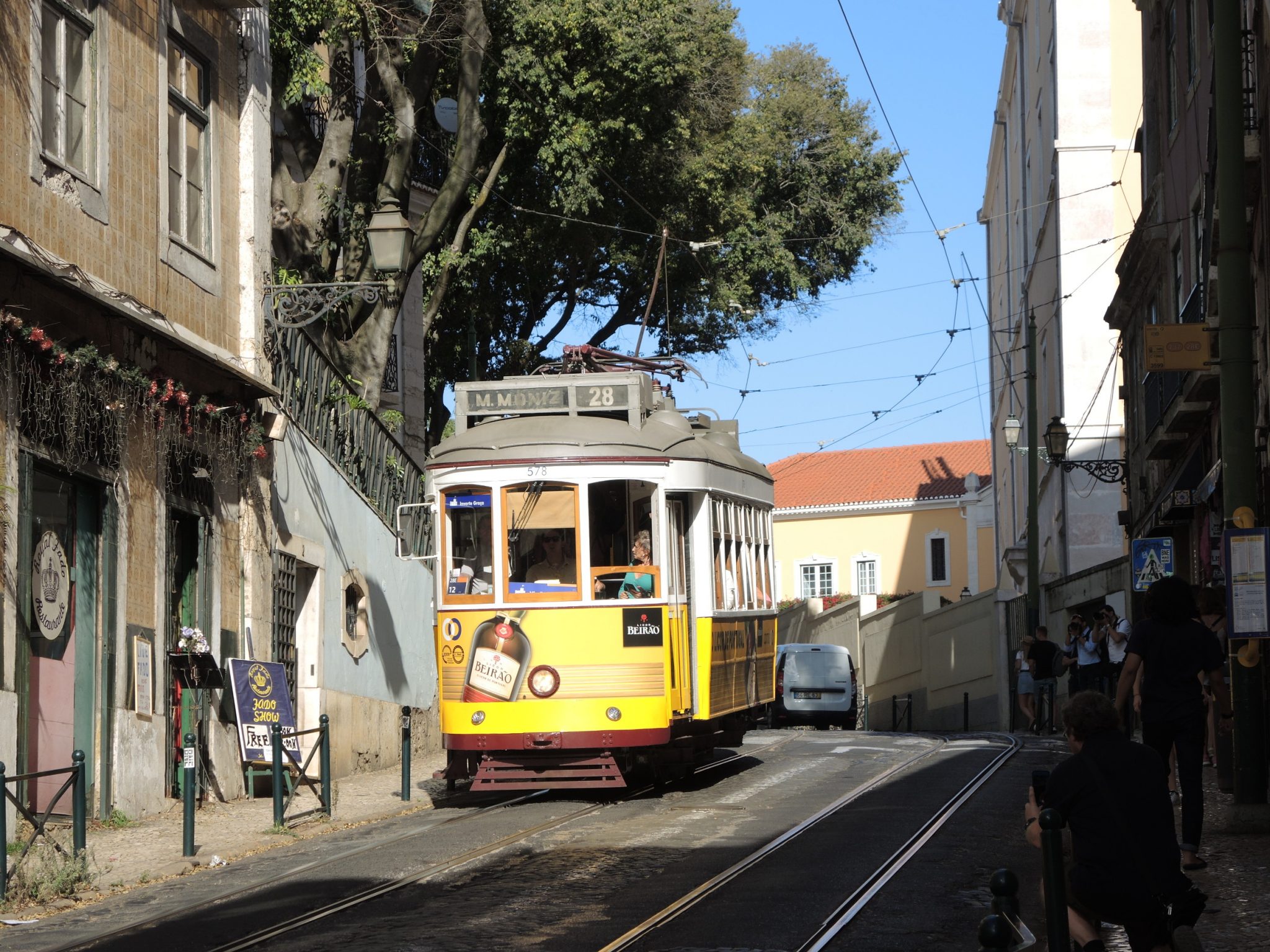 It is even more difficult not to get the many cars in front of the subject. The tourists also have no mercy and often use their smartphones to jump between me and my tram.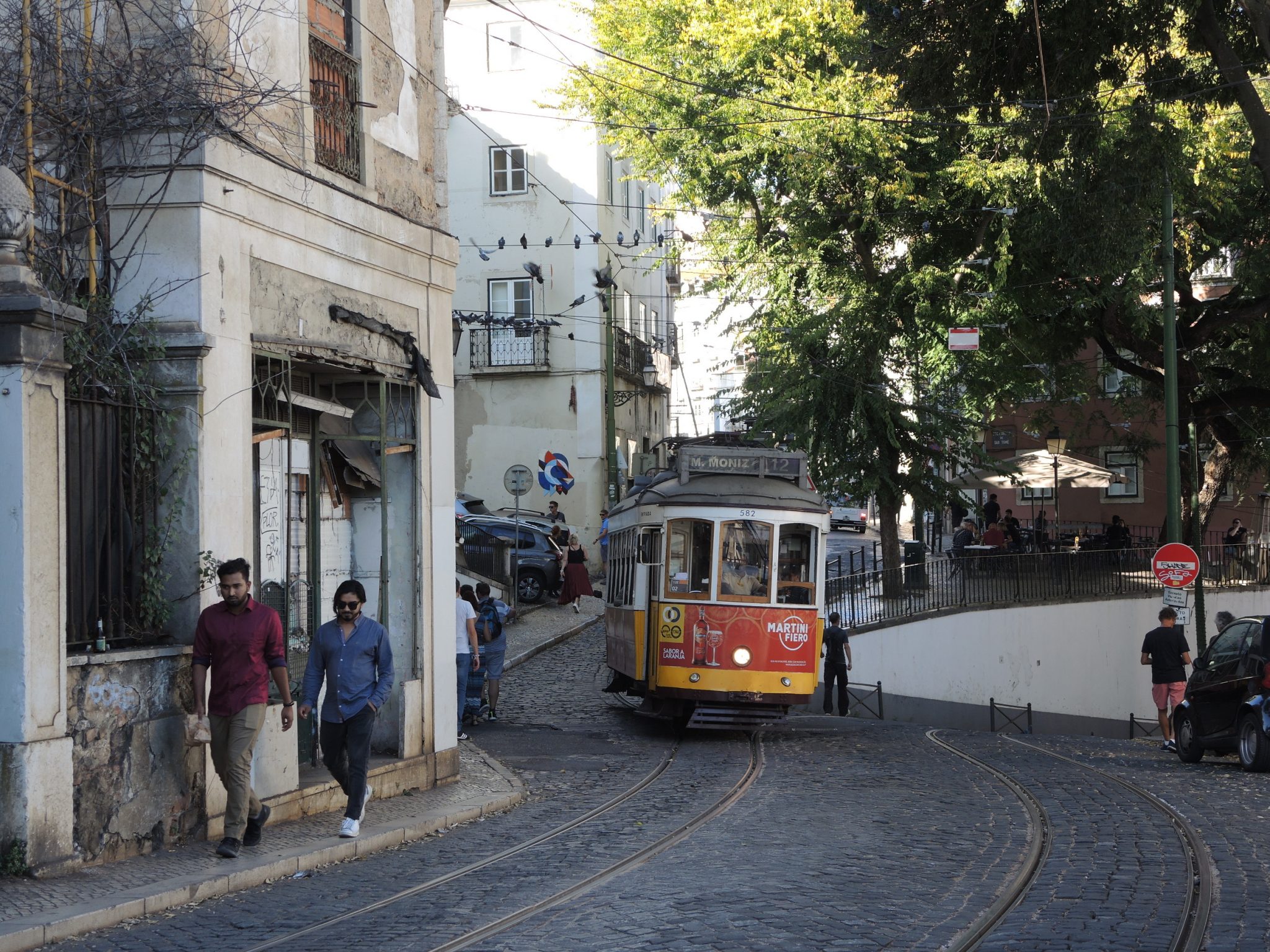 At the fork in the path above, the track comes to the left from above and to the right the track goes down. There is also a track from below. An exciting place because the fork is at the top of a hill.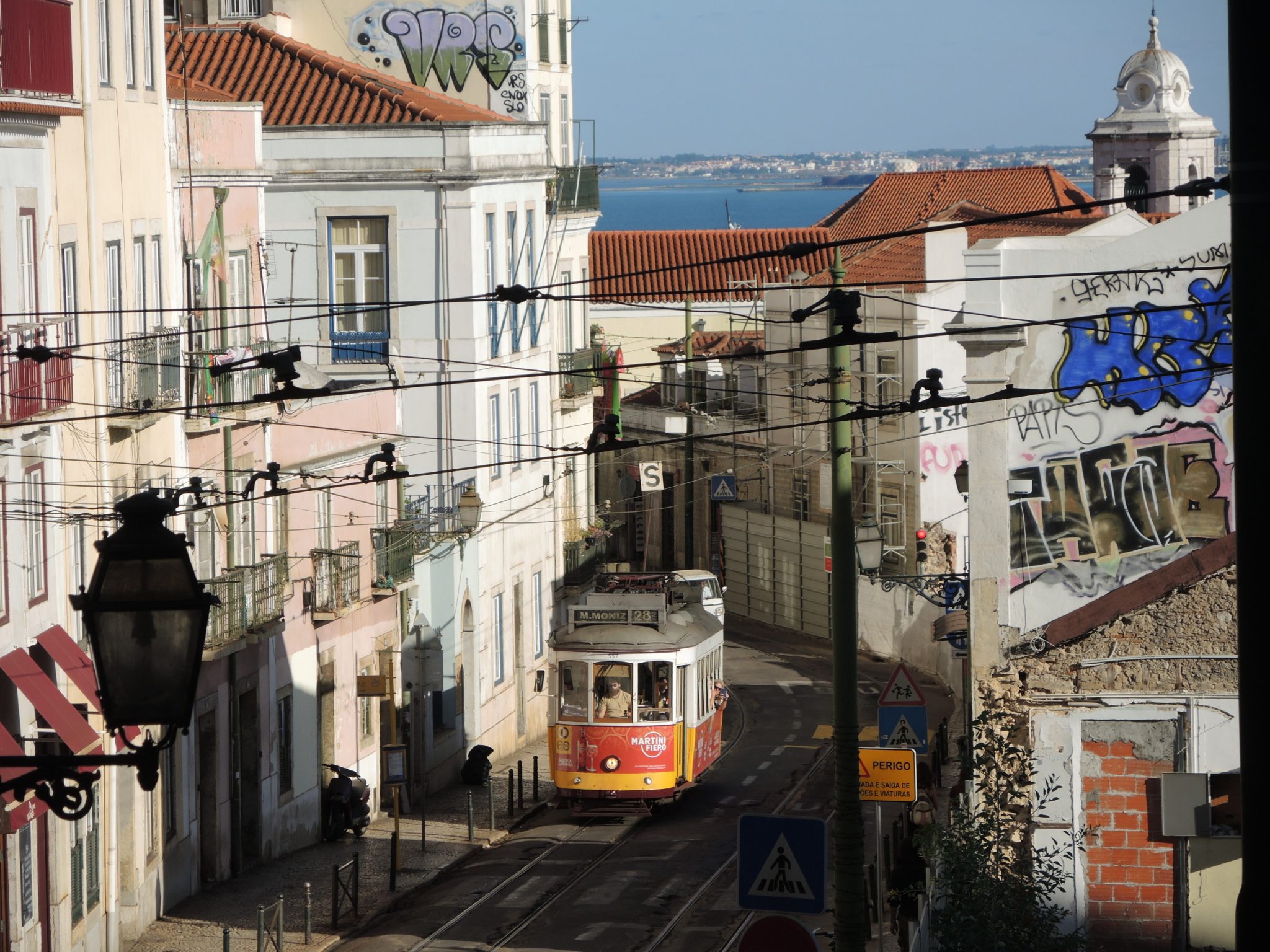 The vehicles have two different pantographs. One is the classic rod pantograph with a roller, the other a modern single-arm pantograph. The latter is used on the new routes down on the river bank, the former on the steep routes in the old town.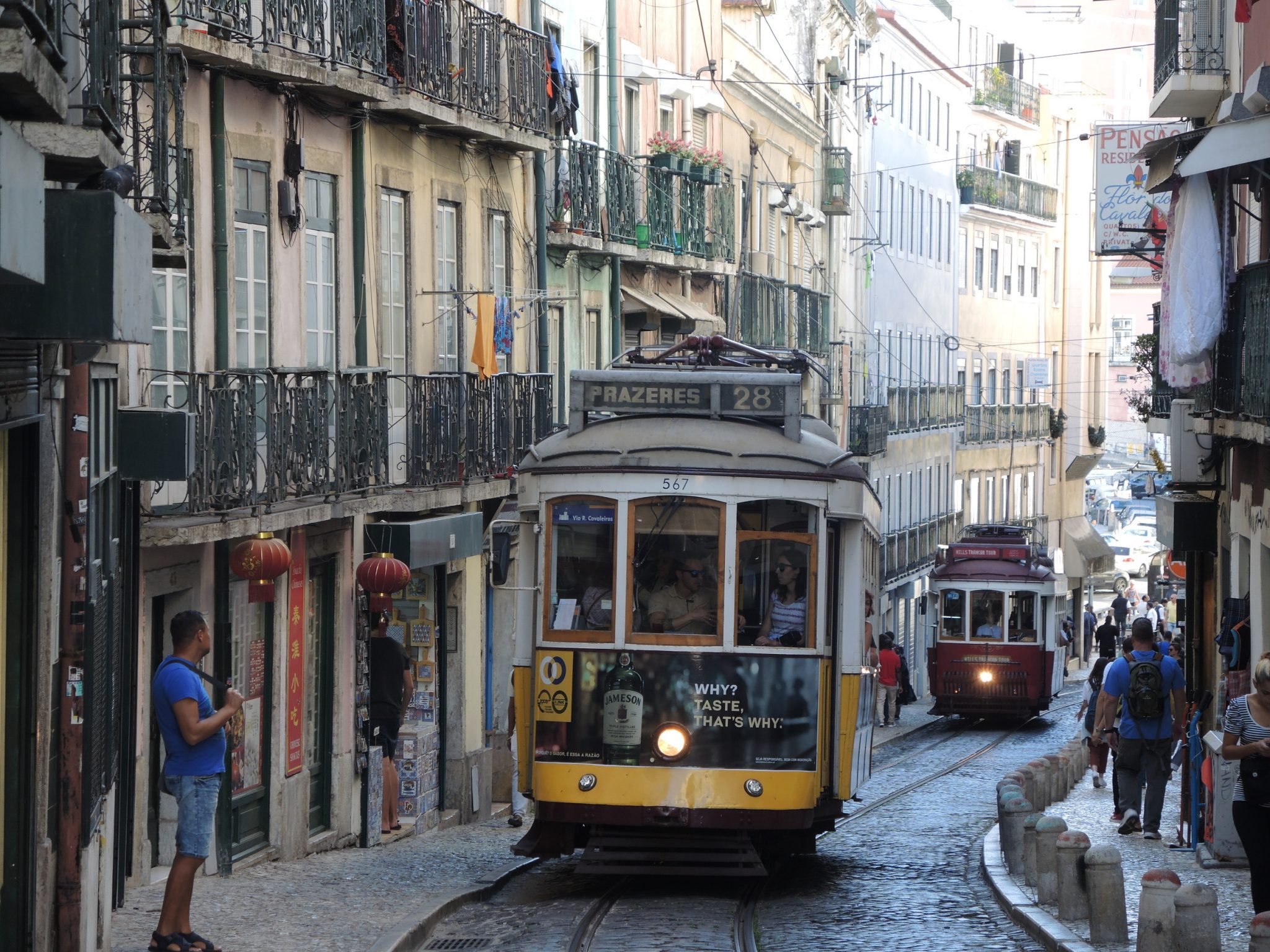 In this picture you can see two trains - in the front the line 28, behind it the Hills Tramway Tour for a separate entrance fee. A tape voice in the vehicles then talks about this.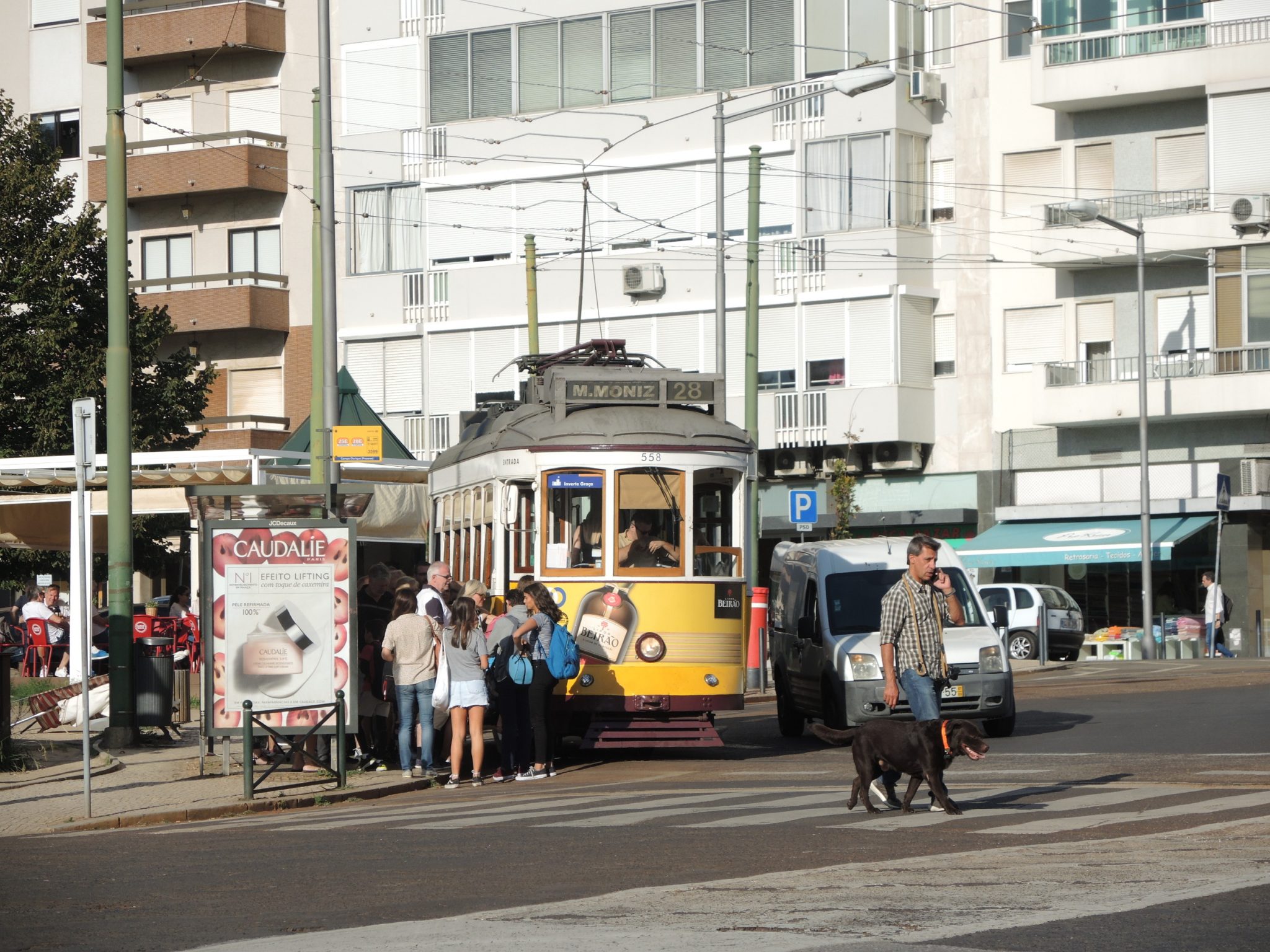 All passengers must get out at the final stop. Then new tourists can find seats again. Those who just want to go back with have to get out too.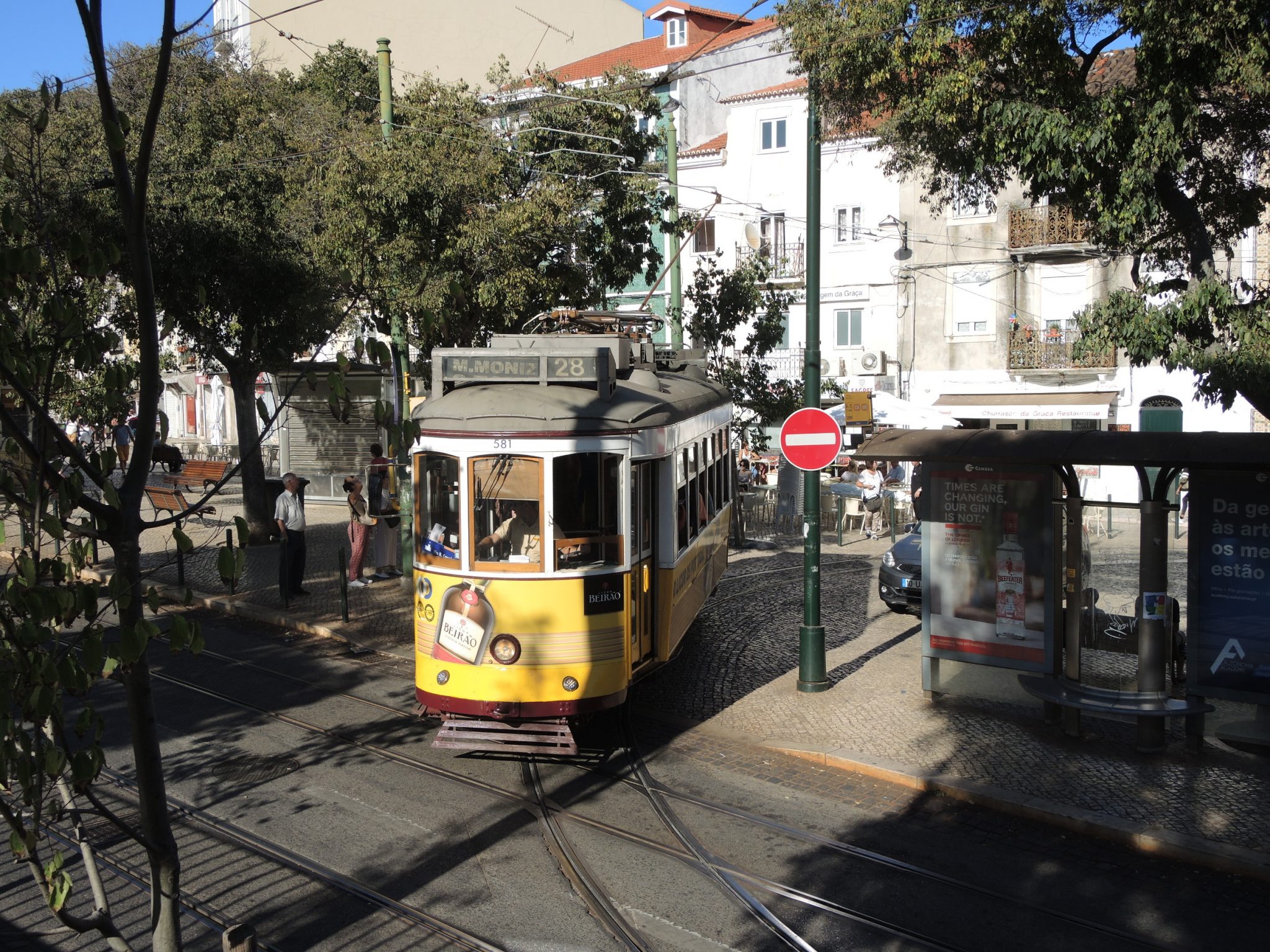 I still have several dozen pictures of these beautiful trains, but I would like to close here. I think these photos give a nice impression of the city, the architecture and the tram.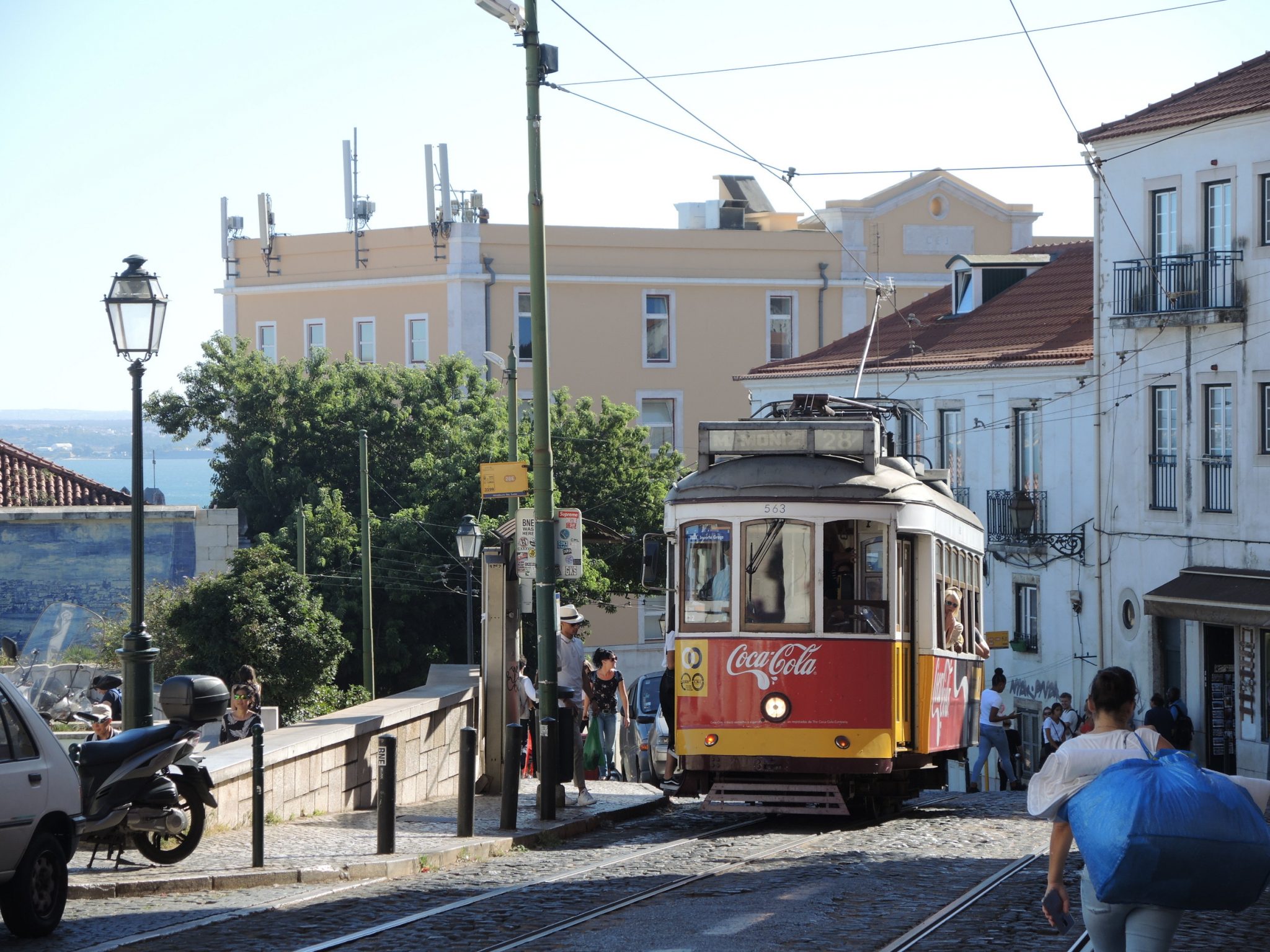 As already written in the other contribution to Lisbon, there are different modes of transport from the lower to the upper city. Here are a few more pictures of the funicular.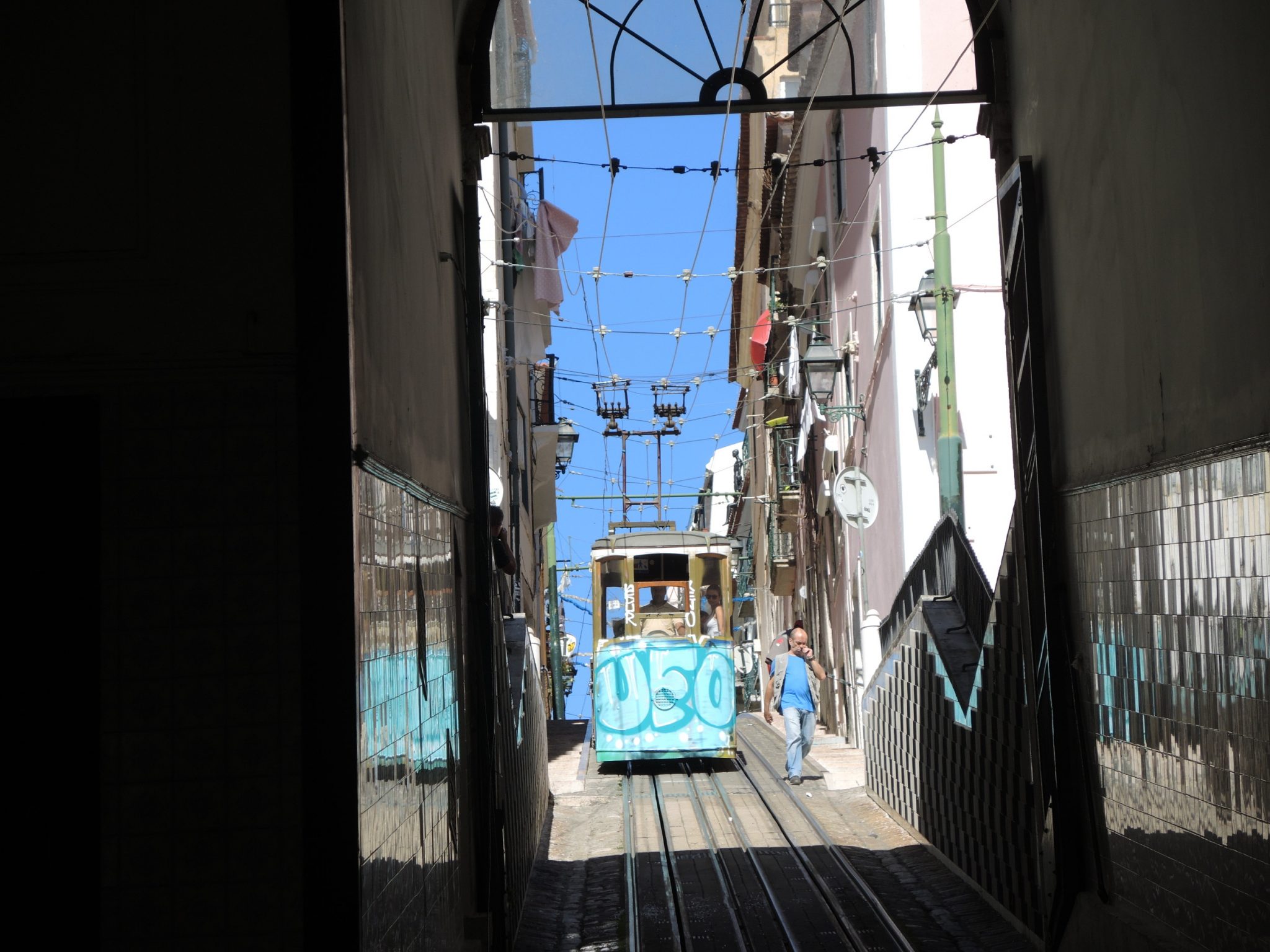 Unfortunately, one of the two vehicles always stands around on the street overnight. You can see that in the vehicle. The other vehicle that was parked in the hall at night was not messed up with graffiti. We went down on the other train, so we know it. We didn't want to wait half an hour for another photo.