Since we didn't want to leave St. Peter Port due to the weather forecast, we wanted to spend the time sensibly. In addition to the hike around the reservoir, we made an excursion to the western end of the island. Here is the small nature park Vaux de Monel. We were also able to go well by bus here.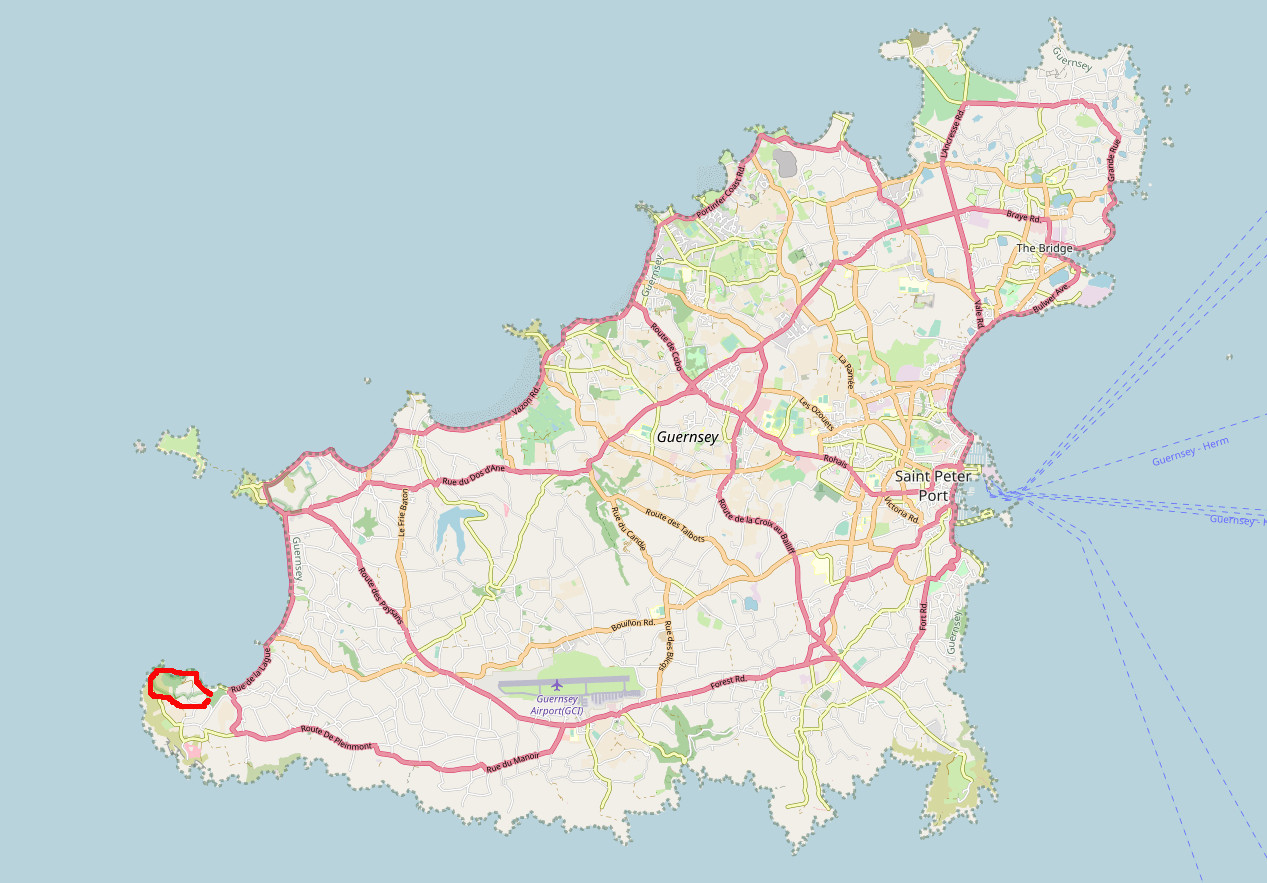 The walk along the bay in the finest sunshine was very easy at first. We first walked to Fort Pezeries on a paved road closed to traffic. This was built to protect the bay from intruders. The cannons still remind tourists.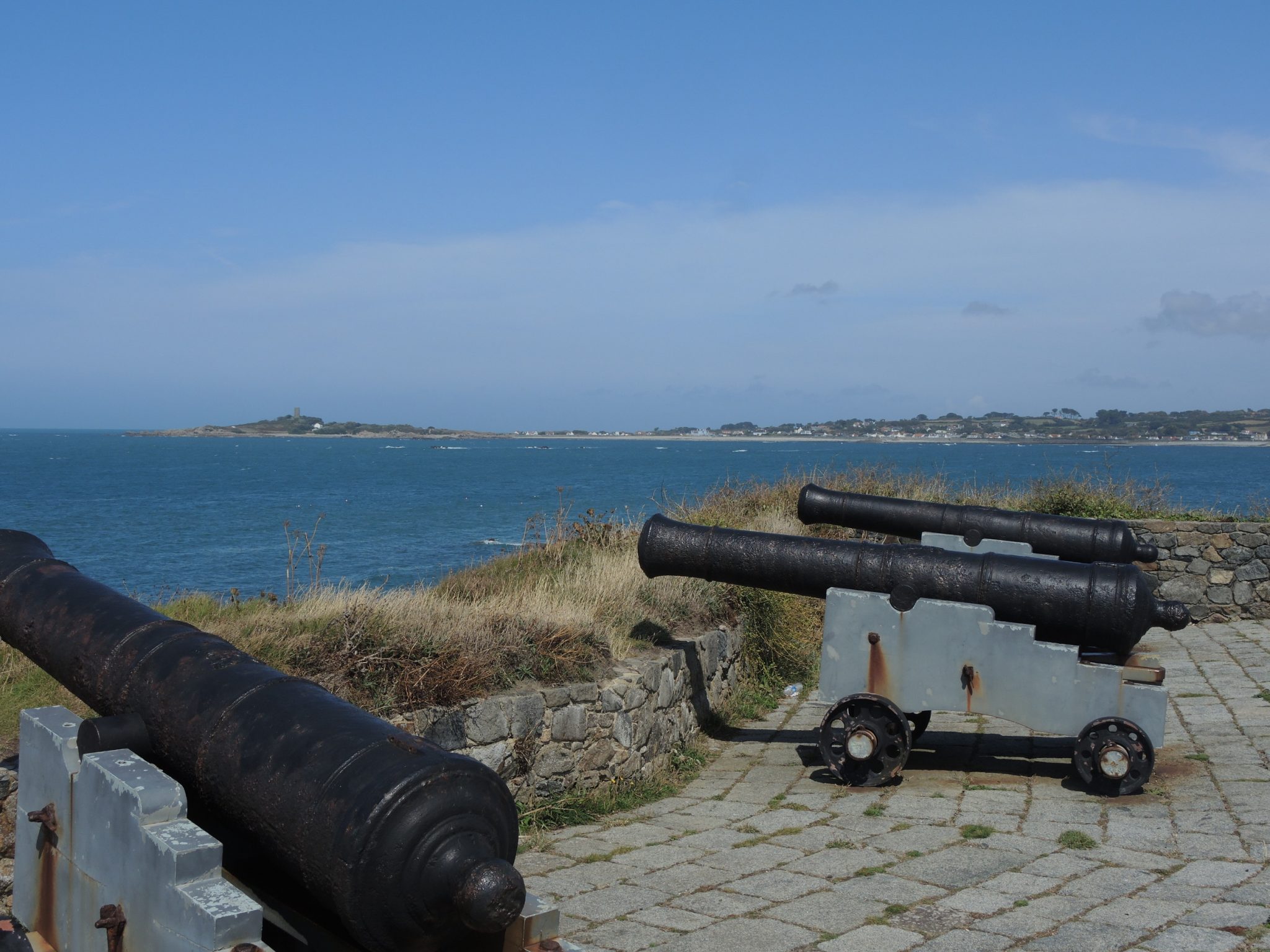 Fort Saumarez can still be seen on the opposite side of the bay. Together with Fort Gray, which can be seen in a photo later in this post, they protected the bay.
Behind Fort Pezeries, the asphalt road turned into a trail that leads to the cliffs. From the cliffs we had a good view of the sea, which was still churned by the storm. Once again we were satisfied with our decision not to leave the port.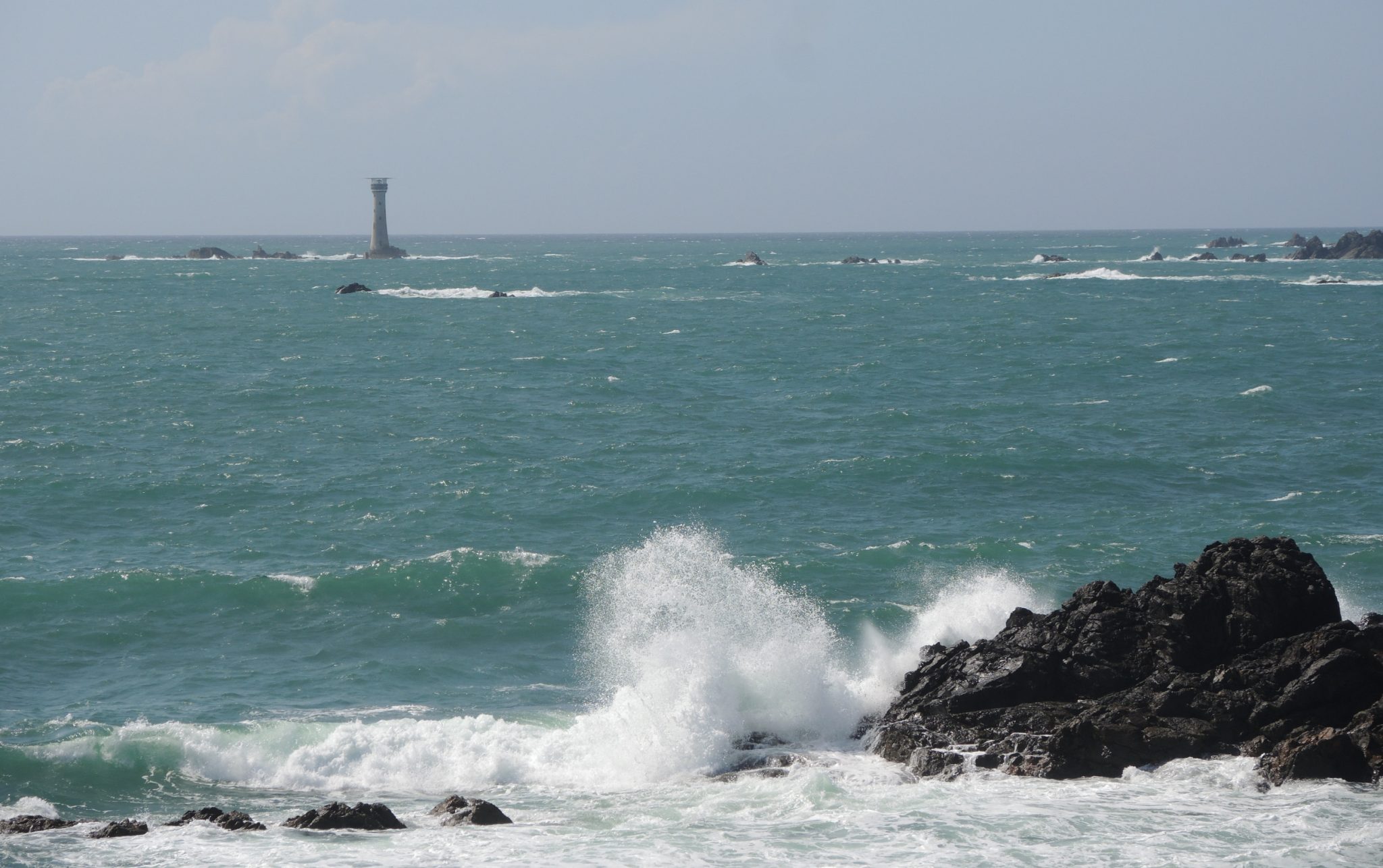 The sea breaks on the cliffs. The sea was churned outside and did not invite for a sailing trip.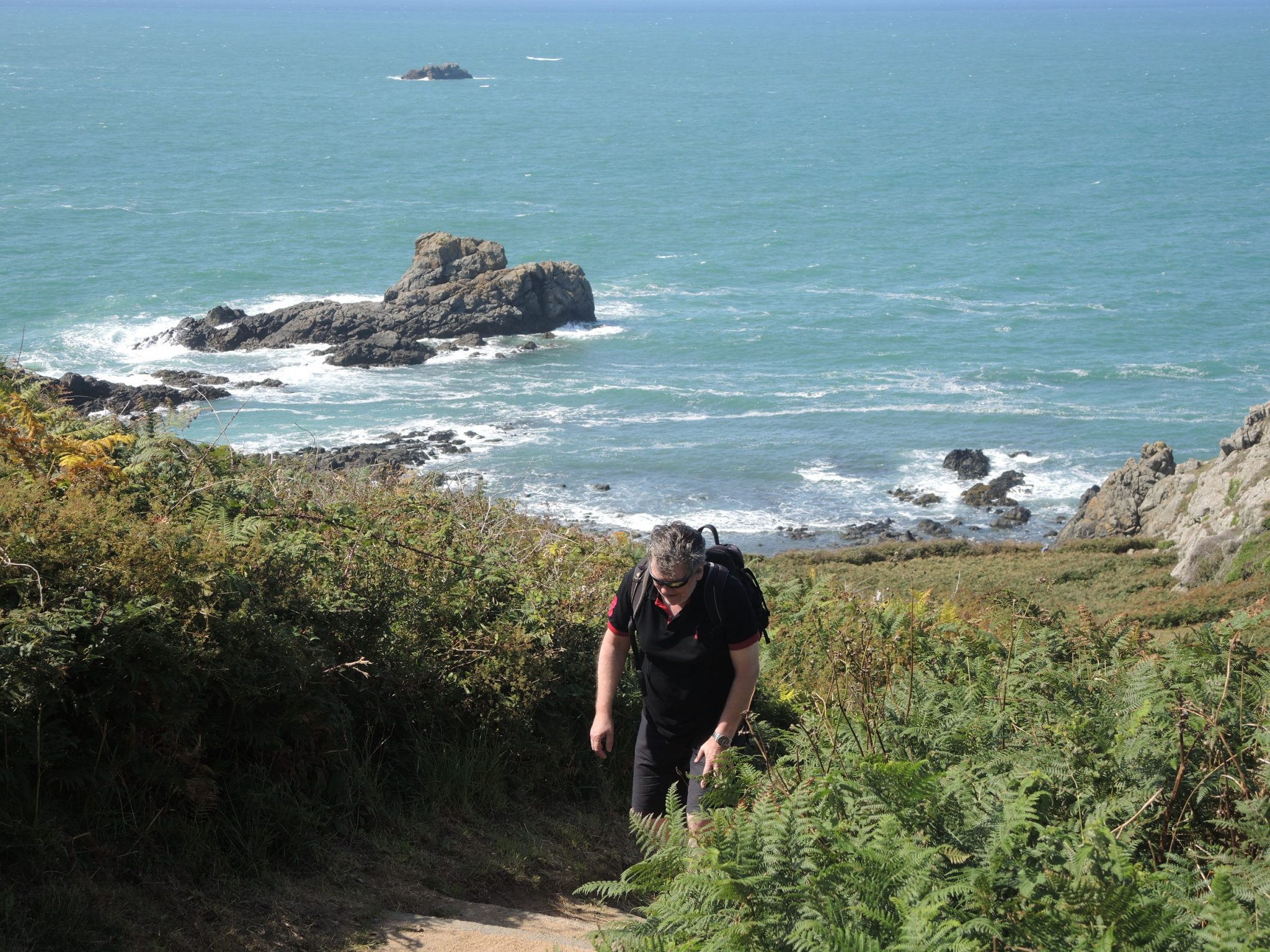 We climbed the heights of the cliffs and got a wonderful view of the open sea on one side and Fort Gray on the other.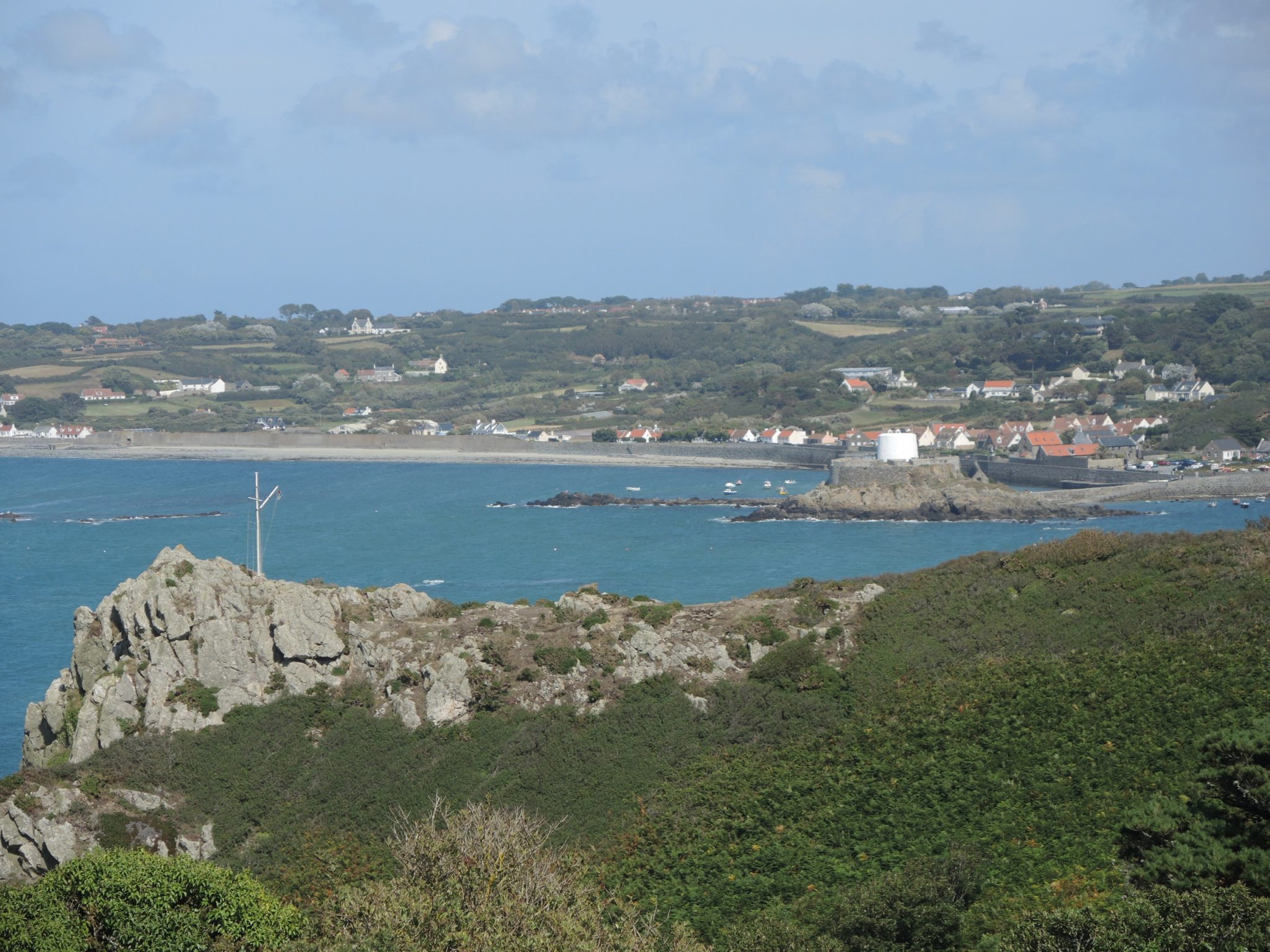 There is a signal mast on the neighboring hill. This was previously used to signal the arrival of enemy ships to the crews of the forts. So the cannons could be manned.
The little hike was done in two hours. I can hardly understand why a parking space was created on top of the cliffs. It wasn't that far on foot. However, the need for short footpaths seems to be high on Guernsey. The locals don't run very far, which you can often see.
We ended the round at the beach kiosk with an ice cream while waiting for the bus back to St. Peter Port. In the meantime, we watched the Eintracht Frankfurt cup match against Waldhof Mannheim on the Internet, which of course ended with a huge victory for our Eintracht.