It happens. I kept out of it for a long time, but now I can't avoid it. I'm writing a blog post. Today is Jörg's birthday and to celebrate the day we want to go out for a delicious meal afterwards. I pass the waiting time with this post. Only I can write it, because that day, in Camaret-sur-Mer, I was alone to go for a walk on the cliffs.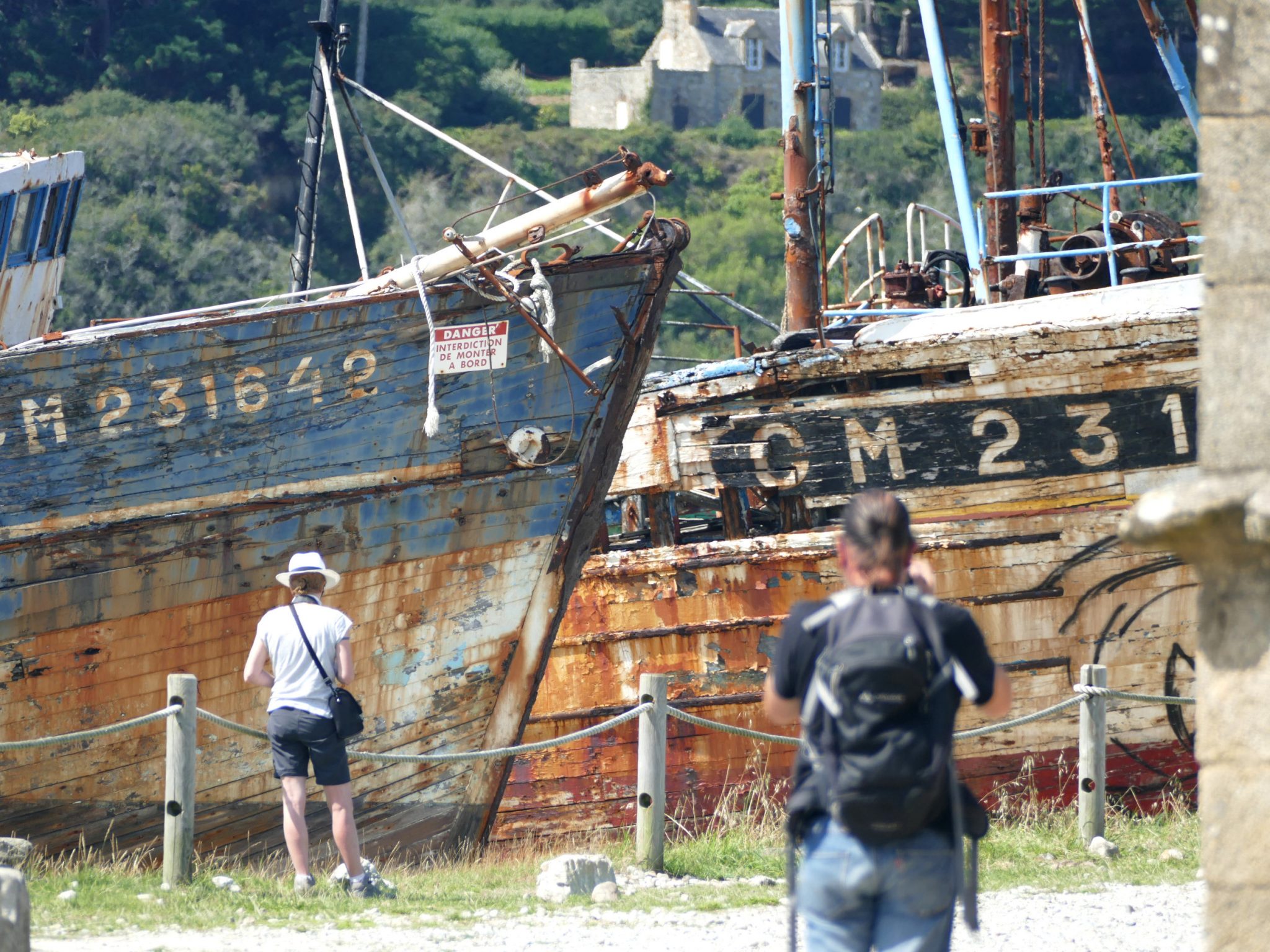 We started together, past the ship cemetery and the promenade. When it went uphill into the cliffs we separated. The way to the train station was more exciting for Jörg.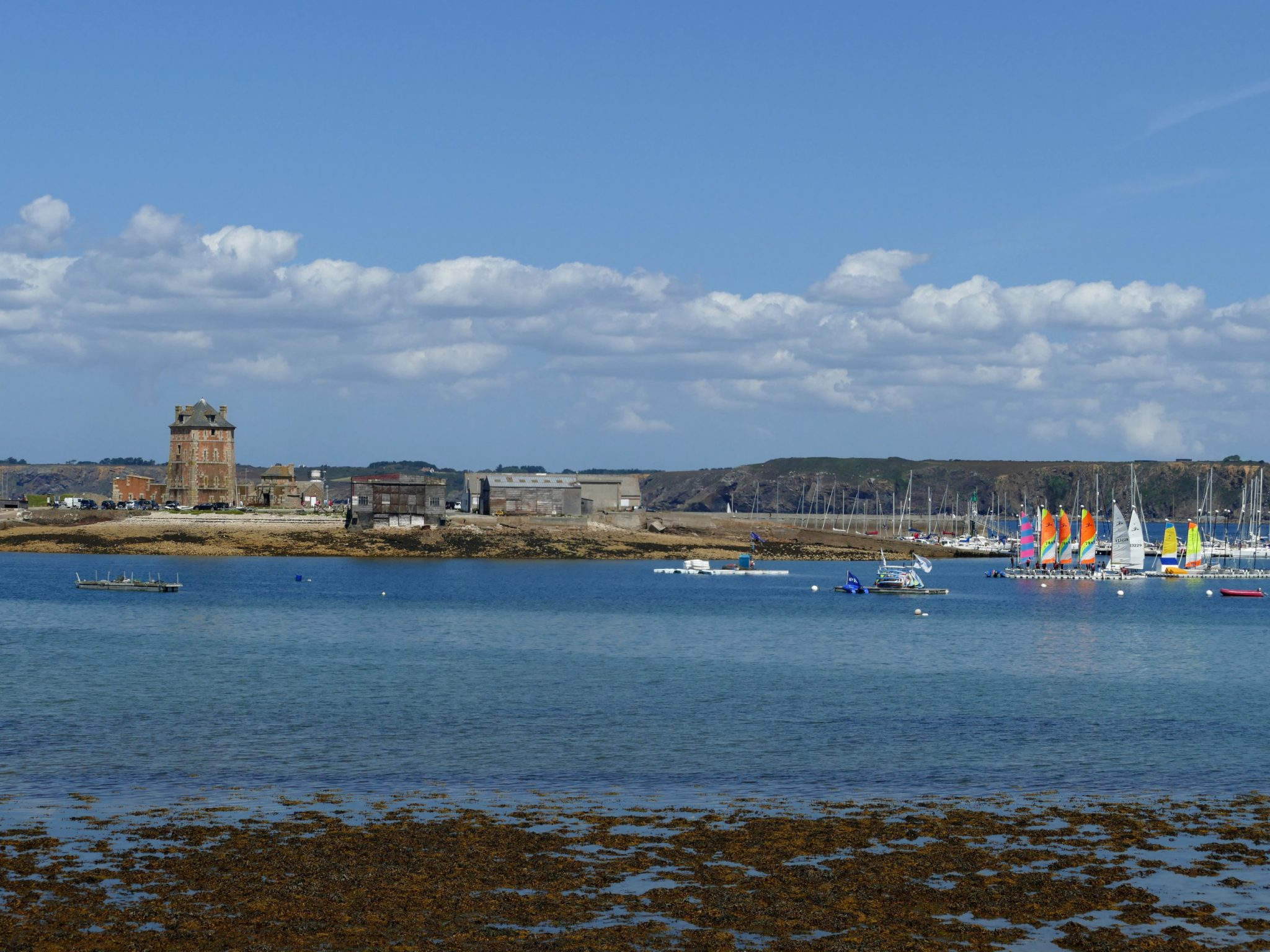 Once on the cliffs I had a great view of the marina. Who can find Sissi in the photo?
A narrow trail, the GR34 hiking trail, winds up and down through brambles, blueberries and colorful flowers.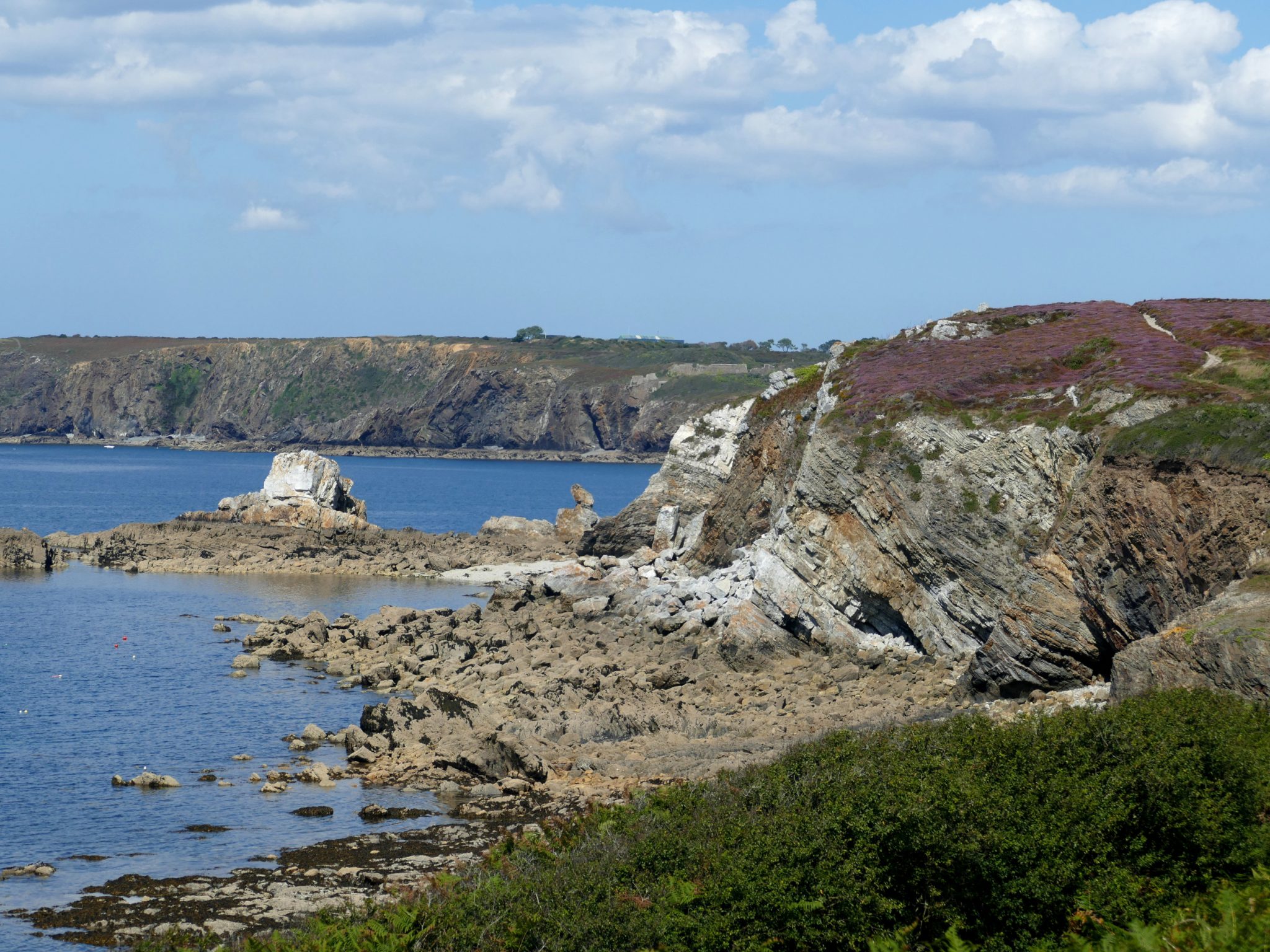 Even cacti have died of thirst in my apartment in Frankfurt. I just don't have a green thumb and zero botany plan. I really liked the purple flowers, however they are called.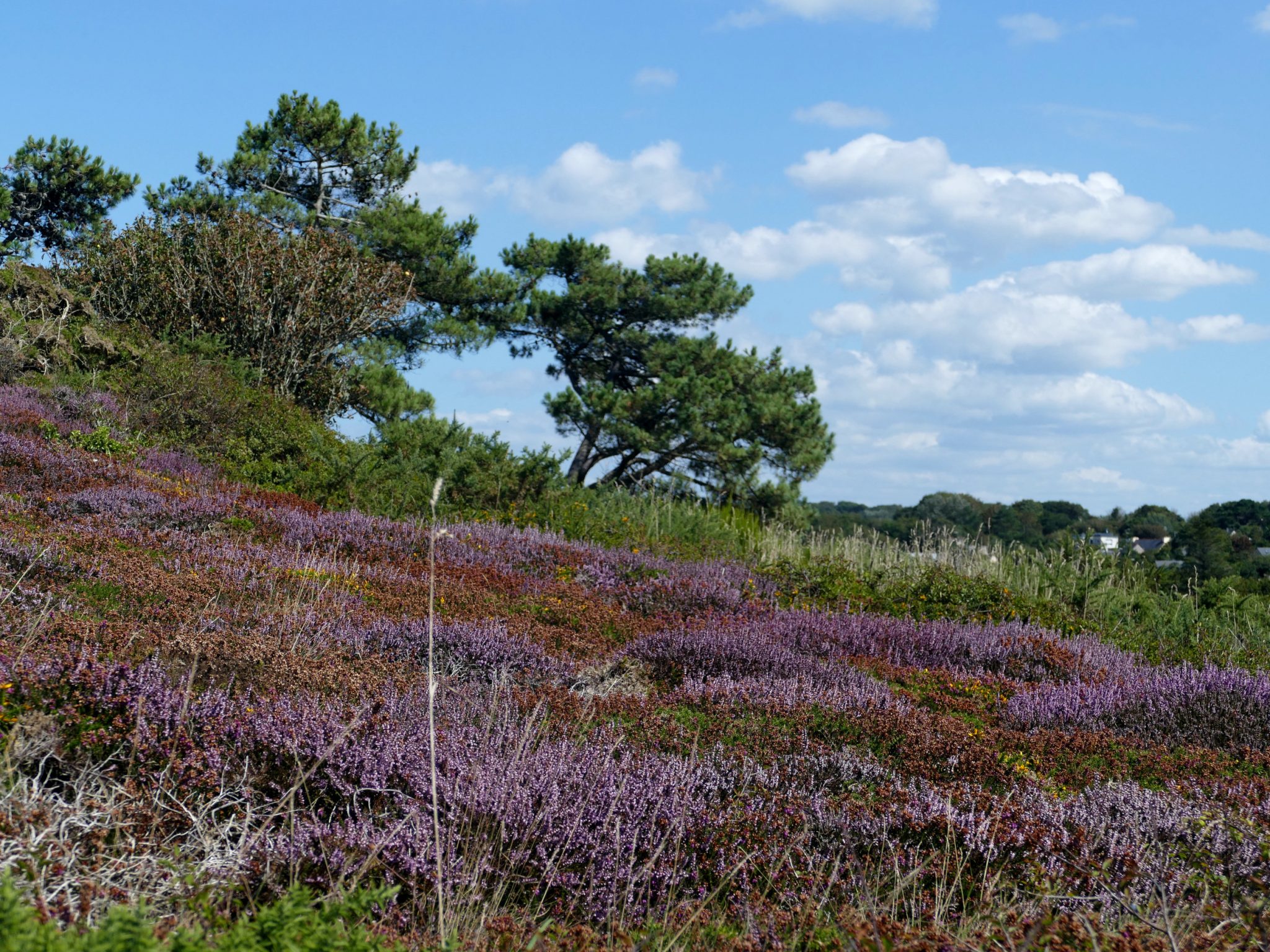 After a while the path led me to a beach. It was very hot and I felt like jumping into the water myself. So I made my way back. Right next to the marina is also a beautiful beach, which I had almost to myself at a late hour.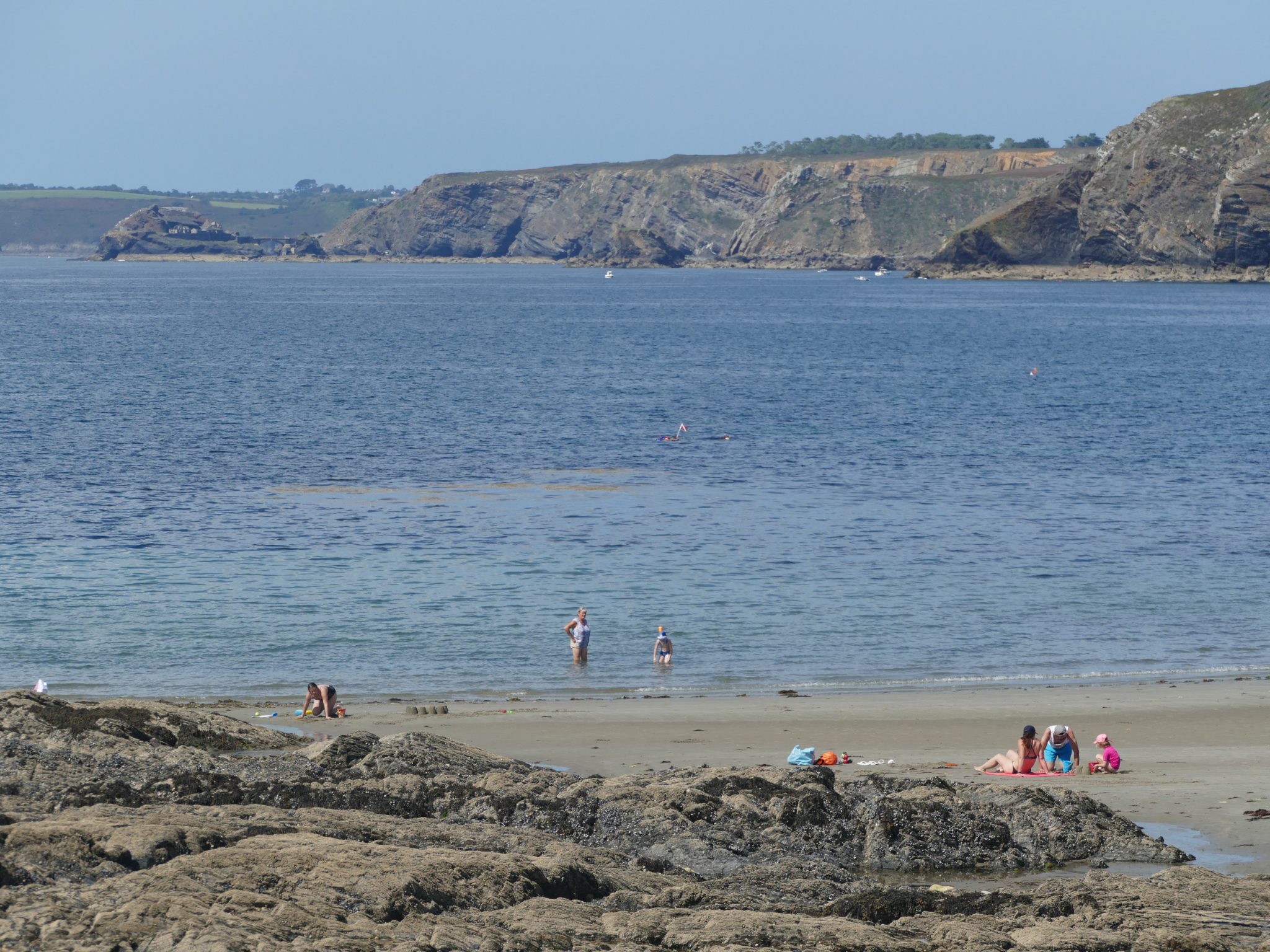 The next day, like many others, we started on Biscay. The stay in Camaret was short. I would come back here anytime to see more of the great scenery.
Jörg has just reminded me that our table is reserved right away. My stomach is growling too, so I'll end the post here. Maybe I'll write something again sometime.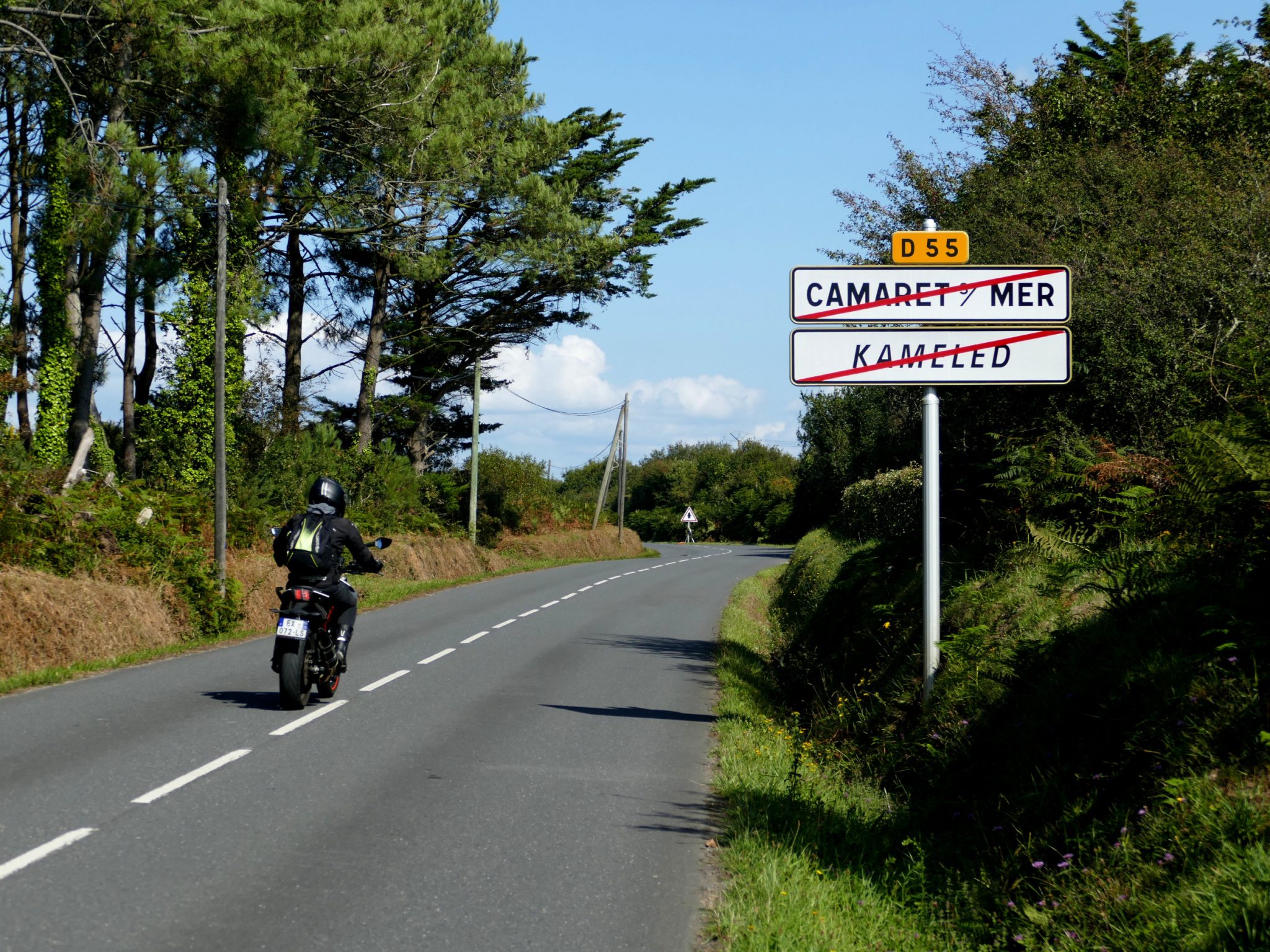 Addendum: We just rolled back out of the restaurant - RÜLPS!