This morning I read the information about the Covid-19 situation again and found that there were five confirmed transmissions in Aruba. The virus is finally back. The first measures were announced by the government, the bars, restaurants and nightclubs have to move the tables further apart and can occupy a maximum of four people. Masks are recommended if the safety distance cannot be maintained. A maximum of four people may have flu together outdoors. I've heard this song before.
In my opinion, air conditioning madness should be abolished. You can find it unreasonable to spend your vacation on a tropical island at 35 ° C in the shade outside. In any case, I avoid the well-cooled interiors and sometimes I drive a bus when the windows are not open.
In any case, many tourists from the USA behave here as the Germans or British are said to do on Mallorca. Last week was a big headline over an outrageous article in the local newspaper. A tourist from the USA was tested on entry. The test result should have lasted 24 hours. Instead, he moved through restaurants and bars. Of course, the test result was positive. I don't want to call it donkey. They're not that stupid.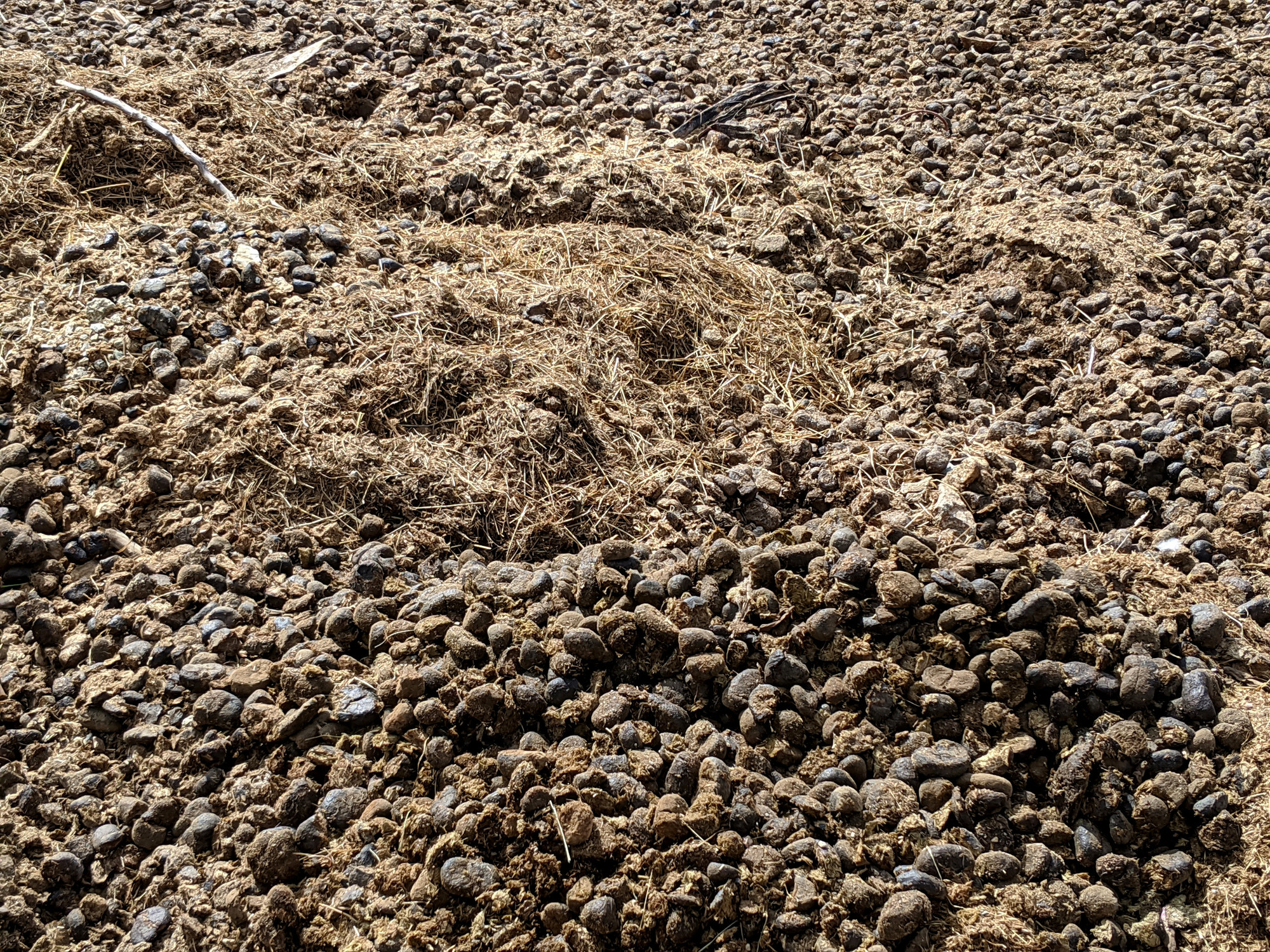 When I wrote about the job with the donkeys so far, I showed the donkeys mainly from the front. Today I want to write mostly on the back. The photo above shows a large heap of donkey manure.
Every morning we clean the area of the donkey's remains, which can drop the manure on the floor in any situation. When walking, standing, eating, running or drinking.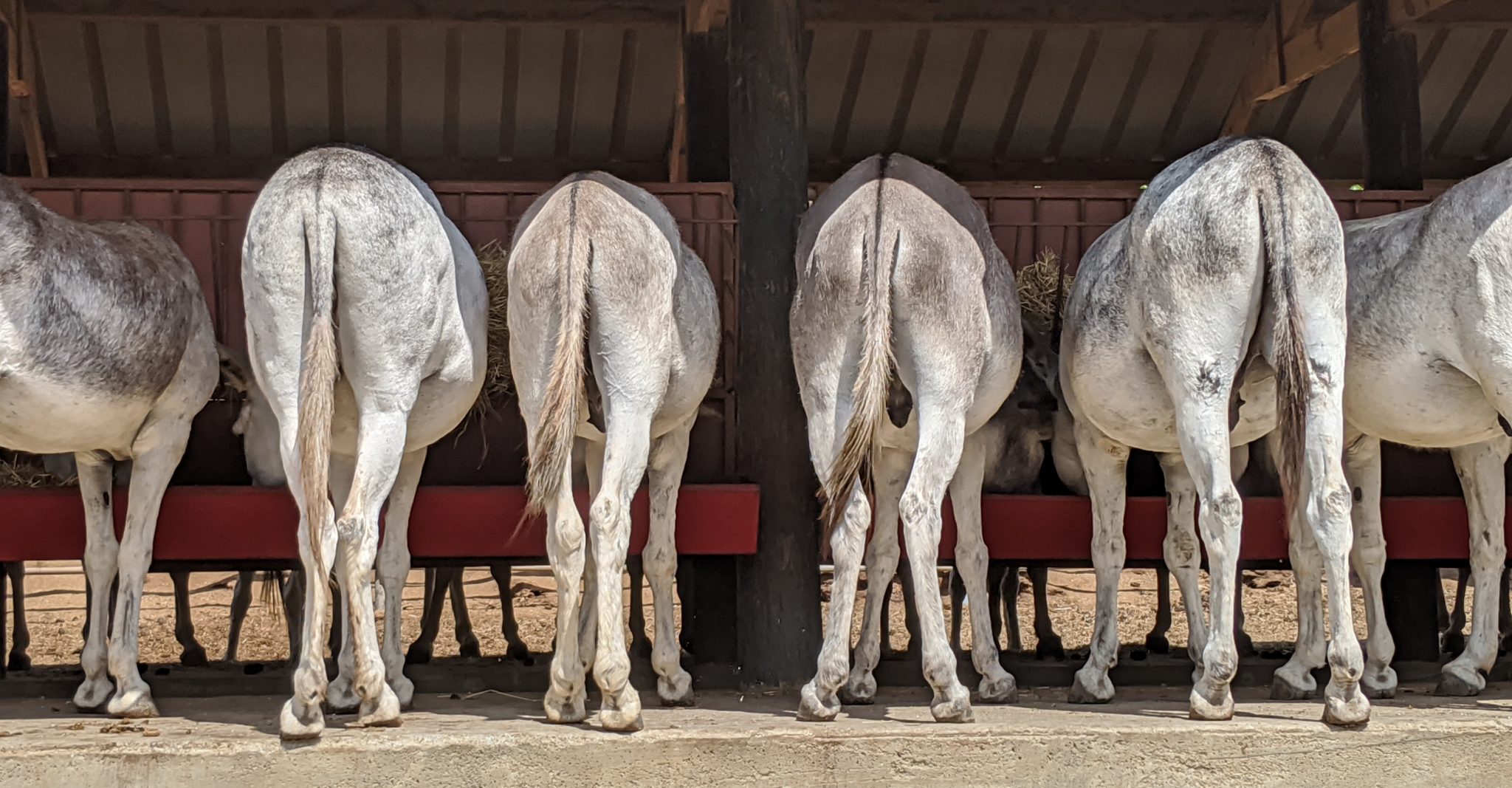 A few wheelbarrows come together every day. Their content ends up in a big pile. Once I saw a few locals come and take a few pounds of donkey crap home for the garden. There is still room for improvement. Maybe you should offer that as fertilizer in the local hardware store.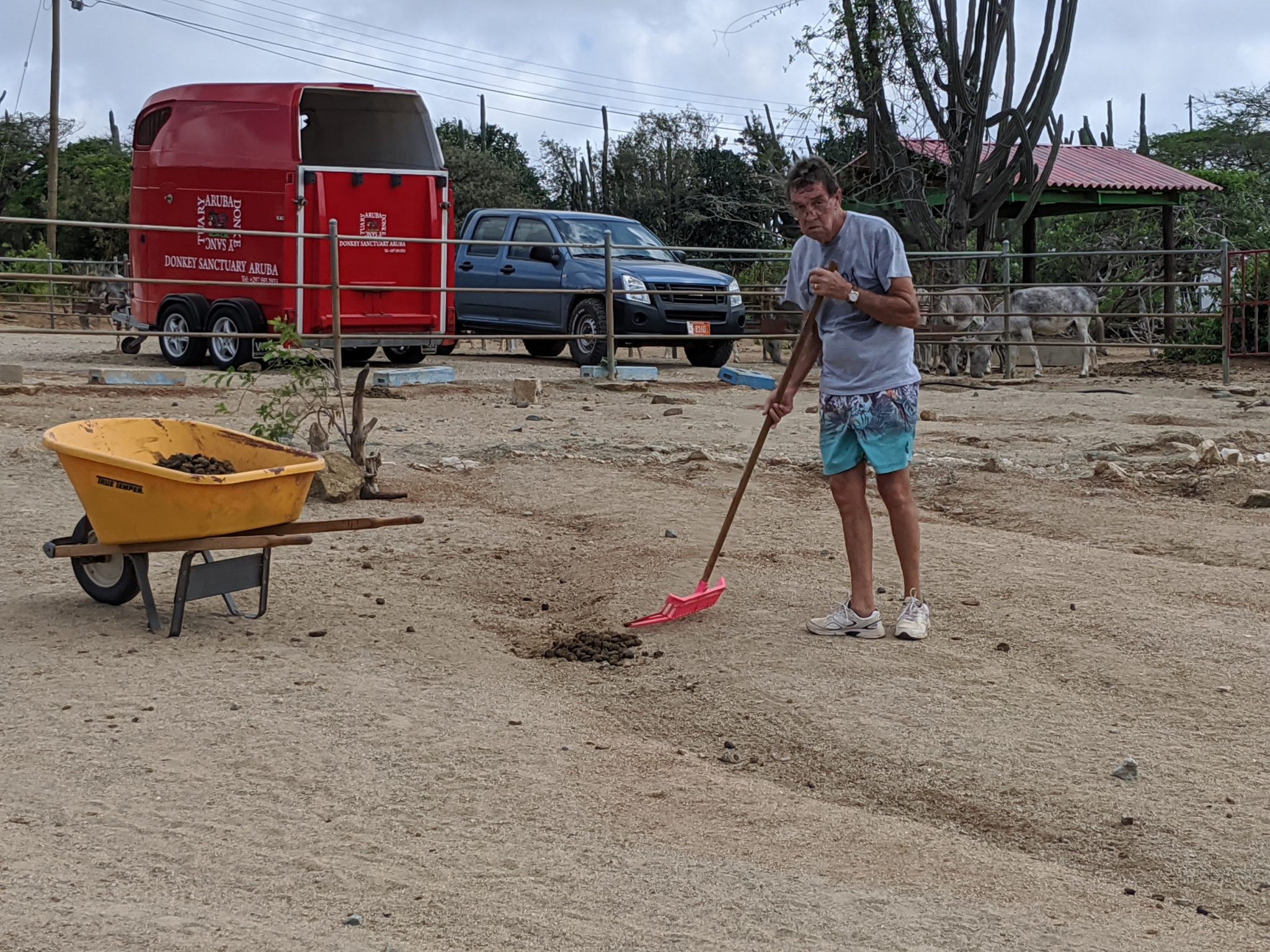 In the afternoon it is too hot for this job, it has to be done right after the morning feeding. If you share the work, it is done in less than an hour.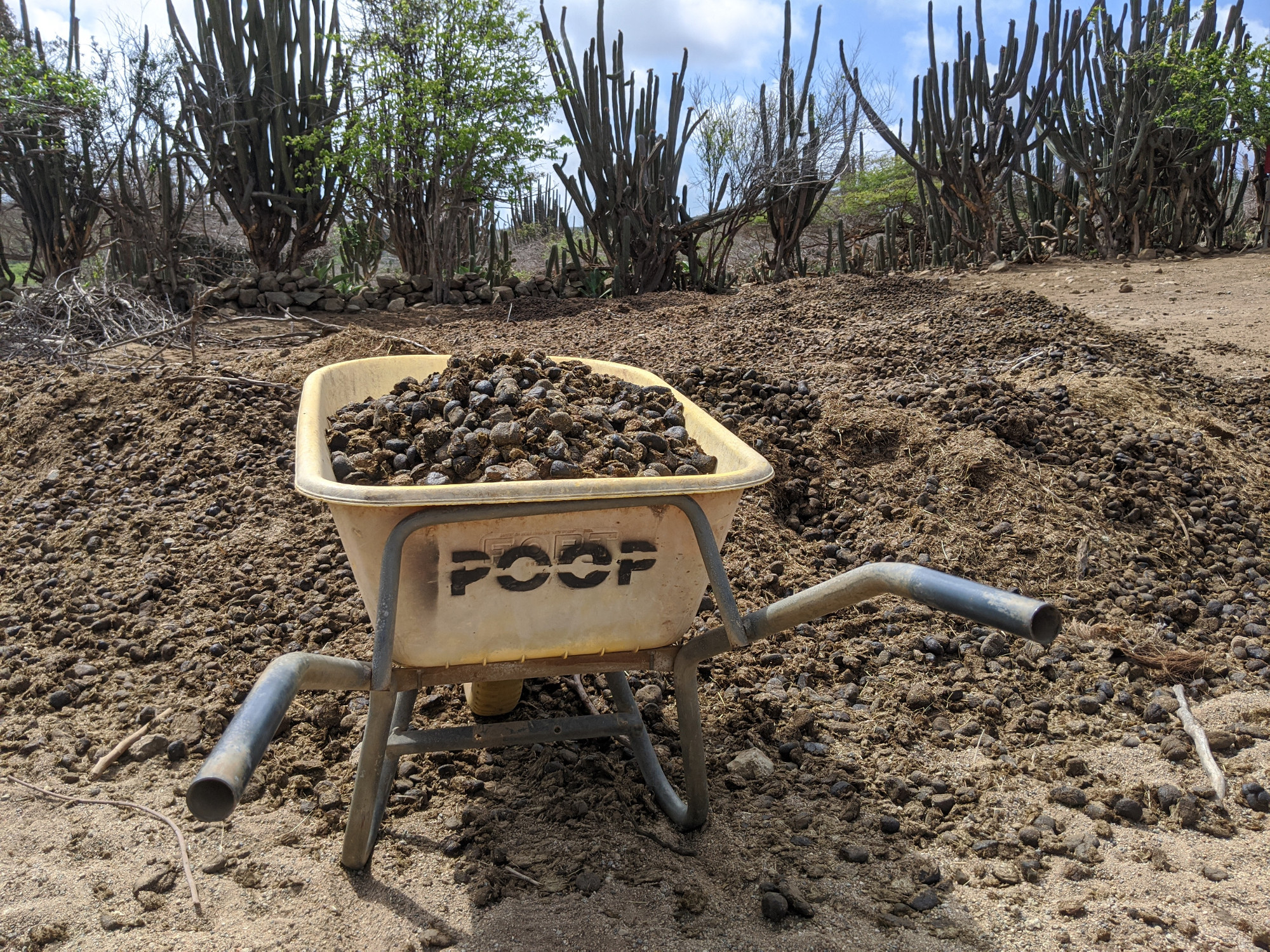 Of course, these pictures are not really attractive. Watching the front is a lot more fun. I cut a little video showing the donkey feeding in the afternoon. How the donkeys wait nervously until the hay is finally served. How they fight over the food. And how feeding weak and old donkeys works. And it will lay the foundation for a lot of new poop this morning.
I personally have good news. I hope to receive a package of cider in the next few days. I also had an appointment with the Immigration Service last week. I have been illegally in the country for months, since last Thursday my residence status has been in order again.