I have already written a lot about AIS, the absolute marvel weapon in seafaring. Many sport boats are not equipped with it, but most of the long-distance drivers here on the Portuguese coast. Commercial shipping has to be equipped and so we can easily see the commercial ships, such as the fishermen, and their course.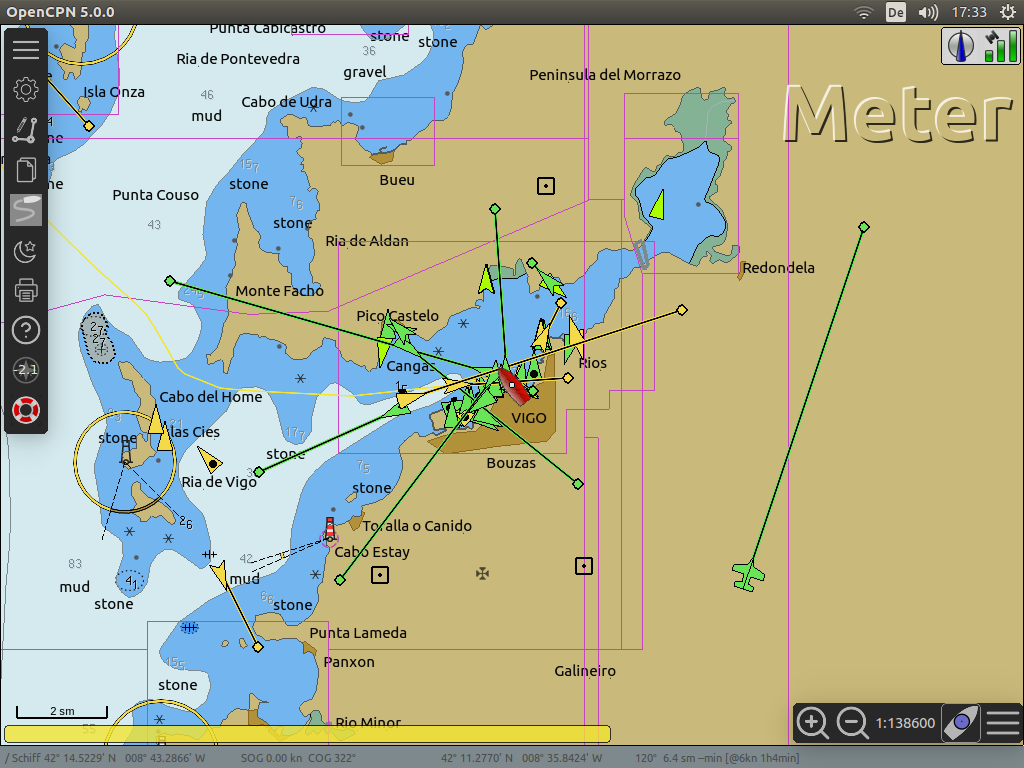 The picture above is a screenshot of the navigation computer. On the right side you can see the rescue helicopter. We noticed that at the entrance to Vigo during the night, but nobody thought of taking a screenshot. So far I was not aware that aircraft are also equipped with AIS. Why not, is practical. And we cannot drive a collision course with the helicopter, our mast is not that high.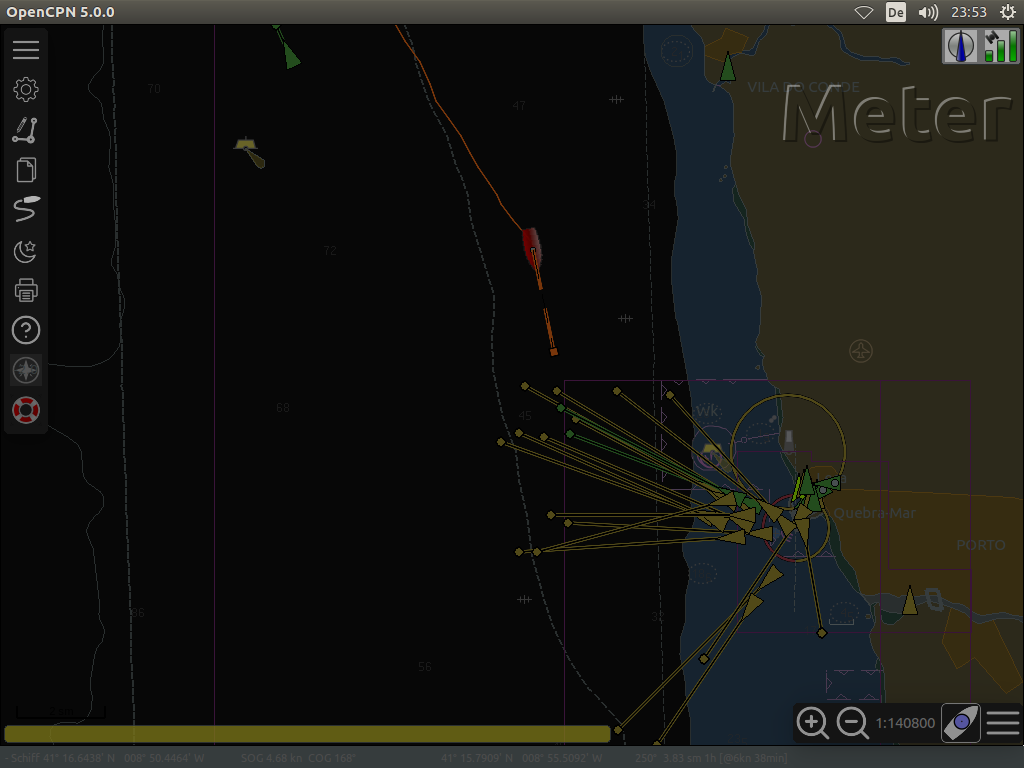 It was shortly before midnight and we didn't have far to Porto, when a cloud of fishing boats literally exploded on our AIS. Suddenly they all drove out at the same time, the course lines go star-shaped to the fish courts. Awesome.