What does the sailor do when he wants to be left alone? He leaves the marina and looks for an anchor bay. We also plan to do this because the marina is annoying in the long run.
The anchorage in front of St. Anne is out of the question for us. There are so many boats lying around that you no longer have to drop an anchor, but can simply tie up to the neighbors with bow and stern lines.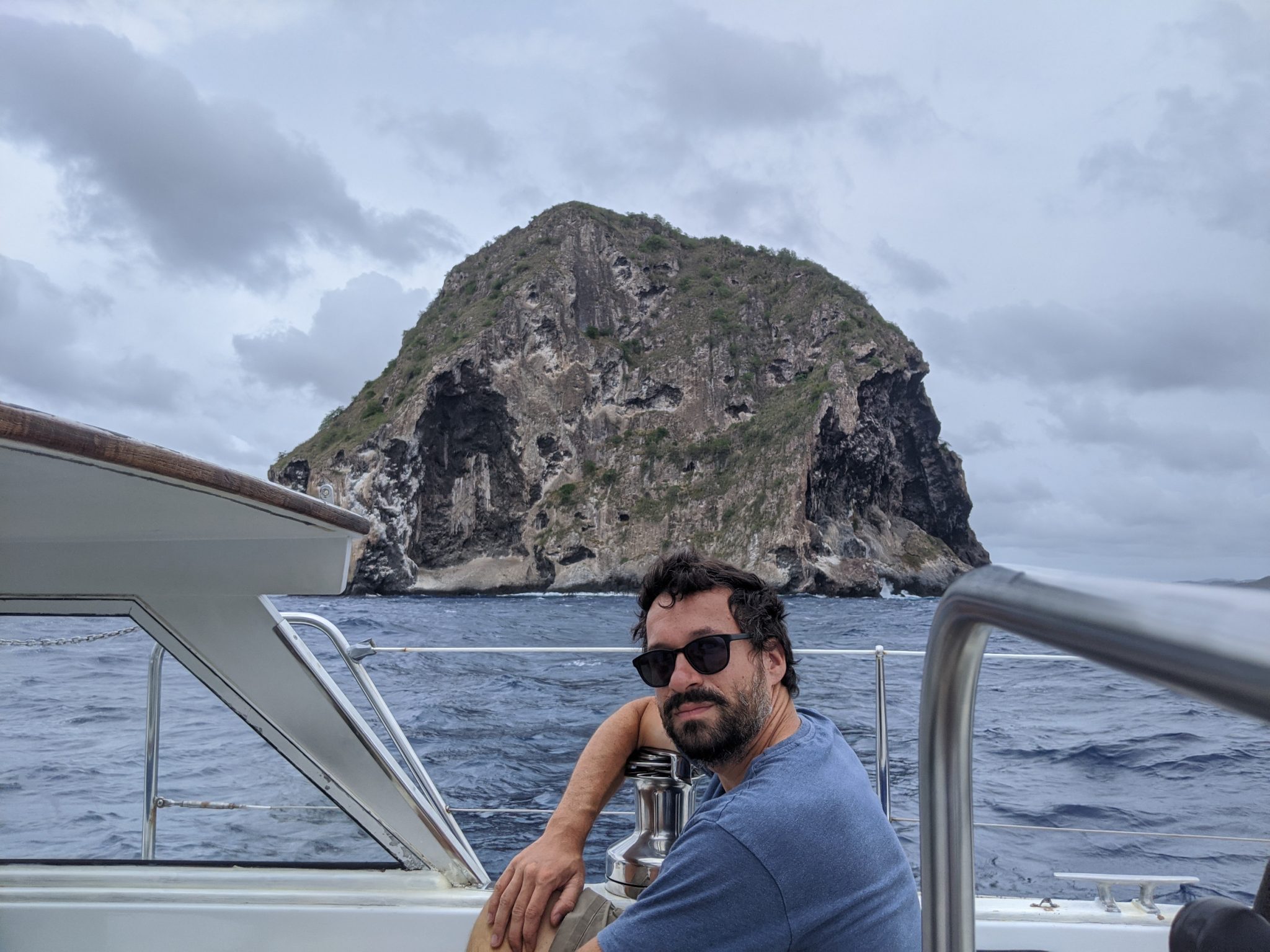 We drive past various bays, where the masts of the anchoring sailing boats can be seen by the dozen. We then find Anse Dufour, a bay in which we are the only sailboat.
Another sailboat comes in after us, but after that it's over. During the day the bathing boats go there and bring the paying customers to snorkel. At night we have our rest, only a few fishermen have their boats here on the buoys.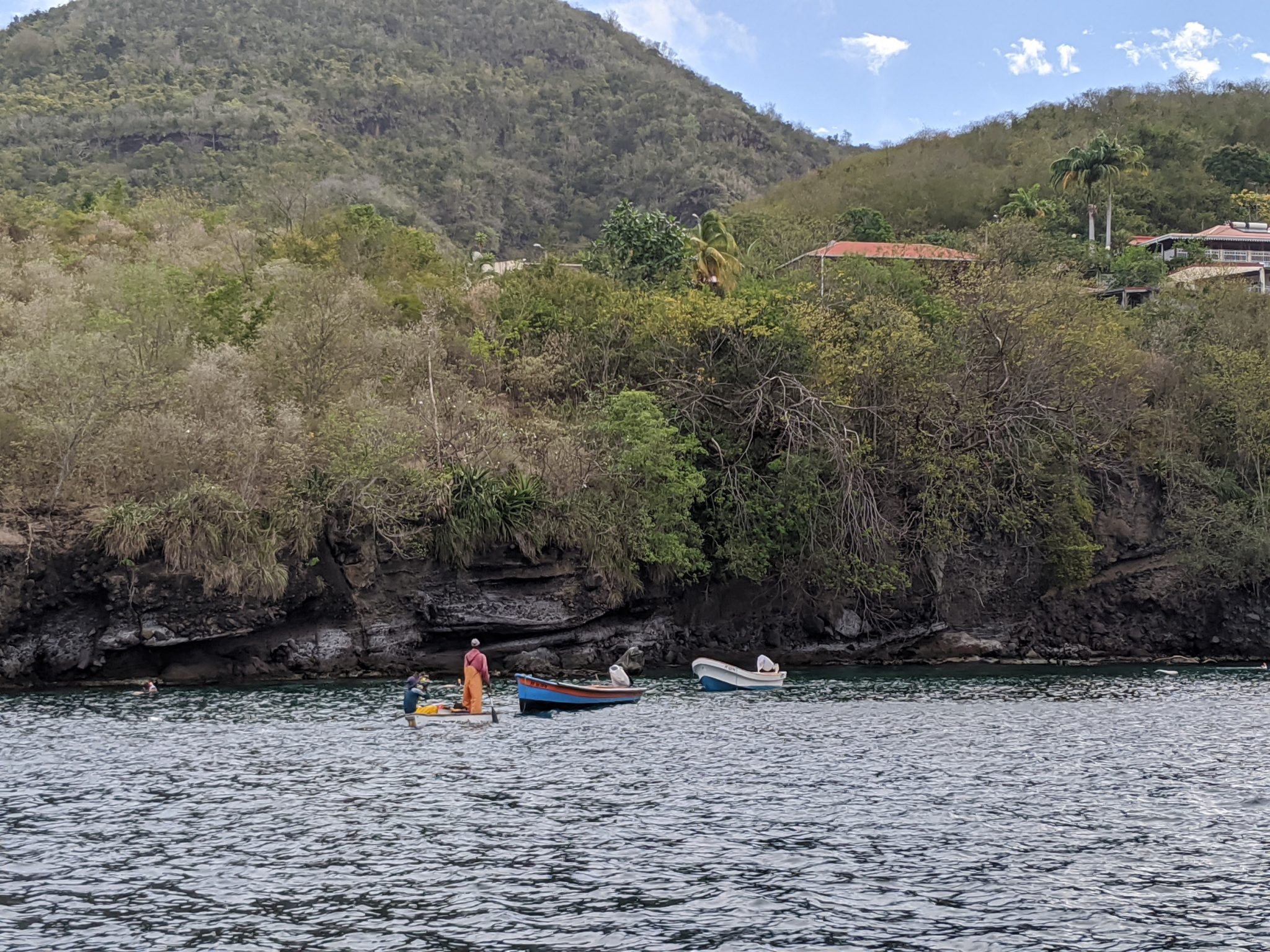 It is nice and quiet at night. We sleep well, there is practically no swell in the bay. The evening view of Fort de France feels like we're in the south of France or on the Adriatic.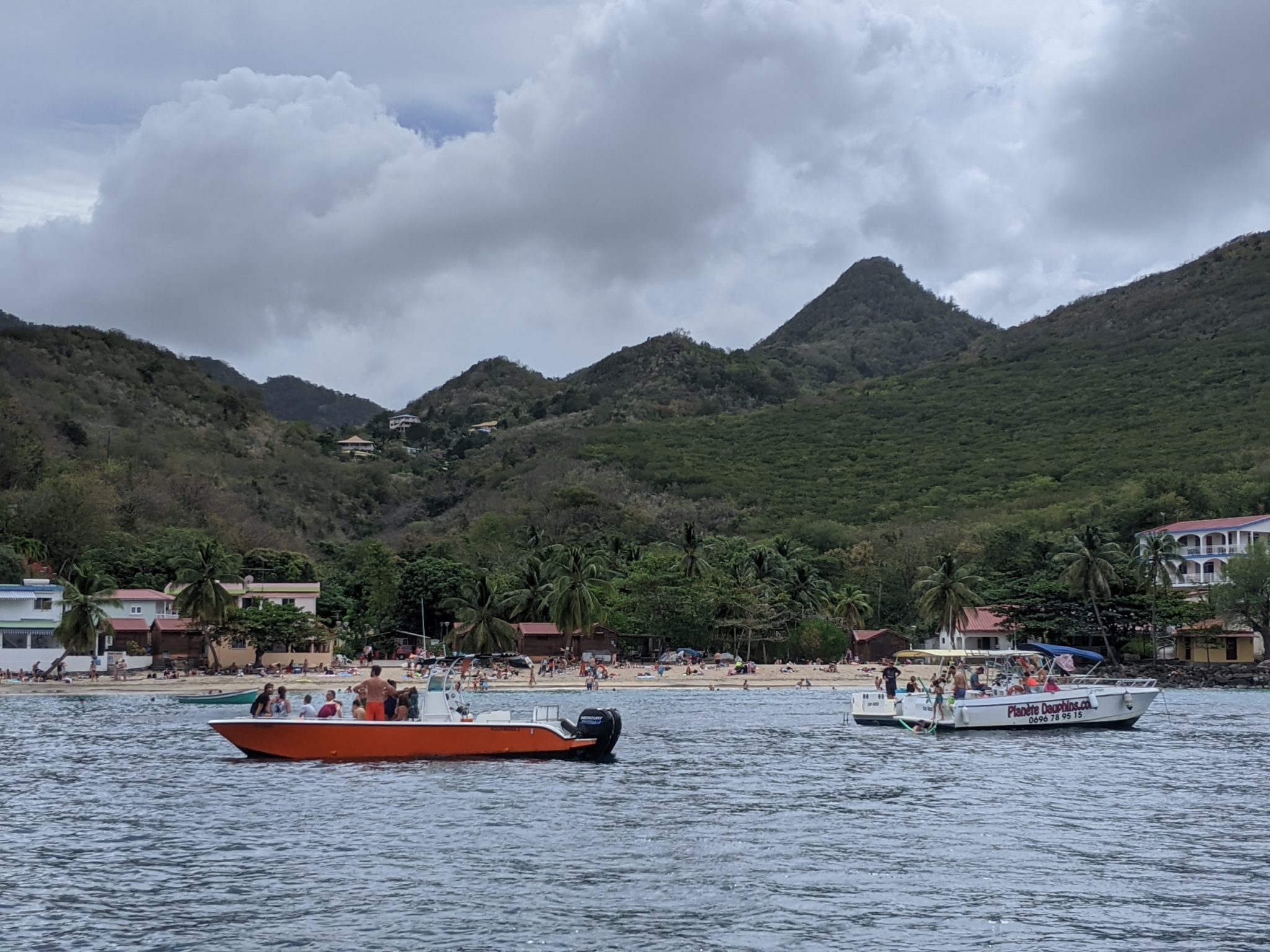 Fortunately, the bathing boats leave in the early afternoon. The few people who are on the shore seem to live in the surrounding holiday homes. The beach bar closes at 6 p.m. Then it's nice here.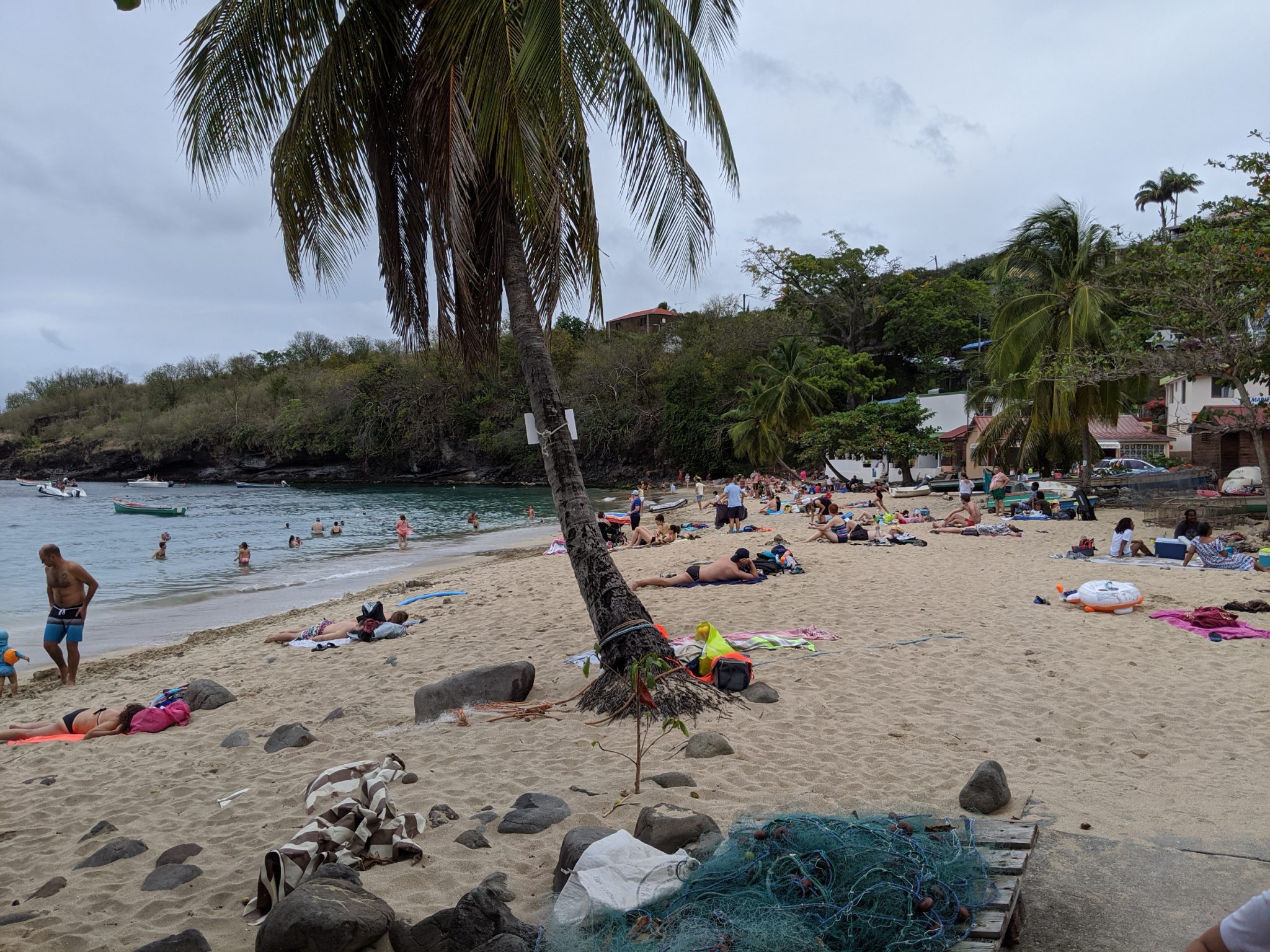 I paddle the dinghy ashore, always looking for open WiFi. I won't find anything here, there is no WiFi in both restaurants. Too bad, then we can't do anything with our amplifier. For this I can take the photo with the grill tourists who are lying in the non-existent sun, but which are mostly burned pretty red.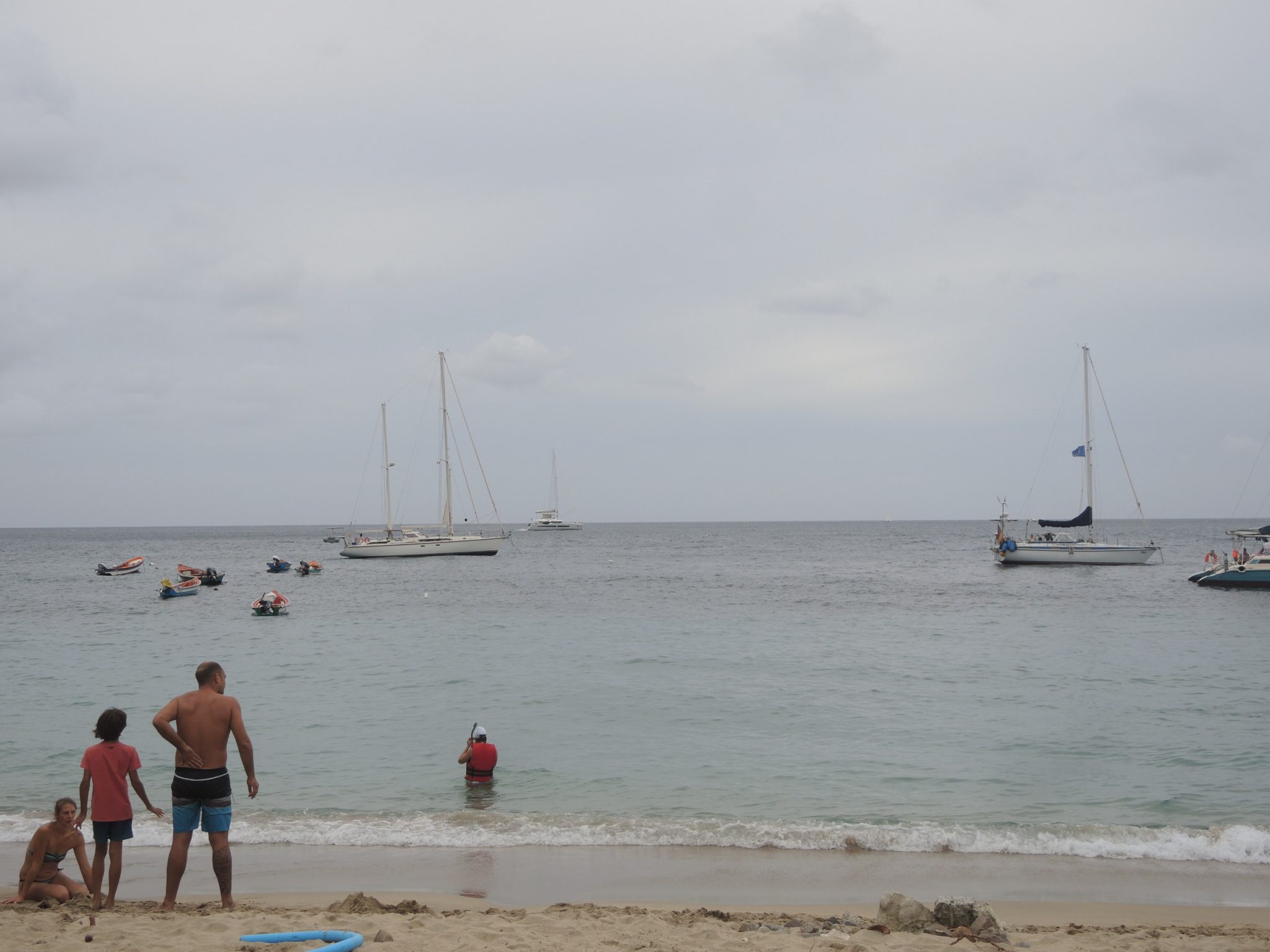 On the left side of the photo is another German boat, the Lady Charlyette. We arrived here almost simultaneously. Our anchor holds better though, Lady Charlyette has had to adjust her anchor several times.
The coordinates are about 14 ° 31'N, 61 ° 05'W. If you are looking for a nice anchorage, you will find it here.