Unfortunately, the helicopter flights around Aruba were discontinued. The landing site is only 100 meters from Sissi. I could easily have booked a sightseeing flight. For just 400 US$ you are flown for 10 minutes.
That's why Lel has to take me up a hill so that I can get an overview from above. On our way to Saint Nicolas he drives me up a dirt road up a hill with a gigantic water tank. Aruba does not have its own water, the drinking water is obtained by desalination. As on Sissi. The view is nice.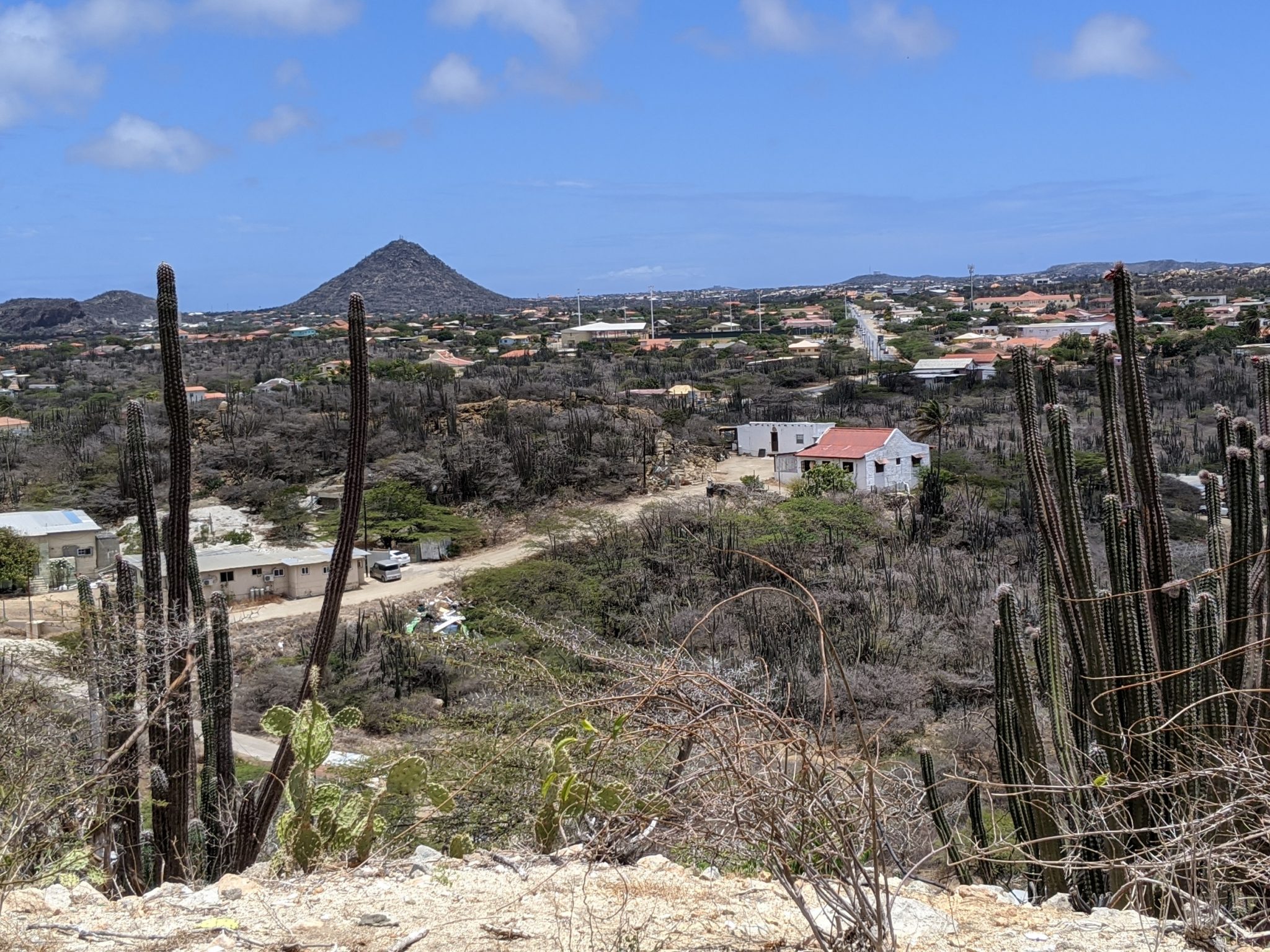 The view extends to the coast. I am a little annoyed that I forgot my camera on board. I have to take all the photos on the trip by phone. This still works very well for wide-angle shots, unfortunately the pixel lens always comes out with the telephoto lens. Nevertheless, I show the following picture: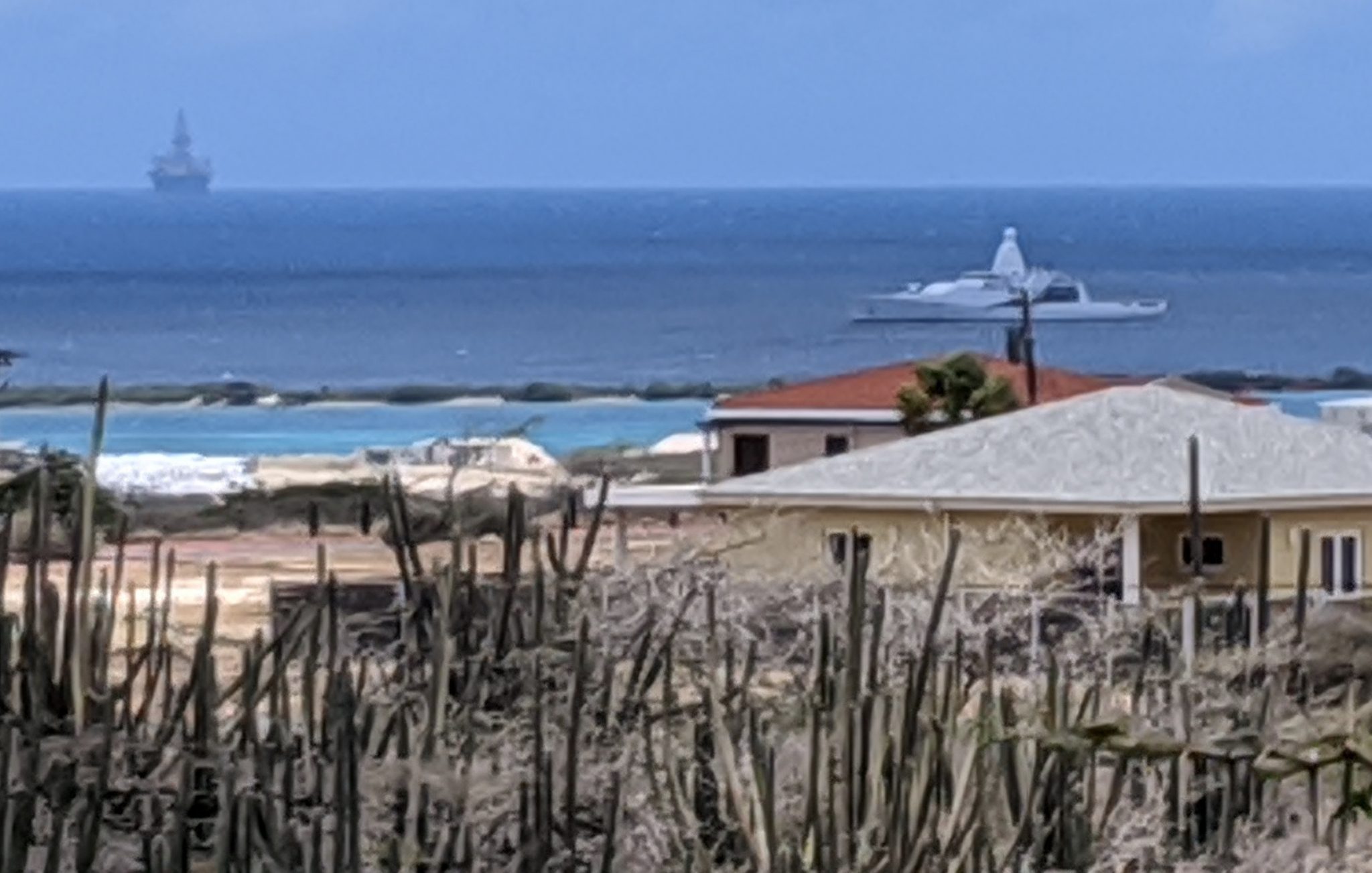 For weeks I've been able to watch this warship moving up and down the coast. It came to Venezuela a few days before the start of a US military operation and has not disappeared since.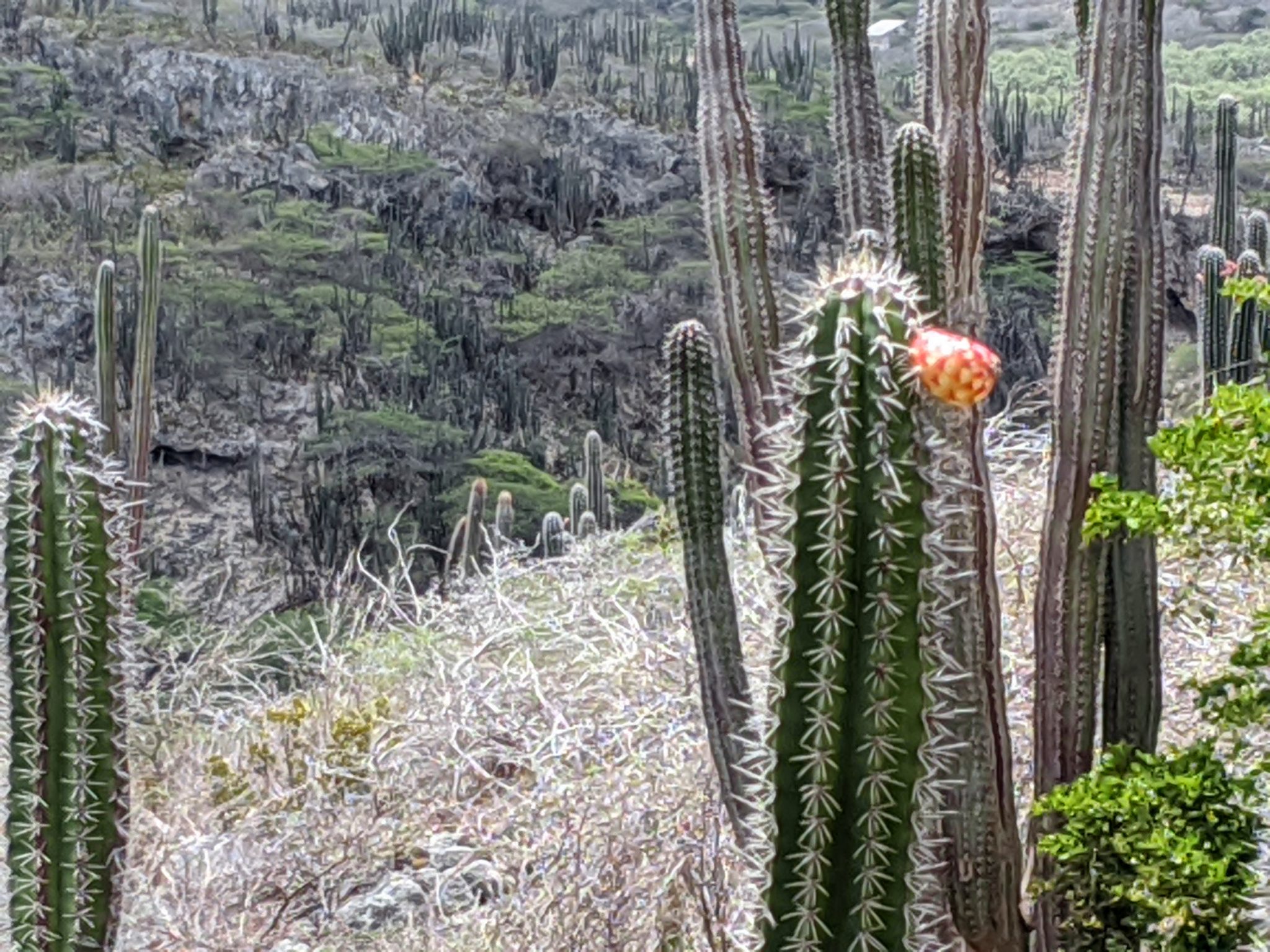 Is a cactus flower developing here? I have never seen it like this in the wild. A colorful stain on one of countless cacti.
We leave the hill again and continue towards Saint Nicolas. I cannot yet imagine how many colors await me there. The fire brigade building is at the entrance to the town. Here is the first graffiti.
There will be a separate blog post for the others.