We have a great time in Lanzarote. We work on Sissi for a few hours every day so that we can have a relaxed crossing of the Atlantic next month. Then we grab our rental car and see some sights, go hiking or eat in the restaurant. We were previously told that there are a lot of German pensioners here who spend the winter in Lanzarote. Otherwise there must be a lot of tourists here - but where are they? There are no skyscrapers except in the capital Arrecife, there is exactly one in Arrecife. And we haven't seen large resorts and hotel complexes either. So far, anyway. And then we come all the way south to Playa Blanca. The clichés are served here.

I would have expected such an atmosphere in many more places on the island. Fortunately, it looks different almost everywhere. Here you can find German menus, Wiener Schnitzel, Paulaner beer in the beach bar and in the supermarket Warsteiner, Krombacher, Bitburger and Oettinger beer stand side by side on the cooling shelf. Playa Blanca.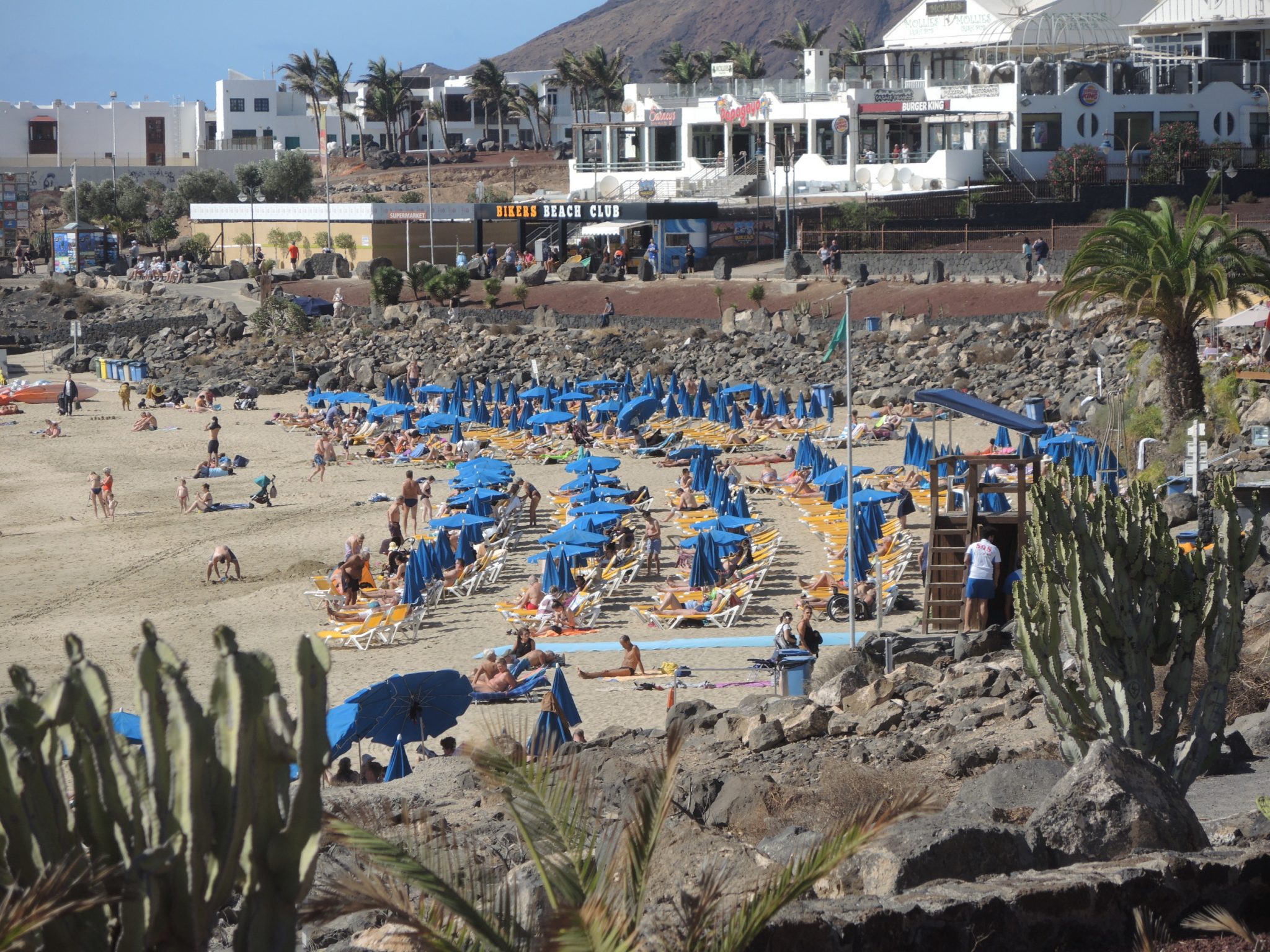 The beach with umbrellas and half-grilled tourists, souvenir shops, beach bars and kiosks are replacing each other on the beach promenade. In between there are always hotel entrances and closed areas.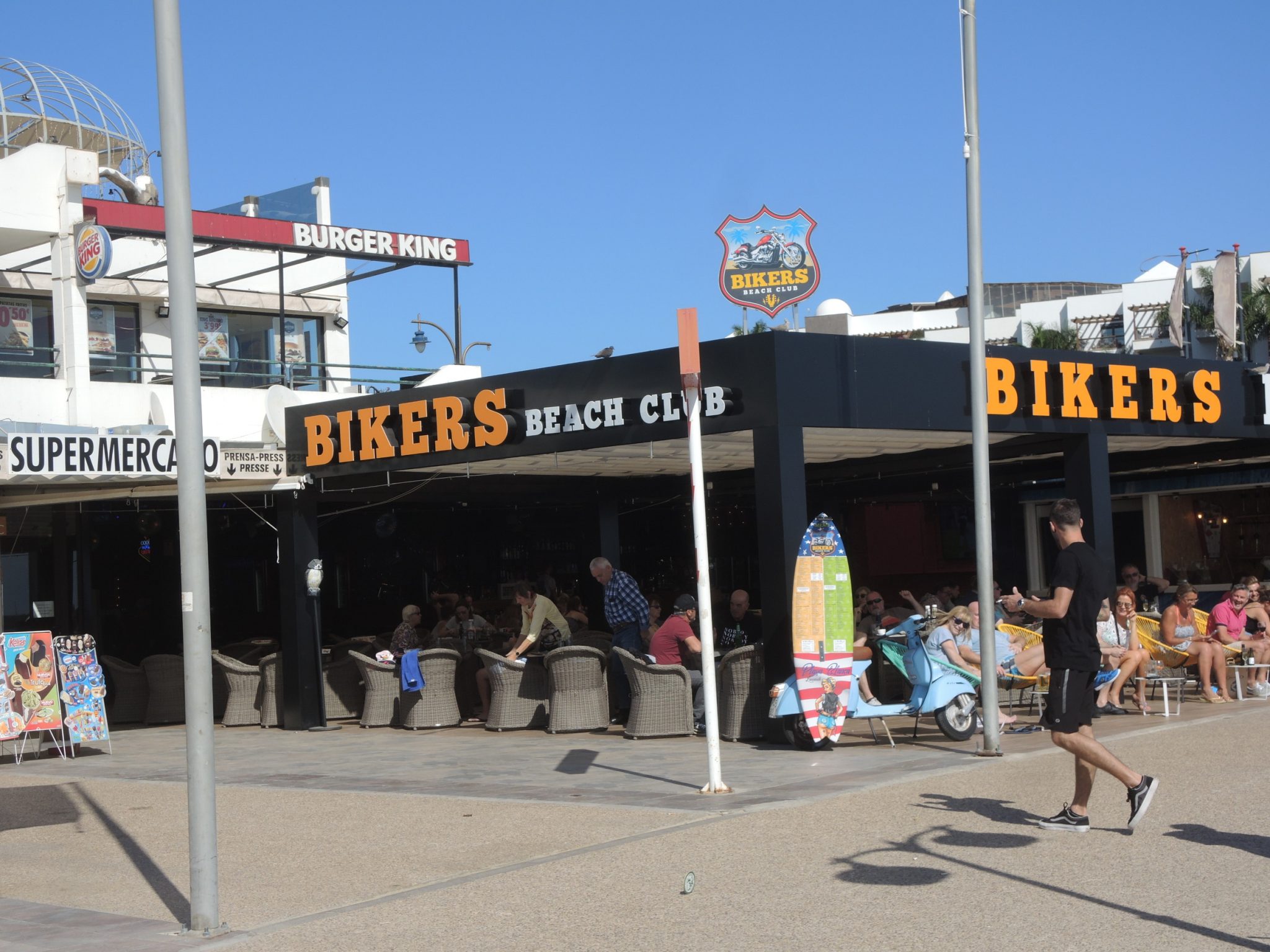 All well-known fast food chains have settled near the beach and the Bikers Beach Club is very full in the early afternoon. Walkers on the promenade are carrying chilled beer cans in their hands, children are blaring and bits of German are getting into our ears from every corner. This is roughly the picture I expected from Lanzarote.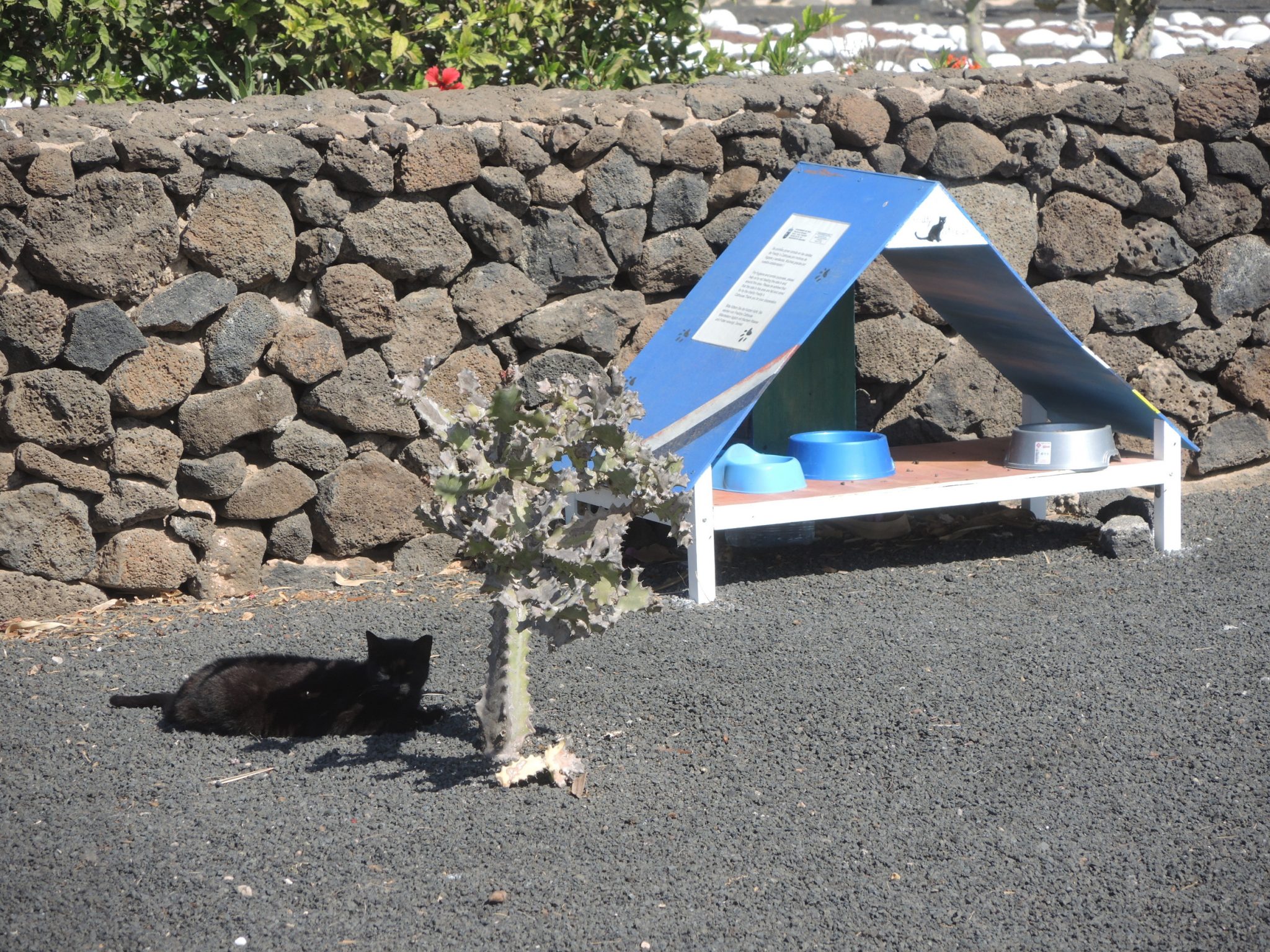 In front of one of the hotels we find a small feeding place for cats and a black cat lies in front of it in proper style. Of course it is black, otherwise it would be easy to photograph. We continue to walk along the beach promenade with our eyes open and lo and behold, the black cat is not alone.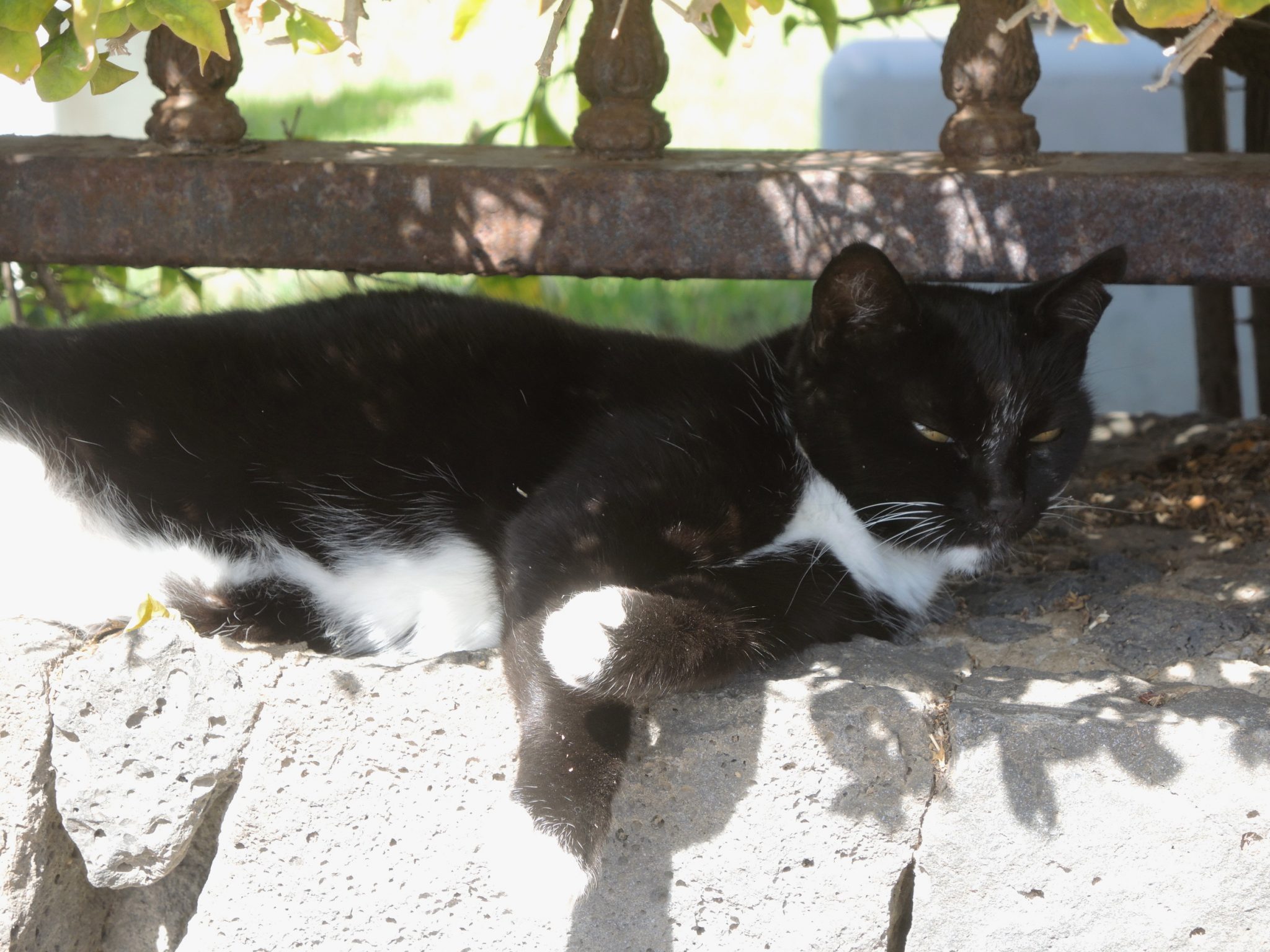 The can openers lie on the beach in the sun to relax, the true mistresses of the world in the shade. Our presence only elicits a tired wink from this pointed ear.
I then try Leo again. Leo is a Dictionary on the Internetwithout which we could not have made our trip. This allows you to translate not only into English, but also into French, Portuguese and Spanish. This is very practical if you don't know the vocabulary. "Playa Blanca" means "white skin on the beach".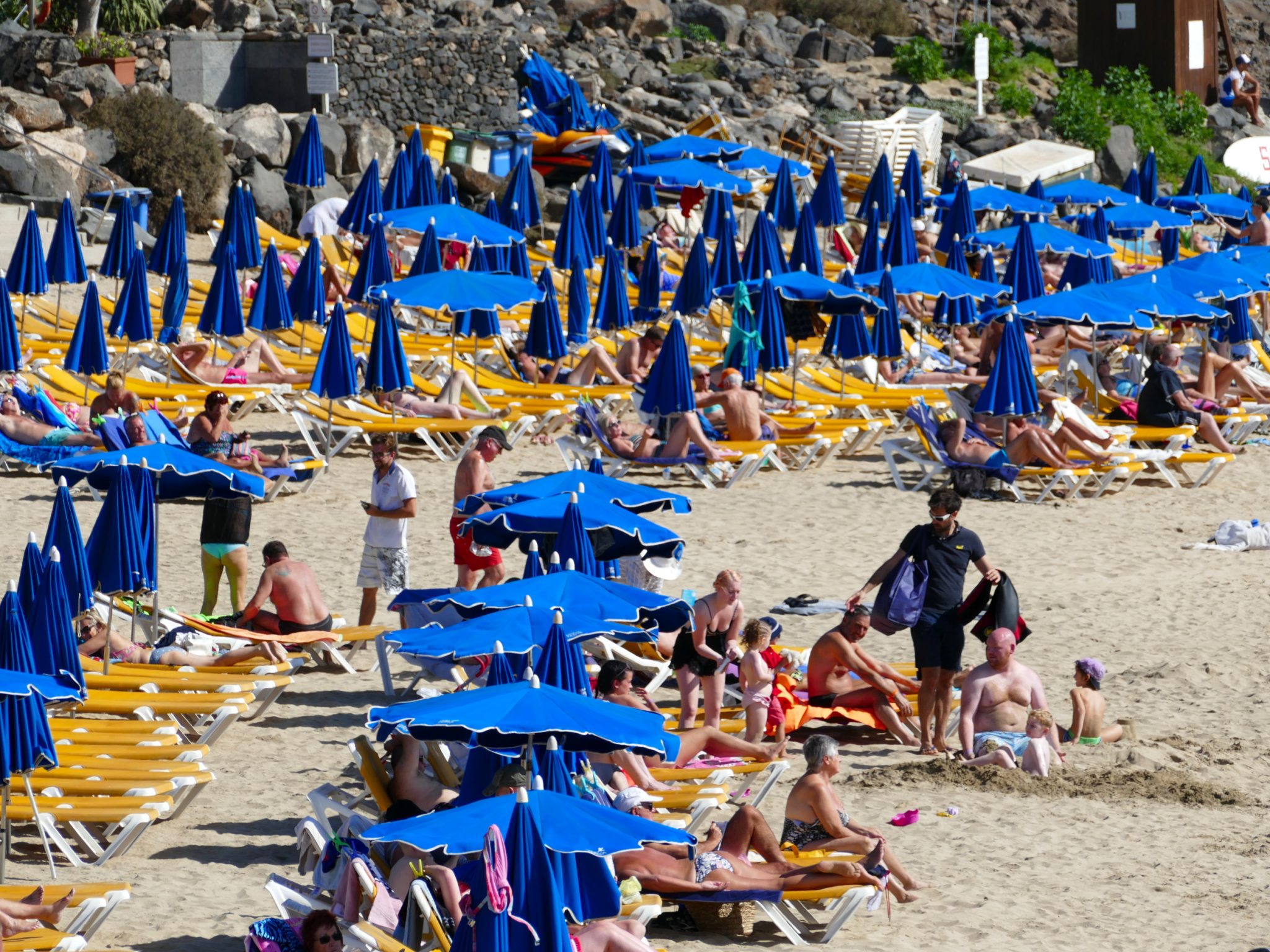 This is not our preferred corner in Lanzarote. We are here with Sissi because we want to continue to Tenerife soon and the port is a great starting point.