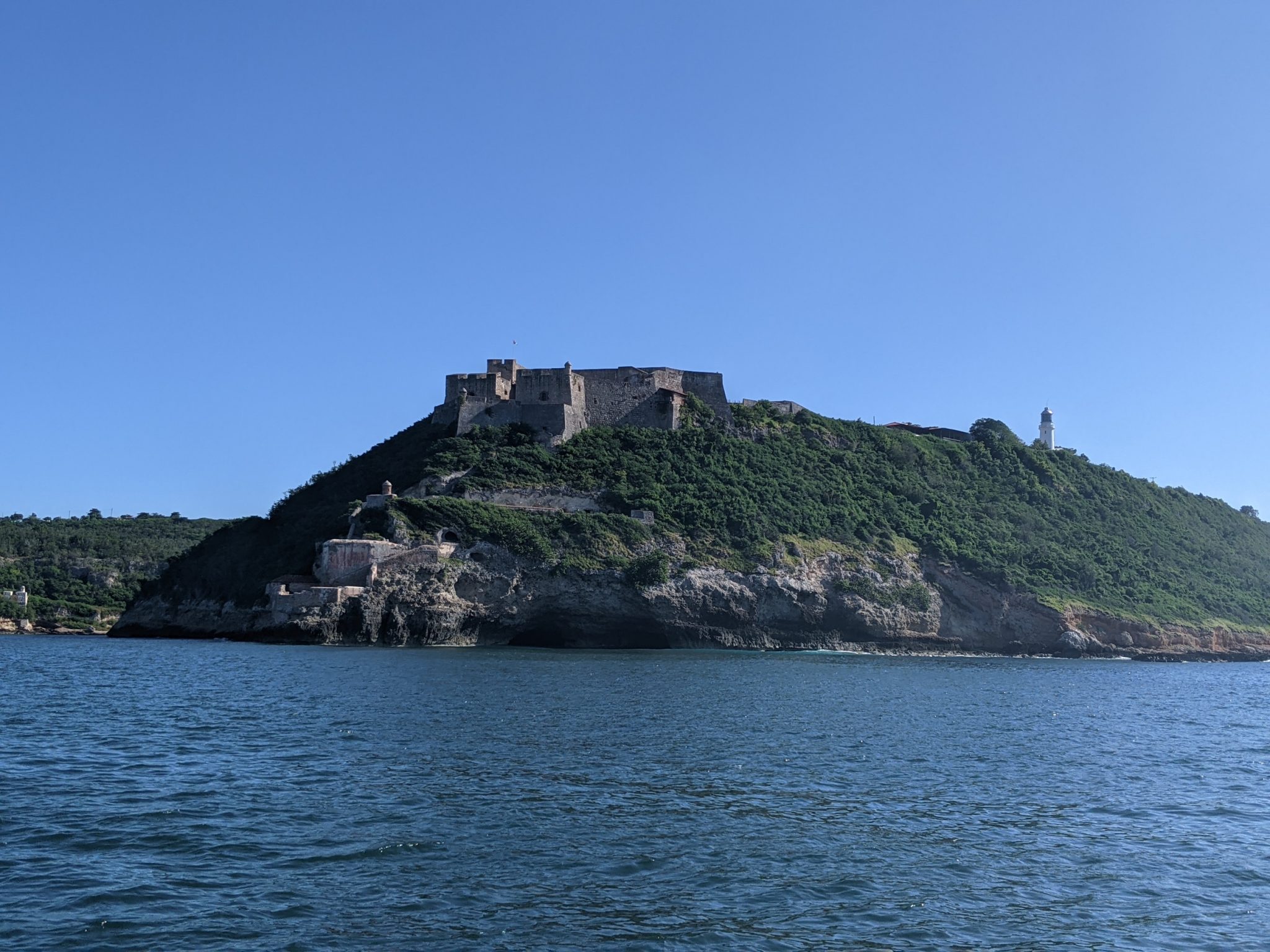 During the nightly voyage to Cuba we sailed the whole time to the El Morro lighthouse. Right next to it is the Castillo de San Pedro de la Roca, also called Castillo del Morro. When we enter the bay, we have a beautiful view of it in the morning sun.
During our little tour by car we could easily visit the fort. This is impossible with public transport. First we pass the lighthouse on the land side.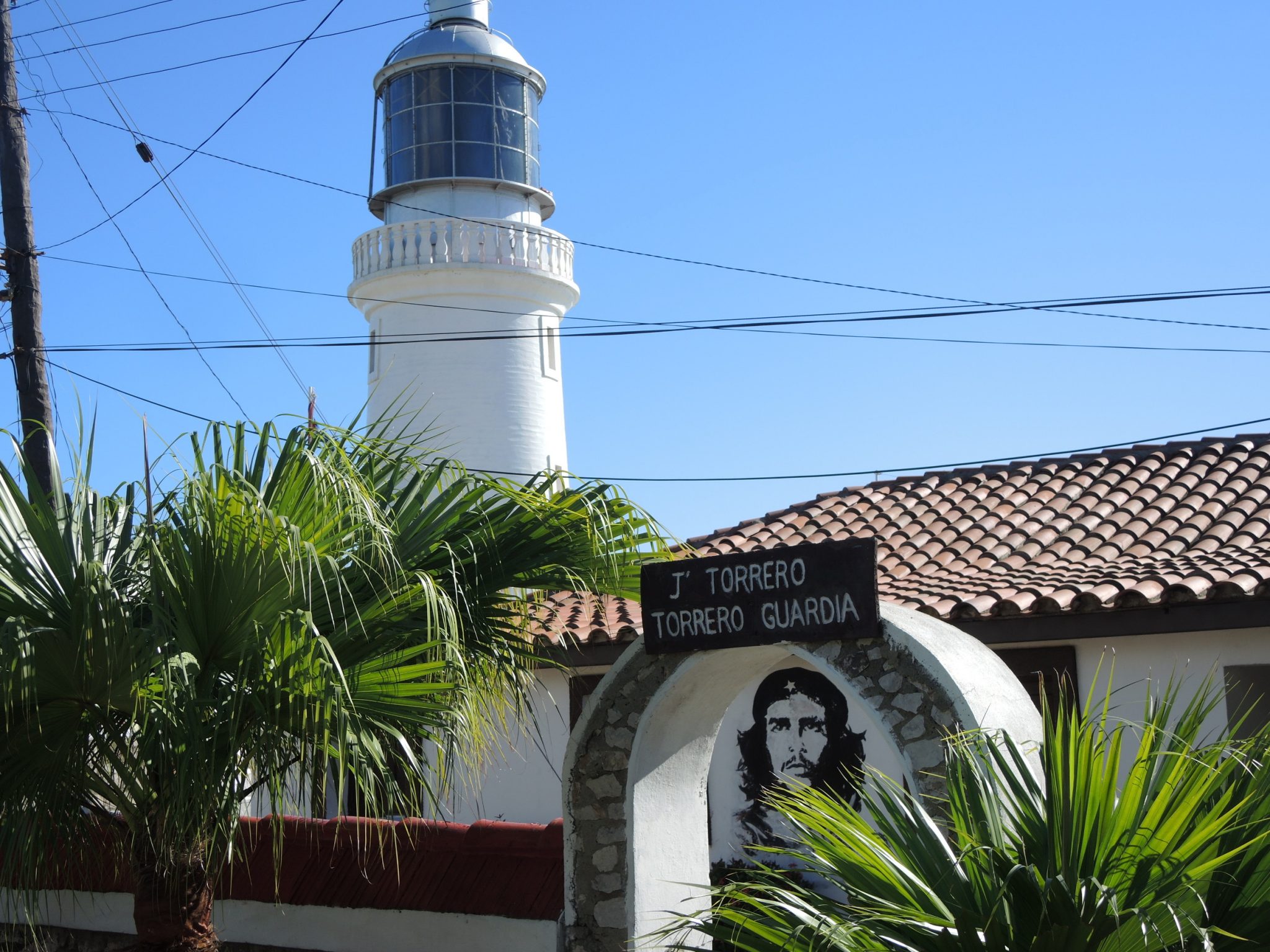 The Cuban army still has barracks here, we see a lot of soldiers. In Cuba it is mandatory for men to serve in the army for two years. The women can do it voluntarily.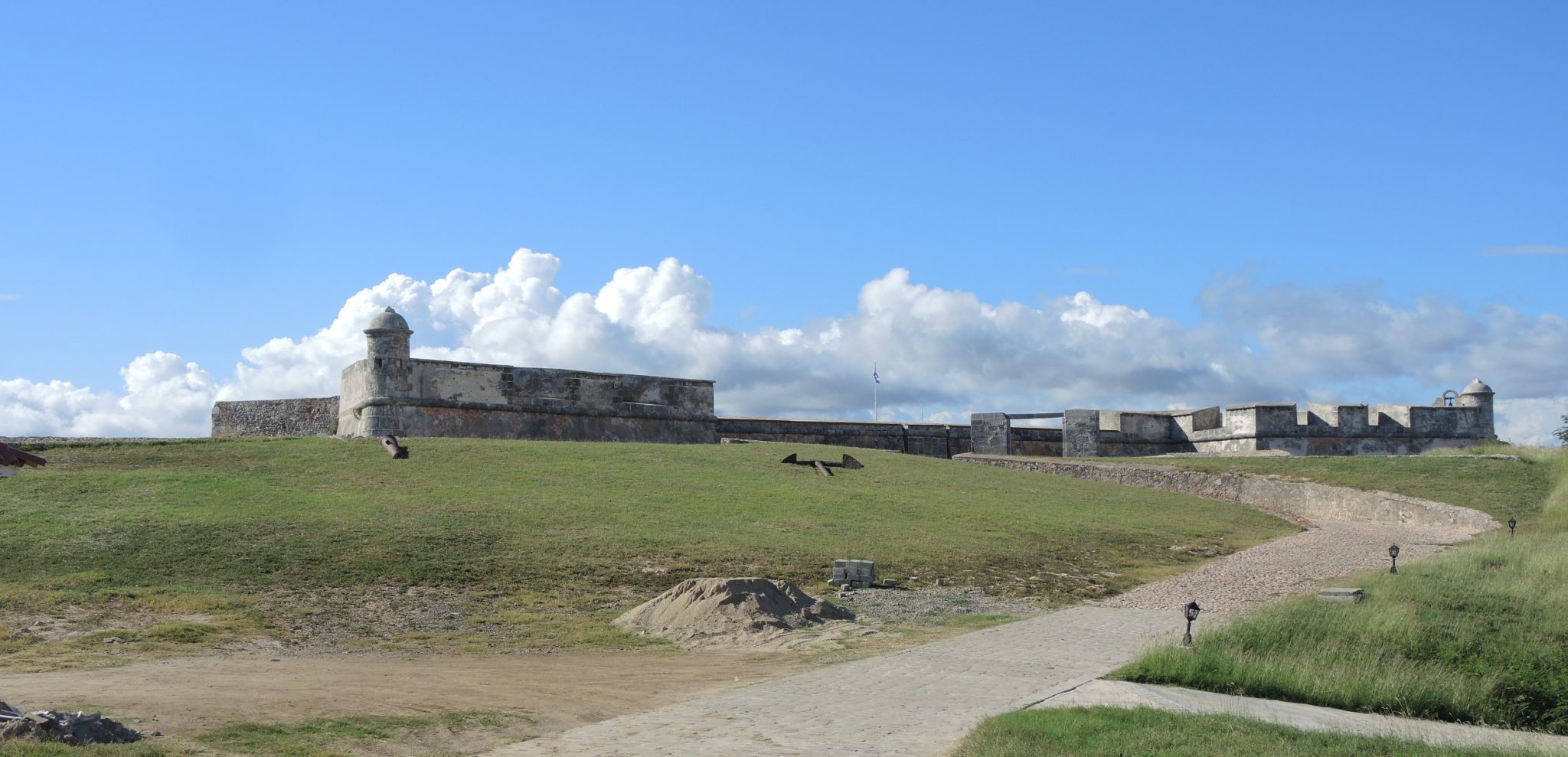 On the land side, the way to the fort is rather unspectacular. We can get there easily. It's even easy for Jens with his foot problem.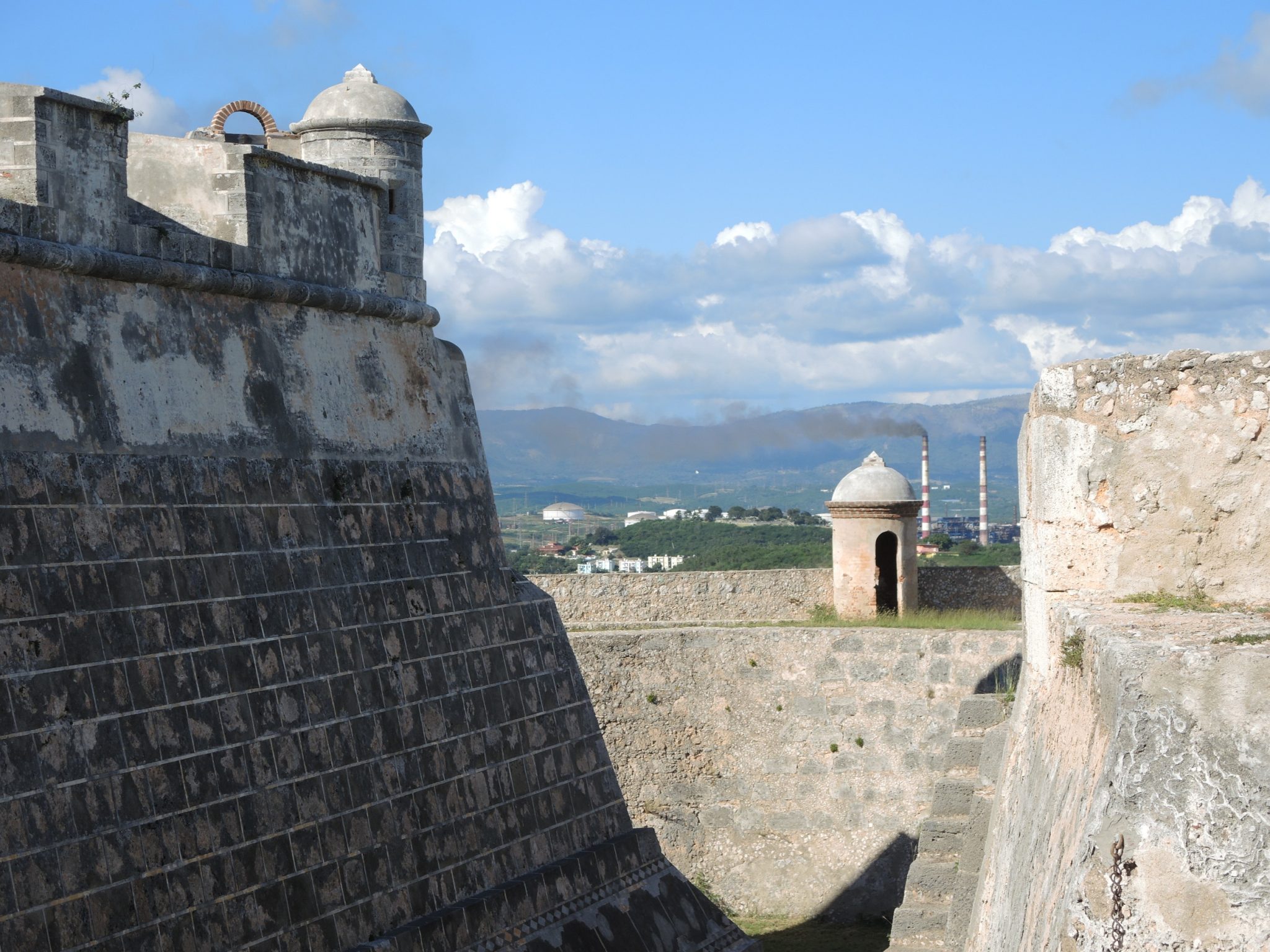 After crossing the moat, we first have to pay 4 CUC entry. Our local guides pay 4 CUP. One CUC is about 25 CUP, so we as tourists pay 25 times the entrance fee. Thats OK for me.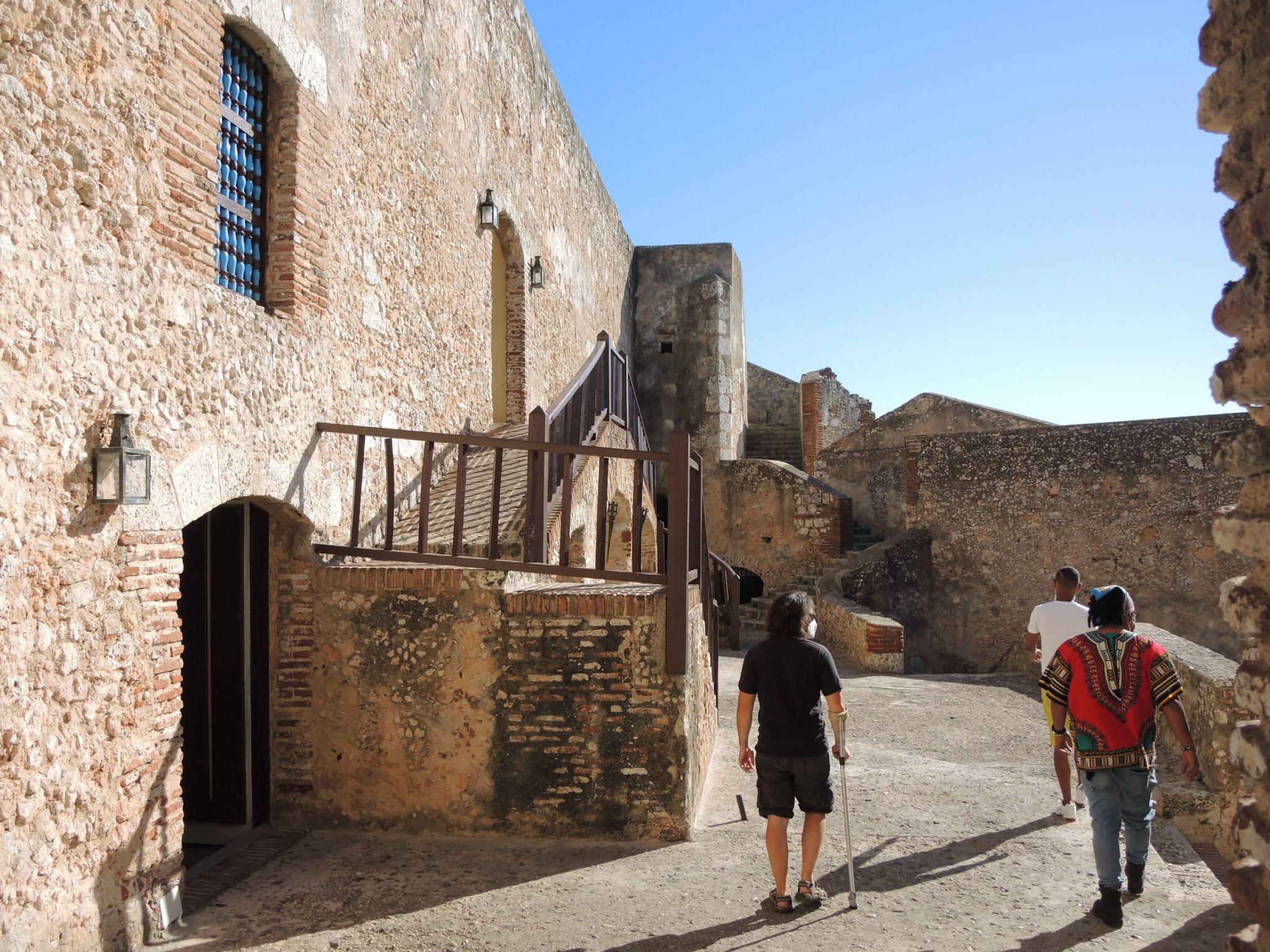 Room by room, floor by floor, we work our way through the system. Always nice and slow, Jens is out and about with a crutch borrowed from the harbor master Jorge.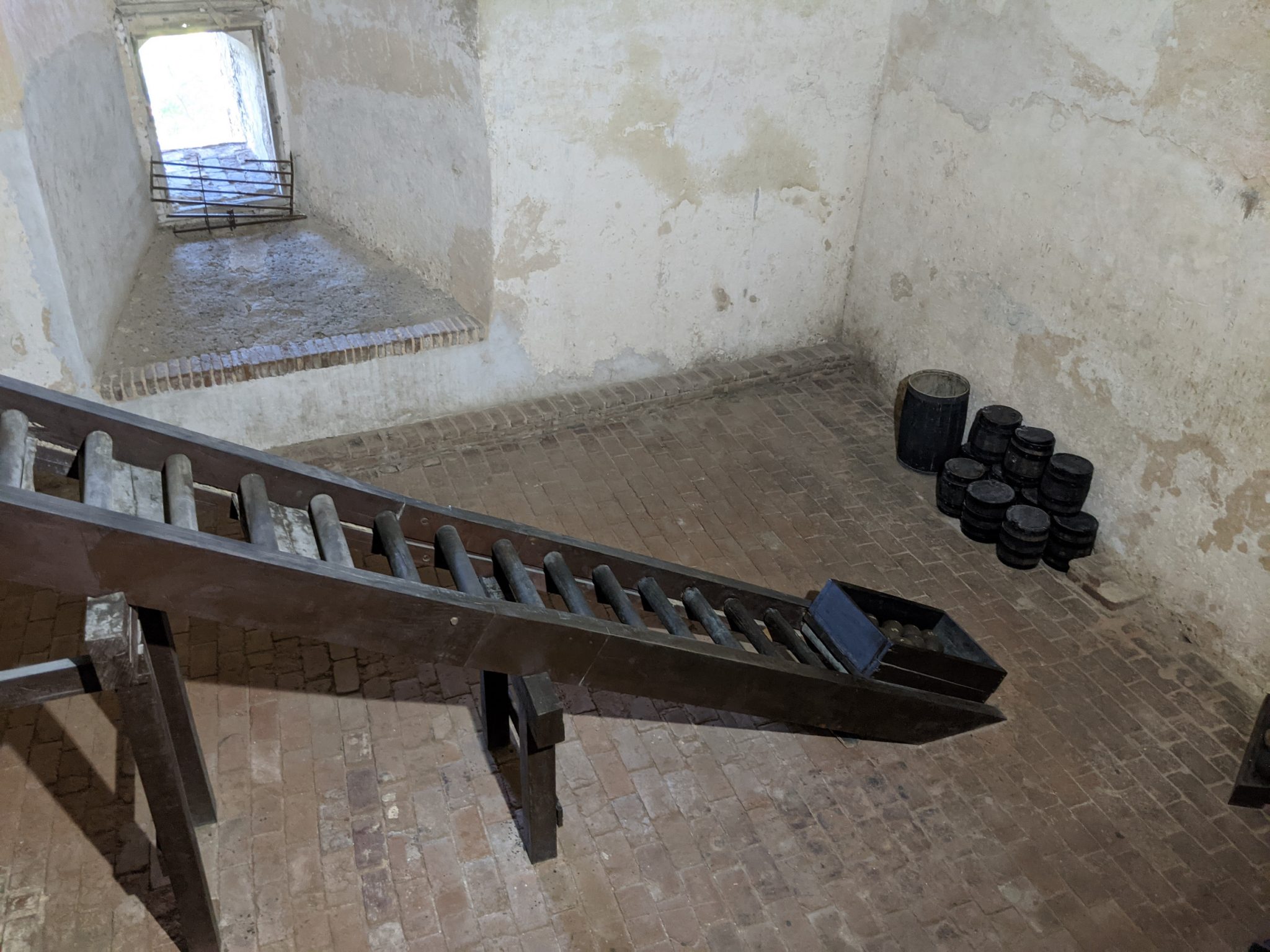 Here we see the warehouse for the cannonballs and the ramp through which they were transported to the cannons. These things are pretty heavy. Back then, people had to work hard. L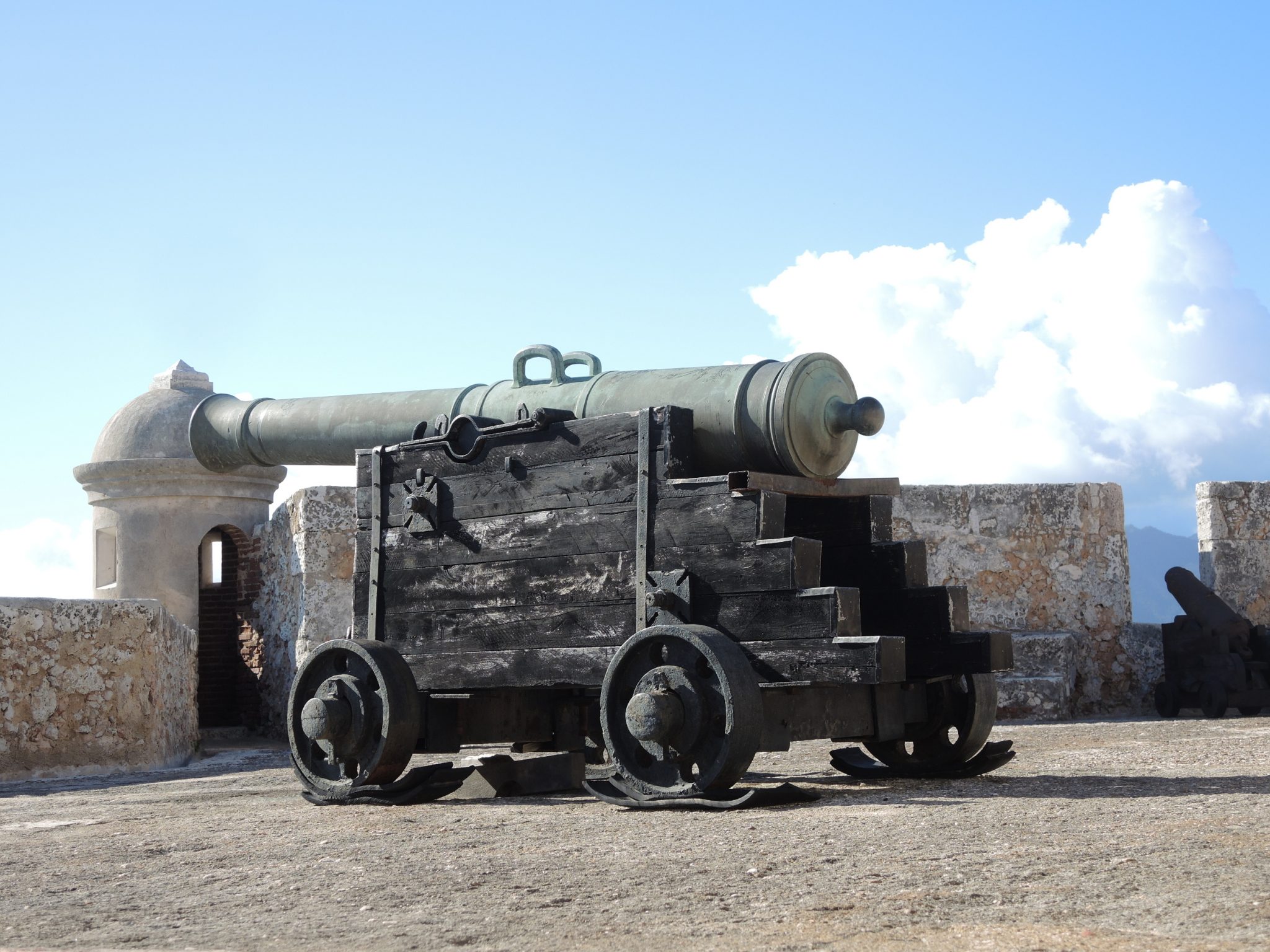 From above there are always great views of the sea and the entrance to the bay. Attackers from the sea could be kept under fire here. Today we're firing from all lenses.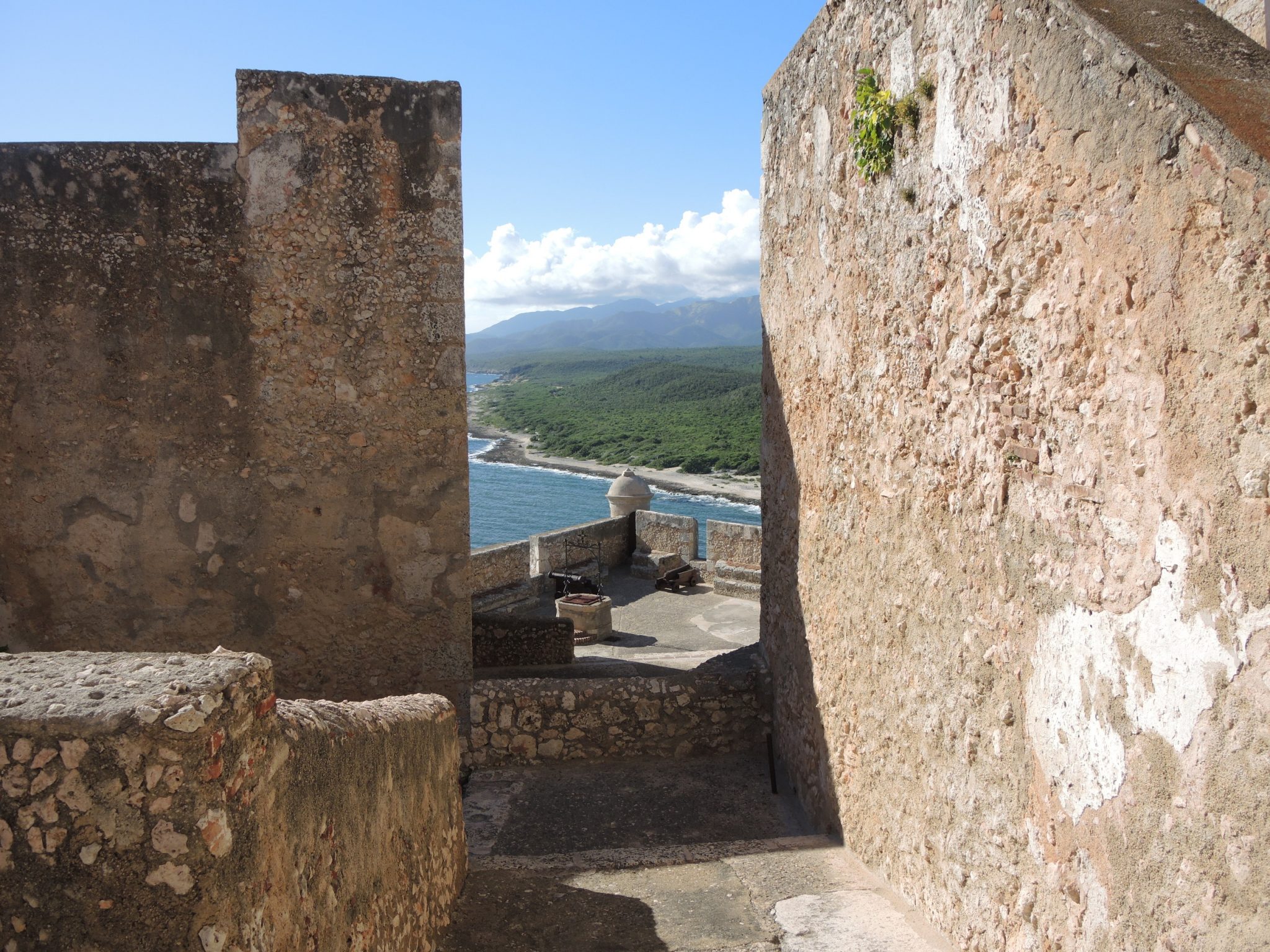 The view from the very top is phenomenal. We can take a look at Sissi from a completely new perspective. While walking through the castle we suddenly hear bits of German words. Two vacationers are out and about here and enjoy a Spanish tour they don't understand a word about. But you are happy to have escaped the situation in Germany for a few weeks.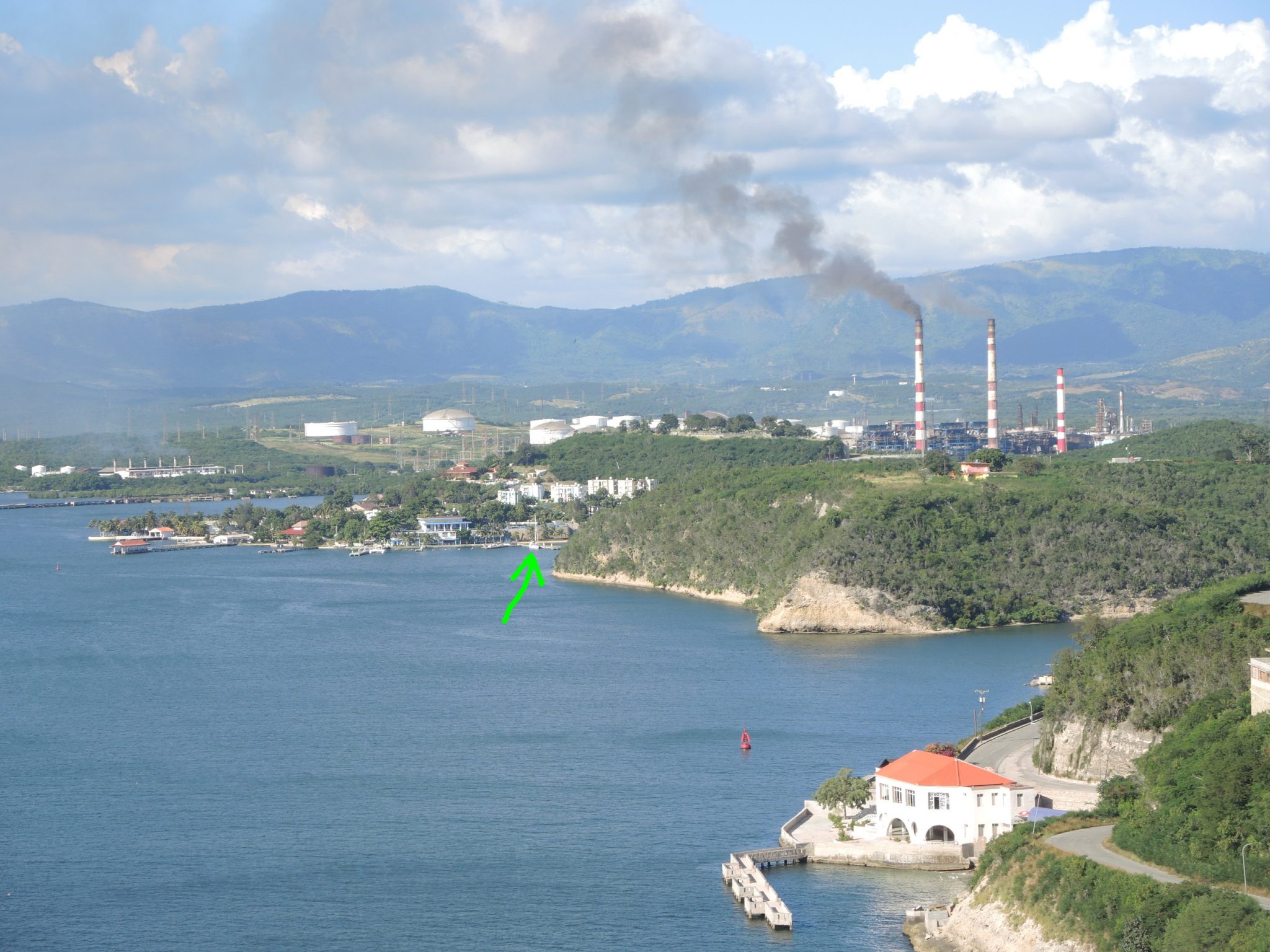 If you click on the picture, you will get an enlargement without the green arrow. The view of Cayo Granma, a fishing island on the other side of the bay, is also beautiful. Our guides tell us that there are a few good private restaurants on Cayo Granma. That means that we already have a new destination.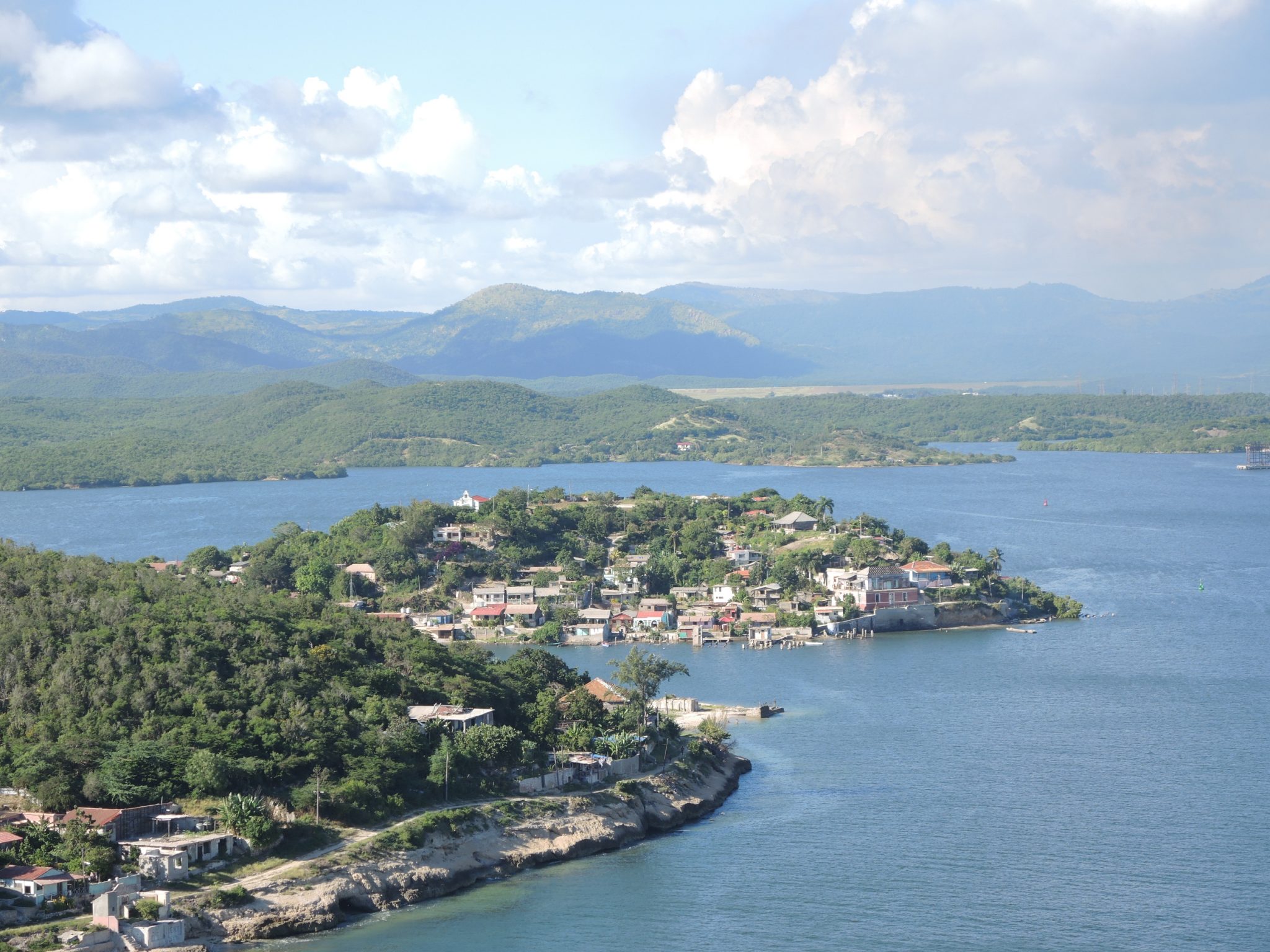 The sound of a bell sounds, Jens couldn't help it. But he doesn't want to buy a round, it would be canceled anyway, because there is no bar in the fort. A recommended excursion destination, UNESCO World Heritage Site and Cuban national monument. Great.