It's finally here! The last package we were waiting for here in Lagos. It's been 11 days from Frankfurt am Main since our parents gave it up. We almost gave up waiting, Susanne offered to send it to the Canary Islands.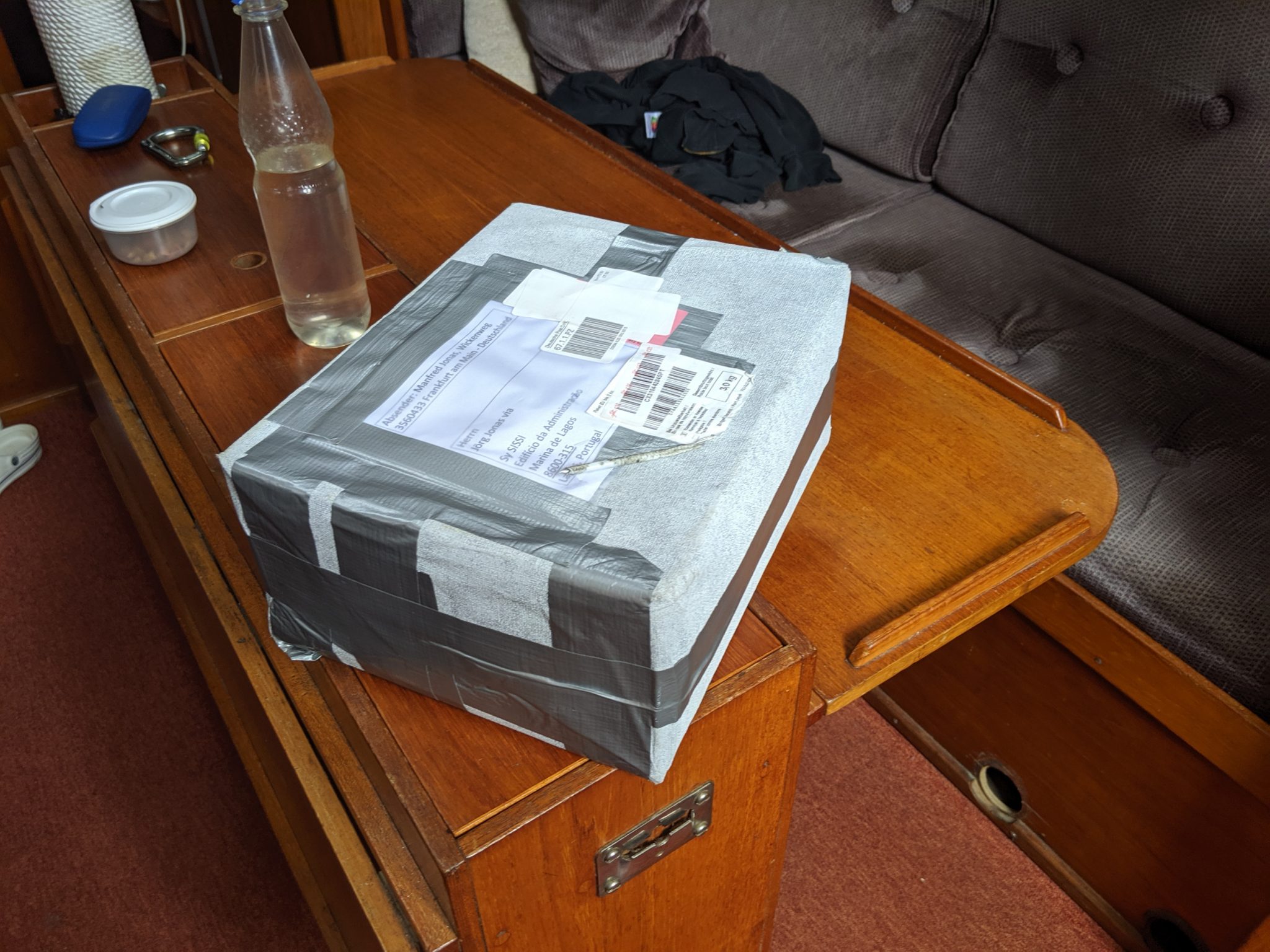 The content will take us a few weeks further, it is full of delicious coffee from our favorite roastery. Many thanks to our parents for the delicious beans.
According to Google Maps, it is around 2500 kilometers from Frankfurt to Lagos, which can be covered by car in 24 hours. The truck from DHL is certainly a bit slower and such a package would also like to be sorted, scanned and left behind. With 10 days it pays off more comfortably. 2500 kilometers in 240 hours is a speed of five and a half knots. So the package was traveling through Europe at Sissi cruising speed.