On Sunday I went to Eagle Beach, one of the most beautiful beaches on the island, for kitsch photography. I got on the bus in the late afternoon and wanted to stage a Divi Divi tree before sunset. Incidentally, I then found inside that it will never look like this again on the beaches. That's why I took a few more pictures as a by-catch, as it is on a Sunday afternoon without tourists.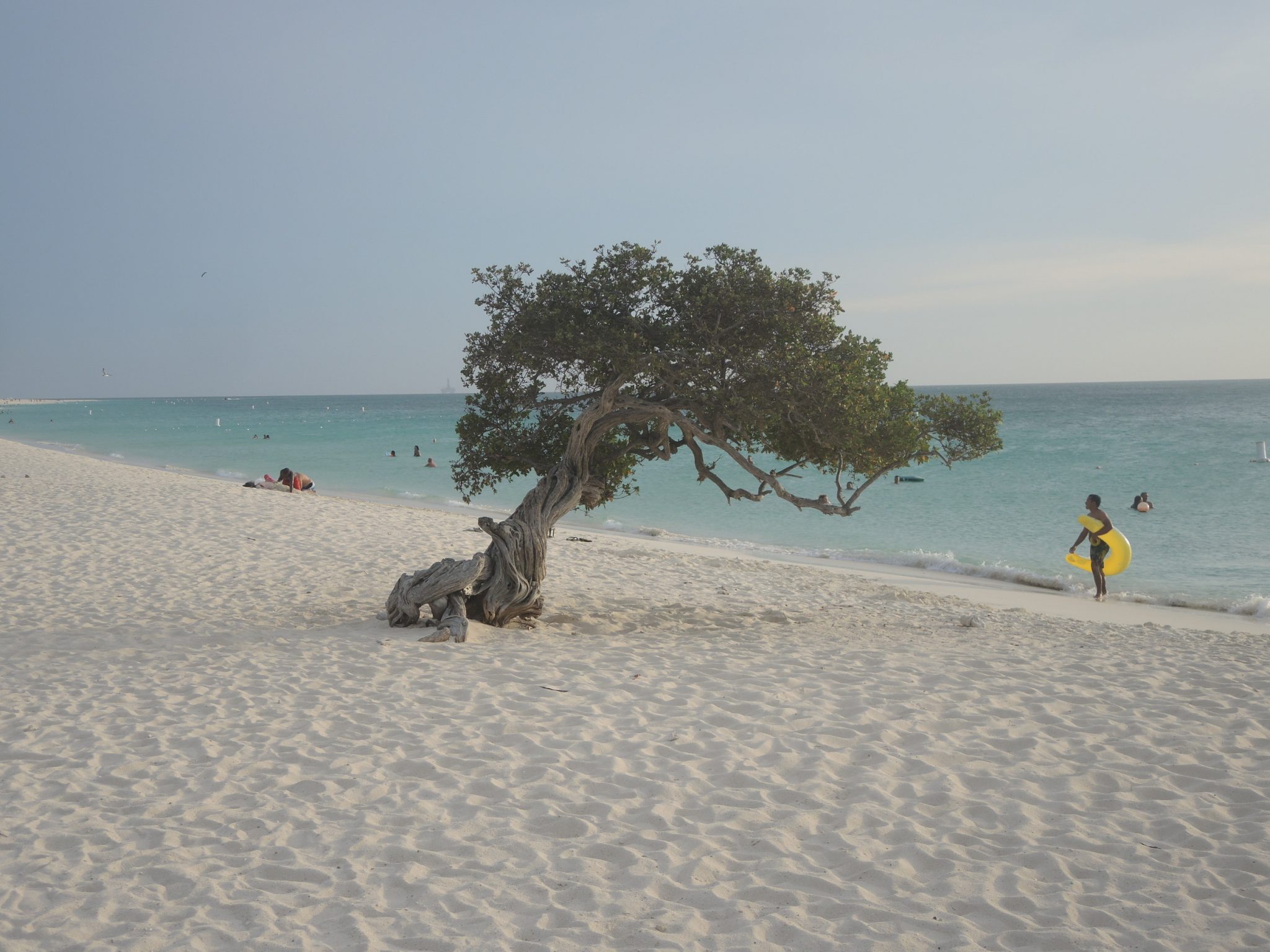 I was there much too early because the buses somehow run more often and not a large part of the trips are canceled. So I had a lot of time to look around.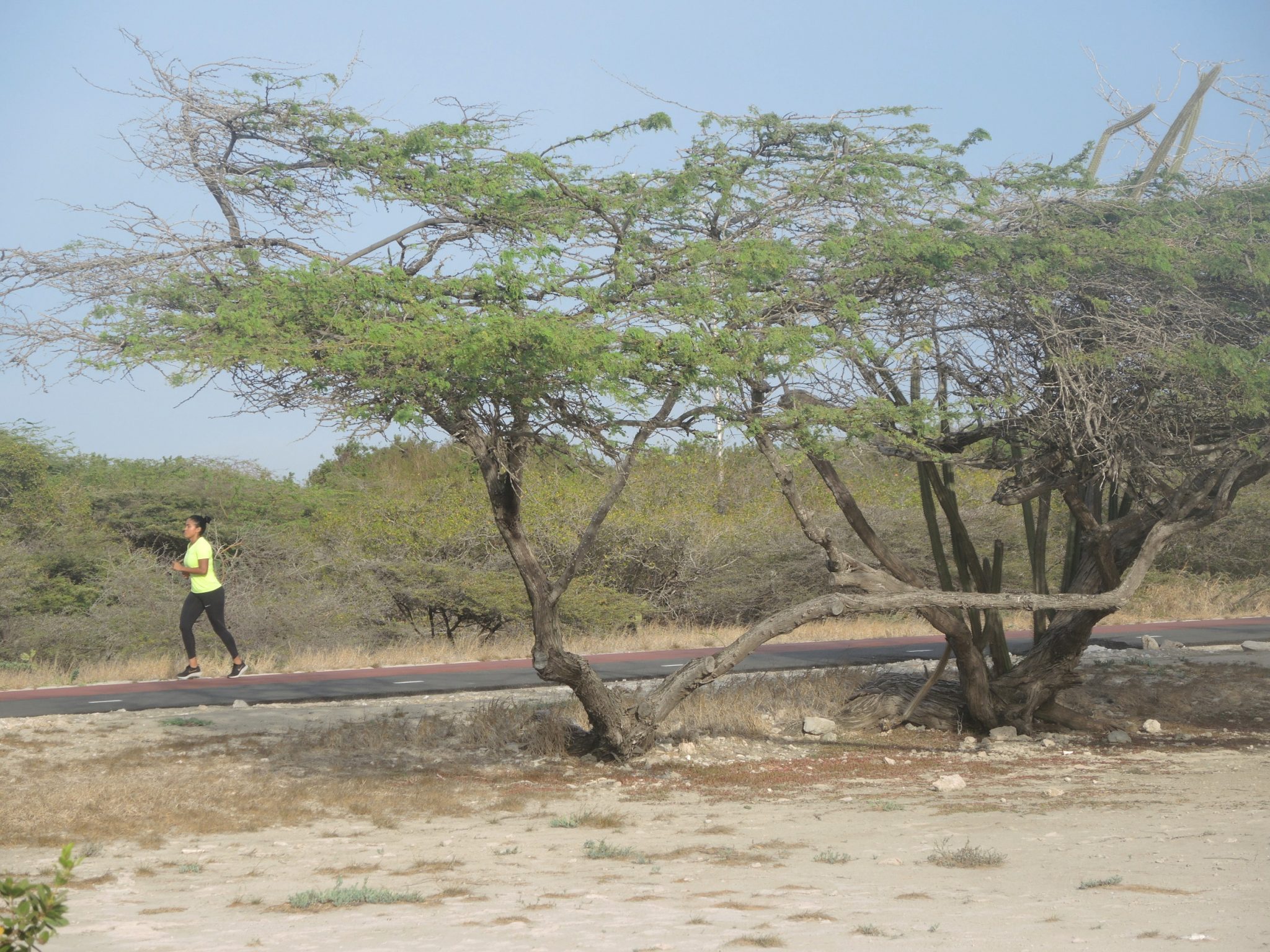 A lonely jogger ran along the beach. There wasn't much going on. Only a few parasols were occupied.
The hotels across the way looked grotesque. It looks desolate without guests and without life. I will come back next month and produce comparison photos.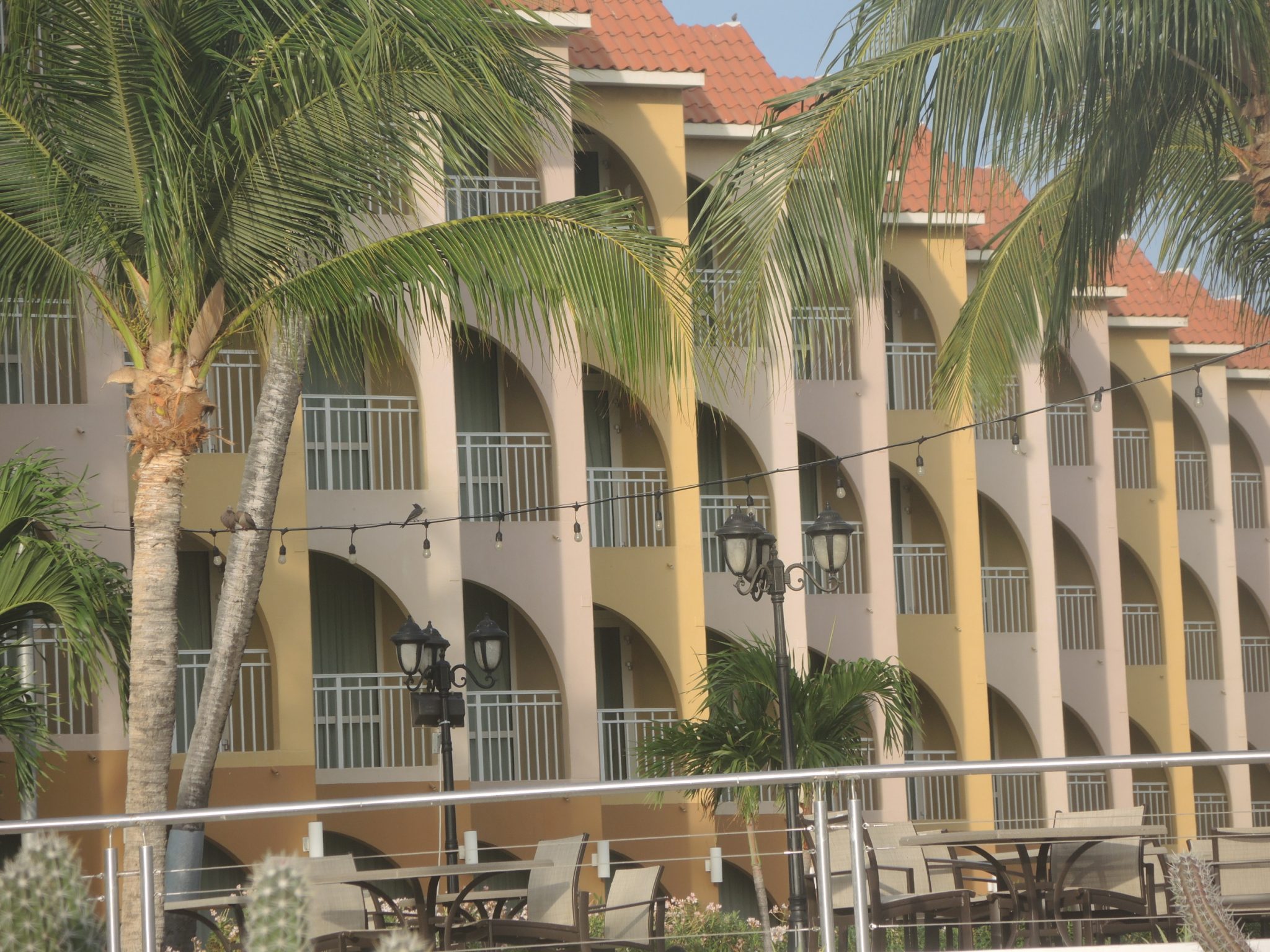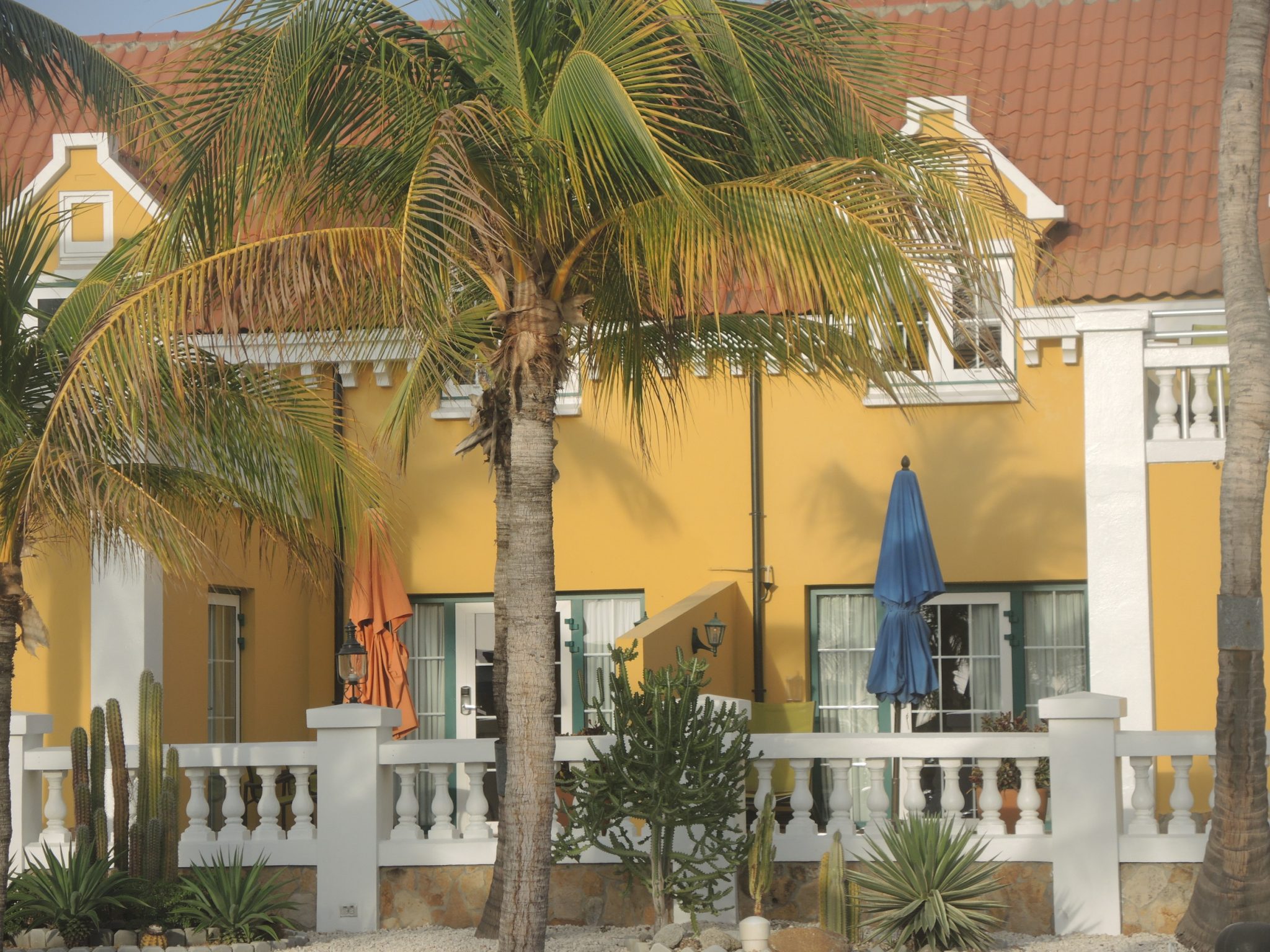 Many Arubans are unemployed at the moment. Not everyone is without money, Edward, for example, receives 60% of salary from his employer and waits for the hotels to finally open again. After all, he does a kind of caretaker job in a large hotel. That's why people have a lot of time and a lot of beach to themselves.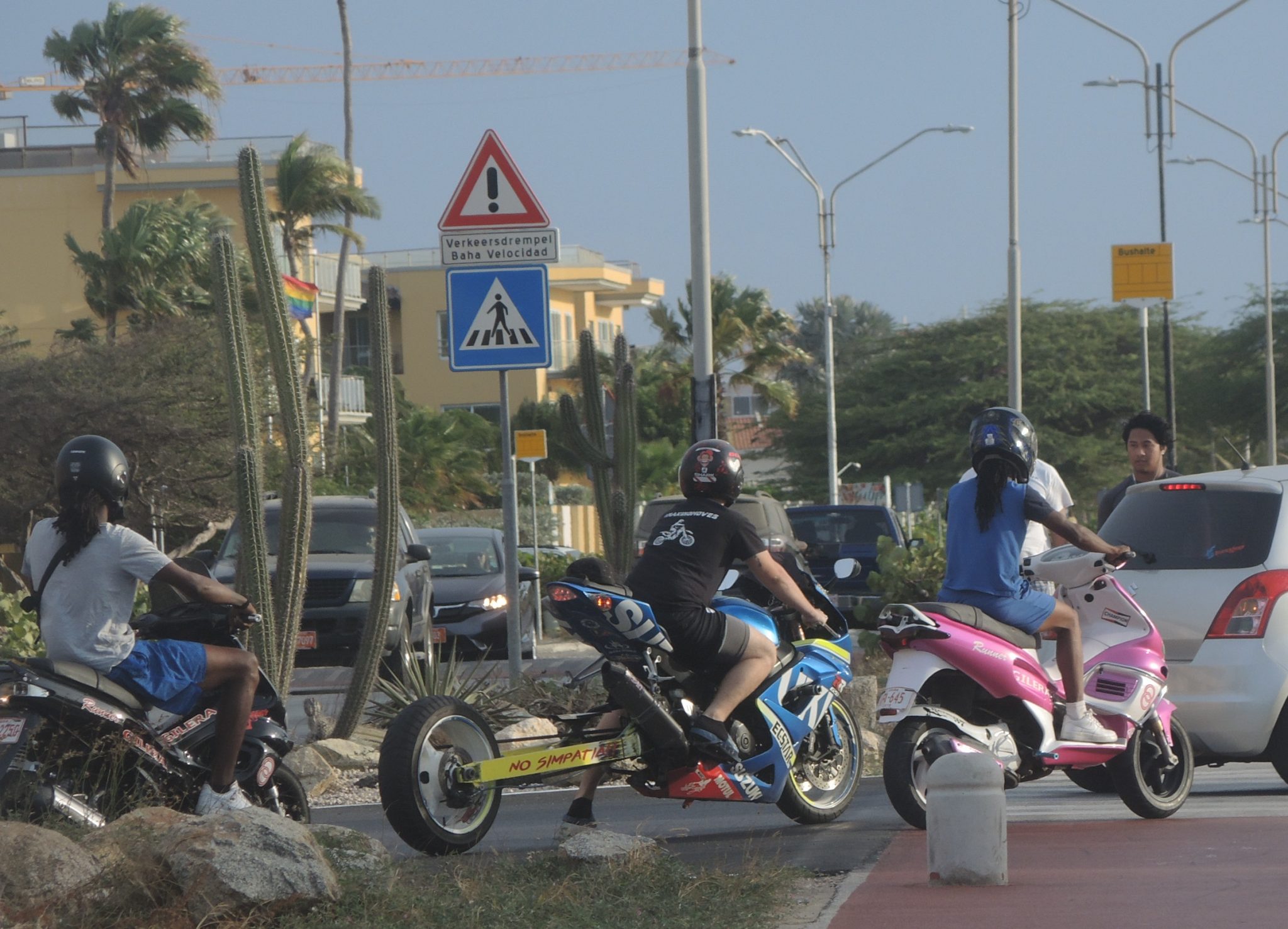 Already in the first days on the island I noticed the motorcycles with the blatant rear swing arm. I don't know how you could get that around tight corners. But there is no such thing in Aruba, in any case the construction is ideal for posing on the beach.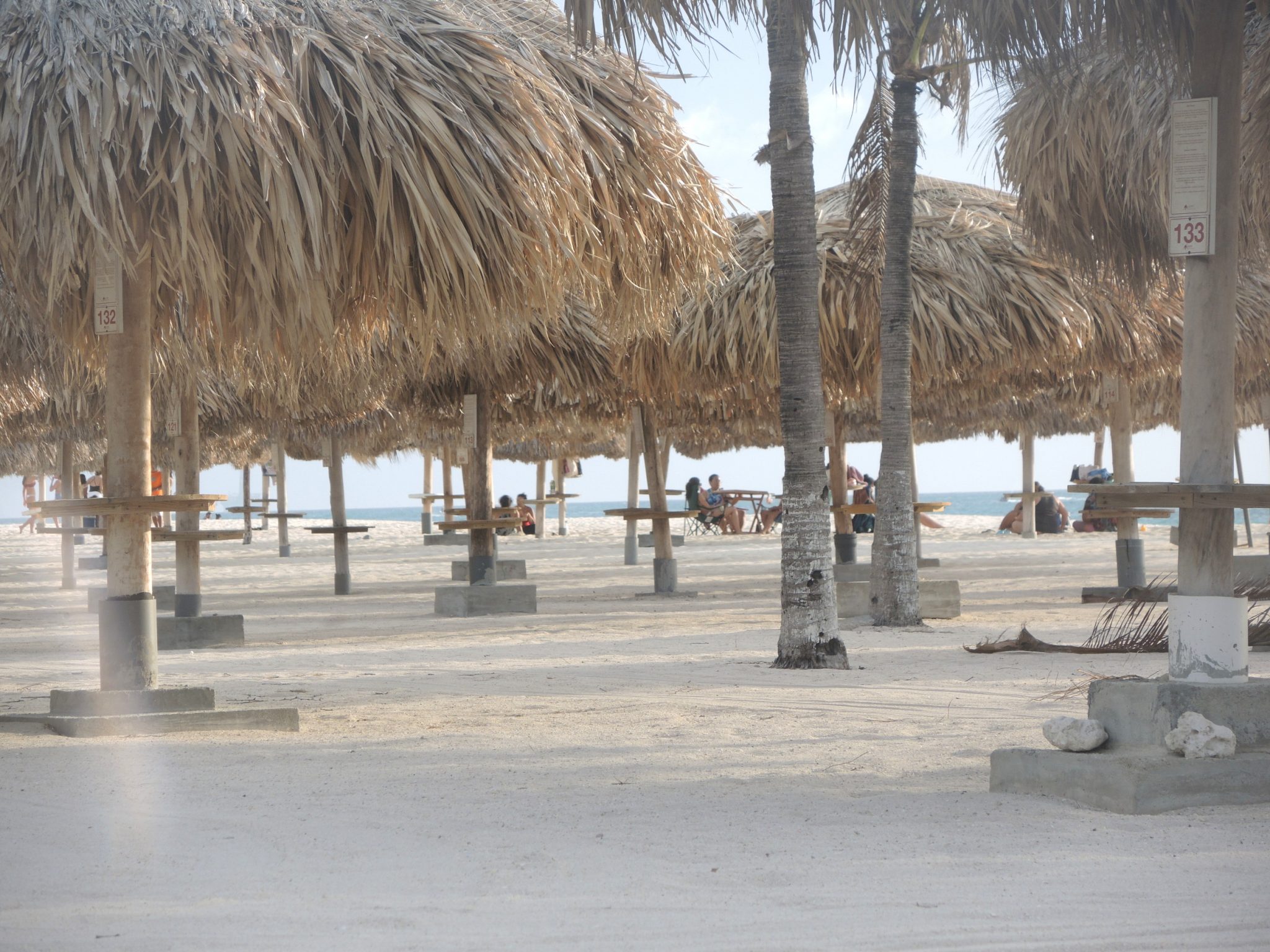 When the sun slowly moved towards the horizon, I went back to "my" Divi Divi tree.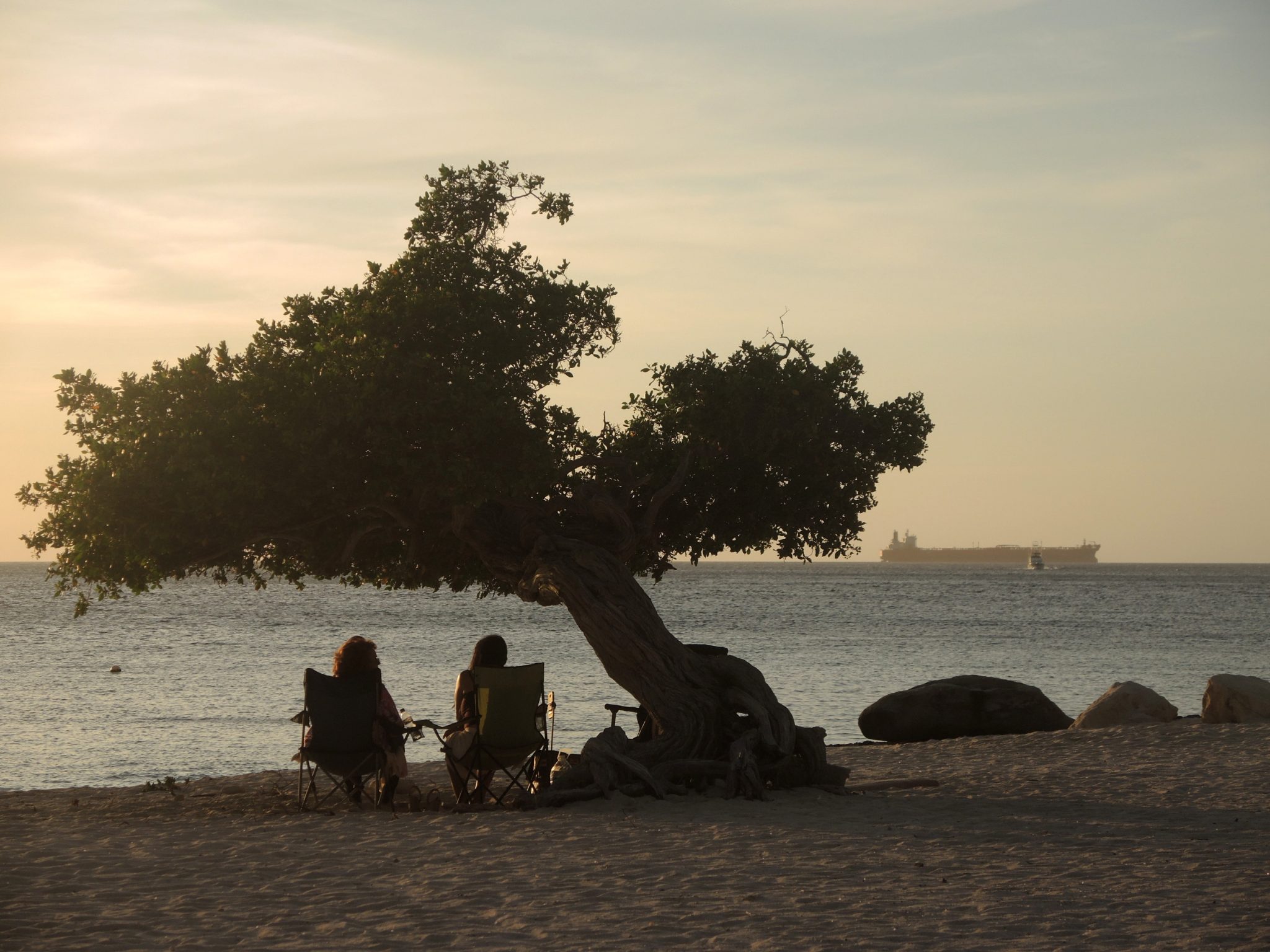 At this point there are two of these wonderful plants. The photo above shows a freighter next to the tree. This freighter has been anchored there longer than I am on the island. The poor crew has not been able to leave the ship for at least three months. There are a total of seven or eight ships waiting for new orders off Aruba.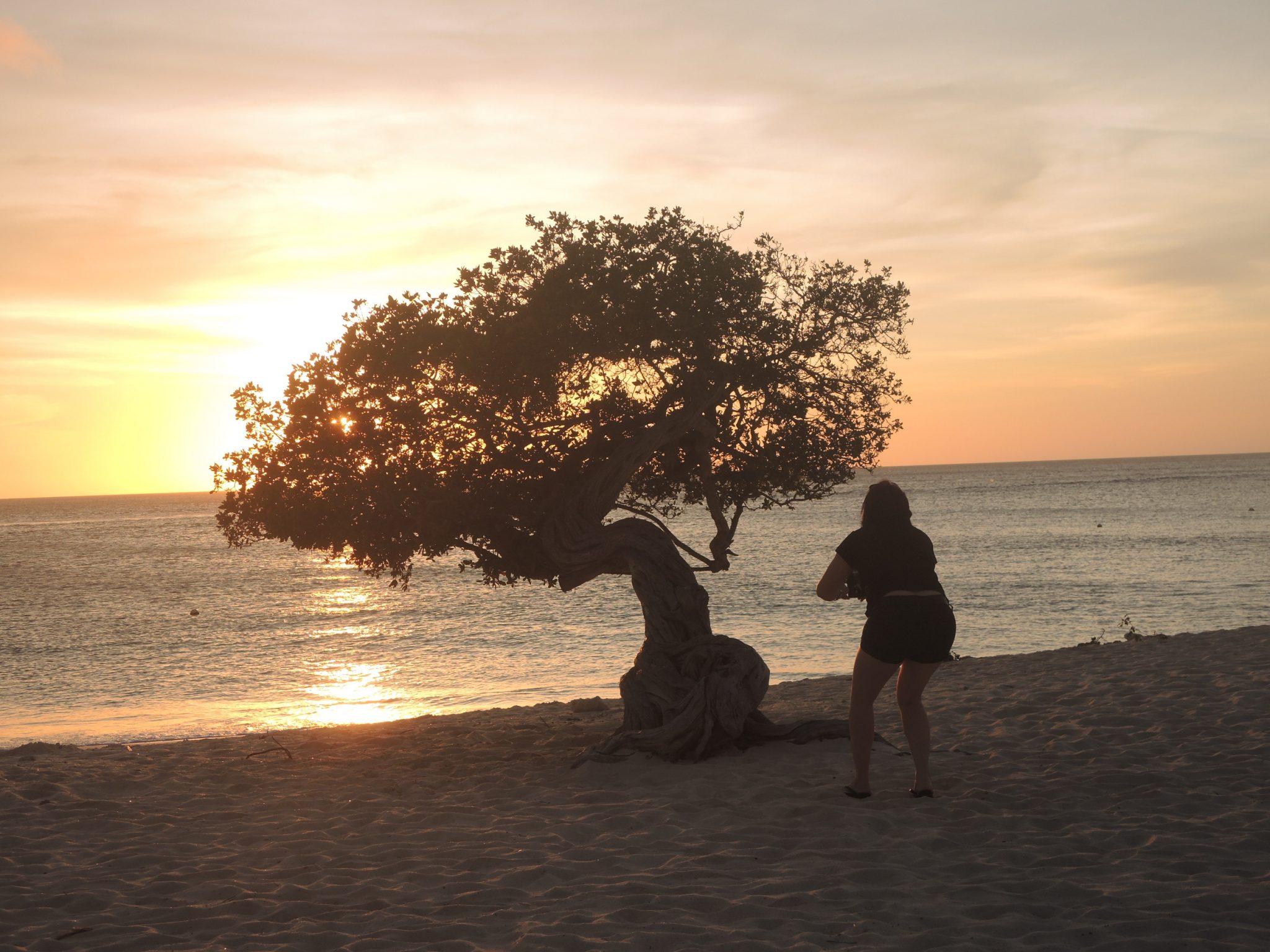 It wasn't just me who had the idea of taking one of these trees in front of the setting sun. This woman came shortly after me, we took turns.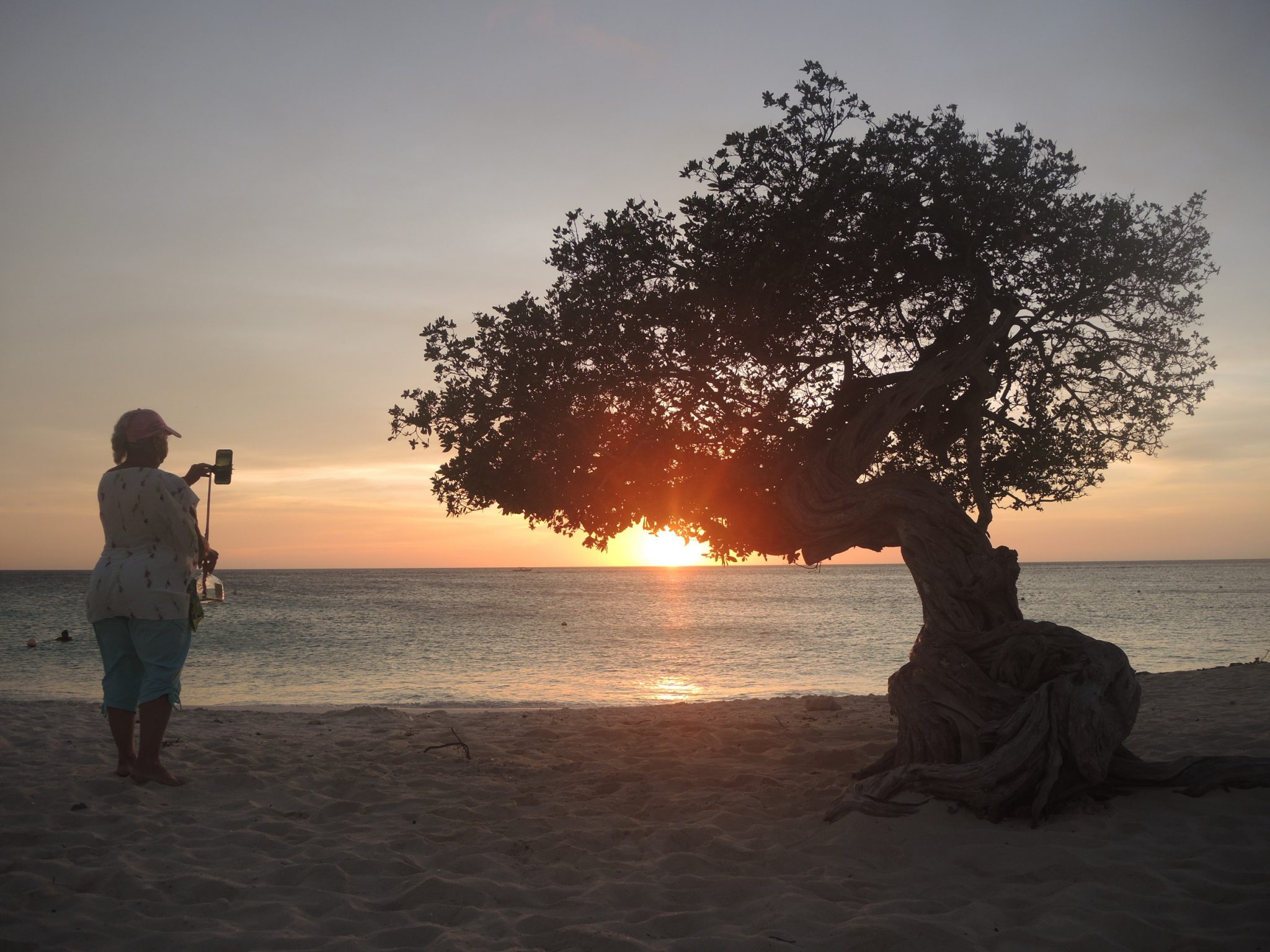 A couple of minutes later a sunset photographer came. Overall, it seems not only to me that there is a need for kitsch. Sometimes you just need this kitsch.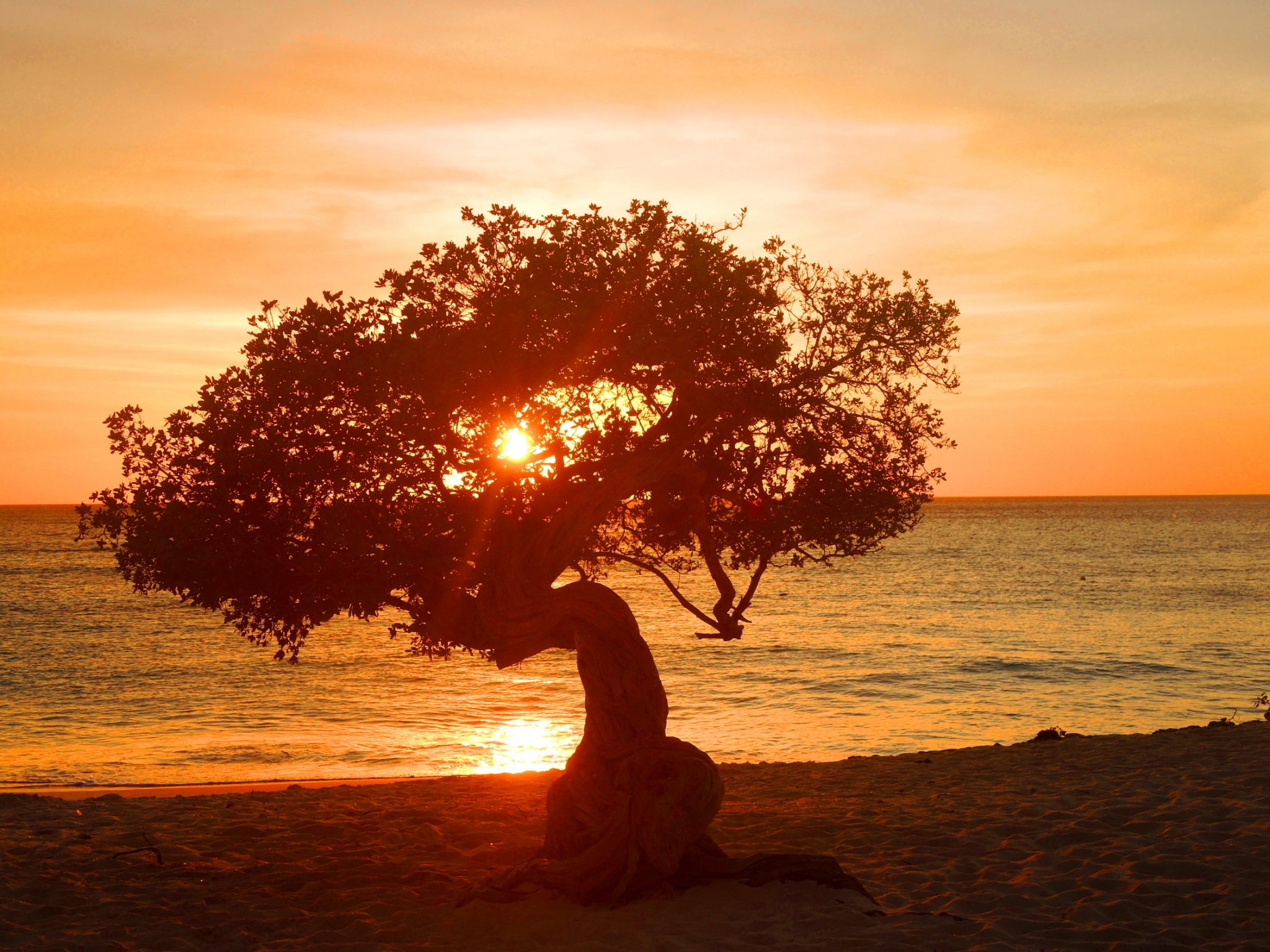 When it was over, I grabbed the next bus back to Oranjestad. I was annoyed again that the bus company is currently unable to sell chip cards. If you pay with a chip card, the trip only costs 2/3 of the fare. I was put off for the time after the border opened, because fresh chip cards are being produced for fresh tourists.
The air conditioning in the bus was so potent that the windows were frozen from above. I definitely need a sweater, hat and gloves for the next bus ride. Warm gloves.