No, no, we weren't playing golf. I can't do that at all and I can't imagine myself running a golf course voluntarily. El Golfo is a coastal town on Lanzarote. We have been there.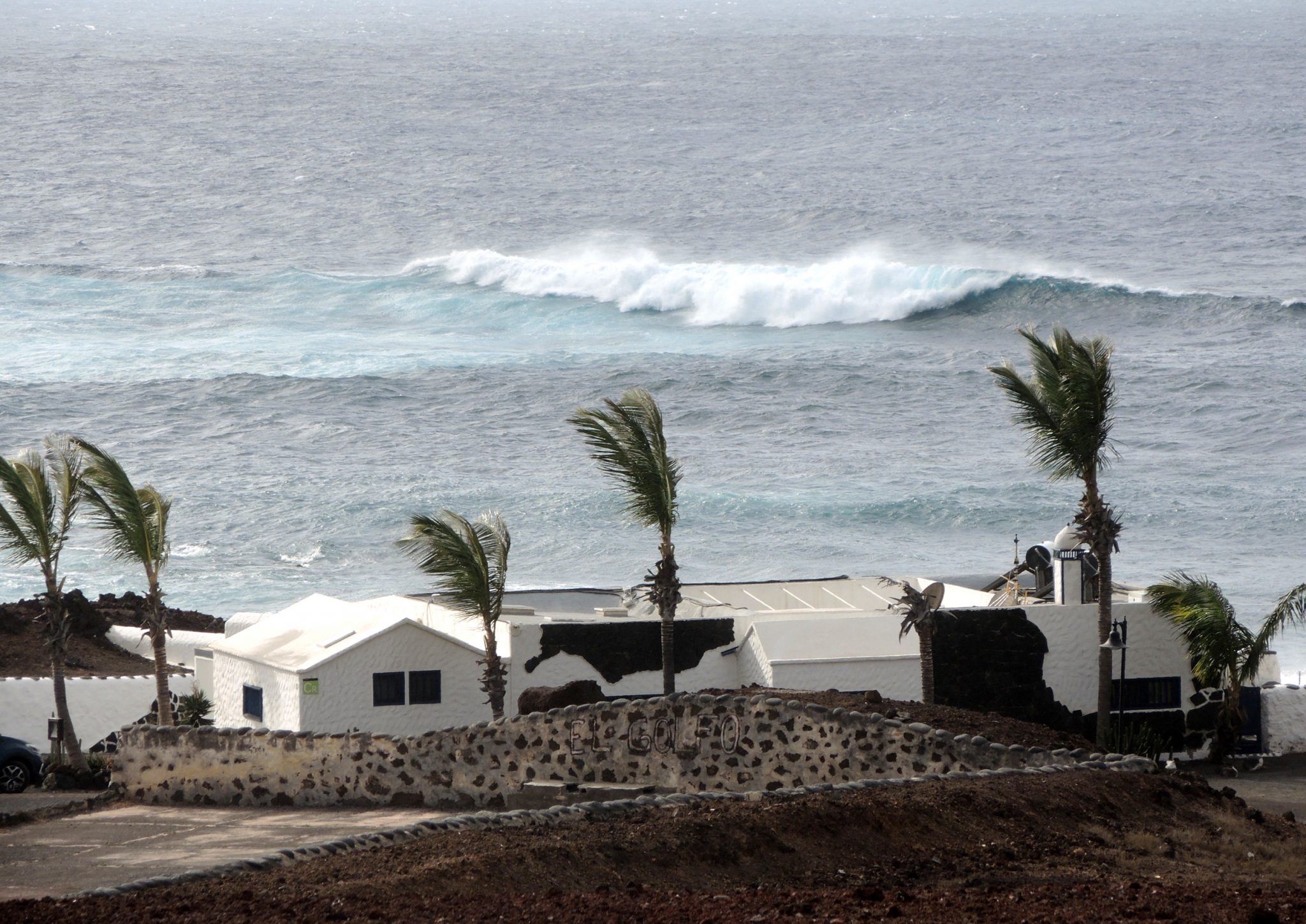 Like all (!) Places on Lanzarote, this one also consists of white houses. I had promised that I would depict such a village sometime - now the time has come. This place has many hotels, fish restaurants and great waves breaking off the coast.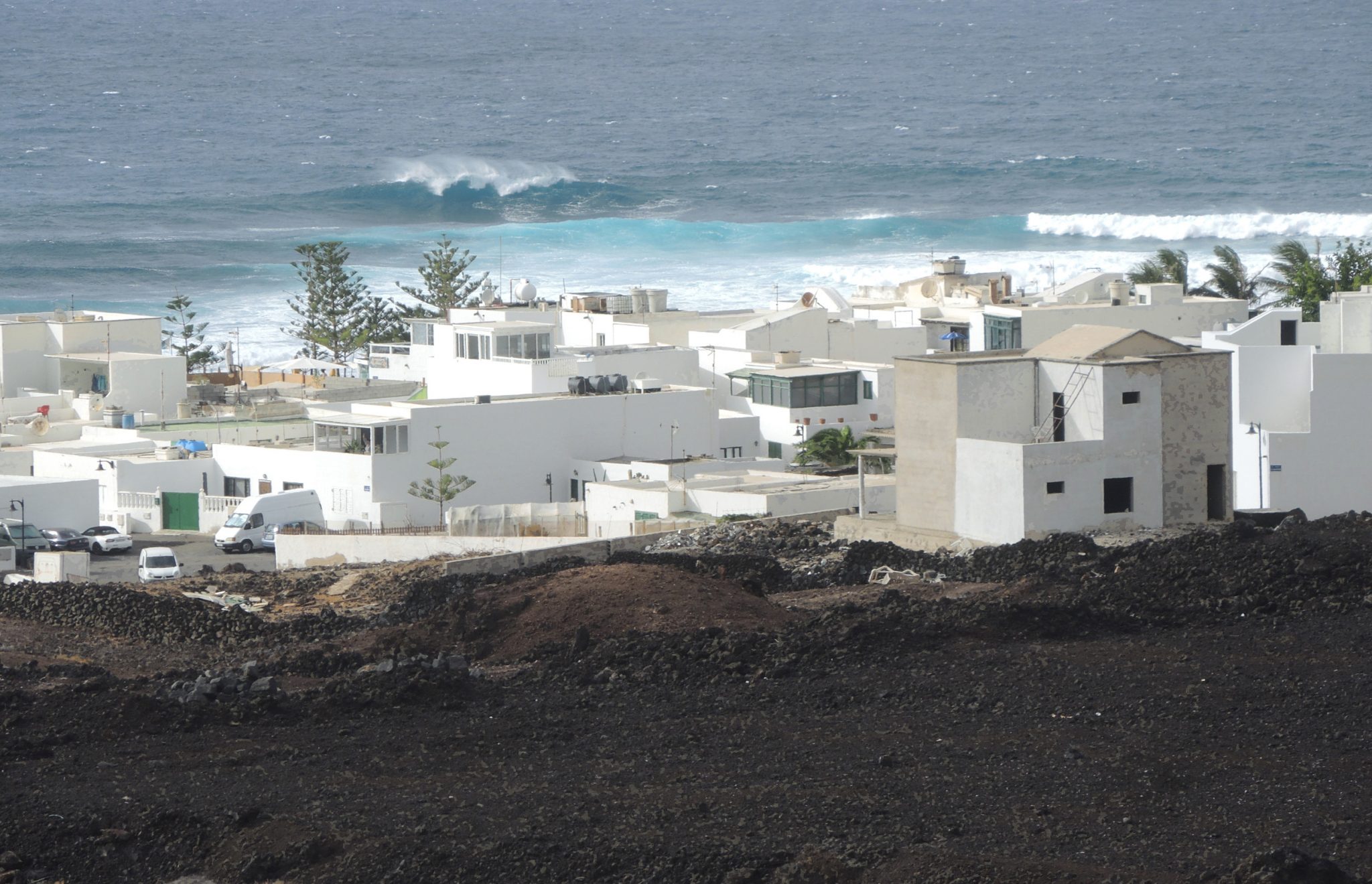 From the large parking lot at the entrance to the town, it is only a few hundred meters on a well-developed hiking trail until you reach El Lago Verde, the green lake. It is a former volcanic crater, which is somehow connected to the sea underground and got its green color from algae.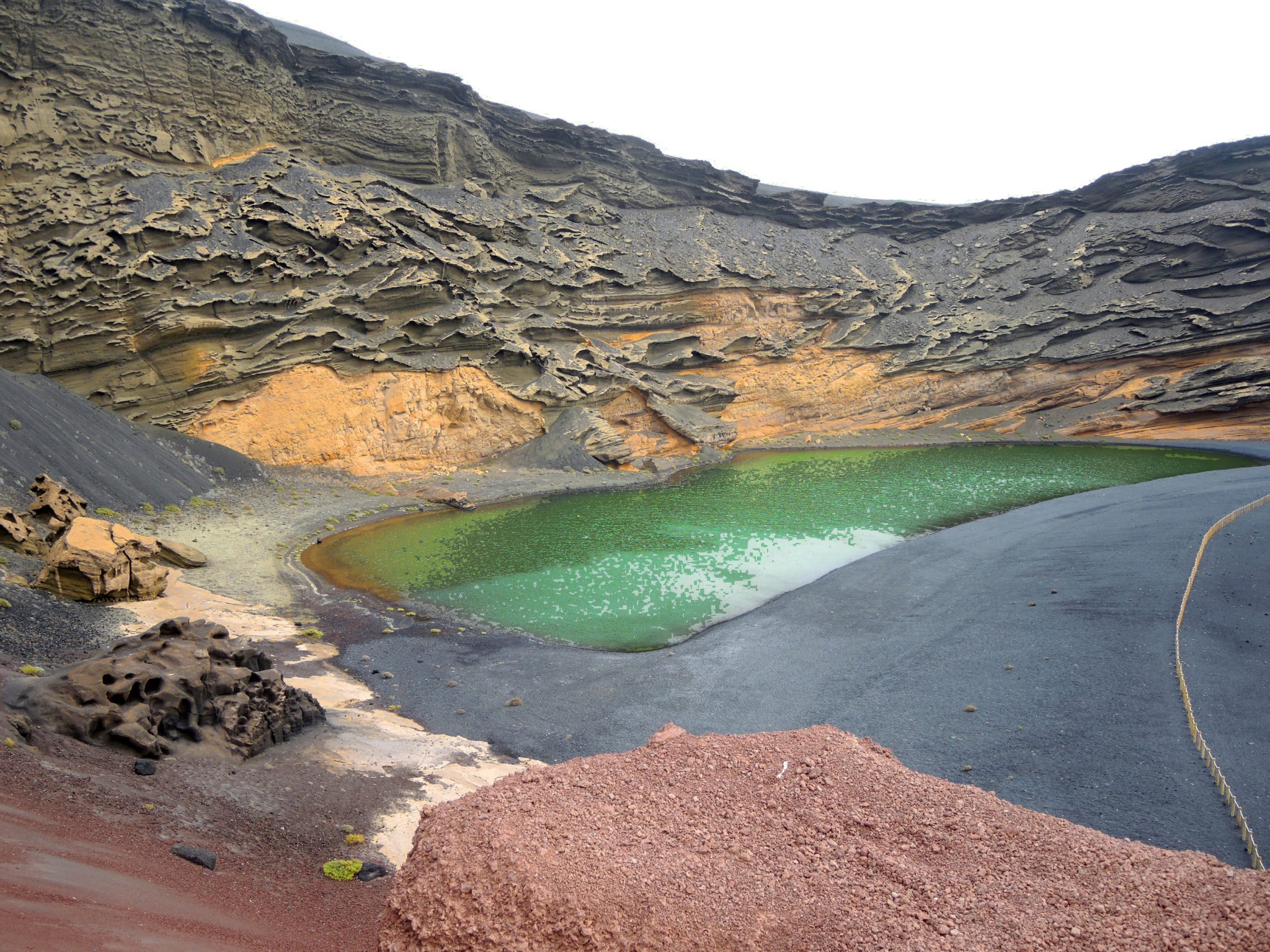 As always, there is much more information about the place and the green lake in the linked Wikipedia article. I'm very happy about Wikipedia, so I don't have to write it all down, I can just put a link.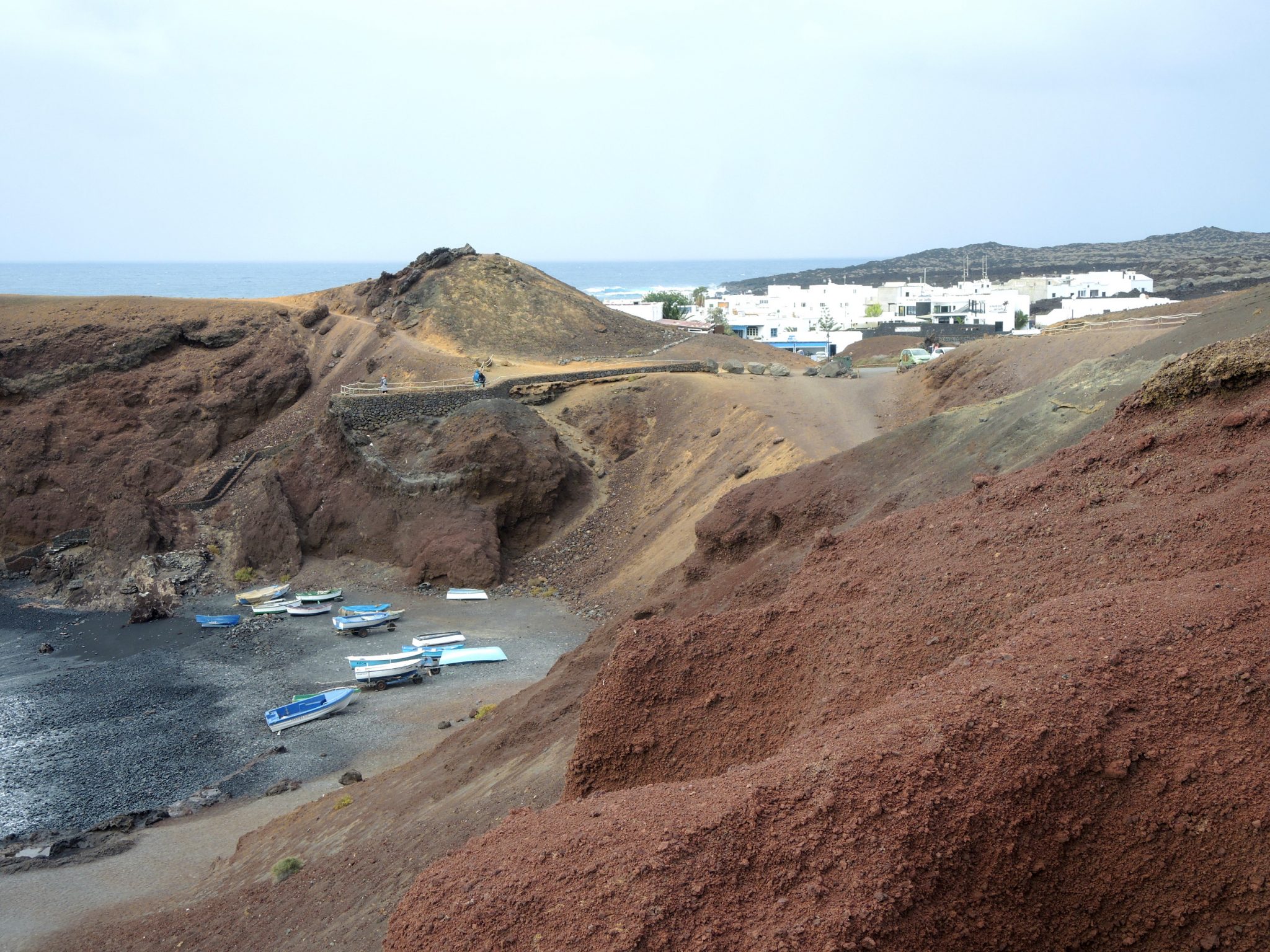 El Golfo has no port, the few small boats have been pulled ashore by the residents in the next bay. If you look at how the Atlantic Ocean is hitting the coast here, you don't want to imagine how it feels in such a small nutshell. Seasickness for landlubbers is guaranteed.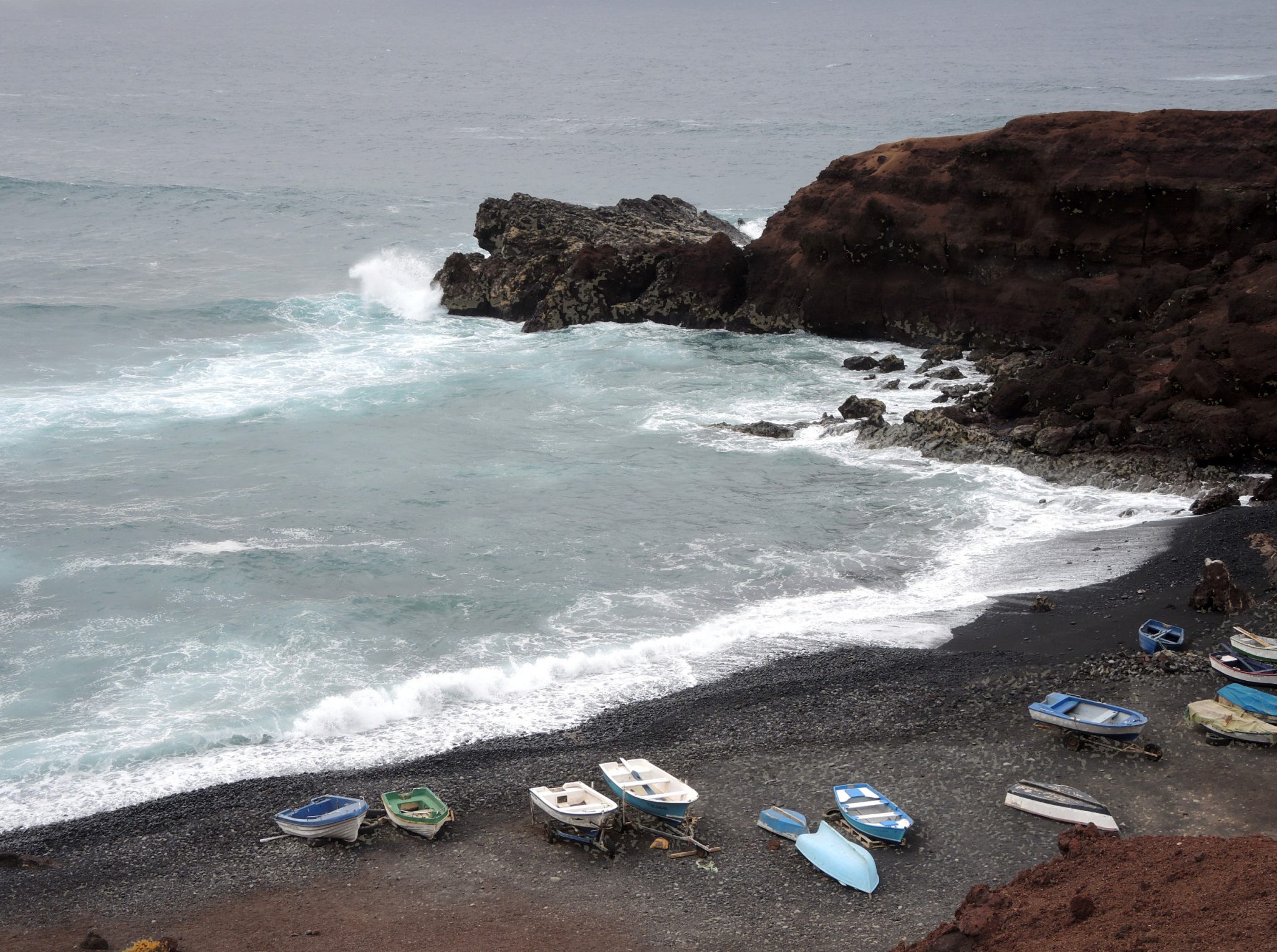 I am more and more pleased with our decision to rent a car to explore the island. This was the only way we could get to these beautiful corners. Although public transport is somewhat expanded, we could never have enjoyed the variety of impressions in such a short time.